/

BDSM

/

Development - Sequel to Disobedience
Development - Sequel to Disobedience
BDSM
2006-06-12
 Development
For the three days it took to to do my writing I was very frightened about the punishment that I was to receive. I had never had punishment on my vagina and the knowledge that the penalty was increasing daily, made me very worried indeed. In the hours before my husband came home on that day, my vagina and pubic area was waxed completely free of all hair. I took great care to make sure that the lady doing the waxing did not see my marked bottom. I showered very thoroughly, taking special care to clean my anus as far as possible. At the proper time I prepared my husband's evening meal and removed all my clothing ready to receive him. As soon as his car came into our drive I went and knelt in the front hall with my knees apart so that he would see as soon as he came in that I was properly prepared for my punishment.
When he came in he kissed me gently on the head and told me to stand up. He ran his hand over my pubic mound and kissed me passionately on the lips. I could tell that he was pleased with the smoothness he felt. He ate dinner in a leisurely way while I served his wine. I had eaten earlier in the day, as instructed, so that I would not have to be punished shortly after a full meal.
When the meal was finished and I had cleared away, I was instructed to go and kneel before the bedroom mirror. I took my position and clasped my hands behind my back. My husband came in and removed the belt from his trousers. It is brown leather, one and a half inches wide and very supple.
Escorts Collection - world wide Escort Directory
He has worn the same belt since before I met him and he is never without it. As he folded the belt to take the buckle and opposite end into his firm hand I trembled and tears welled in my eyes before I had received a single stroke. In his strong, firm voice my husband asked me how many strokes I was to receive.
"Sixteen Sir" I replied. He confirmed that I was correct and told me that I must call out the strokes as I received them. My husband raised his arm and I watched the belt in the mirror as it arced down before I heard the crack and felt the awful pain in my right breast. I cried out "one" as I saw the bright red mark rise immediately along the top of my breast. Instead of the second stroke coming immediately, my husband walked round in front of me and positioned himself to strike the other breast. With perfect precision, the second stroke matched the first and I gasped as I called out "two". The punishment continued alternately to my breasts until the ninth stroke when I screamed and clasped my hands to my breasts when the belt hit the same spot for the second or third time. Realising what I had done, I put my hands back behind me as soon as I could, but I forgot to number the stroke. My husband went to the wardrobe where he took a scarf and tied my wrists behind my back. He told me that the last stroke would not be counted because I had not called it, and I would receive an additional two strokes on my vagina for breaking discipline by putting my hands to my breasts. My belting continued. Although I screamed in pain several times, I succeeded in calling the numbers and for the last four strokes, my husband had me lay on my back on the bed so that he could hit the unmarked lower part of my breasts.
nymphs athens greece escort
When this stage of my punishment was finished, my husband kissed each of my bruised and swollen breasts before telling me that I was to kneel in front of the mirror for one hour before punishment continued. He untied my wrists.
As I knelt I watched my breasts change from brilliant red with purple patches, where the blows had overlapped, to a darker colour. They were swollen and different from their usual shape. The stinging pain gradually subsided and the heat seemed to seep from my breasts throughout my body. I had not been forbidden to touch myself so I massaged them gently. The feel of the heat into my hands was so strange, but good as well. As I looked and felt my punished body I feared for what was to come. My husband is a good and kind man and he promised when we married that he would never do me any permanent damage although I would be corrected if I failed to maintain the standards necessary from his wife. I had broken my promise that I would make love to him at any time and in any way that he chose and I was being punished for it. In my heart I knew that he would not break his promise, but I was still frightened of how I could take the vagina punishment that I was due. It would surely be terribly painful and I had already failed to keep position when my breasts were being beaten. I dared not fail him again. Despite the pain in my breasts and the fear for my vagina, I was also excited and when I touched myself between my legs I was very wet.
Female Escort Athens Greece can provide Greek Escort Services to you
When he came into the bedroom he was naked and carrying a wooden bar that I had never seen before.
We have a blanket box in the bedroom which has a padded top. It is just about the length of my body and the top of it is about 18 inches high. We have made love on it a few times and I have been spanked across it. My husband placed it in front of the mirror with the scarf underneath it. He instructed me to lie on the box on my back with my crotch level with the end. In this position my head was on the box and I knew that I should look at the mirror. My husband took the bar, which was about two feet long and put it between my knees. There was a leather cuff at each end of the bar and my husband secured them around my legs just above the knee. He then tied my wrists to either end of the scarf so that my hands rested on the floor at either side of the box. I felt very much better when he had done this because I would not now be able to close my legs or try to stop any blows with my hands. With the preparation complete, my husband went to his desk and collected the flogger.
The flogger has a smoothly polished hardwood handle and six square leather tails which are about two feet long. Each of the tails had a single knot tied in it close to the end. My husband made the flogger himself.
bellalina athens greece
The leather was sold by a specialist leather shop as bootlaces and the handle belonged to a garden trowel. Although the leather tails are quite thin they fall heavily and the sting that I have felt on my bottom, thighs and breasts was enough to tell me that my vagina would hurt. He positioned himself above me and said "how many strokes are you due?" For an hour I had worried and reflected on my original sixteen and the extra two so I replied "eighteen Sir" without any hesitation or doubt. Once again I was instructed to call out the stroke numbers as they were administered.
I watched in the mirror as his arm rose and the flogger dropped down over his back before whistling through the air and cracking into the lips of my sex. "One" I called immediately and the arm was back up as a gasped. The second stroke made its stinging strike before I started breathing again and I breathed in sharply before I could call out "two". The following three strokes came in quick succession and I let out an involuntary cry before I could call number five. At this point my husband lifted one leg over the box and stood to one side rather than directly over me. The next five strokes still struck me firmly on my vulva, but they were at an angle. My husband then stepped across to the other side of the box and continued. by the time of the fifteenth stroke I was screaming each time the flogger hit me, but I still managed to call out the number. for the last three strokes, my husband straddled the box again. Tears streamed from my eyes so that I could hardly see myself in the mirror, but through the blur the flogger flashed in time with the whistle and crack. Of course I could not see my labia, but it was the only part of my body that I could feel.
Escorts in your city - Escort Directory
Fiery pain filled my groin while waves of ecstasy flooded my body as I called the last stroke. My husband released me and as he lifted me onto the bed I felt his erection press into the side of my body. Without a second of hesitation, he spread my legs and thrust his full length into my burning vagina. His body pressed down onto me and I was aware again of my bruised breasts chafed by his wiry chest hair. He kissed me deeply and passionately as he pounded my punished vagina. Within seconds I orgasmed so intensely that I felt that I was close to losing consciousness. Orgasm after orgasm flooded me and then my husband lifted my knees and pressed his penis into my bottom. There was little resistance as his soaked penis entered me and I remembered wondering whether my tighter hole was nicer for him than my vagina, or if the punishment had made my swollen vulva a more satisfying place than it might usually be. After a few hard thrusts of his full length into my anus he commanded "mouth"and withdrew with a loud plopping sound. I turned instantly to take him in my mouth and he grabbed my hair as he pushed himself right into my throat. There were just one or two thrusts before I felt his penis throb and he ejaculated. As his semen started to spurt into my throat he pulled back a little so that he filled my mouth. I kept my lips tight round him and made sure that I swallowed every drop before licking him thoroughly clean.
When I had finished my husband kissed me on the mouth. I thanked him for my punishment and for the wonderful lovemaking.
Search Results Sex in KL | Escort KL | Massage Kuala Lumpur | Social Escort
I promised him that I would never again refuse him sex whenever, wherever and however he wanted it.
He said "I know". We pulled the bed covers over us and went to sleep in each others arms. I was wakened again twice during the night for him to take me. Each time he ejaculated into my mouth after penetrating me anally. I had never felt more loved or wanted in my life.
I was very sore the next day and I had some difficulty in walking due to the pain between my legs as I did so. The marks remained for a long time although they changed colour daily. For the next several days my husband had intercourse with me vaginally although he always finished in my mouth and sometimes he had me anally as well. I am sure he enjoyed penetrating my swollen and discoloured vagina more than when it was in its normal state.
The bruises on my breasts were visible for more than two weeks. There was one permanent change from that day. I am now required to keep my pubic area completely free of hair. I receive a waxing every three weeks and I am now having electrolysis to permanently remove the hair growth. I hid my marks from the lady who does my hair removal on the first time that I was waxed, but now I have been several times.
Thessaloniki « Greece « Escort Girls :: Escorts Listing Directory
I always have the same person to do the work and she has certainly seen the results of my punishments by now. Although we talk all the time as she works, she has never mentioned the marks on my bottom. I was very self conscious about it at first, but I am not any more. I don't suppose she will ever mention it. I never will.
For several days after my punishment I felt the tenderness each time I put on my knickers or bra. I was aware of the swelling and sensitivity every step I took and each time I leant over a table or work surface. When it came to my maintenance I felt the spanking differently from usual on the fading cane marks on my bottom. As I knelt before the mirror for my husband to urinate in my mouth I glanced sideways and saw my purple and yellow streaked breasts. I felt so happy and secure that my husband loved me so well and cared for me so thoroughly. When he had emptied his bladder into me and I had kissed and licked him clean he told me about the feedback that he had received from my punishment writing.
I had been required to invite reader comment on what might be done to me for my disobedience. I didn't know if anybody would be interested in what I had written or whether they would respond, but I did have some apprehension about it. My husband said that he had many suggestions. Mostly he did not consider them appropriate, but he would tell me about them over the coming weeks.
Escort Turkey
However, he had decided to introduce one suggestion. This was called 'rimming'.
When my husband taught me what this meant it was the most incredible experience that I shall never forget. I was told to shower and then bend over the blanket box in front of the mirror. When my husband entered the bedroom, I looked in the mirror to see if I could see anything in his hand, but I could not. As he approached I prepared for something painful to happen, but I could not think what it would be. Then he knelt behind me, grasped my buttocks in his large hands and parted them. As I gazed at the mirror in apprehension he leant forward until his face was right into my bottom and suddenly I felt the warm, wet feel of his tongue on my anus. I gasped with surprise and then drew in a breath as his tongue probed into me. The sensation was indescribable when the tip of his tongue twirled around the entrance to my rear hole. he probed and wriggled it; he licked at the entrance and inside then penetrated his stiff and pointed tongue before bobbing his head in and out in a kind of motion of intercourse. I moaned in ecstasy and disbelief. The sensation was heavenly and wicked at the same time. I knew that this was not my rightful position. My role, my very reason for being, is to pleasure my husband, to serve him and to meet his sexual needs.
escort Halkidiki
That is the way that I gain my pleasure and now I was being serviced by him in the most unbelievable and beautiful way. I loved it, but I longed for it to stop. It was not right for my husband to be on his knees behind me and for his proud face to be in my bottom. Orgasm overwhelmed me as my husband massaged my clitoris with one hand and my breast with the other as his tongue tickled my nerve ends until I could think of nothing. Spasm after spasm convulsed me and I felt his tongue being nipped by my convulsing sphincter. He guided me to the bed, laid me down and kissed me passionately on my lips. Our tongues entwined and I sucked gently on his in an instinctive need to clean it although there was no hint of where it had been. My husband told me that this was rimming and in future I would do it to him during my maintenance session each week. After my spanking and when I had done my urinal duty I would rim him until he indicated to me to stop. It must be done in this order because he had no doubt that the rimming would bring him to erection and he intended to follow it immediately by using me as he wished.
.
https://www.golden-angels.nl/
is the best online escort service in Belgium!
Belgium call girls will turn you on
Why do all people think that it is too difficult to find call girls in Belgium? Belgium may be small but it is packed full of sights and gorgeous sexpots. Visiting our site, you can admire slim-shaped cuties and spellbinding dames, redheads and blondes, emo girls and courteous misses. All of them have their own special skills and features. You may always contact the call center that supports all clients. It works 24/7. Just tell what you want from a lassie, describe a perfect female body and they'll find an appropriate call girl from the huge list.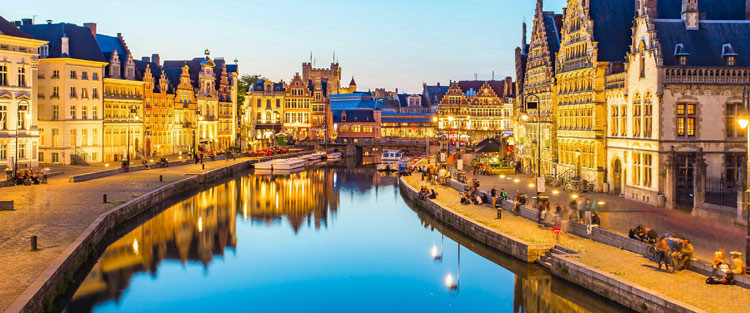 You choose where to have a date with your escort girl. It can be a walk around a Belgian town, business meeting, home party, dinner in a restaurant or something else. If you're here for medieval streets, and tranquil canals, you may need a smart companion. Our jilts will be happy to keep you company during your trip. When coming to Belgium, you should see Grand Place in Brussels, and many other touristic places. Check the
link
to admire the best escort girls that can't wait to see you in Belgium. All of them are able give you caressing of your tastes.
All the hottest Belgium escort services on one website
Escort agencies in Belgium do a wonderful job and provide their clients with the best escort services in this country. If you decided to book a girl, please, contact the agency and tell about your plans in advance. It will guaranty that your escort girl will be ready. They are able to give you erotic massage that will make you happy and help release stress. You will enjoy the continuation, too. Good-tempered misses with elegant bodies can demonstrate you what a passion is.When you use services of Belgian escort, you can be sure of the professionalism. You should know that confidentiality is the most important thing in our business. Our clients are worried about their business reputation or relations with their spouses. We understand it and do all that is possible to keep your meeting with an escort girl in secret. You can call a madwoman to your own place, a rented apartment, motel room or we can provide you with a nice place as bonus. Feel like a successful male for one day or more thanks to our marvelous call girls. You should not lose such a possibility. If you are single – you need a divine flirt. If you have a wife, she'll never know about your entertainment. This is the best Belgian escort agency with irresistible females for all tastes.
belgium escorts
is amazing source of real pleasure. When you spend time with our escort models, you become happy and nothing can make you upset or disappointed.
I crave to stream free but reliable free black sex sites
Not a issue problem, pal. PornHeli.com, like mentioned before, is a reliable porn data base. A place which will never share spam sites, malicious or unverified sites. If you wish to stream ebony pornsites or pics without having to be scared about anything, you have arrived to the right place. Just make sure you have free time because the catalog of
free all black porn sites
is massive, and you will like the complexity and clear opinions I wrote about them.
Let me offer you my favorite black porn site and then guide you to a wonderful adventure by letting you choose your favorites too. The catalog is wide so you don't have to worry about strict options. Enjoy your preferred babes in amateur ebony porn streaming free.
The best catalog black ebony porn sites !
Like I told you, either you want paysites or free tubes, in order to fulfill your thirst for free amateur black porn sites content, my lists will suit you right. Accessing these sites is simple and fast, just like you love it. Why spend time searching for the perfect site when you can use that time to enjoy more fapping moments on your favorite
free black porn websites
?
Pornheli.com offers the best collection of such sites for the genuine xxx lovers. For those who can appreciate a fresh and secure quest on one of the sites offered here. I personally make sure that each free ebony porn sites page presented in these catalogs passes the test in terms of security, design and simplicity. Heal your thirst for free amateur black porn sites porn by browsing my catalog. It's simple, fast and most importantly, it's free. My goal is to please my fellow fappers and not take their money, although such thing would not be such a rough thing after all. Just joking!
Head on to my
best black porn
you like for future fapping adventures. You will love what I have prepared for you. And keep in mind, no matter the niche, or the version of page you enter, everything will be secure and reliable for your own desire.
Escort girls
Escort girls -
rethymno pornstars
Escort Warsaw - Maximum Satisfaction of Your Kinkiest Dreams
Utilize the stunning chance to discover the impressive, breathtaking and absolutely unforgettable pleasures of sex together with lustful sluts from
https://www.sexjobs.pl/fetish
.
Exciting Information and Background of Warsaw
any city of Poland is a city in Poland a comparatively not big population. The key attractions in this small and attractive city include main square, accompanied by sophisticated townhouses and modern-design fountains, alongside with the Gothic style buildings and monuments. In addition, once you visit any city of Poland, do not forget to check out its parks and local architecture as well as gorgeous nature. No doubt, any city of Poland is definitely attractive and interesting Polish city to visit. Nonetheless, your experience will be incomplete, unless you pay a visit to
escort Warsaw
.
List of Services Available at Escort Krakow
Although any city of Poland itself may seem like an innocent place, however you will unveil a totally different situation, once you enter
escort Krakow
. My word, this location is soaked with lust and can offer various ways for absolutely any stud to implement his nastiest dreams and dirtiest plans. Fortunately, we have dirty-minded gals from all over the world to aid in turning all that lechery in reality. You are welcome to come and check out their resumes in order to pick the hottest and most fascinating hottie just for you. Long experience and many years of successful performance in escort market have enabled
escort katowice
with confidence in ability to meet clients' preferences. Hence, go ahead and enjoy stunning handjobs, fascinating oral sex, impressive classic escort, breathtaking anal sessions, wild gang-bang action, BDSM and many more. Feel free to identify the most comfortable payment method and do not worry about your privacy or security, because our team of professionals has done its best in order to organize total security and utmost comfort to each and every client of
https://www.sexjobs.pl/wroclaw
. Hence, don't be shy to expose the kinky side of yourself and receive that long-awaited and truly unforgettable sexual satisfaction together with seductive whores from
escort poznan
.
sex club
city tours Newcastle

You've arrived in Australia, a land of stunning landscapes and exciting opportunities. Quality escort services are easy to get by in Australia. Anything you could possibly want in terms of escorted travel can be found in Australia, from female escorts in Sydney and Brisbane to escorted tours and luxury travel packages.

In Australia, there is no shortage of reputable escort companies to choose from. Choose an escort that fits your needs, whether it's to plan a party or just to hang out with a hot female. Enjoy the company of a knowledgeable guide as you learn about Australia's rich cultural history and beautiful landscapes.

Australian escorts may also help you plan a trip if you're in the mood for something more exciting. You may go on cruises aboard extravagant yachts, enjoy cabaret performances, and travel to exotic destinations. See some of Australia's most out-of-this-world destinations and learn everything there is to know about this incredible country. In need of an escort service in Australia that is both discreet and unforgettable? You may stop your search right now with Escort Australia, the best escort service in this beautiful nation. Our staff at Escort Australia is here to serve you with high-end escort services around Australia, from escort tours to escort females, and we have more than a decade of expertise in the escort industry.

We have carefully curated a small yet select group of the best escort females in Australia. Every single one of our ladies is a true professional that cares deeply about satisfying our customers. Our ladies may serve as your sizzling date, your sweetheart at home, or your professional companion to wow your coworkers.

Escort Australia is ready to fulfill all of your fantasies, whether they include a steamy evening out, a romantic weekend away, or just a trustworthy travel companion. With the help of our expert staff, you can be certain that you will get nothing less than the very finest service available anywhere in the nation. When you hire an Escort from Escort Australia, you can be certain that your privacy will be protected at all times.

Let Escort Australia take you on any kind of experience you can imagine, whether it's a wild night in the bush or a romantic supper in the middle of a metropolis. Get in touch with us immediately to begin your exploration of Australia with the confidence that comes with hiring professional escorts who will see to your every need.
https://bur-dubaiescorts.com/escorts-from/australia/
https://top10escort.com/escorts-from/australia/
https://www.escortnews.com.au/