/

BDSM

/

Lara's Tale (Master/slave)
Lara's Tale (Master/slave)
BDSM
2003-04-04
She found herself biting her lips trying to make no sound as he trailed his hand down to her center, fingering her dripping hole and tormenting her swollen clit. Just when she knew she could no longer hold back from the orgasms threatening to course through her body, he stopped all stimulation and quietly said, "No. ". Tears welled a bit in her deep green eyes as she panted, trying to hold back. She managed to quell the overwhelming desire to cum under the watch of his beautiful blue eyes. She glanced up at him. He was watching her panting efforts at controlling herself. He wore a small smile on his face, and he had his arms propped on the table, hands cupped underneath his chin. He sighed and leaned back in his chair, eyes trailing over her. "Very good, my sweet. " He rewarded her with a quick hard pinch to her clitoris, while squeezing a nipple tightly. She was still in a heightened state of arousal and the quick surprise action almost pushed her over the edge. "No. " He said again, very sternly. He rose from his chair to head to the shower. Lara scrambled off the table and followed after him cross the cold slate tile of the kitchen, through to the master bedroom and the adjoining large marble bathroom.
Turkey is known to be the land of the gods and goddesses. And they sure have lots of them still scattered all around the country. Goddesses in the persona of beautiful Istanbul Call Girls in Turkey are always a delight to admire - much more if you can tal
She crawled over to the shower to fix the water temperature. She always crawled in his presence, unless specifically asked otherwise. She was instructed to do this, very firmly, in the very beginning of their relationship. The lesson was not something she would ever forget…---After she fell in love with her Master and moved into his home, he instructed her that she should crawl whenever he was home, unless told otherwise. On her first weekend as a full-time slave, the telephone rang and without thinking she jumped up and ran to answer the phone; her Master was sleeping, and she didn't want the noise to disturb him. She hung the telephone up and turned to see her Master staring at her from the doorway of the bedroom. She immediately felt her heart rise to her throat. Heart pounding, and her body covered in a flush, she fell to her hands and knees and went over to nuzzle his feet in mute apology. "You must learn that there are no exceptions, Lara. I thought you were bright enough to catch on, but obviously you will need some encouragement. " Her Master walked into the bedroom, and she heard him opening up doors. She knew he was in the closet she was not permitted to see. She crouched on the floor, staring at her hands, wondering what was going to happen. Her Master was very loving, and not cruel at all, but one did not disobey. Lara learned the consequences of disobeying very quickly that afternoon.
Online Since , it is Original and Best Escort Website. We list Escort Agencies and Independent Escorts and we also have Escort Message Boards, Escort Reviews and much more! is an adult website, so, before you enter, you must agree that you are an adult,
He walked out of the bedroom, with that cold look of disapproval on his face that tore at her heart. The sadness quickly turned to anxiety, though, when she saw the leather straps, chains and dildos in his hands. "On the chaise, please, my sweet. " He said quietly, already walking towards the dark blue velvet chaise in the living room. She scurried across the floor climbing up on the chaise quickly, so as not to cause further reprimand. She started to lay back on the chaise, when he said sharply, "On your hands and knees, facing the wall!" She jumped and turned onto all fours, eyes tearing a bit in anxiousness as she stared at the wall. She heard the clinking of chains, and jumped a bit when she felt him place something like a belt around her waist. He made no sound as he did this, and she felt her juices flood her and her nipples harden as a new flood of anxiety coursed over her body. She felt the probe at the entrance to her vagina, and quickly realized he was placing a dildo inside her. He pushed it severely and quickly until she was full to the hilt. It wasn't very wide, and the feeling was quite pleasant. His hands left the dildo, and she squeezed every muscle she had, trying to hold the rubber cock in. She felt her juices pooling, making the task more difficult, as the dildo became more slippery. Lara had no idea what his intent was, but so far, it was quite a nice 'punishment', if a bit cold. She began to relax a bit and enjoy the feeling of the complete fullness.
independent escort emily στην Αθηνα
"Enjoying that, my sweet? You do like a full hole, don't you?" Her Master said in as he slapped her ass sharply. The surprise and sting made the dildo slip a bit, and he 'tsked' and shoved it firmly back in. He twisted the dildo around, sliding it in and out of her wet opening, while his other hand snuck around and started twisting a dangling nipple. She held herself very still, trying not to move with the rubber cock.
Fall in love with an Athens Greece Call Girl in Athens. And then head over to a meeting with a Thessaloniki Escort and experience first-hand what the Thessaloniki Escort Service is all about. You will then think that Greece is indeed the land of the ultim
She felt incredibly stuffed and extremely empty at the same time. Lara heard her master fumble for something, and heard a "click" as he attached a strap to the belt in the middle of her back. She felt him attach the other end to the dildo sticking out her anus. He tightened the strap, and she could feel the pull of the plug with every indrawn breath. Lara bit her lip, things weren't so pleasant now. She held very still, taking shallow breaths, waiting for her Master's next move. Suddenly he slapped her ass and she jumped a bit. Quickly she felt him ramming in another dildo into her dripping hole. She was so full she thought she would split. He twisted the dildo, sliding it in and out a bit, teasing her. She could feel the two rubber cocks inside her, and couldn't suppress a small whimper. She felt him attach another strap to the belt, this time in the front. He quickly drew the strap between her legs and attached it to the dildo in her cunt. He tightened this strap as well, just enough so it rubbed lightly over her clit. She heard and felt another click, as he somehow fastened the two dildos together.
ankara eskort
She felt trussed and fuller than she had ever felt in her life. Her anus and her vagina pulsed around the dildos trying to displace one or the other. Lara's eyes welled with tears. She wished she could beg her Master and promise she would never forget to crawl again, but knew to stay quiet else the punishment would be worse. Her Master wasn't finished. She felt him attach straps again, on the front and the back of her horrible belt, and then she got a glimpse of him as he attached a collar around her neck. She could see the bulge in his trousers, and was in so much anxiety; she didn't even have the normal urge to gobble his flesh. She felt him attach the straps to her collar, front and back. He pulled the straps tight, not painfully tight, but tight enough so there was a constant pulling sensation from both dildos. She didn't know whether to cry or moan. She understood her Master's plan. The tightness of the straps insured she would definitely not be walking until he removed the contraptions binding her to her hands and knees. "Turn around now. " Her Master said sharply. She turned around as gently as possible, feeling the dildos with every small move.
escort agency athens
He was standing in front of her, with his beautiful 9 inch cock in his hand. He pushed his cock into her face, and she opened her mouth in quick obedience. He rammed his cock into her mouth and she started sucking hard. He reached over and smacked her ass sharply, and her whole body wracked with shivers of slight pain and pleasure. "You do wear straps well, my sweet. " He smiled as he grasped his fingers in her hair, holding her to his member. She sucked his cock; she didn't have a choice as he almost pushed himself down her throat. She felt his balls slapping her chin, and her hair fell down over her eyes. He tightened and she could feel he was ready to release. He made a small shout and she felt the hot cum splatter the back of her throat. She kept sucking until she was sure he was completely milked. He stepped away from her, and crossed his hands in front of his chest surveying her. Her lips were red and swollen, and covered in cum. Her golden brown hair fell around her face as she met his gaze. He, unlike some Masters, wanted her to always look him in the eye.
Escort of Turkey EscortNews caters to all major cities of Turkey, more particularly Istanbul and Ankara and Izmir. If you are currently in any one of these places and you feel like having fun with an Izmir Girl, all you really need to do is to call up thi
He always said he could tell if he was being a proper Master, by the expressions in Lara's eyes.
"You look like you aren't enjoying this fucking session as much as I, my sweet. " He said slowly, frowning slightly. "Let me see if I can help. " With that, her Master reached under her, and began playing with her clit, sliding his fingers around slowly, working her juices all over it. He started pinching her nipples, twisting and tugging on them. She flushed with shame as she felt her body quiver with arousal. "That's much better, pet. " Her Master chuckled as he continued his ministrations to her clit. She could feel her cum flooding through her, as her desire built to a fever pitch. She started moaning, and pressing herself into his hand. The dildos, initially unwanted, filled her like she had never been filled before, and she started panting like an animal. Just as she started floating on the verge of orgasm, her Master pulled away. She moaned, unable to control a small humping motion, trying to continue through to the end. Her Master saw this, and smacked her ass sharply.
HellasEscorts city tours in Thessaloniki and Athens
"No, pet. Slaves that disobey do not orgasm. " He smacked her again, and she dropped her head, unable to hold back the tears overwhelming her. "I hope this lesson will teach you I mean what I say. " He turned and walked towards the door to the street. As he grabbed his coat and opened the door, he said over his shoulder, "And Lara, no sleeping, laying around, and especially, no cumming. I want you to make sure the kitchen and bathroom are clean before I get home. "With that, he left her in her packed misery. After she was sure he was gone, she left the tears fall freely. Her Master had never been this harsh before. She spent the morning, crawling on the floor, scrubbing with a rag, as she couldn't stand to use a mop. It was torture to feel the fullness, with no release. There were times when she had to hold completely still, willing the orgasms away, and other times, she wanted nothing more than to rip the dildos out, giving her release from the torment. She felt the urge to urinate, and couldn't accomplish the task, bound as tight as she was to the two invading cocks. The afternoon was a long one, and not a moment went by when she didn't curse herself for displeasing her loving Master.
dubai shemale escort shemales escorts vip escorts italy escort shemaele escorts in milan escort girls thessaloniki greece shemale fire escort
Her Master came home at dusk, bearing Chinese take out. He walked in the door and she scurried as fast as possible, given her restraints, to greet him. He pat her head as he set the Chinese on the dining room table. Walking quickly to the kitchen, he surveyed her cleaning and then on to the bathroom. "You did well, my sweet. " With that he led her into the bathroom. He knelt down and filled the whirlpool bath, and then turned and gently released her restraints. He gave her permission to use the toilet, and then he picked her up and placed her in the warm swirling water. The warm water caressed her chafed body, and she couldn't stop the tears from dripping down her face. Ignoring her tears, her Master bathed her body gently, and shaved her completely. He picked her out of the tub, and patted her body dry, then rubbing lotion all over, he took special care over the chafe marks left from the straps. After her bath, her Master laid her on the chaise, completely naked and glistening. He fed her Chinese with his own hands and caressed her worn body gently. Soon, she was soothed physically and mentally. She was in a half state of sleep when she felt him turn her over and spread her legs.
escrts web agency greece dubai escort agency e-scorts greece escort list escorts -tube planetdreams escort service italy
He gently slid his cock into her over used hole, sliding in and out slowly. She felt her body respond slowly, traitorously, and soon the nerves were humming throughout her body and she beaded with sweat. He pushed into her, and pulled out slowly, so gently it was almost maddening. She started to push against him, wanting him to plant himself into her more fully, he obliged and then flipped her around, so she was facing him. He continued to pump into her, twisting her nipples and pinching the surrounding flesh, as he watched her fever rise. He reached down and lightly twisted her nub, and she was so overcome with a hard orgasm she screamed. He pumped himself into her, watching her body convulse as he held her hips off the chaise to hold her steady. She felt him tense, and he quickly pulled out of her and pulled her by her hair to suck his cock. Her Master pumped his seed down her throat, twisting her nipples while she fingered his anus. After she sucked every drop of his salty fluid, he pulled away from her, picked her up and carried her to the bedroom. Her belly still quivered from the earth shattering orgasm she'd just had, and she snuggled into the soft midnight blue comforter and drifted to sleep. Before she lost consciousness, she heard her Master ask, "Did you learn your lesson, my sweet? Don't ever disobey me. " She snuggled into his warm chest and whimpered at him, too exhausted from her ordeals to speak. ---To be continued, if there is interest. .
The most beautiful escort chicks in Netherland are exposed on
www.erosdate.nl
Hottest Netherland call girls desire to see you
If you are a traveler and decide to come to Netherland, you can make your adventure awesome. The easiest way of having real fun is a date with a lusty Netherland escort girl. She will help you get unforgettable emotions and go through the absolute happiness in such amazing towns like Utrecht, Amsterdam, Rotterdam, The Hague, and others. Lonely gentlemen do not prefer to travel alone even if it is official journey.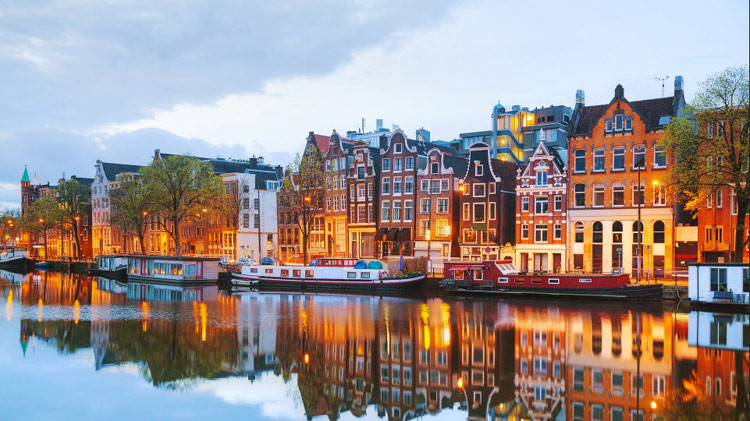 Netherland escort chicks can follow you everywhere you are going. As an example, you can come with a long-legged dolly bird on a business meeting to impress your colleagues. Escort chicks are good for sightseeing, too. Make your adventure even hotter and full of thrills thanks to our online escort agency. Be sure that this site is the top in this country and it does not matter which place in Netherland you are going to visit. Hot blondes, brunettes, redheads, and brown-haired girls with exceptional faces and arresting body forms for every taste are waiting for you. All escort chicks are fabulous, jaw-dropping, and absolutely sexy. The list of top-class call girls from Netherland is
here
. Pick one and have amazing fun. You will not regret surely. You'll never see such superb babe in public places or in a restaurant so better enjoy your time with an escort model.
The best escort services in Netherlands
Our escort agency works non-stop and can help you choose the best models for few hours, a night or several days. Find the information about our services on site and contact us if you have some questions. Customer service is always ready to help you pick a chick from the endless list and explain you all the details. You will be glad to know that our escort agency really cares about confidentiality. You can discuss all the additional services that you wish to get beforehand. Maybe, you would like to receive erotic massage or any other intimate caresses. Incalls and outcalls are provided both. It means you can call a chick to your house or our agency will provide you with a motel room. All clients want to keep their time-spending in secret and our service guarantees it. You'll not find a better escort agency in Netherland. Our agency works for a long time, provides its clients full support, and helps to plan your date with classy model.
escort girls holland
is waiting for your message. Make your trip dream come true in Netherland. There are so many interesting places to visit but don't do it alone. Better use our first-class escort agency because you are worth it
Escorts Belgium
https://www.escortgirls.be/zaventem/couples
Escort girls
Escort girls -
udine gays
EscortsCluj To Find The Finest Pair For Your Hidden Desires
Try Escort girls Arad in case you are in search for a charming date, a romantic lunch, or an unforgettable intimate experience with perfect discretion.
If you are Preparing for a trip to Escorts in Bucharest, in Romania, and you are keen in seeking the offers that this country has, in terms of Brasov escort services, be sure that you know the city and the night-life before you proceed with your steps. It's always a cool idea to inform yourself about the local habits, the prices, the local restaurants and so on. This will assure you enjoy a great journey once you decide on what type of Sex Guide Romania service to use.
Romania is a awesome land with interesting people, so finding the best place for the best Escorte Sibiu
https://www.sexguide.ro/sibiu
service should be quite facile. Even so, you should always see multiple online sources before making your call. One of the best suggestions when it comes to browsing real Escorts Arad models, is this page.
Top-Notch Real escort Service With a Simple Click
Using this top search for the best Escort in Constanta service is going to ease your work and also provide you some of the hottest Romanian women. It's simple and highly clever, always updated to meet almost any of your demands. Either we are talking about a business rip, a holiday, or a visit dedicated to dating astounding women, this place will definitely come in handy.
This site is a place stashed with hot ladies and lots of offers. Escorts in Constanta
https://www.sexguide.ro/constanta
comes as a big helper for those who feel the need to ease their search and find the proper model a lot faster. That's because it comes with a lot of helpful functions that will provide you the chance to easily search and select the chicks you desire, based on your sexual preferences, desires, and so on.
Escort girls Bucharest Offers Premium For all Tastes
Make sure you go here and satisfy your secret desires, the hotties at this platform are set for you, and they surely know how to make a you pleased. Follow the fast steps in order to reach for the beauties you like. NAvigate through Escorte Brasov for more chances, and see what's waiting for you in here. Set free of your inner fantasies and enjoy the hottest intimate experience with the sexy dolls at Escort girl Bucharest
https://www.sexguide.ro/bucharest
.
Vip escort
https://www.sexguide.ro/en
https://www.sexguide.ro/trans
agency escorts girls Midlands
https://greece.escortnews.com/
https://www.sexjobs.pl/bydgoszcz/escort-girls
HotEscortReviews.com is a great website with reviews of women from all over the world. This website has a lot of information about what women do, how much they charge, and what people who have used their services have to say about them. The website is easy to use and has a lot of useful information. It gives a full look at the services each escort offers, as well as scores and reviews from past customers. The reviews are honest and fair, so you can get a good idea of what to expect when you hire an escort. The website also tells you how to get the most out of the experience.The women on the website are skilled and expert. They know how to make their clients feel special and are good at the art of charm. They are also very skilled at a wide range of services, from being a friend to giving sexual massages. They also have a lot of experience making sure their clients are safe and sound.The women on HotEscortReviews.com provide the best services possible. They have a lot of experience and understanding in their field, and they make sure you feel safe and protected. They also love what they do and work hard to make sure their clients are happy with what they do.Overall, HotEscortReviews.com is a great site for people who want to hire a personal shopper. The website has thorough information about each escort's services, as well as scores and reviews from customers who have used them before. The women on the website are trained and have a lot of experience, and they make sure their clients are safe. The services that the girls provide are of the highest quality, and they work hard to make sure that their clients are happy.
HotEscortReviews.com
The website also has a secure payment system that lets people pay for services in a safe and private way. The website also has a lot of information about the women and the services they offer, which helps users make a good choice.Overall, HotEscortReviews.com is a great place to look for a professional escort service. The website is easy to use and gives users a lot of information about each escort so they can make a good choice. The website also has a safe way to pay and thorough reviews from past customers, which makes it easy for people to find the right escort for their needs.
https://hotescortreviews.com/