Too Later
BDSM
2006-10-30
Dear Reader, the story you are about to read is true. . . remember that as you read!Jenna drove as fast as she dared. The wreck on the bridge had caused a stand still in traffic for thirty minutes and when it had started to move it was at a snail's pace. She was fifteen minutes late. Jared would be displeased. He'd told her to be home no later than six-thirty. She left the packages in the car and went straight inside.              "You are late. "             "Yes, Master, I am sorry. "             JaredMaster grabbed her wrist and pulled her quickly to the lashing post. Her cuffs still hung there on the chain from two nights previously when he'd whipped her for pleasure, but jennaslave knew that this would be entirely different. Today, she was being punished.  He secured her quickly without removing her clothes. This one post of the many that she had designed into the architecture of their home was close to the wall to allow less mobility.
Escort agency representing highly selective ladies in Greece.
Her arms were high above her head and she was up on her toes. She was blinded by the black leather mask that he slipped over her eyes and stunned by the next sensation. JaredMaster took her dress by the hem and ripped it up the center of the back. He'd instructed her earlier in the day to wear no panties so she stood helpless and barebacked before him.  He took the whip from his back pocket and without stopping he lashed her on her ass, thighs, and back for each minute that she was late, making her count each blow out loud. By fifteen she was quietly crying behind the black mask.  "I'm so sorry, Master" "You are forgiven," he said as he released her wrists and removed her blindfold. "We will not make our reservations in time now so you may remove what's left of your clothes and put on your collar. I will start supper. " "Sir?" "Later, my jennaslave…" He knew what she wanted. She always needed to suckle after punishment but first he would start her dinner. He would fix her favorites tonight. She had served him well and without complaint.  He hated punishing her but… he loved the way she gave herself to it completely. He thought perhaps he had been too hard on her… but he worried about her every moment that they were apart.
athens ladies all escorts independent escorts agencies escorts boys and trans city tours
She should have called.  jennaslave arrived in the kitchen wearing only her collar as instructed. With her head down she went straight to her Master. He turned her around and inspected her bottom to make sure that he had not been too carried away, and then he allowed her to kneel before him and suckle.  Her suckling stirred the fire in him that had been ignited by her lashing, "Oh, jenna," he whispered. The tuna steaks were done but his cock was raging hard from the whipping that he had given her. "First, I will take my nourishment from you, then the  food. " He pulled her to her feet and picked her up. She wrapped her legs and arms around him, holding him tightly and burying her face in his neck as he carried her to the table. He propped her on the edge of the table and jennaslave quickly unbuttoned his pants to free him fully so that he may take her. He drove into her fiercely and with nothing held back. Pumping her cunt as he held her tightly to him… kissing her deeply, he was cumming in seconds. "Oh, Jenna! My Jenna!" When his trembling subsided and his cock slipped limply from her cunt, she slid down his body and eagerly licked him clean. …  JaredMaster showed no further interest in using her that night which saddened jennaslave. She had not been given permission to cum during the whipping because it was punishment and not for pleasure.
Social Escort Service in Kuala Lumpur with young, beautiful, discreet and understanding escorts who are eager to please you.
Now, as they prepared for bed, she was throbbing and needing release.  "Master, shall I remove my collar now?" She asked tentatively, hoping that the answer would be no.  "Yes, you may sleep now. " jennaslave was dismayed by his answer but would never question it. Never. Master knew her heart and her body and he would provide for them when it was time.  It took a long time for the need in her to subside enough to let her sleep, but finally, in the comfort of her Master's arms, she drifted off.     He wanted her so badly. Every muscle in his body strained from withholding, he could not sleep. When he felt her finally relax and her breathing slow and steady, he was able to move a bit without waking her, so he softly touched her hair. He loved to look at the silhouette of her face in the moonlight. How had it been that fate finally shined on him and brought her into his arms. He loved her so deeply that punishing her was both agony and awe-inspiring. Watching as she submitted to him… fully giving herself over to his demands… trusting him with her body and her soul… was more than he ever dared to hope for. She was his, and in taking her… he was hers.
Urlaubsbegleitung international, Messe-Hostessen... Die perfekte Freundin für einige Stunden ist für manche nur eine Illusion - wir lassen diesen Traum wahr werden ...
 He needed her again. Leaning down he nuzzled her ear and quietly whispered, "Open for me, Jenna. " jennaslave stirred a bit and sighed deeply but without waking so JaredMaster persisted but still only whispering, "Open for me, My jennaslave, Master needs his pussy…" Her breathing grew slightly thicker and shallower but she did not wake. JaredMaster waited and watched as slowly… oh, so slowly… her body responded and her thighs parted for him. She was truly his.  Watching her submit, even in sleep, was more than he could stand. He had to know more about how deeply imbedded her commitment to him was. Without touching her anywhere, not even the slightest graze along her open thigh, he laid his finger on her sleeping clit and very softly began to massage it. He was careful not to get carried away because he did not want to wake her. He knew her heart when she was awake, now he wanted to know her submissive soul. The lazy down pour of rain outside the window made him smile. She loved to sleep when it rained and he had no intention of waking her completely yet. For now he wanted only her subconscious to answer him. He moved close to her ear again and speaking barely above a whisper he told her, "This clit is mine. It does not belong to you.
Escort Manisa - Escort Rize - Escort Yalova - Escort Bolu - Escort Kıbrıs
It is simply a tiny part of a willing slave who wishes only to please me. "  Slowly, oh so slowly, the way a child removes a band-aid, he pulled his finger away.  Because sleep was sporadic for his Jenna he allowed her to sleep in her mask which provided constant light control. Knowing that, he slipped carefully from the bed to turn on the lamp on the other side of the room. Even in the soft light of a simple lamp he could see the subtle changes in her body. There was a warm glow that had worked its way up and caused a flush in her cheeks, and her clit was engorged. The dark outer lips of her pussy were being pushed apart by the opening of her cunt to her Master, as a new bud to the warmth of the morning sun.
Escort Belgium - Belgium Escorts - Escort in Brussels - Burssels escort girls - escort service in Belgium
Then he leaned in closely to her ear and barely louder than a whisper he told her, "These nipples belong to me. " To his amazement, she sighed deeply and gave the slightest of nods in affirmation. Her lovely lips parted a little as her breathing grew slightly heavier and her legs rolled out just a tiny bit more. Seeing this sent a flood of need through him he had to fight down that he may continue with restraint.  He knew he could not manipulate her mouth without waking her so he chose to turn his attention back to her cunt and wait patiently for the day when he would find her sleeping on her stomach. Her lips glistened in the light of the lamp and he thought that he could see an occasional contraction at the opening of her womb, a grasping for want of more. He would give her more. He carefully inserted his middle finger in her pussy seeking that coveted point of pleasure that he had made his own. Tonight he would reinforce that lesson. Gently, he massaged the tiny egg-shaped spot that he had grown to love so. He dared not try to insert two fingers for she would surely wake, so he set about the task of manipulating the spot inside her with one. The first stroke found her wet and ready and the spot inside full and eager. He was puzzled at first and then remembered he had allowed her no release earlier. No wonder she hesitated when he told her she could sleep. He smiled again when he realized she had not questioned him on the matter.
escort service istanbul escort lyon chantal ferrera sexcort victoria lash cairo shemale escort in dubai escortnews tr escort athens greece escortsnews shemale in greece escort news athens angelica heart hellas escorts escort news greece escortstours pasca
She'd become so skilled in her submission that she was sure that he would give her what she needed eventually and did not question. This pleased him so that he decided to reward her in some special way the next day. For now, she could have her release.    Jenna's chest had begun to rise and fall more rapidly and he knew that he would have to slow her down or release her quickly or she would wake so he leaned in close to her ear again and whispered softly, "This cunt is mine. The orgasm that builds inside you belongs to me. You may have it, but only because I wish for you to have it. Cum for me jennaslave! Cum for your Master!" And with that her back arched until only her bottom and the back of her head were touching the bed. Jenna's orgasm exploded in a release so powerful that she gushed in his hand. He reached up with his other hand to remove her mask when, startled from her sleep, she grabbed his hands which he thought at first she sought to remove but quickly found her holding them in place. "That's My Girl," he spoke gently to her, hoping the softness of his coos would explain it all.  He let her drift slowly back down as the first leaf of fall wanders aimlessly to the ground. "Thank you, Master…" She spoke with the hint of a question in her words but still did not ask his reasons. It mattered not to her why he waited until she was asleep to take his pleasure from her, only that he had.    Now that she was awake he would use her well. Watching her submission in sleep had made him raging hard and this was looking to be a long night.
angelsofsofia biankanascimento cathy heaven ts kelly wilde erotic holidays hungary porn escort belarus gay escort greece escort agency athens independent escort athens
He retrieved her cuffs and bound her hands together with them before hooking her to the swivel that she installed to the back of the headboard. Blindfold back in place, she was ready. "Open your legs. " She obeyed. She always did. "Wider. " Again, without hesitation, she obeyed. He stood stroking his long cock at the foot of the bed… looking at her. . . taking in the sight of her bound and waiting. He watched as her pussy grew wet with excitement… as the urge to close her legs to put pressure on her clit had her nearly jerking.  Her wet pussy pulled at him until he could restrain himself no longer. He crawled between her legs and began to devour her cunt with ferocity. Within seconds she was writhing in orgasm and nearly screaming in ecstasy.
bianka nascimiento escort kosice escort uk latvia escort
He licked and sucked at her clit until she'd cum a half dozen times then he made his way up to her ear and as he slid his engorged cock home he asked her sweetly, "No thank-you's for your JaredMaster?"  Her mouth flew open in a gasp and he kissed her deeply. Pulling his long hard cock from her belly, he rolled her over and pulled her ankles wide apart.  "You are not to close your legs. Do you understand?"  "Yes, Sir. " He reached into the nightstand where he kept his whips and hastily retrieved them, and a long black feather. Had it been white it would adorn a registry pen, but black was for a celebration all its own. He slipped the phallus end of the vibrating whip into her wet slit and turned the switch to high.  "Do not close your legs. Try to hold on to this as long as you can. I do not want it slipping out. " "Yes, Sir. " Her response was always favorable. She had truly come into her place as his slave and nothing made him love her more than her complete submission. She was his in every way and he was delighted with that.  He drug the tails of the second whip along her back and sides as well as the backs of her legs, letting her come to the acceptance that she was to be whipped tonight.
escortistanbul
She was simply hypnotic in her acceptance once she'd been acclimated to the knowledge that she was to be punished again. Surprising her had satisfaction element all its own, but when she knew it was coming… she was stunning.   He watched as her body began to respond even before the lashes had begun. Her hands wrapped around the bedpost, her bottom began to relax, and her breathing settled into a rhythmic pattern of lustful need. She was as much a slave to her own needs as to his. She wanted it.  WHACK! The first lash across her bottom was hard and without restraint. JaredMaster cautioned himself against hurting her but the sight before him drove his arm back even further the second time. WHACK! jennaslave cried out but to JaredMaster's ears it was a squeal of delight. WHACK! The third lash had her in tears. "Master, Please! I'm sorry!" He rolled her over and drove the vibrator deeply in her cunt and forced her legs together before delivering the final three lashes, the first two across each of her fleshy tits, WHACK! WHACK! And the last across the front of her thighs, WHACK!  She was crying now, softly sobbing "I'm sorry," over and over again, but he was not interested in her remorse just yet.
Rolling her back over, he slipped a bed roll under her hips which forced her ass up in the air. He grabbed the tails of the vibrating whip and jerked it out to find her cunt dripping wet. In one motion he drove his dick fully home but did not stay. Pulling out he skillfully replaced the vibrator as he positioned himself at the entrance of her tight ass.
He grabbed a flaming hot cheek with one hand and forced himself deep into the constricting hole with the other, not stopping to allow her time to adjust. He had lost himself in his need for her.  With his cock balls deep in her ass and one hand on her to hold her still, JaredMaster grabbed the headboard with the other hand and began to fuck his lovely slave unmercifully. Nothing about this coupling was for her. She had failed to show him the proper respect for his attentions earlier, so her comfort and pleasure were of no concern to him now. He fucked her ass for what seemed to be and eternity, reveling in the vibrations he felt from her cunt. Her ass, gripping him tightly, was hot and silky and he could feel the welts that had formed on her cheek beneath his fingers. He fucked her that way, without stopping, until his balls tightened and his cockhead swelled and when he came in her he screamed aloud incoherent sounds of lust.  "Thank you. Thank you. Thank you. " The soft chant of gratitude from the sweet lips of his jennaslave was what roused him. He wasn't sure how long he'd lay there atop her but his softened cock had slipped from her ass and the whip vibrated the bed somewhere near his knee. JaredMaster got up and made his way across the room to the tub. He drew a hot bath with lavender and vanilla bubbles as the memories of what just happened flooded his brain.
Escort agency representing highly selective ladies in Greece.
With the tub full he turned the knobs off and went back across the room where his jennaslave was bound and waiting. He left the cuffs hanging on the swivel and freed her wrists instead. He removed the blindfold to find it fully dampened from her tears. He turned off the vibrator and tossed it aside then he gently slipped his arms beneath her and carried her to the tub. She wrapped her arms tightly around his neck and continued to chant her thank yous.  He stepped in with her and cradled her in his lap as they sank together into the warm silky water. He whispered sweet and gentle things in her ear as he bathed her tenderly but thoroughly and despite his quiet resolve to serve her now, he let her bathe him because she took such joy in it. He washed her hair and she stood in the tub to wash his. He closed his eyes but the red stripes on her breasts and thighs were painted on the inside of his lids. He pulled her to him and kissed her deeply then he tenderly washed her bottom as to his amazement he grew stiff again in the soft hands of his sweet slave as she washed him thoroughly. He got out first and dried off then left her there to soak as he went about the task of preparing their bed. He put clean dry sheets on the bed and lit the candles on either side of the headboard. He put away the whips and the cuffs and turned on their favorite c. d. of love songs just loud enough that the soft sounds danced around the room to the flicker of the candle light while his jennaslave dozed in the warm water.
athens ladies all escorts independent escorts agencies escorts boys and trans city tours
 With only the light of the candles, he roused her, dried her, and combed out her hair, and then he led her to the bed where he had her sit on the side while he knelt in front of her.  "Jenna, I…" She put a finger to his lips and kissed him softly around it.  "We ARE Master and slave, and I serve you willingly and freely and without reservation. You did as you should have done and I am happy for it. You have not hurt me nor have you done anything that was beyond your right as my Master. We are One and had you forgotten that, I would have reminded you, as it is my right as your willing servant to do so. I am yours, My Sweet Possessor… but you are Mine as well. " Rising from his knees he picked her up off the bed and wrapped her legs around his waist. He kissed her deeply as he went to the chair and between each kiss it was him chanting this time… "I need my Jenna. "  In the chair she reached between them to guide him home. This was for both of them, Master and slave, husband and wife, Jared and Jenna. Soulmates coupling together in soft glow of candlelight, they whispered I love you and moaned in delight of the pleasure they continued to find in each other anew. Jared cupped her breasts tightly in his hands and sucked hungrily at her nipples as she rocked slowly up and down on his cock. Finally she arched her back in a release that seemed to go on and on. The sight of her cumming and crying out his name sent him crashing over the edge again and he grabbed her and pulled her in close while he filled her deep in her belly with his cum.
Social Escort Service in Kuala Lumpur with young, beautiful, discreet and understanding escorts who are eager to please you.
"Oh, Jenna! My … In the early hours of the morning with the candles nearly burned out, Jared lay propped on his pillows as his Jenna lay between his legs suckling. He thought of all that they had done this night and the vast expanse of all that they had become together as he traced every detail of her body with the long soft feather. It was a long time before he slept but when he finally closed his eyes he slept the sleep of a man in love and fully satisfied.  .
Welcome to black escort prague website
black escort prague
site connects everything that is about
escort girld
. Here you can find not girls only but boysand trans, too. Here you can read the information about each model, her reviews, and comments by other users.
Amazing dates with first-class escort girls of Malta on
https://escortnews.eu/escorts/Malta
!
Perfect escort models from the high-class agencies in Malta!
Malta is a Southern European island country where you can find a lot of cheerful call girls. This country is a well-known tourist destination with a nice climate, many recreational areas, and architectural monuments. You will be happy to be accompanied by a glamorous ladylove while visiting Casa Bernard, and St. John's Co-Cathedral. Our site of call girls in Malta deserves your attention. When men are looking for sexy models that can make them happy and serve to the full, they use our online service. Check the huge list of the most impressive escorts in this area and pick one. One of them can satisfy you very soon. Isn't it fantastic? Everything is real.
Malta escorts
will show you the amazing happiness! Slim-shaped jilts with divine bodies and bewitching faces are ready for entertainment. See their profiles to book the best one. Age, boobs size, and contact information are all you need. You will be glad to date one of them or all of them in turns. These lassies are so close to you. Inform us that you are interested in a date. If your hurt tells that you need to date one of these drop-dead gorgeous damsels, you better listen to it.
escort girl malta
gives you a chance to change your life and meet honeys that can't be forgotten.
The top-class escort services in Malta on one site
Malta escort agencies give you all information about talented hotties. These information is very useful when a user is searching for such extreme sexual experiments like BDSM, pissing or some other fetishes. Realize all your wishes thanks to
Malta escort services
. It is very difficult to pick an appropriate sexual partner in real life but this online service gives you amazing opportunity. Winning, well-educated, and dirty tootsies cannot wait to meet you and have amazing fun together. If you want to get served by two call girls at once, we will find two bombshells who work in a team. New dolls and new tours appear on the site every day. Attractive cuties are ready to date you and bring all priceless pleasures. Gentlemen use escort services very less. Most of them think that it's too much for them. This is not true. If you want to have excellent sexpots close to you, this dream should become true. Most of all escort girls of Malta do their work perfectly. You should experience it if you come to this amazing place. All useful data is
here
couple escorts
https://escortnews.eu/escorts/USA/Charlotte.html
- escort charlotte
leipzig escorts
https://escortnews.eu/escorts/Spain/Mallorca.html
- escort girls mallorca
singapore thai escort
https://escortnews.eu/escorts/Spain/Mallorca.html
- escort palma
Escort girls
Escort girls -
escort los angeles
Escort Oporto
Vip Escorts Szczecin - Full Satisfaction of Your Dirtiest Fantasies
Take the incredible chance to discover the incredible, breathtaking and totally unforgettable pleasures of sex together with stunning bitches from Szczecin Escort.
Interesting Information and Background of Szczecin Escorts
Szczecin is a city in Poland a fairly not big population. The major attractions in this small and delightful city include main square, accompanied by stylish townhouses and modern-design fountains, alongside with the Gothic style buildings and monuments. Besides that, once you visit Escorts In Szczecin, do not forget to check out its parks and local architecture as well as attractive nature. No doubt, Szczecin is certainly gorgeous and interesting Polish city to visit. Nonetheless, your experience will be incomplete, unless you pay a visit to Szczecin Escort.
List of Services Available at Escort Szczecin Escort Girl
Although Szczecin itself may seem like an innocent place, however you will unveil a completely different situation, once you visit Szczecin Escorts. My word, this location is soaked with lust and can offer various ways for absolutely any stud to implement his kinkiest ideas and dirtiest plans. Fortunately, we have stunning sluts from all over the globe to assist in turning all that lechery in reality. You are welcome to come and check out their resumes in order to choose the sexiest and most fascinating chick just for you. Long experience and many years of successful performance in escort market have provided Escort Girl Szczecin with confidence in ability to meet clients' demands. Hence, go ahead and enjoy stunning handjobs, arousing oral sex, impressive classic escort, breathtaking anal sessions, wild gang-bang action, BDSM and many more. Feel free to identify the most comfortable payment method and do not worry about your privacy or security, because our team of professionals has done its best in order to provide complete security and utmost comfort to each and every client of Szczecin Independent Escorts. Hence, don't be shy to show the wild side of yourself and receive that long-awaited and totally unforgettable sexual satisfaction together with alluring babes from Escort Poland
https://www.sexjobs.pl/en
.
Escort girls in Batumi - Batumi sex, particularly with the escort females, is a one-of-a-kind adventure
The Georgian city of Batumi, which is located on the coast of the Black Sea, is a hidden treasure that many visitors to Georgia's neighbouring countries miss. The city is not only a historical relic, but also a bustling modern metropolis that is famous for its nightlife, tourism, and, maybe shockingly to some, its escort business. The city is known for all of these things. The purpose of this essay is to examine the one-of-a-kind allure of the escort females in Batumi, the private encounters that may be arranged with them, and the part that they play in the city's thriving nightlife and tourism industry.
Batumi is a city of opposites, where the age-old traditions of Georgia and the modern influences of Europe merge together perfectly. Batumi is a city that never sleeps because of the combination of these two types of influences. The architectural environment of the city is just as dynamic and varied as the city's nightlife scene is. In Batumi, one may choose from a wide variety of midnight activities, ranging from pulsing nightclubs to sophisticated wine bars. However, the city's nightlife consists of much more than just its pubs and clubs alone. The escort industry in Batumi is an important component of the city's nightlife since it provides those who are looking for friendship and closeness with another person with the opportunity to do so.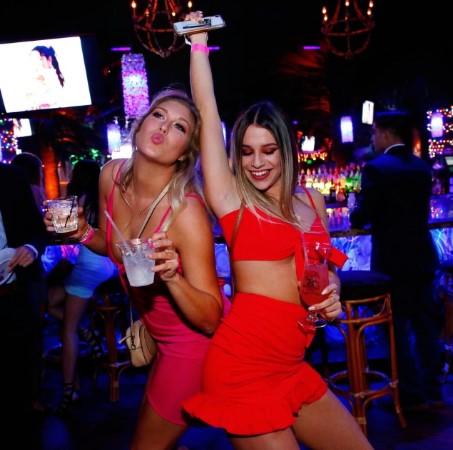 Escort girls Batumi
The escort females in Batumi are a one-of-a-kind combination of alluring beauty, refined refinement, and endearing personality. Their attractiveness extends much beyond their outward appearance. They symbolise the varied cultural legacy of Georgia, mixing the exotic enchantment of the East with the sophisticated elegance of the West in a way that is uniquely their own. They are equally at ease wearing a clothing designed by a well-known designer when dining in a prestigious establishment or performing in traditional Georgian garb while attending a folk dance performance. The fact that they are intelligent, witty, and capable of holding a discussion on a broad variety of subjects contributes significantly to the attractiveness of their personalities.
Batumi Escort
There is more to the personal encounters that escort females in Batumi have to offer than just the satisfaction of one's sexual desires. These are the kinds of activities that also cater to the customers' emotional and psychological requirements in a comprehensive manner. Companionship, an ear to listen, and the chance to explore one's needs and fantasies in a secure and non-judgmental setting are some of the benefits that may be gained by their participation. The closeness that can be achieved with an escort girl in Batumi is about cerebral stimulation just as much as it is about the physical delight it may bring.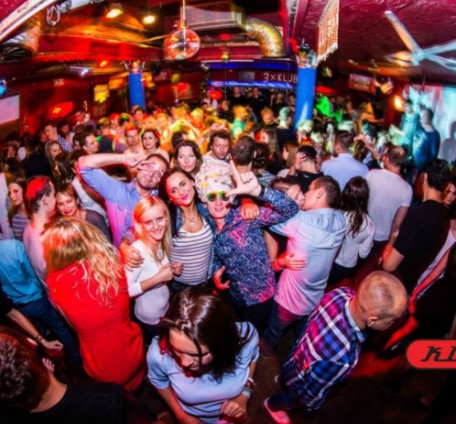 Escort girls in Batumi
The escort business is not a tangential part of the nightlife scene in Batumi; rather, it is the mainstay of the sector. Additionally, it is a substantial contributor to the city's economy through its impact on tourism. The company of an escort female is something that many tourists who come to Batumi look for, and it's not simply for the purpose of having sexual encounters with the girls; they also want companionship while they're there. The services provided by escort ladies frequently include those of acting as tour guides, during which they educate their customers about the history, culture, and food of the place.
In conclusion, Batumi is a city that provides its tourists with a wide variety of experiences to choose from throughout their time there. It is a city that should be visited because of its growing escort industry, lively nightlife, culturally significant past, and current tourist attractions. It is also a city that has a long history and is rich in cultural heritage. The city of Batumi has something to offer everyone, whether they are looking for the intellectual stimulation of a museum, the personal company of an escort girl, the exhilarating rush of a throbbing nightclub or the peace and quiet of a quiet wine bar.
https://escortsakarya.org/
https://escortnews.com/
https://escortnews.eu/
https://escorthub.org
Click here to visit EscortHub
escorthub.org
escorthub.org
here