Deb, Richard and Me
Bisexual
2006-04-02
That's when the fun began for me. After our break up I asked myself why have I waited all this time to lose my virginity? I couldn't come up with a good enough answer to myself. So my next plan of attack was to lose it! I had a lot of time to make up for and I started by losing my virginity to a one night stand. From that point on I turned into a regular nympho, always wanting sex and never getting enough. Or that's the way it seemed at the time. For two years I enjoyed fulfilling every one of my desires that included seeing if I enjoyed sex with women. I found out fast, that was a big Yes! I started chatting online with this woman Deb; we started to become pretty good friends. Chatting just about every day. On one of these days she asked me a surprising question. She wanted to know if I was bi or if I had ever considered being with a woman. I was surprised; none of our conversations had ever been based on sex I really didn't know how to answer. So I decided to be honest, telling her that I've always been attracted to women and that I was curious to see if sex with one would be as nice as I thought it would be. That's when Deb told me that for her boyfriend Richard's birthday she wanted to give him a threesome. He had always wanted to have sex with two women. She wanted to know if I would be interested in joining them. And since I've already told you how I considered myself a nympho during this phase in my life you know my answer had to be yes.
greece escorts directory
And it was!On the big day Richard picked me up from work so that the three of us could have dinner together. I was mildly surprised; Richard wasn't at all what I was expecting. He wasn't the type of guy I would usually choose to go out with or have sex with. I'm not saying he was ugly, not by any means. He reminded me of a biker. He wore his blonde slightly curly hair long, about shoulder length. And since he too had just gotten off from work he had that dusty motor oil smell to him. He is a tow truck driver, so I guess the smell goes with the job. All in all he was different but I was still attracted to him. On our way to Deb's apartment we got to talking and learned that we had a lot in common. It made me feel more relaxed with the situation knowing that we got along. We got to Deb's in a friendly mood with lots of anticipation for the night to come. After saying our hello's to Deb we all sat down in the living room to relax and unwind. Richard was drinking a beer and so were Deb and I. As we were talking and drinking Deb leaned over and slowly brought her lips to mine, giving me at first a very light kiss.
City Tour in Athens
I was surprised at how soft her lips were, so much so that I wanted that kiss to continue. I leaned further into her to deepen the kiss, and then shyly I let my tongue slide along her bottom lip. I loved the taste of her lips no words come to mind to describe her sweet flavor. I was running my tongue along her lip getting used to her feel and her taste, when Deb opened her mouth more and met my tongue with her own. The exhilaration of that feeling made my breath hitch in my lungs and my muscles go limp. With that one little touch I became so aroused that I had to deepen the kiss or I knew I would go crazy. So I took my left hand and placing it behind her head my fingers entwined with her long blonde hair as I pulled her closer taking our kiss deeper. As our arousal became more heated Deb slowly started to run her hand under my blouse stroking my back, then leaning into me she guided me into lying down on the floor. Never once did our kissing stop. With me lying on the floor and her fully stretched out over me, I could feel ever bit of her body pressed to mine. We fit perfectly the two of us being the same height and nearly the same weight. Her large 36DD breasts were pressed to mine and all I could think of was how wonderful this would feel with us both naked. I was so turned on my nipples were hard and my breasts were very sensitive to touch, already I could feel myself getting wet. With all of the kissing and heavy petting the two of us nearly forgot about poor Richard sitting alone on the couch. But then Deb sat up and smiled at him, as if she just remembered he was there.
eskort in athens
Deb then suggested that since Richard hadn't taken a shower yet we should all three take one together. That idea appealed to me, I loved the idea of soaping down Richard with the added bonus of touching Deb while she was all slick with soap and water. After the three of us got undressed we climbed into the shower. Richard in front facing the showerhead, me in the middle and Deb on the end. I loved being in the middle it gave me the chance to get my hands on Richard. Taking the wash cloth I poured a little of the liquid body soap on it and slowly started to wash his back. Starting with his neck working my way to his shoulders down each arm. Using my left hand to caress and massage and my right hand to wash. While washing Richard Deb was behind me running her hands all over me. Feeling her hands wet with water caressing me was such an amazing feeling. She then started to wrap me in her arms, caressing my lower belly working her way up gradually to the underside of my breasts. I could feel myself arching up to meet her hands, my nipples pleading to be touched and rubbed. Deb, indulgent to my pleading started to lightly tease my nipples then taking each between her index finger and thumb lightly pinched. While Deb was touching me and arousing me on so many levels I continued to wash Richards back now working my way down to his muscular butt caressing and massaging as I went enjoying the feel of his skin slick with the water and bubbles. Lowering myself to the floor of the tub I started to wash down his body making sure to clean every square inch of his well-built legs and ass.
hellas escor girls.gr
After being sure I completely cleaned his back, ass, thighs and calves even his feet I reached up and taking hold of his hips nudged him to turn around. After having him turn around I was now facing the results of my care of him. His penis was hard and wanting.
Escort In Malaysia And Kuala Lumpur : Twins Escort
All three of us were ready to move on to the bedroom. So we rinsed off and got out of the tub, toweling off quickly Richard grabbed each of our hands and escorted us out of the bathroom into the bedroom. Stepping into the room I noticed right away that they had a king sized bed, loving the idea that we would have plenty of room to play with I followed Richards lead and moved to the bed. Once upon the bed our lust took a hold of us and Deb and I slid into each others arms and immediately started kissing and running our hands over each others bodies. Following my thoughts and desires I started to slowly kiss and move down her neck being sure to run my tongue along all of her pulse points. Feeling her shiver I continue down her body. Running my tongue between her breasts taking my left hand I cup the underside of her left breast lifting so that her hard nipple was thrust up as if begging to be licked, suckled and tasted. Again following in line with my thoughts I lean over and take her nipple into my mouth. Lightly sucking as I swirl my tongue around and over her puckered nipple. Even though I had never been with another woman before I had no hesitation or nervousness I just decided to do to her what I knew what I would want done to me. It seemed to be working, if her arching toward my mouth and her slight moans were any indication. I knew that I was surely enjoying myself. I loved the feeling of her soft body up close to mine and the taste of her skin, all these sensations arousing me to heights I hadn't felt before. As I worked my way down her body tasting and savoring I lifted my eyes to watch as Richard moved to the other side of Deb, kneeling next to her head. Deb, knowing what Richard was seeking turns her face toward him and using her right hand takes his stiff dick in hand and leads him to her mouth.
Princess Alice Escort Malaysia provides escort, massage and spa services in Malaysia. We service cities such as Kuala Lumpur and Penang.
I smiled loving the sight of his large dick getting sucked by Deb I loved watching him start to lose control and thrust deeper down her throat. I couldn't believe how much of him she could take down her throat. Continuing to work my way down Deb's body I come to her already wet, completely bald pussy. Getting between her legs I move so that I'm lying down with my face almost completely over her mound. Taking my fingers I start to lightly stroke her outer lips watching as they start to open on their own. Like a flower in bloom. Not being able to control myself any longer having to taste her essence I leaned down and started to run my tongue from the top of her slit to the bottom then from bottom back to the top. At every swipe getting a little deeper with my tongue. I continue this until I had her shaking and her juices flowing free. Then taking the fingers of my left hand I reach up and from the top I open her up completely. Seeing her clit poking out of its hood I lean down and start to lick it. Deb, at the first touch tenses up and screams out that she was going to cum. Then she started to beg me to suck her clit and to finger fuck her. Knowing that she was so close to cumming and truly wanting to taste her cum in my mouth I placed my lips tightly around her clit and sucked it in, then ran my tongue over the trapped nub. Deb started to thrash her head back and forth, screaming out for me to fuck her hard with my fingers.
Escort Istanbul
So while I was sucking and licking her clit I took the fingers of my right hand and thrust them up inside her dripping wet pussy. Thrusting two fingers in and out of her as fast as I could while constantly licking her clit when all of a sudden Deb tensed up, every muscle in her body went ridged and with a loud moan and scream she came all over my hand, face and tongue. Loving the taste of her juices I licked up every drop that came out of her not wanting to miss any. Finished with cleaning Deb up with my tongue I laid my head down on her belly for a little rest trying to catch my breath and calm my heart.
Yet I could feel my own pussy pulsing with the need to cum. As if reading my mind Richard moved up behind me, taking his hands he grabs my hips and positions me up so that my ass was in the air then using two of his fingers he strokes my pussy, sliding them back and forth checking my wetness. When he pulled his fingers away I nearly burst into tears over my frustration but then he replaced his fingers with the tip of his cock using it to tease me further. As he was working his member over my sensitive clit he leans over me and tells me with a whisper how much he wanted to fuck me, how he wanted to feel my pussy surround his cock and drench him with my wetness. Those words alone nearly threw me over the edge in my excitement but the feeling of him sliding inside of me filling me completely actually did have me screaming out as my orgasm overtook me. After Richards initial penetration he started to slowly move out of me till just the tip of his member was inside of me, holding it there then slowly inserted it back all the way lightly bumping against my cervix. He continued this slow gliding until I lost all control and started to beg and plead with him to fuck me hard and fast. Begging that he hammer my pussy and treat me like a slut he knew I was. Saying anything I could think of to get him to lose control and fuck me hard and fast like I wanted. Nothing worked, never once losing control he continued his slow and controlled pumping causing the sensations to build inside of me until I thought I would explode. After what felt like forever Richard grabbed onto my hip with one hand and my left shoulder with the other, he then began to slam his cock in and out of my pussy in such a state of frenzy all the frustration and sensation that built up in me shattered like glass as I screamed out in orgasm.
İstanbul Outcall Agency Turkey
Following me, Richard tenses up and with a deep loud yell he thrust deep inside me one last time as his cum shot inside my pussy filling me up. Collapsing face down onto the bed with Richard landing next to me I felt every single nerve ending throughout my entire body. Once I gained back some of my senses I leaned up and looked over at Richard and Deb smiling the smile of one truly content. Knowing that I had to work the following day and it was already getting late Deb asked me if I wanted to stay the night, offering to share their bed or I could sleep on the fouton out in the living room. I chose the fouton, knowing if I didn't I would get no sleep that night. So after kissing them both goodnight I grabbed a blanket and pillow and moved out to the living room. After pulling out the bed and getting myself cozy under the blanket I was just fadeing into that moment just before sleep when your feeling all warm and cozy and everything in the background has gotten fuzzy so your not really paying attention to whats going on, when to my suprise Richard crawls under my blankets and over me till we were face to face. Gazing into my eyes he leaned in and started kissing me. Still a bit sleepy I didn't at first react to the kisses but soon I started to feel the arousal building up in my lower belly and started to really kiss him back. With that Richard reached down with his hand and sliped his fingers inside of my panties, slipping two fingers between the lips of my pussy he started to rub my clit. Finding me wet he moved my legs so that they were spread wide and I was completely open to him. Then without saying a word our eyes locked and he slipped his dick inside me then started pumping with nice steady strokes. Immediately I started to feel my orgasm building and wrapped my legs around his waist so that I could feel him deeper, matching each one of his thrusts. Finding myself tensing up knowing that I was going to cum any moment Richard leaned down to whisper in my ear, saying that he too was going to cum and that he wanted to cum deep inside me, filling me up. Then Richard and I orgasmed together.
Ana Sayfalar Escort İlanları Escort Bayan Eskort İlan Escort İzmir İstanbul Escort Services Female Escort Agecies Jigolo İstanbul
After I leaned up and whispered in his ear, Happy Birthday. * * * *I never saw Deb or Richard again after that night. I got the feeling when Deb and I would chat that she was looking for a longterm relationship from me. She would get upset because I wouldn't come over to her apartment to spend time with just her. She just didn't understand that even though I enjoyed having sex with women I was sill just a Dick before Chicks type of girl. * * * *I hope you enjoyed reading about my experiance as much as I enjoyed living it. Feel free to send me any comments you might have. sweetstace75@yahoo. com.
Brisbane Find the best escort models of brisbane on
australia-xxx.com/escorts/brisbane
and enjoy our time!
Perfect escort girls of brisbane are ready to do their job well
Are you ready for escort models in brisbane? This is the right site to find some perky dolly birds ready for everything. Our website works for a long time and all our customers are always happy. You can see a huge list of lookers from the brisbane who are ready to do a good job. Teen lassies, ardent females, and experienced adventuresses have their own web pages with full information. Find their HQ pics. They are awesome!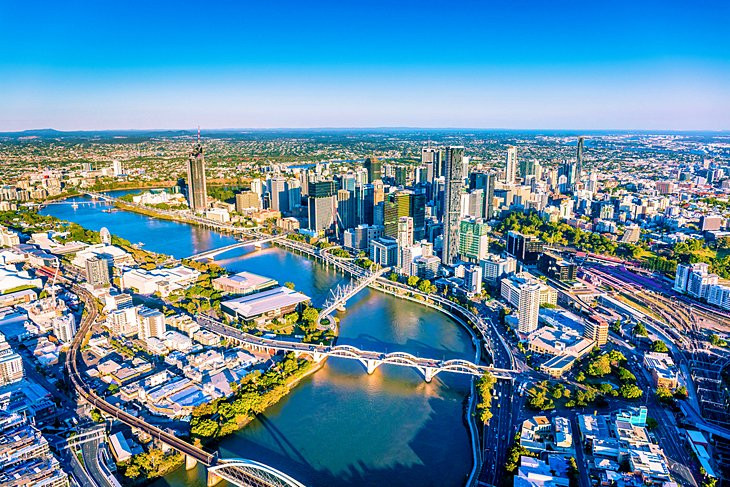 brisbane is a shoreline town with a long beach. It is a mix of modernization and ancient past. Cool cafes in old town should be visited with a call girl. If you are a tourist, you'll like to have a tour with a stunning bimbo and come to Australia mountain villages, and Aphrodite's Rock. If you desire to watch all hot photos of our hot lookers, please, get an account. It's free. Most of the lassies hide their face to keep privacy on the web. It proves that ladyloves are real and they are worried about their reputation in society.
top brisbane escorts
will excite you with their beauty.
Find stunning girls in the top escort agencies of brisbane
Escort services of brisbane is exactly what you need to have the happiest day of your life. There are special filter options to find the best honeys faster on our online service. Choose the tits size, and ethnicity. It will save your time. Splendid misses are waiting for your message. Don't leave them alone. Anyone wants to get sex and woman's attention. You can receive it now, just contact us. This website gives you all important information about escort girls in brisbane. The finest dollfaces share here their sexy pictures and contact information. You'll find here an appropriate travel partner or a lover for sure. All these hotties cannot wait to meet you and make all your dreams come true. Nothing else matters when a jilt in sexy underwear strips in front of you. Forget about all problems and call an escort girl because you deserve it. Add this site to favorites to return here later for the hottest damsels of this place. Are you ready to have fun? This online service can help you find a babe who will cheer you up! Here is an endless list of all escort agencies in brisbane. Read the information, see the HQ photos, check the number of call girls and how many of them are proved by our site. It will help you to choose one. Follow the
link
now and have an unforgettable time!