Fire & Ice
Erotic
2003-03-10
The key slid into the car lock with an erotic motion. So much so that she paused, and reinserted it again. The phallic nature of the penetration, deep into the lock, was clear. She shook her head. Everything, even this simple act, was now invoking sexual imagery into her mind. She was on fire, emotionally and physically. Kelly climbed inside the car and hurriedly closed the door against the tenacious wind-driven snowflakes that desperately followed her, shutting them firmly outside. She slid the key into the ignition, almost painfully aware of the sexuality of everything she was now doing. Turning it, the engine burst into life, roaring its approval of her attention, sending waves of vibration through the seat to her, for her alone. Kelly looked through the windscreen blindly, oblivious to the storm outside, her attention internal, her mind almost fully on her approaching visit to stay with Colt and Bret. She almost forgot to switch on the screen wiper blades, even though the snow was building fast. She looked in the rear view mirror quickly, anxious once again to check that she looked her best. Cool blue eyes stared back at her from within the mirror; the corners of her eyes displaying just a hint of life-wrinkles, or laughter lines, that were a mark of her personality. Carefully cut, shoulder length dark hair, framed her face, her eyes were wide with excitement. She frowned slightly at her reflection, noting again the evidence of ageing, before shrugging. She was, after all, twenty-eight and not getting any younger.
Girl escort service in Athens.
Now she accepted these small ageing signs as part of her, part of what she was. The heater was warming the car, melting the ice from the windows. She loosened her coat, undoing it, making herself comfortable, now that it was warmer, before beginning the drive to Colt's home. Despite the ferocious weather, she wore a skirt that was cut provocatively with a thigh-high slit, and it now gaped open as she sat, revealing almost fully, one of her slender legs. She had a fine body she knew, and was proud of it. Her hand slid along and up her thigh, the temptation to stroke the source of the fire inside her, strong. She restricted herself to gliding her fingers up and over her silk enclosed mound, the smooth feel of the material a sexual thing of itself. Her light touch sent sparks along her nerves, made her squirm. She momentarily gave in and slid her fingers down between her legs, tracing the clear swollen outline of her lips, over and along her already damp, silk covered, pussy. Kelly swallowed as she closed her eyes and concentrated for a long second on her 'place'. She opened her eyes with a small sigh and shook her head to clear the enveloping sexuality of her desire. Colt was waiting for her. She hit the 'on' button of the cd player and turned up the volume as 'Shiver' from Coldplay filled the car, "I will always be waiting for you…" The words of the song seemed to hit the right buttons within her. She had to speak to him. As much to tell him she was on her way, as to hear once again the dark timbre of his voice invade her ear and mind, that made her legs go weak.
Luxury escort services in Greece. Beautiful girls to escort you and fulfill all your desires.
She hit the speed dial on the cell phone and waited impatiently for him to answer. "Kelly? Where are you?" Colts deep voice filled her head as she once again felt the butterflies in her tummy take flight. "Colt! I am on my way honey, just wanted to tell you I will be with you very soon. . . ""Good babe, I can hardly wait… babe… you sure you want to do this?" He asked a little uncertainly. "Do I? Listen, Colt, I am sitting here almost coming with anticipation of you two having me. . . it was my idea after all…are you sure you want to go through with it?" "Oh yeah, babe, I am real sure, I can feel my cock rising right now, just talking to you!""Is it…really?" The thought of Colt's magnificent cock rising to her spoken words sent another shiver through her. "Is Bret with you?" "Yeah, he is in the other room…we both can't wait" The butterflies inside her increased their activity at the thought of the two men waiting for her, waiting to ravish her. "I had better get there quick then, huh?""Yeah, babe, don't be long…I need you…" He told her, his voice dropping another octave as he spoke, his desire obvious in his tone. "I will be with you soon, and… I will take care of that for you…" She told him with a whispered huskiness. "Kelly?" Colt said suddenly "Take care on the road. .
anemona call girl athens
. ? Ok?""I will Colt, I will, don't worry, see you soon honey…" She hit the close button reluctantly, wanting to talk more, but wanting to be actually with him even more. The image of Colt aroused, as he had told her, was in her minds eye. He was twenty-nine and a very successful businessman, but not the usual, boring, kind. He used his wealth to allow him the freedom to push himself hard, in other directions, outside of the business. His good looks, being almost a George Clooney clone, had put her off when they had first met. Always distrustful of handsome men, she had resisted for a long time. Very fit and athletic, he was adventurous in sport, and in love. She was not even sure how he had seduced her, but he had, and she was very glad of it!Kelly shifted into drive and moved the car onto the street, heading for the freeway and Colt's home. The snow was settling even on the road now, building in its intensity as she drove. She needed to concentrate, but her mind kept drifting to the good times she had with Colt and the fantastic time she was going to have this evening. She remembered again how she had succumbed to his advances. She had been standing, gazing out of the window of Colt's top floor apartment overlooking Central Park. The wine had softened her perverse adversity to his attractiveness, and she remained where she was when she felt him stand close behind her, wrapping his arms around her waist. Earlier, the talk had turned more intimate, and she had discovered a new depth to the superficial looks of the man.
Escort Luxury Greece, Escorts Athens, Escorts, Athens escorts, Athens girls, Athens escorts
Small touches made a difference. His fingers brushing her bare arm, a glance, the attention he paid to her, his interest in her. The compliments made her melt. It had been so long since a man, any man, had shown this much interest. She had leant back against him then, inviting a more intimate connection. He had not disappointed. His lips found the back of her neck, and that first kiss, had sent small shock waves of delight running through her. He had held her close to him, all the while moving up with small kisses to eventually nibble at her ear lobes. She felt herself melt against him under this attention. An unmistakable growing hardness was extending itself, making its presence clear, up along the cleft of her behind. The pressure of his strengthening desire manifestly, unashamedly, pressed hard against her behind. She felt her clit harden and spring to life within her, as the heat from him spread itself remorselessly to her pussy. His hands move up gently over her breasts, feeling her hardening nipples through the soft cloth, testing their weight and firmness for the first time. She let her head fall back upon his shoulder as she allowed him to explore her body. Remaining behind her, he deftly undid the buttons of her blouse as he slipped his hands inside and cupped her warm breasts.
Escorts in your city - Escort Directory
Her nipples tightened and extended themselves to tight hard nubs of pleasure. He rotated them both gently between thumb and finger together, teasing them to extra hardness, before returning to squeeze the firm flesh of her breasts again. She heard herself moan at the feelings exploding through her nipples, running down to her tummy, and further down to set her pussy on fire. She ground her ass shamelessly against his hard erection, reaching up behind her to caress his head as he continued to remove more of her clothing. She felt her breasts free of her clothes now, her skirt already fallen to the ground, her panties then hooked down to her ankles. She kicked them free as well, as Colt pushed and bent her forward, bending her over, her hands now supporting herself on the window ledge. Kelly pushed her now naked body brazenly back at Colt and immediately felt the hot hardness of his cock eagerly press up against the entrance to her wet pussy. Desire had overwhelmed her, overwhelmed them, and she wanted him inside as quickly as possible. The delicious feeling of his hard desire, his cock pushing into her, filling her, after so long, soon had her shouting her pleasure to the world. He slid deeply into her, his heat and hard thickness, filling her fully. This was no gentle love making, this was unrestrained lust and desire, making their congress hard and urgent. Kelly tried to concentrate on the road as she replayed these events in her mind. It was difficult. As she peered through the snow covered windscreen, she remembered looking out through another window, the window of his apartment looking out over the darkness of Central Park The cityscape spread glittering star-like below her as Colt urgently rammed his length into her. Her reflection in the glass pornographic, as open mouthed and wanton, she took all he could give her.
sex in
She watched his reflection in the glass, behind her own, as he drove into her furiously, his passion and need etched on his contorted face as well as felt within her pussy as his engorged and pounding cock drove within her.
Athens Escorts, Athens escort agencies and Athens strip clubs
Show her their explicit and lustful desires. Colt had been aroused by her suggestion, and they made plans to fulfil it. And that was where Bret had come in. Two weeks ago, they decided to act out her fantasy. Kelly had found him instantly attractive in a physical sense, and as he was an associate of Colt's, they already knew each other well, and so decided to approach him with the idea. Not un-expectantly, Bret was more than keen to take up the offer. He was softer featured than Colt and younger. Bret was as equally fit and good-looking as Colt, but without the same attractive personality. Still, she was less interested in that than his virility. And string of beautiful girlfriends testified top that. So, here she was, on the way to make her fantasy come true. She could hardly wait, and her pussy felt very wet already as she reviewed in her minds eyes all these past events and tantalising future. The snow threw itself at her windscreen, attacking the car furiously as the storm intensified its rage, the coldness outside angrily impotent at its inability to quell the fires raging within Kelly. She really should concentrate she told herself. The steering became light and vague.
Thessaloniki escorts - independent Thessaloniki escorts and ...
The tyres lost grip, Kelly spun the wheel to compensate for the sudden slide but without effect. She became a passenger in the car, as the freeway became a simple blur of swirling snow and flashing lights. The dream began. Colt opened the door to Kelly as she eagerly left the coldness of the chill snowstorm outside for the warmth of the house. "Hi, Kelly!" Colt said warmly, the coldness outside instantly forgotten as he wrapped his arms around her with a welcoming hug. The kiss he gave her left her in no doubt of his pleasure at seeing her. "Mmm…pleased to see me, are you?" She pressed herself seductively against the growing hardness of his erection. "So you are!" She smiled wickedly up at him. For an answer, he slid his hands from where he had been holding her face in his kiss, tenderly trailing his fingers down her neck to her shoulders. Once there, he slipped his hands slowly underneath the coat she was wearing, feeling her smooth skin erupt into tiny goose pimples under his fingers as he moved them over her burning skin. He pushed the coat slowly off her shoulders, letting it fall to the floor with a soft crumpling sound. Bret appeared behind her, picked up the coat, tossed it onto the nearby sofa. He stepped close behind her and kissed her neck. "Hi Kelly " He whispered darkly, huskily, into her ear. Kelly tipped her head back at his soft kiss, closing her eyes.
eu escorts moldova escort escort athen eu-escort.com roma escort shemale escort italy ionella dantes kelly wilde ts greek escort girls lunaescort www.cinziabruni.com athens escort service
"Hi, Brett" She said throatily. Her head fell back onto Bret's shoulder, her arched neck now invitingly exposed, was kissed in turn by Colt. She gave a deep sigh as her fantasy started to become a delicious reality. Bret's hands glided around her waist and swept tantalisingly up to her breasts. He cupped them firmly, luxuriating in the weight and heat of them through the soft material of her blouse. Then he began to expertly free them from their confines. Colt found the zip of her skirt, and slid it down, open, letting her skirt fall to the ground. He knelt down before her, and kissed Kelly through the silk red panties that hid her pussy. He used his teeth to drag each side of the silk slowly further down over her hips, tantalisingly revealing inch by inch, the dark triangle of hair that signposted the way to her seat of pleasure. Kelly, her eyes closed, moaned softly against Bret as he massaged her breasts and teased her nipples to become hard sensitive nubs while Colt worked her panties free of her hips, down her legs. She stepped out of them, standing now fully naked between the two men. Colt worked his way back up her thighs with his lips, kissing, nibbling, and licking his way closer to where she really wanted him. Kelly could feel the heat from Bret's hard erection pressed against her excitedly, hotly, pushing against her ass, as he sucked on her earlobes and kissed her neck. All the while he continued to explore her breasts with his hard hands, moulding them to his demands, teasing them. "Kelly" Bret whispered into her ear "You have no idea how much I have wanted you, Can't you feel how much I want you now?" He ground the heat of his erection against the globes of her ass cheeks.
gabrielle kai escort escort katowice esckort laki porn
Kelly was unable to answer, giving only a low moan to his seductive question, loving the sensual attention she was receiving. A sharp intake of breath from her signalled that Colt had found her 'place'. She arched slightly towards Colt's face as he dragged the soft roughness of his tongue over her swollen labia. Kelly felt her legs weaken and tremble at the sensations shooting between her pussy and breast, bouncing hotly between the two. "Oh! Ohhhh. . !" She cried as Colt licked up the length of her pussy, delving only a short distance with his tongue into its hot sweet confines. Lapping his way higher, he found her stiff clit, fully erect and demanding attention. He flicked it with the tip of his tongue, sending jolts of shivers through Kelly at each tantalising flick. "Ohhhh"…ohhhh!. . Oh My God!" Kelly was moaning and crying now, whimpering at the exquisite, almost painful feeling on her tortured clit. Colt gave her no mercy, as he clamped his lips around her clit and sucked it between his teeth. Kelly almost collapsed at that and, had Bret not held her tight, she would have. Colt released her sensitive nub from between his teeth and thrust his tongue deep into her now drenched pussy, lapping at the silken sides of her tight vagina, resisting its attempts to clamp onto his probing prehensile muscle, as it delved and pushed as far as it could within her.
Kelly felt her climax rush up and take her by surprise, her vagina clamping in spasms upon Colts burrowing tongue, her nipples bursting against Bret's torturing fingers, her juices lapped up by Colt as he drove her beyond the edge. "Ooooooooooooooooooooohhhhhhhh! OH! Oh! Oh!" Kelly screamed as the hot waves swept over her, through her, as she surfed exquisitely upon the waves of emotion and pleasure. Kelly crumpled back into the arms of Bret, as he lowered her limp body to the waiting arms of Colt.
Girl escort service in Athens.
Kelly redoubled her sucking as her pussy was rasped by Bret's tongue, spreading her lips, gaining entry, and exploring her hot, wet, confines. Animal noises came from her throat as the sensations from her pussy shot up her body, adding to dizzying sensation of the heat and feel of the massive cock in her mouth. She sucked hungrily on Colt's pulsating cock, slipping her hand down to his swelling balls, gripping them, feeling them tighten under her fingers, ready to unload their contents in response to her urgent sucking. Colt strained to hold back his urgent release, wanting the pleasure to continue. Bret left off his lapping at her pussy and she felt her legs spread wide, felt Bret position himself between her legs, felt the large hard mushroom head of his enraged cock push against her pussy. She was so wet and aroused she offered no resistance as he shoved the whole length of him into her in one full, deep, thrust. The head of his cock touching the roof of her pussy, stretching her vagina wide as it accommodated its hot girth. He pounded at her in rapid deep thrusts, pulling almost fully out before diving hotly, fully, deeply back into her, again and again, his balls slapping obscenely against her ass at each stroke. She felt as if his cock would fuck her right through to her head, so deep he felt, so hard he drove into her, as she clamped her mouth resolutely on Colt's cock while being fucked hard by Bret. Then she felt Colt pull away from her suctioning mouth. Then felt Bret slow, felt him withdraw his torturing but delicious cock, from her pussy. Felt herself turned over, as Colt took Bret's place as she, now on all fours, prepared to receive Colt's own massive cock. He immediately and roughly slid his fat length into her, making her cry out in delicious shock at his huge intrusion. "Oh. .
Luxury escort services in Greece. Beautiful girls to escort you and fulfill all your desires.
YES! Fuck me hard Colt. . Fuck me hard. . YES! YES!" Bret had moved around and thrust his own enraged cock to her face. She unhesitatingly took hold of his slippery cock, still slick with her own pussy juices, and began urgently sucking its length. Tasting her own sex upon his length was an added flavour, sweet and erotic, she drank him deeply into her. She now had both men within her body, both fucking her deeply, filling her with their cocks, their lust and their desire, her dream fantasy was now a reality. She shuddered as the wild thought that her one time fantasy was now a reality, sending her orgasm bursting through her. She held tightly onto Bret's cock, no longer able to suck on its length as she felt her vagina clamp repeatedly on the thrusting cock of Colt, still plunging frantically in and out of her pussy. "Ahhhhh! Ohhhh!! YES! YES!" Kelly cried out, screaming out her release as the intense shock waves of her orgasm swept through her body. The orgasm lingered at a plateau, not letting go, the fire not really subsiding, then even intensified as Colt thrust once more and stopped. His cock pulsed, buried to the hilt within her, as he erupted, his hot spunk bursting and flooding her, making her continuous orgasm erupt further, reaching new and intense peaks. Bret grasped Kelly's hand, which was still wrapped tightly, but motionless, on his cock, while she rode out her intense orgasm. His large hand around hers, he started pounding his own meat, using her hand to rub himself furiously, his balls bouncing wildly as he brought himself to his own gushing orgasm in front of her.
anemona call girl athens
Kelly watched spellbound as the head of his cock expanded even more, the white liquid flying out in several long spurts, before cascading hotly over her hands, inches from her eyes. The intensity of her orgasm swirled Kelly into another world of strange sensation and blurred, confused images. The dreamlike state became even more unreal. The heat and fire of the orgasm subsided, melted and merged into the heat of the log fire, the ice-cold of the air made itself noticeable, she was at once hot, and yet, cold. But it seemed distant, no longer mattering very much, as she lay in her deep afterglow. Fire and Ice. Lights flashed and burst in staccato colours within her closed eyelids as the sensations swirled around her. A trilling sounded, a sound she recognised, her cell phone calling, but she no longer cared. Distant voices trailed off. Sleep, blessed sleep took her and she sank into welcoming darkness, a deep sleep. A faint growing light was growing in this darkness, beckoning her to it. It was time to go. The ringing continued and the searching paramedic picked up the cell phone from the snow where it lay. The heat from the burning car had started to melt it, but it still worked. "Hello? Who is this?" He spoke into the phone.
Escort Luxury Greece, Escorts Athens, Escorts, Athens escorts, Athens girls, Athens escorts
"Hell? I am sorry, I must have a wrong number…" "No, wait, don't hang up, who do you want to speak too? Who are you?" The paramedic asked urgently. "My names Colt, I am calling for Kelly, do you know her? She is supposed to be meeting me, where is she…is she alright?"The paramedic looked down at the body of the woman in the snow, lying next to the burning car, before answering. Now he knew her name. Then he spoke slowly into the phone. "Sir, I am sorry, but there has been an accident…"Mike, the second paramedic, joined his partner standing over the depression in the snow where the body lay. He watched him finish talking and close the cell phone. "That was the woman's boyfriend, a hell of a way to find out. . . " He told Mike softly. Then he threw off his glove as he reached down to the neck area of Kelly to carefully check again. "Anything?" Mike shook his head. "No, we were just too late…the cold must have gotten to her fairly quickly, its very unlikely she ever recovered consciousness after the crash. ""Yeah" Bob replied, staring at the pale dead face. "Looks as if she is sleeping, she even has a slight smile on her lips, strange that huh? Almost looks like she died happy for some reason…?" "The cold can do strange things to the body, Bob…" Mike shrugged, as he threw a blanket over the now ice-cold body of Kelly, lying next to the heat of her still burning car.
Escorts in your city - Escort Directory
Fire and ice, even in death. Copyright is retained by the author. Comments, cash or kind donations to my pension fund to: pixelmajic@ziplip. com naturally any flames or rudeness will be trashed unread. .
Budapest escorts - Agency escort ladies in Budapest are some of the most attractive and brilliant women in the world
Your trip to Budapest can be even more fun and memorable if you go with a tour group. They can help you find your way around the city and point out the best places to see. They can also help you talk to people in the area and make sure your trip goes smoothly and without any problems.We are dedicated to protecting your privacy while providing you with excellent service. Our girls are handpicked for their beauty, charm, and personality, and we guarantee that you'll be blown away by their company.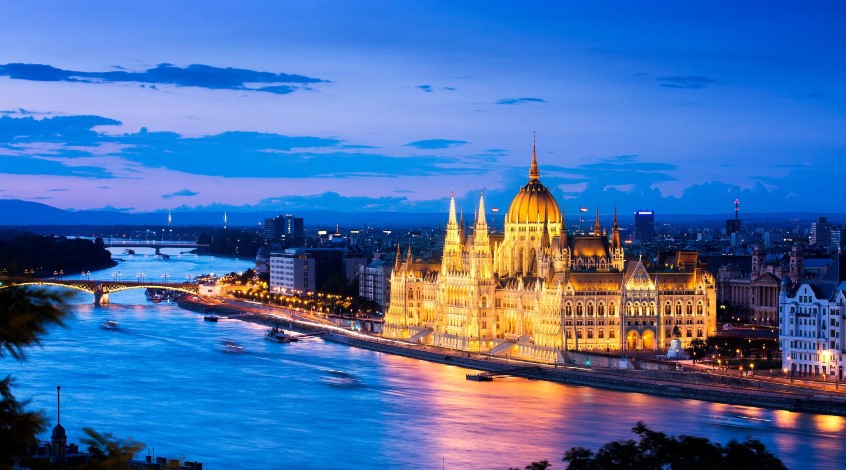 Escort
We are dedicated to protecting your privacy while providing you with excellent service. You will be blown away by our females, who have been carefully selected for their beauty, charm, and personality.An escort is a trained expert who may tag along on your vacation and point out all the sights you really must see. They are multitalented and may serve as your guide, interpreter, and even assistant. When accompanied by a knowledgeable guide, sightseeing in Budapest becomes a breeze.
Escort Budapest -
https://hungary.escortnews.com/escorts/budapest
Prostitution on the street is also common in Budapest, particularly in the downtown area. Prostitutes frequent late night streets, especially those near busy nightlife districts. These women are more susceptible to abuse and exploitation.The service you can expect from a hooker in Budapest is one of the best things about getting one. These women are very skilled and have a lot of experience, so they know just what to do to make their clients happy. Whether you want a quick hookup or something more serious, you can be sure that you will be taken care of.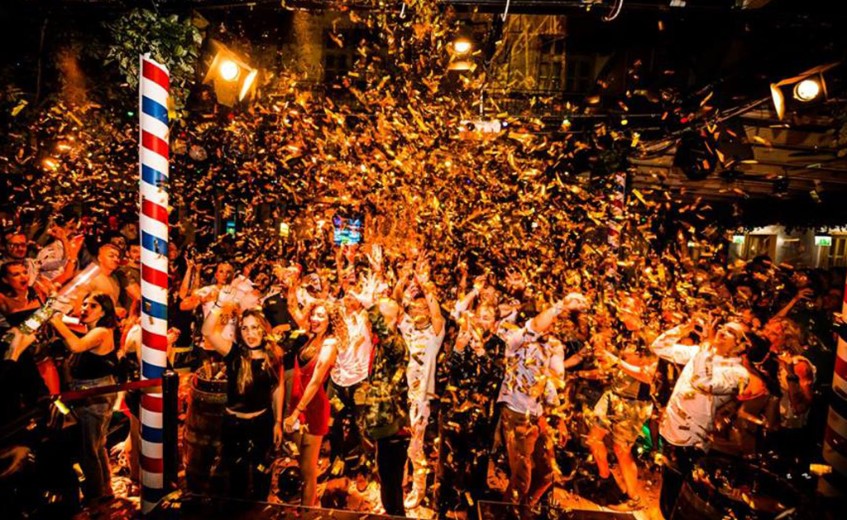 Budapest -
https://escort-guide.tv/escorts/Hungary/Budapest.html
The level of freedom and flexibility they offer is one of the greatest advantages of selecting an independent escort in Budapest. In contrast to traditional escort agencies, these women are self-employed, giving them complete control over their schedules, rates, and services. This enables them to provide clients with a more customised and personalised experience, based on their specific preferences and requirements.The city of Budapest is renowned for its stunning architecture and exciting nightlife. Regrettably, it is also well-known for its prostitution business. Despite the fact that prostitution is prohibited in Hungary, it is a serious problem in the capital city of Budapest. Tourists flock to the city to have sex with prostitutes, and the city has become something of a sex tourism mecca as a result.