/

Erotic

/

Kitty's Diary of a Slut-in-training Entry #2
Kitty's Diary of a Slut-in-training Entry #2
Erotic
2003-12-13
"Hello," he says. "It's me. Are you alone?""Yes. ""I'll be there in twenty minutes. ""You want to have sex?""No. I want to fuck. ""See you in twenty. "Before I left the coffeeshop, I went into the bathroom and removed all my clothes except my shoes. I wrapped myself tightly into my heavy knee-length overcoat, and then I went to Trevor's apartment. By the time I got there, I was shivering, and it wasn't just from the cold air on my bare legs. I was so wet I could almost feel the moisture dripping down my leg. As I approached Trevor's place, my overcoat was wrapped so tightly around my body that my legs were rubbing together as I walked. I started walking faster and there was a tingle growing between my legs again; my pussy lips were so swollen they were rubbing up against each other. I undid the overcoat's belt and began to undo the buttons on the coat. If I'd wanted, I could have kept on walking and brought myself to orgasm right there in the hallway. I didn't want to cum from walking, though.
VIP Full Service Escort Agency in Greece, Athens, The Best Greece Escort Girls, Athens Escort VIP and Luxury Girls.
I wanted to cum from a finger or a tongue or a cock. Or all three. By the time I knocked on Trevor's front door, all the buttons on my overcoat were undone. He opened the door to find me standing there stark raving naked. My nipples were erect and I was breathing so hard I probably sounded like I'd run up the stairs. Trevor barely got out the words, "Hi, Kitty" before I barged into the apartment, pushing him backwards into the living room, until we reached his couch. One shove put him onto his butt, and in an instant I was on my knees, tugging at his belt buckle and unbuttoning his pants. In another instant, his pants were around his ankles and his big, beautiful, thick cock was in my hand. I love it when a man's ready for action like that. I climbed into Trevor's lap and sat down, slowly lowering myself onto his cock. A wave of delight washed over my body as he slid deeply into my pussy. I slid my pelvis back and forth only a few times before that wave of delight became an orgasm, my first one in two weeks. I threw my head back and cried out and when I arched my back, the tip of Trevor's cock caressed my G-spot, and I instantly came again, more intensely that time. My head was spinning, now. I was breathing hard.
anemona call girl athens
I looked down at Trevor. He was lying on his back. He was clutching at my hips, actually trying to keep them from moving so quickly. The veins in his neck were bulging out.
Escort, Bayan Escort, Escort Bayanlar, Escort Kızlar, Escort Bayan ...
It seemed to last forever. As my orgasm started to fade I arched my back again and leaned back, until my head was almost resting on Trevor's legs, and his cock was moving all around my pussy, caressing my G-spot again, making my orgasm last even longer. Finally, it faded. I sat up again and kissed Trevor on the lips. I said, "Hiya. How ya doing?"He laughed. "That was intense. Sorry I didn't last longer. I wouldn't mind more of that. "I said, "We're not done yet. In fact, we're just getting started. "Trevor laughed again. "You're going to have to wait a little bit, I'm afraid. " I got up off Trevor's lap. His cock was still half-erect, and it was slick with his cum, mingled with my pussy juices.
Kuala Lumpur Escort
I stroked it, up and down and up and down. I said, "I've been waiting two weeks. I can't wait much longer. " Then I took him into my mouth. It was salty, and the smell and taste were really a mingling of flavors and odors. The notion that I was sampling the taste of my own pussy thrilled me, and I could feel the horniness growing in my body again. Happily, Trevor's horniness was growing again, too. His cock throbbed and swelled in my mouth as I sucked him, and the thought that I was getting him erect again so quickly was turning me on even more. Before long, he was rock-hard like before, and in another few moments I was in his lap again, thrusting my hips back and forth, more slowly this time. I savored each thrust as his tool went deep into my pussy, letting the orgasm slowly grow and grow until it overcame me again, like a warm wave of water washing over my body. I love being multi-orgasmic. When I talk sex with other women, I love making them jealous of the fact that having five orgasms is just my way of getting started. Each time I came, the energy from that orgasm lingered a little bit in my body, making my fingers and toes tingle, and when I came again, that energy built up on top of the energy from my last orgasm, making things tingle a little bit more. After twenty minutes, my whole body was on fire. Trevor and I were both bathed in sweat and our torsos were slick with the juices and ejaculate that had been coming out my cunt.
Athens Escorts, Athens Greece Escort Services by Superior Independent Escorts and Escort Agencies, VIP Greek Call Girls, Incall, Outcall, Hotel.
I was a little winded, but invigorated. I lay down on the couch, on my back, and I spread my legs for Trevor. "Come here," I said. He obeyed. He lowered his head between my legs and he softly kissed my swollen pussy lips. Then he licked them, and I came again right there. His tongue dug into my cunt and he began to lick and suck on my clitoris and I was cumming all the way to heaven. I loved how tender he was when he ate my pussy. In a way, it was as if he was barely caressing down there, almost tickling. Then his tongue seemed to go deeply inside me, and then it began to caress me again. After one particularly intense orgasm, when he had his fingers inside my pussy and his tongue was lapping my clit, I lost it. I completely lost it. I started whimpering and clawing at Trevor, pulling him toward me and babbling, over and over, "Fuck me, Trevor. Fuck me, fuck me, fuck me, fuck me. " Boy, did he.
Escorts - Escort in Greece
He got on top of me, stuck his cock into my pussy, and he started fucking my brains out. Somehow, he'd managed to get even harder and thicker than he'd been before, and his cock went deeper than I'd ever thought possible. I lost count how many times I came; five, six, seven, they just kept hitting me until it seemed like one long, blissfully intense super-orgasm that I don't remember ending. Not until I heard a grunt and felt one powerful thrust from Trevor's pelvis, and the sound and feel of him cumming again brought me back to my senses. I felt the orgasms finally fade, and with them, all the energy left my body. I just felt drained and I thought I might faint. We lay there on the couch, Trevor on top and with his cock in my cunt, just dozing for a while. At midnight, I got up and went home. Trevor asked if we could get together again sometime soon, and I told him I'd love to. It was one thing to have great sex with Trevor, it was another thing to have him fuck my brains out. Trevor's definitely a keeper, I decided. There was a voicemail message waiting for me when I got home. It was Edward. He said, "Kitty, I'm flying home tonight. I should be home somewhere between one and two A.
escort girls thessaloniki
M. I hope you've been behaving yourself. I'll be very upset if you haven't. Bye. " I sat down on the couch. My mind has been racing ever since. My first impulse is to get up and shower as quickly as I can and lie to Edward about what I've been doing all night. The problem is, Edward can see right through my lies. The alternative is to tell him the truth, but when Edward's angry, he's cruel; he's absolutely merciless. The pain he inflicts is…exquisite. Part of me is paralyzed with fear, the other part of me is drunk with arousal. I don't know what to do. .
Escort Erotic Massage - Visit Frankfurt to Meet Gorgeous Babes That Could Offer You Company
For those searching for the best thrill when on holiday or a business trip, Frankfurt Independent Escort
https://www.topescort.de/frankfurt
can do magic for you. Explore amazing experiences with the Sexiest ladies.
Unlimited Alternatives for The Finest Cheap Escorts In Frankfurt, Quick and Serious
Whenever you feel like coming to Germany, either we are reffering to a business, trip or a vacation, or even a city break, using the Escort Girls Frankfurt service to enjoy some leisure is always a clever option. One may think that accessing an escort to keep company is a complicated and hard thing, but we say it's the the other way. Accessing the Cheap Escort Frankfurt page to see a beautiful lady and share some private moments together is highly easy and reliable. It only takes a few clicks to do that, and the results will be amazing.
Assure you use the genuine Escort Girls Frankfurt prior to making the next step. To come as a help, our platform offers multiple security features so that your own details and your payment details be secure. Also, the women that provide Travel Escorts
https://www.topescort.de/travel-escorts
on our page are carefully picked by a team of professionals. Make sure you use the right platform, with the green badge, for the hottest Escort Service Frankfurt experience.
Quick Selection of Models And The Best Dates
Once you come on the right site, you will love how intuitive and reliable every option of this site is. You will get to choose and arrange a date with your desired Frankfurt Call Girls girl in less than a couple minutes. Just like the whole country and the people of Germany, these babes like to be accurate and on point. Each date with a babe from escort any city Germany will be an astounding one. Either you want a meeting with a native German beauty or a different type of Frankfurt Agency Escorts babe, we will make sure to always provide you the hottest results. The finest dates await you. No matter the plan or the intention, finding the right babe for the right experience will be something highly amazing and easy to do.
Get started by navigating the Escorts Frankfurt for the best hotties. The place is packed with dazzling women, all of them excited to meet you. Some are sluttier than others, while some are passionate and soft. Select the one that attracts you the most and fulfill your secret fantasies along with them. The escort any city Germany platform is classified as one of the best in the whole Germany, so the experience will be the same. No need to seek other platforms or other paged, the Call Girl Frankfurt platform will definitely provide you the best results in terms of hot models to date you. Release your inner wishes and fantasies because these dolls will make sure to dazzle them all for you. Even the craziest sexual fantasies can find their tamer with this Escorts Frankfurt
https://www.topescort.de/frankfurt
platform!
https://www.topescort.de/
https://escortnews.eu/escorts/Germany/Frankfurt.html
https://germany.escortnews.com/escorts/frankfurt
https://www.topescort.com/frankfurt
Escort girls - To choose a reliable escort service in Singapore, one must first complete some background checking
You can choose from a vast variety of escort services in Singapore. You may easily discover a partner for a night on the town, a travel buddy, or a masseuse to give you a sensual massage. Singapore's escorts are well educated, refined ladies who know how to make their clients' nights memorable.On the whole, Singapore is a great place to find escort females close to your location. You can make the most of your stay in Singapore with the right travel companion if you put in a little time and effort into your search.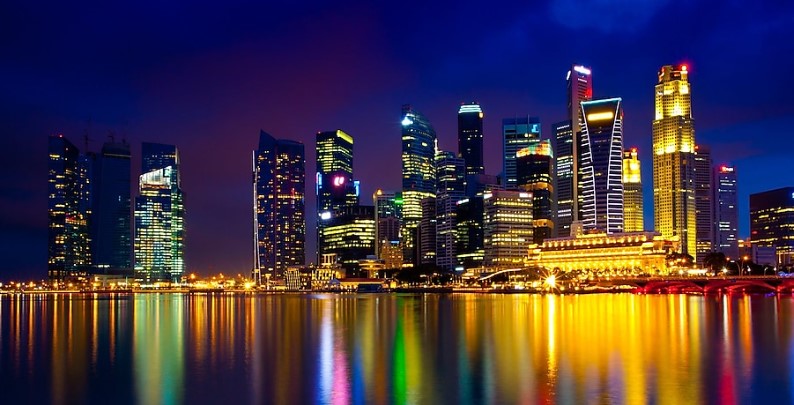 Escort in Singapore
Singapore is a bustling, international city that welcomes travelers from all over the world. Whether you are here for business or pleasure, you might want to think about getting an escort to stay with you. In Singapore, there are many options for escorts, who provide a variety of services to meet your needs.It is crucial to do your homework and choose a reliable agency or independent service when in need of an escort in Singapore. Find service providers with a history of providing excellent care who place a premium on your protection, privacy, and professionalism.
Escort girl in Singapore -
https://europescortguide.com/escorts/Singapore/Singapore.html
Hiring an escort in Singapore also allows you to pick the type of woman you wish to hang out with. You can locate a suitable escort regardless of whether you favor blondes, brunettes, or redheads. Choose an escort that complements your interests and lifestyle to guarantee a fun night.It is crucial to hire a reliable agency or individual escort in Singapore when searching for an escort. Before hiring an escort, do some research by reading reviews written by previous customers and asking for suggestions.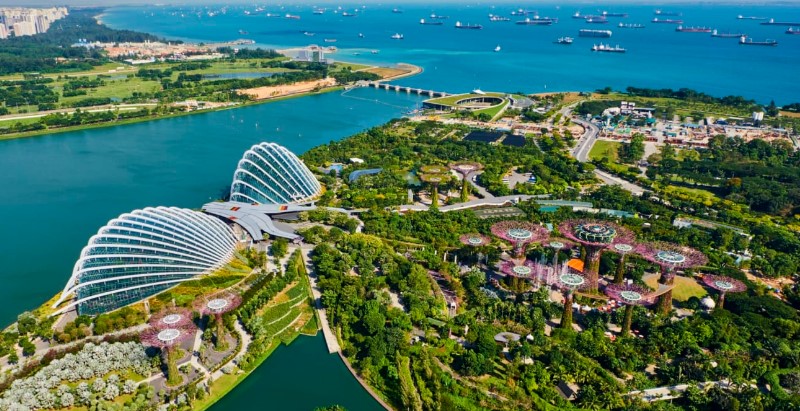 Singapore escort girl -
https://europescortguide.com/escorts/Singapore/Singapore.html
The ease with which you may find an escort female close to your location in Singapore is a major plus. You won't have to go far to meet the lady of your dreams, since the city is home to several reliable escort companies and freelancing escorts. Booking an escort is as simple as doing an internet search and clicking a few buttons.Consider hiring an escort lady close to you in Singapore for an exciting and unique encounter with gorgeous and smart ladies. Both incall and outcall services are offered by these lovely women, and they are prepared to be your most devoted friends.