weight lose
Exhibitionist
2010-07-27
i have always been rather large since my ex partner left me for a younger girl,
i lost all confidence and as many women do i started adding weight,
i hated the way i looked and felt, men would only chat me at the end of the night in bars etc if they couldnt pull anyone else, and they wanted to have a quickie in some alley,
then last june my friend split with her hubby and she come to stay with me she was tall thin and very beautiful all the men always tried chatting her up,
it was about two weeks after she was with me she started going to the gym again, and asked if i would go to, it took me another few weeks to get the courage to go,
when i got there i was suprised how many other women was of a similar size to me and all trying to get thinner and fitter,
it wasa struggle at first but after about 2 months of claire taking me and making sure i stuck to my diet etc i was lossing a lot of weight,
andwhen we went out people started to look my way something that hasnt happened in a long time,
even got chatted up in a pub , iw as starting to feel good about myself,
claire asked me if i fancied a holiday in the sun which i jumped at specially as she was paying,
so she booked to go to menorca,in tweo weeks time,
before we went we went on a shopping trip to get new holiday clothes ,
and as i lost so much weight it was good that i could now try anything on,the holiday come around and we were off to sunny menorca, we arrived about 1pm and went straight to our hotel room, it was fairly small with 2 single beds pushed together,
we unpacked and changed claire put a wrap a round on and her bikini under it,
i put on my white shorts and crop top, with white knickrs no bra, we walked down the town centre and had a drink in a local bar,
we was only there a few minutes and two spanish men aged about 50 come over to chat us up, they ddint s peak much english but claire spoke spanish which left me out a bit,
we had a few drinks with them and then they asked us if we fancied going to another bar they said it is more for locals than tourist,
we decided to try it and they took us tghere, it was in a small back street, it was small dark place and as we walked in could see there wwere four men sitting near the bar and one standing behind it,
we sat at a table in the middle of the place and the men got us some drinks,
it was nice a nd cool being out the sun and soon all the men were sitting with us, and the drinks kept coming,
it was now about 7pm and we were both feeling a bit tipsy when a few more men come in and they to pulled up chairs and stools and sat with us,then the barman put on some music nice and soft and slow, ad one of the older men about 60ish asked claire to dance which she agreed, and she got up and they moved to the side of us all and started to dance very slowly as she ddint look to steady on her feet from all the drink,
then one asked me to dance in broken english but i did understand him and i to got up,
and we were dancing themusic kept changing but still slow dance music, and the men kept swapping so they could all dance with us,
the as the two men who took us ther danced with us they both spun as around so me and claire faced each other and theys tood behind us there arms around our waist,we slowly girated to the music as all the othe rmen watched, and as i looked at claire i could see the man she was dancing with moving his hands up and dwon her sides, soon my man was doing the same,claire moved her arms up waving her hands in the air as the man caresed her sides,
so i too followed her dong the same,the man caressing claire breast as she danced she ddintseem to mind and just carried on as he did it , the man i was with soon followedd his hands gently rubbing over mine , i looked around and all the men were smilling claire had her eyes shut as her man had now undid her wrap and it fell to the floor, she was just in her bikini, as he rubbed her breast again,
his hands dropped down her waist and as he rubbed over her body his fingers were going just inside her waist band
then i fet a hand pulling at my top and soon it was under it on my breast rubbing and squeecing them, icould feel th mans cock stiffen as he rubbed my body,
i looked around at all the men watching and smiling
and see claire smile at me as the man moved his hand inside her bikini bottoms
i could see thru her thin materail his hands and fingers rubbing her pussy, and as i looked own i had noticed the man i was with had pulled my top down so my breast was completely exposed,
he was lightly pinching my nipplesand twisting them as we moved to the music then he lowered his hand down and was trying to undo my shorts, son they were undone and falling down, i knew my knickers were see thru and that my trimmed pubes would show thru; i stepped out of my shorts and one of the other men picked them up and put them on the bar, the man then pulled my top up over my head and arms, and threw it to the men ,
i looked over to claire and her top was off and the man was undoing her strings on her bottoms it fell down and she was naked his hands all over her, then my knickers were being pulled down and soon i too was naked,
as we danced the otehr men moved closer and soon we had hands from everywhere caressing us both, we were led b to a some tables in the corner of the bar and both i and claire were laid on our backs as the men got there cocks out, i reach out and grabbed one and started to rub it up and dwon as i felt someone licking my pussy and sucking and biting my nipple, then i had a cok pushed to my mouth and i opened it licking and sucking as it was pushed in,
i was cumming as a guy pushed his cock into me i couldnt see who it was as my head was bent over the table as i was mouth fucked,, soon i could feel the man tremble as i sucked him harder and knew he was about to cum he pushed harder as he shot his load down my throat gagging me, then the man in me cum his hotspunk filling my wet pussy, another man pushed his cock intomy face for me to suck and thenm another was in my hole, i was cumming over and over my juices pouring out looking like hot spunk, as they fucked me,then they both cum one in my mouth again othe one in my pusy puled out and shot all over my body face and tits he seemed to cum for ages as he wanked the last drops out and wiped his cock onmy nipple as i sat up claire to was covered in cum,
she walked over to me to compare and we both stood up so the men could see what they had done to us,
then with out warningclaire bent down and licked some of the cum of my breast shelooked up and smiled as she did it again poking her tongue oout to show me the cum on it she put a hand behind my head and pulled me towards her and kissed me full on the mouth forcing the cum into it i kissed back and started to rub the cum on her into her skin ,her hands started caressingme and i felt it on my pussy her fingers parting my wet lips as they entered me, we both finger fucked each otehr until both of us cum and then we sat dwon for a rest the guys got us some more drinks as we sat naked in the bar, we picked up our clothes and claire just put the wrap on again, and i just put on shorts and top , we left our undies for the barmen , to put on display,
whe n we got back to the hotel room we both showered each other,
and went to bed cuddling up, ready for more adventures tomorrow,,,,,,,
Barcelona escort girls - An excellent aspect of Barcelona's escort females is their professionalism and discretion
It's crucial to remember that Barcelona's escort sector is heavily regulated, with strong rules in place to safeguard the safety and wellbeing of both clients and providers. In order to guarantee they are free of any sexually transmitted illnesses, all escort females must be older than 18 and undergo routine health exams. They must also follow the law, and they must not engage in any unlawful activity.It's worth noting that Barcelona has very stringent regulations governing the escort sector, with the goal of ensuring the health and safety of both customers and workers. All escort females must be at least 18 years old, and they all have to have regular checkups to make sure they don't have any STDs. Furthermore, they must always behave lawfully; any criminal behaviour is expressly forbidden.
Escort girls
Companionship is only one of the many services that escort ladies in Barcelona are able to give for their clients. A good number of these females are also proficient in the art of massage, and they are able to deliver an experience that is both calming and invigorating to their customers. They are also able to give a broad variety of other services, such as dancing, roleplaying, and even more personal activities.Opium is yet another well-liked nightclub, and it can be found right on the seashore. This nightclub has an air of sophistication and is well-known for the VIP tables and bottle service it provides. The club welcomes DJs from all over the world and has an incredible atmosphere because to the fact that it is frequented by both locals and visitors.
Barcelona -
https://europescortguide.com/escorts/Spain/Barcelona.html
Escort females in Barcelona come in a broad variety and may accommodate various tastes. There are females of all ages, body kinds, and ethnicities. While some escort females focus on giving customers a girlfriend experience, others are daring and provide services like BDSM and fetish play. Whatever your inclination, Barcelona has escort girls that can satisfy your needs.To summarise, if you are travelling to Barcelona and are seeking for the ideal travel companion, your search might end here with the escort females found in this city. They are stunning, brilliant, and sophisticated, and they will be able to give you an experience that you will never forget and will treasure for the rest of your life. So why should one wait? Begin your exploration of everything that this beautiful city has to offer as soon as possible by making a reservation for an escort girl in Barcelona right away.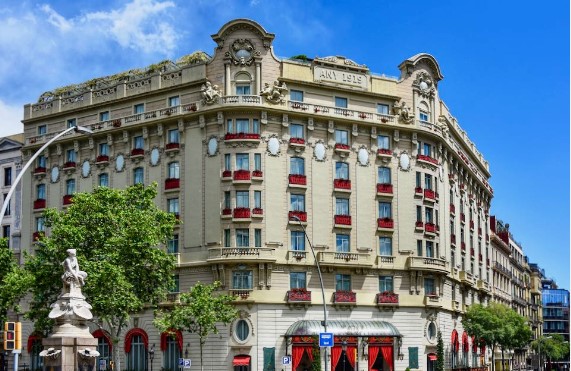 Barcelona escort girl -
https://escorts-forum.com/escorts-from/barcelona/
The escorts in Barcelona are also known for their high level of professionalism and dependability. They are able to give you with a level of service that cannot be equaled by any of the other suppliers, and they are able to guarantee that you will have an encounter that is both safe and delightful. When it comes to selecting an escort service, they are able to offer you the necessary degree of comfort and safety since they have the necessary qualifications.Visit Moog if you're seeking for an encounter with a smaller audience and a more personal feel. This club, which can only accommodate a maximum of 200 patrons, can be found in the Gothic Quarter of the city. The nightclub is well-known for its excellent atmosphere as well as its underground techno and electronic music.