/

Group

/

Freaky Honeymoon
Freaky Honeymoon
Group
2007-02-17
 Freaky Honeymoon - Chapter 1
 Marsha could not believe what happened last night! Meeting the Landers has resulted in a night that she could not have ever imagined. Emily and Charles were a couple in their forties. She was plump and buxom with short dark curly hair, while he was tall, slim and bald. One thing led to another and after a few drinks she and Andrew found themselves in the Landers' suite. Another drink and the next thing she knew she was giggling and helping Emily bind her naked husband's wrists and ankles to the corners of the large bed, while Charles undressed. Emily was delighted at the size of his cock, and Marsha couldn't help boasting about her new husband's stamina and recuperative powers.
 "We've done it three times so far today, and yesterday Andrew did me five times, and that doesn't  count the other time that he came in my mouth. "
 Emily was properly impressed. "The best Charles has done this week is to give it to me three times one day, and I had to spend a considerable amount of time sucking to keep him interested in this old body. "
 The game the four would be playing was called "victim" and for starters that would be Andrew who had drawn the lowest card. The object of the game was to sexually exhaust the victim in a manner that would not be harmful.
 As Emily described it, "We want Andrew to think that if he cums one more time he will surely have a heart attack, then make him cum at eat twice more. We also want Andrew to totally lose all his sexual inhibitions. Before tonight is over he will suck my husband's cock and either swallow the cum or serve it to myself or Marsha. "
 Andrew grimaced at this remark, but Marsha was secretly thrilled at the prospect of watching her handsome husband greedily sucking on Charles. "Do you need assistance in disrobing?" asked Emily, a gentle hint for Marsha to commit to the game.
αθηνα transexual
The two women quickly proceeded to strip off down to their underwear.
 "This should be sufficiently stimulating for round one," observed Emily, now wearing only  matching bikinis and bra and a contrasting garter belt that was more functional than erotic. Her large melons strained the half-cup bra revealing most of her breasts plus the outline of the fat nipples that poked out through the flimsy material. Andrew's cock began to harden as he stared at her voluptuous body. "How charming!" gushed Emily.
 It was a truly amazing night. Andrew came once before the ladies needed to remove their underwear. The youthful groom reacted strongly to the expert bout of sucking, kissing and licking that his long, stiff member received from his charming teasers. Emily took the lead, instructing his bride in some of the tricks she had learned. Charles screwed Marsha while she kissed Andrew and Emily sucked him off.
 Andrew sucked the cum from his wife's cunt as she lapped away on Emily's shaved pussy. Marsha and Emily teamed up to make Andrew cum for a second time, their mouths working on his throbbing cock until it spilled another load into Emily's mouth. She in turn kissed her husband and he swallowed the cum she transferred to his mouth.
 Emily and Marsha did a sixty-nine while Charles jerked Andrew off until he was hard enough for Emily to mount and ride to still another ejaculation, his third.
Athens Escort Greece Athens Escort,Athens Escort Greece,Athens Escort Service Only Real high class escort service in Athens,Independent escort in Athens and entire Greece Ellada Escorts Escort Elite Athens,Ladies Tours,Hellas Escort Girls in Athens,City T
Marsha licked Andrew's nipples and groin as Emily pumped his hardening cock in her tight fist.
 At Emily's direction, the young wife settled her bottom onto Andrew's face and quickly felt his tongue begin to worm its way into her tight asshole. As she thrilled to what her husband  was doing, Marsha watched with growing lust as Emily varied the speed, angle and length of the strokes she gave him. "This time I want him to fuck your asshole," she said as her arm tirelessly pumped away.
 It seemed like Andrew's cock was in her virgin asshole for hours; in fact Emiy said it was more like fifteen minutes,an impressive length of time for both of them. Twice Emily had pulled his cock from Marsha's asshole, once to jack it to full hardness, the other to suck, then jack it again. Charles has fondled her small breasts and trailed wet kisses across her stomach and the insides of her thighs. Marsha was amazed at how her tight asshole adjusted to her husband's pistoning prick.
 When he fnally came,shooting an impressive load onto her belly and pubic hair, she was almost disappointed. Emily attacked his cum with gusto and sucked up every trace, feeding it slowly into Marsha's mouth and grinning broadly as the young bride swallowed the salty offering with relish.
 Reviving Andrew for another round was accomplished with some difficulty, but finally he was mindlessly thrusting between Emily's oiled breasts while Marsha licked the head when it popped up. Emily then squatted over him and rubbed the head of his cock up and down her fat lipped, shaved slot. Meanwhile Marsha was running a small but powerful vibrator up and down her husband's throbbing, twitching cock and circling his balls whenever the opportunity presented itself.
 Once more Charles took Marsha, screwing her in a number of positions while her husband watched and Emily methodically jacked him off. When Charles came, it was Emily who sucked the cum from Marsha's cunt.
escortforum greece
  Charles occupied himself by resuming the stimulation of Andrew's now enlarged prostate gland.
 Once more Marsha was positioned so that her husband could penetrate her bottom. Emily very carefully fed his stiff dick up Marsha's bunghole, and then moved back to watch him start to fuck his young bride's rectum. Marsha accommodated his hard cock quickly and he settled into a rhythm consisting of a series of deep thrusts followed by a short burst of rapid short ones.
 Marsha watched Emily begin to suck off her husband. After a few minutes she pulled Andrew's shaft from his wife's asshole and gave it a good sucking to restore its full hadness. Once more she threaded his prick into his wife, who then picked up where she had left off. Soon thanks to Emily's proficient oral skills, Charles was completely hard and now he positioned himself close to Andrew's head, his hard cock inches from the young husband's mouth. Andrew ignored him initially, then leaned closer and opened his mouth to accept the bald man's prick.
 For the next ten minutes the quartet kept their positions, Andrew was swallowing as much of Charles' cock as he could, while also thrusting in and out of his wife's tight, hot asshole. Emily was settled between Andrew's spread thighs, licking and kissing his swollen balls as Marsha made her husband's willy disappear and reappear with regularity.
 Finally the women changed places. Now Emily straddled the young groom in the reverse cowgirl position and her dripping cunt swallowed every inch of his stiff shaft, which was once more as hard as steel thanks to the vigorous hand job she had provided before mounting him.
Marsha was running her tongue around her husband's tight balls, then moving up to work on Emily's shaved pussy,circling the fat lips of her twat before once more moving down to Andrew's balls. All the while Andrew was sucking Charles with enthusiasm, fulfilling Emily's prediction.
Social Escort Service in Kuala Lumpur with young, beautiful, discreet and understanding escorts who are eager to please you.
For the next few minutes, Marsha  licked and sucked, Emily groaned and bounced her plump body up and down on Andrew's flat stomach, and he in turn sucked Charles and pumped Emily.
 The area around the big bed reeked of sweat, cum and pussy juice. The sound of bare skin slapping against bare skin punctuated by moans and groans were the only sounds being generated by the foursome as they fucked and sucked like lust crazed animals. Charles came first, filling the young groom's mouth with a load of watery cum, this being the third time he'd come tonight. Emily insisted that she get her husband's cum from Andrew. While the transfer was being made, Marsha took over and jerked off her husband with quick,short strokes, determined to make him spurt once more to demonstrate his potency and manliness. The older couple left the bed and sat nearby, playing with each other's private parts and observing her efforts.
 After a few minutes Emily said, "Need a hand?" The play on words made everyone except  Andrew laugh. He was too busy willing himself to cum. Emily's practiced hand and Marsha's enthusiastic mouth soon had the young groom on the verge of releasing the contents of his churning testicles.
 Emily tormented him no end, bringing him to the edge with her skilled hand and then releasing his twitching cock to flop and twitch helplessly, unable to get over that last obstacle. Again and again the plump brunette stroked Andrew to the brink,only to leave him hanging. Marsha got into the game by giving her helpless husband an incredible blowjob, nice and sloppy with plenty of  slobbering, smooching and teeth play, leaving her imprints up and down his bloated cock. Over and over she let his rock hard tuning fork of a prick slip from her mouth as soon as she sensed he was ready to erupt like a volcano.
 The teasing torture of his manhood grew more intense.
A BLOG FOR THE VISITING GREECE ESCORTS AND NOT ONLY. FIND ALL LOCAL ESCORTS OF GREECE.
Now Emily would slowly squeeze Andrew's swollen scrotum as his wife brought him closer and closer to cumming. However the pressure and pain always won out, leaving him sobbing in frustration. "Oh that's music to my ears. " she gushed. At last the women took pity on him and settled down on either side of his thick length of cock, passing it back and forth from one mouth to the other until with a long drawn-out moan he began to spurt in Emily's mouth. When he finished his ejaculation, the plump brunette spilled his cum into Marsha's mouth and she in turn fed it to Andrew, who by now had no pride left and made no effort to resist.
   ( To be continued - jethro jodhpur )
.
www.mykonosescort.com
has a huge list of babes and escort services in Mykonos!
Mykonos call girls will cheer you up!
Here you can get all information about call girls in Mykonos. Our online service shares data of a lot of Mykonos girls who are glad to provide you with escort services. Absolutely verified profiles of real bimbos will not leave you unsatisfied. A lot of elegant and mesmerizing flirts can turn on anyone. Just take a look at their HQ pictures and read about their preferences. You are a gentleman and you deserve to spend time with the hottest girls. They will fulfill your fetishes and make all dreams come true. It's very comfortable when you can find out eyes color, and languages of each model. It means you will know exactly what kind of ladyloves is waiting for you and save yourself from unpleasant surprises.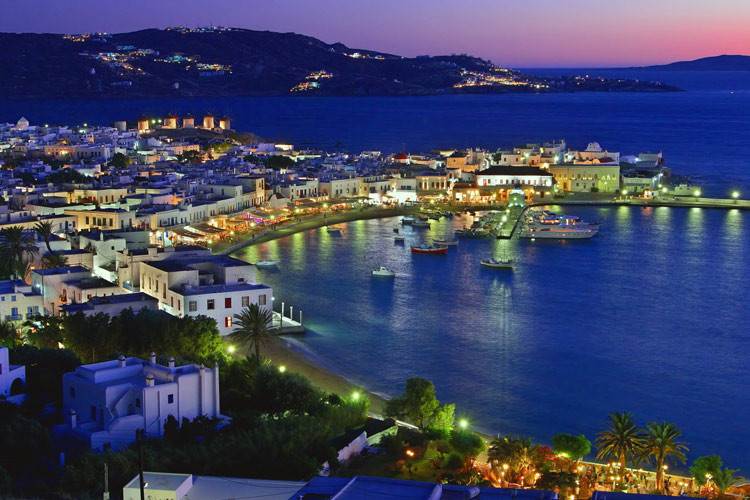 Some of the hotties on our online service are not amateurs but work as porn actresses. You may be sure about their talents. Unmatched ladyloves will demonstrate you all their skills in bed. If you wish to have fun with your spouse, look for escort girls who work with couples, too. These lookers know how to bring diversity to your sexual life. You can
watch
the long list of sirens and choose one right now.
The top escort girls of Mykonos want to serve you!
Coming to this exceptional Greek place, do not forget to become a client of our escort agency! Do you know that Mykonos's nickname is "The Island of the Winds"? Tourism is a major industry and Mykonos is known for its insane nightlife and has many establishments catering to the LGBT community. Here you can meet a lesbian lassie of your dreams and have the most amazing time in your life. It's a wonderful idea to take a boat tour with admirable dolls. After that, you can visit Fokos Beach, and Little Venice. The best ending of such a trip will be an amazing night with modest call girl.Our best escort service in Mykonos provides the list of the most beautiful teen colleens and experienced dames who are ready to date you and satisfy all your wishes. Pick one to have an unforgettable time! Call girls of Mykonos will make you happy. All these ditzy misses were born for love and joy. They are ready to share a bed with you. There is nothing that can stop you. This is the top-class online service and it shows the most beautiful lassies in Greece. Do not lose your lucky chance to become a customer of
hookers in mykonos
now.