Puffies
Lesbian
2007-06-09
Tara looked in the mirror and admired her slim tan body. 5'7" tall, 115 lbs. , blonde hair, blue eyes, and not a blemish to be found! What was drawing here stare, however, was her chest. No, it wasn't big by any means, a 34b cup to be exact, nor was it her stunningly beautiful pink nipples. It was really her areolas, which were larger and puffier than any she had ever seen! They were much too large for breasts of her size, but that only seemed to make them look even sexier! It seemed to Tara that a lot of her sexuality was wrapped up in her areolas and nipples, and as they were in a constant state of sexual excitement, it wasn't unusual for Tara to have her tits sucked at least two or three times a day, and since she didn't want to get the reputation of being a slut, she usually had her trusted girl friends take care of her nursing requirements! Tara glanced at the clock on her night stand and frowned. "Kimber should be here by now," she thought, "it's almost seven fifteen, and that doesn't leave much time to get ready for school!" Just then the bedroom door flew open and an apologetic Kimber bounced into the room. "Sorry I'm late," she gushed, "I had to drop my brother off at the sitter!" "Well hurry up," urged Tara, "we don't have much time!" "Okay, okay, give me a break, will ya," Kimber snapped, "I didn't do it on purpose!!!" Tara realized that arguing would get her nowhere, so instead she walked over to Kim and lifted her chest to her school mate. "My my," Kimber cooed, "our two little darlings look like they need some attention!" An instant later, one of Tara's hot nipples was safely in the hungry mouth of the eighteen year old suckstress. "She may be a hoot," Tara thought, "but she's one of the best tit suckers she had ever had!" Deftly moving from one nipple to the other, Kim expertly sucked and licked the oversized nipples, finally bringing Tara to a nice easy orgasm. "I wish you could show me how to do that," offered Kimber! "And what would that be," questioned Tara? "Oh, you know what I mean," laughed Kimber, "being able to cum without touching your clit!!!" "That, my dear," retorted Tara, "is not something you can teach!" "Come on," replied Kimber, "let's get to school!"The first three periods went quickly enough, with nothing unusual happening, so Tara was glad that her next period would offer a little diversity to an other wise dull day. Gym wasn't usually a class a senior girl elected to take, as it wasn't a senior requirement, but for Tara it offered a perfect opportunity to get her tits sucked! During the first week of gym class, Tara had sized up everyone in her group, and decided that Mona, a cute little red head would do nicely as her fourth period tit sucker.
Although she sometimes got a suck job during lunch, since she usually was still satisfied from gym, Tara usually just ate her lunch and gossiped with Kimber about the usual girl stuff.
Escort agency representing highly selective ladies in Greece.
It wasn't until the end of sixth period that Tara began thinking about getting her tits licked. She was lucky in two ways, because seventh period was study hall, and she could get a pass and get out if she needed to and the other good thing was that she had some where to go, and that would be Miss Linder's room! She was a fiftyish literature teacher who had never married, and whom Tara sensed right away was probably a lesbian. You might call Miss Linder a handsome woman, attractive in a harsh sort of way, built sturdy, with strong legs and a huge chest. Her hair was always pulled back in a bun, and she wore heavy black rimmed reading glasses, in other words, your typical Norman Rockwell English teacher! At exactly five minutes past three Tara entered Miss Linder's room and locked the door. The teacher was sitting at her desk grading papers and didn't even look up when Tara moved over next to her desk, and while continuing to grade her papers, she asked in a stern voice, "Is my little one in great need today?" "Yes ma'am," came Tara's soft reply, "I need it badly!" Finally looking up, Miss Linder leaned back and said, "Expose yourself to me child, show me your lovely young body!" In this case, if Tara wanted her tits sucked, she would have to remove all of her clothing as Miss Linder loved seeing the young girl naked, and always spent some of her time sucking Tara's ripe vagina. Tara had to admit that even though she loved getting her nipples sucked, Miss Linder was an excellent cunt lapper and always made her have incredibly hard orgasms! Also, this was not a one way proposition, as Tara had to return the favor by sucking on Miss Linder's big hairy bush, but this didn't really bother Tara either as she new that she was probably bi anyway, so what was the harm!
Tara sat down on the desk in front of Miss Linder, spreading her legs, while showing off her body just like the older woman liked her to.
Since time was of the essence, Tara hopped off the desk and quickly put on her clothes as she didn't want to be totally naked any longer than was necessary, just in case someone would happen by and want in. When she was all ready, Miss Linder had taken her place on the desk, with her legs spread wide, and her panties off while Tara sat down in the chair and scooted up so that she could easily reach the teacher's vagina with her mouth.
escort in thessaloniki greece
Miss Linder was breathing hard, obviously turned on by the tonguing she had just given Tara, so teasing her by just kissing the inside of her thighs, Tara waited until Miss Linder forcefully grabbed her by the hair and pulled her mouth to her vagina, causing Tara to chuckle, and then bury her tongue deep into the hairy honey pot! Once Tara asked Miss Linder why she kept her bush so furry, and she said that she had a friend who liked it that way. It didn't really bother Tara one way or the other, but she had to admit that Miss Linder had the hairiest pussy she had ever seen, but just like all woman, however, Miss Linder had a very sensitive clit that didn't take much licking to bring her to orgasm, especially since she had just spent the last ten minutes with her mouth on Tara's vagina! Now it was Tara's turn to get her face covered with pussy juice and the old woman seemed to have an inexhaustible supply of the sweet liquid, and every day she tried to drown Tara in it! Tara really had to get back to study hall, so she bored in on the "little man in the boat", and brought Miss Linder to a shuddering climax! It was the same every time they finished, Miss Linder sitting back down in her chair and acting as if nothing had happened, while Tara thanked her for her help and left the room and went back to study hall.
On her way through the halls, Tara's thoughts turned to her large nipples as her boobs bounced when she walked, and by the time she reached the study hall she was already planning on how she would get them sucked later that night. She knew she was addicted, but if you had to be addicted to something, well, it couldn't be any better than this!!!
THE ENDSee more great stories in the forum or our new story site www. bluestories. com.
Welcome to prague escort website
prague escort
site connects everything that is about
escortforum
. Here you can find not girls only but boysand trans, too. Here you can read the information about each model, her reviews, and comments by other users.
Passionate dates with top escort models of Malta on
https://escortnews.eu/escorts/Malta
!
Radiant escort girls from the best agencies in Malta!
Malta is a Southern European island country where you can find many thrilled escort girls. This island is a popular tourist destination with a warm climate, numerous recreational areas, and historical monuments. You will be happy to be accompanied by a glamorous damsel while visiting War HQ Tunnel, and St. John's Co-Cathedral. Our online service of escort girls in Malta deserves your attention. When people are looking for hot girls that can cheer them up and serve to the full, they use our website. Check the long list of the most impressive escort models in this town and pick one. One of them can satisfy you today. Does it sound fantastic? Everything is real.
Malta escorts
will show you the real pleasure! Skinny jilts with breathtaking body forms and perfect faces are ready for entertainment. Check their profiles to choose the most appropriate one. Age, weight, and contact information are all you need. You'l be glad to meet one of them or all of them one by one. These babes are not far away from you. Inform us that you are interested in a date. When your hurt tells that you need to meet one of these phenomenal misses, you should listen to it.
malta escorta
gives you a chance to change your life and meet hotties that cannot be forgotten.
The high-class escort services in Malta on one online service
Malta escort agencies give you all information about talented babes. These information is very useful when a user is searching for such crazy entertainment like BDSM, foot fetish or some other fetishes. Fulfill all your dreams thanks to
Malta escort agencies
. It is very difficult to choose an appropriate sex partner in real life but this site gives you amazing opportunity. Winning, smart, and wild sweeties can't wait to see you and have amazing time together. If you want to get served by two escort models at once, our agency will find two bombshells who work in a team. New lookers and new tours appear on the website every day. Smoking-hot cuties are ready to date you and give all necessary pleasures. Gentlemen use escort services very less. Most of them consider that it is too much for them. This isn't true. If you want to see superior bimbos close to you, this wish should become true. Most of all escort models of Malta do their job perfectly. You should experience it if you come to this amazing country. All necessary data is
website
extraball in sex
https://escortnews.eu/escorts/Canada/Montreal.html
- escorte montreal
trans escort
https://www.topescort.com/atyrau
- atyrau escorts
shemale escort montenegro
ebony escort montreal
Escort girls
Escort girls -
escort girls
Escort Albania
Gdansk Call Girls - Full Satisfaction of Your Kinkiest Dreams
Utilize the unbelievable opportunity to discover the marvellous, breathtaking and absolutely unforgettable joys of sex together with alluring sluts from Callgirls Gdansk.
Exciting Info and Background of Independent Escort Gdansk
Gdansk is a city in Poland a fairly not big population. The major attractions in this small and attractive city include main square, accompanied by graceful townhouses and modern-design fountains, alongside with the Gothic style buildings and monuments. Moreover, once you enter Vip Escorts Gdansk, do not forget to visit its parks and local architecture as well as beautiful nature. No doubt, Gdansk is surely attractive and interesting Polish city to visit. However, your experience will be incomplete, unless you pay a visit to Escort Gdansk.
List of Services Suggested at Escort Call Girl Gdansk
Although Gdansk itself may seem like an innocent place, however you will discover an absolutely different situation, once you enter Gdansk Independent Escorts
https://www.topescort.com/gdansk
. My word, this place is soaked with lust and can offer diversified ways for absolutely any man to implement his kinkiest dreams and dirtiest plans. Fortunately, we have beautiful ladies from all over the globe to aid in turning all that lechery in reality. You are welcome to come and check out their resumes in order to select the nastiest and most dirty-minded hottie just for you. Long experience and many years of successful performance in escort market have enabled Escort Girls Gdansk with confidence in ability to meet clients' preferences. Hence, go ahead and enjoy incredible handjobs, arousing oral sex, unforgettable classic escort, non-stop anal sessions, wild gang-bang action, BDSM and many more. Feel free to pick the most appropriate payment method and do not worry about your privacy or security, because our team of professionals has done its best in order to provide ultimate security and utmost comfort to each and every customer of Escorts In Gdansk. Hence, don't be shy to show off the nasty side of yourself and enjoy that long-awaited and totally unforgettable sexual satisfaction together with lustful ladies from Escort Poland
https://escortnews.eu/escorts/Poland
.
Shemales escorts in Malta - Ladyboy sex sextorts in Malta are another source of interesting insights on local life.
The island nation of Malta in the Mediterranean is well-known for its beauty, cultural significance, and exciting nightlife. One of Malta's numerous draws is its growing transgender escort sector, which comprises escort shemales, transsexual escorts, and ladyboy escorts.
Professional and discrete, escort shemales in Malta provide company to those in search of adventure. Most escorts have advanced degrees and are fluent in many languages; they may be intellectual conversationalists as well as sensual partners. There is a wide range of ages, ethnicities, personalities, and physical qualities among the escort shemales in Malta. Because of this selection, customers may pick an escort that is a good fit for them.

Individuals who have had medical treatments to transition from male to female are known as transsexual escorts in Malta, or TS escorts. These people are very desired as friends since their feminine beauty is on par with that of cisgender women. Elegant, sophisticated, and charming, escorts from Malta are highly sought for. They are well-versed in social etiquette, making them ideal companions for public outings, such as dinners, parties, or events.
Escort ladyboys in Malta are another category within the transgender escort industry. The term 'ladyboy' is commonly used in Southeast Asia to refer to transgender women, and it has gained popularity worldwide. In Malta, ladyboys that offer escorting services have gained a reputation for their exotic beauty and lively personality. Because of their friendly nature and willingness to try new things, they make great travel companions.
The escort industry in Malta is regulated and safe, with strict laws and regulations in place to protect both escorts and clients. This ensures that individuals can enjoy their experiences without fear of legal repercussions or safety concerns. Additionally, the transgender escort industry in Malta is inclusive and respectful, promoting a positive image of the transgender community.
To sum up, people in need of friendship will find something very special and exciting with Malta TS escorts, escort ladyboys, or escort shemales. These individuals are professional, diverse, and respectful, ensuring a memorable experience for their clients. Whether one is seeking emotional companionship, physical intimacy, or just a fun night out, the transgender escort industry in Malta has something to offer.
Escort shemale Malta
TS Escort Malta
Escort trans Malta
http://worldwildescort.com
Escort Ivory Coast - The Ivory Coast's escort females are a fusion of several ethnic groups, each of which adds to a certain aesthetic that distinguishes them
Ivory Coast is a country in central Africa that is known for its colorful culture, beautiful scenery, and a little-known hidden gem: the seductiveness of its escort females. In addition to being the pinnacle of African beauty, these alluring ladies exemplify the sensuality and allure that make the Ivory Coast a special vacation spot for travelers seeking a mix of adventure, leisure, and friendship.
The Ivory Coast's escort females are a fusion of several ethnic groups, each of which adds to a certain aesthetic that distinguishes them. They are the ideal friends for every event because of their alluring looks and fascinating dispositions. The exotic beauty that is associated with Africa is seen in their bright complexion, expressive eyes, and remarkable features. They are attractive on a deeper level than meets the eye because to their education, culture, and intrinsic sense of style and refinement.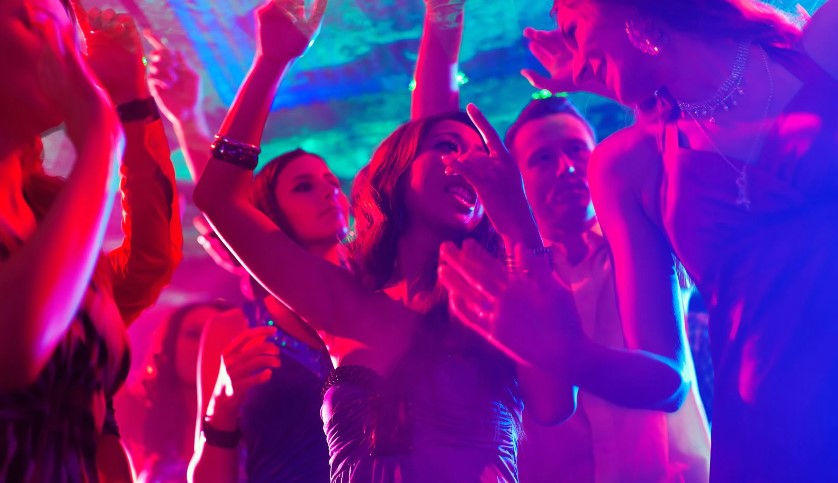 Escort Ivory Coast
These escort females are unrivaled in terms of sensuality. Every interaction with them is unforgettable because they are skilled in the art of seduction. They make the ideal partners for people trying to discover their sexuality in a non-judgmental and comfortable setting because of their open-mindedness and comprehension of human wants. An encounter that is both rewarding and interesting is ensured by their capacity to tune into their clients' requirements and preferences.
Ivory Coast Escorts
Indulging in the rich culture and marveling at the stunning scenery are only two aspects of Ivory Coast tourism. Additionally, it presents a chance to engage in a sexual escapade with the escort females. It's difficult to find another group of ladies that can provide the same special combination of closeness and camaraderie as these ones. Their services may make your stay an exceptional experience, whether you're traveling for business or pleasure.
Although the escort business is sometimes mired in controversy, the Ivory Coast's escort females conduct themselves with respect and caution. They value confidentiality and make sure that the identity and dealings of their clients are kept private. They are a well-liked option among travelers looking for company and closeness throughout their trip because to their dedication to professionalism and privacy.
The escort ladies of the Ivory Coast provide a distinctive fusion of beauty, sensuality, and friendship that makes them a crucial component of the tourism experience. They are a popular option for travelers looking to explore their sexuality while having a great time in the Ivory Coast because of their capacity to offer their customers a rewarding and thrilling encounter and their dedication to professionalism and privacy.
https://escortsakarya.org/
Escorts Birgu -
https://escorthub.org/escorts-from/birgu/
Escort Senegal -
https://escorthub.org/escorts-from/senegal/
Tabarja Escort
Escorts Quezon City -
https://escorthub.org/escorts-from/quezon-city/
Escorts Rome -
https://escorthub.org/escorts-from/rome/
https://moscowescorts.biz