/

Lesbian

/

Teri loves her whore Janey
Teri loves her whore Janey
Lesbian
2012-05-27
I have had the hots for this sexy bitch for the longest time now. In the last couple of months we have flirted with one another but never had the chance to act upon anything. I was planning a trip to Florida and asked Janey to joined me for the weekend. I knew she would have to sneak away from her friends so I wasn't sure how my fantasy with having Janey to myself at the condo was going to turn out.
The day before I got there, Janey called me to tell me she would be there. Preparing myself for Janey was nerve whacking. I kept trying to calm down by either soaking in the hot tub or taking myself shopping but the closer the time came for her to show up, I was a nervous wreck. I still wasn't sure if she was going to show up at all.
Around 7pm or so, I decided to take a shower and try to relax. Like that was going to happen. Let me describe Janey to you. She is 29 years old, 5' 4" tall, just past the shoulders brunette hair, 34C breasts, an ass to die for, and very hot pussy. Needless to say, Janey is one hot woman.
As I was standing under the shower running my soapy hands between my legs, I was thinking back to the first encounter I had with Janey over 4 months ago. The first time I showed her I was interested. Then how it progressed and now I was wondering how far we/she would go.
Directory and guide of escorts in Greece and Europe.
After giving myself a quick release, I got out of the shower and was sitting on the bed w/ just a short bathrobe on with nothing underneath.
My mind was drifting, thinking about her hot body when she knocked at the door. When I opened the door, she was standing there in a pair of shorts that clearly showed her pussy straining to be released, along with her ass being nicely showcased. She was also wearing a shoestring halter that were hugging her 34C breasts nice and firm. Just looking at her made my legs go weak and my pussy was soaked. That image still causes my pussy to tingle.
She was looking gorgeous and I was getting hot and horny very quickly. I told her to look around the condo while I got dressed. After looking around, We were sitting on my bed talking but I was spending more time looking at her smooth legs than talking. At one point, my towel fell on the floor. She leaned down to pick it up and when she did, her body brushed mine so close I could feel her warmth.
I wondered if she did it on purpose so I could smell her because she smelt fantastic. Her fragrance was so fresh and clean, her shampoo or body wash was a light peach scent. I kept thinking, was she as juicy as the fruit? It was all I could do to resist finding out right then.
Then I don't know what happen but I blurted out, "I don't know if I can wait that long," I said it as if I was deep in thought and I was.
Welcome To Greece Escort Service
I knew I caught her off guard and not sure of what to say, she finally said, "maybe you won't have to" with a gleam in her eye. Her smile was innocent girl-next-door, but her eyes told me I could be in for the fuck of my life.
"I promise I will make it worth your while," Janey said, reaching out and running her hand along my bare leg. I leaned forward until our lips were almost touching. Our first kiss was the most sensuous I have ever had in a long time. Her lips were so soft and inviting, I never wanted to stop; her taste was heavenly. We explored each other's mouths until our breathing started to get out of control. I pulled away and looked deep into her eyes.
I told her, "As much as I'd love for this to continue, I want you to be sure". My pussy was on fire and I wanted so much to go on but I would wait if need be. After a brief moment, I moaned as she leaned in, kissing me hard. Her tongue was everywhere in my mouth. After letting her in to my awaiting mouth and receiving a deep and lingering french kiss, my headed was dizzy and I was soaked with sweat and needed another shower. I knew I needed to calm down and get myself back in control so I told her I was just about to take a shower and for her to unpack and make herself comfortable. I could see she was dissapointed I backed off but I needed to get my head back together before I could continue.
Welcome to on Athens Greece Escorts This website is not an escort agency. It is a directory for escorts in Greece. This directory for escorts in Greece, is an advertising platform. If you are an independent escort in Greece or an escort agency in Greece,
That didn't last long because when I walked out of the bathroom after my shower, there was Janey lying on my bed, naked but for a pair of thong panties. Her eyes were closed and her knees were up and spread. One hand was down the front of her panties rubbing tiny, quick circles around her clit while she pinched her pink nipple with the other.
"My aren't we horny tonight," I said, towel-drying my hair. Even from across the room, I smelled her arousal-that sweet aroma that made my pulse quicken. Moisture glistened off her fingers.
Janey opened her eyes, looking at me through the fog of an approaching orgasm. Her gaze went from my face to my breasts, quickly falling on my tiny patch of brown pubic hair. Knowing her eyes were on me caused a tingle in my belly, and I shifted my weight sideways spreading my legs. The cool air met my moist pussy as it opened slightly. Janey licked her lips.
"If you were really a friend, you'd come over here and help me with this," she said. "What's in it for me?" I watched her fingers play her clit like a musical instrument. "This," she said, sticking her tongue out and wiggling the tip like a snake. "Come sit on this.
athens ladies
"
With a high-pitched squeal, I threw the towel aside. I dove into her arms and we rolled around the bed laughing and hugging. I grabbed her hand from her pussy and brought it to my face smearing her cum on my lips. Then I sucked her fingers clean. "We should bottle this stuff," I said, smacking my lips.
"Flattery will get you everywhere," Janey said with a wink. "Now get busy down below, girl. I need some loving. " I propped up on my elbow and kissed Janey while I reached down pulling her leg up to caress it. She ran her hand affectionately along my face as we broke the kiss and I lightly traced her left breast. I could not resist her soft, sweet mouth so we kissed again.
As I kissed her, I ran my hand down her side along her leg that draped across my hip. Her skin was soft; her fragrance was that wonderful hint of fresh peaches. And I wanted to eat her peach so bad.
My mouth was on her breast, her nipple hard against my tongue.
αθηνα transexual
Janey moaned as I sucked, my hands roaming across her warm belly. Then I moved between her legs and laid down on top of her, licking and loving her other breast. She just stroked my hair, whispering how good it felt.
I laid between her legs moving my eager mouth down between her breasts. I hugged her legs tight against my sides leaving wet kisses and nibbles across her stomach. She stretched her arms over her head in surrender. She watched me through half-closed eyes as I worked my way down her delicious body.
Licking and kissing her inner thighs, I moved ever closer to her warm, moist pussy. I bit and chewed on the soft, sensitive skin on each side of her pussy; she was in heat and her scent was everywhere. I chewed and licked that wonderful soft valley where her thigh met her mound. A dark patch on her cunt told me how wet and aroused she was. I wiped my face across her pussy feeling the moisture on my cheeks.
Janey spread her legs as I gently rubbed her pussy through the thin fabric of the thong. She moaned, moving her hips in a slow, sexy rotation, responding instinctively to my touch.
I reached up to her breast, caressing it as I sank my face back to her hot, soaked pussy.
Escort, Bayan Escort, Escort Bayanlar, Escort Kızlar, Escort Bayan İlanları,
Her smell was intoxicating; I was drunk on it. I moved back up and sucked her nipple into my hungry mouth. Janey watched me as she continued to run her hands through my hair.
Then we were kissing passionately, moaning into each other's mouths, our arms wound tight, our bodies maneuvering to bring our pussies together. Janey's hands were on my ass, loving me with tender strokes. We were grounding our cunts together in a slow, erotic rhythm.
"You are so hot," I whispered into her ear. "You just say that to get in my panties," she said between moans. "Does it work?" I ran my tongue
around her earlobe. "Every time. " Then she pushed on my shoulders. "Now, do you wanna whisper sweet nothings or fuck me?"
"Both," I said, and with a quick kiss, I was back down between her legs, licking every inch of her along the way. The cool sheets felt wonderful as I positioned myself on my stomach. Janey raised her legs and I swung them over so she was on her side with her ass toward me.
I bit and licked her hip while stroking her panty-clad pussy, the material still soaked with her hot juices and strong, sweet fragrant.
French kissing, oral without condom, 69, sex in different positions,extraballs, erotic masage, GFE, shower together, foot fetish, golden shower, deep throating, threesome, toys, COB, CIF, CIM!
Hooking my finger in her thong, I pulled it aside and ran the tip of my tongue along her ass, sampling the tangy sweet flavor that was one hundred percent pure Janey. Her puckered ass looked so yummy and inviting, and as much as I wanted to spend the rest of the night loving it, it was a delicacy I would save for later.
Then I rose up over her hip, pushing my face between her legs and forcing her on her back. As I stuck my nose in her pussy, Janey spread her legs in invitation, her panties now dripping with hot juices. I couldn't wait any longer, finally the moment I had been dreaming off was here and I just had to taste her.
Grabbing the seam of her crotch, I pulled her panties aside, kissing her tenderly. Janey stroked my hair as I gave her soft licks and sweet kisses. Just as I dreamed of, she had the most sweet tasting pussy and I loved licking her pussy lips until they turned pink and puffy. As she spread her legs, her outer lips opened like a flower and her warm juices coated my tongue.
She moaned when I took long slow licks up and down her slit, her short pubic hairs tickling my nose. I could feel my cunt dripping while little spasms quivered my cunt walls. I gently placed her panty back over her pussy and pushed her legs together up in the air. Then I took each side of her panties, pulling them as she raised her ass off the bed. My heart raced when I saw the material reluctantly peel away from the sticky wetness of her outer lips revealing the closest thing to heaven I had ever known.
I worked her panties up her legs, sliding them over her petite feet.
Istanbul Escort - The Best Girl to Spend Your Time with in Turkey Everyone has to experience rough phases in life and would need a good vacation in order to recuperate. Once in a while you need to let go of your problems at home and work and just de-stres
Janey licked her fingers and squeezed her nipples while she watched me put the panties to my nose and smell her juicy peach and pussy. I was completely overcome with lust as her scent filled my head. I envied the delicate silk that snuggled her pussy all day.
"When I die," I said with a wink, "I want to come back as a pair of these. I kissed the moist crotch. "As long as they're my panties," she said, spreading her legs in surrender. She stroked her mound, getting it ready for me. Then she opened her lips wide, showing me nothing but pink.
"Is this what you want?" I trembled. "More that anything.
Pulling her knees up, she said, "Come eat your peach. " Moaning with desire, I ran my tongue over her ass and up along her pussy lips, now
coated with pre-cum. I moved her hands out of the way and spread her wide; her clit emerged, hard and round like a precious pearl. I licked
and sucked it, feeling her hips respond. She gasped, telling me she was so ready to fuck.
escotr alicia ferrari escort bulgaria escort in milano porno:monica moore ts fernanda castro victoria lash
Janey ran her hands over her breasts, breathing heavily. Her eyes closed and I knew she was drifting toward bliss. I slowly licked her
letting my tongue slip down to her ass to remind me of that hidden treasure. While I licked her, I reached back, sliding my finger up and
down the moist crack of my ass and into my cunt. I was so turned on, so wet. Taking her clit between my lips, I sucked hard, moving my head
back and forth. This drove her crazy and she screamed, squirming so that I could hardly hang on.
Then I increased my attack, sucking her clit up between my lips, biting it, and jerking my head side to side like a feasting shark. Janey
screamed for me to fuck her harder as she thrashed around beating the sheets and arching her back. With a final high-pitched squeal, her body
stiffened and a delicious warm gush of her cum flowed into my mouth.
I slowed my assault, eagerly swallowing her cum. Then I placed soft kisses all over her tender lips, so flushed red and swollen. "Come here,"
was all she said, holding her arms wide. I crawled up and she wrapped them around me as we kissed passionately.
"You knew just what I needed," she said, shoving her tongue into my mouth.
Antalya Eskort İzmirEskort İstanbulEscort Girls İstanbul Escort Services
We laughed, kissed, and hugged. Then Janey turned me over and
positioned herself between my legs.
I wiggled my ass until I was comfortable. Then Janey leaned forward, licking my breasts, going from one to another with an unquenchable
hunger. As she ravaged my nipples, she straddled my left leg, grinding her pussy into my thigh and leaving a wet trail. While she fucked my
leg, she reached back and played with her ass. She breathed heavily as her pussy
slid along my thigh. Pre-cum flowed out, dripping down the sides of my leg. Then she lifted my right leg straight up and slid forward until
our pussies met.
As I rubbed her clit with my thumb, Janey went wild with passion and I was not far behind. I felt the fire ignite between my legs and start
radiating up through my tummy; my nipples were ready to pop off. I grew light-headed and my chest heaved as we moved faster.
The sounds coming from our mouths were no longer human but had turned to animal grunts and squeals. Janey's eyes were closed as she arched
her back, grinding her cunt into mine. Her hips were going a mile a minute.
Janey brought my up-turned leg to her breast, stroking
and kissing my calf and ankle. Then with a shudder, she slammed her cunt into mine and climaxed. I cupped my hand under her pussy, feeling
warm cum flow out. I brought it to my mouth trying to lick all the cum dripping down my arm. It was warm and sweet, only seconds ago deep
inside her pussy. I savored every drop as I let it flow slowly down my throat.
With a big smile, I said, "That was a nice start. " "There's plenty more where that came from" she said. I told her, "I know, now turn over
and show me that fine ass. "
She did not have to be asked twice as she got on her elbows and stuck her ass up, her knees spread. "You smell so fucking good," I said,
sniffing her like my dogs do me. I ran my tongue up and down the length of her ass crack and then buried my nose in her ass. Spreading her
ass wide with my fingers, I washed her anus walls with my long, probing tongue.
Her body trembled. Her mouth was everywhere kissing me, wet and soft.
Directory and guide of escorts in Greece and Europe.
Spreading her cheeks, I ravaged her ass, pushing the tip of my wicked
tongue at it.
Janey stroked my legs and ass, licking my crack and pussy. I spread my legs as wide as I could to let her get at every part. Then she slipped
two fingers into my hot, soaked pussy and I saw stars. "I'm getting so close," I said, shoving my ass at her.
I felt Janey's fingers go deep and I clamped down on them. Then her thumb probed my ass and slipped inside. I went nuts.
Janey shoved her fingers into my pussy and ass while she ran her tongue up and down my ass. My head was about to explode; I was squealing,
grunting, and screaming her name. Then Janey bit down on my clit and I saw fireworks. My stomach sucked in, by body went stiff, and I came
like a storm.
Janey slowed down, gently stroking my pussy and ass with her fingers. "Want me to kiss it and make it better?" "Oh, yes," I said
breathlessly. As I caught my breath, she placed soft kisses everywhere.
Welcome To Greece Escort Service
"Poor baby," she said in mock sympathy. "I promise never to do that
again. " I turned over on my back, holding my arms open. "That's a promise I won't let you keep. "
Janey kissed her way up my body until we held each other. "You'll just have to beg if you want more," she said, kissing me passionately.
"I've had my dinner," I said, breaking the kiss. "Now I want dessert. " "I don't hear any begging. "
"Please. " "Please, what?" she said, her finger playing with my lips and tongue, our breasts pressed together.
"Please turn around. "
"And what?" she said, slipping her finger into my mouth. I grabbed her wrist and pulled her finger out.
your ass.
Welcome to on Athens Greece Escorts This website is not an escort agency. It is a directory for escorts in Greece. This directory for escorts in Greece, is an advertising platform. If you are an independent escort in Greece or an escort agency in Greece,
"
"You like my ass, do you?" Janey said, taunting me.
"I adore it," I said. "Touching it, smelling it, licking it, sucking it, kissing it. "
She moaned. "Well, if you put it that way. " She kissed me hard, running her tongue all over the inside of my mouth. Then she slowly got up on
her hands and knees turning around. Backing up, she lowered her ass to my face.
I moaned, grabbing her hips and pulling her ass to my mouth. I adored her body, I worshiped her pussy, but I craved her ass. Sticking my nose
in her crack, I smelled sex, salt, sweat, and a hint of peach. Then I stuck my tongue out, tasting what I had patiently waited for and well
worth the wait. I tongued fucked her fine ass for almost 30 minutes before starting on her hot, sweet pussy again. . .
athens ladies
this time for almost an
hour. . . building her up, letting her relax and then building her up again until she begged me to let her cum in my mouth!
That was the first night. . . we made love until 3am. She never tongue fucked my pussy but did everything else.
--------------------------------------
The next day. . .
After sleeping in till 12pm, I woke Janey by tongue fucking her pussy. We then had breakfast and went and laid out by the pool for the next
couple of hours. We then went shopping for some sexy, slutty clothes to go out that night. That evening we went out dancing and soon as we
walked into the club, every guy and woman there was staring at Janey with her black short mini-skirt with a slit up the front and back
revealing her ass.
αθηνα transexual
We danced together, ignoring everyone. . . kissing and playing with each other until we were so horny we had to leave.
When we got back, Janey wanted to go for a midnight swim so we put on our bikini's and snuck into the pool. After making out in the pool, we
laid down on concrete looking up at the stars.
After lying there holding hands, I knelt in front of Janey and started to slide her thong off. I let it slowly slip away from her ass, then
her pussy. She didn't resist but allow me to slip it completely off her. After I took the thong off her. . . I took a moment to put it up to my
face and absorbed her sweet smelling pussy juices. Her body looked radiant and I could smell her intoxcating aroma coming from her now
completely soaked pussy. I then started to massage her clit.
Escort, Bayan Escort, Escort Bayanlar, Escort Kızlar, Escort Bayan İlanları,
. . kneeding it between my fingers. . . making it hard and rigid. As I play with her
clit. . . I use my other hand to insert 3 fingers into her now dripping, wet cunt. As I gently work my fingers in and out of her pussy, I
started to massage her nipples that are straining aginst her bikini top.
I pause just for a moment to admire her again. . . still in awe of her beauty and still an uneasyness within me that I am so caught up in her.
French kissing, oral without condom, 69, sex in different positions,extraballs, erotic masage, GFE, shower together, foot fetish, golden shower, deep throating, threesome, toys, COB, CIF, CIM!
Not only is her body I can't get enough of but her personality, her essence also. I felt like a fly caught in her web with no escape. After
staring at her tight body for what seem like hours, I start again when I hear her moans of pleasure. I picked up the pace. . . thrusting my
fingers in and out of her inviting pussy. . . each time going deeper. Her cunt juices soaking my hands. I squeezed her nipples harder and
harder. Soon she couldn't take anymore and her body starteed to convulse in pure estacy and she orgasmed with a sudden burst of energy. Her
white, hot, creamy cum flowed out on my hands while I still had my fingers in her. I removed my fingers and put them in my mouth so I could
taste her sweet nectar.
Istanbul Escort - The Best Girl to Spend Your Time with in Turkey Everyone has to experience rough phases in life and would need a good vacation in order to recuperate. Once in a while you need to let go of your problems at home and work and just de-stres
I sucked every drop off and then I got between her legs to lick and suck her still hot pussy. . . making sure I didn't
miss a drop. She tasted so good and sweet, her juices still warm.
As I continued to tongue fuck her, she started moaning again so I reached into my tote bag and pulled out my strap-on and put it on. I then
turned Janey over and lifted her ass up so I could get to her doggy style. Her not knowing what was coming, I shoved "my cock" into her hot
pussy. . . she took every inch and wanted more. I pounded her pussy harder and harder with each stroke. With one hand I grab her hair and pulled
her head back and with the other hand I reached underneath her and started pinching her nipples. All the while, she was screaming fuck me
harder, harder. .
escotr alicia ferrari escort bulgaria escort in milano porno:monica moore ts fernanda castro victoria lash
. deeper. I continued to ram her harder with each trust. As we are both about to cum. . . I put two fingers into her ass, which
sends shock waves through her body. As I pull out, her juices run out down her thighs.
I then started tounge fucking her ass because I knew it wouldn't take her to long to regain herself and start again. When I finished, I
turned her over,laid her on her back. After I gave her a long, deep french kiss, I went down on her one last time. . . tongue fucking her
swollen pussy hard and fast. Within minutes she was cumming again.
Antalya Eskort İzmirEskort İstanbulEscort Girls İstanbul Escort Services
----------------------
The next morning I was looking in the mirror checking out my ass in my jeans and Janey said I think you have a bump on your ass.
I pulled off my jeans and said, "Why don't you check and see?" Flushed with excitement she watched my bare ass in the mirror behind me. Her
excited finger examined me down there like she was looking for something. She then pushed me down on the floor and she continued
to finger me. She met my mouth with hot hungry kisses. She fondled with my breasts without asking, just took charge. When I whispered her
name, she glanced up from my pussy with a delirious face full of sexual heat. She kissed me all over my body over and over till I climaxed.
That day, whether we were in the car, in a parking lot, wherever we were, she was giving me tongue kisses that excited me so much I could
hardly cope with anything because I was wondering when--how soon--we will be in a room alone where I can satisfy her. She always leaves our
sessions making sure I am completely satisfied with her and this is her power over me.
Her teasing kisses made sure I didn't stray to anyone else while down there, again a good use of her power. While we would be playing at the
condo, she would get kinky. One of her fetishes was to pull my shorts down to my knees and lay me over her big pillow lap and
spank my bare bottom with her hand. When she was on a roll she spanked hard.
Another fetish she likes, which is one of mine also is dressing up and role-playing.
One day we had just finished a walk on the beach when
Janey decided we would play nurse once back at the condo. We opened the drapes enough to watch the ocean waves pound the shore. Wearing a
nurses uniform we bought the day before, she removed my clothing slowly, methodically, putting things away, watching the whole time to see
how it affected me, a wicked look in her eye and she finally tucked me under the blankets, but not before she rolled me over and
paddled my ass.
"I'm the nurse, its time for your exam, Missy," she said smiling down at me as her hands molested me thoroughly, satisfying herself anyway
she pleased while her mouth gave me hungry kisses. I was her candy store. She pinched my nipples hard while two of her fingers penetrated my
pussy and fucked me till I nearly came. I moaned and signaled my approval but before I could have my reward, she felt my forehead and said in
her "nurse" voice that I might have a fever and she needed to check.
She then stuck a thermonter in my ass and with my vibrating dildo that I brought with me, stuck it to the tip of the thermometer that was
buried in my ass, and a pleasant thrill went through me. I rested my head and wondered what all she had in store for me.
I wasn't sure I could handle too many surprises in one day. She had striped down to her thong. "Doesn't that feel nice?" I got a mouth full
of titty and fingered what I could reach of her clit - we were off to the races with the role-playing.
Then she took 2 lavender silk scarves and tied my wrists and ankles. She swatted my bottom with her back hand till the stinging began
stimulating me and I was beginning to lubricate. I wiggled around to escape the pain.
Directory and guide of escorts in Greece and Europe.
She told me to be still or I would be a "VERY SORRY
LITTLE GIRL!" and switched to spanking me with her open hand.
After spanking me, she went into the bathroom and came back out in a silk robe and lotion. She rubbed lotion on my ass to sooth it, then
untied me, laid me flat on my back, spread my legs again, and tied me back up again. She then pulled back her silk robe to reveal my strap on
and got between my legs with it. She eased it into my pussy and took some strokes inside me, but before I could cum, she pushed it carefully
up my ass and fucked me till she was satisfied I was going crazy. The wicked lust filled her face with glee. I was dying to cum.
She released my wrist restraint and pulled me up to her lips and said sweet things. She positioned me for a 69 with her and I licked her clit while she fingered my pussy with three of her fingers.
I sucked and kissed her breasts and nipples with abandon, first one then the other. (Our excitement was over the top. ) I did my best to satisfy her. Then she sat on the edge of the bed with me straddling her lap facing her. She fondled my slick pussy and ass and kissed the top of my head, holding me tight.
My arms circled her neck as I sucked her flawless tits.
Welcome To Greece Escort Service
We both came hard as I rode her thigh to orgasm (her fingers tucked into me from the rear) and I fucked her pussy with the vibrator while sucking those C tits as I went. We laid on the bed and relished in our release.
As usual janey1113@att. net.
Unforgettable dates with best escort girls of Malta on
escortnews.eu
!
Beautiful escort girls from the high-class agencies in Malta!
Malta is a Southern European island where you can find many unpredictable call girls. This island is a popular tourist destination with a warm climate, numerous attractions, and architectural monuments. You'll be glad to be escorted by a graceful doll while visiting Malta Falconry Centre, and St. John's Co-Cathedral.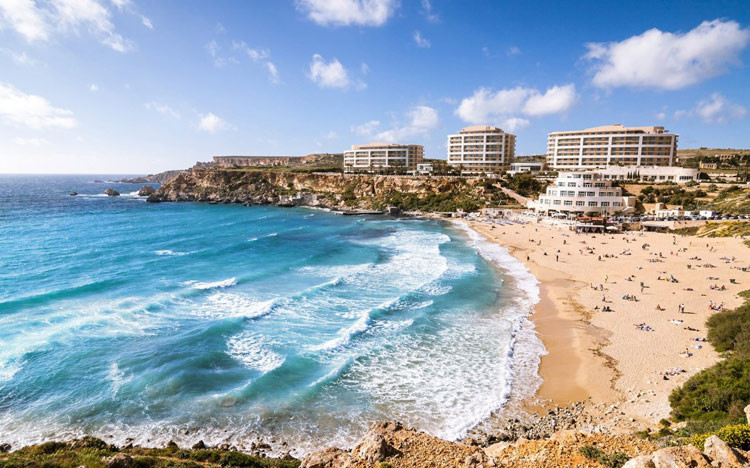 Our website of call girls in Malta deserves your attention. When gentlemen are looking for hot babes that can make them happy and please to the full, they enter our site. See the endless list of the most impressive call girls in this place and make the decision. One of them can pleasure you in a few hours. Isn't it fantastic? Everything is real. Malta escorts will show you the amazing joy! Petite baronesses with magnificent body shapes and perfect faces are ready for everything. See their profiles to choose the best one. Age, height, and contact information are all you need. You'll be glad to date one of them or all of them in turns. These babes are not far away from you. Inform us that you are interested in a date. If your hurt tells that you need to date one of these drop-dead gorgeous ladyloves, you better listen to it.
escort girl malta
gives you a chance to change your life and meet chicks that can't be forgotten.
The first-class escort services in Malta on one site
Malta escort services give you all information about talented chicks. These information is very useful when a customer is searching for such extreme sexual experiments like BDSM, foot fetish or some other fetishes. Fulfill all your wishes thanks to Malta escort services. It is not easy to pick an appropriate sexual partner in real life but this online service gives you an absolutely amazing opportunity. Delightful, well-educated, and crazy dollfaces can't wait to love you and have unforgettable time together.If you desire to get pleased by two escort girls at once, our agency will find two dolly birds who work in a team. New angelfaces and new tours appear on the website every day. Pleasant lassies are ready to meet you and give all priceless pleasures. Males use escort services very less. Most of them consider that it is too much for them. This is not true. If you want to have ravishing barbies close to you, this wish should become true. Most of all escort girls of Malta do their work perfectly. You can experience it if you come to this wonderful country. All useful data is
here
.
Escorts Belgium
escort namur city tours
Escort girls
Escort girls -
surrey travel escorts
Brasov escorte Pentru a Vedea Cea Mai Tare Gagica Pentru Fanteziile Tale Secrete
Încearcă Escorte sex constanta -
https://www.sexguide.ro/constanta
în caz ca ești cu ochii după o potrivire mișto, o întrevedere intima, sau de o experienta sexuala de neuitat, în discreție completa.
Dacă te planuiești o călătorie către Bucuresti, în Romania, și ești intrigat sa dai peste ofertele pe care le are aceasta republica, în materie de localuri de
femei escorte
, ai grija sa știi orașul și viața de noapte de aici pâna sa inaintezi cu acest proces. Întotdeauna e o idee misto sa fii informat despre localuri, despre tarife, despre cluburi locale, și așa mai departe. Asta îți va da ajutor sa te bucuri de o experienta distractivă, încă de când te decizi asupra tipului de serviciu de Trans escort pe care îl dorești.
Romania este o țara super cu oameni buni, așadar găsirea de pagini bune pentru cele mai bune Escorte in bucuresti ar trebui să fie de-a dreptul simpla. Chiar și asa, ar trebui ca întotdeauna sa te sa cauti mai multe surse online, înainte de a lua o decizie. Una dintre cele mai mișto sugestii dacă ne referim la căutarea de gagici Escorte tinere -
https://www.sexguide.ro/
calumea, este aceasta sursă.
Dame de companie arad De top Cu Doar Un Simplu Clic
Folosind aceasta căutare de top pentru cele mai bune
escorte bucurest
o să îți simplifice explorarea și de asemenea îți va oferi unele dintre cele mai tari gagici Romînce. Este rapid și foarte deștept, întotdeauna la zi pentru a îți asigura aproape toate dorințele. Fie ca ne referim la o vizita de afaceri, sau la o relaxare, sau poate la o vizita special pentru vederi cu femei sexi , acest site clar o să îți vina la îndemana.
Acest site pagina e un loc burdușit cu gagici superbe care ofera o grămada de promoții. Escorta bucurești vine ca mare sugestie pentru cei care simt dorința de a își ușura căutarea unei doamne corecte mult mai repede. Iar asta se întâmpla pentru ca situl vine la pachet cu foarte multe surse de modificare care îți vor garanta cea mai bună șansă de a căuta și de a alege femeile pe care le iubești, asta bazat pe propriile tale preferințe, plăceri, și așa mai departe.
Escorte verificate Garantează Calitate de Top Pentru Toate Gusturile
Ai grijă să intri mai departe și să îți îndeplinești propriile fantezii personale , pentru că fetele de pe această pagina web sunt gata pentru tine, și cu siguranță știu cum să te facă sa te simți fericit. Urmărește acești pași rapizi pentru a ajunge la acele frumuseți pe care le dorești. Caută prin Escorta trans pentru mai multe oportunitați, și vezi ce te așteaptă aici. Dă frâu liber la propriile dorințe interioare, și trăiește cele mai tari experiențe intime alături de păpusile foarte elegante de la
https://www.sexguide.ro/
.
Mayfair high class
sex dating sites -
swingersdateclub
escort agencies Belfast
amman high class escort
OK Shanghai Escort is widely regarded as the finest escort website in China due to its extensive database of beautiful women and attentive staff. OK Shanghai Escort has beautiful ladies from all over the globe waiting to meet you. OK Shanghai Escort has the youthful, tiny Asian beauty or the mature, curvaceous European stunner you're searching for.
OK Shanghai Escort's sex workers are all competent experts in their field. They are masters at making their guests' stays memorable. Because of the variety of options, you should be able to locate a service that meets your requirements. There's fun to be had for all tastes, from romantic candlelit dinners to erotic massages.
OK, the name The quality of service provided by Shanghai Escort is unrivaled. They'll make sure you have a good time and help you locate the right lady for your requirements at any time. You can discover the lady of your desires fast because the website is so user-friendly.
OK Shanghai Escort only hires the most gorgeous and alluring females. They'll make you feel like a star by dressing to the nines and giving you an experience you'll never forget. These ladies can turn any night into a memorable occasion, whether you're planning a crazy night out or a quiet night in.
OK Shanghai Escort is the best option for a night of exhilaration and enjoyment. You can rest assured that you will have a fantastic time here because we have the finest variety of females and the best service. Make an arrangement with OK Shanghai Escort, and they'll show you a good time.
OkShanghaiEscort.com
Okshanghaiescort.com is one of the best escort websites in Shanghai, offering discreet and discreet relationship services. It has a large number of attractive and cultured women available for company and fun. You can book an escort for anything from a romantic supper to a bachelor or bachelorette party on their simple and straightforward website.
Okshanghaiescort.com only employs the most stunning and alluring escort females. All of them are well-trained experts who care deeply about giving customers a fantastic time. Find your ideal date on Okshanghaiescort.com, whether it's for a romantic candlelight supper, a wild night on the town, or a more casual hookup.
Booking an escort service is simple thanks to the website's flexible funding options. You can rest assured that all transactions will be kept private and confidential. You can rest assured that your time spent on Okshanghaiescort.com will be nothing short of remarkable thanks to the site's dedicated customer care staff.
In conclusion, Okshanghaiescort.com is the best website to use if you need an escort in Shanghai. The website features a plethora of attractive, cultured, and seasoned women available for everything from romantic dinners to exclusive events. The website offers useful customer service and assistance, and all transactions are private and safe. Okshanghaiescort.com is the best option if you want to have a once-in-a-lifetime encounter.
https://okshanghaiescort.com/