/

Love

/

A New Life For Naomi: Part 2
A New Life For Naomi: Part 2
Love
2010-05-20
I slept like a log till morning, waking feeling Jacks morning erection nudging my bottom and his hands caressing my breast. "Morning lover" I whispered. He rubbed my nipple and nuzzled my neck, " morning he said this is your new alarm service"
"And a wonderful service it is too" I said sleepily, pushing my bottom back against hishard prick, wriggling slightly until it slipped between my lips and he rubbed it along my slit the tip of it brushing my clit at the end of every stroke. I bent over slightly adjusting the angle we made so that on the next thrust he was able to push inside my vagina, which was already damp with arousal.
"God you seem to get bigger every time " I said as he stretched the walls of my cunt.
"All part of the service " he said tweaking my nipple which was already hard in his hand
" The only problem is I'm desperate for the loo, so this service will have to wait!" I said lightly ,teasingly,wriggling out of his arms and going to the bathroom
"Spoil sport" he called out after me, chuckling.
After going to the toilet I drew myself a bath and lay back in the hot water while Jack used the loo and had a shower – as he stepped out and started drying himself I said "I'm really really hungry after all our exercise last night"
"I'm hungry too he said" meaningfully leaning over the bath rubbing my breast and slipping his hands between my legs
I laughed "I'm sure you are gorgeous!" adding "If you want to fuck like rabbits though I need some energy stores!"
"Ok! Ok!" he said, his eyes twinkling at me, "I said you were a spoilsport - and I was right. but, I suppose I could manage a breakfast! I'll get one sent up to our room"
He disappeared off and I could hear him on the phone to room service "Tea or coffee he called out
"tea please I called back
The wonderful sex we had had the night before replayed through my mind as I lay back in the warm water – I was amazed at how different I felt after it all, more confident, more sexy, almost girlish in my anticipation of the rest of the weekend. After washing my hair and cleaning my body, I got out and dried, I rubbed my hair towel dry and slipped on the fluffy white hotel dressing gown.
"It's a good thing they leave out dressing gowns," I called out to him as I walked back through to the bedroom and on out to the sitting room of the suite, "All my clothes are in my own room so I've nothing clean to get changed into"And then stopped dead, dreadfully embarrassed as I realised a waiter was in the room with Jack, laying out breakfast on a table in front of the window. I stood routed to the spot, blushing not able to speak as Jack slipped the guy some money and he discreetly left the suit.
"It is a good thing, I agree" said Jack laughing at me "Otherwise you would have come out here starkers and then the poor guy really would have been embarrassed!"
"Beast" I managed to say, sitting on the chair he pulled out for me. I put my head in my hands "God, how embarrassing"
"Rubbish" he chortled "I bet he's seen much worse!"
He poured me out some tea and asked "Sugar?" which for some reason gave me a fit of the giggles – here was a man who'd fucked me in several different positions, but he didn't know whether I took sugar in my tea. His slightly offended, quizzical look just made me laugh all the more.
I took the cup from him shaking my head "I'm sure we'll get to know each others likes and dislikes as the weekend progresses" I spluttered
He caught on to the ridiculousness of it all and said in mock seriousness "Oh how true, already I know that you don't take sugar in your tea, you love having your cunt licked and you'd like to make love on a beach"
"under the starts I added" twinkling at him "whereas you would like to fuck me outdoors in daylight!"
He eyed me over the top of his coffee cup sipping the hot liquid. He put the cup down and started buttering some toast - "Sounds like a good idea to me, perhaps we should do that today"
I wondered if he was still joking, but looking up from my tearing my croissant I saw in his eyes that he was serious.
escort θεσσαλονικη
"Er, so you mean. . . . " I said uncertainly
"I do mean" he said firmly, but without elaborating, but seeing my uncertainty he added, "Lets play it by ear my darling", he gestured out of the window to the lovely sunny day outside, "Lets go out for the day, and we can do what we want, and nothing you don't like"
I relaxed and smiled back at him feeling that that I could cope with that.
It wasn't long before we had munched our way through quite a large breakfast. Jack knew the area and talked about where he thought I might like to go, and it sounded lovely. After we'd finished he arranged for room service to bring my bag and belongings to his room saying that all the staff in the hotel had probably heard by now of the incident earlier so there was no need to be discreet – laughing at the rueful look on my face.
The first place he took me too was a picturesque town by the river, and we ambled along the footpath, either holding hands or arm in arm delighting in even these simple touches. We walked into the town itself and we window shopped telling each other what we liked and what we didn't - laughing at our differences and smiling at our similarities. When we came to a particularly nice clothes shop he took me inside saying he wanted to treat me.
I tried on several things and showed them to him while he sat in a comfy chair and I choose two lovely outfits one my choice and one a dress he gave me to try to try on, in analmost a gypsy style which I loved and he said I should keep it on as it looked so sexy. I did, bringing the jeans and casual jumper I had been wearing out to the counter while the sales lady put them and the other new outfit in a bag. I thanked him for the lovely dress as we walked back outside into the sunlight. It felt so much fresher in the heat of the day than my jeans and he said "An absolute pleasure, but I'm afraid I had an ulterior motive"
"Oh?" I queried
"Well it gives be much better access than those jeans" he said his eyes laughing into mine and before I could respond he said "Right, let's head back to the car, I know a lovely spot for lunch"
He whisked me off to a lovely pub, further up river, with a terrace over-looking the water.
Independent Escorts in Greece NADIA VIP ESCORT Nadia is a glamorous Athens Escort girl with a fabulous body, a sexy innocent smile, and a truly naughty personality. She loves stripping off on your eyes and we love salivating at ther yummy privates. Nadia
We had a light lunch under the shade of large parasol, and after paying the waiter we both nipped off to the loo. I was a bit longer than him as I put my hair back up neatly and reapplied some lippy. When I came out he was deep in conversation with what looked like the manager who passed him something and Jack then slipped him some money. Puzzled I wondered what he was up to, as he had already paid the bill. "All will be revealed" he said at the look on my face when he walked back to me.
Instead of making his way to the car he took me round to the other side of the pub down to a boat house, which to my surprise he unlocked and took me inside where a lovely wooden rowing boat was moored. "Step in," he said holding out his hand, I slipped off my shoes, holding them in my other hand I took his and stepped aboard, sitting where he pointed. He got into the boat himself having untied mooring rope and holding it in his hand and pushed off out of the boathouse and out into the river.
It was so romantic it was just perfect, we glided along, the sun glittering on the water I watched him pulling his oars gently and effortlessly through the water, realising he was a skillful rower and trailed my hand in the water like a damsel inromance novel!It was idyllic, the scenery green and pastoral, the ducks and swans gliding past us in the water.
Eventually he rowed under some trailing willows going into a green cavern of trailing branches, whichbecame a solid wall of green as he rowed in to the bank, he tied the boat to a stout tree trunk, and taking a rug out of the locker beneath his seat he stepped out of the boat and then held my hand so that I could step out with him onto the grass beneath the trees.
"Welcome to our lovers bower" said bowing gracefully and spreading the rug under the largest tree.
"How did you know about this place?"I asked sitting down on the rug
"I found it a few years ago by accident, but I've never landed here. I've hired the boat before for picnics on the river though, and when we lying cuddling in bed last night I imagined bringing you here and fucking you under the trees.
He sat beside me and stroked my bare legs, his eyes full of yearning and I knew I wanted to fulfill his fantasy, but still slightly nervous of having sex where someone could find us I said "But someone might come!"
"Well, this is an island, so they would have to come by boat, which is unlikely to happen just while we are here" and he added slightly huskily, "And if someone comes they would see me fucking a glorious sexy woman, and enjoy such a beautiful sight!" With that he leant towards me and kissed my passionately, slipping his tongue into my mouth and pushed me back onto the rug caressing my thighs, pushing my dress up. " And now you can see why I chose this LOVELY dress!" he teased looking into my eyes, slipping his hand higher rubbing my briefs, which were already slightly damp with wanting him.
greece escorts directory greece escorts directory
He pushed slightly higher under the dress rubbing my tummy and then back down again pushing my briefs down, which, as they were quite tight didn't go down very far. "Blasted things" he muttered, frustratedly
I laughed and said teasingly "It's all right for you men all you have to do is unzip your flies!Us women have a much harder time of it!"
"There's a way to remedy that" he growled taking my the lacy material of the briefs between his hands he ripped them at both sides making me laugh even more, He chuckled rubbing my now exposed bush cupping my mound. I opened my legs for him and he slipped his fingers into my slit caressing my clit, making quiver. "You are so fuckable" he groaned, feeling how wet I already was, slipping his two of his thick fingers into my cunt. "It seems as though you are always ready for me"
"Only for you" I replied realising with a shock that how true that was, I had always needed lubrication or foreplay for my husband, but for Jack, all he has to do was kiss me and I could feel my pussy start to moisten. I caught my breath as I wondered, was thisjust a strange sexual chemistry or somethingmore?He stood up and shrugged off his jeans and briefs, his prick jutting upwards. Watching him I wondered if he had any idea how powerfully he affected me.
He knelt between my legs pushing my dress up so that the skirt lay across my tummy. Andthen saying "And this is another reason this dress is perfect", he pulled the stretchy top of it down under my breasts rubbing my nipples through the lacy fabric of my bra until they were hard enough for him pinch lightly. Rather than go onto his hands in the conventional missionary position he spread his knees, sitting back on his legs and taking hold of my legs pulled my bottom up onto his thighs, tilting my pelvis up and pushing is prick into me.
"The perfect position for seeing your little clit grow he said rubbing his finger along each side of it, pushing back the hood so that it peeked out at him. He flicked it gently, making me moan, rocking his hips so that his prick fucked me smoothly. I had never been in this position before and loved the feeling of his prick rubbing my g spot firmly every time he thrust into me. As he rubbed my now fully proud clit I looked up at the canopy of leaves above me, swaying ever so slightly, allowing little glimpses of blue sky through the trees. reveling in the feelings he drew like a skillful musician from my body into a resounding cacophony resonating through my whole body.
escort service in kl
I closed my eyes as I came deeply, panting and moaning gently, tears of joys trickled down the sides of my face. I opened my eyes wide so that he could see the joy in my eyes, and saw the answering joy of fulfilling me in his.
He put his hands on the ground each side of me and eased himself into the missionary position pausing his thrusts to kiss me and and nibble my nipple through the lace of my bra. "And now my sexy lady I can't hold back any any longer" and with that he started to fuck me hard and fast grunting with pleasure. I reached up and teased his nipples, rubbing and pinching them slightly. Within moments he started to come, shuddering as his slid in and out of me a few more times milking his prick until all his come filled me. He collapsed on top me, nuzzling my neck, panting and I put my arms around him stroking his back.
"Sorry " he murmured
"What on earth for?" I said astonished.
"That I didn't last longer" he replied "It was all so perfect, I couldn't help it"
"Silly man - it was wonderful!" I said bringing my hands up I lifted his head so that he was looking into my eyes "You are the most perfect lover, I have never come so much, I have never wanted a man as much as I want you"
He could see the truth of it in my eyes and he smiled raising himself back up on his hands, "Don't worry I'll make up for it later!" he teased"Thank you for making my fantasy come true – it was just. . . just wonderful!"
He lay beside me and we cuddled each other quietly, letting the peace surround us, the whispering of the leaves and the bird song in the distance all the sound we needed.
Jack's breathing started to deepen and I stroked his back saying "We can't sleep here my darling"
"No you're right" he said stretching and getting up. He slipped his briefs, trousers and shoes back on and pulled my to my feet. We both laughed at the sight of my tattered briefs lying on the rug, but then as his come started to trickle between my legs I realised that I needed to clean myself up, as without briefs on eventually people would see it tricking down my legs, I hitched my dress up, tucking it up under the edge of my bra and walked to the water, standing in the shallows I squatted, scooping the cool water over me, washing his seed and my juices away.
seksybayan
He smiled at me and realising why I needed to do it and as walked back up onto the grass he passed me his handkerchief and I dried myself.
We rowed back to the boat house peacefully together and I put my shoes back on to walk to the car. It felt very naughty and VERY sexy to have no pants on under my dress!
Next he drove us to a beautiful manor house tucked into a picturesque valley, and we walked together through it's beautiful rooms, discovering we shared alove ofhistory and old beautiful things, when we came to the largest bedroom, almost filled by a huge four poster bed, he said "That's almost as high as the one in our room!" we were all alone so he added " I wonder if the lord of the manor stood by this bed with her ladyships feet on his shoulders while he fucked her!
"I bet he did" I replied "I wonder if the lady of the Manor ever walked around with no bloomers on for her lord's enjoyment too?"
His hand caressed my bottom through the material of the dress, "I hope she did" adding "Perhaps he lifted he skirt and fucked her on the large dining table downstairs!"
"But what about the servants?" I Asked,
"perhaps he enjoyed the risk" he chuckled "Like me" he said as he pushed the dress up slightly so that he could get underneath the dress and his hand cupped my naked bottom squeezing it and caressing the cheeks.
"Perhaps he did" I said kissing him lightly on the lips my eyes twinkling up at him, but I gently pushed his hand down and straightening my dress – concerned that someone may come in and see us.
As we walked out of the room he said quietly by my ear, "And I, as I am sure he did,I am going to emulate him and take full advantage of you wearing no pantaloons too!"
After touring the house, we walked through the lovely gardens, which were all laid out in different sections, ending in a small wood, which must have looked beautiful at blue bell time. We walked in a little way under the trees, when he said "Now my lady!" and taking me to the other side of a large oak tree he leant me back against it, kissing me and lifting my skirts running his hand over my mound he wentsaid "As you have no pantaloons on today I am going to take my fill of your delights!"
He slipped his finger between my lips rubbing my clit and kissing me deeply. It felt so good, so different under the cool shade of the trees, and when he took his mouth away from mine to watch me I rested my head back against the tree, closing my eyes listing to the rustle of the branches and the birdsong, concentration on the pleasure he was giving me. Then I opened my eyes as I heard an older female voicein the distance drifting across to us saying "Isn't that wood simple lovely George"He started to rub me faster looking into my eyes grinning wickedly, I heard a male voice say something back, but couldn't catch the words.
My clit was on fire, I understood now, why he liked the idea of outdoor sex and what the added thrill of possibly being caught added to situation. "I'm not going to let you go until you come" he whispered in my ear – even as the lady's voice said slightly nearer to us "Perhaps this is ancient woodlands, it looks as though it is all native species. "
The sheer naughtiness of it all made me so turned on, my body so alive to his touch that an orgasm started to build and I shut my lips firmly to stifle a small moan which threatened to escape my lips, hearing the man reply "You might be right"
As we heard the couple's feet crunching slightlyon the carpet of leaves and twigs and my orgasm peaked, my body shuddering as it went through me and to stop any sound escaping Jack kissed me hard his tongue plundering my mouth - while we could hear the woman saying"It's lovely and cool under the trees" coming even closer. We barely had time to put my skirts back down and start to walk normally under the trees before they came in sight.
"Good afternoon" said Jack to the couple, "beautiful isn't it?"
I must have looked very flushed and disheveled as lady looked strangely at me, also obviously surprised at our sudden appearance, a sixth sense telling her we were up to no good replied very frostily "Hmm. . .
istanbul bayan escort bayan escort Taksim Escort Taksim Eskort Beşiktaş Bayan Eskort Servisi Bayrampaşa Bayan Eskort Servisi Ataköy Bayan Eskort Servisi
. Yes"
Jack took me by the arm and almost frog-marched me away from them aware that I trying very hard not to succumb to a fit of the giggles.
"wicked girl!" He said to me when we out of earshot, walking back towards the house and my laughter could let loose full-rein"You should show more respect to your elders, laughing at that lady like that!"
"Me wicked?" I chortled, "You wicked, wicked Man!"
"Yes I am am wicked, wicked when I am with you!" He said rubbing my bottom through the material of my dress. "You looked so wonderful being pleasured, I love watching your face as you come. It's a good thing my shirt is hanging over my trousers or the whole world would see just what you do to me!"
Before long we were driving back to the hotel, and I laid my head back on the car seat drowsing on and off watching the countryside roll by, thinking back over our lovely day and looking forward in anticipation to what was to come.
As we walked back into his suite he took me in his arms saying "I'm not waiting for you to be my dessert this evening Naomi, today you'll be my aperitif to whet my appetite" Pushing the stretchy top of my dress down over my shoulders and undoing the bra, letting my breasts loose trailing little kisses down my neck and on to my breasts, licking the nipples one by one.
My hands slipped under his shirt caressing his chest, and he stopped for a moment to whip it up over his head and as he started to take me back into his arms I licked and sucked his nipples as his hands cupped my bottom and pulled my groin into his so that I could feel his hard erection pushing up against me.
"Looks like your ready for the first course already" I teased as I reached up, taking his head in my hands kissing him passionately our tongues dancing, my naked breasts against his chest feeling his chest hair rub against my now hard nipples.
He led me to the bedroom, slipping off the rest of his clothes - I kicked off my shoes and knelt up on the bed, lifting my skirt of my dress up over my back, displaying my bottom saying "Dinner is served sir!"
"Lovely" he responded, rubbing the cheeks of my arse and slipping his hand between my legs rubbing me"No knickers obviously means faster service, I must remember that in future!"
He cupped his hand against me, slipping his thick thumb into my cunt, his fingers massaging my clit, reaching around to one of my dangling beasts, pinching the nipple and kneading the soft flesh making me moan softly.
I started to rock into him, grinding back against him, and we gave ourselves up to the lovely rhythm our bodies were making together, our bodies dancing with an beat as old as time, it seemed it would last for ever. . I'd never been fucked so long before, little orgasms rippled through me every few minutes, and as my arms started to tire I laid my shoulders down on the bed, my head turned to one side. As my pelvis tilted and slipped deeper into me now with every thrust I groaned enjoying that lovely strong indescribable sensationdeep up inside and as his thrusts came harder and faster a very powerful orgasm built inside me, exploding through me, flushing my whole body with waves pleasure that was almost pain in its intensity, My hands gripped the bed, my toes curling every muscle in my body taught with ecstasy - My cunt muscles spasming rapidly against his prick. Jack came, his come spurting into me, his pulsing prick and warm jets of spunk making my orgasm peak, little aftershocks of ripples going though me as he slowly pushed in and out me squeezing every last drop of him into me.
İstanbul Eskort Bayan Antalya Eskort Bayan Ankara Eskort Bayan Bursa Eskort Bayan İzmir Eskort Bayan Eskort Bayanlar Masor Bayan
He caressed my bottom and came out of me, and I flopped onto the bed, exhausted, "Where do you get your energy from Jack, I'm knackered!" I panted
He lay down beside me on his side and put his arm over me "You make me feel young" he replied slightly out of breath. Christ, I've always had a high sex drive, I masturbate normally at least once every day, but your beautiful body is keeping me in an almost permanent state of arousal. "
"I didn't have a high sex drive, until I met you" I Said, turning to face him, kissing him softly, on the tip of his nose, "It's strange, I was thinking about it earlier, my pussy always seems wet and ready for you every time we've had sex – it's like I'm a completely different person and I feel more sexy, more. . . . well more sexual, if you understand what I mean. I didn't know how to put into words how deeply he affected me, I looked into his eyes hoping he wanted me as much as I wanted him, wondering if he knew how much I didn't want this weekend to be our only time together.
"All I know is that I'm a lucky Man, the fates were looking kindly on me, giving you to me. " and he stoked my hair, his eyes serious looking into mine.
I gathered up my courage praying he wouldn't reject me, I had to ask him, I wanted to know so desperately, "Do you. . . . .
hellas sex
. do you. . . I mean. . . . " I said desperately trying to find the right words "Can we see each other after this weekend?"
He tensed slightly, and his handstopped caressing me, his eyes darkened with an emotion I couldn't read – " Naomi. . . " he said almost harshlyand I closed my eyes, trying to contain the tears that threatened to fall, as he paused and I thought that he was trying to find kind words to reject me and I thought my heart would break.
"Naomi, my darling, I love you, how could you even think I could bear not have you in my life- I've never felt this way about any other woman before"
I opened my eyes wide, my tears now for joy as my heart seemed to bound within my chest, "Oh Jack, I love you too, I was so afraid you might not want me"
"I don't want you, I need you" he growled gathering me into his arms and I felt so safe, and loved in his arms. I lay there in the silence, listening to his breathing and the beat of his heart, breathing in the scent of him, thinking how strange life is, that only two days before I was angry and upset about my husband's infidelity, and now there were no regrets, I wished my husband well of his new love and even felt sorry for him as I knew in my heart he hadn't found what I had, otherwise he would have left me the moment he met her.
In the silence Jack's tummy gurgled and rumbled loudly, and I laughed pulling away from him and looking into his eyes, well you must be hungry for something other than sex right now – your tummy's telling us loudly it's dinner time!"
"I'm ravenous" he said sheepishly, and then with his lovely, slightly lopsided, wicked grin he added "I must keep my strength up!"
We slipped our clothes back on, me putting fresh knickers on and rescuing my bra where it lay discarded in the sitting roomand went down to dinner.
Συνοδοί κορίτσια
The evening was a joyous one, we found ourselves holding hands between courses, the pianist was playing gentle Jazz and the beautiful dining room, the soft lighting and the huge bottle of champagne Jack ordered made it all seemalmost magical we laughed and talked and I shared my thoughts with him about how it all seemed so unreal, like a Hollywood movie, which led us talk about our favorite films, and before I knew it we had finished our meal. We had no way near finished our champagne, so we took it back to our room, and lay in the lovely big bath facing each other sipping the golden bubbles, our legs intertwined, relaxing in the warm water.
As our thoughts turned to sex, so did our conversation he asked me what sort of porn I liked reading on the net and I explained that actually I liked reading almost anything, and that there were lots of things I liked reading about that I wouldn't actually want to do. Although now I had been with him and my sexuality was changing, perhaps I now might think about trying some of it!
He loved the idea of that, and said he'd like to try LOTS of things with me!
"What about you and your porn movies" I Asked"What do you like?
"I am a bit like you, I like watching almost anything, but there are some things I know I don't like" he said "I don't like anyone being hurt, sexy bondage looks great, but I wouldn't want to inflict pain. Also I'm very straight so I don't enjoy man on man, oh and I'm so not turned on by people weeing on each other or dressing up in diapers!"
I laughed "Me neither, I don't get the whole big baby thing, although I think dressing up might be fun" I asked " You've said what you don't like, what do like most?"
"Oh group sex sex I suppose, and blow jobs, and as you know already bug buts and big boobs!" he chuckled"Why don't we see what porn they have here he said, rubbing his foot onon my thigh
"Ooooh lets!" I said tickled pink by the idea of watching porn with him.
I got out of the bath and started drying myself straight way and he said "You're an eager beaver!"
"Well I've never watched a porn movie with a guy before" I admitted, and then seeing his jaw drop I said "but I have watched bits of porn by myself on the internet though. "
"My wife didn't like it at all, so in the end I only watched it on my own too – but I'm surprised your husband didn't try it with you though" he said
I didn't want to talk about the routine almost boring sex I had had with my husband and I was excited at the thought of watching porn with him so I replied "Lets go and see if I like it"By this time Jack was out of the bath too - I put the hotel dressing gown back on and he wrapped a towel round his waist and we went into the sitting room. We sat on the sofa and he skimmed through the menu to see what porn was available.
He chose a pay to view movie and we cuddled up together and started to watch. It didn't really have much of a storyline, and was very explicit, it wasn't long before Jack's prick was tenting his towel and I slid my hand under it and rubbed and fondled him gently while he watched the beginning of the next scene where two girls were fondling and kissing each other, and Jack caressed my thigh, I opened my legs for him and he fingered me while one of the girls in the movie started licking the other girl's cunt. We watched a few more scenes - gently, almost lazily rubbing each other enjoying taking our time. I loved all of it, but when it came to a scene where two guys were fucking a girl, one of them with his prick in her cunt the other in her ass, something I had never seen before,I came just with Jack's gentle rubbingand he watched me come and then kissed mebefore turning back to watching the movie.
The next scene started with a girl giving a coloured guy a blow job, he had quite a big prick and she was rubbing his shaft while he moaned in pleasure. I remembered what he has said in the bath so I got up,parting his thighs and putting a couple of cushions down I knelt and started to lick his cock. He eased his bottom forward on the seat slipping down a bit on the seat to make it easy for me to suck the head of his prick into my mouth, and I started to rub the shaft like the girl in the movie.
sexy girls
He loved it, groaning at the sensation of watching a guy being sucked while was himself being sucked by me. "Oh god" he moaned, that's just so good"
I concentrated on my rhythm, bobbing my head up and down taking as much of him in my mouth as could. It felt wonderful pleasuring him and I stroked and fondled his balls keeping up the rubbing of his shaft trying to make it special as I could. It was if a double soundtrack was playing in the room as I could hear on the movie behind me the girl's slurping and the man's grunts and groans and we were making a similar noises. His prick seemed enormous and his balls were tightening and after a few minutes he groaned"Can I come in your mouth?" adding "God, I can't hold it much longer"I responded by quickening my rhythm a bit more, swirling my tongue around his prick as I carried on sucking him. He realised that I was giving my consent and taking my head in his hands he controlled the rhythm and quite quickly started to come in mouth, I swallowed the warm saltiness as fast as I could milking him, some of it dribbling out of my mouthand back onto him, and as he finished and took his hands from my head I licked his shaft gently like a lolly pop all round and looking up at him I drank in the look of pleasure on his face. I carried onlickinghim until he started to go soft again, and then sucked his prick gently back into my mouth, rightdown to the base as he was now smaller, almost like a good bye kiss before I stood up and sat back down next him.
"Porn will never be the same again" he said huskily. I lay down on the sofa, with my head on his lap while we watched the next few scenes, and he stroked me and fondled my breast. When the movie finished we went to bed, this time to sleep as were both worn out and we fell asleep quite quickly. .
Find the first-class call girls of Prague on
czech-republic.escortnews.com
only!
Hottest Prague escort models want to please you!
Prague escort models are the most appropriate choice for those, who need pleasure. Slim-shaped Czech chicks and fat divas with spectacular shapes are waiting for your attention. You can get contact information of all of them and book one. Discuss the details beforehand to get maximum satisfaction. You will like all these adventuresses and minxes! Choose the best one for a night and have fun.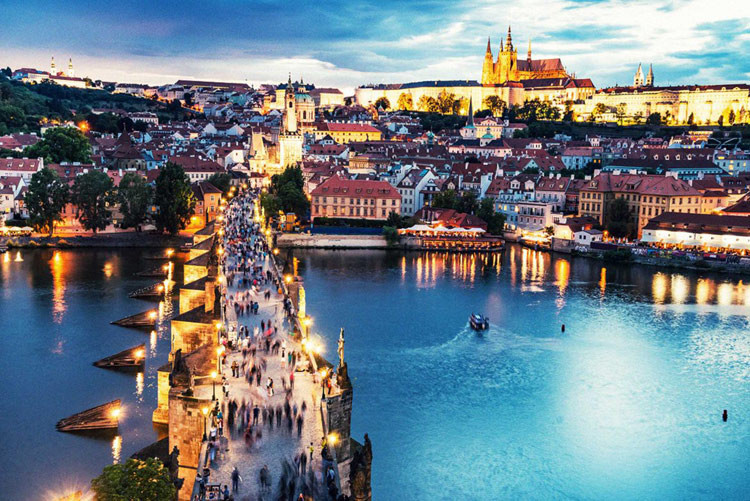 Prague has is also named the "city of a thousand spires". But we call it "the city of a thousand hotties". If you are bored of Gothic, and Renaissance, better book a call girl on our online service and have real entertainment. St. Vitus Cathedral, and other attractions won't excite you so much like Czech escort models. Have fun with a model from this town and you won't regret. Real Czech sweet things can fulfill all your wishes. Feel like a successful male being accompanied by a top-class starlet.
best prague escort
has a huge list of available babes that can provide you with full satisfaction.
You won't regret about dealing with Prague escort services!
Prague escort services present you sexy pictures of cuties that will excite you for sure. Incalls and outcalls are available for all customers. See personal information to learn more about each barbie. Rating and prices usually are indicated on our website, too. If the doll works for an agency, you can contact it. If a girl works individually, better send her a message or ask her to call you. You may be interested by an extra option. You can take a city tour in Prague with an escort girl for amazing memories. It's so cool when people discover new touristic attractions being escorted by ambitious bimbos. If you desire to feel the taste of a luxury life full of gratification and delight, Prague escort girls should be your choice.Our website provides you with a wonderful chance and all the detailed information of each model. It's very comfortable! You can find out language, and intimate preferences of each looker. Also, there is information about weight, and pubic hairs style. Isn't it enough? The top Prague escort services with the breathtaking stunners are waiting for your attention. Enjoy hot Czech lookers, many extra options, and 24/7 customer support. Have a wonderful time with a Czech knockout with remarkable body forms. See all HQ pics
here
!
Escorts Belgium
https://www.escortgirls.be/liege/city-tours
Escort girls
Escort girls -
verona erotic massage
Escorts Arad To Seel The Best Babe For Your Hidden Wishes
Try Escorts Arad in case you are on the lookout for a charming match, a sensual date, or an unforgettable intimate experience with complete discretion.
If you are Preparing for a trip to Escort girl Sibiu, in Romania, and you are keen in seeking the offers that this republic has, in terms of EscortsCluj locals, assure you know the town and the night-life in advance you go further with your mission. It's always a cool idea to inform yourself about the local habits, the prices, the local clubs and so on. This will assure you enjoy a fun adventure once you decide on what kind of Real escort service to use.
Romania is a cool country with friendly people, so seeking the proper place for the best EscortsConstanta service should be quite easy. However, you should always inform about multiple online sources before making your decision. One of the finest suggestions when it comes to browsing genuine Escorts Arad chicks, is this page.
Premium Escort girls Cluj Service With a Simple Click
Using this great search for the finest Escort Sibiu service is going to ease your exploring and also grant you some of the hottest Romanian ladies. It's easy and highly intuitive, always up to date to fulfill almost any of your desires. Either we are talking about a work rip, a vacation, or a visit dedicated to seeing gorgeous chicks, this place will surely come in handy.
This page is a place packed with hot women and lots of offers. Escorte Brasov
https://www.sexguide.ro/brasov
comes as a big hand of help for those who feel the need to ease their search and date the right woman a lot faster. That's because it comes with lots of helpful functions that will offer you the chance to easily seek and click on the girls you love, based on your sexual Desires, desires, and so on.
Cluj escort Grants Top-Notch For all Tastes
Make sure you go here and fulfill your personal dreams, the chicks at this place are on duty for you, and they surely know how to make a you pleased. Follow the easy steps in order to reach for the beauties you like. NAvigate through Escort girls Bucharest for more chances, and see what's waiting for you in here. Set free of your inner desires and enjoy the finest intimate experience with the fine ladies at Bucarest escort
https://www.sexguide.ro/bucharest
.
EscortsTimisoara
https://www.sexguide.ro/timisoara
erotic massage Peterborough
latina escorts Manchester
https://www.topescort.co.uk/belfast/trans
Русские эскорт девушки Пекин
A fascinating website with a variety of escort services is called Escort-Wereld.nl. Everyone can find something to enjoy, from the elegant and seasoned women to the foreign and attractive women. You can find everything you need to know on the website, which is simple to use.
Professional, polite, and discrete are all qualities of the females. They can travel to your house or motel if you need outcall services, which they offer. Additionally, they can be reached by phone, so you can come to them directly. For the finest possible service, the ladies are meticulously chosen and taught.
Additionally, a broad variety of services, including more unusual pursuits and conventional company, are available on the website. Escort-Wereld.nl can connect you with the ideal partner, whether you're planning a quiet evening or a crazy night out.
It is private and safe to use the website. All personal data is kept private, and any suspect behavior on the website is routinely checked for. A customer support department is also present on the website and is accessible around-the-clock to address any queries or issues.
Anyone searching for an escort service that is both discrete and expert should go with Escort-Wereld.nl. Escort-Wereld.nl is the ideal option for anyone searching for a thrilling and memorable experience thanks to its extensive services, gorgeous ladies, and private website.

Escort-Wereld.nl
Providing customers with company and enjoyment, Escort-Wereld.nl is a renowned escort service. Escort-Wereld.nl provides an exhilarating and pleasurable experience for both men and women with a broad variety of gorgeous and skilled companions.
The women at Escort-Wereld.nl have undergone a thorough screening process to ensure they uphold the greatest levels of expertise and excellence. They all have diverse body kinds, aesthetics, and dispositions and are all breathtakingly gorgeous. You're bound to discover the ideal escort, whether you're looking for a short, feisty friend, a tall, statuesque beauty, or something in between.
The women at Escort-Wereld.nl have years of experience and are extremely proficient at offering a variety of services. These women are capable of giving any customer the ideal experience, from private GFEs to exhilarating BDSM encounters. They are also adept at wooing, and they can give you a sensuous, intense encounter that will leave you desiring more.
Escort-Wereld.nl also provides a range of other services in addition to its collection of women. Escort-Wereld.nl can assist you in finding the ideal partner, whether you're looking for a quiet meeting, a night out, or an intimate dinner date.
You can be certain that Escort-Wereld.nl is providing the finest service available. The business takes pleasure in giving its customers access to a safe and secure atmosphere by thoroughly screening the companions. You can be certain that your experience will be as easy and private as possible because the website also provides a variety of funding choices.
Escort-Wereld.nl is the ideal option if you're searching for a thrilling and pleasant encounter. You can be positive that you're receiving the best service possible thanks to the company's choice of lovely and skilled women and dedication to fostering a secure environment. Escort-Wereld.nl will help you locate the ideal companion regardless of whether you want an impassioned GFE or a chaotic BDSM encounter.
https://escort-wereld.nl/