Collin Part One
Romance
2005-08-13
We had known each other for several months via a chat room.   He always seemed like a sweet guy, but I never took him that seriously.   Every time I'd see him I'd tease him and ask him when he was coming to Chicago to see me.   I must admit, I was only half joking.   I've met several people from the internet.   I've never felt the fear that so many people feel when it comes to meeting someone that possibly made themselves out to be a totally different person online.   You always hear the bad cases on the news where a seventeen year old girl runs away with a fifty year old man that she met online, but you have to be realistic about it.   Would the news play a story about a twenty-two year old woman that met someone online and became close friends with?
Collin and I became very close friends online.   In my eyes, it seemed like we had so much in common.   There were times when there would be a bit of sexual frustration between us, but I chalked it up to the fact that neither of us had been with another person for several months.   We planned a weekend for me to drive down to where he was going to school.   It was only a few hours away.   Unfortunately, I chickened out.   I was afraid he'd think I was ugly, and figured it was better that he like me from afar than hate me up close.   Even though I didn't go that weekend, we still talked, and became even closer friends than we were before.
A little while after the first failed attempt for me to go meet him I was driving home from work when suddenly I just didn't care what he thought of my appearance.
escort heraklion girl
  I've been self conscious for most of my life.   I've always felt too tall, too heavy.   I didn't think any male would actually be pleased with how I looked.   I'm 5'11" and a little chubby.   I never thought I was horrible, but I'm well aware that there are many women with much better bodies than I have.   I called him immediately, and a couple hours later I was packed and on my way to his apartment.
I arrived at his apartment as the sun was starting to go down.   That's when the nervousness hit me.   I parked at a gas station and called him to come direct me to his apartment.   I was too afraid to look for him although I thought I knew which direction he'd be walking from.   I sat in my car staring forward at the "No Parking/Tow Zone" sign that was on the gas station wall.   I saw him out of the corner of my eye as he was approaching my driver's side door.   I stepped out of my car when he reached me, unable to look him in the eye.   He seemed attractive from the chest down.   I'm not sure if he could sense the tension I was feeling.
Greece Escort Ladies
  My shyness was overwhelming me.
We walked down a nearby alleyway trying to find a spot for me to park my car.   I can't remember any of the conversation that we had, but I do remember stealing glances at his face when he wasn't looking.   He looked very boyish.   He was extremely attractive in my taste; just a little on the boyish side.   It seemed to do nothing short of adding to his appeal.   As we were walking at some point he reached for my hand, and we continued down the alley hand in hand.   After walking several blocks we found a spot at what I believe was a small restraint or some type of small food market where we could park my car, so we walked back to my car and headed to the spot.
About half an hour after I arrived at his area, I was finally stepping foot into his apartment.   I took off my shoes and he led me into his room.   We had idle chatter, but I was still too nervous to really remember anything that we were talking about.   After a short while we decided we would leave to get something to eat so we went back into the dining area.   I sat in a chair there putting on my shoes.
new escorts gr
  There was very little light in the room, but I could see him looking over at me, and then approaching me.   Before I knew it he was sitting in my lap and I was looking at his face openly.
His excuse for sitting on my lap was to tickle me, but I'm not sure if that's exactly why he did it.   I'm highly ticklish and within just a few strokes of his fingers I was squirming and giggling beneath him.   When he stopped I found myself looking into his eyes which are a deep brown.   I've always had a thing for brown eyes.   There's something about them that I could just look into them for hours and not ever get bored.   While looking into his eyes the only thing I could think of was, do not give in.   Do not give in.   You can't sleep with him, Lena.   Don't give in.   Half my resolve melted with his first kiss.   He kiss was very soft and almost automatically my nerves were stirred up and ready for more.
A short time later we were back in his room.   I was lying across the bed with my legs dangling down, my arms beside me, and my eyes closed.
Greek Escort Elite We are always looking for talented and attractive models who wish to have a career and earn lots of money in Escort industry. If you are attractive Greece Escort girl, do not miss the opportunity to join AAA Escorts Greek Agency. Plea
  Collin was sitting next to where my legs were dangling down.
His kiss was unlike any that I had felt thus far in my life.   It was tender, passionate.   I was used to teenage boys groping me and shoving their tongues as far down my throat as they could manage.   His lips played with mine and I felt the last bit of my resolve wither and blow away.   Our kiss deepened and the stirring worsened within me.   I knew that if we didn't stop now that there would be no stopping us at all.   When his hands touched my body, I knew it was all over with.
Malaysia escorts
  I felt beautiful and sexy.   The way his eyes looked into mine and his lips pressed against mine made me feel as if someone truly could want me, that someone could look past my faults and see the person that was hiding inside of me.
His hands roamed over my torso the sudden wish that I wore panties came to mind.   I hadn't worn them in years, but I could feel my pants starting to moisten and with complete embarrassment I hoped he didn't notice.   The hope was quickly abandoned as his hands started moving closer and closer to my pants line as if asking for permission to come inside.   Once his fingers caressed my freshly shaven folds it was completely over.   I was lost in the feeling.   I was beautiful, I was sexy, and I was desired.   It seemed as if he caressed me for hours yet just a few moments all at once.   Everything blurred and the next thing I knew all our clothes were gone and the only condom we had ever used since then was applied.
When he first entered me I felt a complete fullness.   The last man I had been with was an Asian man, and in his case, the Asian myth was true.   I'm not sure of the exact length or girth, but I am sure of how beautiful it all felt.   Throughout everything he continued to kiss me passionately, adding to the intensity of everything I was feeling.   My short nails raked across his back as each thrust pushed me deeper and deeper out of control.
Escort Chalkidiki (Halkidiki) Greece - Travel Escort Guide
I exploded around him with an intensity that rivaled every orgasm I had ever felt.   Collin was the first man that made me orgasm the first time we were together.   It normally took several times, and often I'd lose interest.   I knew after that first time it would be a very busy night.
.
Escorts - It should go without saying that sexual activity in Barcelona is not restricted to the city's red-light district or its sex clubs
When you arrive in Barcelona, one of the first things you will notice is the magnificent architecture. From the towering spires of the Sagrada Familia to the whimsical Park Guell, Gaudi's work can be found everywhere. You can spend hours observing the intricate details of the buildings and drinking up the city's distinctive atmosphere while strolling the streets.The nightclub known as Razzmatazz is one of the most well-known in all of Barcelona. This nightclub is open till six in the morning and features five distinct rooms, each of which plays a different genre of music. The nightclub has welcomed some of the most famous DJs in the world, including David Guetta and Calvin Harris, amongst others.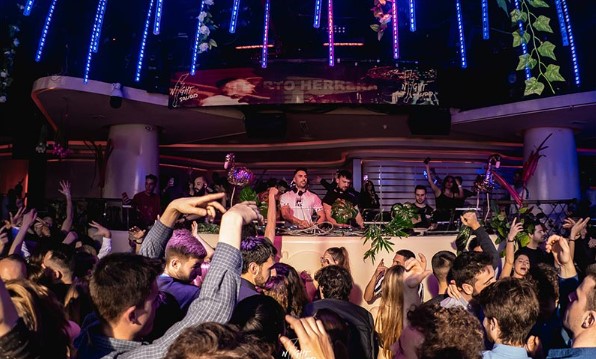 Barcelona escort girls
If you are thinking about hiring an escort girl in Barcelona, there are a few things you need to bear in mind before you do so. Choosing a recognised organisation that has a history of delivering services of a high-quality has got to be the first and most crucial step in the process. You should also be ready to pay a premium price for these services because they are not inexpensive in any way. However, for those who are ready to put the time and effort into the experience, the payoffs may be really life-changing and unforgettable.However, the experience is more than simply the physical side of things. Additionally, these females are excellent conversators who are capable of holding their own in any discussion. These women can provide you the company you need, whether you just need someone to chat with about your day or with whom to confide your darkest secrets.
Escorts -
https://hotescortreviews.com/escorts-from/barcelona/
Some of the most attractive and accomplished women in the world work as escorts in Barcelona. They are masters of the art of seduction and can provide you with an unforgettable experience. Whether you are seeking a romantic evening out, a chaotic night on the town, or simply someone to keep you company, escorts in Barcelona are the ideal option.The Erotic Museum is yet another popular attraction in Barcelona for those interested in sex-related topics. This museum is devoted to the history of eroticism and offers a wide range of exhibits on anything from ancient sex toys to modern-day pornography. The museum's name literally translates to "museum of eroticism." It is a fascinating location to visit, and doing so will provide you with a one-of-a-kind vantage point on the part that sexuality has played over the course of human history.
Escorts -
https://www.topescort.com/barcelona
To summarise, escort ladies in Barcelona provide clients searching for companionship, entertainment, and other related services with a one-of-a-kind and one-of-a-kind experience they will never forget. There is an escort girl in Barcelona that is able to suit your demands and offer you with an experience that you will never forget, regardless of whether you are a local or a visitor in the city. Why not give it a go and experience it for yourself to find out what all the excitement is about?In conclusion, if you're seeking for company, entertainment, and more, then you should definitely check out the escort females in Barcelona. Whether you're a native or just passing through, you're sure to find an escort girl in Barcelona who's perfect for you. Try it out and see for yourself why everyone is raving about it.