/

Teen

/

Two brothers two girls and great fun
Two brothers two girls and great fun
Teen
2006-10-24
My boy friend and I had gone home to his place to fuck for the afternoon, because it was school vacation and his parents worked we believed we would have the place to ourselves. He was having oral sex on me and we heard somebody coming into the house so we stopped and were very quiet trying to work out what was happening. We soon learned that it was his younger brother and his girlfriend who had come in and had gone into his bedroom. They didn't realise that we were home and in the process of having sex.   My bf said lets be quiet and they might do whatever they were going to do and leave. We were there straining to hear what they were up to. My bf door was open and we could hear them in the room next door but they were fairly quiet and we couldn't make out exactly what they were doing but whatever it was they were having fun. Then we heard her say "you are not going to fuck me without a condom" and he said "no worries I know where I can get one" and before we realised it his brother walked into our room stark naked and with a good boner. "Shit" he said "I didn't know you were home I just wanted to get a condom out of your drawer I didn't know you two were here". Then my bf rolled over opened his drawer and said "here you are now piss off" and handed him a condom. I didn't know what to do I just lay there. His brother said "Fuck I am sorry I didn't realise". My bf said look just go and do her and leave us alone. Then before we realised it, the brothers girl friend had come in and she said 'I heard voices - what the fuck is going on – who is this" his brother said " Its my brother and his girlfriend and they are doing what we are doing". "Fuck she said I don't believe this". My bf said "look just piss off and go do what you are going to do and leave us alone".
porn stars escort
Then the brothers girlfriend said "I cant believe this its like a fucking brothel".
Then his brother said "look I am sorry lets both do what we came for and we say nothing to nobody". My bf said well "piss off and do it and leave us alone and close the door when you leave I don't want an audience".
It took me a while to get back to where I was – this was unbelievable. The two brothers were both fucking their girl friends at the same time in the same house. My bf soon got me hot again kissing and fingering me and I forgot his brother was possibly doing the same thing next door. It obviously didn't bother them because we could sort of hear them having their fun and fucking in the next room. Even so, I wasn't exactly comfortable. My bf said he was sorry but it wasn't his fault and I said I know just lets get on with it. Once we got together and he started to fuck me all I could think of was him on top of me giving me pleasure I loved. His strong cock was drilling me and filling my cunt and working itself over my clit and I soon forgot about everything else but him fucking me.
I took a while for him to work me up but I was getting warm and his cock was working wonders on my cunt and the sensation of it going in and out soon had me purring like a kitten as his regular thrusts went right down into me and I guess his brother and his girl could hear our bodies slapping together as his cock buried itself right down hard against my cunt. We were going pretty hard at it and the bed head was rocking with the force of us fucking each other. It wasn't long before I was not far off cumming when he said shit I am about to cum – how is it with you – I didn't answer with words and he got the message and went harder and faster and I just came with a loud groan and moan and I had another of my wonderful orgasms where my clit was so sensitive each time he rubbed his cock against it I flinched with the touch of it and my tits bounced and as I held my legs up they flinched as well. It lasted about 30 0r 40 seconds I guess as it was pretty good long one.
golden shower escort athens
As it subsided I said holy fuck that was good. He was grunting and slowly pushing himself down into me as he pumped the last of his hot wonderful white sticky semen over my cervix. We had managed to have a great simultaneous orgasm. That doesn't happen often with me but it did and I was over the moon. The fact he had deposited his seed in me always makes me feel great knowing I have his baby juice in me. I am on the pill and there is no way I want to get pregnant - yet. One day I want to have kids and having semen inside me always gives we that feeling that I have all the ingredients to make a baby in me. I am quite happy for him to cum in me as he has been doing for about 6 or 7 months without a problem.
After we lay there getting over our climax I remembered his brother next door and there was not a sound. I said to my bf shit they must have done it and left I cant hear them. We were so engrossed in our fucking we never heard a thing. He listened and said you might be right I cant hear them either. Then they both walked into the room, and his brother said no we are still here, and you two were so noisy, we waited outside until you finished. We did it and finished ages ago. Then his girlfriend said do you use condoms and I said no I am on the pill.
escorts hellas
She said I cant wait to do that but my parents would freak out if I asked them. I said see me later and I can get them for you I have a friend in a pharmacy and providing you can pay she will provide them for you.
They were still naked and my guess was that they were about 14 or 15. I said how old are you and she said 15.   She started to ask me a lot of questions about having sex and I shit you sound pretty young how long have the pair of you been fucking. She said this is my fourth time and I have only done it with him.   She and I continued to talk about having sex and the brothers seemed to be comparing notes on us and the way we fucked.
Then my boy friend shocked me and said why don't we swap and I can fuck her and my brother can fuck me. I said no way. Go on he said its now all in the family and he turned to his brothers girl and said how do you feel and she looked at his cock and said I wouldn't mind you are a bit bigger than him and it might be nice. I said 'hello' I am still here and what you three are deciding involves me too. My boyfriend then said ok lets talk about it and while I was at first in the "no way" mind set he was very convincing and I said you are not going to mind if your brother fucks me? and he said yes , in a way but I think we can live with it. Does it matter if its him or me its still a cock, I said yes in a way it does but I can see you want to fuck her so even if I say no you are going to fuck her anyhow and she is quite obviously quite willing to be fucked by two brothers – Then I gave in and said what the fuck what does it matter a fuck is a fuck. He wasn't the only guy I had ever fucked so it wasn't something new, but it was his brother.
call girl athens thessaloniki
I said I don't care where you two go but I am going to have it done to me on this bed. She said lets all do it together I don't mind the floor. So his young brother got on the bed with me and she lay down on the floor and I reminded my bf she needs a condom. Fuck he said I forgot about that and the he went to his drawer to get one while his brother and I began to get ourselves ready to fuck.
I watched as she rolled the condom onto my boyfriends cum covered cock as he hadn't washed it or anything after we had fucked. The sight of that condom rolling on and she squeezed the nipple to get the air out was quite erotic. She wasn't a novice either by the look of her. Just looking got me a bit horny and as his brother was getting his cock ready to enter me and I said to him hang on it I want to watch. I then proceeded to watch my boy friend put his condom covered cock into her and begin to fuck her. It was really the first time I had watched anybody fuck in real life – I had watched on porno but this was different. I couldn't believe his cock went in so effortlessly, he just put the top of it between her wet lips as she spread her legs and I watched as he just pushed himself effortlessly into her and disappeared deep inside her. I though shit that's how it must look going into me too.   She had leant up on her arms and watched him putting his cock into her cunt and as he went deeper and deeper into her she said oh fuck that feels good. She lay back and he was now fucking her just like he fucked me. The sight of him going into her was quite exciting watching the 7 inch long cock that had just been in me now pumping her cunt up.
Erotic Massage Ankara
She was completely shaved so I could see her lips moving as he thrust and withdrew. She was quite wet too as I could see him making cream out of her cunt juice as he pushed and pulled his cock back and forward inside her. For a 15yo she seemed to know what it was all about and just didn't lay there but really got into the action. She had the makings of a nice set of tits too and I could see what tits she had beginning to move as he pumped himself into her quite hard and I was fascinated. His brother was getting impatient and I said no wait I want to watch and I watched the two of them fucking like they had been fucking together for ages. She kept saying it feels great I love this, shit it feel good, and she looked at me and said holy shit you must love it when he fucks you, and I said I do but I am watching him do you now and I can imagine what I look like being fucked. Its great. I have never watched anybody else fuck together in real life and I am fascinated. She lay there and I could see he was making a good job of fucking her as he does with me. I have never had any complaints about the way he fucks me or I fuck him when I am on top. I said to her have you ever been on top and she said no but I don't want to stop now I am having so much fun. We can do that later she said looking at her boyfriend. He said I have never watched anybody fuck before and this is great. His young brother was now sitting beside me on the edge of the bed and was fingering himself as he watched the two of them fucking. Then I said is she any better than me and he said you are both even.
Bayan Eskort İstanbul
I laughed and said you wouldn't admit it if it were true would you and he said no, I am enjoying you both. He said you are both different but I am really enjoying fucking her, she is really good. He looked at his brother and said you are lucky having her to fuck with.
I never though about it like this before, I was quite enjoying watching my bf fuck her. I had to admit I was enjoying watching a 14 yo being fucked hard by my bf and they were both enjoying it. Then she said shit I think I am getting close, I have never had an orgasm being fucked before. Then my bf said ok I am going to go hard and fast now and maybe we can cum together but she was too far gone and she gave me a wonderful view of her having an orgasm and I could relate to every moment of the exquisite pleasure as he thrust his cock hard and fast into her, up and down inside her, I could even see his balls bouncing as he put everything into it. Her orgasm took control of her entire body and she shook and her orgasmic spasm's rampaged through her body, even her tiny tits shook as she came. I watched her enjoy the moment of her climax and then she sort of collapsed as I do after the sensation.  Then he came about 30 or 40 seconds later. I could hear him grunt like he does on me and I could imagine his cum filling the condom inside her. Once he had cum he just collapsed on top of her.
Geezus he said that was great. I said nothing and watched as he pulled out of her with the cum filled condom still attached to his cock, It looked great. She looked down at it and said I cant wait until I can take that cum inside me.
Gecelik Bayan Eskort Fiyatları
She slid the condom off him and tied a knot in it and said I might keep that. He is only the second guy that has fucked me and I have the condom from my first. I will have two condoms from two brothers now - how gross.
Then his brother said well come on I am getting cold sitting here lets fuck.
I rolled over on my back and put my knees up and opened them wide for him to go into me. Then she said hey why don't you fuck him and get on top I have not seen it done like that and its something we can learn. I said I am willing if you are to him and said why not, I will just be happy to fuck you and I don't care how. It will be my first one without a condom and I said and the first one in a cunt full of cum too, you will be fucking me in your brother cum.
He and I swapped and his girlfriend watched as I positioned my cunt over his cock and he held it up while I lowered my cunt down over it and slowly let it penetrate me feeling it slip into me.   Hey I said you don't feel too bad, you might be a bit smaller than your brother but it fits nicely. His gf said it keeps me more than happy . Then I began to fuck him from on top. I went for a while facing him and he watched as my tits bounced about and he put his hands up and played with them and my nipples which I like. This is weird he said, its also great. Then I turned around and turned my back to him and his gf came around and watched as I fucked him reverse cowboy and she could see his cock going up and down inside me.
pornstar honey demon escort girls paris heraklion escorts blue monday escorts escort girl milan adoos mizty escort services dubai escort girls in dubai escortsofgreece
She said is it hard on your legs and I said it is a bit but I keep changing position and it isn't too bad but the fucking makes up for that.
The four of us sort of got stuck into fucking and we didn't say much as both my bf had already come twice already and he was now heading for his third time. His brother was going great guns in me and I was making sure I was giving him as much as I was getting as well.
call girls στην αθηνα
We had been fucking doggy now for about 10 minutes. The grunts and groans as the four of us fucked were becoming more and more and the sound of their cocks in us were making a bit of a noise as they slapped into our asses. My guy said would you mind if we did it normally now, I really like watching the girls face when she cums.  I said I don't care how we do it just so long as I get to cum and then without another word I lay on the bed and he mounted me missionary. By now it was getting hard to feel him in me as I was soaking wet with cunt juice and the cum I had in me already. I got him to manoeuvre himself so his cock was now rubbing on my clit and I said just keep it going there and I will cum in a minute and he said will it be ok if I go a bit harder as I am not quite there yet and I said go for it. Within a minute I felt my clit get very sensitive and that feeling you get in your legs etc start to build up and then I came - not as strong as before because I had been fucking for so long and my clit was really wet but it still felt good. I was not fucking quite so physical as I normally do. He took about another minute and as his built up he really whacked his cock into me and rode me like a horse and my whole body shook with the physical effort he was using. My tits were almost bouncing with the pounding he was giving me. I though I might be able to cum again as he was really working himself hard on me, so I wrapped my legs around him but he came too fast for me and he started to holler and howl and he was really letting himself go. Both our bodies were soaking wet with sweat and it was dropping off his chin onto my face. He was putting every ounce of effort into it and as he came he said holy shit its my first time cumming in a girl with no condom, its great and I could tell from the look on his face he was pumping every bit of cum into me he could and really enjoying his sensation inside me. He grabbed my tits and squeezed them as he drained the last drops of cum out of his now rapidly deflating cock and I felt it slip out of me and he pulled back and knelt between my legs and looked down at me and said that was absolutely fantastic, that is the best fuck I have ever had. Then he turned to his girl and said you have got to get yourself on the pill, its so much better with my bare cock inside her.
sex porn girls
The top of my cock got so sensitive as I pumped each spurt into her.
I looked up at him and he was shining with body sweat and his cock was now hanging down dripping the cum and cunt juice that he had on him from his brothers previous load of cum in me, my cunt juice, and his load of cum. I could tell I had a lot in me as I could feel it start to run out and down between the cheeks of my ass. I said how would  you like to clean me up with your tongue now. He looked down at my soaking wet cunt and said I don't think I could come at it now- you are a real mess down there but I will kiss it for you and he went down head first and kissed my cunt as I opened my legs for him.
He kissed it quickly and said Geeze that is a mess. I would love to suck it for you but it's a bit powerful at the moment. I could imagine, two lots of cum , one from each brother, heaps of cunt juice of mine and mixed in would be a bit of sweat as it got hot down there with two good strong fucks. I guess I did smell a bit. He licked his lips and said its alright but I will leave it for later if I could, when its fresh and tasty. His brother said who said you are going to have another go at her. He said I had hoped this would be the first of many and his girl said I had hoped we could do it again myself. Getting fucked by two brothers was something special for me and I loved them both. She looked at me and said how about you. I said I am in for a fuck at any time so if you lot are looking for a fourth party I am in for it any time you say.
My boyfriend said well that settled looks like we are going to really have a party sooner than later with the four of us. Then he said look lets have a shower and get out of here, this room stinks of sex, sweat and cum. If our parents come home and smell this they will know immediately what has been going on. His brother said ok we will shower first, you can open the window and then have your turn in the shower together. She said well I am blessed it seems I am going to have my first time in a shower with a friend, looks like there is more fun ahead. I said don't drop the soap and she looked at me and said why?  I said with him the way he is he will be up you doggy in a moment.   She laughed and said I can wait for that. Later I am sure we will be trying lots of things together now and with you two too I hope. I really had fun.
I looked at my boyfriend as they left to go to the shower and I said looks like you may have two nymphomaniacs to handle now. He looked at me and said I gather you enjoyed it and I said I did, and I hope you didn't mind your brother and I getting into fucking together and he said no I have seen things today I could never imagine. Also she isn't a bad fuck so that makes two little ladies I can have now. I cant wait for tomorrow.
More later when we all get together again.  
.
porn stars escort
Budapest escort - If you're looking to spice up your trip with some excitement and company, Budapest's call ladies are the way to go
There is something for everyone, whether you want a quiet dinner with your significant other or a crazy night on the town. There are a number of escort services in Budapest that may arrange custom trips to meet your interests and schedule. With a stunning escort at your side, you may do as much or as little as you choose while exploring the city.Escorted walks in Budapest are also great because they are completely safe and private. All of the women are pros with a lot of training who know how important privacy and secrecy are. You can be sure that your personal information will stay private and that your guide will do everything they can to make sure you are safe and healthy while you are with them.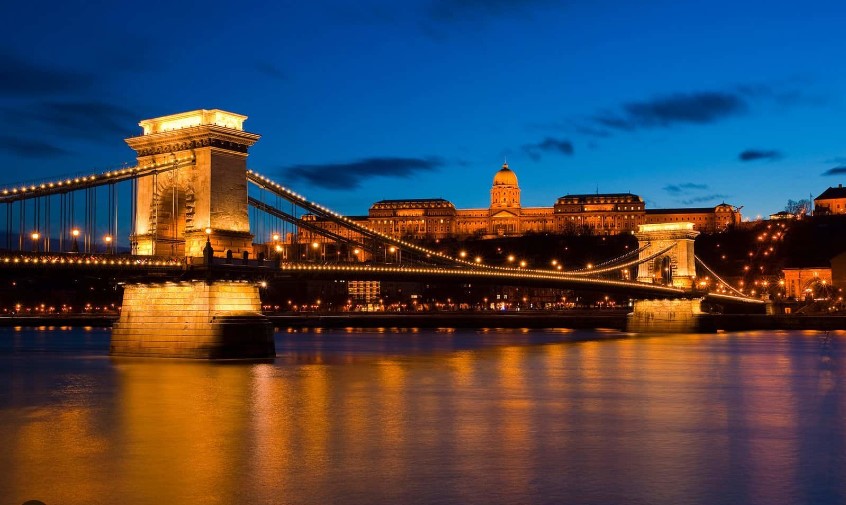 Budapest
Budapest is a vibrant entertainment hub, and one of its most famous exports is the city's burgeoning sex business. The most well-known of Budapest's various services is its prostitutes. These women have a stellar reputation for their beauty, charisma, and ability to make your visit unforgettable.Escorted tours in Budapest are also safe and private, which is another great thing about them. All of the women are highly trained pros who know how important it is to keep things private and secret. You can be sure that your personal information will stay private, and your guide will do everything they can to make sure you are safe and healthy while you are with them.
Budapest escort girls -
https://bur-dubaiescorts.com/escorts-from/budapest/
In general, if you want to see and do all Budapest has to offer, your best bet is to hire an escort lady from a reputable service. The time you spend with these ladies will be one you'll never forget because of their beauty, skill, and charm. Why wait any longer to start experiencing everything that Budapest has to offer by hiring an escort girl?Budapest's professional escorts are well-versed in the art of offering individualised service, so you may feel at ease hiring one for your trip. Whether you're interested in seeing the city's renowned cultural landmarks or partying the night away, they can cater to your every desire.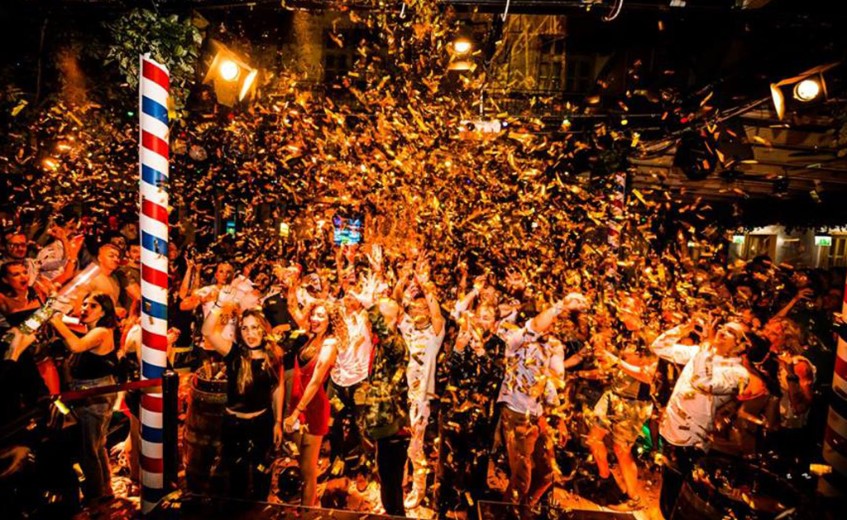 Escorts Budapest -
https://okshanghaiescort.com/escorts-from/budapest/
Check out Escort Classic sex in Budapest if you want to have a once-in-a-lifetime encounter. Our escorts are standing by to take you around the city's top attractions. Get in touch with us ASAP to schedule an appointment and get your journey started.You can have a sweet evening with a pretty date or a wild night out on the town. In Budapest, many escort services offer personalised tours that are made to fit your needs and wants. With a beautiful guide by your side, you can enjoy the city in the way that works best for you.