/

BDSM

/

The farmer wants a slut
The farmer wants a slut
BDSM
2009-12-24
" Ahhh. . . " It was a beuatiful sunny day. As damion thought ( just right for our guest:)
Hello, my name is Sarah and this is how a series of unfortunate events happened.
I would call myself attractive, i have olive skin and dark brown hair with brown eyes. i have often fingered myself but i am still i virgin at 16 years of age.
I had just finished my school certificate with great results so my parents sent me away for 4 years as I did not wish to remain at school untill year 12. They sent me to work on a farm high up in the blue mountains for quite a bit of money so i thought what the hell.
the day i arrived was fine and dandy and the farmer ( Damion) seemed nice and bid my parents fairwell. As soon as they rung, 3 hrs later to say they arrived home, Damion grabbed me and tied me up. he laughed evily and ripped my shirt and pants off. he played with my pussy and tits. " ohhh. . fuck! u r so fucken tight! stay still u stupid slut.
Escort agency in Greece. Escorts and city tours in Athens and Thessaloniki.
im gunna rip u apart!!" the doorbell rang " oh hey mate, yer i got us A cow, fuck yer, shes adopted and her parent aregunna be killed tommorrow. "
i heard a rough voice and then footsteps. " shit mate ! u got us one fucken bitch!" he grabbed my hair and i screamed as he shoved his fingers up my pussy.
they took me downstairs in the basement and there there were another girl about my age, naked and chained to the wall. we continued to walk down stairs and we entered a room and they closed the door. " this is where u will b staying!" the other guy said and he grabbed my head and shoved it through this hole that he made tighter. they tiedmy arms and legs up but i couldnt seewhat they were doing because they blindfoled and gagged me. i then heard some machine thing and felt something enter inside me. i tried to scream but it was muffled and every time i tried to scream i felt a sharp pain across my back. " ill put it on the fast one, itll teach her a lesson!!" i thought this thing would rip me apart ! it went on and on and faster and faster i felt cum and blood pour out of my pussy. it hurt and i tried to scream as they wipped me and laughed. they pulled my hair and twisted my arms and spained my ankle. finally they stopped the mAchine and let my head loose to take care of my redhot pussy. ithurt and i rubbed it and they watched and laughed.
Damion grabbed me and flipped me over on my back.
Greece Escort, VIP Escort, Elite Escorts, Greek Escort, Hellas Escort
then he unzipped his fly and let a huge cock out.
my face and shoved his cock in my mouth. he shoved it so far in it touched that squiggly thing at the back and my vomit went everywhere. he slapped my face hard and told me i was a stupid slut. Damion pounded into me and i could feel his hot cum inside me. it somehow soothed my cunt and he rubbed it and went baxk to fucking me.
"Im gunna fuck that tight asssss. . " said Damion " Fuck no we wanna get her preggers!" so damion fucked my cunt harder and more spunk went into me then it was JArrahs turn. He fucking fucked me harder than fucking damion and made me cum. " Thats enouggh we'll do again tomoz. "
"
.
Barcelona - However, the experience is much more than simply the body itself in its whole
Last but not least, the nightlife of Barcelona is legendary. After dusk, the city's many pubs, clubs, and concert halls come to life. There is fun to be had by everybody, whether you choose to party the night away or have a more sedate evening with friends over drinks.Opium, a seaside nightclub, is another popular pick for partygoers. VIP tables and bottle service are hallmarks of this exclusive nightclub. The club has a terrific vibe thanks to the residents and visitors that frequent it.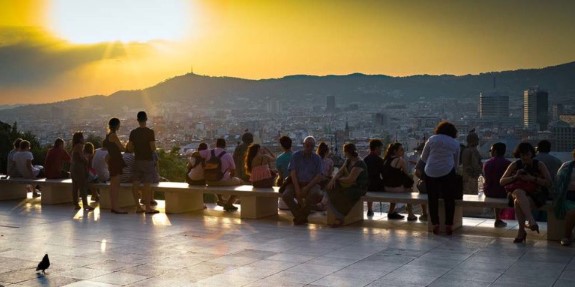 Barcelona escort girls
In conclusion, there is a vast variety of discotheques in Barcelona. There is a club out there for everyone, whether they like techno, hip-hop, or live music. It's simple to understand why the city is a popular tourist destination: it has a thriving nightlife. Get ready to dance the night away in Barcelona by donning your best dance attire.Of course, escort ladies in Barcelona provide much more than simply company. Many of these young women are also trained in massage therapy and may provide their customers a therapeutic session. They also provide a variety of other services, such as dancing, roleplaying, and even sexual encounters.
Escort Barcelona -
https://okshanghaiescort.com/escorts-from/barcelona/
There are a few things to keep in mind if you want to hire a call girl in Barcelona. First and foremost, it's important to choose a firm with a good reputation and a history of offering good services. You should also be ready to pay a lot for these services, since they are not cheap. But if you're ready to put time and effort into it, the benefits can be truly unforgettable.Barcelona call ladies are among of the most sought-after companions in the world. These attractive and elegant ladies are specialists in the art of seduction and have been taught to offer their customers with the finest experience. Call girls Barcelona are the ideal option for a romantic dinner date, a night of passion, or just someone to keep you company.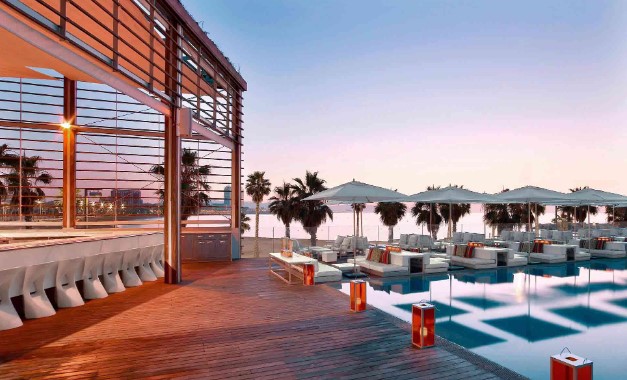 Barcelona escort girls -
https://escort-guide.tv/escorts/Spain/Barcelona.html
Discretion is yet another factor that contributes to the popularity of escort services in Barcelona. They are aware that a significant number of their customers are interested in having a private and confidential experience, and they are able to deliver this without lowering the standard of the services they offer. They are able to meet you at your place of lodging, whether it be a hotel or an apartment, and they can give you an unprecedented amount of discretion in comparison to any other service.Barcelona is a city that is complete in every aspect, including its culture, history, cuisine, and beaches. There is a good reason why millions of people choose to make this location their vacation spot year after year. This stunning city has plenty to offer everyone, from the world-famous architecture of Antoni Gaudi to the exciting nightlife that it is known for.