/

Bisexual

/

Wife takes charge in 1st threesome
Wife takes charge in 1st threesome
Bisexual
2007-12-16
Topic: Wife takes charge in 1st threesomeA couple months ago a friend of mine was in town overnight for business and we decided to get together for a couple drinks and dinner. Scott and his wife used to live next door to me and we all were pretty close before he got relocated. So it was great to get together and catch up with what had been going on with him and Lori.
Scott and Lori were happy with their new house. Moving from California to a small town in Colorado, they were able to get a much bigger home – one with actual property. In this case an acre site set overlooking the valley. However, being a small town, they were also missing some of the excitement we use to have. Scott also mentioned things had gotten a little boring in their bedroom. We had never really discussed our various sex lives, but after being married for eleven years, he said things were getting too routine. He said he had even mentioned the idea of a threesome to Lori to spice up their sex life, but that she wasn't even remotely interested in having another women share their bed. Then he admitted he had even suggested they have a threesome with another man. I asked him what she thought of that idea and he responded "No way. But, she's opened up a little; still no threesomes and no anal but I'm still hoping"
I then asked him what it was about anal that turned him on so much, and how he felt about a threesome with another man. "How would you handle watching another man fucking your wife? Wouldn't that make you jealous?" "I think it would be fine – as long as she was sucking my dick at the same time she was being fucked. " He responded. "But, seriously," he said "it would be different if she were off screwing someone behind my back.
Escort agency in Greece. Escorts and city tours in Athens and Thessaloniki.
Then I'd be pissed. But, I guess I'm kind of a voyeur. I think it would be hot to watch her scream while taking a big dick from behind – kinda like watching a porno. " "I suppose. " I said. "But, I guess I'm more of an exhibitionist "I'd rather be watched than watch someone else. "
The sex talk didn't go any further than that. It was forgotten as we got back to talking about work and life in general. And that was that, until last weekend.
*****
I had to go to Colorado for a business trip last week and decided to stay the weekend with Scott and Lori at their new place. When I got there Scott showed me around their place while Lori was out at the grocery store. We made the obligatory house tour and then sat around on the back deck drinking a rare scotch I had brought with me.
I asked him how things were going. "Are you getting a little more use to the small town life?" Scott indicated that they were getting a little more use to it, but that it still was a little boring. Then, for some reason, I asked him if things were still boring in bed.
athens escort gr
"Funny you should ask," he said. "You remember me telling you a couple months ago when I told you I had asked Lori about having a threesome? Well, a little while after that, when we were in the middle of having sex and she was really hot, I brought up the idea again. Only this time she said she'd love it. "
"You're joking. " I said as I choked on my drink. "Nope," he responded. "Only, she made it clear that it would have to be with another guy. She still wasn't excited about another woman. "
"So how was it?" I asked. "Actually, we haven't done it," he said. "But, it's made for great fantasy play these past couple months. Now, she gets off fantasizing about taking two cocks at the same time. "
"So, why haven't you done it?" I asked. "Well," he said. "She's a little particular about who she wants the other guy to be.
Escort In Malaysia And Kuala Lumpur : Twins Escort
She wants someone who isn't married. Someone she can trust - who isn't a total stranger, but not so close that it would be awkward seeing him around town afterwards. "
"Yea, good luck. " I said. "You'll never find someone to fit that bill, especially in a small town. "
"Actually, we thought YOU would be perfect," Scott said.
I was floored. "You gotta be kidding!"
"No, look," Scott said. "You're single. Lori knows you. She likes you. She thinks you're good looking, and she thinks it would be exciting to have both of us pleasuring her at the same time. "
"And you're fine with this?" I said. "You'd be okay watching me fuck your wife? You wouldn't be jealous or anything?"
"I think it would be hot watching her being fucked. But, I wouldn't just be watching you fuck her.
Malaysian companions for escort service in Kuala Lumpur.
I'd be taking part too. Besides, I've seen that piddley little dick of yours at the gym. So, I know I don't have anything to be jealous of. " Scott said mockingly.
I grabbed my crotch. "Yea, you've only seen it flaccid. Wait until you see this thing hard. You'll be so envious of your wife having this big dick to suck on that you'll want some of it too.
Our repartee went back and forth for a while, but eventually it went from trash talking back to the seduction of his wife. Over the next hour or so we sat on the deck sipping our scotch, talking about sex and what Lori liked and how to push her buttons.
*****
We heard Lori come home from the store; so, I got up from my seat on the deck and went in to greet her. When she saw me, she put the groceries down on the counter and gave me a big hug and kiss. The hug was a little more lasting, and the kiss a little more intimate than normal, but not overtly so. She said it was great to see me and that she was really looking forward to the weekend.
Thessaloniki Escorts, Thessaloniki Greece Escort Services by Superior Independent Escorts and Escort Agencies, VIP Greek Call Girls, Incall, Outcall, Hotel.
I refreshed my drink and took a seat on a stool at the kitchen counter, and we talked while she put away the groceries. There was an undercurrent of sexual tension and I could tell that she was wondering if Scott had talked to me about the threesome. Her questions were searching and her statements full of innuendo.
She was standing at the sink rinsing some vegetables when I finally came up behind her. She could sense my close presence and paused. She let out a sigh as I pressed up against her, my cock resting between the cheeks of her ass. I whispered in her ear, my hands sliding down the sides of her body to grab her hips and pull her against me, "So, you want to fuck me?" She respond with a quite, almost inaudible "Uh, huh. " "You want to suck my cock as your husband watches?" I asked. "Yes," she moaned and turned around to kiss me. "I want both of you. I want both your cocks. " She kissed me hungrily, biting my lip and sucking on my tongue.
Scott had come in and sat on the stool I had vacated and watched as his wife and I made out. Then Lori knelt down in front of me. She grabbed my ass and buried her face against my clothed crotch.
Greece escorts. call girls Greece | Escort Greece
She looked over at Scott who just smiled and nodded his approval. Lori looked up at me and reached up to unbuckle my belt. She pulled my pants down, then my boxers exposing my hard dick. "Oh, I knew you'd have a nice cock" she said, as she licked up and down the shaft.
Lori licked my shaft and tongued the tip just below the head before wrapping her lips completely around it and taking it deep into mouth. My cock swelled even larger and she gagged. Then she tried to deep throat it again, but she could only get about half of it into her mouth. "Oh shit, it's huge," she said while continuing to stroke it. She looked over at Scoot and invited him to join us, and I watched as he stood up and removed his clothes, while I took the opportunity to remove my pants from around my ankles.
Scott's cock was already hard from watching his wife sucking me off. It wasn't as long as mine, but it was still pretty impressive as he stood beside me. Then Lori took hold of each of our cocks and stroked them. She stared intently at our cocks as she jerked us off. She was totally mesmerized. She rubbed them all over her face, taking turns licking the tips as they brushed across her lips.
greece escort news
She pushed our two hard cocks together and tried to take both of them in her mouth at the same time. It was a great feeling. It was hot watching too.
I watched as she took Scott's dick and deep throated it. She would then lick the shaft, bob up and down on it a couple times and then take it deep again, repeating the cycle. You could tell she loved to suck cock, and the whole time she was sucking on Scott's dick, she continued to stroke me. Then, after a couple minutes she would focus her attention on my cock. She tried to repeat the rhythm, only she couldn't quite deep throat mine.
I heard Scott urging her on. "That's it baby suck that cock. Show Gary what a good cocksucker you are. Come on, baby. Suck it. Take it deep. " he coaxed.
İstanbul Erkek Eskort
Finally, she was able to deep throat my cock without gagging. "Oh, yea. That's it baby. " he said encouragingly. "Oh, yea. " That's it baby. " I repeated.
It was unbelievably hot watching Lori kneeling before us rubbing both our cocks all over her face; taking turns sucking on our dicks, her face slick with saliva and pre-cum. I couldn't hold out any longer and screamed, "I'm coming, Lori. Take my cum you little cock sucker," and I watched her pull back from the head of my cock. Aiming it at her mouth, she stroked my dick until I shot load after load into her hungry mouth. She tried to swallow it all. Then with a little cum all over her lips, she looked up at me and licked that up too. "Um. I love the taste of cum.
Antalya Eskort İzmirEskort İstanbulEscort Girls İstanbul Escort Services
" She sighed.
This sent Scott over the edge. "You want some more cum? Huh, baby? Does my little cum slut want some more? Come here. " Scott directed. "Oh, yea baby. Give it to me. Give it to me, baby. Give me your cum. I want to taste your cum. " she urged him.
"I'm cumming. I'm cumming.
dul bayan eskort rus eskort izmir rus bayan masör eskort eskort bayanlar ucuz eskort eskort ilanları
This is great. " Lori said. "Two cocks are definitely better than one. Let's go to the bedroom so you boys can take turns fucking me with those big dicks. "
*****
We walked back to their bedroom. Lori stood in the middle of the room with Scott on one side and me on the other. We ran our hands all over her body, teasing her breast, sliding them across her tits. We ran our hands all over her ass, sliding them around to brush across her pussy. We took our time undressing her. One of us would expose some part of her body and the other would kiss the bare skin. "Oh, yea. That's it boys. Tease me. " She moaned.
Scott removed her blouse and bra.
I leaned over and licked around her exposed breast. I licked all around, while I teased her hardening nipple with my fingers. I flicked my tongue over her nipple until it was rock hard and then sucked it into my mouth. I playfully bit her nipple while massaging the whole breast. I looked over and Scott was doing the same thing to her other breast, mimicking my movements. "Oh, yea. Suck my tits. Bite my nipples. Bite them hard. " She directed.
My hands roamed down her body as I sucked on her nipple. My right had grabbed her ass and my left hand slid down her flat hard stomach to her pussy. Scott's hand was already there brushing across her mound. Lori stepped apart so that her legs were a little wider, opening herself up to our manipulation. I slid my hand between her legs.
Escort agency in Greece. Escorts and city tours in Athens and Thessaloniki.
I ran my fingers between the lips of her pussy, and she moaned. She was dripping wet. I slid a finger up into her cunt. "Oh, yea. You make me so wet. Play with my wet pussy. " She moaned as I teased her clit and fucked her with my fingers.
Scott had stood up and was kissing Lori passionately as I knelt down before her. Lori spread her legs even wider as a buried my face into her crotch. I slipped my tongue between her lips and across her clit. I teased her clit with my tongue as a continued to fuck her with now two fingers up her cunt. Lori held my head and yanking my hair pulled it hard into her spread legs. Her pussy smelled so good and tasted so sweet. I could hardly breath, but continued to lick her clit. Lori was now pleading.
athens escort gr
"Oh, please Gary. Please, lick me. Lick my pussy. Oh, god you're going to make me cum. That's it. That's it. Urgh," she screamed as I lapped at her sweet tasting pussy.
As her orgasm subsided she no longer wanted us to gently tease her. "You've got to fuck me. I need a big cock in me – NOW!" she ordered. She pushed me back onto the bed and knelt down over my cock, her knees on each side of my hips. She grabbed my dick and started using it to masturbate with. As she did, she looked up at Scott. "Is this what you want?" She asked him. "Do you want to watch me ride this big dick? Would that turn you on, huh? Would it turn you on to watch me being fucked by another man," she asked as she continued to use my cock to play with her pussy.
Escort In Malaysia And Kuala Lumpur : Twins Escort
I heard Scott reply, "Yea, baby. Take his cock up your cunt. I want to watch you being fuck good. "
Lori guided my cock between her lips and then guided the head into her. After a couple small strokes she plunged down on my dick, taking it deep into her wet pussy. She held it there for a minute adjusting to the size before she started riding me in earnest. "Oh, yea. This feels so good. I'm so wet" Lori said as she continued riding up and down on my dick while looking up at Scott. "Oh, yea, baby. Watch me ride Gary's cock. Look at how his big cock fills my pussy. "
Lori continued to ride me while her husband watched. As he stepped forward and knelt beside us she took his cock in her hands and started jerking him off and then took his cock in her mouth – sucking it while bounding up and down on mine. She was definitely enjoying having two cocks to play with.
Malaysian companions for escort service in Kuala Lumpur.
Scott was stroking her tits, teasing her nipples and urging her on. "That's it baby. You look so fucking hot. " With his other hand, Scott reached behind Lori and started stroking her ass. Lori's pussy was so wet that her cum was leaking down the crack of her ass. Scott used this to lube his finger and then slid it into her ass. This threw our rhythm off a little and my cock slipped from Lori's pussy and she whimpered. Scott just grabbed my cock and started using it to tease Lori's pussy. "Is this what you want, baby? Do you want this big dick?" he asked.
"Yes. Yes. Give it to me" Lori said. Scott teased her on. "Beg for it. If you want it you've got to beg for it bitch.
Thessaloniki Escorts, Thessaloniki Greece Escort Services by Superior Independent Escorts and Escort Agencies, VIP Greek Call Girls, Incall, Outcall, Hotel.
"Please. Please fuck me with that big cock. " Lori pleased. Scott guided my cock back into his wife's pussy and continued probing her ass. Lori was possessed and kept chanting, "Fuck me. Fuck me. Fuck me. Fuck me. " in sync with her bouncing up and down on my dick until she screamed as she came again.
After recovering slightly she opened her eyes and pleaded with Scott. "I want you to fuck my ass. I want to feel both your cocks in me at the same time. " So, Scott got behind Lori and lubed up his dick. Lori paused bounding up and down on my cock and laid flat on top of me, pushing her ass up into the air as high as she could without letting my cock slip out of her. I reached behind Lori and spread her cheeks as Scott teased her hole with his cock before slipping it into her ass.
Greece escorts. call girls Greece | Escort Greece
"Oh god, yes. I love the feel of your two cocks in me. " She said.
Soon we worked out a new rhythm and Lori was grunting now as both of us pounded her. "Give it to me. Give it to me. " She kept repeating. "I'll give it to you. " I replied. "Take my cock up your tight little cunt, while your husband fucks you up the ass. "Yes. " She implored. "Give it to me. Give me your cum. I want you fill my pussy with your cum.
greece escort news
" She said to me. "I want you to fill my ass with your cum. " She repeated to Scott.
I couldn't hold back any longer and screamed "I'm cumming. I'm cumming" as my cock pulsed and I shot my cum deep into her pussy. This sent Scott over the edge too. He unloaded and filled her ass, as Lori also was cumming. We all paused, not able to move as our combined orgasms raked our bodies. Lori collapsed on top of me, Scott's cum leaking from her ass down her crack and over her pussy, her cum and mine leaking from her pussy all over my softening cock until our breathing came back and our heart rates calmed down.
"That was incredible" Lori said. "I think I'm going to enjoy taking two lovers. "
.
Amazing Den Haag escort girls for everyone on
europescortguide.com
!
Giant catalogue of Den Haag call girls
Are you going to come to Den Haag? You can have fun in this unrepeatable Dutch city with graceful call girls! We're happy to demonstrate the cutest escort girls from this city. Hot brunettes, and girls with colorful hair can't wait to meet and please you. You can check long list of dolls and find all necessary information. HQ pics will help to choose. Each escort model has a page where all her information is presented. It is not difficult to find out her eye color, and hair color. Also, you may be interested in her hobbies and passions like perfume, and others. It means you can plan not a blind date but meet hottie of your dreams and tastes. Our escort models are intelligent and polite. All girls are easy to talk. Do not forget that the most important goal is to bring you absolute delight!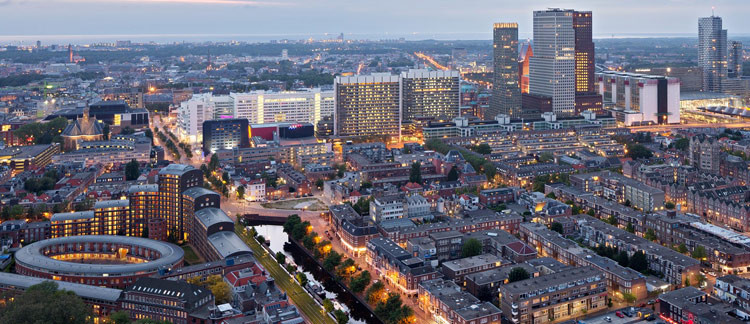 Den Haag, that is named The Hague, is the third largest town in the Netherlands and there are many wonderful places to see with escort models. Take a walk on big streets, elegant squares, and promenade with the most hypnotizing honeys from our agency. You will feel like a boss because all people around will pay attention to you and your lady. After a great touristic trip, you can have crazy time in a motel with the best queen in your life.
escort in den haag
is always ready to make you relaxed and satisfied.
Find fascinating lassies in the top-class escort services of Den Haag
Our escort agencies give top services in the Netherlands. You can spend a day with ladies who have perfect body forms, long hair, and beautiful smile. Finding and inviting a babe was never so easy like now. Incalls and outcalls are obtainable. It means you can call girls to your place or we can provide you with a motel room for low price. Get a possibility to touch gentle skin of excellent totty! These spicy cuties are so excellent that you will not believe your eyes. They can give you pleasurable massage or other special caresses depending on your desires. If you have some unusual preferences, better let us know in advance. Don't lose your possibility to get such an amazing experience. You deserve to enjoy your time with the cutest females in Amsterdam. You'll not see a better escort agency than presented on our site.If interested, you can
watch
photos of real sweet things who are ready to get acquainted with you immediately. Honesty and privacy are always guaranteed. Make your wishes come true with escort agencies of Den Haag. Don't be alone when such drop-dead gorgeous barbies are waiting for you
Χαρίστε στον εαυτό σας λίγη εξαιρετική ψυχαγωγία επιλέγοντας αληθινές επαγγελματίες συνοδούς στην Πάτρα κανε σεχ.
Μη διστάσετε να ελέγξετε τους Συνοδούς στην Πάτρα Escort και να νιώσετε πως είναι πραγματικά η ηδονή, ενώ σας προσφέρουν αποκλειστικής ποιότητας υπηρεσίας συνοδών.
εσκορτ Πάτρα - Τι Πρέπει Να Γνωρίζετε
Η Ελλάδα, είναι μια από τις πιο ζωντανές χώρες σε ολόκληρη την Ευρώπη. Διαθέτει μια πλούσια ιστορία 4,000 χρόνων, είναι η χώρα της δημοκρατίας, του πολιτισμού, του φιλότιμου, με φιλόξενους ανθρώπους, και εντυπωσιακές φυσικές τοποθεσίες. Στην πραγματικότητα, εάν θέλετε μπορείτε να ελέγξετε μερικά από τα πιο πανέμορφα νησιά στον κόσμο μόνο για να συνειδητοποιήσετε ότι θα ζήσετε μια αξιομνημόνευτη εμπειρία ζωής.
Τα 6,000 ηλιόλουστα νησιά της, το Ελληνικό φαγητό, το Ελληνικό καμάκι κάνουν την ατμόσφαιρα ακόμα πιο μαγική. Έτσι, δεν αποτελεί έκπληξη το γεγονός ότι έχουν δημοσιευτεί χιλιάδες άρθρα που αναφέρουν ότι το ταξίδι στην Πάτρα εσκορτ θα είναι ένα από τα πιο εκπληκτικά μέρη στην Ελλάδα, ακόμα και στην Ευρώπη. Για αυτό είναι και τόσο αναγνωρισμένη πόλη ανάμεσα στους ανθρώπους που απολαμβάνουν να ταξιδεύουν στον κόσμο.
Παρόλα αυτά, θα εντυπωσιαστείτε όταν μάθετε ότι η Ελλάδα μπορεί να παρουσιάσει πολλά περισσότερα σε εκείνους που τολμούν να την εξερευνήσουν. Ετοιμαστείτε για κάτι απόλυτα ερεθιστικό. Καλώς ορίσατε στον συναρπαστικό κόσμο Συνοδών στην Πάτρα Συνοδοί! Ο καλύτερος προορισμός για όλους τους πρόστυχους γαμιάδες που σχεδιάζουν να εμπλουτίσουν τη ζωή τους με συγκλονιστικές εμπειρίες γεμάτες ακολασία και αχαλίνωτο πάθος. Θα μείνετε ολοκληρωτικά ικανοποιημένοι με αυτές τις κορυφαίας κλάσης συνοδούς που θα δείτε στην Πάτρα συνοδοι.
Μόνο στην
sexjobs.gr
μπορείτε να κάνετε ξενάγηση σε πανέμορφα πάρκα, επιβλητικά μνημεία, γραφικά κτήρια, και άλλα σημεία ενδιαφέροντος. Να αισθανθείτε τη μοναδική κουλτούρα, τα γευστικά φαγητά και γλυκά. Μην ξεχνάτε ότι η Πάτρα κανε σεχ είναι γνωστό ότι προσφέρει στους ενήλικες όλα τα είδη διασκέδασης.
Τι θα λέγατε αν επισκεπτόσασταν όλα αυτά τα διάσημα μέρη μαζί με μια σαγηνευτική γλύκα; Θα σας κρατάει συντροφιά ενώ επισκέπτεστε τα διάφορα μέρη, θα δειπνήσει μαζί σας, και θα σας ακολουθήσει στις αποκλειστικές εκδηλώσεις, σόου, πάρτυ, και σε πολλά άλλα. Θα τραβάτε την προσοχή όλων επειδή αυτά τα μωρά από την
https://www.sexjobs.gr/
χωρίς αμφιβολία ξέρουν τι θέλουν οι άντρες. Μόνο στην πουτανες Πάτρα θα μπορείτε να κάνετε όλες τις φαντασιώσεις και τα όνειρά σας πραγματικότητα.
Τι Θα Πρέπει Να Περιμένετε Από Την Πάτρα εσκορτ
Η κάθε κυρία μας είναι κορυφαία ερμηνεύτρια όσον αφορά το σεξ και διαθέτει εξαιρετικές δεξιότητες που θα σας αφήσουν άφωνους. Περιηγηθείτε ελεύθερα στη συλλογή φωτογραφιών μας για να δείτε αυτά τα χυμώδη κορμιά με πιασίματα και τα γοητευτικά πρόσωπα που δεν ντρέπονται να σας αποκαλύψουν τα μοντέλα μας.
Πέρα από τις απίστευτης ποιότητας υπηρεσίες συνοδού κατά τη διάρκειας της ημέρας, οι φανταστικές συνοδοί μας μπορούν ξεκάθαρα να σας προσφέρουν αξέχαστες υπηρεσίες συνοδού τη νύχτα, όταν είστε οι δυο σας.
Οι εντυπωσιακές καλλονές από την
sexjobs.gr
προέρχονται από διάφορες τοποθεσίες. Για αυτό, θα είστε σε θέση να διαλέξετε μωρά όπως παθιασμένες Λατίνες, σέξι Ασιάτισσες, βιτσιόζες Αμερικάνες, ερωτικές Ευρωπαίες, καυλιάρες Αφρικάνες, και πολλές περισσότερες που ανυπομονούν να σας δείξουν τα κρυφά χαρίσματά τους. Απλά πείτε μας τι ακριβώς προτιμάτε, όπως την ηλικία, τον σωματότυπο, την εθνικότητα, και εμείς θα αναλάβουμε όλα τα υπόλοιπα.
Συνδεθείτε και συμπεριλάβετε τις πληροφορίες σας στη φόρμα εγγραφής και θα σας δοθεί απευθείας πρόσβαση στον κατάλογο συνοδών μας που είναι γεμάτος με μωρά συνοδούς. Μπορείτε να προσαρμόσετε την αναζήτηση σας επιλέγοντας ποικίλες κατηγορίες. Νιώστε ελεύθερα και επιλέξτε ανάμεσα στην Κανονική, στη VIP, στη Διαμαντένια κατηγορία και άλλες κατηγορίες υπηρεσιών συνοδών όπως πίπες, ερωτικό μασάζ, παιχνίδια ρόλων, ερωτικά παιχνίδια, πρωκτικό, μαλακία, ποδομαλακία, ΣΔΜΧ, κατούρημα, ομαδικό σεξ, με βάση το πορτοφόλι σας.
Αξιοπιστία συνοδοι Πάτρα συνοδοι
Όλες οι προσωπικές εγγραφές τις διαχειριζόμαστε με τη μέγιστη προσοχή και ασφάλεια για να διασφαλίσουμε ότι θα παραμείνουν εντελώς ασφαλείς ότι και να γίνει. Επομένως, μην χάνετε άλλο χρόνο και βιώστε αξέχαστες εμπειρίες Συνοδών στην Συνοδοί Πάτρα ανακαλύπτοντας τις ερωτικές σκύλες, επειδή χωρίς αμφιβολία θα τις λατρέψετε!
Escort girls
Escort girls -
kaunas escort girls
Russian escort Belgium