Gang Bang
Bizarre
2008-01-15
WARNING This story contains material that may offend some readers. It has sexually explicit content…please don't write to me afterwards and complain…I'm warning you now. Again thanks readers for taking the time to write to me, I do like constructive criticism, and flattery even more. I hope you all enjoyed Christmas and New Year with friends and loved ones and if you were out and about on the roads, drove carefully and didn't drink and drive…one or the other but not both. I recently spent some time in Hawaii and enjoyed every moment. Hi and thanks to Steve, Terry, Brad and Tony…if you are reading this you'll know who you are. Thanks guys I had a great and notions of group sex have ran through most our minds from time to time I imagine. After reading Martha Spacey's article about her experience on a gang bang or being put on the block by a Motor Cycle Gang had me going, in fact I read the article a couple of times more and had to admit it stirred certain carnal feelings in me and leaving a wetness in my pants. God…how could she have taken all those guys…how many had there been there that night, twenty she said? My mind going into overdrive as I visualized it all happening…one…by one. I'd had group sex myself before, but not on the scale Martha had described. There had been six guys and myself,. I was so naïve to think I could go to a quiet beach with six horny guys and not get pounced on. I mean here I was with only a bikini, a fully developed female, drinking beer and wine, the guys getting hornier and hornier staring at my body, flirting with them, then I get tackled to the ground and next thing is, my bikini bottom is being torn from me…oh I kicked and struggled to start with, but once Mike was inside me, I was a different person. I couldn't just stop for one, I had to do it for all of them…but six was a lot different to twenty. Oh god I had to stop thinking about it, it was just too much, my heart and pulse were racing and my body was all a tremble. Well its one thing to have a fantasy…real life is another thing and I wondered if given the opportunity I would and could handle them all.
Greece Escorts Athens Escort City Tour
I mean twenty guys fucking you one after another…over a week maybe…but all in one night. The thought of it all just wouldn't go away, it continued to harass my mind and thinking, whether I was at home at work or out with the girls for a drink I found myself daydreaming and fantasying about it. The thing is the more I thought about it the more I wanted it to happen, but if given the opportunity would I actually stand up and carry it through…or would I renege at the final moment and remain safe, happy and contented within my fantasy. Well there's an old and true saying. "Be careful what you wish for…it may just come true" That beautiful Wednesday morning as I drove between Buxton and Grassmeads little did I know I was about to be keeping a date with destiny. It was a beautiful day, hot and not a cloud in the sky, the type of day you're glad to be alive and just wanted to keep driving…go somewhere…anywhere, who cares? I was going to dress in jeans and light top, but I then decided it would be shorts and top. I always liked my denim shorts on these occasions and they did show off my long shapely legs…not that I'd anticipated showing them to any guy before I arrived at Grassmeads. The route I'd chosen was the scenic one, it ambled through some of the best countryside in the county, alongside the river, through bush and forest, sometimes the trees forming a canopy of shade from the hot overhead sun…it was just so beautiful and breathtaking. My fingers tapped the steering wheel in time with the music coming from my CD…life just didn't get any better than this. Then at approximately the half waypoint, it happened. You ever had that sinking and sickening feeling in the pit of your stomach when something goes wrong with your car…well that day I got it, trusty old Tommy Toyota started to overheat. I have no idea how long it had been happening. I just looked at the gauges and saw the temperature one was well above where it should have been and rising. Oh shit…shit…shit. Then mercifully I saw the sign, telling me there was a picnic area ahead, only a few more yards.
Athens Escort Greece Athens Escort,Athens Escort Greece,Athens Escort Service Only Real high class escort service in Athens,Independent escort in Athens and entire Greece Ellada Escorts Escort Elite Athens,Ladies Tours,Hellas Escort Girls in Athens,City T
Just around the next bend I saw it and slid in and parked. It was the usual well-kept rest area, wooden tables and benches, shady trees and tidy rubbish bins…nothing else of course, it was just a picnic/rest stop, but at least it told me that at sometime some would come by. I lifted the hood to a mass of smoke, steam or something and hissing. I just stared at it; I hadn't the faintest idea what I was looking at or for. I felt lost and abandoned, what had been such a great day not moments ago…well I must say I felt lost. I tried my cell phone, but this area was outside the coverage area…now I felt even worse, but ho…wait. I'd heard a car approach and my spirits lifted, only to be dashed again when the car kept going. Two cars and a truck passed and I was starting to panic a little, then I heard what I thought was a helicopter…no…no not a helicopter, but what. Then I saw them as they came around the bend. My whole being was filled with fear…my blood turning to ice; it was a motorcycle gang. Black leather clad individuals sitting upright, holding on to sit up and beg handlebars. Oh god no…please no. Visions of being raped and left there were my immediate thoughts…gone were my fantasies of being put on the block. They saw me and peeled off the highway, the deafening sound of their Harley's as they circled around me…then silence as they stopped their machines. The big bearded tattooed brute, who was their leader, came toward me.
halkalı escort
"Well now little lady…you seem to be in some kind of trouble?" he asked. I could hardly reply, hot as it was I was cold with fear right then. Oh god no. Please don't rape me…please…was the only thought going through my mind. He leaned over the car and took a look at the engine. "I have no idea what's wrong with it…I…I just opened the hood and out came all this smoke" I said "Steam…little lady…it's steam…not smoke…. looks like you have a busted water hose and the engine has overheated…let's hope you stopped in time eh?" "Well…I think I did" I replied. I took a look around as the others alighted from their cycles, some lying on the grass, others making toward us. As if reading my mind the boss guy said. "Relax little lady…no one is going to harm you…contrary to what they tell you we don't go around molesting women" then gave me a reassuring smile. Somehow I believed him and felt the tension drain a little. "I'm glad to hear it…I mean you hear so many stories about bikie gangs and what they do to women" I replied. "No…not true…only those who consent to it" he replied. "Oh I see" I replied and blushed bright red at the thoughts that had just returned to my thinking and at the same time surveying all the riders in the area. "There's twenty of us little lady…if that's what your thinking" God could this guy read my mind.
escorts hellas
"No…no I was…I was just…. " I broke off… trying hard to think of something to say "Well I mean I've heard so many stories, I mean about being put on the block and the like…does that really happen with you guys?" God I couldn't believe I'd just asked that…who was this guy, my father confessor…I should just keep quiet before I dug too deep a hole. "Yes well it's mostly true, yes we do have a block and yes we do put women on it" "Oh I see" "But as I said…only those who consent to it…those that do become honorary members of the chapter" "Oh right" "You wouldn't consider becoming a member would you?" he asked with a cheeky smile. "Oh no…no…hey…I mean twenty guys that's an awful lot of" I was going to say cock but stopped just short. "It's an awful lot of guys" Then turning to peruse the twenty riders. My thoughts and fantasies returning at warp speed and a stirring in my loins. His eyes had been raking my body, his own fantasies in mind and what he'd like to do to me. "Oh I'm sure you could handle us all…we'd loved to make you an honorary chapter member little lady…what's your name…I'm Gus by the way" "Oh…Lisa" I proffered "Well Lisa we'd better see what we can do about this car of yours eh?" "Well if you could I'd be real grateful, you're the only ones who have stopped" I said He asked a couple of the guys to take a look and see if they could do anything with the car. Whilst they did so I grabbed my water pack and sat with Gus and friends, talking and chatting. I was surprised at myself asking so many questions about bike life and how they lived. At the same time my thoughts wondered to my fantasies and right here and now I was at the door of opportunity to my fantasies…fantasies that could become reality, all I had to do was acquiesce to their invitation. I looked from one guy to another, trying to imagine if I could take them all on. There'd be little or no time or intervals between one guy and the next, as one finished the next would be ready for me. My thoughts were suddenly broken into. "Sorry what was that?" I asked Gus had asked a question.
escort.gr
"I asked if you thought you could take us all on…it is what you were thinking, isn't it" Again I blushed bright red, how could this guy read my most inner and intimate thoughts. "Oh gosh…no…no…" I started to protest. He held up his hand stopping me further. "Just be honest with yourself…admit it you were…I've seen that look on many other faces…it tells me a great deal…you were thinking about it weren't you…just a little bit?" "Well, yes…yes I was…but I mean, twenty guys, I really don't think I could cope with that many?" "Don't under estimate yourself…others before you have…and no doubt others after you will…just think of it as giving yourself a night of shear fun and pleasure" "Oh shit…I don't know…I really don't know" my heart now racing with excitement. Just then Red came over to tell us he couldn't really do much to fix the problem a couple of new parts were required, which they did not have…a quick patch job was the best, but it may not last and a few more miles down the track and I'd have the same problem. "Well Lisa, why not hitch a ride on the back of my bike into Grassmeads. I'll leave Red here with your car to guard it; Jess finds the parts, returns with one of the other members and brings your car back to wherever you're staying for the night. I thought about it and agreed to the invitation for a lift. I was given a crash helmet and cocked my leg over the seat behind Gus. The roar of the Harley's was deafening as we left the picnic area on mass. There's something about being on a bike a kind of freedom that you don't get from behind the steering wheel of a car. Riding the second half of the journey to Grassmeads was an enjoyable experience and I couldn't get the invitation to join these guys for some fun and recreation out of my mind. I'd been holding all these thoughts…all these fantasies about them and low and behold here was the opportunity…I could turn fantasy into reality…but now that I had this opportunity did I really have the will and the courage to carry it out. Soon the outskirts of Grassmeads was upon us and Gus signaled his followers to pull over. "Where do you want us to drop you off Lisa…or do you want to join us for the night?" he asked grinning.
Athens Escorts. Independent Athens escort services. strip club and lapdancing guide.
"Oh god I don't know Gus…I've been thinking about it but I keep coming back to twenty guys…it's a lot of guys" "Well it's up to you…it's easy for me to say jump in and do it, you only live once and all those other cliché's…in the end it's up to you" I bit my bottom lip…. trying to make my mind up. If I said no I might regret doing so later…equally if I said yes I might still regret doing so…decisions…. do it" I said, my heart now pounding, now having made the decision and agreeing to it. I hung on tight as the bikes twisted and turned, making there noisy way toward their headquarters. I was quite surprised at the size of the property. It was on the outskirts of the city and on a large section…more that just a house…a large house, sheds, work sheds and a high fortified fence surrounding it. They obviously wanted no intruders…had I made the right decision? . They drew to a halt just outside, the two fortifies gates opened. "Well Lisa…one last chance to say no…once your inside…. " He let the implications ride. I swallowed and nodded. "Ok…let's go…let's do it" I was quickly driven in through the gates…through into the lion's den…followed by the rest of the pack. As the riders cut each of the bikes…there was a stillness and I watched as the two large gates clanked shut and the heavy bolts thrust in place…this was it…I couldn't turn back…tonight's menu was Lisa I took off the helmet Gus had loaned me. "Ok…let me show you around the place…our humble home" My legs felt like rubber, my heart was pounding, was I scarred or excited…a little of both I guess.
Athens Escorts GR Girls Only real high class from Athens and .
I knew what lay ahead…what was expected of me, but how would I handle it. Entering through the main door I was escorted by other riders, other members, each room he showed me, there was other members lounging about, smoking pot, drinking beer, their gazes following my movement. "Er I thought there was only twenty of you Gus…. who are all these other guys?" I asked "Oh I forgot to tell you…there are thirty of us in all…some didn't ride today" "Oh god…no Gus…not thirty…please tell me it's not thirty I'm expected to…. ?" "To fuck you…is that what you were going to say…oh don't worry so…you'll handle us all…you'll see" But I was worried…twenty, well I'd calculated and come to terms with…but suddenly I now had another ten guys to contend with…thirty, the number kept running through my head…thirty guys…thirty guys, how long would it take thirty guys to fuck me, oh god what had I done…what had I let myself in for? Gus took me from one room to another, one area to another, the complex was huge…then we came to it. "The Room" the meeting house, the entertainment room, whatever you cared to call it. Above the door was a sign. "The Rats Nest" and another sign declaring a code of tidy dress…or undress whatever the occasion may demand. There was a bar down one side, a most impressive bar, a bar that would not look out of place in any pub. The walls were adorned with other memorabilia, photos of bikers and bikes, flags, and gang patches, bull horns, cow horns and any other type of material they deemed fit for display. "We have guests from time to time…so we need to make them welcome and feel welcome" said Gus indicating to the bar, but it wasn't the bar that had my attention. In the middle of the room was "The Block" the place where I was to be sacrificed. It was about the size or perhaps bigger than a king sized bed and padded all over in black leather. Gus saw me gazing at it. "Yes honey…that's it…that's where it will all take place…come on let's take a closer look" I followed him to the centre.
Greece Escorts on the Eros Guide to Female Escorts and Escort ...
The black leather padding was firm but soft. I pressed my hand into the fabric, testing its softness. "Ok honey…meet with you're approval" It was soft but firm, the leather was warm from the day's sun that had been shining upon it, directly above the ceiling had glass skylights, allowing the suns and rays to fall upon it, kinda accentuating the whole block, making it the centre of attraction, which no doubt it was…well tonight it would be. "Yes…yes, I guess so" I said, rather nervously. I looked at the now gathering group of guys as the news spread that a woman had volunteered to go on the block tonight. They were all keen to see who this woman was…the one they were going to be fucking at some stage. I now know what stage fright must be like, at some stage I was going to be asked to perform…perform for all these guys…there was no lines to learn…no rehearsals required…all I had to do was strip naked in front of them all and the rest…well the rest would be taken care of. "Would you like a drink…or something to eat before the action Lisa?" Gus asked I'd lost my appetite for food…but a good strong drink would go down well right now. I declined the food, but accepted the invitation to a drink. The first two double Bourbons went down real fast, followed by a cold lager. As I drank Gus wrote names on a clipboard, they were the names of the members in order of seniority…those who would have me first, second, third and so on. Then when all the seniors had been selected they brought forth a bucket containing plastic disks, each disk having a number upon it. The none senior members trooped passed, took out a disk and handed it to Gus, name and number placed on the sheet. Gus just looked at me and smiled…there was no need for explanations. By the time the sheet was filled with names, I'd had quite a few drinks, when Gus said"Well come on Lisa…I think you've had sufficient to drink…it's time to perform" The drink had helped numb my senses and I stumbled a little as he led me to the centre of the room and the "Block" "Would you like me to help you undress…or can you manage by yourself" "No…no…I can manage just fine" I said, words a little slurred.
maja escort dubai escort service dubai escort megan cole escort escortcity ts escort greece diana chanell escort girls in istanbul european escorts shemale escords athens escortathens
Looking at the gathering crowd of leering grinning faces There wasn't much to remove, a light coloured top, a pair of denim shorts, bra and god forbid a pair of skimpy knickers, I peeled off top and shorts, letting them drop to the floor. Standing half naked in front of thirty lust-ridden guys, I felt very, very vulnerable, I scanned the leering faces around the room. Either the alcohol was playing tricks with my vision or…. god there seemed more than thirty guys packed in to see me. There were murmurs of approval as I removed my bra, revealing firm rounded breasts, but even more raucous talk, shouting and clapping when I removed my pants and revealed my freshly shaven pussy…the fact was I'd just shaved it that morning. I really didn't know where to put myself. I felt awkward…. embarrassed and wanted to run, hide, flee from the scene, but knew that was impossible. I had nowhere to go or hide…this part I had not entered into the equation, into my fantasy. In my fantasy it was all so very straightforward, I would just lay back and take them one at a time and in the end just calmly walk away…somehow I had the feeling it wasn't going to be quite like that. "On the block honey…as chapter president I get you first…then it's order of seniority" said Gus I planted my bum on the black leather block swung my legs around and lay on my back. It felt warm against my skin from the hot sun…somehow very comforting and indeed comfortable "Come on honey…you've been fucked before, get those lovely legs of yours open…spread them wide apart, assume the position as they say…. I want to see that lovely cunt of yours" I drew up my knees and spread my legs apart…. I took a deep breath and quietly said "Oh my god". "One more thing before we start sweetheart…I'm gona have Jeff video tape the first part…I want you to tell the camera that you're doing this of your own free will…don't want you shouting rape later on….
Escorts Greece - Συνοδοί Ελλάδα - Hellas Escorts
ok?" he said I nodded that I understood. Jeff stood up to the block and pointed the camera at me. Now anyone who has had a mike stuck in front of them and asked to speak into it knows what it's like. I just looked at the camera and froze…lost for words. I mean here I was…naked, lying on a black leather bed/mattress in front of thirty pent up horny guys, about to be fucked and I was lost for words. "When you're ready honey…we want to get started…. " Gus prompted me. "Oh er yes" I smiled at the camera, trying to make myself look more confident than I felt ""I'm er Lisa, I'm here, er at the headquarters of the Gateway motor cycle gang…I'm er…I'm…well what I want to say is, what I'm about to do with them…. I'm er doing of my own free will…. I'm…. I'm not being raped…that's what I want to say" I gave one final smile at the camera and turned my attention back to Gus. Whilst I'd been giving my little confession for the benefit of the camera, Gus had stripped off his leather pants and his jocks. He stood at the foot of the block and all he had on was a T-shirt advertising Led Zeppelin. His arms and legs were a mass of tattoos and he was holding and stroking what I could only describe as one very fine piece of manhood…hard erect manhood… there was not going to be any need to coax him into an erection…he was ready. I could see he was proud of it and had every right to be…It stood upright like some giant of the forest, rising from a thick mat of black pubic hair…at its base hung two massive balls…balls that would contain his sperm…and that sperm would be delivered to me in due course.
What I was looking at was not an apparition, not part of my fantasies or thoughts…this was real…what I saw before me was the real thing…I was about to be fucked with it for real…not a fantasy and there was a further twenty nine to go. I heard the leather creak and crinkle as he mounted the block and placed himself between my wide-open legs. I felt the warmth of his body as he pressed against my thighs. I gasped and jerked as he plunged his finger into my warm wet pussy, thrusting back and forth, rubbing against my clit…getting me excited. I let out a soft moan "Oh god yes…yes" eyes closed, soaking up the euphoric feeling "Oh baby…baby you sure are ready for it, aren't you…that's one wet pussy just asking for it" I couldn't argue with him…he was right of course…I was ready for him…I wanted him and the others as well…so bring them on. I'd thought that his next move would be to insert his penis inside me…but no. To my surprise it was his warm mouth gorging on my slit, tongue delving into my inner regions. I let out a yell "Oh my god Gus" lifting my hips upward and off the mattress, I pushed myself as hard as I could onto his mouth and tongue, my hands on his shaved head pulling him inward. I had no control over my feelings as my head thrashed from side to side, reviling in euphoria Having had his fill of wet pussy he resumed to what I'd been brought here for. He pushed my legs apart and pointed his erect penis in my direction. I could see every detail of it, every vein and blood vessel, the rounded head, the slit and eye at the top, the eye from which his sperm would shoot forth and fill my pussy. For the next moment or so it was like slow motion…I remember being in a car accident and seeing the other car in front of me, I knew it was going to happen, it was all over in a trice, but some how time and action seemed to slow for those few seconds, it was the same now. I saw him place the tip of his penis against the lips of my eager pussy, the lips parting as the thick shaft was inserted then slowly swallowed up and vanishing inside, until there was no more, his body was pressed hard against mine. I couldn't hear myself but I knew I'd gasped and cried out. "Ahhhhh….
Greece Escorts Athens Escort City Tour
. ohhhhhh. Oh my god…. oh my god" when time caught up with me, his hips were already swaying back and forth and he was ferociously thrusting into me…fast and deep. "Oh my god…I'm being fucked" I sighed, not intending for him to hear. "Yes honey you are…and before this night is out you'll be well and truly fucked" I gazed straight up at the skylight; I remember how blue the sky seemed. I felt each and every thrust he was making, the chatter and lured comments from the other members. The air was filled with cigarette smoke and smells and all the time Gus thrust and thrust and thrust. His hands were grabbing and squeezing at my breasts, kneading them like bakers dough…mouth and tongue licking and suckling my hardened nipples and all the time his arse rose and fell, rose and fell, remorsefully pile driving his manhood, deep inside me. My hands gripping his arms tightly, my legs now wrapped around his torso…I just hung on to him as our bodies moved in unison with the thrusting of his cock. This encounter like all the following were not going to be long, lingering and loving. This was just straightforward sex…. raw sex, fast, deep and furious. The object was to fuck…fuck hard…cum, pull out and move on…. but right now it felt good, this is what I'd come for, to enjoy, to feel the fury of it.
Athens Escort Greece Athens Escort,Athens Escort Greece,Athens Escort Service Only Real high class escort service in Athens,Independent escort in Athens and entire Greece Ellada Escorts Escort Elite Athens,Ladies Tours,Hellas Escort Girls in Athens,City T
I shut the sound of the other guys out, the chatter, the shouting and goading. I stared up into the eyes of Gus…felt the swaying of his hips and ass between my legs, the urgent thrusts…then I drifted back into my world of euphoria. So engrossed was I in this euphoria, it took me a moment or two to realize that Gus had already cum, pulled out and was walking away from the block, holding his arms high, like some world boxing champion, to the clapping and approval of his mates. Already another member was kneeling between my legs, unzipping his fly, pulling his trousers down and feeding me his hard manhood. This was how it was going to be. I wouldn't have to wait long between each guy, they were all up erect and ready to go, as each climaxed and cum, there was no time wasted, each would withdraw give a victory salute to their mates and move on. It all happened so fast I was hardly aware that there had been a change over. I gave no gasp when the second guy entered me; Gus had opened me up. It was but a small glitch and already the new guy was humping me hard, fast and deep. "Oh god…. oh my god…number two" I murmured. Had I kept my eyes closed…it would almost seem like one long fuck, with one guy and minor stoppages. But I didn't keep my eyes closed. I watched as each one finished, withdrew and the next one take his place, took in the vision of each and every erection, sometimes taking hold of it and guiding it in. Three became four, then five, then six.
halkalı escort
The pointers on the clock moved on. The faces hovering above constantly changing, one with shaved head and bushy beard, one with unruly mop of hair and bushy beard…all different. Tattooed arms or foreheads, different designs, but all fucked and fucked hard and fast. My breasts were grabbed squeezed and kneaded, nipples suckled and neck chewed at. Bare arses continued to hump up and down between my legs. I'd now lost count…was it eight or ten…no it was eight…then again it might be ten. I felt a trickle of warm fluid run between my buttocks and drip onto the black leather upholstery and I realized my pussy could hold no more cum and it was starting to ooze out. I turned my head toward the bar, there was a chalk board with the number ten in large print upon it…ten…ten, yes that's it, this was guy number ten, this was how they kept the tally, how the next guy knew when it was soon to be his turn. By the time number fourteen was inside me I was feeling…well the only word that comes to mind was …FUCKED. Fifteen was the half way mark and I started to wonder if I would ever make it to thirty. I mean if it had been twenty, there would only be another five or six…but god another fifteen seemed a huge mountain to climb. When the fifteenth guy had finished I was so relived when Gus brought it to a halt. "We'll give you a brake now honey…take a shower…freshen up a little eh?" He didn't know how relieved I was right then…it had taken fifteen guys almost three hours…three hours of none stop fucking. The water was hot and I delighted in the feel of it against my tired, bruised body. The stench of male cum seemed to have entered every pour of my body.
escorts hellas
The leather mattress had been smeared with cum and I'd dragged my ass through it as I'd slid from the block…now the soap felt and smelt good as I gently, tenderly washed between my legs and breasts. I was reluctant to leave the warmth of the shower, but knew I had no option; as I dried myself I looked at the shattered mess in the mirror…god what had I let myself in for. Bruises and marks were already showing, my breasts and thighs showing the most and god my neck looked a mess…it was a mass of love bights…all these marks and bruises were going to take days to go away.
escort.gr
There now seemed an indifference in their attitude as they slouched in chairs or against the bar, cans or bottles of beer in hand, chatting and laughing. I mean hey…the guys were having fun…a relaxing beer or two with your mates and if some silly bitch wanted some guys to fuck her…well that was good…they were all willing to oblige her there…but mates and beer came first. The next fifteen were definitely the hardest to contend with, the relief I'd felt from the shower was only brief as once again they came at me, got inside me…this time I was placed in a variety of positions. Strong hands holding me by the ankles, legs held high or legs slung over shoulders as they pounded and humped away. Face down butt up as they took me from behind…they just seemed to keep cuming…if you'll pardon the pun. I kept looking at the blackboard trying to will the numbers upward, twenty two…twenty three. The darkness was now upon us as the lights came on. Twenty eight…twenty nine and finally oh thank god thirty. I'd been feeling like the marathon runners as the approached the finish line…only a few yards to go. However thirty was not the final count. The thirtieth guy had finished with me and I awaited to be told to go take another shower. I really needed one this time, some had, instead of cuming inside me, had masturbated the final and cum all over my body…the sticky stuff was all over me and I could smell it. There was clapping from the guys and I looked to see a young guy make toward the "Block" He looked out of place here and I didn't want to know just how old he was. "Spread your legs again bitch…you're not finished yet" The look in his eyes made me somewhat fearful. I had the feeling to disobey him was not a wise choice.
Athens Escorts. Independent Athens escort services. strip club and lapdancing guide.
I did as he asked and once again spread the wide. As he viewed my well and truly fucked pussy a wide wicked grin spread over his face. "Nice cunt ya got there woman" he drawled. He was the only one apart from Gus who stripped out of his trousers and jocks, leaving his leather vest with patch on the back. He seemed so young; his skin was smooth and tight and only had a couple of tattoos upon it. His face was also smooth and clear of all hair, but the erection he held was all male. "God…just how old are you?" I asked "Old enough to fuck you, you slack bitch" came his reply, climbing and shuffling between my open legs. His hands seemed cold as he pressed them against my thighs, pushing my legs even further apart. "I said open your legs bitch…do you know what open your legs means?" he said coldly. "Sorry…I'm sorry" I said apologizing to him. For some reason the apology just came out automatically…god why should I apologize to a young arrogant little prick like this? I'm no sooner apologized than he was inside me, his tight smooth little ass going like crazy…it was obvious I wasn't his first and I sure as hell was not going to be his last. I tried once more to be nice toward him "Oh god…you've done this before haven't you" I said and smiled at him. His looked was unrelenting, cold as he replied, "Yeh, well I get to fuck plenty of fucking slut whores like you bitch" I decided it was a hopeless task, he wasn't going to be nice in return…but I guess he was right, I was a slut and probably a whore. It seemed he was going to go forever and I was praying he would just cum and cum soon. "Come on Denny…finish of lad…I think she's had enough fucking for one night" It was the voice of Gus.
Athens Escorts GR Girls Only real high class from Athens and ...
"Yeh dad…I'm almost ready to cum…. any moment now" he replied. So this Denny was the son of Gus…following in father's footsteps eh? He was humping faster now. I knew he was ready to cum. I couldn't avert his stare as he looked into my eyes. His look was cold, devoid of any emotion. Like the others before him, he'd squeezed and crushed my breasts…not tenderly but with a brutish ferocity that hurt…he bit hard into my nipples and left more love bites on my neck…. more than any of the others…it was as if he wanted to punish me…humiliate me, but for what reason. A cruel lop sided smile spread over his face as he made one final thrust. "There you slack bitch…that's all for you" he said, as he unloaded his seed. Then he quickly withdrew, having no further use for me. Like his father and others before him he left the pad, arms held high in victory and accomplishment, a swagger in his stride. I lay there hoping and praying this was indeed the last…I'd gone that extra mile and now I was exhausted in body and mind, male sperm continuing to ooze from me and onto the leather padding. I slung my legs over the side and just sat there. I hardly had the energy to stand.
Greece Escorts on the Eros Guide to Female Escorts and Escort ...
Gus came and sat beside me, arm around my shoulder. "You did well lass…I knew you would…you're one of us now, and honorary member of the chapter. I didn't know whether that was good or bad…. but an honorary member I was. If the first shower felt good, this one felt even better. My body had been hammered and it knew it, the bruises were showing and my neck was a mess, a real mess, it would look even worse by morning. When bikies fucked you, you knew you'd been fucked. Dressed and smelling good again, that cold beer felt real good as it slid down my dry parched throat. Flanked by Gus and a guy I had been introduced to as Red, apart from soreness and bruising I felt remarkably good again. I cast a gaze around the bar and room and couldn't believe that all these guys had fucked me and of course Gus's arrogant little shit of a son, who was at this moment with a couple of his older mates glaring at me…I wondered what it was that I had done to curry so much animosity toward me…or was he like this with all women. Well I wasn't going to dwell upon it, it was his problem, let him deal with it. "Big Red's gona be ya man Lisa" I looked at him, puzzled. "Big Red…he's you're guy, whenever you're here visiting…he's you're man…you bed with him" I could see why he was called big Red…he towered well above me…I felt small and insignificant along side him…as would many of his mates. I wouldn't want to get on the wrong side of him. His head was shaved and he had a full bushy beard.
maja escort dubai escort service dubai escort megan cole escort escortcity ts escort greece diana chanell escort girls in istanbul european escorts shemale escords athens escortathens
His arms well muscled and covered in tattoos, a swastika tattoo on his forehead…I just knew that undressed his body would be a tapestry of tattoos, there was nothing good looking or handsome about him…and this was my man…lucky me. Somehow I had the feeling the only interest he would have in me was for shagging purposes. The clock on the wall said midnight and I was getting tired, my body was now reacting to the pummeling it had taken and I wanted to sleep. "Er…where to from here Gus…is my car back…I'd like to get going…I'm tired and would like to grab some sleep" I said "Tomorrow morning…leave tomorrow morning, you're car's back here and ready…big Red fixed it…now why don't you show Red how appreciative you are…you two get to know each other a little better and leave in the morning" "I…. " Gus stopped me right there. "Tomorrow morning sweetheart…for now take a hike down the corridor to Reds room…get that nice tight ass" he gave a chuckle at this point "Well I guess it's not quite as tight as it used to be…but get it into bed and wait for your man to come to you…now scoot we have some serious drinking to do" he slapped my butt and indicated I leave them. I followed the passage, looking for Red's room. All the doors looked the same, I asked a passing member which was his room, he smiled and pointed to it. The room looked like it needed some tidying up, a woman's touch, obviously now my job. Right now though I couldn't care less. I undressed, flung back the rather soiled bedclothes and flopped my naked aching body down. I must have gone straight to sleep, next thing I knew were groping hands fondling my body and delving into my crevices…Red had come to bed. My bruised and battered body was not really up to this right now. He rolled me on my back and climbed on top. His mouth savagely seeking mine, forcing his warm wet tongue inside.
Escorts Greece - Συνοδοί Ελλάδα - Hellas Escorts
I could taste and smell the alcohol on him as we kissed. The thing pressing against my thighs was warm and hard. I grimaced with pain as his hands squeezed my breasts, his tongue now licking my ear he said. "Open your legs…let me fuck you woman" I didn't need to be told twice…not with this guy. As my legs opened up for him, he quickly pushed inside me, his ass just as quick to start humping. "Oh my god Red…take it easy" I pleaded. "Yeh…you like that honey…you like being fucked don't you…but you like big Red best eh?" "Yeh…yeh I like it but just take it easy Red…you are a little rough" I replied "Yeh and rough is how you like it" he said, not easing up He grunted and groaned, thrust and pushed. The only good thing was that it was not going to last long and I felt somewhat relieved when I heard him give one final thrust and a grunt and knew that he was cuming. I've never been so relieved to have a guy cum, having finished he rolled on his back and a moment later he was snoring. I turned on my side and likewise fell into a deep sleep. When I awoke the bed was empty. The smell of freshly brewing coffee, bacon and eggs was wafting through the building…I realized I was hungry…very hungry. I sat up and blinked at the strong morning sunlight streaming through the open window and stretched and yawned. My body ached more than ever, but then that's the way it seemed to happen, the day after and my pussy felt soar and tender. "How ya feeling lass…sleep well" it was Gus.
I nodded and said that I'd slept well but I was now feeling the effects of last nights activities. He laughed and said it was to be expected. It wasn't everyday I got to be fucked by thirty guys. "Just as well" I replied "Besides it was thirty one not thirty…if I remember you're son had a hand in it as well" He smiled and said "Yeh…yeh that's right…he did as well…was pretty good if I recall…bit like his old dad yeh?" "Yeh…I guess he is" I was going to ask how old he was but decided I really didn't want to know, I had the feeling I wasn't going to get the truth anyway. "Well what do I do now…do I get to go, or do you keep me locked up here with Red" I asked. "Good heavens lass you can leave anytime you want…we're not here to make trouble for anyone…or keep you against your will" He looked around the room. "Bit of a mess isn't it…why don't you give your man's room a tidy up and come and have a bight to eat…you hungry yet?" "I'm ravenous" I replied. "Come on then…have a bight to eat first then the room" By ten o clock I'd eaten all I could and drank enough coffee to look like a coffee bean. "My Mans" room as he called it was neat and tidy, probably by tomorrow it would be as bad as it was when I first went to it. My car was standing all ready for me, washed and cleaned and tanked up. On the passengers seat was my certificate. "Yes that's your certificate…proof that you were gang banged…even gives the number of members…thirty…yes I know should be thirty one…but thirty is pretty impressive also…your member number 410, you can ride with us anytime you want…you will of course have to ride with Red" It was an impressive looking document, fancy writing and all, and signed by Gus as chapter President and Red vice president. I've since framed it and it stands on the dresser in the lounge. I like to watch guests as they read it and look at it in disbelief. "Is this for real Lisa…or are you having us on?" "Oh it's for real" I'll reply.
Greece Escorts Athens Escort City Tour
"God…thirty of them…unbelievable" is often their reply. Also there was a manila envelope, containing full size coloured photo's of myself and various club members in…well, very compromising positions shall we say. The other item was a DVD and you get no prizes for guessing what was on the DVD…I'm sure you'd know. When I left the club premises I turned north, away from the city and headed back home toward Buxton. Visiting my best friend just didn't seem such a good idea right now…. I mean the mass of love bights alone were bad enough…far too many to have been planted there by one person and I didn't want to explain to her how I'd come by them. I picked up my cell phone and rang her. Said the car had broken down and I was having it repaired, would catch up with her in a week or two. I was sure my "Injuries" would have healed by then. I had plenty of time to think and relive those arduous hours I'd spent with all those guys. There were my fantasies, which made every thing seem quite easy and exciting. I mean having a multitude of men fuck you…. ohhhhhh…. yes. I could always shut off the illusion when I needed.
Athens Escort Greece Athens Escort,Athens Escort Greece,Athens Escort Service Only Real high class escort service in Athens,Independent escort in Athens and entire Greece Ellada Escorts Escort Elite Athens,Ladies Tours,Hellas Escort Girls in Athens,City T
Then there was the real thing, well I can tell you that is completely different, spending almost six hours on a black leather mattress, being continually screwed from every position…by thirty…sorry…thirty-one guys…well it's hard and soar work. I'd just keep to my fantasies in future I told myself and I sang along to the melody playing on my Epilog We humans are strange creatures are we not? Nine months later here I was driving south toward hot sun and sand. My "Injuries" had long healed and my fantasies were just those, fantasies. I kept playing the DVD in the player and in my head…the bad part about that evening diminishing with time, until I was telling myself what a great night I'd had with them…my pants were getting a little wet at the thought. Angels Bay looked beautiful this time of year. Blue clear skies and hot sun. The row of Harley's were all parked up in a neat row. Their owners wearing their club patch "Southern Trash" lounged or lay on the grass, shading under the palm trees. The sight of a tall bronzed long legged blond with mini skirt and tight fitting top was too much to let pass by without some comments. I smiled at them and engaged a couple in conversation…. big mistake Now here I am watching the heavily security doors close the world out. I see the heavy bolts slammed in place and Garcia make his way toward with me, let me show you around our humble abode first…we do boast a large membership by the way" "Ohhhhh…. shiiiit".
The most beautiful escort models of Heraklion on
www.hellasladies.com
!
Radiant call girls for your tastes in Heraklion
If you have a trip in Heraklion, a call girl will turn you on. A businessman with rebellious girl looks very cool and prosperous. When you book an escort girl, please, give the information about your plans so she can be ready for a specific activity. Honeys, presented on this site, aren't just dazzling girls. They are smart, kind, and can keep the dialogue with their clients. They know what men feel and think about. That's why all our clients are always satisfied with the services. No one ever complained about the work of the ladies.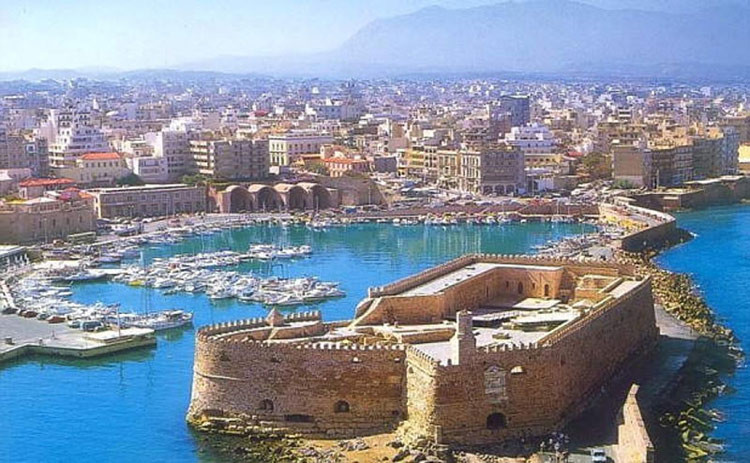 Heraklion is a nice place on Crete's north coast, is the island's capital, main port, and the industrial center. Enjoy your time here and don't be lonely. Anytime you can call and deal with escort agency if you want to enjoy entertainment with arrogant lassie. Tell us what do you want from a woman, and our agency will find the hottest hottie for you. If you have no place to have dirty time with a covergirl, we can make a reservation of a motel room or apartment. Surely, we do not forget about privacy. Wondrous chicks cannot wait to see you and have an unforgettable time. Do not lose such a wonderful opportunity.
Watch
pictures of Greek hotties and book one.
All first-class Heraklion escort services on one site
Use escort agencies of Heraklion to feel the taste of life! If you need to spend time with lascivious sweet things who can be proud of their sexy body shapes and style, just see the information on our website. A lot of insidious dolls will be glad to see you. They really know what a male needs so can help you reach the seventh heaven.All of them are exposed for you in long list and new girls from this city are added permanently. See all these bewitching colleens in professional photos. They are so sexy! Honeys have awesome body shapes and gentle skin. All of them are well-educated, kind, and winsome. You will not find such a diva on the streets. If you want to enjoy superb erotic massage, call our escort service. Sweet things from this website are ready to have a date and show all their skills to make you happy. They'll be glad to accompany you on a trip. You can visit together such amazing places of Heraklion like Archaeological Museum, Old Town, The Palace of Knossos, and Cretaquarium Thalassocosmos. Impressive Greek babes for all tastes will take a walk around all attractions in city and have a nice dinner in a restaurant or hot night in a hotel room. Everything depends on your needs. Make your dreams come true with
escort girls iraklio
!
Χαρίστε στον εαυτό σας λίγη κορυφαία ψυχαγωγία επιλέγοντας πραγματικές επαγγελματίες συνοδούς στην Αχαρνές κανε σεχ.
Μη διστάσετε να ελέγξετε τους Συνοδούς στην Αχαρνές Συνοδοί και να ανακαλύψετε πως είναι πραγματικά η ηδονή, ενώ σας προσφέρουν κορυφαίας ποιότητας υπηρεσίας συνοδών.
Escort Αχαρνές - Τι Πρέπει Να Γνωρίζετε
Η Ελλάδα, είναι μια από τις πιο ενεργές χώρες σε ολόκληρη την Ευρώπη. Διαθέτει μια πλούσια ιστορία 4,000 χρόνων, είναι η χώρα της δημοκρατίας, του πολιτισμού, του φιλότιμου, με φιλόξενους ανθρώπους, και εντυπωσιακές φυσικές τοποθεσίες. Στην πραγματικότητα, εάν θέλετε μπορείτε να εξερευνήσετε μερικά από τα πιο φανταστικά νησιά στον κόσμο μόνο για να συνειδητοποιήσετε ότι θα ζήσετε μια αξιομνημόνευτη εμπειρία ζωής.
Τα 6,000 ηλιόλουστα νησιά της, το Ελληνικό φαγητό, το Ελληνικό καμάκι κάνουν την ατμόσφαιρα ακόμα πιο μαγική. Έτσι, δεν αποτελεί έκπληξη το γεγονός ότι έχουν δημοσιευτεί εκατοντάδες άρθρα που αναφέρουν ότι το ταξίδι στην Αχαρνές πουτανες θα είναι ένα από τα πιο εντυπωσιακά μέρη στην Ελλάδα, ακόμα και στην Ευρώπη. Για αυτό είναι και τόσο αναγνωρισμένη πόλη ανάμεσα στους ανθρώπους που απολαμβάνουν να ταξιδεύουν στον κόσμο.
Παρόλα αυτά, θα εκπλαγείτε όταν μάθετε ότι η Ελλάδα μπορεί να προσφέρει πολλά περισσότερα σε εκείνους που τολμούν να την εξερευνήσουν. Ετοιμαστείτε για κάτι ολοκληρωτικά ερεθιστικό. Καλώς ορίσατε στον συναρπαστικό κόσμο Συνοδών στην
https://www.sexjobs.gr
! Ο κορυφαίος προορισμός για όλους τους πρόστυχους μάγκες που θέλουν να εμπλουτίσουν τη ζωή τους με αξέχαστες εμπειρίες γεμάτες ακολασία και αχαλίνωτο πάθος. Θα μείνετε 100% ικανοποιημένοι με αυτές τις κορυφαίας κλάσης συνοδούς που θα δείτε στην Αχαρνές εσκορτ.
Μόνο στην
Αχαρνές εσκορτ
μπορείτε να κάνετε ξενάγηση σε φανταστικά πάρκα, αξιοθαύμαστα μνημεία, γραφικά κτήρια, και άλλα σημεία ενδιαφέροντος. Να αισθανθείτε τη μοναδική κουλτούρα, τα μοναδικά φαγητά και γλυκά. Μην ξεχνάτε ότι η Αχαρνές κανε σεχ είναι γνωστό ότι προσφέρει στους ενήλικες όλα τα είδη διασκέδασης.
Τι θα λέγατε αν επισκεπτόσασταν όλα αυτά τα γνωστά μέρη μαζί με μια εντυπωσιακή κυρία; Θα σας κρατάει συντροφιά ενώ επισκέπτεστε τα ποικίλα μέρη, θα δειπνήσει μαζί σας, και θα σας ακολουθήσει στις αποκλειστικές εκδηλώσεις, σόου, πάρτυ, και σε πολλά άλλα. Θα τραβάτε την προσοχή όλων επειδή αυτές οι γκόμενες από την
Αχαρνές κανε σεχ
σίγουρα ξέρουν τι θέλουν οι άντρες. Μόνο στην Αχαρνές Συνοδοί θα μπορείτε να κάνετε όλες τις φαντασιώσεις και τα όνειρά σας πραγματικότητα.
Τι Θα Πρέπει Να Περιμένετε Από Την Αχαρνές συνοδοι
Η κάθε γκόμενα μας είναι κορυφαία ερμηνεύτρια όσον αφορά το σεξ και διαθέτει εξαιρετικές δεξιότητες που θα σας αφήσουν άφωνους. Κάντε περιήγηση ελεύθερα στη συλλογή φωτογραφιών μας για να δείτε αυτά τα ευλύγιστα κορμιά με πιασίματα και τα σαγηνευτικά πρόσωπα που δεν ντρέπονται να σας παρουσιάσουν τα μοντέλα μας.
Πέρα από τις εντυπωσιακές υπηρεσίες συνοδού κατά τη διάρκειας της ημέρας, οι καυτές συνοδοί μας μπορούν σίγουρα να σας προσφέρουν ονειρεμένες υπηρεσίες συνοδού τη νύχτα, όταν είστε οι δυο σας.
Οι εντυπωσιακές γλύκες από την
sexjobs.gr
προέρχονται από διαφορετικές τοποθεσίες. Έτσι, θα είστε σε θέση να διαλέξετε μωρά όπως παθιασμένες Λατίνες, σέξι Ασιάτισσες, βιτσιόζες Αμερικάνες, ερωτικές Ευρωπαίες, καυλιάρες Αφρικάνες, και πολλές περισσότερες που ανυπομονούν να σας δείξουν τις δεξιότητές τους. Απλά πείτε μας τι ακριβώς προτιμάτε, όπως την ηλικία, τον σωματότυπο, την εθνικότητα, και εμείς θα αναλάβουμε όλα τα υπόλοιπα.
Συνδεθείτε και συμπεριλάβετε τις πληροφορίες σας στη φόρμα εγγραφής και θα σας δοθεί απευθείας πρόσβαση στον κατάλογο συνοδών μας που είναι γεμάτος με μωρά συνοδούς. Μπορείτε να προσαρμόσετε την αναζήτηση σας επιλέγοντας ποικίλες κατηγορίες. Νιώστε ελεύθερα και ανακαλύψτε ανάμεσα στην Κανονική, στη VIP, στη Διαμαντένια κατηγορία και άλλες κατηγορίες υπηρεσιών συνοδών όπως ρούφηγμα πούτσας, ερωτικό μασάζ, παιχνίδια ρόλων, ερωτικά παιχνίδια, πισωκολλητό, μαλακία, ποδομαλακία, ΣΔΜΧ, κατούρημα, ομαδικό σεξ, ανάλογα το μέγιστο προϋπολογισμό σας.
Αξιοπιστία Escort εσκορτ Αχαρνές
Όλες οι προσωπικές εγγραφές τις διαχειριζόμαστε με τη μέγιστη προσοχή και ασφάλεια για να διασφαλίσουμε ότι θα διατηρηθούν ολοκληρωτικά ασφαλείς ότι και να γίνει. Επομένως, μην χάνετε άλλο χρόνο και βιώστε αξέχαστες εμπειρίες Συνοδών στην πορνες Αχαρνές ανακαλύπτοντας τις πρόστυχες γκόμενες, επειδή αναμφίβολα θα τις λατρέψετε!
Escort girls
Escort girls -
crawley high class
https://www.sexjobs.pl/massage-parlors
towarzyskie bydgoszcz
seks ogłoszenia warszawa
Escorts Abu Dhabi comes with an infinite number of adult escort women, explore the complete list of benefits in case you are intending to travel to Escort In Uae.
How To Simply Hookup With Chicks From Escorte Abu Dhabi? Whether you are craving a meeting from
Escort Service Abu Dhabi
or Independent Escort Abu Dhabi, which are the most popular locations in this country, or a date in any of the other big cities that have this platform online, you will probably want to know the hottest tips on how to get the best services and the best deals.
Eskort Arab is here to offer high-quality dating services to any type of visitor. Whether you come here for business purposes, or simply for a city break, you will certainly need the best relaxation and pleasure. That's why, benefiting from this service for a hot hookup is most recommended, especially if you are a single dude seeking to have some naughty moments in the city.
In order to hookup with the best beauties and be sure you will get the best moments, our escort platform will provide you plenty of filtering options and customization options so that you can browse for your favorite chick with ease. That way, you will have higher chances of enjoying the right type of escort that can fulfill your desires, without having to seek for her and lose valuable time doing that. Make no mistake, any of the listed dolls at
https://uae.escortnews.com/escorts/dubai
will be able to fulfill your kinks no matter what. In fact, these girls are eager and always hot, always prepared to serve the exact quantity of desire and privacy so that you can feel great.
Rated as the most desired Abudhabi Escorts babes you can imagine!
We work around the clock to gather the sexiest
https://www.topescort.me/dubai
ladies on our site. We carefully select each and everyone so that we can be sure they meet the highest standards. For that reason, we can guarantee that these chicks will make you feel amazing the second they will pass your Motel room door. Not to mention that Abu Dhabi Escorts allows a massive search for all clients in a big number of towns across the country. No matter where you will be located, be it in the biggest city city or in other counties, you will always enjoy the chance of meet the sexiest
Escort Service Abu Dhabi
babes with just a couple of simple clicks. The millions of visits our site makes a month is best proof that these dolls are the real deal.
See the coolest forms to see superb women at
https://www.topescort.me/dubai
.
http://satanicescorts.com/
, In Your Interest, For Unique Sexual Adventures