Little Red Panties
Erotic
2006-10-25
We just get to my place after you walked me home from work. You're a bit bored because it ran an hour late and I made you wait. Your not sure what's up because I haven't been chatty the whole way home. You're a little annoyed but won't bring it up because you don't want me to feel guilty over things that are so small.
I sit you on the couch, kiss you and put in a movie while I change out of my work clothes. You're sitting on the couch, not really paying attention to the movie. You think 'why the hell did she put this one in… she knows I hate action. ' You shift your position and prop your legs on the coffee table. You get uncomfortable with that position and shift again.
After a while you decide your thirsty and call into me, "Baby, you buy me any pop?"
I call back, "yep and I put it in the fridge this morning so you could have some cold when we got home. "
You give a small smile as you get up to get yourself a drink, you feel a bit guilty for feeling impatient. As you crack your pop though you happen to glance at the clock above the kitchen table. You have been waiting for me for over 20 minutes just for me to change my clothes… your lips go tight and the muscles in your shoulders tense.
'Its ok,' you tell yourself, 'she wouldn't be making me wait this long on purpose. ' You sit back down on the couch and pretend to pay attention to the crappy movie. You shift positions a few times, put the pop down, pick it back up again, realize that its all gone.
agencies, agency
You lean over and look at the clock, sit back in a huff. 'What the fuck is taking her so long?' you think as you lean forward and set the empty can back on the coffee table.
You're annoyed and almost half-asleep by the time you hear my bedroom door click open. You think: 'its about fucking time woman!' I go over to the fridge and pour myself a glass of orange juice. Your so annoyed with me for not even acknowledging that I had made you wait so long that you don't look up at me until I'm almost standing over you.
You were going to play cool and unresponsive, pretend that you hadn't noticed that I finally came out of my room, but you catch this smear of frilly red colour riding high on my upper thigh. You turn your eyes to get a better look, though not your head; you're still annoyed with waiting for me.
Your breath catches as you realize just what this frilly piece of red actually is. You look down at my feet quickly to see if anything is attached to the garter that I'm wearing, I'm not wearing fishnets this time. You get quick flashes in your mind of what it would feel like to slowly pull the garter off with your teeth…
You glance up a little and notice that it happens to match the rest of what I am wearing… that means that I didn't just throw together pieces that I had collected from here and there… You get quick flashes of me looking though lingerie stores to find that perfect outfit. You could tell that I had bought it with care and wonder when I had the time normally I go shopping with you. You sigh a little, once again I'm showing you just how much I love you, just how much I want to impress you and make you happy.
As your eyes travel up your mouth slowly looses the sexy little smile it just had, your body goes limp… though not all of it does, you can feel a sudden tightening in between your legs and know that I would definitely notice this boner- and quickly.
I'm wearing red lace. The pattern doesn't have a picture that you can see right off, but the cut is amazing.
escort forum
It accentuates the roundness of my hips and plays up my natural curvieness. The top of my panties are just low enough for you to see a leg of the spider on my left hip. You feel another pull of tightness and you wonder just why you had been annoyed a few seconds ago.
Your eyes travel across the top hem of my panties and up my belly, definitely firmer than you last remember three weeks ago. You think about booking more time off work.
My body has tensed since you started looking, I can feel you caressing every part of me with your eyes and the anticipation is making me tingle. I feel a similar kind of pull between my thighs, deep inside myself. Your looking at my bra now, ahhh, you just notice how shear the lace is. You can see my nipples through the lace and I get this ghost feeling of your thumbs gently sliding over them, they both harden and poke at the fabric.
Your eyes finally finish their first circuit of my body and reach my eyes. My breath catches as I see that amazing colour of blue. Your pupils are dilated, fuck baby I can hardly stand the look your giving me.
You think that I'm just teasing you, showing you the line of my body.
planetdreams
I reach out a foot and rub your left shin with my toes, you know that I am definitely teasing you. I walk around the coffee table and for a second you think I'm going to get freaky and give you a table dance. I put my juice down and pull the table out just enough and walk around to you. I reach beside you and pick up a pillow and place it in-between your feet, you wonder what I'm going to do until I bend my knees and start to kneel… you know what's coming…
"I'm sorry for making you wait honey" I say in that sexy, low, almost purr of a voice. You know just how much I'm turned on already… and all you've done is look at me… so far. I run me hands up the outside of your thighs, lightly pull at your belt with my finger tips then run them back down. I never took my eyes off of yours.
"I missed you baby. It's been way too long," I pout slightly, "and you haven't even been giving me phone sex either. " You gently caress my cheek with the backs of your fingers.
"I'm sorry baby but you need some anticipation, its good for us right?" you say while giving me that knowing look, like you really know best, you bastard. I give you a smirk and a look that says 'all its going to do is get you raped and you fucking know it!' I bite my lower lip and undo your belt, loosen it a little. I undo the button.
"You're going to kill me with all your fucking anticipation baby. " I wrench the zipper down, surprisingly without grinding the metal, your stomach tightens a little and you make a mental note; 'three weeks is too long to make my woman wait.
escort agency athens
'
I grab the top of your belt with my fingertips again, but this time I don't let go, and I hook your boxers at the same time. You arch your back a little and pick yourself off the couch just enough for me to slip your pants down around your shins. I leave them there. I run my hands up your thighs again and gently dig my fingertips into your skin on the way down; you feel another pull in your crotch but this time I can see the full effect that I'm having on you.
I lean forward and kiss your lips… gently; I don't want you taking control of this situation. I reach for your shirt and help you lift it over your head. I tilt my head to the side slightly, look you in the eyes and drop it on the floor beside us.
"Umm… baby you look cold. " I give you one of my sexy smirks. I lean forward, breathe my warm breath gently over your cock. "You want me to warm you up?" your breath comes out in a fast, wonderful exhaling sigh, fuck baby I love that sound…
I take your cock in my hands and gently rub it between my hands. I wrap one hand around you while the other slowly, gently, reaches up your leg and around to grip your back. I slowly move my hand up and down while my tong reaches out for your head. You gasp faintly when it makes contact. I lick your head softly for a bit then stop and look you in the eye; I take you in my mouth, your back arches slightly, involuntarily trying to push it in further.
Athens Escorts GR Girls Only real high class from Athens and ...
I take your body's cue and take you deep inside my mouth sucking it in. You moan softly… 'Baby that's not all I have for you' I think as I grasp your hips pull it in and out then suck it back in again. Your hips move with my motions and I hear your panting, I feel a surge between my legs and there is a wetness there like you wouldn't believe…
Your hands are in my hair and I think I hear you whisper in a half moan "baby, I'm not sure how long I can hold on. " But I need to give this to you… you turn me on so much, and you taste sooo good… I stop deep throating you and take it in my hand again, I lick your head and nibble a bit. I kiss it and there is wetness there that has not come from my mouth… I moan and lick it up, fuck…. You taste so good.
"That's it baby, that's the last straw. I can't take it anymore," I moan out the words
"Where were you hiding that baby?" you ask me, impressed. You look a little nervous as I open the package though and try to take it from me. I evade you and put it to my mouth while pushing you back on the couch. I grab your cock and make like I'm gong to give you head again. I slide the condom on with my mouth and you think 'holy shit… she's got tricks for everything!' I roll it down over your cock and suck a little when I get back up to the tip… just to leave enough room for you to come… I reach behind me to the coffee table where I left my juice and swish out my mouth a bit, I lick my lips to help get the taste of your cock gone… I stand up and look down at you.
"Are you ready for me baby?" I ask you with a knowing smile. You move yourself forward on the couch and grab me by my hips and pull me toward you.
"Yes and you fucking know it, you fucking bitch!" My breath catches just before your lips press hard into mine, fuck baby! You make me feel so good.
Pornstars escorts, Pornescorts
Your need makes me melt and I move the way you make me without thinking about it. You start kissing my neck and suck hard then bite. A moan escapes my lips. . . You kiss down my chest and take one of my nipples in your mouth through the fabric. I gasp and grab a handful of your hair; I pull you closer as your tong moves over the fabric. It feels so good but I can't stand it for long and I move aside the red lace for you. You take my nipple in your mouth and suck hard, running your tong across my nipple as you suck. You toss your head and let it snap out of your mouth, I try not to smile as I see your bushy hair bounce around. You move aside the other cup of my bra and start working on the other nipple. Your hand is gently squeezing the first breast and you run your thumb over my nipple as you bite the other. I gasp and moan and try to pull you closer. Your free hand drags down my side, over my ass and snakes around until its on my inner thy. I feel you caressing the fabric between my legs, I know you can feel the wetness there.
gabriela escort lucrezia escort escort tube submissive girls escort girls in thessaloniki russian escort milan aphrodite agency
You reach your fingers underneath my panties and graze the hot skin just waiting for you. I press myself against your hand as you pull the lace away further so you can stick your fingers deep inside me. I cry out and you lean back to watch my facial expression. My eyes are closed, my head thrown back. I am gripping your shoulders so I don't fall over; baby it feels so that good my knees are getting weak.
I open my eyes and see you looking at me. I lean in and we kiss hard, I can't stop clinging to you, your fingers hitting the right places inside me. I take your tong in my mouth and suck hard, fuck baby I need you so bad, I want you so much… I can't stand it any longer and I take your hand from inside me, I push you back on the couch and pull down my panties. You hold your arms out and help me settle on top of you. I reach down and guide you inside me… we both gasp with relief. I clench my muscles and push onto you, you arch up into me, but baby I can't get enough. I try harder to take more of you into me, I strain and grind on you but it doesn't help much, its not enough.
"Take me to our bed" I tell you, in between panting breaths. You moan and kick your pants off the rest of the way. You reach down and cup my ass with both of your large man hands and hold me against you tightly.
Eskort Bayan İstanbul Damla
I wrap my arms around your neck and grip you with my legs. You stand slowly, afraid to drop me, but baby I totally trust you.
We make it into the bedroom and you slam me down on the bed falling on me in just the right way, but your no longer inside me. I cry out in dismay until you grip one of my legs pull it high and slam your cock into me so hard I cry out. Oh! Baby I never knew you could be like this! I wrap my arms around you and hold you close, I can't get enough of kissing you, and you know it.
I reach my pique quickly and you keep going, seemingly oblivious, bringing me closer and closer to another. I'm so loud and I can't fucking get enough of you, I anchor my heels into the mattress and start pushing back onto you. You ride me so good I'm getting yet another- "oh! Baby!" I cry out, "Baby, I need you- need you- please!" I can hear you moaning… fuck, I can't stand it! "Come, please! Baby! Need it…. Need you so bad… please!"
You moan louder "You need me, huh?" fuck baby… I'm getting another; I need your come in me so bad. Finally I feel you start so shake and we cry out together.
Ahhh… release! We move a bit more then you collapse on top of me. For a moment I can't even think. Your weight feels so good on top of me… makes me feel so safe. In this moment I feel the love for you so much I have no clue where the hell I store it all. There aren't enough words to describe just how much I feel for you.
Turkiyenin en iyi escort sitesi | bayan escort | travesti escort | istanbul escort | escort bayan | bayan escort hizmet | eskort | eskort
We doze for a bit, then you slide out of me and turn me over and wrap your body around me. I'm half sleeping and can't willingly move any part of my body, I am completely made of putty in this moment. You kiss my shoulders and back and it makes me feel this wonderful contentedness. You can never seem to get enough of kissing me. It makes me feel so needed, so loved.
I wish we could stay in this moment for the rest of our lives. I snuggle back and press my bum into you and feel a second stirring, I giggle and smile and press even harder, I grind a bit and turn my body so I can kiss you, its slow and deep and completely full of love…
and I reach behind me to where I was hiding the condom in the back of my panties. You smirk at me. .
Berlin Escort Girls - Visit Berlin to see Beautiful Models That Could Keep You Company
For those looking for the most amazing thrill when on vacation or a business trip, Travel Escorts Berlin can do the trick for you. Discover incredible experiences with the Sexiest women.
Plenty Choices for The Hottest Private Apartments Berlin, Quick and Trustworthy
Whenever you feel like exploring Germany, either we are reffering to a business, trip or a holiday, or even a city break, using the Best Escort Berlin platform to enjoy some pleasure is always a clever alternative. One may think that using an escort to keep company is a difficult and hard thing, but we say it's the the other way. Accessing the Berlin Agency Escorts service to meet a beautiful lady and share some private moments together is highly facile and reliable. It only takes a simple clicks to do that, and the outcome will be amazing.
Assure you use the genuine Escort Berlin prior to making the next step. To come as a help, our page offers several security features so that your own info and your payment info be secure. Also, the models that offer Skype Escorts Berlin
https://www.topescort.de/berlin/skype-escorts
on our platform are carefully picked by a team of professionals. Assure you use the right platform, with the green badge, for the hottest Escort Girls In Berlin experience.
Fast Selection of Models And The Best Dates
The minute you arrive on the right page, you will love how intuitive and reliable every feature of this page is. You will get to select and arrange a meeting with your desired Independent Escorts Berlin girl in less than a few minutes. Just like the whole nation and the people of Germany, these hotties adore to be accurate and on point. Every date with a model from escort any city Germany will be an astounding one. Either you want a meeting with a native German hottie or a different type of Escorts Berlin doll, we will make sure to always grant you the best results. The finest dates await you. No matter the plan or the intention, finding the right escort for the right date will be something highly amazing and easy to do.
Start by exploring the Callgirls Berlin for the right chicks. The service is stashed with gorgeous girls, all of them happy to see you. Some are sluttier than others, while some are classy and shy. Select the one that attracts you the most and feed your secret wishes along with them. The escort any city Germany service is rated as one of the hottest in the whole country, so the experience will be similar. No need to seek other places or other paged, the Berlin Escorts platform will definitely provide you the hottest results in terms of naughty models to date you. Release your inner wishes and fantasies because these dolls will make sure to fulfill them all for you. Even the wildest sexual fantasies can find their tamer with this Travel Escorts service!
https://www.topescort.de/
https://escortnews.eu/escorts/Germany/Berlin.html
https://germany.escortnews.com/escorts/berlin
https://www.topescort.com/berlin
Escort girl in Singapore - One of the best things about having an escort is that they are convenient and flexible
To discover escorts in Singapore, the Internet is one of the greatest resources. The Internet is rife with directories and websites dedicated to matching customers with escorts; they may be invaluable when searching for a suitable companion. SG Escort Babe, SG Escorts, and SG VIP Escorts are just a few of the most well-known escort websites in Singapore.Ultimately, when you hire an escort in Singapore, you get to give in to your wildest fantasies and have an experience that will last a lifetime. These ladies are stunning, charming, and extremely professional, making for a memorable experience that will leave you wanting more. Book an escort in Singapore today and treat yourself to a little pleasure.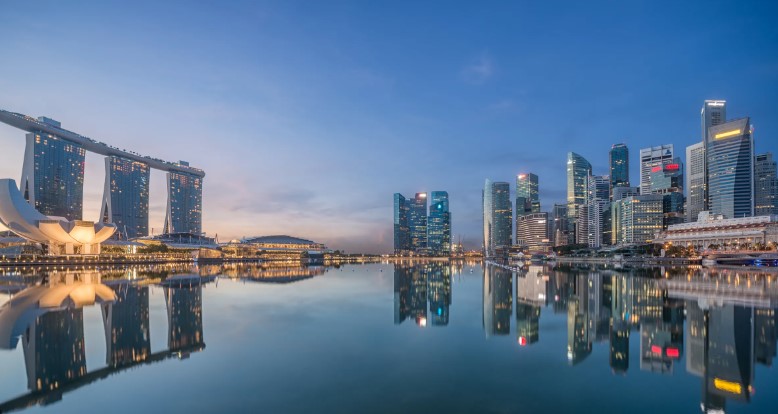 Singapore escorts girls
Last but not least, escorts in Singapore are a simple and covert method to see the city's vibrant nightlife and exciting attractions. Singapore escorts, thanks to their attractiveness, competence, and adaptability, are the best travel companions possible. Singapore is a great place to locate an escort for any kind of date, whether it's a romantic dinner for two or a more exciting meeting.The privacy provided by an escort service is yet another perk of using their services. Escorts are required to protect their clients' privacy and adhere to strict confidentiality guidelines. As a result, you can relax and take advantage of the situation without worrying about anyone finding out.
Escort girl Singapore -
https://escort-guide.tv/escorts/Singapore/Singapore.html
The ease with which you may find an escort female close to your location in Singapore is a major plus. You won't have to go far to meet the lady of your dreams, since the city is home to several reliable escort services and independent escorts. Booking an escort is as simple as doing an internet search and clicking a few buttons.The SG escort service is renowned for its dependability and expertise. They are dedicated to their work and always go above and above for their customers. They arrive on time, have everything they need, and consistently go above and beyond to ensure customer satisfaction.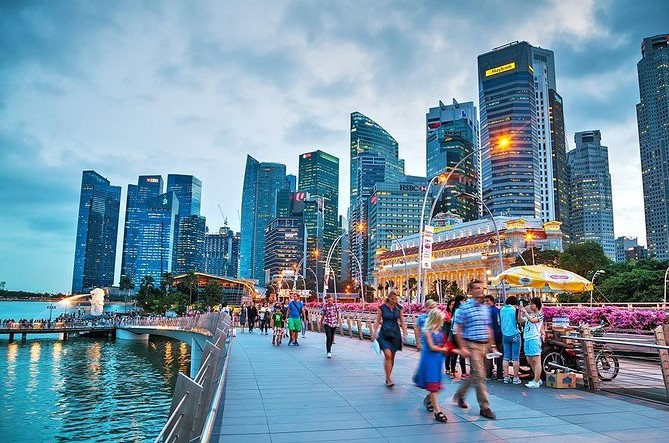 Escorts in Singapore -
https://singapore.escortnews.com/
Singapore is a thriving metropolis renowned for its stunning skyline, delectable cuisine, and thrilling nightlife. There are many different escorts available to offer company and entertainment for people who are searching for a little additional excitement while visiting Singapore. A Singapore escort may make your trip unique, whether you are visiting for business or pleasure.Companionship is only one of the many services that escorts in Singapore can provide; they also engage in massage, role playing, and BDSM. There is an escort in Singapore who can cater to your every need, whether you're hoping for a sensual and soothing time or an adrenaline-pumping one.