Temporary Jobs 1
Exhibitionist
2010-10-24
Introduction
Hi, my name is Vanessa. I was born in December 1975 and now have a 34AA–24–35 95-pound figure with blondish hair. In 1998 I quit my boring existence in a little town in North Wales and went to work as a Housekeeper for a middle-aged man in the East Midlands of England. It was a brave decision to make as I'd applied for the job after seeing the job advert in a BDSM magazine that someone had left in the hairdressers where I worked. I didn't really know what I was letting myself in for, but I really did need to do something because my life was so drab and boring. Even the interview for the job was unbelievable, but I was so desperate to change my life that I did everything that was asked of me, and I was finally offered the job.
Shortly after starting the job my employer (Jon) told me to write a Journal of my new life, and he has since created a web site that it is published on.
If you care to read my Journal you will discover that my relationship with Jon is rather different to that of most employee and employer, but I have easily come to realise that I have a life that just could not be more satisfying or pleasurable. I love my life and all the little adventures that Jon and I get up to.
Apart from a little bit of hair that grows on my legs, I have no body hair below my neck. It's all been removed with electrolysis. I'm slim with small(ish), pert breasts that have small aureoles and giant nipples. When they're hard Jon says they're like chapel hat pegs. I have a nice firm, flat stomach with a pubic bone that does stick out a bit. In my pussy lips I have 2 little gold rings that Jon put in me. My clit is very prominent and is usually sticking out between my lips.
in city tours escorts istanbul
It's about an inch long with a little round head. Jon sometimes calls it my little dick. I don't own any bras, knickers, trousers, leggings or shorts; and 90% of my skirts and dresses can be described as mini or micro. I used to be a very shy girl, but I've now gone completely the other way, and get a great thrill from letting other people see my body.
I hope that's enough to satisfy the people who asked. If it isn't, perhaps they would like to e-mail me with specific questions.
vanessaevans69@hotmail. com
Jon told me to stop writing my Journal in the summer of 1999, but has recently asked me to document, some of the more interesting experiences that we have had since then.
Both Jon and myself have been scouring the Internet looking for ideas for little adventures or incidents that we could manufacture to have some fun.
Temping
I left my hairdressing job a while back. The management were getting a bit fed-up with me taking so much time off, so I quit.
I was getting a bit bored at the end of last year, and after discussing it with Jon I signed-on for a Temp Agency.
mpourdela athina
I didn't do many jobs for them before quitting, but there were a couple that are worth telling you about.
The first was a firm of Solicitors. It was only small with 3 qualified Solicitors and a couple of Secretaries. One of these was off sick and they needed someone for a couple of weeks to look after visitors and do the filing. The firm was founded by the old man Solicitor and the other 2 Solicitors are women in their thirties, both well over weight.
The Agency told me that I would have to dress smartly so the weekend before I started I made a couple of skirts that are to mid thigh – long for me. Jon made sure that they had slits up the back and front. I wore them with rather modest baggy blouses that tucked into the skirts.
When I got there I found that the office is up some stairs right in the middle of town, and the receptionist's desk is right at the top of the stairs. After I'd been introduced to everyone the Secretary showed me to my desk and told me that the girl that was off sick usually wore trousers and pointed to the front of the desk. No modesty board. I told her that I didn't have any suitable trousers, which is almost true – I don't have any trousers. She just said, "Oh well, I'm sure you'll manage. " I smiled and thought, 'you bet, this could be fun. '
I spent most of the first couple of days getting used to the telephone system before I managed to relax and start to have some fun.
european escorts
Each time I heard the door at the bottom of the stairs open I'd get back to my desk and sneak a look to see who it was. If it were a man I'd let my knees part and watch their eyes to see if they looked. If it was a hunky man and he looked, I'd let my knees drift even further apart.
After I'd phoned whoever to tell them that their visitor was there, I'd ask the visitors to sit in the waiting area that was in front of my desk, but to a slight angle. It's amazing how the men would always sit on the seat that had the best view up my skirt. I made sure that some of them really go distracted from their business there.
There are some filing cabinets just near the visitor seats and I made sure that I always had some documents that needed to be filed in the bottom cabinet.
My duties took me into the old man Solicitor's office quite a bit. When I handed him documents to sign I made sure that I bent forward so that he could look down the top of my blouse.
His office is one of these 'old world' places with bookcases all up the walls with a little step ladder to get up to them. After a couple of days he started asking me to get the books that he wanted that were high up.
The two female Solicitors were miserable things. I'm sure that they realised what was going on, but they never said anything, just gave me lots of work to do.
citytours αθηνα
The other Secretary always wore long skirts or trousers and never seemed to want to get into conversation. I caught her staring at me a couple of times, and it was a good job that her desk faced away from the visitor's waiting area.
At the end of my time there the old man thanked me for brightening the place up, and said that he wished that he could keep me on longer.
The second interesting Temp job that I did was a week in cafeteria in a big shop. It wasn't the job that was interesting (it was crap), it was what Jon was doing to me whilst I worked. A short while after I told Jon what I was going to do he told me that I had to wear my remote controlled egg every day.
The first morning went quite quickly, but at lunchtime, just as I was in the middle of serving an old lady, the egg got switched on. I was in mid sentence when I suddenly gasped, bent over slightly and started shaking. After a few seconds I managed to compose myself enough to look round for Jon. As I was looking the little old lady asked me if I was alright.
The egg was on low so I managed to continue serving customers while I looked round for Jon. I couldn't see him anywhere.
About 15 minutes laterthe pace of the vibrations increased andI still couldn't see Jon. Then it got higher. I was in serious danger on cumming while serving a customer.
Athens Escort agency. Escort in Athens, Greece female escort from Athens, Greece
I was starting to sweat and kept pulling a face and stifling a scream.
As I came the first time, one of the other girls asked me if I was okay. What could I say, "yes thank you, I'm just in the middle of having an orgasm, I'll be back to normal in a minute!"
After about an hour the egg got turned down to low and stayed like that for the rest of the afternoon. Twice during that time I had to go to the toilet to dry myself.
The same thing happened for the next 3 days. I never saw Jon once, and he denied being there when I asked him about it on an evening.
The last day started the same, but half way through the lunchtime, just as I was building up to my second orgasm, the egg went on to full. I had a really difficult time trying to concentrate and to look normal. I haven't a clue what the customers must have thought. I know that some of the staff thought I was ill.
There was one girl who I think suspected what was going on, each time our eyes met she smiled at me with that knowing look.
The egg stayed on full for about another hour, it was agony and great all at the same time. In the end, I looked up at the next customer and Jon smiled and asked me for a boiled egg sandwich. Then he asked me if I was all right, as I looked all flustered. He left the egg on full until he'd finished his lunch and left.
adoos slando olx
Jon's told me that I can do some more Temping jobs if I want, I'll go into the agency every so often and see what they've got.
Love,
Vanessa
.
Find the hottest escort models of Limassol on
europescortguide.com
and enjoy our time!
Beautiful call girls of Limassol are ready to do their job well
Are you looking for call girls in Limassol? This is the right online service to find some spicy covergirls ready for everything. Our agency works for a long time and all our customers are always happy. You can see a long list of dolls from the Limassol who are ready to do a good job. Teen girls, crazy MILFs, and mature madwomen have their own profiles with detailed information. Admire their erotic pictures. They are awesome!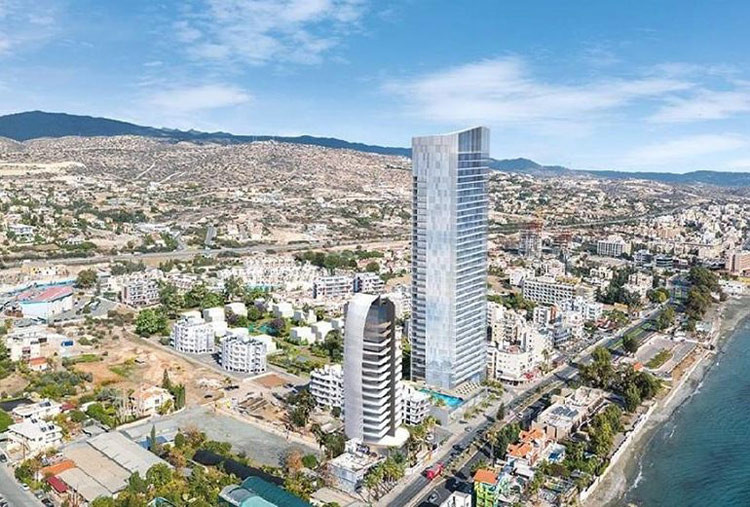 Limassol is a shoreline city with a long beach. It's a mix of modernization with past. Hip restaurants in old town should be visited with an escort girl. If you are a tourist, you will like to have a tour with a stunning bimbo and see Cyprus Archaeological Museum and Aphrodite's Rock.If you desire to watch all studio photos of our hot dolls, please, create an account. It is free. Most of the lassies want to hide their face to keep anonymity on the web. It proves that ladyloves are real and they are worried about their reputation in society.
escort services in limassol
will amaze you with their sexuality.
Find exquisite cuties in the top-class escort agencies of Limassol
Escort services of Limassol is exactly what you need to spend the best night of your life. There are special filter options to find the appropriate lassies faster on our website. Choose the type of hair, and ethnicity. It will save your time. Vicious misses are waiting for your message. Do not leave them alone. Everyone wants to get sex and woman's company. You can receive it immediately, just do the first step.This website gives you all necessary information about escort in Limassol. The hottest dollfaces share here their HQ pictures and detailed information. You'll find here an appropriate travel companion or a lover for sure. All these girls cannot wait to date you and make all your dreams come true. Nothing else matters when a jilt in sexy lingerie strips in front of you. Forget about all problems and call a girl because you need it. Add this website to favorites to return here later for the first-class lookers of this place. Do you want to have fun? This online service can help you book a girl who will make you happy! Here is a long list of all escort agencies in Limassol. Read the information, see the high-quality pics, check the number of escort models and how many of them are proved by our service. It will help you to make a decision. Follow the
link
now and have a wonderful time!
Escort Cairo
What Escort Cairo is all about You must have surely heard of the city, because it is really well-known around the globe for its attractive parks, spectacular sightseeing experience, stunning architecture and many more. However, you may undoubtedly be stunned to uncover that city is not about the tourism only. In fact, this locationhas got more to offer for those, who know how to search. Welcome to Escort site, the best webpage for any dirty-minded guy, who is looking for some arousing escort experience.
What you can find at Escort Kazakhstan Website
Visit
escort Kazakhstan
site and reveal atotallynew world of lust and lechery. Our site is constructed is such a way that even if you visit for the first time, it won't take long for you to understand how everything works. Visit here
https://www.topescort.com/de/fetish
and upon completing the registration beingsearching for escort chicks of your dreams. The wide selection of various categories will undoubtedly help you in that. You are free to choose from standard, VIP, diamond and other categories, depending on your preferences and budget. Fortunately for you, there are a lot of arousing babes in city – Latinas, Asians, Caucasians, Europeans, ebonies and they cannot wait to see you. Feel free to go through their bio to check out their alluring pics and point out the ones that you like the most.
Security and Wide Selection
Rest assured, our experiencedescort ladies will undoubtedly identify the best methods to satisfy your wild fantasies with help of astounding oral sex, exciting sex massage, kinky cosplays, joyful toying, gorgeous anal sex, breathtakinghandjobs, vivid pissing, stunning orgy and many moretypes of sex games. They will undoubtedly not stop till you get totally satisfied.
Don't worry, all your private information will remain safe with us, because we care for each and every customer of ours and always strive to provide the highest quality, same as our attractive babes!