/

Gay

/

Lake District Ramble
Lake District Ramble
Gay
2006-01-02
I was part way up Coniston Old Man when the weather closed in, a typical late spring day clear blue sky turning to cold heavy rain in minutes. I decided to wait out the weather in an old barn, I had been planning to spend the night in the local Youth Hostel but it wouldn't be the first night I would have slept on a bed of straw. Inside the barn there was an old fireplace no doubt used many years ago by the odd shepherds caught in winter storms. As I was wet through I lit a fire and stripped off my clothes using some old baleing twine as a clothes line, I squatted naked close to the fire for warmth but not before filling my camp kettle with water and putting on the fire. . The barn door creaked, I glanced round to see another guy come in pushing the door closed behind him, he looked to be at least five years older than my fifteen years.
'Bloody weather, supposed to be spring'
The guy was also soaked to the skin, to be truthfull he looked totaly out of place, he was wearing just a shirt, slacks and ordinary shoes. Up in the Lakes hiking boots are a must as well as a sweater and parka, he might as well have had a sign round his neck saying "townie". He seemed to notice me then, I gave him a wave.
'Want to share the fire then' I offered. 'might as well get out of the wet clothes while you're here, looks like it's set in for the rest of the day'.
I watched as he fought with his wet clothing as it stuck like glue to his body, finally his clothes joined mine on the line and he joined me close to the fire.
'Is it often like this, wet I mean?'
I confirmed that this was the norm at this time of year, it was also the reason I always carried the makings for a cup of tea, food and my sleeping bag as well as dry clothes.
'How come your naked then', stating the obvious.
I explained there was no point putting on dry clothes until I needed them. Although the way he was looking at me made me think I should have put them on.
Greece Escorts, Attica Escort Models Greece Girls
I put tea leaves into the kettle allowing it to brew, I offered the guy a cup, I had no milk but sugar wasn't a problem.
As the tea warmed him inside he started chatting, he came from Preston, it was his first visit to the Lakes, not a surprise to me. He was staying in a hotel in Ambleside and some bright spark had told him it was a nice walk up Coniston Old Man. So he had caught the bus and here he was, 'naked in a barn with a nice boy sharing a cup of tea'.
That statement made me look, that is not exactly the conversation starter I expected. Neither was the "do you have a girlfriend", I had heard that one before, I was starting to get the idea where this conversation was leading.
I glanced across at him, noticing that his cock seemed to be thickening. My glance made him bolder as he continued talking and sipping his tea he began stroking his cock, encouraging it to stiffen and thicken. As his grew mine came out in sympathy even though I didn't intend it to.
The conversation leant more and more towards sex, had I ever fucked a girl, yes, had a girl ever sucked my cock, no, have you ever stroked another guy, yes. That caught his attention, then came the who, when ,where, did I enjoy it, did I do anything else. His cock was no rock hard and throbbing, I had to admit to myself it looked appealing, its large cut head glistening with a drip of pre cum. He moved closer to me, putting down his cup he stretched his hand to my cock, at his touch my own cock jumped.
'How about we warm each other up' he softly stoked his fingers over my uncovered glans.
golden shower escort athens
Once again my standing cock took over from my common sense, I pulled my sleeping bag out of my backpack and laid it on top of the straw. The guy joined me there his cock bobbing as he walked towards me, until it butted my lips. I opened my mouth and engulfed the head tasting the subtle saltiness of his pre cum on my tongue, I felt the weight of his balls in my fingers and smelt his musty sweat.
Escort in Greece, City Tours in Athens Thessaloniki, Escort Agencies, Escort Reviews, New Arrivals
All I could think of was I wanted this to last forever, I urged him on telling him to fuck me harder. Finally he stiffened I could feel his cock pulsing inside me as he pumped his cum flooding my insides. Finally he withdrew his cock, his cum leaking out of my stretched hole, he took hold of my hard cock and wanked me until I shot my load again.
I laid there exhausted, he went to the door the rain had stopped and the sun was shining again. He dressed and said goodbye as he closed the door I realised I didn't even know his name.
.
Canberra The high-class escort girls in Canberra are waiting for you on
australia-xxx.com/escorts/canberra
!
Lusty escort girls of Canberra will turn you on
Canberra is well-known as a desirable place to have fun with lassies. It's a city situated on the northeast coast of Australia. Find a model and have a ride on Valletta Ferry with her. Later, you can visit such wonderful places like Salesian Theatre, and Tigne Point. Next step in your awesome tour is dinner in a restaurant and passionate night with delectable Canberra females. This escort agency will help you choose the best one.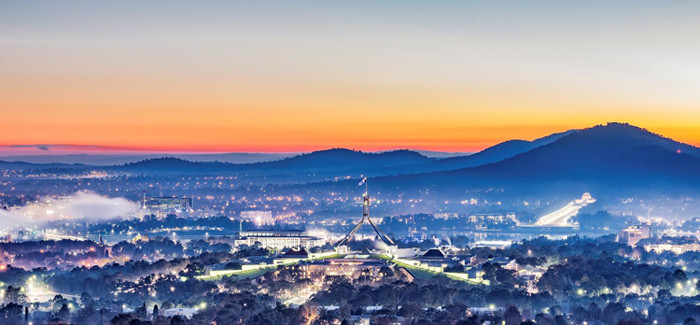 Escort girls in Canberra are soft-spoken. You are lucky that you have visited our online service. Pick a hottie now, choose the place and time, and get ready for extremely amazing fun. Here are presented tootsies for all tastes. Admire their sexy photos and meet those who fit your needs. Nothing can be better than a night spent with professional escort models. Their talents are awesome so you'll never forget such this date. Have a wonderful time because everyone deserves satisfaction. All information about Canberra escorts can be read following the
link
! Get full information about babes and services. Call madwomen right now and have a crazy time. The top escort models of Australia will bring you necessary satisfaction.
Here you will be serviced by the best escort agencies of Canberra
Are you alone? Do you want to find a lass who can change your life and bring you real satisfaction? Maybe, one girl isn't enough for fulfilling your wishes? Canberra escort agencies can help you right now! Just imagine how a feisty barbie gets acquainted with you and makes you feel like a real man! Here is presented a huge list of rebellious call girls. They are real and ready to work. Each profile is approved by our service. The professional photos and data are real, too. If you use escort services on this site, you may be sure about everything. 100% confidentiality and high level of service will make you use this site again later. All our client are always satisfied and never complain. We don't post honeys with a bad reputation. Bewitching girls and voluptuous cougars will be happy to have a crazy threesome with you. Canberra escort agencies give you a unique possibility of experiencing something unusual. It is difficult to meet one winning sweet thing in the streets but two of them – is absolutely unreal. This site makes it real. Don't forget that
canberra best escorts
demonstrates the most talented and sweetest totties and adventuresses. You'll experience amazing pleasure if an exceptional call girl will take care of you. Don't miss such an exclusive possibility.