My Nightmare?
Gay
2008-09-24
I'm a bit of a computer flirt. I like to play with anyone, and I do mean anyone, I can. About a week or so ago I had the strangest experience. I had been stroking myself for a "friend" online. The guy was begging me to come over, and let him take care of me. I just don't do that, but I kept playing for him, leading him on, letting him think I was going to service myself up from him.
As my load spewed forth from my throbbing cock I got an IM from one of my favorite girls. She wanted to meet for a drink. I cleaned up and headed out to meet her. We met up at our normal little bar, chatted, flirted, drink, and the next thing I know I am kissing her in her car as she is getting me back home. I pass out at the light, my hand on firm breast, and wake up on my knees bent over some sort of bench.
"Where am I?"
"Oh so you're awake now?"
I try the move and realize my hands are cuffed under the bench and I have some sort of collar and leash on.
"So are you ready to get what you deserve for being such a cock tease?" the mysterious voice rang out.
"Where the fuck am I? who the fuck are you!!" I cried.
A blinding light turned on, I was in the middle of a stark white room, and the door opened.
bourdela greece
"So you dirty little tease, ready to pay up?" The voice said as a man stepped forward.
"For what?"
"For teasing all of us" the voice yelled.
The man pulled out his thick cock and screamed at me to suck him. Forcing the semi-erect cock into my face. I felt a whip across my ass and as I yelped he pushed into my mouth. The men began to circle around me. Each chanting names. "whore", "slut", "faggot", "cock tease"
As the man fucked my throat I felt another cock push against my ass. Forcing in, the fire and pressure of the pain got me arroused, I began to enjoy my predicament. As man after man took turns fucking my ass and mouth.
I was but a toy for what seemed to be an eternity. Cumming my own loads on the bench on which I knelt. The men began to line up for one last shot at my hungy mouth.
Social Escort Service in Kuala Lumpur with young, beautiful, discreet and understanding escorts who are eager to please you.
One by one hot loads of cum gushed into my mout. From long cocks and small cocks, white cocks and black cocks. Each calling me a dirty whore as their hot creamy liquid escaped from my lips or down my throat. As the last man walked out, I began to feel the pounding my ass was taking. Moaning, and loving the hot hard cock in my ass, he finally pulled out, walked around to my face and blasted my mouth with the thickest load of cum I have ever seen. Cum gushed onto my tongue, up my nose, and into my face, I passed back out as my body finally succumbed to the fucking I had received.
When I awoke, Was laying in my bed, erect, and horny. The girl naked and laying next to me, I went to the bathroom for a piss. As I looked in the mirror and saw dried fluid on my face, I noticed the note taped to it.
"You got what you deserved, and you loved it, you dirty fucking slut. "
.
Canberra The high-class call girls in Canberra are waiting for your attention on
www.australia-xxx.com/
!
Bootylicious call girls of Canberra will turn you on
Canberra is well-known as a desirable place to spend time with lassies. It's a town situated on the northeast coast of Australia. Find an escort girl and have a ride on Valletta Ferry with her. After that, you can see such beautiful places like Salesian Theatre, and Tigne Point. Next step in your awesome tour is dinner in a restaurant and hot night with classy Canberra dames. Our escort service will help you pick the best one.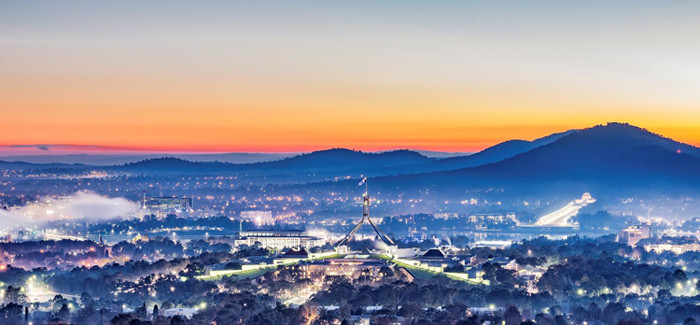 Escort models in Canberra are thoughtful. You're lucky that you have found our website. Book a model now, choose the place and time, and get ready for absolutely crazy time-spending. Here are shown sweet things for your tastes. Admire their sexy pictures and choose those who fit your preferences. Nothing can be better than a night spent with professional escort models. Their skills are impressive so you'll never forget this this date. Have a wonderful time because everyone deserves satisfaction. All information about Canberra escorts can be read following the
link
! Use full information about girls and services. Book adventuresses right now and have a crazy time. The best escort girls of Australia can bring you necessary satisfaction.
Here you'll be pleased by the best escort agencies of Canberra
Are you lonely? Do you want to find a looker who can change your life and bring you real satisfaction? Maybe, one chick isn't enough for fulfilling your wishes? Canberra escort services can help you for sure! Just imagine how an elated tootsie meets you and makes you feel like a real man! Here is shared a long list of fiery call girls. They are real and ready to work. Each profile is approved by our service. The studio photos and data are real, too. When using escort services on this online service, you can be sure about everything. 100% confidentiality and top level of service will make you return here again later. All our customers are always pleased and never complain. We do not post cuties with a bad reputation. Bewitching honeys and spellbinding MILFs will be happy to have a crazy threesome with you. Canberra escort services give you a rare chance of experiencing something unusual. It is not easy to meet one adorable tootsie in the streets but two of them – is absolutely unreal. This site makes it real. Do not forget that
sexy canberra escorts
presents the most talented and gentlest ladyloves and adventuresses. You'll experience amazing pleasure if a scorching call girl will take care of you. Do not lose such an exclusive possibility.