/

Incest

/

Catherine and Daddy - 2
Catherine and Daddy - 2
Incest
2008-08-30
The next morning, I awoke to find the girls asleep on various pieces of furniture. I couldn't help but take a tour of the living room and carefully examine each girl's body with my eyes. They were all so beautiful, that I could hardly keep my hands off, but I decided to let them sleep for a while longer.
I went into my bedroom to watch the morning news, and after just a few minutes, a long-legged Maggie came stumbling into my room, and laid on top of me. She began stroking my cock immediately, getting it to its fullest length, then surprised my by climbing atop me and sitting on my cock. She didn't try to put it in her pussy, but sat with her pussy on my cock, legs on either side of me, and began moving back and forth, stroking my cock with her pussy, and her clit with my cock. I reached out and began lightly pinching her nipples and cupping her boobs with my hands, and before I knew it, she was coming. My cock was wet from her juices, making the contact with her pussy slippery and smooth. After just a few more seconds, I began to come, and Maggie and I were shortly both covered with my cum combined with hers.
It was then that I noticed that we had an audience. Catherine and Claire had entered the room quietly, and were standing at the end of my bed, hands on their pussies, watching Maggie and me. Once Maggie had recovered and rolled off me, Catherine and Claire began licking the juices off me and off of Maggie. Once they were finished cleaning us up, both girls were quite horny, and we all started up again in earnest. This time, Catherine sat on my face, and Claire and Maggie locked up in a sexy 69. Claire's pussy was toward me, and I reached out and inserted a finger into her pussy until I hit her hymen, while Maggie started sucking and licking Claire's clit. Apparently Claire was pleasing Maggie also, because Maggie started moaning louder and louder until her breath became very rapid.
call girls
Once she calmed down, she went down on Claire's clitty again, and this time, Claire was the one breathing hard as her juices flowed out of her pussy and over my hand. My finger was still inside her, and I could feel her pussy muscles contract when she came.
Not forgotten in all of this was my beautiful Catherine. I stuck my tongue deep inside her pussy and licked all around. She started to rub her pussy harder on my face, and then I started taking long licks from her lips to her clit and back again. This got her even more excited, and when she began to move more rapidly on my mouth, I reached up and squeezed her tiny boobs, paying attention to her nipples. This put her over the edge, and she emitted that high-pitched squeak right before her juices began to flow freely into my waiting mouth. I sucked on her clit hard this time, and after a few more seconds, another squeak could be heard, and she had another even more intense orgasm. When she finally began to come down, she collapsed on my body, with her face right beside my still-erect cock. Catherine took my cock head into her mouth, and began sucking and rolling her tongue around my cock. After just about one minute of this lovely stimulation, my own orgasm started, and Catherine pulled my cock out and let my cum shoot all over her neck and boobs. Claire and Maggie both seized the opportunity and began licking it off Catherine. When they were finished, all four of us collapsed on my bed, tired but satisfied from this round.
"I guess it's time for a bath" said the instigator from last night, Claire. "We all need some cleaning before we do anything else today.
Greece is known to be the land of the gods and goddesses. And they sure have lots of them still scattered all around the country. Goddesses in the persona of beautiful Athens Call Girls in Greece are always a delight to admire - much more if you can talk
" So all four of us went straight to the bathroom. I trailed behind the girls, getting a good look at their little asses jiggling in front of me. I could feel my cock beginning to react to this sight, and directed my attention elsewhere to prevent myself from walking into the shower with a hard-on.
The girls had already started the shower when I walked in, and the four of us crowded into the shower stall. There was just barely enough room for all of us to fit, but we managed. It merely meant that we were constantly touching one part or another of each other's bodies at all time. All three girls began cleaning me at once, with one working on my torso, another my legs and ass, and another my cock and balls. I wasn't concerned about who was doing what, I just let it happen. I soon noticed that my cock was at full attention again, and despite my warning to them, I was soon coming all over someone's hands. After that was done, we all concentrated on Catherine. They decided that I could do whatever part I wanted, and the other two would help in other areas. I wanted to 'clean' Catherine's pussy, Claire took her torso, and Maggie took her legs and ass. I ran one finger between her pussy lips, and rubbed back and forth. I could hear her breathing harder, and moved the finger into her pussy as far as her hymen would allow. I moved the finger in and out, concentrating on her clit at the same time, and we heard another squeak from her as her pussy juices ran over my finger and down her legs.
mpourdela athina mpourdela athina
Maggie licked Catherine's juices from her legs, while Claire stroked and licked her boobs and nipples. Each girl was afforded the same treatment, with each of us taking turns on various body parts.
Once we were all pleasured, then cleaned, we got out of the shower, and dried each other off. We headed into the kitchen for breakfast then, and the four of us sat at the table naked, eating eggs, bacon, and toast. Unfortunately, the others had to be back by 11:00, so we had to say our goodbyes, promising another sleepover soon.
Once we got back into the house, Catherine wasted no time getting naked again. When I looked at her quizzically, she just said "Daddy, we both know what we look like naked, so what's the big secret?"
I had no argument for that, so I joined her in taking my clothes off. As we were cleaning up the living room, I noticed that one of them had left the X-rated disc in my DVD player. I wanted to see what they were watching, mainly to satisfy my curiosity, so I started the movie once again. Catherine soon joined me on the couch, and as the movie got hotter, so did the both of us. My cock had grown to its fullest without any 'prompting' from me, and Catherine had spread her legs to give her fingers full access to her pussy. She then stuck a finger into her pussy and began moving it in and out of her pussy. Her juices began flowing rather quickly, evident on her finger. When the actor stuck his cock into his female co-star's pussy, Catherine got even more excited, and started stroking her finger rapidly in and out. She quickly brought herself to another orgasm, accompanied by her little squeak as it occurred.
athens ladies
I had begun to stroke my cock during all of this, and when Catherine noticed my actions, stuck another finger into her pussy. She then rubbed her fingers up and down her slit, stimulating her clit while going in and out with her fingers, and then she said "Daddy, please make me come! I want you to do it to me!"
When I put a finger to her pussy, she said "No, Daddy. I mean really do it to me!"
I was confused for a couple of seconds before I realized what she meant. "Do you mean you want me to fuck you? With my cock?"
"Yes, PLEASE, Daddy. Fuck me with your cock. " And at that, she opened her legs and showed me just how wet her wet little pussy was. I couldn't resist her requests any more, so I positioned myself at her opening and began easing my cock inside, just a fraction at a time. I then pulled out and started to slide back in again, and I saw her stiffen up and have her orgasm. Once again, I pulled out and put it back into her pussy, only to have her stiffen again, but for a different reason - I had hit her hymen.
"Now, honey, this will hurt for a few seconds. I'm about to break your cherry.
"I know, Daddy. Maggie broke hers a while back, and she told Claire and me all about it. I know it will bleed and hurt for a while, but then it will be even better.
Escort In Malaysia And Kuala Lumpur : Twins Escort
So go ahead--I'm ready. "
I pulled back once again, then when I hit her cherry again, I continued pushing until I felt the resistance give way. She screamed for a second, then gripped my arms and wrapped her legs around my waist in a death-grip. I stopped my motions for a bit until she calmed down. When she relaxed some, I asked if she was all right.
"I'm OK now, Daddy. What do we do now?"
"I'm going to pump my cock in and out of your pussy now. That should make you begin to feel better quickly. If you feel like it, you can try to match my movements. When I go in, push your pussy toward me, and when I pull out, pull back yourself. It shouldn't be long before you have your first orgasm by fucking. " Catherine was a good student, and soon she was matching my thrusts exactly as I had described. Once again, I felt her hands grip my arms, and her legs pull my ass toward her as my cock continued its in and out movements. Soon, her breathing increased, then stopped, until I heard her squeak just as she began coming. I saw some blood and even more pussy juice on my cock as she experienced another orgasm.
Malaysian companions for escort service in Kuala Lumpur.
I sped my thrusts up a bit, and she had another orgasm before she had come down completely from the previous one. I then felt my cock begin to spurt cum into her pussy. It filled her and then leaked out of her pussy, along with her own juices, soaking the cushion under her. I started pinching her tits then, and with my continued movements in her pussy, she had yet another orgasm before collapsing on the couch, breathing so hard I thought she was going to pass out.
"Oh, God, Daddy, that was so INTENSE! When can we do it again?" Obviously, she was going to have to learn to control her impulses, or have a very raw pussy.
"Let's give it a break for a while, sweetie. You may be ready again, but Daddy has to have time to recover for a bit. "
"How about another shower, then? We could clean each other off, then maybe you'll be ready again?" And with that, she grabbed my hand and led me to the bathroom. I just loved watching her little ass jiggle in front of me. It was starting to get a womanly shape by now, and already, I was beginning to get horny again.
In the shower, I put my head between her legs while she was standing, and began licking her pussy lips. She quickly became aroused again, and I was able to get my tongue deep into her pussy, and taste her wonderful juices. I licked all the way from her ass to her clit, then spent some time on her clit. She grabbed my head and forced my mouth harder onto her pussy, and I sucked her clit a second time, causing her to come once again. I had to hold onto her ass the whole time to prevent a nasty spill.
Couple Escorts and Escort Agencies in Heraklion , Greece
While holding her ass, I got a little bolder, and put a finger on her asshole. "MMMM" was all she said, but it signaled me that she was game. So I stuck my soapy finger into her asshole, and she began wiggling. Catherine seemed to like the invasion of my finger into her butt, so I worked it in just a little further. This caused her to begin moving her pussy all around on my face, with her juices flowing freely into my mouth. I kept my finger buried in her ass to the first joint, and when I moved it out a little, I heard a squeak from her throat, and then a rush of pussy juices flowed into my mouth, and I drank as much as possible.
Once she came down a bit, she grabbed my already erect cock and began stroking it. Then she put it into her mouth as far as she could get it, and began in and out motions with her head. I reached down and fondled her little nipples, which made her suck even harder. Soon, I felt the volcano began to erupt, and I shot my cum into her mouth. She let most of it drip back onto my cock and down her chest and torso, where she scooped it up and fed it to herself. We then began soaping each other down, before getting out of the shower finally. We dried each other off, then headed nude for the kitchen, needing lunch after our morning exercises.
When Catherine and I got to the kitchen, we ate lunch and stared at each other's bodies the entire time. Just looking at her had my cock heading skyward again, but it gave me an idea.
escorts bayanlar
I searched the fridge for a bottle of liquid chocolate, poured it into a bowl, and put it into the microwave. When the chocolate was nice and warm, I said to Catherine "Do you want to try something different?" She shook her head yes with a big grin on her face. "Let's take this chocolate into the bedroom and see what we can figure out with it. "
Catherine sprinted down the hall to her room and jumped on the bed. I was afraid it was going to break, but it held up. I followed her into her room, and began coating my cock with the chocolate. Catherine began licking and sucking it like a lollipop until it was completely clean and hard. I then poured the rest of the liquid chocolate down the front of her body, making sure to coat her boobs and her smooth pussy. I then began licking the sweet coating off her, starting with her boobs and nipples. I had thought she tasted sweet before, but this added a whole extra dimension. I continued my way down her body, then picked her up, putting her legs over my shoulders so that her coated pussy was only inches from my face. With my hands supporting her ass, I began licking the sweetness from her pussy, starting with her outer lips, and working my way into her almost too-sweet inner lips. Catherine could hardly sit still as I continued exploring her innermost regions, tasting chocolate along with her pussy juices. It was sweeter than any dessert I have ever had.
I worked my way to the top of her pussy, circling around and finally sucking and licking her clit.
tatyana adoos ve escort vodca escort
Her pussy juices were dripping out of her pussy, and when I sucked her clit between my lips, her juices began dripping down my chin and onto my chest. Catherine reached out and grabbed my head, pulling my mouth more firmly into her pussy, and I sucked her clit again, pushing my tongue as far as I could into the depths of her pussy. She shuddered, and a new wave of juices flowed into my mouth. I sucked most of it up, but some still escaped and ran down my chin again. When I moved my tongue up to her clit, Catherine shuddered, and then said "OH GOD, OH GOD, I'M COMINNNNNGGGGG! THIS IS SOOOO GOOOODDD!!"
I moved my tongue back to her pussy lips, and began cleaning her juices off. As Catherine began calming down, she said "Daddy, I can't believe how good that felt! It was like soaring through the air like a bird, swooping up and down then up again. I have never felt that good before. " She stopped to get her breath back, then said "Now, it's my turn to do you. Wait here. " She went into the kitchen, and shortly returned with more melted chocolate. This time, rather than just put it on my cock, she poured it all over my torso, and began licking it off. She licked from my chest down to my belly, then down to my pubic area, and finally to my cock again. She licked the chocolate off my cock, then reapplied it. My cock stayed erect this entire time, and she decided that she wanted a chocolate fuck. So she grabbed my coated cock and shoved it into her pussy.
escort, bayan escort, escort bayan, escort bayanlar, istanbul escortları, escort ilan, escort ilanları, esortkızlar, escort arama sitesi, izmir escort
I began thrusting it in and out while Catherine began moving up and down.
I could feel her pussy getting slicker because of the chocolate re-melting inside her, and that made my cock ready more quickly to cum. Catherine beat me to it, though, as I could feel her juices (mixed with the chocolate) dripping down over my cock. That feeling brought me to orgasm, and my cum and hers dripped from her pussy and down my cock. Catherine jumped off my cock, and put it into her mouth. She then cleaned my cock completely, licking both cum and chocolate off my dick.
"I love the taste of chocolate cum, Daddy. We'll have to do this again, OK?"
"Maybe we'll be able to come up with other flavors too. What do you think of that, sweetie?"
"Sounds like a great idea. "
Catherine and I just sat on the couch, touching each other's bodies for a while, with no boundaries between us. Catherine began sucking my cock, so I turned her around and we engaged in a passionate 69, bringing each other to a level of sexual excitement that we both seemed insatiable for. When she got me hard again, I put an earlier idea into motion. My cock was at its full length now, and I turned her around and stuck it into her pussy once more, doggy-style. My cock was quickly buried to the fullest in her pussy, and her wetness just made my cock slicker. I then pulled out, and stuck my finger in her pussy, getting it wet as well.
I put my cock back in Catherine's pussy, and her moans indicated she was close. I rubbed my finger on her asshole, then eased it in, while stroking her pussy with my cock. Another guttural moan told me that this was what she wanted, so I put my finger in a little further, still fucking her with a regular beat.
My finger went further in, and I finally stopped it about halfway in, before pulling it out again. Catherine said "NO, Daddy, put your finger back in my ass, PLEASE!" At that, I pulled my cock out, all wet and slick with her juices, and began slipping it into her ass. "OH, LORD, Daddy, fuck my ass. That is soooo good!" I then reached under her and inserted two fingers into her pussy, and applied pressure to her clit at the same time. I could feel her contractions on my fingers, and also in her ass around my cock. "NOW, I'M COMINNNNGGGGG!!" she screamed, as her pussy let loose a torrent of her juices all over my hand, and running down her legs. I began pumping in her ass with my cock, and soon was shooting my cum deep into her anal cavity.
We were both tired and in need of cleaning, so I told Catherine to head for the bathroom. Once again, I had the pleasure of watching her little shapely ass as it jiggled in front of me, and again I had the pleasure of washing her lovely body off. When I had finished her, she did the same for me, but since we had so much sex in the last several hours, she could only get my cock to about ½ staff. I was sure her pussy had to be tender by this time, so I suggested that we dress and go out for a while. Besides, this would give me a chance to clean the couch cushion covers and bed linens in the washer.
call girls
I asked her where she would like to go this afternoon, and like a typical teen, she said "the mall. " We did a little shopping for clothes (she talked me into her first pair of thongs), and then went into a shop that sold items they called 'massagers' that were really vibrators without much disguise. Catherine squealed with delight when she saw what I had picked out, but I decided to prolong her anticipation a while longer. We went to several stores that were less for teens than adults, then got a bite to eat, before the tension in her became too obvious. "Are you ready to go back home?" I teasingly asked.
"I've been ready for two hours, Daddy. Let's go!"
Once home, she again immediately disrobed, leaving a trail of clothes behind her. I told her that she had to put her clothes in her room, and I got the linens out of the dryer and put them in their place. I couldn't help but stare at her beautiful body again like it was the first time. The hairless pussy, the A-cup boobs, the sensitive nipples, the gorgeous face--she had it all. Then I realized that my cock had already started its erection inside my shorts.
Catherine said "Daddy, how come I'm the only one who is naked here? I think it's time to take off your clothes too. "
"Now, sweetie, this is a free country, and if I choose to keep my pants on, it's my right. " I saw a disappointed look come to her face, so I said "Not that I choose to, but we don't have to get naked if we don't want to, OK?"
"I understand, Daddy" she replied.
I then took the rest of my clothes off, and went to get today's purchase for her.
Greece is known to be the land of the gods and goddesses. And they sure have lots of them still scattered all around the country. Goddesses in the persona of beautiful Athens Call Girls in Greece are always a delight to admire - much more if you can talk
Her face lit up and she said "Show me how to use it, please?" I put an old blanket on the couch, and told her to sit on it with her legs spread. I turned the switch on, and began running it up and down her slit, making her squirm with pleasure. She began playing with her nipples, and soon her inner pussy lips began to swell and part. When that happened, I briefly touched the dildo to her clit, and her ass immediately lifted off the couch to meet it. Catherine's juices began flowing now, and I slowly worked the vibrator into her pussy. Her natural lubrication allowed the dildo free access, and soon, it was in as far as her young pussy would allow. Quickly, the dildo was slick with her juices, and I began in and out movements, occasionally pulling it out to touch her clit with it, then reinserting it into her love channel.
When her moans began to get louder, I again touched the vibrator on her clit, and she raised her ass off the couch to get better contact. A few seconds later, she squealed and her pussy juices were flowing like a river from her pussy hole. I put the vibrator back into her pussy, and she squealed again as another orgasm hit her young body. I continued stroking her pussy with her new toy, until she said "Daddy, I need your cock! Fuck me now!!"
Not being one to disappoint, I sat on the couch, and she sat on my already erect cock, and began moving quickly up and down. Her juices flowed out of her pussy freely, soaking my cock and pubic region. I allowed her to set her own speed, and she quickly had another mind-blowing orgasm, as I pinched her erect nipples. Seconds later, my own cum began spurting deep into her pussy, which brought her to another orgasm. She then fell against my chest, and I stroked her boobs as she calmed down.
mpourdela athina mpourdela athina
"That was great, Daddy!!" she exclaimed. "I wish I'd had a vibrator a long time ago--I'd have lost my virginity to it!" Catherine giggled at that thought.
"Does this mean you don't have any use for my cock now?" I teased. "You mean I might have to resort to my hand again?"
Catherine giggled again. "No, Daddy, this is just something to add to our times. Especially when you aren't here, or you can't get hard, or whatever. "
"Now we've had our fun for the night. Let's get a bath, then a good night's sleep. "
I followed her cute ass into the bathroom. Once again, we washed each other thoroughly, with me getting hard again to her touch. I decided to return the favor, and began washing her pussy lips with a wash cloth. The cloth added more friction in her most sensitive areas, and I soon heard her typical squeal preceding her soaking wet orgasm. We then ran a little more water into the tub to clean off once more before drying off and heading to bed, sleeping in the nude, of course.
We slept in a spoon position, her back to mine. I reached around her body and cupped her AA-cup boobs in my hands, and she snuggled her ass closer to my crotch.
athens ladies
When she felt my cock against her, she wiggled her ass against it, which caused another 'growth spurt'. Catherine spread her legs slightly, and my cock slipped between her legs, nestled against her soft pussy lips. We fell asleep in that position, and next morning, awoke in that same position. I guess that when you have something you like, you want to maintain contact with it even in your sleep. In the morning, we both awoke feeling closer than we ever have before. That sense of closeness has continued for a few years now. I, for one, hope that it never changes.
.
Amazing dates with high-class escort girls of Malta on
escortnews.eu
!
Radiant escort models from the hottest agencies in Malta!
Malta is a Southern European country where you can find a lot of eager call girls. This place is a well-known tourist destination with a nice climate, numerous attractions, and historical monuments. You will be happy to be escorted by an exceptional lass while visiting Mdina Old City, and St. John's Co-Cathedral.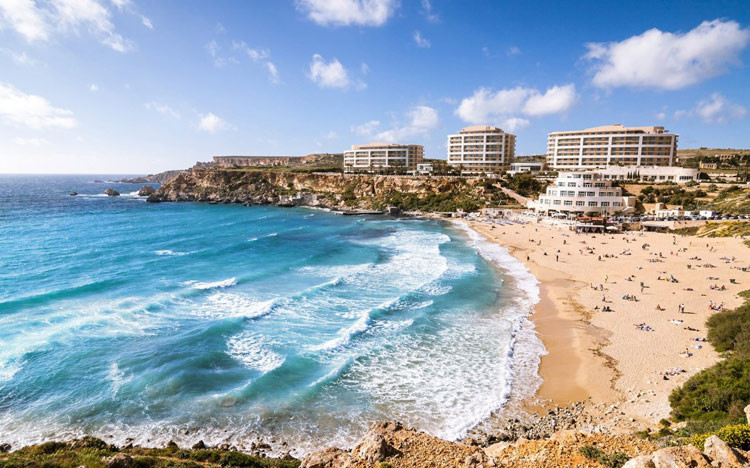 Our website of escort girls in Malta needs your attention. When males are looking for hot models that can make them happy and serve to the full, they enter our online service. See the endless list of the most impressive escort girls in this town and choose one. Any of them can satisfy you tonight. Does it sound fantastic? Everything is real. Malta escorts will show you the amazing delight! Petite jilts with brilliant curves and gorgeous faces are ready for entertainment. Check their profiles to book the best one. Age, language, and contact information are all you need. You'll be happy to meet one of them or all of them one by one. These chicks are so close to you. Let one of them know that you are interested in a date. When your hurt tells that you need to date one of these libidinous damsels, you better listen to it.
escort girl malta
gives you a possibility to change your life and meet cuties that can't be forgotten.
The high-class escort agencies in Malta on one site
Malta escort agencies provide you with all information about top hotties. These information is useful when a client is searching for such extreme sexual experiments like BDSM, pissing or some other fetishes. Fulfill all your wishes thanks to Malta escort agencies. It is not easy to find an appropriate sex partner in real life but this website gives you amazing opportunity. Smoking-hot, intelligent, and ambitious sweeties cannot wait to please you and have unforgettable fun together.If you want to get served by two escort girls at once, our agency will find two goddesses who work in a team. New angelfaces and new tours appear on the website every day. Enjoyable cuties are ready to meet you and bring all priceless pleasures. Gentlemen use escort services very less. Most of them think that it is too much for them. This isn't true. If you want to admire excellent colleens close to you, this dream should become true. Most of all call girls of Malta do their work on a high level. You should experience it if you come to this wonderful place. All useful data is
here
.
Escort Cyprus
What Escort City is all about You must have surely heard of the city, because it is really famous around the world for its attractive parks, spectacular sightseeing experience, impressive architecture and many more. However, you will certainly be surprised to unveil that city is not about the tourism only. In fact, this placehas got more to offer for those, who know how to search. Welcome to Escort site, the best place for any filthy guy, who is searching for some arousing escort experience.
What you can find at Escort Kiev Website
Visit
escort Kiev
site and find out an absolutelynew world of lust and lechery. Our site is constructed is such a manner that even if you visit for the first time, it won't take long for you to understand how everything works. Visit here
https://www.topescort.com/baku
and upon completing the registration startlooking for for escort ladies of your dreams. The wide selection of diversified categories will surely help you in this. You are free to select from standard, VIP, diamond and other categories, depending on your preferences and budget. Fortunately for you, there are many charming cuties in city – Latinas, Asians, Caucasians, Europeans, ebonies and they cannot wait to meet you. Feel free to go through their resumes to check out their exciting photos and identify the ones that you like the most.
Security and Wide Selection
Rest assured, our agileescort hotties will definitely find the best means to satisfy your kinky passions with help of astounding oral sex, exciting sex massage, filthy cosplays, joyful toying, gorgeous ass-banging, breathtakinghandjobs, vivid pissing, stunning gang-bang and many otherkinds of sex action. They will definitely not stop till you get completely satisfied.
Don't worry, all your personal information will remain safe with us, because we care for each and every client of ours and always strive to provide the top-class quality, same as our hot hotties!