/

Incest

/

MET ON A JOURNEY AND HAD A GOOD SEXUAL EXPERIENCE
MET ON A JOURNEY AND HAD A GOOD SEXUAL EXPERIENCE
Incest
2010-04-21
MET ON BUS BUT HAD A GOOD SEXUAL PLEASURE
Caroline was a 30 year old housewife and mother of one child that most men found attractive, with good protruding breasts, slightly curvy belly and her best feature, a firm wide bottom with strong muscular thighs. These features were obvious to the eyes of discerning men, even though she never deliberately dressed to show them off. She dressed elegantly and always made a point to keep her nails dulypolished, she was a lecturer in a reputed college, when she went to college she would wear a saree but usually she would be in Salwar Kameez.
Her husband was a successful professor in the field of sCIENCEhe used to take extra classes , which provided him with a substantial income to keep his family in a comfortable lifestyle and to keep his wife happy. He was very active in his field and he frequently made educationaltrips both inside the country as well as abroad, so he was often away from home.
MY name is Satish, married having a beautiful wife and 2 children, but incidently the company where I worked had transferred me from Pondicherry to Chandigarh, but the company also said that I will have to shift in the month of December, but since schools started in June I shifted my family in June to Chandigarh where we took a flat and myself retuned back to Pondicherry. One one occasion had to go to visit my parents at Bangalore and that is the time I met Caroline
I met Caroline while traveling from Pondicherry to Bangalore, she was sitting beside me in the bus, casually we started discussing about ourselves and by the time the bus had reached to Bangalore we had communicated every detail to each other & infact she said that she would be returning back in 3 days time, since I also had to go back exactly 3 days time, we reserved our tickets on the bus back to Pondicherry but we had 2 separate tickets. After that we went our ways and again met after 3 days on the scheduled day to return back to Pondicherry. We sat again next to each other since the journey was in the night the lights were put off, by mistake my hand touched her thighs but she did not object, that is when I knew that she wants me to feel her I started touching other parts of her body, she did not object but she took my hand and inserted into her cunt which was wet and sticky, I started fingering her in the cunt and she was getting excited, we kissed each other but since we did not want others to know what we were doing we kept quiet and decided to meet again after reaching PondicherryWe took an auto and we reached her house first and then I went to my house.
Next day she called me and enquired as to when we could meet and we decided to meet on week endat her place, I went there she introduced to her husband who was there, her husband asked me to join him to have a round of whiskey for which I readily agreed. Caroline brought us some snacks and when she was serving I could see her big breasts protruding,Carolinewas a little careless about her dress at home, usually wearing the loose cotton qameez and shilwar that just showed the shape of her breasts and the fullness of her ass under the thin fabric and more than once she found me peeping and staring at her curves. This way it excited her. She felt like this because her own sex life was not satisfying as her husband only considered sex a routine process. He tried to please her in bed but he was never able to bring her to orgasm. Being a very shy man, he didn't find sex particularly enjoyable or pleasurable. He would always kiss her and when he was aroused he would fuck her without any foreplay.
Greece Escorts Directory - Ellada Escort, Athens Escort, Thessaloniki Girls, Outcall, Incall, High Class Escort, EscortNews, Escort Agency, Escorts Service, Escort Elite. Ladies Tours, Hellas Escorts, Ellada Escorts, Escort Directory, Greece Girls, Greece
When he came, he would turn over and go to sleep, without paying any attention to his wife's needs. All these years since they married her sex life was unexciting and she was always starved for sex, but as a married woman in a respectable family Caroline never tried to get sexual satisfaction from outside her marriage.
She didn't know what to reply to this, but to please me she said, "OK. I'll let you kiss me but not nowPlease let me go!"
"But why not now, Carolinewas silent for a few seconds, and the next thing she knew was she felt my mouth covering hers. It happened so suddenly that she didn't respond at first but soon she found herself responding, initially in a tender and loving way but then it quickly turned more passionate and demanding. Thetongues were dueling together in a dance of lust, and Caroline began to lose control of her sexual feelings, passionately licking back at my tongue as we deeply kissed each other.
She pulled my tongue from her lips and started licking myneck, my warm breath and wet tongue triggering a deep sexual desire inside her.
Somehow she managed to break away from my kiss and told me, not very convincinglythat since her husband was in next room we should avoid doing this. After some time her husband left us and said will be back late. As soon as he went out and started his car and went out of the society I immediately pulled her close to me and inserted my hand under her blouse and started fiddling with her breasts. Caroline started to feel horny as her breasts rubbed all over my massive chest. She couldn't talk, as she was feeling such a rush of sexual excitement like she had never felt before even though she knew it was wrong.
greece gfe
My strong grip on her body held her tight and she was unable to pull away, and her whole body tensed as my warm lips touched hers. my lips were not like her husband's, and although she knew she shouldn't be doing this, Caroline opened her mouth andbegan kissing, our lips melting together as if they were becoming one. myself pushed my tongue into her mouth and pulled her close as I began fondling her ass, and this felt so good to her. I started exploring her body and she felt me rubbing her back, before my hands reached her breasts and cupped them. When I began gently stroking her tits through the soft material of her blouse, it felt so good and made her knees go weak. My hands continued to rub, caress and even crush her breasts; they have always been very sensitive and any stimulation of them always makes her horny but she was enjoying. Myself slid my hand under her qameez, circled her breasts with my hand, and began tweaking her hard nipples with myfingers; this felt so good that she asked me not to stop but keep on doing the same as she was getting excited.
I grabbed both of her tits, squeezing them, and then I moved up the bottom of her bra, exposing her nipples, gently gently rolling them between my fingertips. I unclasped her bra, releasing her full ripe breasts into my full view; they looked so beautiful and inviting and I started to lick and suck them, startling her again. I began sucking her nipple harder and faster, driving her crazy with need; she started to pull away from me so I increased MY sucking to a point where it felt too good for her to stop me. I moved over to the other breast and slowly began tonguing it before taking that nipple into my mouth. I sucked hard and fast on it just like he had with the other, causing her to throw back her head in pleasure, moaning out loud, and holding me tightly, pulling my head into her bosomMyselfslipped my hand down to her belly and then slowly inched lower and lower, gently caressing my way down to her inner thighs, caressing the silkiness of her inner thighs.
Caroline enjoyed the way she was getting aroused she couldn't resist as she felt him softly massaging her pussy through the material of her shilwar. My hands pushed her legs farther apart and the feel of mystrong hands were driving her mad, sending chills up her spine and turning her blood into warm honey that stirred and pooled in her belly awaiting release.
Caroline responded by laying herself down on her back, and sitting between her legs to look at her pussy.
WORLD ADULT DIRECTORY | ESCORTS DIRECTORY
"I bet your pussy is sweet: I must taste it. Can I taste you Caroline? Would you like me to eat your pussy?" I bent forward and moved my mouth down her stomach, until I brushed my lips over her clit and then kissed her pussy. The touch was electric and Caroline bucked her hips against my face. I stroked her hips and thighs, smoothly spreading her legs to gain better access to her treasure spot.
I smiled at her and bent my head closer to her. I began to press my mouth over her pussy, as Caroline lay back and I began to kissing the area around her labia before I began to lick her pussy lips and clit. Her legs were spread wide; she was completely open to me and at my mercy. I took advantage of this, running my tongue up and down her moist pussy, making her tremble. as Isucked on her clit. I was taking the time to suck and lick each of her hot wet pussy folds. She was in ecstasy as it was everything she imagined it would be. Caroline compared mewith her husband;Noises were starting to escape her lips, her hands pressing down hard on the bed, helping her hips lift against his mouth. I started chewing her pussy, slowly at first, then plunging in like a starved person. The pleasure was too much, too intense and she started screaming out loud. She was breathing fast, her chest heaving and her crotch bucking wildly as I feasted on her sex, sucking and licking inside her love hole.
Athens escort services offer a superb range of escorts and services for every occasion. Most of the Athens escort services feature beautiful Mediterranean ...
Caroline surprised herself at how vocal she became,her body quivering and instinctively she started bucking against my face. I was licking and sucking her pussy and she was overcome by the sensual feelings erupting inside her. She had never felt like this before; her pussy went in spasms, as I sent her body into a sexual frenzy with my face buried in her drenched pussy. Caroline looked forward to the release that had been building for so long. Her husband very rarely made her cum, so she was really looking forward to it and told herself she would stop afterwards. I was getting wetter and wilder and couldn't stop now, even if she wanted to. She watched helplessly as I positioned my cock at the entrance to her pussy, rubbing it teasingly up and down the damp slit, and as I began to push the fat knob of my cock head into her, Caroline screamed, Ishoved my hard cock roughly into her pussy, giving her no chance to adjust to my enormous size. Her cunt was already well lubricated with her juices though, and I was soon ball deep inside her, she started to moan as my engorged head entered her; she could feel her cunt stretching. she had never had another man fill her like this, for until this moment shehad been true to her husband and had never let another man enter her. She briefly thought about the sanctity of her marriage and how her husband's pleasure hole was being invaded by her bus friend. He thrust in and out, sinking deeper into her pussy with every push until finally his entire cock was into the hilt, filling her up completely. she started to mouth a protest again when and she felt his huge cock push even deeper, until it touched her cervix at the opening of her womb. I want to fuck you once more. She asked, "How do you want to do it this time?" "I want you on top of me,
She was pleased to hear this, for this was a position she had always wanted to try and had never done this with her husband. .
Escorts In Heraklion offers a Escorts in Heraklion for men and female.
She slowly slid herself up the length of my body until she was straddling my thighs. She watched my face, looking to see if I realized that she was straddling someone for the first time in her life, thinking that no one would believe it. She cautiously lowered herself closer to my cock, and she wasn't sure if it was for her own pleasure or because she wanted this experience at least once in her life. She felt the head of his cock brush against her ass and moaned slightly, but still being careful. Reaching down between her thighs, shefound me throbbing, hard cock with her hand and brushed it up against her pussy lips, and then her clit, feeling the soft, round head coming into electrifying contact with her clit. She raised her hips slightly and felt his cock head at the opening of her pussy, and then slowly lowered until she felt his cock just inside her lips. She let go and then clenched her pussy muscles, rocked slightly back and forth, up and down, feeling him move in and out, just barely enough to penetrate, until she couldn't bear to wait any longer.
Shelowered the entire weight of her body onto my hips, feeling my cock penetrate deeply into her pussy, and tightened her muscles repeatedly, enjoying the hard shaft. Sheknew that I needed to cum too, so she kept riding me until I bucked up against her and started to come. When she felt my cock spasming and the cum spurting inside her, she relaxed and collapsed on top of me. I was rubbing her back, and squeezing her ass, running myfingertip around her anus, which was slippery with their juices. Caroline confided in me and made me promise not to tell any one about this. After this we met 3 to 4 times at different locations when we got free time,Infact I was falling in love with her when my conscious told me to keep away from her and then I also had to go to Chandigarh and then we lost contact. Today she is into big business in Stock Market & I am continuing working in an MNC. l
.
thessaloniki escort service
The top escort girls of Heraklion on
www.synodoi.com
!
Stunning call girls for all tastes in Heraklion
If you have a trip in Heraklion, a call girl will turn you on. A man with adventurous girlfriend looks very cool and prosperous. When you book a model, please, give the details of your plans so she can be ready for a specific event. Hotties, shown on this site, are not just gorgeous girls. They are intelligent, kind, and can keep the dialogue with their clients. They know what gentlemen feel and think about. That is why all our clients are always happy with the services. No one ever complained about the services of the models.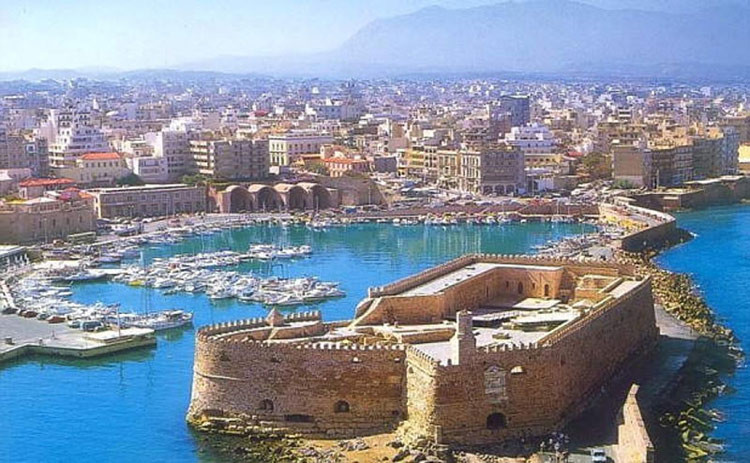 Heraklion is a exotic place on Crete, is the island's capital, main port, and the industrial center. Enjoy your time here and do not be single. Always you can contact and deal with escort agency if you need to have fun with zealous lassie. Give us the information about what do you want from a woman, and we will find the high-class honey for you. If you have no place to have dirty time with a covergirl, we can provide you with a motel room or apartment. Of course, we do not forget about privacy. Snazzy girls can't wait to meet you and spend an amazing time. Don't lose such a great opportunity.
Watch
pics of Crete chicks and choose one.
All first-class Heraklion escort agencies on one website
Use escort services of Heraklion to feel real happiness! If you need to spend time with ladylike sweeties who can be proud of their sexy shapes and style, just see the information on our online service. Many quick-witted lassies will be happy to see you. They really know what a man desires so can help you reach the heaven.All of them are presented for you in long list and new honeys from this town are added day by day. See all these exquisite colleens in professional pics. They are so hot! Lassies have awesome forms and soft skin. All of them are polite, very kind, and winsome. You will not find such a female on the streets. If you want to enjoy superb Nuru massage, call our escort service. Colleens from this online service are always ready to meet and show all their talents to make you happy. They'll be glad to accompany you on a trip. You can visit together such amazing places of Heraklion like Archaeological Museum, Old Town, The Palace of Knossos, and Cretaquarium Thalassocosmos. Graceful Greek hotties for your tastes will take a walk around all places in town and have a romantic dinner in a restaurant or noisy night in a motel room. Everything depends on your desires. Make your wishes come true with
escort kreta
!