/

Incest

/

Sailing the open seas with Em - Part 4
Sailing the open seas with Em - Part 4
Incest
2010-10-23
I reached down and with my middle finger ran it straight down over her clit and between her lips and felt the slickness cover my finger, as she raised her hips in the air giving me a perfect view of her tiny lips. She shuddered and sighed loud. I tok both hands, already slick with lotion and moved them underneath her gorgeous ass. I let her lower down onto them and from underneath I kneaded ans squeezed them, pulling her close to the edge of the bed. I spread her cheeks apart from underneath over and over , watching her pussy open and close as my fingertips stroked her tiny butthole. Hey eyes were closed and she lightly bit her lip. Wetness ran down the crack of her ass as her pussy got hotter and hotter with every squeeze of her ass.
I switched gears and was going to massage her inner thighs, so I reached for the lotion. I didn't realize how close I had got to the edge of the bed, and when I leaned forward, my fabric covered raging cock rubbed directly across her spread open lips. "UUUhhhn" she moaned loudly as her hips thrust up to meet me. Her eyes sprang open and she stared wildly at me. I placed my hands at her sides and looked deep into her eyes as her legs slip up my back. "Ahhhh" I moaned as i set a light amount of weight down onto her, supported only by my cock. She lightly ran her soft fingers up my arms as our eyes stayed locked together.
I slowly gyrated my shaft over her lips, and almost immediately I could feel her wetness soak my pajama bottoms "oohh, ohhh, ohhh" she whispered as i soaked up more and more of her moisture.
She began moving her hips so her pussy lips were sliding up and down my shaft as I moved in the opposite direction.
agencies, agency
Her hands went up to my head and pulled me toward her as she closed her eyes. Our mouths met and we shared a passionate kiss for just a second until I broke away. I could taste her wonderful breath and she moaned as I moved down to her neck, then across one of her nipples, my cock still moving with her.
She glanced down and I saw her eyes get huge as she saw the giant wet spot she had left on my silky pajamas, my cock now standing straight out.
I held the lotion over the top of her mound, and her legs spread and went back giving me a perfect view of her entire pussy. I poured drops in random places, and dropped to my knees, dropping the lotion. "Oh god yes. . . . . oh god" she stammered.
porn stars escort
My hands went straight to work on her fleshy lips and mound, covering every inch. I spread her lips open, and massaged circles around both sides of her clit. "OHHHMMMY, OHHHGOD" she could barely speak. i finally ran my thumb over her clit and began to add pressure with each pass. "MMMMm, MMMM, OOOH" her body begin to shake uncontrollably. I ran my middle finger down her slit, and daringly pushed it slowly inside her. "ahhhhhhhh" she said loudly as I buried it as far as it would go. Her hands immediately found her tiny tits and began rubbing them gently. I withdrew my finger and pushed it in even harder. Her pussy clenched around it and her hips began to buck as she begged for more. I started finger fucking her hard and she began yelping "AYYY, EEEEEE, EEEE,, OOOHH".
I started to slow down and her eyes eventually opened as I pulled my finger out completely. Her breathing was rapid and she looked at me wondering what I was going to do next. "Daddy don't stop , that felt so. .
Elite female escort agency in Athens is the place where your dreams come true. If you want to be accompanied by sexy call girls, address to our escort agency in Athens. We provide professional and distin- gue escort service in Greece. To fulfill your need
. . " and in mid sentence I reached forward and kissed her lips, feeling the soaking wetness dripping out onto my lower lip. "Uunnnggh" she moaned. I began to kiss and lick every inch of her, sucking on her lips and flicking her clit. My hands pushed her legs far apart and my tongue darted deep inside her, in and out as I ground my face into her beautiful crotch. "oh my god daddy, oh my god!!!!" I sucked the juice right out of her and my hands went up and found her tits again. Her hands found mine and our fingers intertwined. We stayed like this for a while as my mouth explored all of her pussy, inside and out.
I began to feel her quiver and twitch and I knew she was close to cumming. Suddenly I let go of my grip on her tits, and stood up "UHHH! Daddy I was about to cum I think!" she said with desperation in her voice. "It's Daddy's turn now baby" I said quietly. And with that I grabbed my pajamas and dropped them to the floor. Em's eyes got huge as she stared at my cock. She quickly closed her legs and started to scoot to the head of the bed "daddy this was fun and all, but.
mpourdela athina
. . "and I reached down and grabbed her ankle, yanking her back toward me. "Get over here!" I said in a harsh tone. She tried to squirm away and as I held onto her ankle she tried hard to break free and ended up turning over onto her stomach. I grabbed both ankles and yanked her to the edge of the bed. I stepped between her legs and spread them, leaning forward to put my hand on the back of her neck. "Oh my god, no daddy! NO NO NO!!!! I held her neck down with one hand, and grabbed my cock with the other, lowering myself down. my cock found the entrance to her soaking wet pussy. Her arms flailed wildly trying to reach behind her to stop me. "Daddy please don't. . . . AAAAAAAHHHH!!!" she screamed as I sunk into her with one stroke.
ierodoules gr
I put all my weight into her and her pussy felt like it was going to squeeze my dick off. "Ohhh my god that's nice" I moaned as my cock sat inside her. "Oh my god daddy it's too big, it hurts!" she pleaded "Please stop! Please". I let go of her neck and grabbed her flailing arms and pinned them above her head. I pushed her a little further onto the bed, my cock still buried. "please don't do this" she begged. I pulled halfway out then began pumping rhythmically in and out. I layed on top of her and whispered in her ear "I'm gonna cum inside you" as I kept pumping harder and harder. "NNNOOOO!!!!" she screamed. "Please don't daddy, please?" The more she begged me to stop, the harder my cock got and the deeper I thrusted. "oh god. . . mmmmmmm. .
Greece Escorts Services - Luxury Girls Athens Escort Agency
. . . . here it comes" I moaned. My balls begin to pulse and Ems pussy seemed to get even tighter. I thrusted and thrusted, and as she screamed I moved my hands to her shouldersand pushed all my weight into, getting my cock as deep as I could "UUNNGGGHHHH. . . . UNNNNNGGGHHH. . . . AAAAHHHHHH" I moaned as I shot hot ropes of sperm deep inside her tiny pussy.
ankara escort bayan ankara escort bayanlar ankara eskort bayan ataşehir eskort bayan ataköy bayan escort ataköy bayan eskort ataköy bayan
She finally kind of relaxed, and accepted what was happening, as I lie on top of her my dick still pulsing, balls emptying into her womb. I finally collapsed on top of her and kissed her neck. To my surprise, her arms came around and rubbed my head. "Do you feel better now daddy?" she whispered. "I guess I really would do anything for you, huh?"
"You certainly are daddy's litle angel" and we kissed passionately while my dick slowly softened inside her, and cum poured out all over my sheets. I love my Em. .
Escorts in Budapest - The ladies in Budapest's sex escort scene are among the city's greatest features since they are stunning physically and brilliant mentally
In conclusion, an escorted tour of Budapest is a great option if you want to make the most of your time there. You may have a wonderful day in this beautiful city with the help of private guides, attractive company, and a worry-free environment. There's no need to hold off, then. The best way to see all this amazing city has to offer is on an escorted trip, which you can book right now.The escort business in Budapest is growing, serving the requirements of residents and visitors alike who are in need of a companion. Budapest draws visitors from all over the globe due to its rich cultural history, exciting nightlife, and beautiful buildings. You may make the most of your time in this beautiful city by hiring an escort service.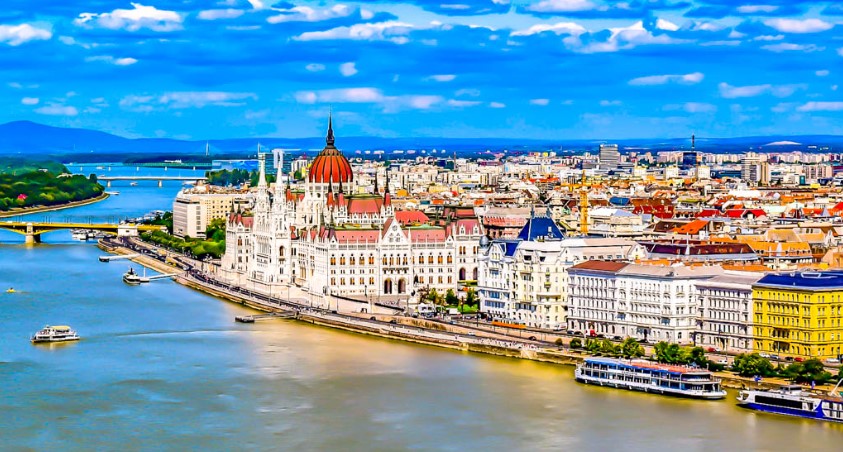 Budapest escort girls
Escort Budapest is a successful business that serves both locals and tourists who want a partner while they are in the city. Budapest is a popular place for tourists to visit because of its beautiful buildings, lively nightlife, and rich cultural history. You can make the most of your trip to this beautiful city with the help of a professional escort service.In Budapest, prostitutes can be located in a variety of locations, including brothels, cabaret clubs, and the streets. Due to the high demand for their services, a significant number of these women travel to Budapest from Eastern Europe to work in the sex industry. On any given day, thousands of prostitutes are estimated to be operating in Budapest.
https://bur-dubaiescorts.com/escorts-from/budapest/
The privacy provided by an escort service in Budapest is a major perk for many clients. In Budapest, there is no shortage of discreet escorts who know how important it is to protect their customers' anonymity. This means you may be open and honest about your chosen partner without fear of judgement from others.But Duo with Girl Budapest is a great choice for your event because of more than just how good they are at music. They are also stable, easy to work with, and skilled. They will work closely with you to make sure that everything is taken care of, from time and logistics to setting up the sound and lights. You can relax and enjoy your event knowing that Duo with Girl Budapest is taking care of the fun.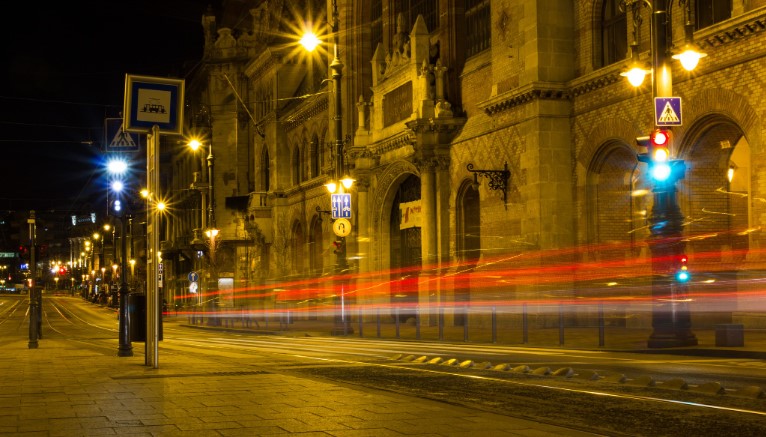 Escort in Budapest -
https://sexy-escort-forum.info/escorts-from/budapest/
What sets Duo with Girl Budapest apart from other groups is that they can play many different kinds of music. They can play in a wide range of settings, from small meetings with just a few people to big events with hundreds of people. They can also change their setlist to fit your needs, whether you want a sweet song for your first dance or a lively dance number to get everyone up and moving.In Budapest, an independent escort may provide you with a memorable encounter with a gorgeous and clever lady. These ladies are not only amazing in appearance, but also experts at catering to the specific demands of each customer.