/

Incest

/

The Fire of Venus: Chapter II
The Fire of Venus: Chapter II
Incest
2002-11-29
During the dead of night, Marcus watched as one golden masked slave returned to the great room, bringing the number in attendance back up to three. This newcomer approached one of the other slaves, a slave who had remained alert in the room for his golden masked comrade had dozed off. The newcomer produced a knife and ran the once alert slave through the heart once he got close enough. The newcomer then dispatched the sleeping slave as well. Hardly a stranger to bloodshed, Marcus had seen the death of men in the arena, and then later in war and at executions for his entire life. For Marcus, the fact that one slave showed up and murdered two others provoked only his intrigue, not his distress. He wondered what vendetta this slave had with his fellows. The attacker hid the corpses from view behind wall curtains. This task done, the knife wielding slave approached the black cross. His coming turned the situation into a personal matter for Marcus for he feared the homicidal slave meant to harm his sister Helena who slept at his feet. When the slave got close, Marcus made as if to call out an alarm. The golden masked slave seemed to realize the trap of getting too close to the girl. He took a cautious step back, holding both hands palm up, to show he mean no threat. Then he spoke in a whisper. "Marcus Tillius Paullus, I come to bring you away from here. "Marcus blinked.
Greece Escorts Athens Escort City Tour
"Who. . . ?" he stammered. "Shhhh. No time for that. Someone feels they owe you a debt and would see that debt paid in full this night. "The slave then nodded his head and shoulders in a gesture which asked if he could approach. Marcus nodded his permission. The golden masked slave quickly untied and lowered the cross to ground level. Then he began unfastening the iron shackles around Marcus' limbs. The hard, muscled physique of the man wiped away the impression that this could be any of the weak, servile golden masked slaves Marcus had seen before. This man lived a warrior's life, either as a gladiator or legionnaire of Rome. However, Marcus could think of nobody who might believe they owed this kind of debt to him - to the point of sending an expert fighter to infiltrate the Roman imperial palace and dragging his ass out of the fire. After releasing Marcus from bondage, the man spoke again.
greece gfe
"Follow closely, now. We make our escape through the sewers. "When the man began to go, Marcus made no effort to follow. Sensing nobody behind him, the man turned around. "What's the problem?""She's my sister," whispered Marcus, indicating Helena. The burly fighter looked at the girl. "She'll only slow us down. ""I can't leave her. "The man rolled his eyes behind the mask, then made a quick motion with his hands to hurry. Marcus covered the mouth of his sister, lest she speak, and roused her to consciousness. When he breathed instructions into her ear, Helena immediately grasped the situation. She nodded and jumped up to follow her brother and the golden masked man. They stayed to the shadows, padding like thieves through the opulent marble and stone halls of the palace. When they came to a small, misshapen store room where the sewers could be accessed, the golden masked man grabbed a torch and produced light for the next leg. Down they went into the underground, making good their escape through the Cloaca Maxima: the great sewer of Rome.
independent escort emily στην Αθηνα
The man led them faithfully through the twists and turns of stinking gray water to freedom. Their flight ended as they emerged from the underground upon the banks of Rome's great trading waterway the Tiber river. Under a starry sky a darkened ship could be seen nearby, floating upon the inky blackness of the nighttime waters. The man in the golden mask waved his torch in a circle pattern. Soon, a lighted torch waved back a reply from the deck of the ship. The masked man pointed at the ship. "This vessel will take you to safety. " The man then turned to go. "Wait," said Marcus. "I must know who my rescuer is, and why. ""I cannot reveal names, Capsarius, in case you are recaptured. " The man had used the name of Marcus' military discipline: Capsarius, the medic. "All I can say is that once, at risk to your own life, you saved a dying soldier upon the field of battle. The man lived and now holds an influential position in Rome's Praetorian Guard. So, hearing your fate had turned sour, he decided to help.
escort siteleri - Bayan escort, escort bayan, bayan escortlar, escort bayanlar, eskort bayanlar, türk escort bayan, escort türk bayan, eskort türk bayan
You saved his life. He, now, has saved yours. It is a debt paid. Gods watch over you, Capsarius. Go now. "The man left and Marcus questioned the fortune of his fate no further. His beloved sister Helena stood alive beside him, and for that reason alone Marcus considered he had received the better of the bargain twice over. Marcus, still nude through his ordeal, washed his body in the chilly, moving waters of the Tiber river. Silently, Helena removed her tunic and waded into the river to do the same. Once they had washed the sweat and sewer from body, legs and feet, they ripped a swath of Helena's garment for Marcus to use as a loincloth. Then they boarded a skiff run aground on the bank and paddled to the ship. As strong crewmen pulled them aboard the ship, Marcus noted the vessel rode low in the water. A merchant vessel laid in with cargo, he figured, bound for the open sea. Marcus was too exhausted to even care about the destination of the ship, as long as Rome lay behind them. Marcus saw his sister looked wide-eyed and awake, but she had hardly spoken a word.
zuzana annabelle summer
In under twenty-four hours her entire world had spun completely upside-down. She had gone from virgin and Equestrian, one of Rome's social elite with a promising future, to just a raped fugitive with nothing left but her life and the torn rag covering her body. All this because of the capricious will of the emperor of Rome. Marcus didn't even know how Helena's mind was holding up under this stress. A man in a clean, full toga appeared before Marcus and offered a hearty handclasp in greeting. Marcus surmised this man owned or captained the vessel. "Quite an ordeal you've enjoyed tonight, eh? I was only expecting one man, Capsarius. Who is the girl?""This is my sister, Helena. She is also a. . . refugee. ""Ah, well that's fine. "While the man tried to be discreet with his gaze, Marcus watched the man appraising Helena's physical beauty from brown hair to pink toes and didn't care for it. "Come," said the man in the toga.
Escort, Bayan Escort, Escort Bayanlar, Escort Kızlar, Escort Bayan İlanları, Bayan escort, escort bayan, bayan escortlar, escort bayanlar, eskort bayanla
"My name is Vargus and I have a place for you to rest. "The captain led them to a comfortable but tiny cabin. A wide pallet of soft bedding filled most of the space inside. A wooden platter with wine, bread and cheese lay invitingly upon one low table. A clean, white tunic hung from a wall peg. A single, long candle cast dim flickering yellow light in the space, providing the only illumination. "Recover, now. We will speak more tomorrow," Vargus said. He closed the hatch behind him and left the siblings to themselves. Marcus sat down heavily upon the plush bed. Helena immediately collapsed next to him and crushed herself against her brother. Her arms circled his waist and she buried her face into his chest. Then she began to cry. She cried in great gulping sobs as waves of despair wracked her body. Tears flooded like a river undammed from of her eyes and snot dripped from her nose.
greece escorts directory greece escorts directory
The life she woke up to just that morning, everything good she believed for her future, it vanished from view quick as silver put in the palm of a Roman beggar. This new, uncertain future terrified her. She hardly understood the world which lay outside the walls of Rome. All of the fear and humiliation she had experienced this day came rushing back to her on a churning tide which engulfed her and threatened to drown her. It was all too much to bear. Too much. Marcus stroked his sister's hair and held her tight. The realities of their situation raced through his mind. They might be hunted, they had no money and there were no lines of communication to their parents. Where could they go and what could they do to survive? Marcus had drawn assignments to a few spots along the Roman dominated Mediterranean sea while in the army. There existed places they could settle for a short time and blend in: Greece and perhaps Gaul. If a sincere pursuit developed, they could go as far as Germania or the island of Britannia. It really all depended upon the heading of this ship. Unable to deal with it in his exhaustion, he turned off his brain and held his sister tight, losing himself in the warmth of her touch and wetness of her tears. He stroked her and caressed her and whispered soothing things to try and ease her pain.
Escort Athens Paris Lyon Milan Dubai Thessaloniki Greece France Italy Reviews Agency
Slowly, Helena's adrenaline level from the escape eased away, and her emotional turmoil began to ebb. After a time, Helena began to calm and her crying quieted. She remembered something of the day's events, then. She remembered Caligula taunting Marcus as he hung from the black cross. Yes, the emperor had demanded something of Marcus and Marcus had said that he loved Helena. Loved her not as a sister, but as a woman. Marcus had said that he wanted her, desired her and had always felt this way. And, Helena recalled, he said he suffered under a curse to always desire his dear sister but never have her. She became aware of the soothing touch her brother provided. Only nineteen and such a credit to his family. Brave warrior, dutiful son and always a caring brother. Now, at last, she understood why he did not often appear in the company of other women - a mystery she had thus far failed to unravel. It was because of her. Marcus loved her with a passion beyond that of brother and sister. Helena would have felt honored by this incestuous revelation at any point in her life, but would have responded in Rome by trying to break Marcus of these fixations for his own good.
escort türk bayan, eskort türk bayan, escort türk bayan
Now, however, no longer towing the line of society, lost amid chaos, depending upon Marcus to teach her how to survive outside of Rome, she acted abruptly upon her memory of his guilty admission. She reached up and grabbed his face, pressing her warm lips to his. Helena pulled away leaving Marcus with a dimly startled expression gracing his features. "Do you love me, Marcus?" She spoke in a husky whisper. "Of course I. . . ""No. "She pressed her lips to his again. Harder this time. Marcus tasted the salt of her tears upon his tongue. Again she pulled back. "Do. . .
sex boys and girls
you. . . love. . . me?"Marcus' eyes grew wide and a bit confused under the scrutiny of Helena's intense, probing gaze. A gaze completely at odds with the girlish sniffles and tears she was still trying to deal with. Marcus assumed the sudden blue passion of his sister was rooted in her need to be comforted and protected during a difficult time. He cradled her like a child. Helena deduced her brother still failed to grasp her meaning and felt a twinge of anger. Helena pushed herself into him hard, the weight toppling Marcus backwards, lying him flat on the soft bedding. She took position above him, grinding her breasts into his chest and kissing his lips with violence, showing him exactly what she meant. When her full, red lips came near his ear she spoke again. "Marcus, do you love me? You told him you loved me.
You said that you wanted me. "And suddenly he reciprocated. He wrapped his arms around her slender frame and returned his sister's passionate, wanton kisses. Words he meant to speak dissolved as speech gave way to touch and all inhibitions melted under the heat of their racing blood and twisting tongues. Marcus pulled Helena's ruined tunic from her and removed the scrap of cloth from his own waist. Both nude, they got under the soft covers and looked into each other's eyes. "Helena. . . why?" Whispered Marcus. "Marcus, just. . . love me. " She kissed him softly.
Greece Escorts Athens Escort City Tour
Helena didn't know exactly why. Maybe because if she didn't do something she would sink into a catatonic depression or rave like a madwoman. Maybe because she wanted to thank Marcus for his good fortune which saved them. Perhaps it was because she loved her older brother and thought him courageous and handsome. Most likely a combination of all those reasons. They spent what seemed a blissful eternity of mutual exploration. When Marcus took one of his sister's pretty nipples into his mouth and suckled, Helena gasped at the pleasure, feeling an arc of white lightning from breast to cunt. She held his head to her and kissed his fingers and stroked his back. Soon she took away the taut nipple and offered her other breast for attention. Then, after a time, gave him the first nipple back again and pinched the other breast herself. When Marcus had spent ample time relishing the firm, proud swells of her chest, she laid him down and tried to produce the same sensation in him. He sighed in pleasure, brushing her long hair with his fingers as she licked, sucked and pinched upon his reddish-brown nipples. While engaged in sucking his nipples, Helena slowly roved a free hand down his abdomen to take a grip upon his rigid man's sex. She had known what they looked like practically since birth: the symbol of the penis enjoyed great reverence in Roman culture. Until now, however, she had never laid hands on a live one.
greece gfe
She felt its warmth and the way it pulsed like a thing possessed. She wanted to inspect it further. She retreated under the dark covers and curled up next to it. With one hand still gripping the shaft, she rubbed the silky black fur at the base. Then she slid her hand around to feel the scrotum underneath. Cupping her brother's undersack, it surprised her to discover what a giving, squeezable thing it was. In carved stone and marble sculpture it exhibited a firm shape, so she had expected it to be solid. She discovered the twin, hard ovals inside the leathery skin and felt their smooth almond shape between thumb and fingers. Her brother yelped when she squeezed one too hard. On impulse she bent her head down and tasted the skin. Finding the taste fairly neutral, she sucked skin and one of the hard almonds into her warm mouth. With a sharp intake of breath, Marcus' body went rigid. She sucked and rolled the structure around between roof of mouth and tongue. When she let it go, Marcus released his breath in a rush and petted her head. She took that as a good sign.
independent escort emily στην Αθηνα
Emboldened, she licked around the shaft of the cock and up to the head.
escort siteleri - Bayan escort, escort bayan, bayan escortlar, escort bayanlar, eskort bayanlar, türk escort bayan, escort türk bayan, eskort türk bayan
Their earlier passion soon rose to a new peak of sensuality as their hands rubbed over each others chest, hips, thighs and inner regions. Helena could feel her brother's strained cock throbbing out its demand for attention. She grasped it in one slender fist and squeezed at it. Marcus could feel the warm dampness between his sister's thighs. He began to rhythmically rub and massage her fur covered mound. Inside her body Helena felt something she had felt earlier that day. That spreading glow outward of warm energy. Suddenly she stopped everything and went stock still besides Marcus. "Helena, what. . . ?""Shhhh," she silenced him. Helena's eyes unfocused as she bent her attention to following this feeling of molten warm which seeped from her chest outward through her limbs. Forming in her brain, sparkling in her mind's eye, the gold light again returned to claim her. She had experienced this same thing after she had prayed so fervently to Venus that afternoon.
zuzana annabelle summer
She wondered if this could be some form of insanity which throttled her brain. She wanted to stop, get a grip on herself and think about this, but she could not. The keen sensation of her brother's firm flesh pressing against her, the pulsing of the cock she held in her hand; these things conspired for her attention. Her heart pounded with excitement and the dribbling hole between her legs ached to be filled. Her skin grew hot and her lips grew thirsty for fresh kisses. All Helena's attention focused with feral clarity upon the man next to her: his deep breath, rough touch and musky smell. She pushed him over and moved onto his chest, taking a dominant position. She turned and looked down upon him. Her long hair fell, framing one side of his strong face, and the candle light danced shadows upon the other. She found his big brown eyes, gone all tender with concern, incited her animal lust. "Helena, maybe we. . . "She kissed him with vehemence to shut him up. She rubbed her pelvis and chest against his hard muscles anew.
Escort, Bayan Escort, Escort Bayanlar, Escort Kızlar, Escort Bayan İlanları, Bayan escort, escort bayan, bayan escortlar, escort bayanlar, eskort bayanla
There was nothing she could do. The energy within, the heat of her skin and the golden passion fogging her mind left her no alternative. She would take this man for her own. Monstrous passion, long bottled inside of Marcus, now flowed through him in a torrential, red rush. Awakened by the actualization of his long hidden and forbidden love for his younger sister, his passion was like a caged beast released at last and it hungered for Helena. Marcus wished to enslave and worship his young sister at the same time. He would do anything for her and wished to do everything to her. As their violent necking escalated, Marcus could take no more. With a well executed roll he turned the tables on his sister, forcing her onto her back with him on top. He spread her flushed thighs, grabbed his cock with his own hand and sought Helena's warm opening. Helena spread her legs wider and put both hands upon his shoulders. The hum of golden light in her mind made it hard to think - she could only be, experiencing the moment and the pleasure of each touch. Her nerves were on fire, her mind was on fire and when her brother mounted her, her cunt was on fire. Painful fire. "No! No Marcus, no!"She began clawing at his chest and squirming upwards on the bedding, trying to get away and get that thing out of her body.
greece escorts directory greece escorts directory
She escaped to the opposite end of the pallet and sat with both hands protectively covering her crotch. She looked at her brother with big, confused eyes. He looked back at her with big, equally confused and frustrated eyes. "It's sore," she said. "It hurts. "Marcus nodded with understanding. The emperor had viscously busted his sister's cherry that afternoon with the same gentle touch a battering ram would gives to the walls of an enemy. Marcus accepted that Helena must heal. Marcus forcibly beat down his lust like a man with a stick trying to beat a half-ton grizzly back into a cave. It wasn't easy but he managed. Marcus slowly crawled over to his sister and curled up next to her. Tenderly embracing her, he kissing her and tried to reassure her that everything was fine. But everything wasn't fine. That damnable hot golden something pressured Helena inside, demanding something of her. She could hardly think through the light blinding her mind.
Escort Athens Paris Lyon Milan Dubai Thessaloniki Greece France Italy Reviews Agency
She was insensible, feeling only turbulent emotions and now the warm press of man-flesh against her burning skin. This man who she wanted nothing more than to fuck tried to talk her down from her gripping desire, telling her that everything was all right. But it wasn't all right. Helena felt a wonderful sensuality from her crotch. Without realizing it, the index finger of one hand which cupped her mound so protectively, had begun to rub circles around her clit. The spirit which possessed her demanded tribute and that tribute was her pleasure. "Oh Marcus, Marcus. . . please. . . " she whined plaintively. "What do you want me to do?"She had a sudden revelation. She untangled his embrace and got before him down on all fours.
escort türk bayan, eskort türk bayan, escort türk bayan
"Take me like a boy," she demanded. "Uh. . . ?" Marcus was very surprised. "Marcus, please. Take me like a boy. "Marcus had never actually had sex with a boy, though it fell perfectly within his right as a Roman male to do so. He understood the mechanics of it, though. Marcus took copious lubricants which dripped freely from Helena's mound and down the hot skin of her inside thighs. He greased her scarlet asshole with them and then used spit and more lubricants to make his cock as slippery as possible. Thus prepared, he slowly tried to push the purple head of his shaft into her. Helena pulled her round butt cheeks apart and tried to relax as much as possible to help him. "Oh merciful Goddess," she thought to herself. "What a wicked sensation.
sex boys and girls
"Marcus pushed hard, filling her intestine with his cock. Helena breathed in gasps. She felt as though she were using the toilet and a wondrous sensuality competed with a dull pain in her rectum. It was insanely pleasurable. Sheathed to the balls in her tight, smoldering tunnel, he encircled her with his arms, kissing and sucking the soft skin of her back and neck from behind as he pressed himself against her. And thus he stayed, trying to be gentle and waiting for a response before moving his hips. Helena's emotions swirled in such an intense jumble of longing, desire, excitement and passion that she did not know how to cope at first. As she sorted through the whipping storm of feelings inside her, she became aware that not all the emotions she felt were her own. She was experiencing the emotions of someone else: her lover and brother Marcus. Helena could feel everything her brother Marcus felt, and understanding this truth both exhilarated and terrified her. She could literally feel the lust which Marcus himself was feeling for her young body. She could feel all the love he felt within his own heart for her. Helena found she could grasp his love with her mental hands and feel it, poke at it and weigh it to see how much love was really there. And it was big love. It was towering and it was thunderous and it was all for her, and had always been just for her.
She was intoxicated by it and overpowered. She needed more of him inside of her. She wanted to devour him. "Now. Now, please," she breathed. Her hand flew to her clit. Marcus grunted in animal pleasure and fucked his sister's asshole. She was incredibly tight and it made moving in and out of her a real effort. But the finality of having the woman he had dreamed about for so long made up for the overly constricting nature of his pleasure. Marcus ran his hands over the smooth skin of her back and buttocks, feeling the stretching bumps of her spine and straining muscles. He breathed deep, savoring the scent of Helena's sex and the spice of feminine perfume still clinging to her from the imperial baths. Marcus gripped Helena's long hair in one hand and followed her hidden arm down to where her slender fingers stimulated her own damp sex. Helena began to buck against the hard invader she held lovingly in the hot flesh of her rectum. She moaned and groaned in ecstasy, driven insensible beyond thought and reason. She came in shuddering waves, her ass contracting in spasms upon her brother's cock as her soaking fingers danced wild patterns across her clit.
Greece Escorts Athens Escort City Tour
She cupped her mound when she could stand no further direct stimulation to her clitoris. She listened to her brother panting the litany of words he had held locked in his soul for so long. . ". . I've waited so long. Loved you so long. . . So beautiful. . . So good. . .
greece gfe
Oh, Helena. . . " But it mattered not to Helena for she could feel the root emotions in Marcus which inspired the words. She felt her brother building towards orgasm through the strange conduit which delivered his feelings to her. When he came, flooding her intestine with warm milky seed, she experienced within herself every sensation of his pleasure. She felt the contraction of testes and the hot bubbling rush of semen jerking through his cock in pounding waves of pleasure. She felt the entire trip of the frothing juice as she pulled it from the pit of his balls into her own intestine. She came again, her body shaken and pummeled by fast hammering thuds of bliss as she experienced the feeling of his orgasm and her own. Her legs gave out from under her and she fell sprawled upon the soft covers face down on her stomach. Marcus fell on top of her, still buried in her ass, gasping and spent. "Gods Helena. Oh. "The young siblings curled up together in the spoon position and soon fell into a deep, welcome slumber. The next day Marcus donned the clean, off-white tunic provided with the cabin and went to find the captain of the vessel, Vargus.
independent escort emily στην Αθηνα
He paused in the sunlight, breathing the fresh salty air of the Mediterranean and admiring the deep blue sea. The strong, mostly naked hands of the crew put their backs into maintaining and guiding the loaded vessel under a favorable wind. The main sail, the "velum", a massive square of white hemp cloth, strained and rippled as it captured the gusty Mediterranean breeze, propelling them across the water. Marcus made the freighter out to be some 500 tons: an unremarkable and smallish trading vessel like so many that plied the waterways of the Roman empire. As he mused and enjoyed the ocean, he felt a firm hand grip his shoulder from behind. "Capsarius!" said Vargus with good cheer. "A fine day to you. Did you sleep well last night?"Marcus thought to himself that he had never slept better. However, the waking day had brought with it the dire memory of the problems he and his sister must face. "I slept most fairly. Thank you for your hospitality, Vargus," said Marcus with strong and equal cheer. Marcus knew it would be unwise to advertise his concern or weakness. Weakness was a trait very few Romans ever developed a taste for, and sympathy was hardly nurtured by the society. Marcus noted Vargus stood clear-eyed, erect and firm of jaw, a captain and business man used to quick obedience in others. He wore a full toga, bleached bone white at tunic and draped with a fine, well hung red wrap.
escort siteleri - Bayan escort, escort bayan, bayan escortlar, escort bayanlar, eskort bayanlar, türk escort bayan, escort türk bayan, eskort türk bayan
He was an older man, perhaps twice Marcus' own age, sporting the weathered look of sun and sea carved into his mariners face. Marcus tried to emulate the older man's stance so he would not appear disadvantaged or servile. "Good," said Vargus. "Well, there's no hospitality here. Your fare on this voyage has been paid for, Capsarius, so rest at ease you owe no debt. It's no luxury ship but the cabin is yours 'til we reach the Nile. "That answered Marcus' main question, anyway: the direction of this ship. "Egypt," muttered Marcus. "Aye. The land of the Pharaohs. Ever been there?""No," replied Marcus. And he wasn't pleased to be going there for his first time, now. Marcus wanted to hit the ground running in a familiar area; someplace where adaptability wouldn't need to be purchased along a learning curve. Marcus favored Greece as the number one choice in his mental list of destinations. "Where do you head after Egypt?""We'll drop this load of oil and leather then take on yellow Egyptian corn.
zuzana annabelle summer
Then it's back to the city with us. Keeping the people of Rome fed makes for a profitable trade. "Well, that was no good: he wasn't going back to Rome. Egypt it was, then. Marcus had heard stories of the great desert civilization for all of his life. He had fully expected to view its wonders someday, but not as a fugitive. He had always assumed he would travel there with the legions, for it was a Roman territory, now. Some forty years in the past, after the death of Cleopatra and Mark Antony, the mighty Augustus Caesar had assimilated Egypt into the Roman empire. Since then, whoever sat upon the throne of Rome also had to style himself as the pharaoh of Egypt just to keep up appearances for the desert people. It was a Roman territory and it would have all the earmarks of Roman occupancy, but it was also a wildly exotic land with people and customs much different from his own. The half-remembered barracks tales of soldiers provided his only link into the daily life of Egyptian culture. Money would greatly help his and Helena's chances, but they had none. "I have this to give you," said Vargus, pulling a slip of folded parchment out of his tunic. Marcus took the letter from the captain and inspected it. It was sealed shut by a smooth, unmarked blob of red wax.
Escort, Bayan Escort, Escort Bayanlar, Escort Kızlar, Escort Bayan İlanları, Bayan escort, escort bayan, bayan escortlar, escort bayanlar, eskort bayanla
Marcus looked suspiciously into Vargus' face and did not open it. Vargus had fully expected this reaction. In Rome it was customary for a man to press the mark of their signet ring into the hot wax of a letter, thereby identifying the sender. Unmarked, anonymous seals met with some mistrust as the harbingers of gossip and secrets. "It's how it arrived. Unmarked, ported by messenger slave. " Vargus shrugged. "That's all I know. I have matters to take care of, Capsarius, and I will have food sent to you. If this wind holds, we'll reach Egypt in two weeks. I have a job for you on this voyage, if you'll take it. I have one man injured and one sick who could use your skills as a healer. They'll be a bit of coin in it for you. "Marcus nodded. "Done.
greece escorts directory greece escorts directory
""Good. A man will come round for you a later. " Vargus nodded and walked off. Well, having a job available was good fortune, anyway, thought Marcus. As to the letter, doubtless it came from his savior at the palace, who wished to remain unknown. Marcus returned to the cabin where he found his sister awake, curled up warm and contented under covers. She looked at him with bright, alert eyes from her refuge of blankets and Marcus smiled affectionately at her. Before he could follow his natural desire to get close once more to her lips, skin and warmth, a knock came at the cabin door. A slave dressed only in a dirty-gray rag tied to waist came bearing food and drink for the siblings, and a clean cream colored chiton for the female to wear. Helena began to eat as Marcus opened and read the letter. Helena munched contentedly on hard bread and morning wine when she heard her brother gasp in what sounded like pain. "Marcus, what is it?"She saw his eyes mist over with the first dew of tears.
"Marcus, what?" she shook him. "It's. .
Escort Athens Paris Lyon Milan Dubai Thessaloniki Greece France Italy Reviews Agency
. " He gasped and two perfect tears fell. "Helena it says our parents are dead. "Helena sat still for several moments trying to process that. When she couldn't she grabbed the slip of brownish parchment from his grasp and began to read. In a few terse sentences of scribbled black ink it told the story of just how lost and alone in the world Helena and Marcus had become. . . Within the first year of his reign, the emperor, Caligula, had managed to almost bankrupt the imperial treasury with his extravagance. In an effort to bring money in, Caligula had hit upon the brilliant plan of accusing certain wealthy families of treason and securing their assets over their dead bodies. Her parents had fallen prey to the scheme. "No," she said. "No. No. " She grabbed her brother and forcibly spun him to face her.
escort türk bayan, eskort türk bayan, escort türk bayan
"No, Marcus. It's a lie. It's a lie!"His sorrowful eyes said it was the truth. Helena's face froze in a sculptured mask of dawning understanding. Her stomach grew nauseous, her heart dropped out of her chest and her lungs wanted to cry but could not because there was not a breath left in her body. When her head suddenly hit the cushions of the pallet, she choked in a breath of air and convulsed with the terrible pain of grief and loss which consumed her. Her family was gone. Her world was gone. Everything was gone. She began to cry with the bleating hopelessness of a lost lamb who senses the predators closing nearby. Marcus offered no comfort. He had none to give even to himself. When another knock came at the door, Marcus got up and began to leave. "Helena, I told them I would work," he said. Then he left.
sex boys and girls
Helena had hardly heard him. The days passed and Helena and Marcus found strength together, trying to recover from their deep emotional wounds. The fifteen-year old and nineteen-year old slept tightly curled around one another other each night, as though they feared if one let go the other would disappear. They touched and kissed and made love frequently; their wound-up young bodies releasing pressure as they fucked each other to exhaustion. Each time they did it that bizarre sexual energy returned to claim Helena. She began to wonder if the feeling was simply a basic female quality like menstruation. Something her mother had just never gotten around to telling her about. She resolved to ask another woman about it some day. Upon the seventh night at sea, Helena was sleeping deeply in the arms of her lover when she was startled awake by a sudden rush of adrenaline. She sat bolt upright in the darkness, the hair on the back of her neck rising. Helena realized immediately that a stranger had entered their cabin. Marcus began to wake in response to the sudden movements. "Helena, wha. . .
"Then the cabin's one candle sprang to life and cast its wan yellow light through the cabin. The figure standing in the cabin with them waved a hand and Marcus fell immediately asleep once more. The mysterious figure was a woman so beautiful it almost hurt Helena's eyes to view her. She was dressed in a fine, shimmering tunic of lavender trimmed in blue. It was almost transparent, covering her, yet showing the entire form of her body. Her large, perfectly round breasts achieved a natural lift and pert set which was rare in a woman with such a full chest. Her abdomen was soft and her hips flared, giving her the hourglass shape that artists and sculptors hungered for in a model. Her short tunic ended well above the knees, so there was no obstruction as Helena used her eyes to trace a line down the delicious form of the woman's legs. The features of the woman's face were exquisite and unmatched in nature, seeming the very template from which all earthly feminine beauty sprung. Silky, pale yellow hair framed that face, tumbling in waves and ringlets past her long, slender neck to rest with buoyancy upon her shoulders. The woman fixed upon Helena with clear, unnaturally bright eyes. "Merciful Goddess," breathed Helena, trying her best now to grovel. "G. . .
Greece Escorts Athens Escort City Tour
G. . . Goddess. . . "The woman spoke in a clear, high voice. "Greetings Helena Paullus. I. . . Please, Helena, stop that. ""Goddess Venus," said Helena in a shaky voice as she knelt on the pallet in the lowest, most servile position she could manage. "Yes Helena. Goddess Venus.
greece gfe
I have come to make words with you child, not to frighten you. "Venus sat down on the bedding next to Helena. Helena reached out a tentative hand and touched the goddess' bare leg. The skin was soft as the brush of a feather, supple as the body of a newborn and flawlessly clear. It seemed to radiate its own light. "I am real," said Venus with humor. An unexpected, sudden and total desire to lick, touch, feel and fuck the goddess slammed through Helena's body. The golden glow had taken complete possession of her entire being within the span of two heartbeats. She felt an uncontrollable frenzy of lust and she tried to bury her face between the goddess' graceful pair of legs. "Whoa, tiger," said Venus, delicately extracting the young woman. Venus laid a palm on Helena's chest just above the swell of her breasts. The unbridled passion left Helena, receding to the spark which seemed to stay in her chest. "Grrrr," said the goddess, playfully barring her teeth at Helena. Then she laughed. It sounded like the music of chimes on a summer wind.
independent escort emily στην Αθηνα
"It's my closeness to you which does it," she explained. "The beast inside you responds to me. "Looking into the face of the Roman goddess of love, sex, beauty and bounty; Helena found her own natural desire to be sexual with the goddess was still very, very strong. Helena was completely overcome. She had always worshipped Venus and now that she found herself sitting next to her, Helena's infatuation for the goddess erupted and went supernova, a burning white hot fire within her. "I am sorry, Helena but I doubt you would survive if we made love. Mortals break too easily. Hearts stop and organs burst under the fury of my passion. I always break my toys. " She seemed to pout. "Besides, on the off chance you lived, no mortal would ever satisfy you again. "Helena realized she would do anything to become a toy of Venus. She would fight wild beasts in the arena until ripped and bruised violet. She would leave a bloody trail of red behind her as she crawled through a mile of razors. She would let blackbirds peck out her eyes so she could no longer admire the goddess but just to be with her.
escort siteleri - Bayan escort, escort bayan, bayan escortlar, escort bayanlar, eskort bayanlar, türk escort bayan, escort türk bayan, eskort türk bayan
Anything. She would do anything to be near this creature. She would gladly die if she could worship the body of Venus with hand, heart and tongue before doing so. "That's sweet of you to think," said Venus. She kissed Helena on the mouth. The effect was immediate: Helena came in joyous ripples. Her hips jerked with the pleasure. "Responsive little thing, aren't you?"Venus stroked the young woman's hair until the orgasm passed. Then she spoke again in earnest. "I have taken an interest in you, Helena. "Helena was attempting to grovel again. "Helena, please. Come here, child. "The goddess enfolded Helena in her arms and laid the girl's head upon her breast. Helena experienced a blissful comfort she wanted to never end.
zuzana annabelle summer
"Helena, you have always been a fine disciple. You have kept me in your heart and called to no gods of Rome before me. Your prayers always plentiful, your offerings always sincere, you have always appeased your goddess, yet never asked anything of me. Not until that dreadful matter at the palace, anyway. "Helena nuzzled her nose through the goddess' silky tunic, delighting in the fresh, flowery aroma of Venus' skin. Helena parted the garment Venus wore, exposing a warm and wonderful breast. Helena took one perfect, pink, immortal and divine nipple into her mouth. "Dear, you are tempting my lust. "Helena didn't care. The skin tasted clean and pure as spring water with a hint of sweet strawberries laced in. She suckled with abandon. Venus took Helena's head in both hands and turned the girl to face her. The young woman's sucking mouth was disengaged from the nipple with an audible pop. Helena was instantly transfixed by the deep, gold-flecked brown eyes of Venus. "Helena, I have given you a gift.
Escort, Bayan Escort, Escort Bayanlar, Escort Kızlar, Escort Bayan İlanları, Bayan escort, escort bayan, bayan escortlar, escort bayanlar, eskort bayanla
A tiny sliver of my being rests inside you. I gave it to you in the palace when you prayed so desperately for my help. When I returned to retrieve it, I found you had flown. Now I find you here, a homeless fugitive on this creaky tub heading for Egypt. You are an interesting case, child. A wealthy noble, now a pauper. A girl with nothing who faces bravely an uncertain future. A beautiful virgin, now using her body to comfort what family remains to her. Your story intrigues me as does the understanding you have for the nature of your goddess. ""You are love and you are lust," replied Helena. "Yes, Helena. I am the mother of bounty out on the farm and the slutty whore in the alley of Rome. I am the pure vestal virgin who remains untouched and the wife in the bed of every man. Not everyone prays to all of my aspects, but you seem to understand me as well as some of my priestesses. "A dazzling, white smile lit up the extraordinary beauty of Venus' face.
greece escorts directory greece escorts directory
Helena shivered in pleasure. "So, Helena Paullus, I have decided you will keep my gift and you will be my little hero. ""Hero?""Yes, like Perseus or Jason or any of those other god-gifted overblown stud-muffins. I mean, here I am, one of the most worshipped deities in Rome, and I don't even have my own hero. ""Hero?""Yes. Except you won't have to fight monsters or anything like that. ""Goddess, what is this game you would play with me? My parents are dead and my life means nothing. " Helena's eyes began to tear. "Please take me with you! Enslave me. Take my pain away and just fuck me until I die. " Helena tried to get back to sucking on the nipple. "Dear heart, do not be selfish. Your brother is just as lost and alone as you. He needs you, now. Perhaps when you are done heroing I will love you as you wish.
Escort Athens Paris Lyon Milan Dubai Thessaloniki Greece France Italy Reviews Agency
" The goddess stood up. "Here are some things you should know. You are carrying near your heart a piece of me. It gives you a power and sensitivity of love and sex that you have already experienced. You can feel the emotions of others, and become very sensitive to physical pleasure and pain. Others will find you sexier to look at. Men will desire you. Women will either desire you or envy you. You cannot get pregnant. Animals will feel docile and unthreatened by you. There are other things I'm sure you'll discover if you need to. I am connected to you in this way, so it is good for me. It gets me closer to the Mortal Experience. Do good heroing for me, child. "The goddess turned as if to depart.
escort türk bayan, eskort türk bayan, escort türk bayan
"But. . . but. . . what must I do, goddess?""Why, you must Love. And you must Lust. That's quite a bit of heroing, I know. Harder than fighting some stupid minotaur for five minutes. Good luck, child. ""But. . . but.
sex boys and girls
. . "She vanished, leaving Helena alone with a lit candle and the sound of her brother's breathing. Helena had very little to practice heroing upon, so she turned all her attention towards her brother. She played out a spectrum of feminine archetypes upon Marcus, filling whatever need arose within his male heart. She was mother to him, and daughter as well. She was confidant and friend. She was loving sister and loving wife. She was coy damsel and wicked fuck slut. She was every thing he needed her to be, shifting roles as she read his emotional state. She hoped Venus would be pleased with her. She didn't really know what the goddess expected, but for this one man, she tried, and very much succeeded, in becoming everything. The night before they expected to reach the Egyptian coast, both siblings were quite nervous. They kissed and petted trying to forget the worries of tomorrow. Helena was particularly wound-up and she ached inside for full, blissful release.
She remembered how Drusilla had pleased her as a woman and how wonderful it felt. How wonderful it would be. . . As Marcus parted her thighs and made to enter her, she put both hands on his chest. "No," she said. He stopped for a moment, trying to figure the meaning of her word. It didn't register, and Marcus made to continue. "No," she said. He looked at her quizzically. "Are you sore?""No. ""Uh. . . Well, what is it?"Helena had figured out that penetration of her body was not required for Marcus to cum.
Greece Escorts Athens Escort City Tour
Only stimulation was needed, though his Roman male mind would tell him otherwise. Her man required some re-education. She pushed hard on his chest and forced him onto his back. Then she kissed his lips and moved down his body until his erect cock was before her. She grabbed it boldly and took the head into her mouth. She began rhythmically moving up and down the shaft, turning her mouth into a hot sucking cunt. The result was what she has anticipated: Marcus closed his eyes, groaning in pleasure under her touch. She tuned-in to him, feeling his pleasure as if it were her own. She felt him wanting to go deeper, to fuck her face and feel more of the shaft disappear between her pretty lips. She obliged to the best of her ability and began fondling and squeezing his testes. On impulse, she dipped one finger into her wet cunt to lubricate it, then pushed the finger into his ass. Marcus went stiff with the unexpected intrusion, then gasped in pleasure. He bucked harder and faster, almost gagging his sister with his thrusts. When the sack drew up towards his body, she followed it with her hand. She felt him building to eruption, felt the large almonds in his sack begin to pulse, felt his orgasm in her diaphragm as if it were her own and tasted the sticky, salty-sweet cum when it sprayed into her mouth.
greece gfe
She sucked the warm load through his shaft, draining him as he jerked in her mouth. She swished the white liquid over her pallet then let it slide down her throat. He lay still and relaxed. She extracted her finger and washed it with wine. "Did you like that?" she asked. "It was wonderful. Thank you. ""Good. "Helena grabbed his arms and pulled him into a sitting position. Then she leaned sitting back before him and spread her legs. She looked at him with half-lidded eyes. The message was clear. An expression of doom came over Marcus' face, as though hearing orders to make a suicide charge against a stronger enemy. "Uh. .
independent escort emily στην Αθηνα
. we don't. . . " mumbled Marcus, glancing furtively at Helena's face, then down to the triangle of fur between her legs. Helena cocked an eyebrow and tilted her head slightly, waiting for the explanation. It was all the warning he needed. "I. . . I love you, Helena," he said with resignation. "I know, dear. Now come lick your sister's cunt. "Marcus knelt on all fours before her. Helena grabbed his face with both hands and pulled it to her crotch.
escort siteleri - Bayan escort, escort bayan, bayan escortlar, escort bayanlar, eskort bayanlar, türk escort bayan, escort türk bayan, eskort türk bayan
Marcus spent some time licking around the outside lips before he worked up the courage to dip into her furrow. He traced a line up and down it using the point of his tongue and then sought out her hole. She moved her pelvis to give him more access as he began thrusting his tongue in and out of her. It felt nice. Just nice. After a while it got old. Helena realized that this was the action her brother thought she expected. She grabbed his head again and removed him from herself. "Marcus, look. " She spread open her swollen, red outer lips so he could see every inch of her inside. She pointed to the bump at the top of her cleft. "Here, darling. Right here. Try. "He gingerly ran his tongue over the area, finding the bump.
zuzana annabelle summer
"Yes. Right there. "Helena laid back again to enjoy his touch. Suddenly, he laid into her clit with the full power of his tongue. Pain ran a tight race with pleasure for her attention and she involuntarily jerked her hips. Then he pulled the entire clitoris and a fair amount of skin into his mouth and began slobber sucking her with the enthusiasm of a rabid dog. Pain easily pulled ahead for the win. Helena reached forward like a striking snake and grabbed one of his testicles in her hand. She squeezed. He yelped, letting go of her. "That's what you're doing to me. ""I'm trying. . . ""Try again, lover.
Escort, Bayan Escort, Escort Bayanlar, Escort Kızlar, Escort Bayan İlanları, Bayan escort, escort bayan, bayan escortlar, escort bayanlar, eskort bayanla
" She petted his head between her thighs. "Be gentle. "Helena kept a tight hold on his testicle, squeezing when he did something wrong. She directed him, teaching him how to please her. When he found a good rhythm she enjoyed, she let go and leaned back in sensuous abandon. Marcus was rather humiliated that his younger sister was leading him by the nose through this. When she leaned back he took the initiative and inserted two fingers into her wet tunnel. He was happy when she responded favorably, gripping the fingers with her cunt muscles and trying to fuck them. He changed out his tongue rhythm but did not change the pressure. He was delighted that soon she was going wild beneath him. He enjoyed how much pleasure he could offer his sister in this way. Resting his head on her pelvis, he balanced and used his free hand to pinch one of her nipples. She went over the edge, moaning and contracting her cunt around his fingers as she came. Before she finished, as the waves still hit, he had clambered over her and stuffed his cock into her. He began pumping her tight, lubed hole violently, thrusting to the hilt.
greece escorts directory greece escorts directory
He wouldn't last like that, but it didn't matter. "Goddess, goddess, goddess. . . " she whimpered in ecstasy. Helena never stopped cumming. Her brother's swift, hard fuck kept the waves of pleasure mounting. Everything was golden. She loved him so much for this. As the orgasm ended, she felt his spasming cock washing her insides white. She grabbed him, kissing him deep, swirling and sucking his tongue. Helena decided she enjoyed heroing thus far. However, she opted to reserve further judgment until she and Marcus had walked a day in Egypt. electricferret@mindless. com More Taboo Incest Hardcore AtREAL INCEST&INCEST CARTOONS&INCEST THEATER.
Escort Athens Paris Lyon Milan Dubai Thessaloniki Greece France Italy Reviews Agency
Escort Service Hamburg - Come to Hamburg to see Stunning Ladies That Could Provide You Company
For those looking for the ultimate thrill when on holiday or a business travel, Private Apartments Hamburg can do magic for you. Try unbelievable experiences with the finest ladies.
Infinite Alternatives for The Best City Tours Escort, Quick and Serious
Everytime you feel like visiting Germany, either we are talking about a business, trip or a vacation, or even a city break, using the Escort Hamburg system to enjoy some fun is always a clever thing. One may think that using an escort to provide company is a risky and hard thing, but we say it's the contrary. Enjoying the Hamburg Anal Escort page to see a superb chick and consume some sexual moments together is highly easy and reliable. It only takes a few clicks to do that, and the results will be dazzling.
Make sure you use the genuine Hamburg Agency Escorts in advance to making the next step. To come as a help, our service grants a few security filters so that your private details and your payment details be secure. Also, the girls that provide Travel Escorts Hamburg
https://www.topescort.de/hamburg/travel-escorts
on our platform are carefully interviewed by a team of professionals. Remember you use the right platform, with the green badge, for the finest Call Girl Hamburg experience.
Immediate Selection of Babes And The Hottest Dates
The minute you come on the right page, you will love how intuitive and secure every option of this platform is. You will get to pick and arrange a meeting with your preffered Hamburg Independent Escort lady in less than a couple minutes. Just like the whole nation and the inhabitants of Germany, these girls adore to be serious and on point. Each date with a girl from escort any city Germany will be an astounding one. Either you crave for a date with a native German hottie or a different type of Hamburg Escort babe, we will make sure to always give you the hottest results. The most amazing dates await you. No matter the plan or the fantasies, finding the best babe for the right experience will be something highly sexy and simple to do.
Begin by surfing the Independent Escort Hamburg for the right hotties. The platform is packed with dazzling women, all of them happy to see you. Some are naughtier than others, while some are sensual and soft. Select the one that attracts you the most and fulfill your hidden fantasies along with them. The escort any city Germany platform is ranked as one of the best in the whole country, therefore the experience will be similar. No need to seek other services or other sites, the Hamburg Escort platform will definitely give you the hottest results in terms of hot girls to date you. Release your inner desires and fantasies because these hotties will make sure to please them all for you. Even the wildest sexual fantasies can find their tamer with this Escorts In Hamburg page!
https://www.topescort.de/
https://escortnews.eu/escorts/Germany/Hamburg.html
https://germany.escortnews.com/escorts/hamburg
https://www.topescort.com/hamburg
Escort girls Singapore - A local guide is only one perk of using an escort service when you travel
A variety of options are available from Singapore's escort services, so you may get exactly what you're looking for. You may find whatever it is you're after, be it a date, a travel buddy, or a sensuous massage, with relative simplicity. Singapore's escorts have the education, style, and sophistication to make their clients' time with them truly memorable.If you've never experienced an escort before, you may have some questions. Escorts in Singapore are experts at providing discreet companionship and uphold the highest standards of professionalism. They know how to make you feel relaxed and at ease, and they provide anything from dinner dates to sexual experiences.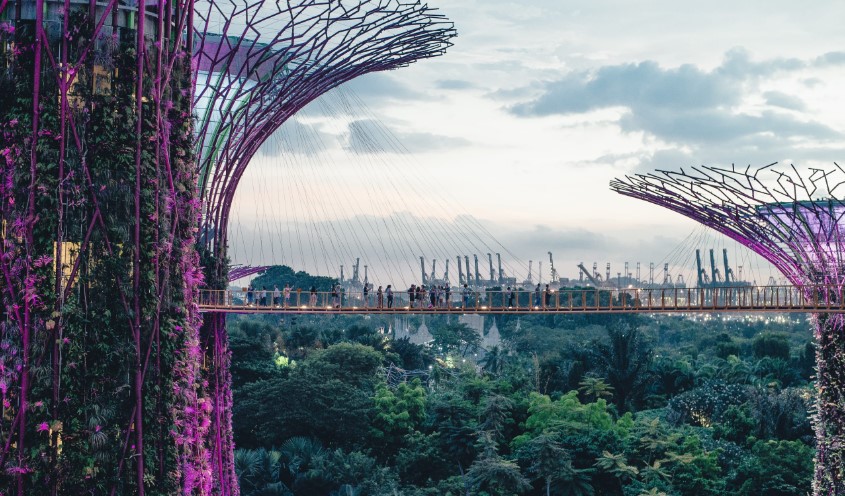 Singapore escorts girls
You can choose from a vast variety of escort services in Singapore. You may easily discover a partner for a night on the town, a travel buddy, or a masseuse to give you a sensual massage. Singapore's escorts are well educated, refined ladies who know how to make their clients' nights memorable.People from all over the world flock to Singapore because of the city's vibrancy and diversity. Whether your trip is for work or pleasure, an escort can be a convenient and secure companion. Escorts in Singapore are easy to find and can provide a wide variety of services.
Escort girl in Singapore -
https://bur-dubaiescorts.com/escorts-from/singapore/
If you're unfamiliar with escorts, you might be curious about what to anticipate. Singapore's escorts are skilled professionals who know how to treat their clients with respect and discretion. As professionals, they know how to put you at ease and offer a variety of services, from casual dinners to more passionate rendezvous.Hiring an escort is, of course, a very individual choice; you shouldn't do it unless it feels right. If you're thinking about hiring an escort in Singapore, it's important that you take the time to learn about your options and pick an escort with whom you feel safe and who can fulfill your needs.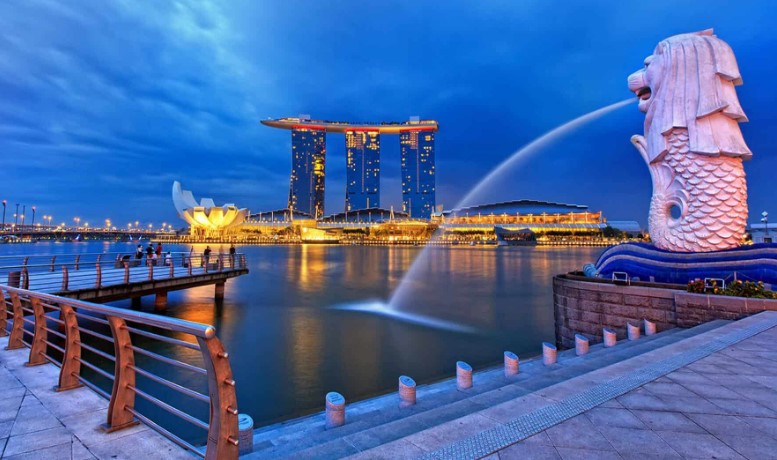 Escort in Singapore -
https://bur-dubaiescorts.com/escorts-from/singapore/
Escorts in Singapore are not only available for company, but can provide a variety of other services like massage, role playing, and BDSM. There is an escort in Singapore who can provide you with a pleasant and sensuous experience, or a thrilling one, depending on your preferences.Escorted travel girls are also great for social events or work trips. If you are going to a conference or event, having a beautiful and sophisticated escort by your side can help you make a great impact and stand out from the crowd. They can also add a fun and exciting factor to your trip, making it more memorable and enjoyable.