/

Incest

/

There Can Be Only One Ch 26
There Can Be Only One Ch 26
Incest
2010-04-17
There Can Be Only One Ch 26
Ross woke up with his usual boner. He gave it a few strokes before rising from his bed…the need for a piss was greater than him wanking himself off. As he stood in the toilet watching the stream hit the bowl his mind was trying to figure out how he could get one of his three sluts to attend to his morning glory…. that would be much more pleasing now he has sampled 'real sex'.
He was halfway through brushing his teeth when he heard the door rattle as someone tried to enter. He managed to gargle that he was in there but whether it was understandable or not was another matter, but at least it told whomever it was that the bathroom was occupied.
"Its me Ross…hurry up…I am bursting. " The voice immediately recognisable as being Cathy's.
Ross continued to brush his teeth as he unlocked the door to let his younger sister in.
"I can't come in…dad is still here…just hurry up. "
Ross inwardly smiled as he watched his sister squirm trying to hold her pee in. He just turned and continued to brush his teeth leaving the door wide open.
The cold water running into the sink did not help Cathy with her predicament. A quick glance up and down the small landing Cathy darted into the bathroom locking the door quickly as she shot across to the toilet bowl.
Ross looked at his sister's reflection in the mirror as she quickly pulled down her baby doll bottoms…able to catch a quick glimpse of her pussy before she lowered herself to the toilet seat. Ross spat and rinsed his mouth noting the relief written clearly on Cathy's face as peed.
European based agency provides the finest female escorts and companions to discerning people worldwide.
Ross's erection was starting to return.
Cathy had not taken her eyes of her brother as she released the pressure on her bladder. She actually admired his muscular physique.
Ross's hand automatically reached down to grasp his cock as it started to tent in his boxers. He turned to face his sister who was now reaching for some paper to wipe her self with. Her jaw dropped on seeing him fish his cock out and point it straight at her.
"Ross…dad is still here…he will catch us" there was alarm in her voice knowing exactly what was on her brother's mind.
"The doors locked…so he can't…besides…" He never finished what he was going to say…just took the few paces and stood right before his still seated sister and offered her his cock giving her no delusion as to what he wanted…the hard cock just a few inches away from her mouth.
Cathy looked across to the door. . . just to ensure it was locked before she let out a big sigh and took the shiny knob between her lips and started to blow her elder brother.
Ross laid his hands upon his younger sister's head and started to use her mouth more aggressively as his arousal rose. He was still careful in how far he thrust his erect cock. .
call girl in thessaloniki
. he knew that she was not that keen on sucking his cock so did not want to put her off from willingly offer to suck his cock without him having to ask her in the future…but he still used her mouth as a means of relieving his sexual urge.
Cathy for her part was beginning to like her brother using her…she even pushed her head forward to meet the thrusting cock trying to get it down her throat…but she gagged each time it touched the entrance to her gullet.
Her hands reached behind her brother and she grabbed his ass urging him to fuck her mouth more…she wanted him to just force his cock deep and just push it down her throat and make her gag…she wanted to please her brother…she wanted to be better than her best friend Vicky at giving head…and don't all guys love to be deep throated???
Cathy felt the muscles in his ass tighten at the same time she felt his cock expand…she tried to push hard down on the cock in one final attempt to get the head to pop into the tight channel of her throat but her reflexes kicked in and her head flew back releasing the cock completely.
Only one spurt of seed landed in her mouth…the rest she could feel splash against her face. By the time she stopped coughing she could not feel anymore spurts…she tried to open her eyes but could feel the spunk running over her lids…so she kept them closed. She leaned forward slightly with her mouth open wanting to take her brother's cock back into her mouth. She wanted to let him know that she was sorry for not being able to take his load…and was willing to clean his cock…although she still was not too sure about the taste of his cream.
Ross's sensitive cock head tingled as the mouth closed around it…gently sucking what cum was still in his tube…his hands resting gently on his sister's head. When his glans became too sensitive he pulled back withdrawing his cock from the rosy lips that seemed to resist releasing it. His softening cock broke free with a soft pop.
Cathy's head looked up towards her brother still unable to open her eyes.
Ross reached down and ran his index finger up her cheek and over her eye scooping up the thick goo. Her mouth closed around the digit as it entered between her lips…she sucked off her master's cum and continued to suck it as if it were a miniature cock.
Ross pulled his finger out and popped his cock back into his boxers.
russian girls in athens
Cathy rose from the toilet kicking off her pj bottoms as she stood up…her hands grasped the t shirt and lifted it over her head before tossing it down on the floor to join the only other piece of clothing she wore.
Ross ran his hands over the soft fleshy orbs feeling her hard nipples rake across his palms. He closed his fingers grasping both nipples …gently twisting and pulling on them until they stretched to their maximum and slipped out from between his fingers. Cathy let out a low moan.
Ross turned and purposely left the door open as he crossed the hall back to his bedroom. The bathroom door was still wide open and he could hear Cathy at the sink running the water to wash her cum soaked face when he closed the door to his own room. He smiled as his younger sister appeared as if she wanted to be seen naked by the other members of her family…maybe…or especially her dad.
===============================
Ross's dad was just about to walk out the front door on his way to work when he passed him.
"Lord…what's wrong with you…never seen everyone up so early on a school day before" there was a definite hint of sarcasm to his voice.
Ross just smiled and continued his way to the kitchen.
No one responded to their dad shouting bye as he closed the front door behind him.
Ross was also surprised to see his Susie at the breakfast table…usually she doesn't get up until she has to…having times how long it takes her to get out of bed and ready to the minute she has to leave the house. Mind you she was still in her dressing gown.
Ross was halfway through his cereal when he heard a car horn outside. Cathy jumped up and ran off, grabbing her school bag on the way.
Thessaloniki escorts - independent Thessaloniki escorts and ...
He just ignored her and carried on crunching down on his corn flakes, guessing she was getting a lift from one of her pal's mom's.
Alice was sitting looking at her son as she drank her cup of coffee.
"Dad's off again tomorrow".
Ross could not make out the tone of his mother's words…was she pleased or apprehensive. He smiled to himself.
"How long this time" He asked as if he was not concerned…but knowing that with his dad gone he had 3 women at his beck and call.
"he thinks its 6 or 7 days…going up north again to do some more practice firings" His mother staring straight at her son as she spoke knowing that her son would be pleased with that news.
"Oh…ok"
His father worked for the government testing torpedoes or something…and it was not unusual for him to go away for trials and meetings and things.
Ross looked at his sister who until then had just sat there sipping her coffee and eating some toast.
"No one is here…take it off"
Susie glared at her brother…
"Ross…stop that" Alice spoke sharply recalling what had happened last night at dinner time.
"Just because you are dressed ready to go to work don't think I can't make you strip as well…" Ross had a big smile etched across his face.
He turned back to face his elder sister…and just stared at her. . . commanding her with his eyes to do as he asked.
escorts-greece-athens
With a shrug Susie untied the belt around her waist and slipped the terry robe off her shoulders exposing her firm naked breasts. Ross leaned over to look at her pussy…now completely void of any pubic hair.
"Good girl…now did you shut the curtains last night?"
Susie took a quick sideways glance at her mother before shaking her head
Alice Gorman's jaw dropped. "Susan…you didn't… you didn't" she was lost for words.
Ross answered for her.
"Yes …your loving daughter loves to flash that old man across the road…don't you SUSAN" he emphasised her name as if mocking her as she hated being called Susan.
"You mean…Mr Wells across at number 45?" Alice could not believe what she was hearing.
"Ohh is that his name…well yes him…and not only did you flash him your tits. . . what else did you do?"
Susie's face grew bright crimson.
"Well tell mum what you did"
Susie just stared directly at her brother and spoke very softly.
"I…I masturbated and he took out his cock and did the same"
"Ohhhh MYyyy GOODDDDD"
"Well Ross made me. . .
Elit Escort Ajansı
" Susie spun to face her mother trying to portion all of the blame onto Ross.
Ross just laughed.
Alice Gorman hardly heard her son's words…so lost in thoughts trying to comprehend the event that she was just told.
"Wha…what Ross"
"I said…lets see what you are wearing under the skirt"
"I…I am not wearing panties…if that's what you mean"…her words were barely audible.
"Am I going fucking deaf or something…speak up the two of you…. and no I didn't mean that…I meant what I said…let me see what you are wearing under your skirt. "
Alice looked at her son before rising totally embarrassed from her chair. She took a sideway step and slowly lifted her skirt up to her waist. Her white suspenders holding up some shear stockings was the only thing that she was wearing under her tight skirt.
"And let's see the bra" Ross wanted to let his mum know that as soon as her husband is gone he was going to take complete control… "Nooo…no…leave that where it is" he added quickly as his mum made to pull down her skirt.
Alice Gorman slowly undid the buttons of her blouse and showed the lacy half cup bra that was hidden beneath the silk blouse. It was noticeable to all that her nipples that were just below the top of the bra were aroused as they tried to bore their way through the lace.
"Lets see the nipps" Ross licked his lips without thinking.
Alice was now looking straight down at her feet as she slipped her hand inside the bra and eased her breasts out of the cups.
"Nice…very nice…best get me to school mum…and you" he looked directly at his sister "…naked from now on at all times unless dad is home…which…wont be much after tonight" Ross beamed as he shoved the chair back from the table rising before heading towards the door and his lift to school in his mums car.
olgasangel escort service thessaloniki gay escorts greece cindy dollar escort russiangirlsforme anastasia escort athens jessy - aaaeuropemodels escortqueens.eu katja.prague escort ts turkey escorts strapon queen greece escort services escorts gr shemale e
The two women just stared in disbelief showing each other their breasts and pussies.
===================================
Ross was disappointed when he got back from an uneventful day at school to find his dad home. His mind of course was anywhere but where it was supposed to be…the thought of having pussy when ever he wanted for a week kept his mind from the boring lessons.
Dinner came and went without his mind drifting very far away from what fun he was going to have. He smiled when his dad said that he was going to be the man of the house for a few days and not to let the women boss him about too much. That gave a different facial expression from his mum and two sisters which thankfully his father did not pick up on.
He was sitting in his room at the computer just checking his face book board when Cathy gave the secret knock and entered.
"Looking forward to dad going are we?" There was a smile written right across his younger sister's face.
Ross just grinned back at her.
"What about Susie…she might put a stop to your dirty plans?"Cathy of course knew nothing about his control over their elder sister.
"Ohh don't you worry about her…. I have her right where I want her"
"What do you mean?" Cathy was definitely confused.
Ross smiled…
"Suck me off sis…I haven't cum since you blew me this morning"
"Aw you poor thing…why haven't you wanked…you usually do"
"Did…used to wank but no need now that I have 3 cunts to serve me" Ross spoke without actually thinking.
"Three…Vicky probably can't be here 'til the weekend…so cant count her"
Ross realised what he had said.
"Suck me off and I will let you into a little secret.
escort tour adoos escort escort girls bologna shemale escort barcelona vipescortbayanlar cat ankara escort bayanlar escort of italy gay escorts geneva
"
Cathy was confused…and intrigued.
"What if dad comes in?"
"When does he ever come in to our rooms?"
Cathy nodded and sank to her knees…"better be good…this secret of yours…" she was smiling once again as Ross adjusted himself in his chair and spread his knees apart.
Cathy slid her hand up her brother's leg and under the loose leg of his shorts…fishing out the erect pink stick.
"Ohh…better than good…" Ross eased himself forward on the chair slightly so he could lean back and enjoy his sister's mouth.
Cathy licked the glossy head before sliding her tongue down the top of his cock to his pubic hair and back up the underside to lick the head which had a small precum bubble forming on his piss hole…she licked it off.
Opening her small mouth she slipped her lips over the knob end gently sucking on it as it slid over her tongue. She started to bob her head up and down and was starting to enjoy giving her brother head.
Ross let out a low moan and watched the blonde head rise and fall. . . her mouth felt good on his throbbing member.
Cathy looked up at him when he reached for his phone…half expecting to see the flash as he took a picture. Her mouth kept on sliding up her brother's prick not caring if he took a picture of her sucking him.
Confused when she saw him typing something on his phone she stopped sucking and looked questioningly up at her brother.
Ross just rested a hand quickly on her head and pushed it down.
simona escort shemale hannover zuzana city tours escort luxembourg escort grece nantiabrown shemale escorts spain
"Just keep sucking…all will be revealed" he smiled. Once his sister started to suck him off again he let go of her head and continued with the message he was writing and hit 'send'.
Cathy never stopped sucking when he placed the phone down and turning his upper body slightly started to type on his computer keyboard.
He then turned back and placed his hands on his younger sister's head and started to dictate the speed of her bobbing…pushing it further down than it was up to that point.
Ross was starting to approach his climax just as the box on his screen popped up. He grasped the hair in his hand and pulled it off his cock…not wanting to cum just yet.
Cathy let out a small yelp at her hair getting tugged and was about to comment when she saw her brother's free hand hit the keyboard. She recognised the screen as being msn chat and he had accepted video from someone.
She let out a gasp when she saw who was on the screen…completely naked. A quick glance up at her brother and back to the screen her mouth open and eyes wide in disbelief.
Ross typed something on the screen.
If Cathy was shocked by the image she was even more shocked by what her brother had written.
Susie smiled back at the screen and nodded. While she was out of shot Cathy looked questioningly at her brother but did not speak…her eyes returning back to the screen when Susie's return was caught in the corner of her eye.
She watched in utter disbelief when her elder sister shoved the computer seat back and adjusted the camera down to her shaven cunt.
escort bayanlar escort bayanlar istanbul escort eda escort hazal escort inci escort istanbul eskort bayan ankara eskort bayanlar istanbul
Gasping out aloud when she saw that her sister started to spread her cunt lips apart and hold the vibrator at the entrance to her obviously wet and willing pussy hole.
Susie waited for her brother to type the next command. She was annoyed that he would block her from seeing or hearing him but was aroused because of it. Although she knew that he did not have any friends over with him this time he had told her that he was blocking her from seeing him because he will be bringing some of his pals around from time to time and she was going to masturbate and put on a show for them. It turned her on that any of his friends might see her naked body…and more…and not know who it was when she might meet them in the street.
"Should I type it?" Ross spoke quietly to Cathy
Cathy just nodded
'Push it in and fuck yourself…but do not cum until I say' Ross hit send on the keyboard.
Immediately Susie started to masturbate in front of her brother and hidden sister.
Cathy let out an audible gasp and could not tear her eyes from the screen as the pink vibrator coated in shiny juice started to ease in and out of her sister's cunt.
"How…when…?"
"Told you it was good…now get sucking"
"But…I want to see her fuck"
"It's ok…she will still be fucking herself by the time you have finished sucking me off…she cant cum until I say she can"
Cathy kept on glancing from the screen to her brother before she felt his hands on her head. She reluctantly tore her eyes from the screen and started to suck her brother's cock once more.
It was more mechanical because her mind was on what was being shown on the screen. From her position she could only see the top part of the picture which showed nothing.
Ross was looking at the screen as his hands were once again controlling the bobbing head. He started to push slightly harder down and raise his ass slightly as the mouth fucking became more intense.
Cathy was starting to get back into rhythm of sucking hard dick enjoying how it slid in and out of her lips.
She could feel the tip almost hit the back of her throat. She pushed slightly harder down and once more the gag reflexes hit in…she came back up spluttering and coughing.
She managed to control herself quickly and looked up at her brother who was slightly confused, for although he was controlling the blow job it was his sister that pushed herself down further.
"Ross"…She spoke and gulped at the same time
"What?"
"Force me…force your cock down my throat…push it down me"
Ross looked at her confused.
"Please Ross…I want you too"
Ross still confused gently pushed her head back down until she started to suck his cock. He could feel her head respond to his pressure. . . she was allowing him to control the speed and depth totally.
The computer monitor completely forgotten he started to get a steady rhythm once more…each downward thrust going slightly deeper. He felt her react slightly when the tip of his tongue touched the back of her throat.
He did not apply any more pressure for anther three or four pushes…trying to gauge his sister's reaction. On the next downward push he pressed hard down…his head feeling squashed as it went down the tight tube. He could feel his cock slide all the way down the fighting gullet. Her head was trying to jerk back against his hands until her backward pressure was greater than his downward pressure.
European based agency provides the finest female escorts and companions to discerning people worldwide.
She came out gagging and gasping for breath.
She shook her head and just as her lips were about to engulf the cock head again he heard her gargle… "Again"
This time there was no slow build up…Ross pushed hard down and raised his arse to meet the tight passageway of her throat. This time she managed to stay slightly longer on his cock before forcing her head back off. Tears were streaming down her face.
"Again" Ross heard her mutter
Time and time again He forced her right down and time and time again after she had recovered she spoke the single word.
Ross although still hard was far from shooting his load because he was concentrating on his gagging sister unsure if he was choking her to death…but as long as he heard that word he did as she asked.
How many attempts were made they lost count but at some stage Cathy could take the whole of his cock down her throat without gagging…she just had to try and control the breathing as she had read on the internet.
With tears still streaming down her face she looked up at her brother pleased that she could take his full length down her throat. With her voice croaky and broken she spoke taking big gulps as her throat was recovering from invading flesh.
"Guess I am going to have to practice on that a little more…did you like it?"
"Hmm…ok I suppose…I was too worried about me having to explain to dad that you choked on my cock" a wry smile on his thin lips.
Cathy laughed as she glanced back at the monitor…
"God she is still fucking herself…look at her cunt and thighs…they are soaking"
"She won't stop until I tell her to" Ross spoke with pride in his voice at being able to control his elder sister in such a way.
"So how…when?" her small hand holding her brother's cock started to slowly wank it as she stared at the screen.
"Long story…tell you some time…I need to get off…you gonna finish what you started?"
"My mouth is aching…can I toss you off?"
Ross looked at his sister…disappointed that he was not going to get his blow job but he couldn't really make her as she tried her best to deep throat him. A smile crossed his face.
Cathy was confused when he rose from the chair and stepping over him.
call girl in thessaloniki
"Sit there and keep watching" he pointed to the chair he had just vacated.
Forcing his erection back in his shorts he opened the door and peeked out. Turning back he winked at his sister and darted out of the room closing the door behind him.
Cathy watched the screen and laughed when she saw her elder sister suddenly jump and lean bend right over with both hands trying to cover the vibrator that was deeply embedded in her pussy.
Susie slowly sat back up saying something that Cathy could not understand…but obviously Ross had entered her sister's bedroom. Cathy was envious of her sister's huge boobs as they shimmered with the thin coating of sweat. She looked down at her own smaller breasts and held them in her hands…squeezing them tightly and urging them to hurry up and grow so that she can be like her sister.
Cathy turned her attention to the screen where Ross although out of shot was obviously in the room. She gasped when she saw Susie pull out the pink vibrator and the camera followed her hand as it rose. She squeezed her breasts harder toying with her own hard nipples beneath the t shirt she wore as she watched Susie open her mouth and take the shiny plastic cock into her mouth…licking off her own juices. Cathy's own mouth opened and mimicked her elder sister imagining that it was she that was sucking the imitation cock.
The camera swung away from Susie's mouth and the screen filled with an out of focus Ross…with a big grin upon his face. Cathy laughed silently.
The camera moved back down to Susie's face…the vibrator still between her red lips…with her eyes looking up at her brother questioning his action. Cathy watched as she saw Ross's hand take his sisters and pull it away and the substitute prick with it.
russian girls in athens
The camera followed the hands back to the gaping cunt, and as she saw the pink tube disappear between the puffy lips, her own hand pushed the skirt she was wearing up exposing her own moist lips. No time was lost before her fingers found her engorged clit, teasing it further out of the small protective sheath.
Cathy slid a finger between her tight cunt hole…pleased now that she can slip it all the way in…although regretting that it was not as big and long as the cock that had recently taken her virginity.
The camera slowly moved up over her sister's flat tummy and onto those magnificent orbs. A hand was already playing with an erect nipple…her cunt instinctively squeezed the digit that was deep within her wishing that it was her own hand instead of her brother's that was pulling on the teat.
The camera lingered upon the lily white breasts, Ross's fingers toying with each in turn before the camera slowly panned up to her sister's moist ruby lips, slightly parted in anticipation of what was about to happen. Cathy's cunt reacted again when the large round cock head came into shot and slipping into the willing oral cavity.
Ross's free hand came behind and started to push his elder sister's head down onto his raging rod…fucking her mouth with slow deliberate thrusts.
Cathy jumped and like her sister quickly withdrew her hand and pushed down the skirt to cover her wanton pussy on hearing the feint knock upon Ross's bedroom door. She stared in dread as the door opened slowly and her mother's voice softly spoke.
"Ross…Ross is it alright…" she stopped mid sentence on seeing that it was not Ross but her youngest daughter sitting at her son's computer desk.
"Where's Ross?" Alice Gorman's eyes scanned the room searching for her son…and gasping out aloud when her eyes returned back to her daughter and noticing what was upon the screen. She quickly entered the room and closed the door behind her, but staying frozen with her back leaning against the door.
"Is that…is that who I think it is?" there was alarm in her voice.
Thessaloniki escorts - independent Thessaloniki escorts and ...
Cathy soon gathered her composure and realised that she really did not have anything to fear from her mother, knowing that Ross had her in the palm of his hand.
"Come closer and watch your daughter suck in that gorgeous cock…bet you wish it were your mouth he was fucking"
"CATHY…don't speak like that. . . " her eyes not leaving the screen and there was no denying that her cunt reacted to her daughter's words…yes she wished it were her mouth around that throbbing piece of meat.
As if mesmerised Alice took the few steps forward and stood to her daughter's side as both pairs of eyes were taking in the oral sex that was on the monitor before them.
Cathy realising that she was not going to be in trouble…well at least not as long as her mother was occupied by the blow job that being performed before her, slipped her hand back down under her short skirt…letting out a low moan as her deprived clit was reunited with the creamy finger.
"Don't you wish it were your mouth that was being fucked mum…I know I wish it were mine" Cathy spoke more to ascertain if she had any control over her mother like her brother had.
Alice, although shaking her head answered softly… "Yes…yes"
"Yes what mum?" Cathy was trying to provoke her mother into admitting her feelings at that precise moment.
Alice glanced at her seated daughter, looking deep into her eyes…trying to understand what she meant by saying 'yes what mum'
Cathy knowing the questioning look upon her mum's face smiled as she repeated her question…
"Yes what mum…what do you want to do?"
Alice Gorman gulped and looked back to the screen before whispering…
"Yes…I want to suck my son's cock"
"And?" the smile on Cathy's face turned into a grin.
"And I want him to fuck his slut mother's mouth…I want him to send his seed deep inside my belly" Alice groaned slightly and her hand slid down her tummy and across her groin towards her pussy. . . her hand pressing against the thin material of her dress, her fingers slowly rubbing the mound of her cunt.
The picture shook momentarily and settled again.
escorts-greece-athens
Cathy realised that her brother had placed the camera back on the desk when she saw that his other hand joined the one on his sister's head and was now holding it as he fucked her with greater force. She smiled when she saw that her sister could not take the cock as deep as she could.
Cathy was once again finger fucking her own pussy in time with the cock thrusts of her brother's cock in her sister's mouth. An evil thought crossed her mind.
She hit a few buttons on the keyboard and suddenly you could hear the mouth fucking noises from the next room, mingled with Ross's groans of pleasure. Alice's head swung from the screen to the speakers, across to Cathy and back to the screen.
"Ohh Ross…Ross" Cathy's voice was soft and sweet.
Ross stopped fucking with his prick embedded in the moist mouth, turned and looked at the computer surprised on hearing the voice…but even more shocked when he saw his younger sister on the screen.
Susie, with her head still held in place was trying to look past her brother's body with wide open and shocked eyes to see where the voice was coming from.
"Wha…what the fuck are you doing sis?" Ross was still stunned
Cathy just smiled back.
"You have another spectator"…her voice still angelic sounding.
Ross released the pressure on his sister's head allowing her to peer around at the screen. She let out a muffled scream and pulled sharply, freeing the cock that was in her mouth. Susie's mouth staying wide open with her eyes displaying total disbelief and astonishment.
Ross and Cathy looked on in utter amazement as Cathy slowly panned the camera on the desk in front of her to capture an even more embarrassed face.
Elit Escort Ajansı
Cathy's hand flew out and grabbed her mother's wrist as she tried to back away from the prying lens.
"Tell Ross what you told me" the angelic voice had turned more demonic.
"I…I…" Alice was stunned into silence
"Tell him…or…" Cathy was unsure what the or might be so she stopped.
"Fuck…fuck…Ross…you fucking bastard…what's Cathy doing…. she is fucking way too young" Susie was having a go at her brother as she was now trying to hide behind her brother's torso as if she thought that her sister had not seen her blowing him.
"I am not too fucking young…we have fucked and. . . and…I can take his cock deeper than you" Cathy spat back at the screen.
"Ross?" Susie looked up at her brother expecting him to accuse her sister of lieing.
Ross just shook his head for a moment trying to gather his thoughts…before realising that they all had to know about each other anyway if he was going to turn the house into his own wee private harem for the next week or so.
Ross grabbed Susie's long golden locks and forced her head back towards his shrinking cock.
"Suck it hard again…and don't stop until you taste my cum…" his voice left Susie no doubt that her brother meant what he said.
Susie was still shaking from being caught…not by her mother so much as she already knew that she was Ross's fuck slut…they both were…but more that her younger sister was seeing her with a cock in her mouth and even worse …her own brother's. What also spun in her head were the words that her sister had spoken…were they true.
olgasangel escort service thessaloniki gay escorts greece cindy dollar escort russiangirlsforme anastasia escort athens jessy - aaaeuropemodels escortqueens.eu katja.prague escort ts turkey escorts strapon queen greece escort services escorts gr shemale e
Her mouth opened and she started to suck hard on the cock before her…hoping that he would not last long so her humiliation could come to an end.
Ross had started to fuck his sister's mouth with a steady rhythm…his cock taking but a few thrusts to get back to full strength. He alternated between looking at his sister's bobbing head to the screen.
Cathy and her mum was staring at the screen watching Ross fuck the mouth rather savagely without actually pushing in so as to make the girl gag. Ross could make out that both females next door were masturbating by their body movement…and the soft moans emitting from their mouths.
"You shouldn't have to do that sis" Ross spoke into the monitor.
Susie stopped sucking momentarily, until Ross using her hair as reins made her continue with the blow job…
"Not speaking to you big slut…speaking to my lil slut sister" Two gasps and one muffled gasp were heard on hearing his words.
"Mum…get down and use that tongue on your MISTRESS…you should know better by now"
Susie stopped sucking again 'til she felt her hair getting tugged.
Alice Gorman just stood there frozen on the spot.
A broad smile crossed Cathy's face when it sunk in what Ross had said. She was a little slower to understand the meaning his words.
"Do it slut…" Cathy's voice was squeaky but firm as she shifted in the chair…rising slightly to pull her short skirt up over her small round ass.
Alice Gorman just stared in disbelief. Ross wished he could have been there to see all of the facial expressions but at the moment all he could see was Cathy's face and his mother's belly.
"Get down and lick your daughter's pussy…and you had best get her off before I shoot my load down this bitch's mouth" Ross's voice was threatening.
escort tour adoos escort escort girls bologna shemale escort barcelona vipescortbayanlar cat ankara escort bayanlar escort of italy gay escorts geneva
His smile faded as he watched his mum drop to her knees disappearing from the screen. Cathy let out a low moan and her eyes closed when she felt the wet tongue slide up her puffy lips.
Without breaking his rhythm of mouth fucking, his voice raspy now as he grew more aroused… he looked at the screen.
"Point the camera down at your cunt sis…I wanna see mum working on that sweet pussy"
Cathy's eyes opened whilst she did as her brother asked…before sliding further down in the chair pushing her small vagina hard against her mother's mouth.
The only sounds to be heard were that of mouth on cock and tongue on cunt…
=============================
Ross closed Ebay down pleased with his purchase. It was one of the more expensive kits but he thought it was best to buy good quality. He only hoped that the six miniature spy cameras were enough for what he wanted. He could always buy more at a later date if it wasn't. Problem is the monitor could only show 4 screens at a time. Oh well he thought…can't have everything. All he had to do was sweet talk his mum into giving him the money…shouldn't be a problem he smiled to himself…
==============================
.
www.citytours-gr.com
has a long list of honeys and escort services in Mykonos!
Mykonos escort girls will cheer you up!
Here you can read all necessary information about escort girls in Mykonos. Our website contains data about hundreds of Mykonos hotties who are ready to provide you with escort services. 100% verified profiles of real bimbos won't leave you indifferent. A lot of gentle and luxurious vamps can turn crazy any man. Just take a look at their erotic photos and read about their hobbies. You are a gentleman and you deserve to spend a night with the top babes. They will satisfy your fetishes and make all dreams come true. It's very comfortable when you can find out type of pubic hair, and languages of each lassie. It means you'll know exactly what kind of starlets is going to meet you and save yourself from unpleasant surprises.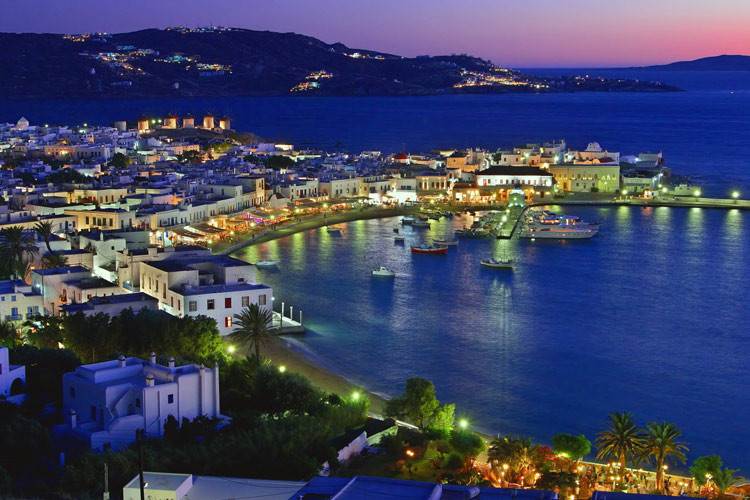 Some of the lassies on our online service are not amateurs but work as pornstars. You may be sure about their talents. Ravishing ladyloves will demonstrate you all their skills in bedroom. If you desire to have fun with your girlfriend, look for escort models who work with couples, too. These misses know how to bring fresh pleasures to your sexual life. You can
watch
the endless list of adventuresses and choose one now.
The best escort models of Mykonos ready to serve you!
Visiting this beautiful Greek town, do not forget to become a customer of our escort agency! Do you know that Mykonos's nickname is "The Island of the Winds"? Tourism is a main industry and Mykonos is known for its crazy nightlife and has many establishments catering to the LGBT community. Here you can meet a lesbian hottie of your wishes and have the most amazing time in your life. It is a great idea to have a boat tour with admirable damsels. After that, you can come to Fokos Beach, and Little Venice. The best ending of such a trip will be a wonderful night with thoughtful escort girl.Our top escort service in Mykonos provides the list of the top teen sweeties and brilliant temptresses who are ready to date you and satisfy all your wishes. Pick one to have an amazing time! Escort girls of Mykonos will make you happy. All these fine damsels were born for love and joy. They are glad to share a bed with you. There is nothing that can stop you. This is the first-class website and it presents the most beautiful chicks in the country. Don't lose your lucky chance to become a customer of
escort girls
now.
Escorts United Kingdom
escort girls Marble Arch
https://uk.escortnews.com/escorts/ilford
escort girls surrey
Escort girls
Escort girls -
sint martens latem escort agencies
Escorts Krakow - Ultimate Satisfaction of Your Dirtiest Fantasies
Take the amazing opportunity to unveil the incredible, breathtaking and absolutely unforgettable pleasures of sex together with dirty-minded models from
https://www.sexjobs.pl/gdansk/high-class
Exciting Info and Background of Szczecin Escorts
any city of Poland is a city in Poland a comparatively not big population. The main attractions in this small and charming city include main square, accompanied by graceful townhouses and modern-design fountains, alongside with the Gothic style buildings and monuments. Besides that, once you enter any city of Poland, do not forget to check out its parks and local architecture as well as lovely nature. No doubt, any city of Poland is clearly charming and interesting Polish city to visit. Nonetheless, your experience will be incomplete, unless you pay a visit to swingers szczecin
https://www.sexjobs.pl/sex-clubs
.
List of Services Available at Escorts Krakow
Although any city of Poland itself may seem like an innocent place, however you will discover an undoubtedly different situation, once you check out ogłoszenia sex
https://www.sexjobs.pl/
. My word, this place is soaked with lust and can offer diversified ways for absolutely any man to implement his kinkiest ideas and dirtiest plans. Fortunately, we have sexy bitches from all over the world to help in turning all that lechery in reality. You are welcome to come and check out their resumes in order to identify the nastiest and most dirty-minded hottie just for you. Long experience and many years of successful performance in escort market have enabled Bydgoszcz escort with confidence in ability to meet clients' standards. Hence, go ahead and enjoy stunning handjobs, arousing oral sex, gorgeous classic escort, lecherous anal sessions, wild gang-bang action, BDSM and many more. Feel free to choose the most suitable payment method and do not worry about your privacy or security, because our team of professionals has done its best in order to provide complete security and utmost comfort to each and every customer of Gdansk Escorts. Hence, don't be shy to show the kinky side of yourself and experience that long-awaited and totally unforgettable sexual satisfaction together with lecherous bitches from Escort Szczecin.
https://www.topescort.co.uk/bromley/couples
pornstar database -
boobpedia
Russian escort Prague
Escort Bahrain - In Bahrain, you can discover a variety of possibilities for a romantic supper or a quiet evening at home
Picking an independent escort in Bahrain ensures you will have all control over your encounter. Whether you're seeking a romantic evening, a crazy night out, or simply a friend to spend time with, these independent escorts deliver a customized experience that caters to your specific wishes and interests.
https://bur-dubaiescorts.com/escorts-from/bahrain/
If you choose an independent escort in Bahrain, you can be sure that you will be in charge of your entire trip. Whether you want a romantic night out, a wild night on the town, or just a friend to hang out with, these independent escorts give you a personalized experience that fits your wants and needs.
What makes Bahrain so special is how it mixes traditional Arabian culture with modern Western influences. This means that you can experience an amazing range of things, from glimpses of ancient traditions to the most modern amenities.
https://bahrain.escortnews.com/
Bahrain has many high-end hotels, restaurants, and places to go out at night that will make your trip unforgettable. These women will help you make the most of your time in Bahrain, whether you want to dance the night away, eat a gourmet meal, or relax in a five-star spa.
The combination of traditional Arabian culture and contemporary Western influences is what makes Bahrain so distinctive. This results to an astounding variety of experiences, from glimpses of old customs to the most advanced luxuries.
Visit Bahrain for a once-in-a-lifetime experience at one of the numerous five-star hotels, gourmet restaurants, or exciting nightclubs. These ladies will help you make the most of your stay in Bahrain, whether you want to go out clubbing, eat at a fancy restaurant, or unwind in a luxurious spa.
https://escort-guide.tv/escorts/Bahrain