A Bad Habit
Lesbian
2001-06-13
"I'm just at my wits end," Marie said to her best Veronica, "she's acting like a little slut and there doesn't seem to be a thing that I can do to stop her!!!" Veronica poured each of them another cup of coffee and joked, "So she has a hot pussy, it must run in the family!!!" "Very funny," Marie replied, "I don't deny I love sex, but there's a time and place for everything, and in our living room with the whole family around is definitely not the place!!!" "Hmmmmmm, I guess not," Roni replied thoughtfully, "you mean like it wasn't the time or place to screw Ed in the broom closet last year after Janet's wedding, or the time you sucked him off in the parking lot in the mall parking lot, you mean like that!?!" "Don't change the subject," Marie snapped, "I'd had a lot to drink at Janet's wedding, and as far as the parking lot thing was concerned, Ed practically forced me to do him, and besides, no one could see us!!!" "I know, I know," Roni replied, "all I'm just saying is that Paige isn't the only one who has a streak of exhibitonism in her, you could almost say like mother like daughter!!!"The two woman sat and gabbed awhile longer while finishing up there coffee, when out of the blue Marie exclaimed, "I've got it, I know what I'm gonna do about Paige!!!" "What," Roni asked a little nervously, "it's not something crazy is it!?!" "Crazy," Marie asked quickly, "why would you think something like that, I'm surprised at you, girl!?!" "Yeah, right," Roni replied while rolling her eyes, "like who was the one who put a piece of black tape over the red engine light in her car because it was annoying!?!" "Okay, okay," Marie retorted, "maybe some of my ideas haven't worked out for the best, but it's the thought that counts, right!?!" "Yeah, right," Roni said while shaking her head, "so tell me about this great idea of yours!!!" "Well," Marie said excitedly, "if I show Paige exactly how dumb she looks with her hands up her skirt maybe she'll get the hint!!!" "And just how are you ganna show her," Roni asked warily!?! "Like this," Marie replied quickly while jerking down her jeans and panties and casually masturbating her pussy, "what do ya think!?!" Roni sat and stared wide eyed as her best friend continued finger her blonde hairy pussy, until she finally stammered, "Y-you're nuts, do you know that, you're absolutely nuts!!!" "Oh, call me a fool," Marie sighed while working over her now very erect clitoris, "but if this doesn't work nothing will!!!" Roni squirmed uncomfortably in her seat while Marie neared an orgasm, and just when she thought it couldn't get any worse, Marie jerked open the front of her blouse, pulled one of her big nipples to her mouth, and began sucking it urgently!!! "My god," Roni gasped softly, "you're gonna cum aren't you, right here in the kitchen in front of me, ohhhhhhhh man, I don't believe you!!!" Marie closed her eyes as she furiously fingered her buttery snatch, but much to Roni's shock and surprise, she spread her legs even wider, and in an incredibly strained voice begged, "Please, baby, suck me off, my pussy's on fucking fire!!!" Roni recoiled at the mere thought of sucking a woman's cunt, but as much as she abhorred the thought, something in her was drawing her like a magnet to Marie's drooling groin, and before she knew what was happening, she was on her knees with her mouth open lapping at her friend's hot burning pussy!!!"Oh myyyyyy," Marie sighed, "you suck my pussy and I'll suck my tits!!!" Roni's mind was spinning as she lapped at Marie's swollen labia, and much to her consternation, her own vagina began throbbing uncontrollably in anticipation of an orgasm of her own!!!Marie stared down at her friend's mouth pressing into her bulging vagina, and in a panting voice offered, "I feel like such a slut with my legs spread wide and your mouth sucking my hairy cunt, ohhhhhhhhh god, I feel like a fucking whore!!!" Just hearing Marie talking in such a lascivious manner only drove Roni closer to the edge of cumming, and in a fit of absolute passion, she jumped up, practically tore off her clothing, and then with gentle tenderness, squished her own dripping vagina against Marie's until both of their clits were lined up and rubbing together!!! Marie's eyes rolled back into her head while the two little clits snapped back and forth over each other, and much to her delight, Roni had leaned over and taken one of her big nipples into her mouth and was sucking it gently while standing between her open legs as she simulated fucking her like a man!!! Roni continued pressing her clitoris hard against Marie's, and while the two women edged closer and closer to their orgasms, Roni kissed her friend on the lips and then whispered into her ear, "You know you're not gonna be able to do anything about Paige's problem don't you!?!" "W-why not," she replied with a moan, "she's acting like a bad girl!?!" "Of course she is, dear," Roni replied, "but think about this, her pussy is probably at least as responsive as yours is, and if that's true, how are you ever going to control it, it's just impossible!!!" "B-but she touches herself when other people are watching her," Marie replied while gasping for breath, "what ever will they think!?!" "Who gives a damn," Roni replied as she cupped Marie's big boobs in her hands while tweeking her hard nipples, "all that matters is that she's basicly a good kid who's just experiencing her body for the first time, as she matures everything will work out just fine, wait and see!!!" "D-do you really think so," Marie replied as her pussy began jerking wildly as her climax slammed into her like a semi truck hitting a rabbit on a deserted Texas road in the middle of the night, "oh, fuck, I'm cumming all over your pussy!!!" Roni let Marie's big tits slip from her hands and instead reached around and grabbed her by her plump ass while violently rubbing her clit over Marie's quavering little member!!! A-are you cumming, too," Marie gasped while fighting to keep her clit in contact with Roni's little erection!?! "Oh god, yes," Roni moaned as her cunt wrenched over and over again in orgasmic delight, "our clits are rubbing back and forth over each other and it feels so fucking fantastic, ohhhhh god I'm blowing my fucking load!!!""Holy maloney," Marie whispered hoarsely, "are you sure that you haven't done this before!?!" "Have you," Veronica retorted while kissing and nibbling on Marie's big chest, "you seemed awfully experienced at girl-girl sex to me, honey!?!" "Okay, touche'," Marie replied with a sigh, "but this doesn't really help me with Paige's problem, I still don't know what to do with that girl!?!" "I've got an idea," Roni replied sweetly, "why don't you invite her over for one of our little girl to girl get togethers, how's that sound to ya!?!" "I've got a better idea," Marie replied softly while pulling Roni's mouth to her own, "let's just forget about Paige, cuz like you said, everything's gonna work out anyway right," and just before their lips pressed softly together, Roni looked Marie in the eye and replied, "That's exactly right, everythings gonna work out just fine!!!"THE END
Budapest - Budapest has a long and interesting past, beautiful buildings, and a lively nightlife
Budapest is a beautiful city that is known for its long past, beautiful buildings, and lively nightlife. It's easy to see why so many people visit this city every year to see what it has to offer. There are a lot of escorted tours in Budapest for people who want a little more excitement during their stay.What sets Duo with Girl Budapest apart from other groups is that they can play many different kinds of music. They can play in a wide range of settings, from small meetings with just a few people to big events with hundreds of people. They can also change their setlist to fit your needs, whether you want a sweet song for your first dance or a lively dance number to get everyone up and moving.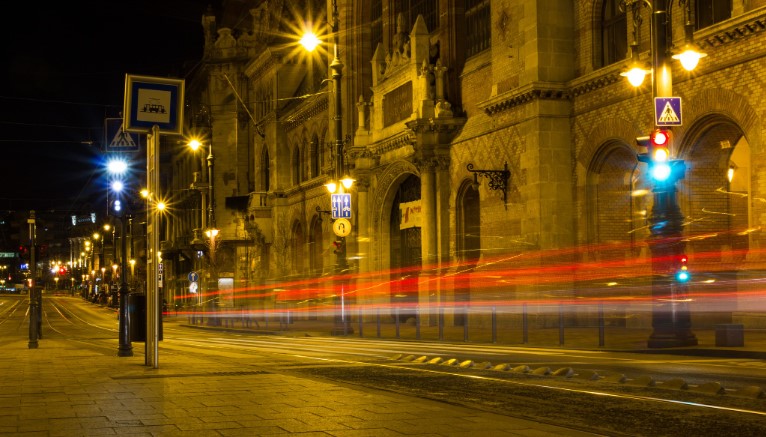 Budapest
Call girls in Budapest are beautiful, smart, and well-educated women who provide clients with company. They can come to you or you can come to them, and they offer a wide range of services, from dinner dates to romantic massages and more.In sum, visitors to Budapest will have a one-of-a-kind and thrilling sex tourism experience. There's a wide variety of sex-related establishments available, from strip joints and brothels to sex events and escort services. However, guests should always exercise caution and respect while visiting the city's landmarks.
Escorts -
https://hotescortreviews.com/escorts-from/budapest/
Budapest's companion service industry is staffed by attractive, well-educated, and cultured women known as "call girls." They provide a variety of services, from dinner dates to sensuous massages, and are available for incall and outcall.In general, if you want to see and do all Budapest has to offer, your best bet is to hire an escort lady from a reputable service. The time you spend with these ladies will be one you'll never forget because of their beauty, skill, and charm. Why wait any longer to start experiencing everything that Budapest has to offer by hiring an escort girl?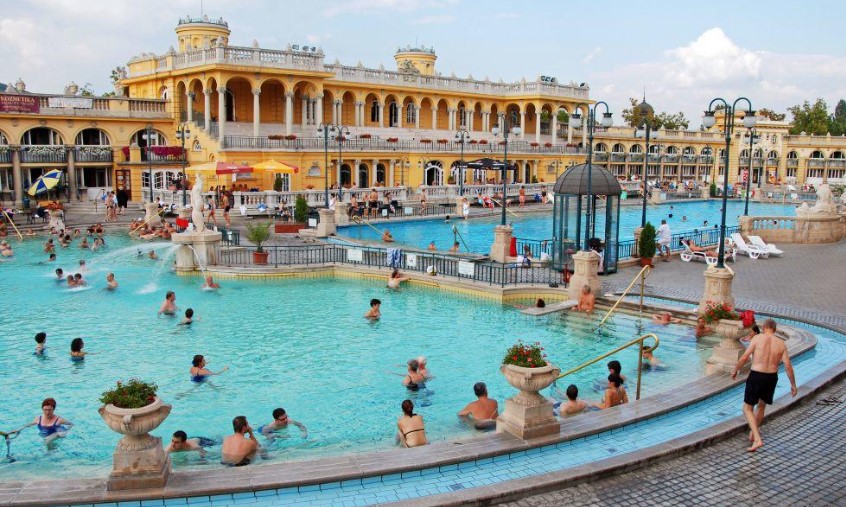 Escort girls -
https://hungary.escortface.com/escorts/budapest
Budapest has so much to offer its visitors and locals alike, and a sex escort is the best way to see it all. These ladies can manage every social situation, from a quiet dinner for two to the wildest of parties.In Budapest, you can find prostitutes in different places, like bars, strip clubs, and on the streets. Many of these women are from Eastern Europe. They come to Budapest to work in the sex business because there is so much demand for their services. At any given time, it is thought that there are thousands of prostitutes working in Budapest.