After School
Lesbian
2001-08-31
It almost seemed odd that Holly and Jenna were best friends, because to look at them you couldn't find two more incogruous looking women!!! While Jenna was tall and blonde with an incredibly voluptuous body, Holly was barely five feet tall and skinny as the proverbial rail, but ever since seventh grade they had been nearly inseparatable and like girl pals are wont to do, they told each other everything!!! "So tell me," Holly asked while her friend continued modeling her lingerie, "is Jeff as good in bed as he looks!?!" "Uh huh," Jenna replied a little absent mindedly, "he's better than most I guess, but he still gets off a little too quickly, but I'm working with him on that!!!" "Like how," Holly asked!?! "Well, he comes really quick the first time," Jenna explained, "so instead of having him do it in my pussy, I suck him off first and that takes the edge off, so when it comes time to put it in my cunt, he's not so excited!!!" "Wow, good plan," Holly replied, "and of course you don't mind taking a mouthful of cum either, right!?!" "You know I don't," Jenna replied softly, "I just love sucking cock, I guess I'm just addicted to it!!!" "And what about this," Holly asked softly while lifting up her skirt to reveal her bare shaved pussy to Jenna's surprised eyes, "are you a little bit addicted to Holly's fat little pussy too!?!"With her eyes bulging out and her hand automatically caressing her big breasts, Jenna gasped softly and asked thickly, "Didn't you wear panties to school today!?!" "Nope," Holly said with a giggle, "it was fresh air time at Fallon High, except for lunchtime that is!!!" "W-what happened at lunch time," Jenna said with a moan while staring at Holly's incredibly puffy lipped vagina!?!" "Oh, nothing much," Holly said casually, "except for the fact that old lady Winters sucked me off in her home room!!!" "Y-you're kidding," Jenna moaned louder, "she actually put her mouth on your pussy!?!" "Of course she did, you silly girl," Holly replied softly, "and do you know what I did to her!?!" "Tell me," Jenna croaked, "p-please tell me!!!" "Can I ask you one question first," Holly replied casually!?!"W-what do you want to know," Jenna gasped!?! "Oh nothing much," Holly replied, "I just wondered if you knew that old lady Winters had a ten inch strap on dildo she sometimes uses on me!?!" "Y-you mean she fucks you, too," Jenna fairly shrieked!?!"Of course she does," Holly replied softly, "does that turn you on, I mean thinking about Miss Winters mounting me like a dog and fucking me from the back, does that really turn you on, Jen!?!"Jenna's eyes had now glazed over, and while Holly continued to regale her with the crude details of her tryst with Miss Winters, until it finally became to much for her as she practically dove across the bed and buried her face into Holly's drooling little pussy!!! "Take it easy girl," Holly chuckled as her over sexed friend had at her plump little pussy, "there's plenty for everyone, so just relax!!!" There was about as much chance of that as an ice cube surviving the surface of the sun, and in a only a matter of minutes Jenna's expert tongue had driven Holly to the very brink of a truly stunning climax, and then as she rolled her eyes upward while staring directly into Holly's eyes, Jenna's tongue literally exploded all over the her erect little clit, driving the now shaking Holly right over the edge and into Climax City!!! "G-good grief," Holly groaned loudly, "you do that so well, you wouldn't even know that it was your first time!!!" Both girls broke out giggling at that little joke, but but by now Jenna was in need of some serious satisfaction, so when she flopped over on her back with her legs spread wide, Holly knew that turn about was fair play!!!Holly quickly collected her senses, but before she partook of Jenna's blonde haired muffy she casually remarked, "Mmmmmmmm, that was really nice, hon, I really needed it, especially after watching you model those bras, that really got me going, thanks a lot!!!""You're welcome," Jenna replied in a shaky voice, "now it's my turn!!!" "Your turn for what," Holly asked innocently?!! "You know what," Jenna replied in exasperation, "now get to it!!!" Holly casually stood up and smoothed her skirt before commenting, "Well, I guess I better get home for dinner, so I'll seeya tomorrow morning, right!?!" "Y-you can't leave me like this," Jenna moaned while buring her fingers into her burning quim, "I'm fucking on fire, you just gotta help me!!!" Holly stopped up short before opening the door and leaving before softly replying, "You have to tell me exactly what you want me to do, I wanna hear you say it!!!"Jenna's perfectly formed ass was now squirming uncontrollably all over the bed, but in a thick tongued voice she managed to stammer, "P-please, Holly, suck my pussy for me, put your tongue on my clit and lick me!!!" "Do you really think I should," Holly asked doubtfully, "after all, you're going steady with Jeff, what would he think if he new you were begging me to suck you off!?!" "Jesus fucking christ, he'd probably shoot his load just hearing me telling him about it," Jenna snapped, "now get your mouth down her and eat my fucking cunt!!!" "Wellllll, if you really think I should, I guess it's all right," Holly said while trying to suppress her giggles, "wow, you're really wet, you must be turned on to the max!!!" "Thanks to you," Jenna gasped, "now eat!!!" After giving Jenna a quick wink of the eye, Holly gently pressed her mouth into the neatly trimmed blonde crotch andlet her tongue snake out to caress the poor girl's distended clit!!! "Ohhhhhhhhhhhhh yes,"Jenna sighed loudly, "mmmmmmm, do me girl, make me cum in your fucking mouth!!!""Now wait a minute," Holly replied softly after pulling away from the smoking cunt, "if you had called it a sucking mouth, I'd have understood it, but a fucking mouth, no way, my mouth isn't capable of fucking your cunt!?!" Jenna was by now beside herself with desire, but this incessant talking and ranting was driving her crazy, so in a show of utter desperation, her hands snapped out and grabbed Holly by the hair, forcing the mouthy cunt's face back into her love nest!!!Still giggling to herself, Holly finally got down to serious business as her tongue went into overdrive on Jenna's needy little clitty, and in less than a minute, Jenna's back arched while she cupped both of her huge breasts in her hands as an express train like orgasm rumbled through her pussy, leaving her quivering like a leaf as her pussy spasmed and convulsed in a post orgasmic euphoria!!! "W-why do you always tease me like that," Jenna puffed between breaths, "you know how it drives me crazy!?!" "Of course I do," Holly replied sweetly while running her hand over Jenna's taut tummy, "it wouldn't be any fun if I didn't have you climbing the walls now would it!?!" "I guess not," a finally calmed down Jenna replied, "but next time take it easy, okay!?!" "Oh sure," Holly replied with a giggle, "you can trust me, I promise next time I'll be a perfect little angel," and then as an after thought added, "well, at least I'll be perfect!!!"THE END
Madrid - Escort services in Madrid can help you find a partner who fits your wants
When you're looking for a prostitute in Madrid, you should be aware of the risks. There are a lot of sexually transmitted diseases in the sex business, so it's important to always be safe and use protection. There is also a chance of violence and abuse, especially for women who are pushed into prostitution against their will.Despite the problems, many Madrid women nevertheless choose to work as prostitutes, whether out of financial need or because they find the profession rewarding. Prostitutes in the city range from streetwalkers to high-end escorts. Some of them operate on their own, while others are employed by brothels or other businesses.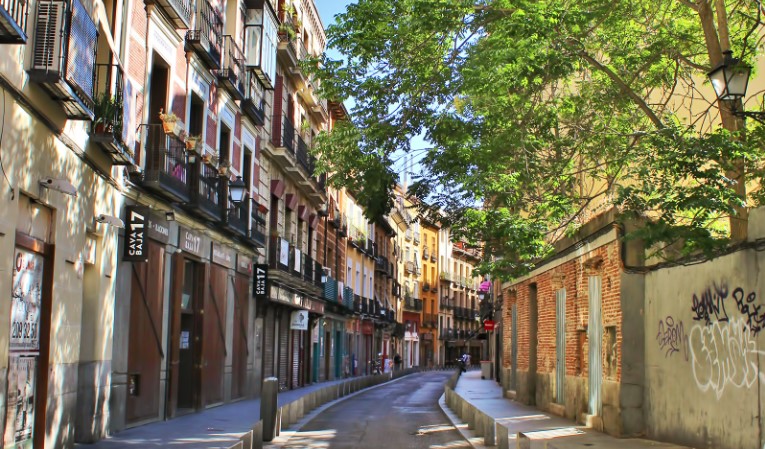 Madrid escorts
Putas Madrid are women that perform sexual acts for patrons in return for financial compensation. Anything from a relaxing massage to a passionate makeout session may be provided. A large population of "putas Madrid" populate the city's bars, clubs, and streets. Legal prostitution in Spain does not come without safeguards for both the putas and their customers.Last but not least, the cost-effectiveness of call girls in Madrid is a major plus. Although some may assume it would cost a fortune to hire a call lady, this is not always the case. You may select the option that works best for your requirements and budget from a wide variety of possibilities, including both short-term reservations and longer-term commitments.
Escorts in Madrid -
https://www.topescort.com/madrid
The Calle Montera, a major thoroughfare in the city centre, is one of the most popular sites for prostitution in Madrid. Women line the street in this area, offering their services to passing males. While this may be a hazardous environment for both prostitutes and their customers, it is also a location where many women can earn a livelihood.Our escorts in Madrid are at your disposal for any occasion, whether it is a romantic dinner for two, a night on the town, or just some quiet time alone. We guarantee you will have a fantastic time working with us since we place a premium on confidentiality and competence.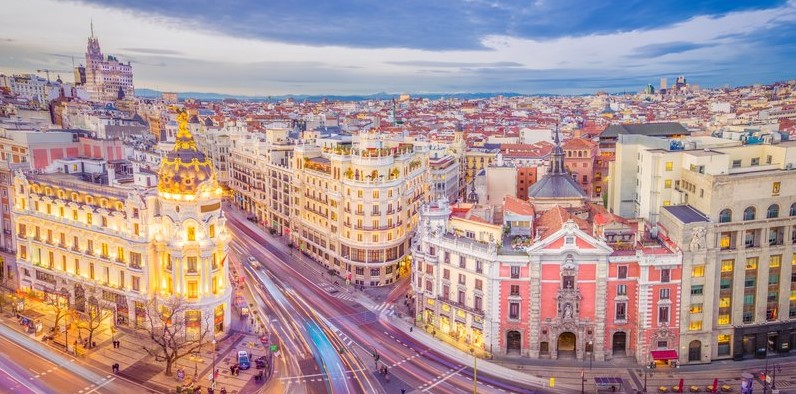 Escorts in Madrid -
https://escortgirls.eu/escorts/Spain/Madrid.html
Madrid is a bustling and cosmopolitan city that is famous for its long and illustrious history, diverse cultural legacy, and exciting nightlife. Did you know that Madrid is also a centre for the pursuit of sexual pleasure and other types of sexual exploration? Madrid is the place to go if you want to liven up your sexual life or try out some new sensations, since it has everything you could possibly want.You should be aware of the dangers you expose yourself to if you decide to seek out a prostitute in Madrid. When working in the sex business, it is essential to always use protection and engage in safe sexual behaviour due to the high rate of transmission of STDs. Furthermore, there is the possibility of violence and exploitation, especially for women who are coerced into prostitution.