/

Lesbian

/

Home From School - Part 2 of 2
Home From School - Part 2 of 2
Lesbian
2003-12-19
Ever since that afternoon Kimberly had spent as much time with Susan and Janet as possible. A teenager's rampant hormones, combined with a newly awakened healthy sexual appetite, had all but turned Kimberly into a sex maniac. She would have spent every waking moment in Susan's bed if not for the fact that the voluptuous brunette had moral objections; she and Janet had been an item for a long time, she'd explained to Kimberly, and it just didn't feel right for her to be having sex with another woman when Janet wasn't there. Although it left Kimberly feeling rather frustrated, it was an argument she both understood and agreed with. Not that Kimberly had been particularly celibate since her initiation into the joys of sex. Janet, who lived and worked in London, came out to visit Susan as often as she could, which was usually once a week plus the weekends. This was a pattern the two women had established over the years, and one they were both quite happy with, and Kimberly had adapted quickly. Whenever Janet was there, she'd sneak over from her parents' house next door, and the three of them would spend hours exploring each other with their hands and lips and tongues. Kimberly was brutally jerked back to reality by Mr. Janson's voice. "So, Kimberly, could you tell me which member of the House of Tudor it was who…" "I'm sorry, Mr. Janson," Kimberly said contritely while managing to look embarrassed. "I wasn't paying attention. " There was a certain amount of snickering around the classroom, and Kimberly felt herself blush. "Hm," Mr. Janson snorted, off balance due to her admission.
vip escorts
"Do try and keep up, people," he addressed the class in general. "I know it's Friday, but still…" He shook his head. "Anyway, perhaps you would be so kind, Jenny?" he said to one of the girls who had snickered the most. Jenny got a surprised look on her face, and stuttered as she tried in vain to answer. Kimberly bit back a snicker of her own; Old Janson might be a bore, but he caught most of what went on in his classroom. Eventually the final bell rang, and the school week was officially over. There was a rush of people in the corridors as everyone tried to get out at once. Kimberly, though, had other plans. She disappeared into the girls' lavatory, which was empty at the moment. She slipped inside a cubicle and locked the door behind her. Propping her rucksack up on the toilet seat, she began to strip. There wasn't much room in the cubicle, but somehow Kimberly managed to peel off her skin-tight jeans and white blouse. Then she undid her bra and pulled her panties off, stuffing both garments into her rucksack. She savoured the feeling of chilly air on her hot pussy as she did up the buttons of her blouse again. When she looked down, she could see her nipples poking at the fabric, and she reached up and pinched them through her blouse.
Greece Escort Hellas Elada Athens Escort City Tour,Escort News Escort Review
She ran her fingers over her pussy, then brought them to her nose and inhaled her own scent. She contemplated bringing herself off, but decided against it; a little anticipation would only heighten her appetite for what was to come. She pulled her jeans back on, then stepped out of the cubicle. Still alone in the lavatory, Kimberly took the time to check herself out in a mirror, turning this way and that to get a good look at herself, especially her arse. She knew she looked good in tight pants, and Susan and Janet had mentioned several times what a tight, sexy arse she had. Kimberly squeezed one buttock and grinned at herself in the mirror, then rubbed her pussy a couple of times through the rough fabric of her jeans. The coarse denim against her cunt made her feel even hornier than before. With some extra sway in her hips, Kimberly left the ladies' room and headed for the exit. She walked all the way from the school to the bus stop on autopilot, her thoughts elsewhere and a dreamy little smile on her face. Back when Susan and Janet had first seduced her, they'd told her about their collection of toys, and later on they'd shown her some of them and even let her use some of those toys on them. Kimberly had wanted to try them as well, but the truth was that her pussy had been very sore ever since Janet took her virginity with her fingers. For nearly a week she'd had a dull ache between her legs, and while it didn't stop her from having sex, she hadn't been able to take as much as a finger inside her without it hurting. As a result she hadn't gotten to try any of those toys for herself. Now her pussy was feeling just fine; she'd put a finger inside herself the night before, masturbating herself to orgasm in her bed before going to sleep. Now, as she walked to the bus stop, her mind was filled with the vision of a two-pronged pink vibrator that would fill both her pussy and arse at the same time; hence the dreamy smile.
αθηνα transexual
When she got to the bus stop there was still some ten minutes to go before her bus would arrive, so Kimberly glanced over the people gathered there, then sauntered over to Jessie, a friend of hers from one of the other classes. "Hi, Kim," said Jessie by way of greeting. "What's going on?" "Nothing much," Kimberly shrugged. "I'm seeing some friends later on. You know, we'll get something to eat, watch some TV. Nothing much. " Kimberly barely managed to keep a smile off her face. Oh, we'll have something to eat, all right, she chuckled to herself. "Well, I'm going to my aunt's birthday party," Jessie grimaced. "By royal edict from my dad. " She stared morosely at the ground. As she expressed her sympathies, Kimberly realised that she was checking the other girl out. Once she'd gotten past her initial surprise, though, she kept doing it, studying Jessie's face and body surreptitiously as they chatted. She didn't have a bubble-butt like Kimberly, but she had nice legs with plump thighs in a pair of tight jeans, and Kimberly wondered to herself what it would feel like to run her hand up the inside of those thighs to the warm pussy nestled between them. Jessie's tits were pretty good too, bigger then Kimberly's own.
Best Escort Directory With Escort Models in Athens and All over the world.
She caught herself wishing that her class would have PE with Jessie's class so that she could get to see the other girl naked in the shower. The thought of Jessie's naked body, water cascading down her curves, made the heat between Kimberly's legs even thicker, and she rubbed her thighs together under the pretence of idly scuffing the toe of her boot on the pavement. Her tight jeans pressing against her pussy lips had Kimberly all but going crazy, and she wished she'd given in to the temptation to masturbate in the girls' room. Too late for that now, she thought. After a few more minutes Kimberly's buss pulled in, and she said goodbye to Jessie and got on. She got a seat nearly all the way in the back, on the left side. As the bus rumbled on, Kimberly became more and more aware of the heat between her legs. Finally she couldn't take it any more. She looked around her, but there were no one sitting either behind her or across the aisle, meaning that nobody could see what she was doing. Very carefully, she began unbuttoning her jeans. Kimberly felt a thrill of excitement as first her pubes and then her pussy was exposed. The scent of her musk rose from her pussy, and she cast a nervous glance at the nearest passenger, another schoolgirl two seats in front of her. Then, unable to restrain herself any longer, Kimberly slipped a hand down her jeans and began covertly rubbing her cunt. Her pussy was dripping wet, the moisture having soaked into her jeans already, and Kimberly's fingers moved easily in the slick folds. She pushed her hand deep enough down her pants that she could slide a finger inside her hungry pussy, then smeared the juices she'd extracted all over her clit as she pulled her finger out.
Jet Set Models, Athens, Greece.Elite International Model Escorts ... Our Secret Athens Escorts, Athens, Greece.Beautiful Escorts in Athens and Worldwide
She rubbed her clit between two wet fingers, fighting to remain still in her seat as pleasure rolled through her, radiating out from her sopping wet cunt. Kimberly was just beginning to enjoy herself when the bus pulled in at another stop, and a large number of people came on. Several kids went all the way to the back before sitting down, something that would give them a nice view of Kimberly's activities. Feeling annoyed with the world, Kimberly pulled her hand out of her jeans and buttoned her fly back up, shielding her movements with her body. She spent the rest of the trip fretting restlessly, rubbing her thighs together, feeling her pussy lips and clit throb underneath her tight jeans. The bus let Kimberly off only a short distance from her house, and she walked very fast. Every time her heels hit the ground, the jolt travelling up her leg made her cunt twitch. By the time she reached Susan's house, she was almost hysterical with suppressed desire. Knowing that her parents wouldn't be home for over an hour, Kimberly rang Susan's doorbell hard, her pulse pounding in her ears. It seemed like it took forever before the door opened and Susan smiled at her. Susan was a 35-year old woman just a little taller than Kimberly. She had long brown hair that was gathered in a simple ponytail, large, liquid brown eyes, and full lips. She was voluptuous, nearly bordering on chubby, with large firm breasts and round, feminine hips. She was wearing a soft denim shirt that hung down from her breasts without touching her belly, and a pair of worn jeans. "Kimmie!" the curvy brunette exclaimed.
Thessaloniki Escorts, Greece Escort Directory, VIP Greek Escort Girls
"Come on in. I didn't expect you yet. " Kimberly didn't answer, but stepped inside, throwing her rucksack to the floor. As soon as the door closed behind her, she threw herself at Susan, wrapping her arms around her neck and frantically kissing her throat, face and lips. "Mmmph," Susan mumbled as Kimberly's lips locked on hers. She tried to gently pry the girl's arms open, but to no avail; Kimberly clung to her like a drowning woman clutching a life buoy. "I need you," Kimberly rasped when she finally tore her lips away from Susan's. Her hands wandered down the older woman's back, slipping down the back of her jeans. "I need to come so bad, Susan!" "Kimmie, what's happened to you?" Susan asked, a little alarmed. "My pussy is so wet," Kimberly sobbed. "I tried getting off on the bus, but there were too many people. " "On the bus?" Susan giggled. "You have it bad, don't you?" "I need you. Now," Kimberly panted. "Please, Susan, help me come.
Greece Escorts on the Eros Guide to Female Escorts and Escort ...
I have to come so bad. " Susan looked uncomfortable. "Listen, Janet should be here soon. Why don't we just wait for her…" Kimberly cut her off with a howl. "But I need to come NOW!" Her eyes were wild. "If you won't help me, I'll just have to do it myself. " Staggering out of Susan's embrace, Kimberly backed away until her back hit the wall across from Susan. Her eyes fixed on the brunette, Kimberly tore her jeans open and yanked them halfway down her thighs. She saw Susan's eyes widen when she registered that the blonde girl wasn't wearing any panties underneath. Kimberly shoved her hand roughly between her legs, her fingers seeking out her throbbing clit. Her whole body jerked as her fingers slid over the swollen nub, and she whimpered as she began rubbing it furiously. Her mouth was open, and she was breathing in rapid gasps as she rubbed her cunt, occasionally plunging a finger into her wet hole before returning her attention to her clit. Her knees buckled, and if not for the fact that she was leaning against the wall, she would have collapsed in a heap on the floor. As it was, she was standing with her knees bent, her jeans around her thighs and her hand between her legs. Looking at the furiously masturbating girl, Susan felt a spark of arousal shoot through her pussy.
escorts bayanlar
There was something profoundly primal about Kimberly's raw lust, something that echoed through the older woman. She could feel her pussy, which had already been in a mild state of excitement from anticipation of that evening's pleasures, grow increasingly hot and wet. Finally Susan couldn't take it anymore. She stepped close to Kimberly and grabbed her shoulders, slamming them against the wall, then leaned in and kissed her hard. Kimberly responded to the kiss with desperate frenzy, her hand never stopping between her legs. Holding Kimberly pinned to the wall with one hand, Susan reached down between the girl's thighs with the other, pushing her hand aside with her own and taking over from her. She was shocked to feel how wet the blonde girl was, the juices tricking down her fingers almost as soon as she touched her cunt. With both hands now free, Kimberly began fumbling with Susan's jeans, trying to get them open so she could get to the hot, tasty pussy she knew was hidden underneath. She finally got it open, and stuffed her hand down the front and into her panties. Susan's pussy was moist, and growing increasingly wetter by the second as Kimberly's fingers began playing with the familiar folds. The two women stood there, kissing hungrily, one arm around each other's neck and the other busy with each other's pussy. Kimberly felt her orgasm welling up inside her after practically no time at all, and tore her lips away from Susan's, gasping for breath. "I'm coming," she whimpered. "Don't stop. It feels soooo good.
Escorts - Escort from Thessaloniki
" Then the first tremor shook her body as she sagged in Susan's arms. "Oooooh Goooooddd," Kimberly shrieked as she came. It was all Susan could do to support her, otherwise the girl would have collapsed on the floor. "Oh God," Kimberly said in a shaky voice when she had gotten her legs back under her. "I really, really needed that. " She smiled wanly at Susan, who grinned back and squeezed Kimberly's hand between her thighs. "And I who was just starting to enjoy this," the brunette pouted. Kimberly giggled. "I suppose I do owe you one," she said. "Let's go into the bedroom. " For a brief moment, Susan considered saying they should wait for Janet, but dismissed the idea. "Let's go," she said. They both headed for the bedroom, Kimberly staggering slightly due to the jeans around her thighs. In the bedroom the big bed had already been made up in preparation for that evening's planned activities. The two of them fell down on it, tugging at each other's clothes.
Erkek Eskort İstanbul
Amidst lots of passionate kissing, Kimberly and Susan undressed each other, their clothes winding up scattered all over the bedroom. Then Susan scooted up, piling several pillows under her shoulders as she laid back and spread her legs. Kimberly's slender form curled up between her legs, the blonde head dipping down between Susan's parted thighs. The curvy brunette gasped as Kimberly's tongue slowly pushed between the folds of her pussy, wiggling around in the soft flesh, probing and teasing its way up towards Susan's clitoris. Kimberly sucked her labia into her mouth, sliding her tongue as deep inside Susan as it would go, burying her face in the soft female flesh. All the while she was making little moaning noises, clearly showing that she was enjoying it every bit as much as Susan was. When the blonde schoolgirl finally made her way to Susan's clit, the older woman was beside herself with lust. She had a firm grip on a couple of fistfuls of Kimberly's hair, and was holding her face firmly pressed against her pussy. "Please stop teasing," Susan begged in a hoarse voice. "Just suck my clit, Kimmie, won't… ooooooohhhhh," she moaned as Kimberly did just that. Susan could feel the girl's lips close tightly around her swollen nub, her tongue rasping softly back and forth. Susan threw her head back and surrendered to the amazing sensation. It didn't take long before she, too, had her first orgasm of the evening. Kimberly's sucking mouth stayed glued to her clit, and in a couple of minutes Susan arched her back and growled as she came, her juices smeared all over Kimberly's face. Her business between Susan's thighs finished, Kimberly crawled up next to the older woman and snuggled close to her.
For a long time they just stayed like that, close together, whispering to and caressing each other, luxuriating in post-orgasmic laziness. After some time they heard the front door being opened in the hallway beyond, and Janet's voice calling out Susan's name. "We're in here!" Susan called back. Kimberly, who had been lying on her side with one arm and one leg draped across Susan's body, now rolled onto her back next to the older woman. She looked at her lover with an impish grin, then spread her legs wide apart. Susan caught on instantly, and did the same thing. Since the foot of the bed was facing the door, the very first thing anyone entering would see would be both their naked pussies. A few moments later the bedroom door opened, and Janet entered. "Have you…" she began, then stopped in mid-sentence. Her eyes widened, and her lips formed a perfect little 'o' as she stared at her two naked lovers on the bed. "We just couldn't wait for you," said Kimberly lazily, rubbing one hand across her belly just above her exposed pussy. Her other arm was around Susan's shoulders. "But we thought that you'd appreciate this," Susan finished with a smile. "See anything you like?" A slow grin spread across Janet's face, and she began unbuttoning her blouse. As soon as she was done, she peeled it off, then unzipped her skirt and pushed it down her legs.
vip escorts
Her panties were next; she wasn't wearing a bra. All the time while she undressed, she didn't say a word, just looked hungrily at the two naked women on the bed. Finally naked, Janet climbed onto the bed, kneeling over their legs. She ran her hands up along the insides of their thighs, stopping just short of their pussies. "You're not mad that we started without you, are you?" asked Susan. Janet slipped her hand between her own legs, then held it up so that both Susan and Kimberly could see the glistening wetness on her fingers.
Greece Escort Hellas Elada Athens Escort City Tour,Escort News Escort Review
"How is your pussy?" Janet whispered hotly in her ear. "It doesn't hurt anymore, if that's what you're asking," giggled Kimberly back. "Really?" came Janet's voice again. A finger from the same hand that was fondling her arse dipped below her anus to tease the entrance to her wet pussy. "Mm-hm," Kimberly murmured in the affirmative. "Want to try?" Janet didn't reply. Instead the teasing finger slowly pushed inside Kimberly's tight pussy, causing the blonde girl to gasp with pleasure. "Mmm, that's tight," murmured Janet appreciatively. She slid her finger slowly in and out of the lubricated tunnel while twisting her thumb inside the girl's arsehole. She looked at the dreamy expression on Kimberly's face. "Does it feel good?" "Oh yes," Kimberly whispered. Then she gasped as Susan's hand moved down her belly to cup her mound, one finger rubbing over her clit. "Ooooh," the blonde schoolgirl moaned. After a minute or so of manual stimulation from the two experienced lesbians, Kimberly was fast approaching the point where she'd been when she arrived at Susan's. Her breathing was heavy and uneven, and her hips were undulating between their hands.
αθηνα transexual
Kimberly had her hands full of Susan's large, soft breasts, and alternated between kneading the big globes and sucking hungrily on the stiff nipples. Suddenly Janet's fingers stopped their movements between Kimberly's legs, and the girl gave an indignant squeal of protest. "I think she's ready for something more, don't you?" Janet remarked to Susan. Susan grinned back at he lover. "I think you're right," she said with shining eyes. Janet practically leapt off the bed and walked over to the commode standing against one wall, where she squatted down, giving Kimberly and Susan a very nice view of her swollen pussy underneath her heart-shaped arse. Janet opened the bottom drawer, stifling any further complaints from Kimberly; the 16-year old new very well that that drawer was where the two women kept their toys. As Janet rummaged through the drawer, Kimberly caught entrancing glimpses of things of black leather and shiny latex, but it was clear that Janet knew exactly what she wanted. When she stood up, her hands were filled with several dildos and vibrators in multiple colours, shapes and sizes. Turning back to the bed, she dumped them unceremoniously in one big pile next to Susan. "So, which one should we take first?" Janet asked with a wicked gleam in her eyes. "Ooh, I don't know," grinned Susan. "Why don't we start out easy and then work our way to the good stuff?" "Don't I get a say in this?" said Kimberly in a plaintive voice. "None at all," Susan smiled mischievously. "Just lie down and spread your legs.
Best Escort Directory With Escort Models in Athens and All over the world.
" With a mixture of anticipation and nervousness Kimberly did as she was told. Her pussy was hot and swollen, and the cool air tickled playfully between her legs. Susan and Janet knelt down by each of her thighs, smiling at each other over Kimberly's outstretched young body. "I think we'll start with this one," said Janet, holding up a relatively small, gold-coloured vibrator with a black base. She turned the dial at the bottom, and the small object buzzed into life. Smiling naughtily at Kimberly, Janet placed the vibrator against the inside of her thigh and began moving it upwards in small, circular motions. The vibrations made goosebumps stand up along Kimberly's arms and legs, and she looked on the small golden torpedo with complete fascination as it slowly neared the entrance to her pussy. Soon the tip of the vibrator slid along Kimberly's hypersensitive pussy lips, making her gasp with surprise and pleasure. The gentle vibrations seemed to travel through her pussy lips and right up to her clit, and the feeling was incredible. Janet's eyes were riveted to what she was doing between Kimberly's thighs, her tongue occasionally darting out to moisten her lips. Susan was bent down, her lips and tongue fluttering playfully over Kimberly's belly, ever so often straying up to he breasts, where they would tease the small firm globes and dance briefly over her nipples. Kimberly's breath came in short gasps. Finally Janet was done teasing, and the golden vibrator, having strayed a couple of times across the blonde schoolgirl's clit, was pushed gently into her wet pussy. Kimberly took a deep breath and let it out again in a moan as the buzzing rod penetrated her hole. Janet took it easily, moving it inside her in slow increments, aware that Kimberly's pussy had never had anything bigger than a single finger inside it.
Jet Set Models, Athens, Greece.Elite International Model Escorts ... Our Secret Athens Escorts, Athens, Greece.Beautiful Escorts in Athens and Worldwide
Kimberly was writhing and thrashing on the bed as Janet fucked the vibrator slowly in and out of her. The girl's juices coated the golden shaft and trickled down Janet's fingers. Susan was sorting through the remaining dildos on the bed. "Hmm, what do you think of this one?" she asked, holding up a somewhat longer and thicker vibrator, this one an exact replica of a big, swollen cock, complete with veins, and made in flesh-coloured latex. "Looks good to me," Janet concurred. With a wink down at Kimberly, she withdrew the golden rod from the 16-year old's pussy. "No, don't stop," Kimberly begged. "Please, put it back in. " She pushed her hips up from the bed and spread her slender legs even further, exposing herself shamelessly. "In a moment, darling," said Janet as Susan positioned the bigger vibrator outside the blonde girl's gaping cunt. Kimberly moaned again as her tight pussy was invaded, this time by something even bigger than before. Her pussy walls stretched to accommodate it, and a feeling of being filled up spread through her groin and abdomen. She pushed her hips against the dildo, eagerly trying to take as much of it as possible. If I'd known anything could feel this good, she thought, I would have done this years ago. Susan and Janet, meanwhile, were staring in hungry fascination at the way Kimberly's fresh young pussy lips were forced apart by the thick vibrator.
Thessaloniki Escorts, Greece Escort Directory, VIP Greek Escort Girls
Susan held it inside the girl with one finger, and the way the bottom half of the shaft protruding from Kimberly's pussy was deliciously obscene. With slow deliberation, Susan turned the dial on the bottom of the vibrator, which immediately came to life inside Kimberly's tight tunnel. She kept turning the knob, hearing the blonde girl's moan increase in pitch as the vibrator's trembling went from a faint buzz to a powerful shudder as the dial reached its maximum setting. The shaft was moving forcefully from side to side inside Kimberly, who was panting like a dog, her eyes glazed. Then, as the 'coup de grace', Janet took the still buzzing golden vibrator and touched it to Kimberly's pussy, sliding the tip through the moist pink folds and directly up under the fleshy hood that partially covered the girl's clit. As soon as the vibrating head touched her clit, Kimberly jumped on the bed and gave a sharp cry of pleasure. With wicked determination, the two older women sat about giving Kimberly an orgasm, a task that wasn't exactly difficult to accomplish. Susan fucked the thick vibrator on its maximum setting in and out of Kimberly's tight young pussy, while Janet did her best to maintain contact between the golden vibrator and Kimberly's clit, something that wasn't as easy as it might sound, since the girl was bucking and tossing wildly on the bed. Within barely a couple of minutes, Kimberly's slender teenage body tensed, and her breath exploded from her lips in a mute hiss as she came. Her already tight pussy clenched so hard around the vibrator inside her that Susan had to apply considerable strength to even budge it. Little drops of moisture were being squeezed out of her pussy along the thick shaft planted deep inside her. Janet had to put a flat hand on her belly to keep her from bouncing straight up from the bed. As Kimberly lay there panting heavily in the aftermath of her climax, the two older women stretched out on either side of her, leaning over her body to kiss each other hungrily. The vibrators lay discarded between Kimberly's legs, the thick one still inside her but no longer buzzing. "What do you think?" asked Susan.
Greece Escorts on the Eros Guide to Female Escorts and Escort ...
Kimberly tried to reply, but her voice only came out as a whispery croak. "I think that means she liked it," Susan said to Janet, grinning. "Hmm," said Janet, studying Kimberly's flushed face with a mock-serious expression before a grin spread across her features as well. "I think so too," she concurred. Kimberly just remained where she was, her body feeling so heavy she didn't think she'd be able to move even if she'd wanted to. She looked from one woman to the other with glazed eyes, noticing their shining eyes and erect nipples. The scent of aroused woman was powerful in the room. "Don't you think it's our turn now?" smiled Janet. "Uh-huh," nodded Susan. "Which one?" "How about 'pinkie'?" suggested Janet, and a grin spread across Susan's face. She rolled out of bed, Kimberly following her with her eyes, drowsily taking in the big, swaying breasts and round arse as Susan bent over the toy drawer. When she straightened up again, the sight of the thing in her hands sent a jolt through Kimberly that cut through even her climax-fogged mind. Her eyes bulged as she took in the monster dildo Susan was holding. It was massively thick, about as thick as Kimberly's wrist, and nearly as long as her arm, around half a metre, possibly more. Each end was shaped as the head of a massive cock, and the whole thing was made from soft yet supple pink latex.
escorts bayanlar
"Are… are you going to put that…?" Kimberly's voice failed her. Janet smiled at her, then leaned down and kissed her belly. "No, that one's not for you. Today," she added with a wink. "You need some more… practice, before you're ready for pinkie. " Kimberly felt relieved, but there was a slight tinge of disappointment too. She could only imagine how that big monster would have filled her up. Janet and Susan clambered into position, diagonally across the bed, their feet pointing against each other. Janet put her right leg over Susan's left, and Susan slid her right leg over Janet's left. Then they scooted closer to each other until their pussies were only some 30 centimetres apart, their ankles on level with the other's face. Kimberly had gathered herself together enough so that she could curl up next to them and watch. With obvious relish Susan took one end of the huge dildo in her mouth, letting it slide in and out a few times, coating it liberally with saliva. Kimberly felt a twinge in her pussy. Then Susan took the latex cock out of her mouth and smiled at her, holding the other end out to the blonde girl. Kimberly didn't hesitate a second, but opened her mouth as far as she could and slid her lips down the proffered shaft.
Escorts - Escort from Thessaloniki
The vaguely bitter tinge of latex touched her tongue as the fake cock filled her mouth, only barely fitting inside. Having her mouth stuffed full like that made Kimberly dizzy, and another twinge shot through her pussy. Susan pulled the big dildo out of Kimberly's mouth. Janet giggled softly. "I think she likes it," she remarked. Susan just smiled. Reaching down between them, the two women took hold of one end of the double dildo each and steered it towards their waiting pussies. Suddenly Janet stopped. "Kimmie, why don't you do the honours?" she suggested in a teasing voice. Kimberly moved closer, reaching out a tentative hand to clutch the thick pole. It was heavy in her hands, supple and flexible. "Are you sure it won't hurt?" she asked. That anyone could take a monster like that inside them was hard to fathom. Janet ran her fingers over her pussy, plunging two fingers inside her hole and pulling them back out again dripping wet. "No problem," she grinned.
Erkek Eskort İstanbul
Her voice had a husky tone to it that Kimberly recognised as extreme arousal. "Just put one end inside each of us," Susan instructed. "It'll fit. " Feeling both intimidated and aroused, Kimberly placed one end of the dildo against Janet's neatly trimmed pussy. She rubbed the pink head up and down her sopping slit a few times, then put the head against the opening to her pussy and began to push. At first there was some resistance, but then she could feel Janet's cunt relax, and the huge shaft began to slide inside her. With one end firmly inside Janet, Kimberly turned to Susan, who was rubbing her clit gently with her fingertips as she eyed the pink pole sticking out of Janet's pussy. She moved her hand away so Kimberly could have full access to her cunt. Kimberly followed the same procedure, rubbing the dildo up and down Susan's slit before teasing it in between her pussy lips. This time she had to work harder at getting it in; whether this was because Susan was tighter or because she didn't have the same muscle control as Janet she didn't know. Eventually most of the big pink dildo was buried inside the two pussies, and Kimberly looked down in awe on the sight. Only about 25 centimetres of the shaft was visible between each set of wet, swollen pussy lips. Then, with a coordination obviously borne of much practice, the two lesbians began moving their hips in perfect rhythm. Kimberly saw how the length of visible dildo shrank noticeably as the two women's hips moved towards one another, then increase again as they moved apart. The parts of the shaft that had recently been inside them were wet with pussy juices.
For several minutes they kept it up, hips moving, thighs and bellies tightening and relaxing as they each fucked one end of the massive dildo. The scent of their pussies was intoxicating, and Kimberly slipped one hand down between her legs to play with her own, now fully aroused, pussy. Janet looked up at Kimberly, and with a hoarse voice she said: "Why don't you take over for a minute?" Kimberly looked at her, confused. "Take hold of the middle," Susan said, her voice also considerably altered by excitement. "Move it back and forth between us. " Now Kimberly got it. Licking her lips she put her hand on the thick shaft. Getting a good grip, she moved it to her left, pulling it further out of Janet while simultaneously pushing it deeper into Susan. Then she moved the opposite way, the pink rod sliding wetly out of Susan while filling Janet's pussy to capacity. Back and forth Kimberly moved the dildo, fucking both women in turn. They were both groaning audibly, their faces twisted with pleasure, and enjoyed the feeling of power it gave her. Looking at Kimberly through half-closed eyes, Janet stretched out a hand and placed it on the back of the schoolgirl's head. Kimberly instantly knew what the brunette wanted, and shifted her hand to take an underhand grip on the dildo. Then, with her arm out of the way, she leaned down and began licking Janet's clit. The 16-year old closed her lips as best she could around Janet's clit and sucked hard, like she knew the older woman liked.
vip escorts
The angle was a little awkward, but she had no problems reaching Janet's swollen clit with her tongue. She kept moving the double dildo in and out of the two steaming hot pussies under her while she licked Janet's clit. After a little while, Kimberly leaned to her left, taking her lips from Janet's pussy in spite of her soft mew of protest, and started in on Susan's equally aroused cunt. The girl relished the subtle difference in taste between the two women as she expertly licked and teased Susan's clit. When her arm became tired from fucking her two lovers, she changed to her left hand and continued, still sucking their clits in turn. It was Janet who came first. Kimberly could feel how her cunt tightened around the thick dildo, and moments later she closed her eyes and shuddered, her breath escaping her lips in a low hiss. Kimberly started rotating the dildo inside her instead of moving it in and out, and kept her mouth on Janet's clit in an attempt to prolong her ecstasy. As soon as Janet was done and sank back on the bed with a blissful smile, Kimberly moved her mouth to Susan's plump pussy and began tonguing her clit vigorously. She kept up the rotating movement of the double dildo, and shortly afterwards Susan climaxed as well. Her orgasm was more powerful than Janet's had been, and she clutched Kimberly's head to her pussy with one hand as she moaned and bucked on the bed. When both women lay panting on the bed, Kimberly carefully pulled the thick dildo out of their wet cunts. She brought the glistening monster cock to her lips and sucked one end into her mouth, cleaning the juices off of it with her tongue. Then she reversed it and did the same to the other end, her eyes twinkling at Susan and Janet. "You know," said Janet to Susan, "I don't think that little minx is satisfied yet.
Greece Escort Hellas Elada Athens Escort City Tour,Escort News Escort Review
" "We'll have to see if we can't do something about that," Susan replied.
αθηνα transexual
Then she felt Susan's tongue press hard against her sphincter, but she was too tight for her to slip inside. "She is so tight," Susan said huskily as she straightened up. "Hand me the lube, will you?" Janet went over to the drawer again and came back with a bottle of baby oil. Opening it, she poured a little into Susan's hand, then a little into her own. While Susan began lubricating the smallest 'branch' of the vibrator, Janet applied a generous amount of oil to her middle finger. Kneeling behind Kimberly, she put her finger against the blonde girl's anus and slowly pushed her slick digit inside. Kimberly moaned as Janet's finger probed her arse, sliding in and out of her incredibly tight hole. The tall brunette pulled it out for a moment to add more baby oil, then reinserted it, watching in fascination as Kimberly's arse all but sucked it in. When she eventually withdrew her slippery finger for the last time, Susan moved in and switched on the vibrator. Buzzing faintly, she placed the head of the bigger shaft against the entrance to Kimberly's pussy and began to work it in. Since the thickest 'branch' of the vibrator was also the longest, the whole head was inside her before Kimberly felt the thinner 'finger' push against her anus. The gentle vibrations sent a shiver up her spine, and she pushed her hips back, signalling her impatience. Susan and Janet both chuckled behind her. Then Susan pushed, and Kimberly's sphincter yielded to the intruder as the vibrator sank deeper into both her holes. With agonising slowness Susan pushed it inside her until it was all the way inside.
Best Escort Directory With Escort Models in Athens and All over the world.
Then she slowly turned the knob on the base, increasing the force of the vibrations. Kimberly whimpered like a wounded animal as the vibrations inside her arse and pussy increased in power. Her whole groin was on fire, her muscles contracting and relaxing all on their own volition. Her thighs trembled as wave after wave of pleasure surged through her, each one just a little more powerful than the last as she slowly but steadily built to an explosive climax. It was almost like there was an electrical current running from each of the buzzing rods inside her, connecting her pussy and her arse in the most wonderful way. She would never have believed that anything could feel this good. Just as she thought it could not possibly feel any better, Susan's hand slipped under her to touch her swollen clit, and Kimberly's whole body spasmed. With Susan's slippery finger on her clit, there was no holding back anymore, and the ensuing orgasm tore a hoarse scream from Kimberly's throat. With the powerful orgasm washing through her, Kimberly's arms and legs gave in, and she collapsed on her belly, her pussy and arse clenching convulsively around the two-pronged vibrator that still shook inside her. Her breath came in racking sobs, and her long legs jerked and twitched several times. "Oh my God," Janet laughed behind her. "That looked like a lot of fun. " Kimberly just groaned into the sheet in reply. "I think she's a little out of it right now," Susan giggled as she pulled the vibrator out of the 16-year old and turned it off. Janet looked down on the prone girl, her gaze travelling up her legs and down into the crack of her arse, where her wet pussy and glistening arsehole were clearly visible, red and swollen.
Jet Set Models, Athens, Greece.Elite International Model Escorts ... Our Secret Athens Escorts, Athens, Greece.Beautiful Escorts in Athens and Worldwide
"You know," she said pensively, "since Kimmie seemed to enjoy that so much, it really is a shame to let the opportunity go to waste. " "What do you mean?" asked Susan. In response, Janet got off the bed and pulled something out of the toy drawer. Kimberly, facing the other way, heard Susan gasp and then giggle, but couldn't muster the energy to turn and look. "Remember that little fantasy I told you about last Christmas?" Janet asked in a sultry voice. Kimberly could hear the smile in Susan's voice. "Mm-hm. " "Do you want to be below her or on top?" "Below, I think," said Susan after a moment's consideration. "Then you take this one," Kimberly heard Janet say, and then there was some creaking, jingling sound she didn't recognise. Feeling some strength return to her body, Kimberly rolled over on he side, brushing her hair out of her eyes. Susan and Janet were standing next to the bed, with Susan climbing into a hip harness of sorts while Janet was helping her buckle it on. It wasn't until Susan turned to the side that Kimberly saw the black dildo attached to the harness, sticking out in front of her just like a man's cock. Kimberly's eyes widened as she saw the thick shaft bob up and down with Susan's movements. Susan smiled at the girl on the bed and gripped her strap-on in one fist, stroking it like a cock. "Do you like it?" she asked.
Thessaloniki Escorts, Greece Escort Directory, VIP Greek Escort Girls
When Kimberly didn't answer, Susan simply smiled and climbed onto the bed, lying down on her back. She held the black cock in one hand, pointing it straight up. "Why don't you get on this?" she suggested with a lewd smile. It took Kimberly's mind a second to catch up with her ears. When it did, she smiled and rolled over and onto her knees, swinging one leg over Susan's hips. She knelt over the curvy brunette, looking down between them at the black dildo pointing straight up at her groin. Then Susan put one hand on her hip, guiding her gently downwards. Kimberly bent her knees until she felt the cool head of the dildo touch her hot pussy lips. She wiggled her hips a little, feeling the latex cock slide across her pussy and clit a few times. Then she eased herself into position over it and sat slowly down. As the strap-on slowly filled her up, Kimberly leaned forwards, and her lips met Susan's in a passionate kiss. The blonde girl worked her hips back and forth, impaling herself on the latex shaft. Her pussy lips were widely distended around the invading pole. Only when she felt Susan's soft belly against her own did she stop and lay still for a moment as their moist lips parted. "Start moving back and forth, gently," Susan instructed in a hoarse voice.
Greece Escorts on the Eros Guide to Female Escorts and Escort ...
Her face flushed with arousal, Kimberly began pushing herself up and down along the length of Susan's body, feeling the thick dildo slide in and out of her pussy. She bowed her head, her lips trailing down Susan's neck, over her collarbone and down to her breasts, all without missing a beat. She sucked one hard nipple into her mouth as her pussy milked the latex rod. Looking over Kimberly's back, Susan saw Janet climb onto the bed and kneel behind them, a wicked smile on her face. She was doing something with her hands, but she was holding them too low for Susan to see exactly what. Then, suddenly, it became clear to Susan what Janet was doing. Something thick touched her pussy lips through the crotchless harness that kept the strap-on affixed to her hips. It only took Susan a second to recognise 'pinkie', the huge double-ended dildo. Ever so slowly Janet worked the massive cock inside Susan's wet, accepting pussy, and the voluptuous brunette gasped with pleasure. Kimberly's movements on top of her was causing the harness to rub most pleasantly against her clit, just like it was supposed to, and coupled with the feeling of 'pinkie' being pushed inside her, it made Susan moan and wiggle with lust. Kneeling behind the two women, Janet took a moment to enjoy the sight of the tableau before her. Susan was lying on her back, the long pink dildo sticking out of her pussy like some obscene snake that had crawled halfway inside her. Straddling her, legs spread, was Kimberly, her own exposed pussy stretched wide around the black strap-on Susan was wearing. And directly above that young, sweet pussy was Janet's target: the blonde girl's tight arsehole, still glistening with lubricant. Straightening the strap-on she was wearing, Janet licked her lips and moved into position behind Kimberly.
escorts bayanlar
When Kimberly moved up along Susan's body, the strap-on sliding partially out of her pussy, Janet took hold of the slippery black shaft and pulled it all the way out of the girl's pussy. Then she guided her own strap-on into the gaping cunt. She slipped easily inside, placed her hands on Kimberly's hips and began fucking her from behind in a steady rhythm. Kimberly was just about to voice her objections as Susan's strap-on slipped out of her, but her complaint was cut off by Janet's cock thrusting inside her. She grunted in pleasure as the black cock began pistoning in and out of her hungry pussy. She could feel Susan's moist dildo leave a wet trail of her own juices as it rubbed across her stomach with each of Janet's thrusts. She felt Susan's hands grab hold of her hair and pull her face up for a kiss, which she returned with interest. As soon as Janet was satisfied that her strap-on had been sufficiently lubricated by Kimberly's juicy cunt, she pulled it out, deftly replacing it with Susan's. Kimberly needed no prompting, but immediately began rocking back and forth on Susan's ersatz cock, making little moaning noises in the back of her throat. Janet put one hand on Kimberly's bum, steadying her. "Kimmie, hold still for a moment," she said. She could barely recognise her own voice; this was a long-time fantasy come true for her. She guided the slick dildo towards Kimberly's until recently virgin arsehole. "What are you doing?" asked Kimberly, a hint of impatience in her voice. She had just been getting into the rhythm of things, and didn't feel like stopping.
Escorts - Escort from Thessaloniki
"Just hold still," replied Janet. She positioned the latex head outside Kimberly's puckered anus. Then she began exerting a steady, even pressure. "What is…OUCH!" Kimberly yelped as the head of the strap-on pushed past her sphincter. "Just relax, Kimmie, and you'll be fine," Susan soothed from under the 16-year old. "She's putting something up my bummmmmmm," Kimberly's voice drained away in a moan as Janet slowly pushed the dildo deeper, burying it centimetre after centimetre inside the blonde girl's arse. "Oh God, that feels so… so… uhhnnnn. " She buried her face in the hollow of Susan's neck as pain and pleasure fought for dominance in her groin. Janet looked down, her pussy tingling ferociously at the sight of the cute teenager's cunt and arse stuffed full of black latex cock. As she pushed the dildo into the tight tunnel, the harness exerted a steady pressure on her clit. Janet could feel her orgasm approaching, a lot sooner than she'd anticipated. After what seemed like an eternity, Janet's strap-on was finally all the way inside tight arsehole, and Janet reached for the thick double-ended dildo that protruded from Susan's pussy. The flexible pole bent easily as she guided the other end up towards her own waiting pussy. She eased it through the crotchless harness and in between her pussy lips, gasping with pleasure as the pink shaft filled her up. As she felt her hand touch her pussy, Janet knew that the other end of 'pinkie' was safely embedded inside her.
Erkek Eskort İstanbul
The three women were connected now, Susan and Janet through the double dildo in their pussies, and through Kimberly, who had one black strap-on in each hole. The thought alone was very nearly enough to send Janet over the edge, and when she looked down to see her own strap-on disappear inside Kimberly's arse, it proved too much. With a low whimper she shuddered and came, her clit throbbing like mad under the leather harness. Kimberly looked at Janet over her shoulder. "Did you just come?" she asked in a thick voice. "Uh-huh," Janet nodded, swallowing hard. "Wow," Kimberly said. She craned her neck, trying to see behind her. "Does it look hot?" Janet just nodded. "I wish I could see it," Kimberly said in a longing voice. Under Kimberly, Susan shifted impatiently. "Can we move a little?" she pleaded. Her pussy was full of fake cock, her clit pressed against the leather harness of her strap-on, but with Janet and Kimberly remaining still, there was no stimulation, and she desperately needed some. Kimberly and Janet looked at each other and giggled. "Oh, I guess," Kimberly said in an exasperated voice, then giggled again.
She wrapped her hands under Susan's arms, grabbing her shoulders in an underhand grip, then began to rock back and forth. With each movement forward, the two dildos slid out of her pussy and arse, and each time she rocked back, they filled her back up. The feeling was incredible, the stinging in her arse but a memory, and Kimberly soon lost herself in the act. Her supple young body, silky-sweaty skin, firm breasts and hard nipples rubbed against Susan's warm, soft skin and large breasts. When she occasionally arched her back and turned her head, Janet would lean forward to kiss her, her smaller breasts pressing against Kimberly's back as their tongues swirled around each other. The sensation of being completely and totally full began to spread in Kimberly's body, taking on a warm glow that grew in her loins and belly, sending tingling jolts to her sensitive nipples. Susan and Janet were also enjoying themselves, also approaching their climax. Susan's pussy was throbbing with pleasure, she herself desperate for release, while Janet's excitement about living out her fantasy of double-penetrating a third woman was bringing her closer and closer with each thrust into Kimberly's slender teenage body. Janet had one hand behind her, making sure the thick double dildo that connecter her cunt to Susan's didn't slip out, every move one woman made transmitted into the other's body. The only sounds in the room were the creaking of the bed, the rustling of the bedclothes, their heavy breathing and the sound of skin rubbing and slapping against smooth, sweaty skin. Perhaps not surprisingly, Kimberly was the first to come, but only by a few seconds. She had become more and more frantic as she rode Susan, impaling herself on the two black shafts with more and more force. Finally the relentless stimulation of her arse and pussy became too much, and she went headlong over the orgasmic ledge, screaming hoarsely all the way down. As the 16-year old trembled violently, sandwiched between the two older women, Janet and Susan achieved virtually simultaneous orgasms. Their clits pressed achingly against the stiff leather harnesses, and their pussies clenched hard down on the thick latex dildo piercing their cunts.
vip escorts
Janet leaned over Kimberly's back, rubbing her nipples against the girl's skin, while Susan threw her arms around both the lovers on top of her and clung to them for dear life as she trembled with ecstasy. For what seemed like a small eternity the three women lay there in a heap. Then Janet gently pulled the thick double dildo out of herself, then equally carefully slid her strap-on out of Kimberly's arsehole. She rolled over on her side, exhausted. Kimberly pushed herself up from Susan, giving the brunette under her a deep, loving kiss in the process. Then she leaned over to do the same with Janet. Easing herself off Susan's strap-on, the 16-year old sank down on her belly between the two women. "Can we do that again sometime?" she asked breathlessly, her words muffled by Janet's shoulder. "God, yes," panted Janet. "We're going to have to. " She gave Kimberly's upturned bum a gentle slap. "I want to try wearing one of those to," said Kimberly, one hand idly playing with the wet shaft of Susan's strap-on, which was pointing up at the ceiling. "And I want to be in the middle," said Susan. "That sounds like a plan," smiled Janet. "You know," mused Kimberly, "my parents are going away next weekend.
Greece Escort Hellas Elada Athens Escort City Tour,Escort News Escort Review
You think maybe I could…" "… Come stay here?" Susan finished for her. "We're not giving you a choice, Kimmie; you have to!" "Definitely," Janet piped in. "Just imagine all the fun we'll have. " And as she snuggled more comfortably in between her two lovers, that was just what Kimberly did. The End. .
Adorable escort girls Belarus (Minsk) wants to meet you tonight
Take a look at the huge list of escort girls in Minsk
http://www.x-companion.net/Belarus/Minsk/
. They are ready to perform city tours for you
https://www.6guide.be/
is the first-class online escort service in Belgium!
Belgium call girls can turn you on
Why do all people think that it is too difficult to find escort models in Belgium? Belgium may be small but it's packed full of attractions and radiant sweet things. Visiting our website, you can see slim-shaped cuties and eccentric females, redheads and blondes, alt girls and modest misses. All of them have their own amazing skills and features. You can always contact the customer service that supports all clients. It works 24/7. Just say what you need from a babe, describe a pure female body and they will find an appropriate model from the big database.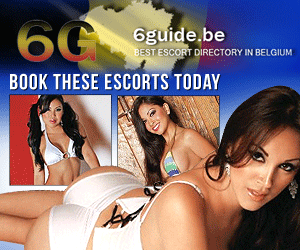 You choose where to have a date with your escort girl. It can be a walk around a Belgian city, business meeting, party, blind date in a restaurant or anything else. If you're here for medieval streets, and tranquil canals, you may need an intelligent companion. Our flirts will be glad to keep you company during your trip. When visiting Belgium, you should see Grand Place in Brussels, and some other popular attractions. Follow the
escorte belgium
to admire the hottest escort models that cannot wait to get acquainted with you in Belgium. All of them are able give you caressing of your dreams.
All the best Belgium escort services on one site
Belgian escort agencies do a wonderful job and give their clients with the top escort services in this country. If you decided to book a model, please, contact us and inform about your plans in advance. It will guaranty that your escort girl will be ready for 100%. They are able to give you wonderful massage that will make you forget about all troubles and help release stress. You will enjoy the continuation, too. Enticing starlets with elegant curves can demonstrate you what a passion is. When you use services of Belgian escort, you may be sure of the professionalism. You should know that confidentiality is the most important thing in our business. Our clients are worried about their reputation or relations with their spouses. We understand it and do everything that is possible to keep your meeting with an escort girl in secret. You can call a lady vamp to your house, a rented apartment, motel room otherwise we can provide you with a good place as bonus. Feel like a successful male for one night or more thanks to our unmatched escort girls. You shouldn't lose such a possibility. If you are alone – you need a brilliant queen. If you have a girlfriend, she'll never know about your time-spending. This is the best Belgian escort company with irresistible coquettes for all tastes.
escorts in sint martens latem
is wonderful source of pleasure. When you have fun with our escort models, you become absolutely happy and nothing can make you sad or unsatisfied.
Escort girls
Escort girls -
alphen ad rijn agency escorts
Boston escort services - USA escorts, how to find them
Either you are into making a journey to the United States or you already live there, enjoying the best escort services in your Boston , or state, should be a great activity, spiced with a lot of lust. Specially crafted for the ones who are seeking to spend time in a classy environment, the escort service is now a international niche for millions and millions of persons. In the USA only, there are over than one million models set to see and spend time with you, and you only need a simple click on the following post to better understand how it works and where can you find
escorts Boston
.
Free hook ups or paid ones
No matter the cause, either you are on a official trip or in holiday, looking for somebody to keep you company and offer you hot intimate moments should be your primary aim, if you feel alone or bored. USA escort services Boston are very spread and very popular. They offer plenty of options and come with a large number of girls. From teens set to stay with you, to matures searching somebody to make them feel special and have fun with. If you intend to reach the call girls Boston, make sure you select your model in accordance to your needs. There are free hook ups and paid ones. You must determine which sort of Boston escort services you will use. Depending on that, the money involvement will be marginal or costly.
What type of services do these escorts in Boston offer?
From classy dinner dates to intimate activities, these models can give you almost any type of kink you like. Either you are a guy who prefers talking with ladies and spending time with them, or you are the type of man who loves to get right to the good stuff, escorts Boston can give you anything you crave as long as you are well mannered with them. Season your business journey or even your city break together with these elegant women. They come from all over the globe, and they can clearly keep you going all night with their energy and desire. Seek for the right model and you will be offered with the most exciting and addictive experience in your life. Not to mention that all escorts at
Boston escorts
are skilled ones. That means they know how to spoil you and how to please you, no matter your wishes or kinks.
Reasons to choose the Boston escorts
1. These models are skilled ones. They know how this business is functioning, and they sure know how to keep you excited.
2. Safety and hygiene are the most valuable things at escort Boston. These ladies will always assure you will feel comfortable in their company. They will do anything it takes to make you feel great and feel satisfied.
3. Closeness is also a top point at
escorts Boston
. Your private details, your fetishes, your kinks and practically everything associated to you and your adventure with the girls, all these will always be safe and out of the reach of other entities. You can trust that enjoying Boston escorts will be the best decision, and no matter what, your private info will be stored in place.
Conclusion
When it comes to ladies in Boston, our service is the best option. You have all the reasons to visit and date our girls. They are classy, well mannered, of various ages and forms, highly into having a awesome time and most of all, very naughty. See them out and seek the one you like the most, to make your holiday or your business trip a truly memorable escapade.
https://usa.escortface.com/escorts/boston
.