/

Lesbian

/

Susan and Lisa part 3, with Angie the next morning
Susan and Lisa part 3, with Angie the next morning
Lesbian
2010-12-13
When I awoke, I could see Angie and Lisa were both awake, and kissing hotly! My pussy started to stir, and they pulled me into their embrace, and we were sharing hot, luscious, passion filled, tongue twirling kisses!
After several minutes, Angie broke the kisses, and we were all revved up and ready! She gave us large pillows, and told us what they were for!
"OK let's start the day with an old favorite! Let's hump our pillows to our first orgasm! I learned how to hump pillows when I was 6, and still love to hump today! Let's do it!"
Lisa had showed me how to hump pillows during our lust filled weekend. I rolled over onto my belly, as Lisa assumed the same position. I quickly shoved the large pillow between my legs, enjoying the way it filled the space between my thighs!
I watched as Lisa started to hump and grind away against her pillow! My sister loves the feeling of everything down there getting rubbed around at once, the tip of her clit, her labial lips, the whole area, and she really got into it, humping that pillow hard!
Angie likes to squat over her pillow, sliding her body backward and forward, then pushing down, grinding herself against the pillow, then going back to the back and forth, and again grinding her throbbing pussy against the pillow, like she is riding a lover! I watched as she brought her hands up, and started to pull, tug and tweak her rock hard nipples, her breathing turning into gasps of pleasure!
I watched them, and saw their eyes glittering as they watched me and each other! I quickly got into my rhythm, I like to rock and rotate, thrusting and grinding my hips into the pillow. My ass was going up and down, like I was riding a lover's stiff cock who was fucking me, and the sight of Lisa and Angie watching me in such lust filled abandon, sent sizzling pulses of pleasure zapping into my twitching clit!
The room quickly filled with the sounds of our grunts, squeals and moans of pleasure, and the smell of our overheated molten centers of pleasure, as we all rode our soft plushy lovers! I was ready to explode!
Lisa suddenly howled, "Oh my God, I'm cumming! Yes, oh fuck I'm cumming, fuck me, fuck me, I'm cumming, oh my fucking god!"
Her movements became a blur as she humped wildly against her pillow, and she let out a shriek of pleasure as her burning pussy exploded!
That did it for me, and I howled out, "Yes, yes, so fucking hot, cumming, fuck yeah, I'm cumming!"
I humped crazily, my ass going up and down wildly, my burning pussy spasming crazily, as my pussy blew apart in an explosion of pleasure, tearing another howl of sheer pleasure out of me!
I heard Angie howl, "Yes, oh fuck yes, I'm gonna cum, fuck, I'm cumming, fuck, oh yes, YES!"
Angie's shriek of pleasure joined our cries, she hammered her throbbing pussy down on her pillow, her sexy hips grinding down hard as her orgasm grabbed her, and shook her in a grip of pleasure!
As we came down from our orgasms, Lisa took us by the hand, and led us into her parent's bedroom.
We toweled off, and Angie invited us to jump onto her parent's bed, we did so, and as we lay back, Angie told us a story!
"Lisa, remember what it felt like, when your hymen got busted? I remember mine very well, when I was 16, I went to my aunt and uncle's farm for the summer, and my 20 year old cousin got me alone in the barn the second day I was there. He told me that he thought I should see something, and I found out what it was when, in the barn, after locking the big barn doors, he dropped his shorts, and a hard 7 inches appeared! I was half terrified, but half very horny! I couldn't stop staring at it. He asked me if I was still a virgin, and how he wanted the be the one to, as he put it, guide me into the world of adult sexual pleasure. My horniness grew, at 16, I felt I was old enough to lose the virginity, and since my Mom had started me on the pill when I turned 16, I was protected, and I responded by peeling off my T shirt, tossing my bra aside, and my shorts and panties quickly hit the floor! Standing totally naked in front of my cousin, watching his eager cock become rock hard, made my juices run! He took my hand, and led more over to a large pile of hay with a blanket draped over it. I lay down on the blanket and spread my legs for him. His face was hovering just above my crotch, the scent of my arousal filled my nostrils, musky and hot, and he told how delicious my aroused pussy smelled! I could feel his fingers sliding along my slick pussy lips, and I moaned with pleasure as his tongue followed his fingers, riding along my pink outer lips. He buried his face into my pussy, running his tongue deeply into me, tasting my special cream. I moaned and gasped, Yes, oh yes, lick me! He was happy to do so, as his tongue swept all over my swollen pick cunt lips, licking at them, my pussy filled with the hot dewy sensations of my cunt in heat! He pulled my inner lips apart, and his tongue started to lick at my clit hood. I started to gasp and moan, my body starting to shake! He slid a finger up my pussy, finger fucking me as deep as he could without breaking my cherry as he drew my throbbing clit into his mouth! He swept his tongue over my clit, wrapping my tongue around the clit stem, and tugging at it, just before I exploded, he rose up, his cock rock hard and ready! Notching his cock against me, he pushed in slowly, gently, when he reached my hymen, he paused, then bore down! I gritted my teeth as it held, then it broke, and his cock surged into me as my cherry popped! I grunted, half pain and half pleasure, as he buried it in balls deep! He stopped, asked me if I was OK, I told him yeah, just a bit of pain, and he waited until I felt my inner cunt adjust to the stretch! He started to fuck me, in and out, the pain of being deflowered was quickly fading, my cunt had adjusted, and I loved the feeling of my cunt walls spread wide around his thick, hard shaft!At my urgings, he started to ram me harder and faster, my grunts of discomfort had changed to moans of pleasure! He rode me, sliding into me again and again, and I was becoming almost delirious with pleasure! Nothing had felt so good, and I howled with release as my orgasm rushed at me, exploding deep inside my cunt!I felt my pussy clamp tightly around his cock, spasming wildly, and I felt his cock exploding! I cried out again, my pussy spasming wildly with a second orgasm at the feel of his hard, jetting cock exploding, gushing thick ropes of spunk deep inside me! I could feel my inner cunt clamped tightly around his cock, sucking out every drop! After that, I couldn't get enough of him, we were fucking 2, 3 times a day! There were lots of secluded areas on the farm, where my cousin and I could fuck wildly, without being discovered! He taught me how to suck his cock, I loved the feeling of his cock pulsing and twitching between my lips, then the rush of his wet spray of sperm, as he unloads a thick juicy load, filling my mouth! I am a very talented cock sucker, thanks to my cousin!"
My pussy had turned to a soaking center of heat, aching for attention.
Lisa said, "When my boyfriend busted me open, I was 15 and barely knew what he was doing.
VIP Full Service Escort Agency in Greece, Athens, The Best Greece Escort Girls, Athens Escort VIP and Luxury Girls.
We were out in the woods, in the backseat of his car, and he was fumbling with my clothes and his clothes, I though he was just going to feel me up like he usually did, when he pushed my down tightly against the back seat, and I felt the hard knob end of his cock against the lips of my cunt, ready to penetrate me! Before I could push him away, his hips drove forward, his hard knob against the lips of my cunt forced them apart and began to enter me. I let out a cry of pain as it stretched the walls of my cunt, and howled again when he busted open my hymen, he felt my cherry pop, that fired him up, and his cock rammed up my cunt, as he buried his 6 inches in, right to the balls! He took my howls of discomfort as cries of pleasure, the horny little fucker, and he rode me, giving me a 2 minute rabbit fuck, his lust grunts filling the car as he shot his cum deep inside my cunt. As lovemaking, it was a total washout, and it wasn't that good as just raw sex. Not a very romantic way to be introduced to sexual intercourse. Thank god I didn't get pregnant!"
Angie said, "I have something to remedy that, wait right here. "
She dashed out of the bedroom, and we heard her enter her bedroom. In a few minutes she was back, and wow! She was wearing a harness that looked like a tight thong bikini bottom, and jutting up from her hips was a 10 inch dildo! It was shaped exactly like a hard 10 inch cock should look like, and Angie looked at Lisa lustfully!
"Since you didn't get the right introduction to sex, I want to remedy that! Lay back baby, and spread your legs for me!" she growled lustfully at Lisa.
Lisa was quick to do so, and I lay down next to Lisa, as Angie got into position, notching the big head of her dildo against Lisa's entrance.
"Now, I'm going to give you a slow, gentle, loving fuck, the kind you should have got when you were deflowered. I'll make you feel so good baby" Angie whispered to Lisa.
Angie started to slowly enter my sister, I watched, my pussy juicing wildly, as the big dildo penetrated Lisa. Angie paused at 6 inches, and told my sister that she was going to take the deeper virginity that her boyfriend hadn't been able to touch. She pushed, slowly, slowly, 7 inches, than 8, my sister was grunting with pleasure as she got opened up further and further, 9, then my sister let out a squeal of wild pleasure as Angie buried it in, all 10 inches were stuffed snugly up Lisa's pussy!
"Yes, oh yes, feels so good!" Lisa sighed, "Ride me Angie, give me a loving fuck. "
Face to face, their mouths came together, clinging hungrily to each other! Their tongues were busy caressing each other, and it made my pulse race with desire to see them kissing so hotly! Lisa wrapped her legs around Angie's waist, and tilted her hips up, so Angie could push every last bit of the dildo in deep! Angie drew her hips back, and began to fuck Lisa with long slow strokes, pulling out until just the head was in, then slowly plunging deep, right to the hilt, over and over!
Watching it was driving me crazy! I wanted that, I wanted a slow loving fuck, not some horny little fucker who just wants to get his horny little rocks off, and makes me feel like I've been virtually molested!
A look of love passed between Lisa and Angie as Angie fucked her so gently and lovingly. Lisa was gasping, and her orgasm was imminent!
"Fuck, oh yes fuck, I'm cumming, yes, yes, YES!!"
Lisa's voice rose to a shriek as her orgasm exploded inside of her, her legs tightening around Angie's waist, her body shaking and shuddering! Angie kept fucking her, and another orgasm slammed into Lisa, Angie kept going, and didn't stop until my sister had shuddered through 5 orgasms, she was breathless from the pleasure!
That made up my mind, I didn't want to save it for some boy who'd just bang me and bust it open, I wanted a slow, loving fuck, I wanted it taken by someone who cared about me!
As they sprawled out breathless, I cuddled up to them and whispered, "How about you give me a loving fuck, and take my virginity?"
They both looked at me, startled.
Eskort talepleri için eskortlar hakkında bilgi almak için yada buna benzer gereksiz şeyler için site yönetimini aramayın. Sitemizde sadece Bayan escort
"I saw how loving it was, and I want my cherry popped by someone who'll give me that slow, loving fuck. Not some immature boy, who just wants to bust my cherry and wave it around like his latest conquest!"
Angie said, "Lisa, I think your sister is right. And, as your sister, I think that you should have the honor of taking your sister's virginity!"
Lisa smiled at me and said, "I'd love to deflower you Susie baby!"
To be continued. . . . . .
Escorts Madrid - But Madrid is not just about the parties when it comes to sex
Madrid is well-known for its bustling nightlife and stunning ladies. There are plenty of escort females in Madrid for people searching for a little bit of thrill and adventure. These ladies are not only stunning, but also clever, engaging, and sophisticated, making them ideal partners for any occasion.In sum, prostitution is a delicate and contentious topic in Madrid, and deserves our utmost respect and discretion. A pleasant and secure encounter with a prostitute in Madrid is possible with a little preparation and maturity on your part.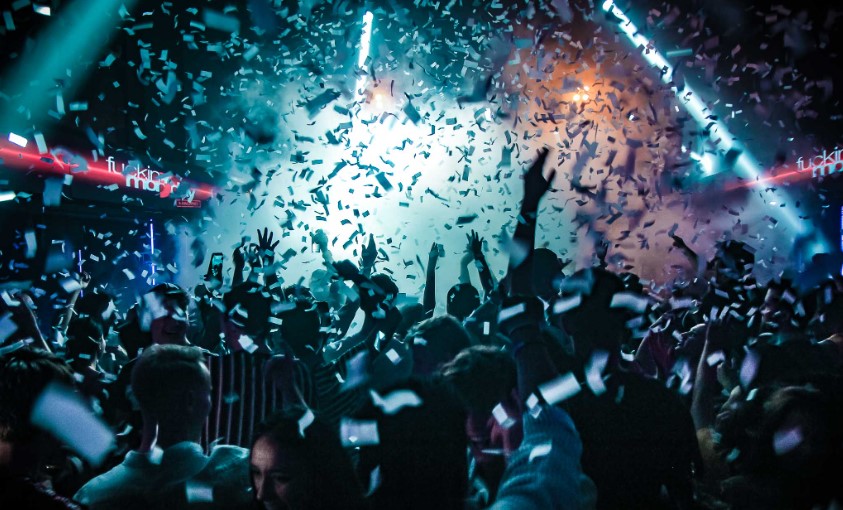 Madrid escorts
It's easy to locate a prostitute in Madrid, since there are many of them to choose from. The Calle Montera is one of the most well-known streets in the city for its population of street prostitutes. The city is also home to a wide variety of sexually-oriented businesses, such as brothels and nightclubs.In spite of these problems, a lot of women in Madrid choose to work as prostitutes, either because they need the money or because they like the work. There are a lot of different kinds of hookers in the city, from those who walk the streets to those who take high-end women. Some of them work on their own, while others work in brothels or other places.
https://topescortsite.com/
There is no shortage of escort girls from whom to choose in Madrid. You can choose the ideal partner among the many different hair colours and heights available. These females are stunning to look at, plus they know what they're doing, so you can relax and have a good time.For their sexual amusement demands, many individuals in Madrid go to the putas. The city, for starters, offers a great variety of putas. You may locate a puta in Madrid that meets your tastes for hair colour, whether you like blondes, brunettes, or redheads. Moreover, putas Madrid are well-known for their beauty, charisma, and seductive nature, making them ideal companions for those in search of an exciting and memorable encounter.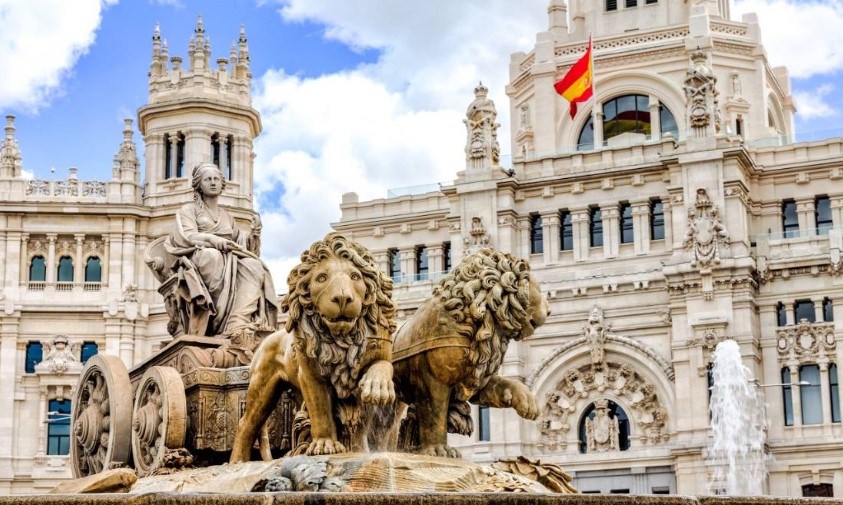 Escort girls -
https://hotescortreviews.com/escorts-from/madrid/
Overall, prostitution in Madrid is a fact that can't be ignored, even if it is controversial. We can help make sure that women who work in the sex business can do their jobs safely and with respect by giving them help and tools and working to fix problems in the industry.In sum, Madrid is home to a vibrant and varied sex scene. Madrid offers all you need to meet your goals, whether they be for a more conventional encounter or for an adventurous one. Always make sure you're protected and only have sexual encounters with other adults who are willing to agree. What are you waiting for? Come to Madrid and have some sexual fun!