The Strap-on
Lesbian
2007-06-08
Robin was lost in thought as she rode the Clark St. bus on her way to her job as a junior trader at the Board of Trade in downtown Chicago. Having only graduated from the U of I three months ago, she felt very lucky indeed to have landed such a good job in such a short period of time. If she kept her nose to the grindstone and worked hard, Robin was sure that not only would this job provide the mental challenge she needed, but also the kind of money most folks only dreamed of. As the bus swayed to and fro as it passed over the Chicago River Bridge, Robin thought that the only real problem she had since moving to The Big Windy was the lack of any real social life. By now she had hoped to have made some close friends but it just hadn't worked out that way with the heavy workload she was carrying. Even in college and having just a handful of good friends, with no boy friends at all, Robin worried about her seeming total disinterest in men and often wondered if she were maybe gay, and although she never showed it, she was always more interested in being with the girls. While her friend Joan had always kidded her that she was sexually repressed and just needed a good lay, Robin would just laugh and give the old "when I meet the right guy I'll know it" line. This had gone on for four years with no sexual contact with men or women, and while she had read all the manuals and "how to" sex books, she had never gone any farther than the masturbation part, and thankfully she didn't have a problem having an orgasm!!! From her first attempt in high school Robin had discovered that her body was highly sexed and that orgasms came very easily for her, and just a few twists on her nipples made her pussy wet and hot, and either a her finger on her clit or a candle used as a substitute dick made her have shattering cums, so although she often wondered about having sex with a partner, she certainly wasn't under any pressure to get it over with. Just then the bus stopped at Jackson St. where Robin hopped off and headed off to the office, her mind now turning to the business of the day, but sex was surely in the back of her head.
At 5:45p. m. Robin was just settling into her seat on the bus for the thirty-minute ride up to New Town. What a long hard day she thought and dozed off as the bus made its stops on the trip north from the Loop. When the driver yelled next stop Diversey, Robin was roused awake and got off the bus and headed down the street towards her apartment.
escort greece
Although she wasn't normally a drinker, she decided to have a glass of white wine in a cozy bar she had passed hundreds of times but had never entered. The place was fairly dark so it tool several seconds for her eyes to adjust to the low light level, but when they did, she realized that there wasn't a man in the place as she had stumbled into one of the lesbian hangouts New Town was famous for. There were about seven or eight women playing pool and three sitting at the bar nursing drinks and talking to the bartender while a jukebox was in the corner while some light pop music was playing in the back ground.
Even before she sat down a strong looking woman came over and offered to buy her a drink. Robin said sure as she sat down and introduced herself, and the woman extended her hand and said her name was Jo--short for Joanne. She looked to be about thirty three to thirty five years old with short dark brown hair and a very solid build, and while she wasn't fat, husky would be a better description, her hand shake was very firm, almost painful, giving Robbin the immediate feeling that this lady usually got what she wanted! Jo also obviously had a large chest that seemed almost out of place on her tomboyish frame, and a man's striped sport shirt and blue jeans completed the appearance, as she thought that's what a typical butch would look like.
Robin on the other hand was just the opposite, she was much more slight of build, almost thin with ash blond hair that hung almost to her shoulders, a very pretty face along with long legs and perfect 34-B breasts made her look very feminine indeed! As their drinks arrived Robin all of a sudden became very nervous, here she was in a bar, no, a lesbian bar, with an obviously butch lesbian who was trying to pick her up!! Jo started off the conversation with small talk about work, where she lived, etc. , and right from the start Robin could feel Jo's power over her. She began to feel something she had never felt before in her whole life, the feeling of almost total submission to another human being!!! As they drank and talked, Jo let her hand rest on Robin's thigh and she felt that feeling deep inside she got only when she was alone in her own bed! As they talked, Jo's hand moved farther and farther up Robin's leg until finally it rested on her wet mound!!! With her breathing becoming more difficult, Jo maneuvered her hand so that her fingers were tracing a line up and down her crack.
At this point Jo leaned over kissed her ear and told her they were going to the rest room together. Robin just nodded and let Jo lead her by the arm into the ladies room, which had an inner and outer room, with the outer room having several chairs and an old couch. Once inside Jo turned to Robin and gave her a full French kiss along with a feel of her ass making the young girl go weak in the knees as the older woman began to touch her all over her body. Jo pushed her back down on the sofa and reached under her skirt and pulled off Robin.
Escort Barcelona - In sum, the escort ladies of Barcelona are your best bet if you're in need of a lifelong partner
However, the sensation goes beyond the purely physical. They can hold their own in any discussion since these gals are excellent conversators. These ladies can provide you the company you want, whether you're seeking for someone to chat with about your day or someone with whom to confide your darkest secrets.The city of Barcelona is well-known for its exciting nightlife as well as its stunningly gorgeous ladies. You can always count on the escort females that Barcelona has to offer if you are seeking for some companionship while you are in the city. If you are planning a trip to Barcelona, you may be interested in visiting. These young ladies are not only stunning but also exceptionally bright, and they know how to have a good time. Whether you are in the city for work or for pleasure, hiring an escort girl may help to ensure that your time there is one you will never forget.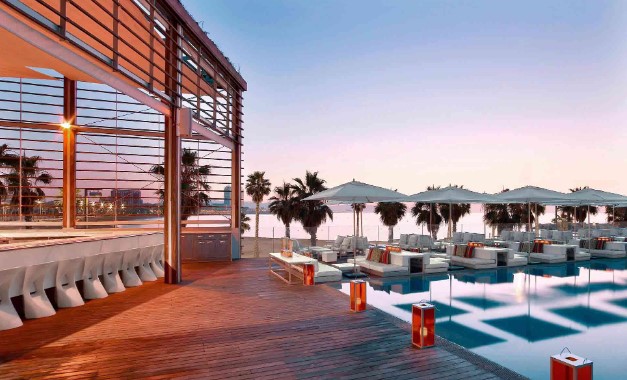 Escort
Visit Moog if you're searching for a venue that offers a more personal atmosphere. This club, which can only accommodate a maximum of 200 patrons at a time, can be found in the Gothic Quarter. The club is well-known for the underground techno and electronic music that it plays, and it also has a fantastic ambiance.Barcelona has a long history and a vibrant cultural heritage that are evident all across the city. For instance, the Gothic Quarter is a labyrinth of medieval-era small alleyways and lanes. On foot, visitors may stroll around the region, taking in the ancient structures and the neighborhood's history.
Escorts -
https://top10escort.com/escorts-from/barcelona/
Barcelona's escorts are among the world's most stunning and skilled ladies. They are masters of seduction and will make your time with them memorable. Escorts in Barcelona are the best option whether you're planning a romantic dinner, a crazy night on the town, or simply want a companion.Barcelona is a city that is well-known for its exciting nightlife as well as its stunning ladies. You can always count on the escort females that Barcelona has to offer if you are seeking for some companionship while you are in town, and if you are planning a trip there, you should. These young women are not only stunning but also exceptionally bright, and they know how to have a good time. Whether you are in the city for work or for pleasure, hiring an escort girl may turn an ordinary trip into a once-in-a-lifetime experience.
Barcelona escort girls -
https://hotescortreviews.com/escorts-from/barcelona/
However, the nightlife is not the only draw here. The escort females in Barcelona are just as entrenched in culture and history as the city itself, which is not surprising given Barcelona's reputation. They are well-educated and aware about the history of the city, and they will be able to guide you through a tour of the city's most notable buildings and attractions. These ladies are going to be able to show you the finest of what Barcelona has to offer, from the Sagrada Familia to the Gothic Quarter.Finally, Barcelona's nightlife is legendary. At night, the city comes alive with a wide variety of pubs, clubs, and concert halls to choose from. You may party the night away or have a drink with pals; the choice is yours.