Dawn 5
Love
2011-09-05
It was the first day of school after our vacations and I was already sitting on my desk when the bell rang. The professor walked in with two people… new classmates. Apparently, they were foreigners coming to study for the rest of the year. We already had various transfer students, but more people to befriend would be nice.
The professor introduced them to us. They were both from Mexico, but they were not related. The first girl was named Alma Sonia. She was a year older than us, so apparently she had lost a year. She had almost pitch-black brown hair, very similar to Rin's hair. She also had Mara's body, without the muscles. As a matter of fact, from what I could see, she had Rin's breast size, and Mara's butt size. Her eyes were brown like all of us, but mine had always been much darker. Her skin was also very clear and her eyes even looked like ours. And from what I could tell, her height was between Mara's and Rin's height.
The second girl's name… was Esquela. I felt a chill down my back when our professor mentioned her name.
reviews
From what I have learned of Spanish, Esquela is the writing on tombs. Physically, Esquela was a bit thinner than Sonia, about my body size. She had light brown hair, long below the shoulders like all of us. Her eyes were a light brown and her breasts were more or less Mai's size. A bigger D cup; her butt resembled mine and Mai's, bigger than average. Her skin was also darker too. It was darker than Mara's skin, like simple brown. Her eyes also looked more western than Sonia's eastern eyes and she was as tall as Rin.
The professor told Sonia to sit next to Rin and Mai, while Esquela would sit next to me. They did as instructed and Esquela sat beside me. "Hi" I said to her. She faced me and told me hello before starting at my chest. She opened her eyes a bit before I put my arms over them. "Sorry… They're…" She told me and I said "It's okay…" with a slightly sad voice. "Okay… You can call me Esque!" she said happily.
Escort of Greece caters to all major cities of Greece, more particularly Athens and Thessaloniki. If you are currently in any one of these places and you feel like having fun with an Athens Girl, all you really need to do is to call up this premiere escor
"And you can call me Rie" I answered.
Her Japanese as a whole was very good… and the pronunciation was perfect, though I expected that since Spanish and Japanese have almost identical pronunciation. "You're really cute" she said "And I don't say it just because of your… yes. " It usually bothered me when people put so much attention to that… but I answered "Thank you… You're beautiful. " And I smiled back. "I hope we become good friends" I told her and she nodded to me.
I had always wanted to meet a Mexican. Rin is half Mexican and had told me various things from the years she spent over there. Then I started learning Spanish and was interested in talking to one more directly. Not to say Aztec dressing is nice. We started listening to the professor and writing before the bell rang.
Once outside, we presented Esque and Sonia to all of us and our first act together was to eat lunch. We showed them all the buildings from our huge school and all kinds of places. I noticed something though… Rin and Sonia wouldn't stop looking at each other. It was obvious… they liked each other.
call girl athens
The school day advanced normally until it was time to go home.
Mara drove home as always, while me, Mai, Rin, Esque and Sonia stayed together. Three of us were standing up, talking while Rin and Sonia were on a bench, talking to each other.
"We should leave them alone!" Mai said. I and Esque agreed… we knew things would get more personal soon. We walked away and started to walk towards Mai's house. As we walked, we were talking of Rin and Sonia… but then I asked "Esque, do you like girls?". She laughed and answered "I guess I do". Mai giggled and I said "Yay!" to not let the conversation get serious. We kept joking and talking until we arrived on Mai's house. She knocked but no one was home, so she took a key out from behind the flower pot and opened the house.
athens ladies
"Hey girls… Let's spend some time together" I told them and smiled.
+
Mai got the hint and told me "Of course!" with a big smile. Esque didn't get it though, but she still agreed. We walked in and into Mai's room. Mai locked the door behind us and I sat on the bed. "My first day of school has been really nice!" Esque told us while she looked around the room. Esque was just between us, checking the room out when Mai stopped her and pressed her lips together. I could barely see, but it seemed like quite a hot kiss.
"Now…?" is the only thing Esque said, and then I quickly moved my hands to undo her skirt and push it down along with her panties. "Yes right now…" I had gotten quite bold these days, so I didn't waste any time and went directly to remove her clothes. On the other side, Mai was still kissing her hotly, putting her hands on Esque's cheeks. I removed Esque's blouse and her bra quickly, leaving her completely naked. Then I quickly started to undress too, taking all my clothes off.
Mai brought her hands to Esque's boobs, massaging them softly. "Her boobs are just like yours, Mai" I said and giggled.
best excort in athens
They both blushed but kept kissing hard. I leaned a bit to bite at her lightly brown skin, tasting her semi-big ass cheek with my teeth. I pulled Esque's waist and made her sit on my lap. My tits pressed against her back while I hugged her hips. Mai began to take each piece of her uniform off, one by one, slowly.
I spread Esque's thighs with my own, moving my hand down to her hairy pussy to rub it a bit. "You're really wet, Esque" She moaned and nodded a little. Mai gave her one more kiss before putting her boobs in front of Esque's face. She began to lick and suck on Mai's pink nipples, making Mai begin to moan. My hand kept rubbing Esque's pussy while she put her hands around Mai's tits, squeezing and sucking them.
Esque was moaning while she sucked Mai's tits, harder each second. She then started to move a hand down Mai's tummy, all the way down to her hairless pussy. She began to rub it slowly while she focused on her tits. I hugged Esque tighter to me to play harder with her pussy lips, rubbing them up and down. "Are you virgin, honey?" I asked her and she replied with a "Yes".
russian girls in athens
Mai was moaning a lot when I told Esque to stand up. I enjoyed feeling her ass on my thighs but I had another plan for her.
I told her to face me and she did, so I immediately began to suck her breasts, as she was about Rin's height. "They really are like yours, Mai" I said and I noticed Mai blushed a little. I sucked Esque's brown nipples, taking my time to enjoy them.
I spread Esque's dark pussy lips with my tongue and then licked once up her slit. Mai bit Esque's butt cheek hard, which made her yelp a bit. Then she licked between them just a little, without spreading them. Esque was blushing and sighing, so I took her clit hood in my mouth and began to suck it. Mai on the other hand, squeezed Esque's ass and spread it, licking a bit between her cheeks.
After hearing more of her moans, I began to lick her pussy a few times then resumed to suck on her clit. Mai spread her cheeks wider and licked her ass hole up and down.
Athens Elite Directory independent escort from Athens, Greece
Esque moaned even louder held mine and Mai's head, pulling them against her pussy and ass. "Good… oh… ahh…" Esque kept moaning and pressing us. "Mmm…" Mai repeated at times as she licked Esque's ass hole, pushing her tongue in slowly.
Esque's ass squeezed Mai's face, making me want to suck harder, moving my hands up to cup her big tits, sucking harder and harder. Mai moaned a bit, pushing her tongue and licking deeply, even started to suck. "I'm about to… girls…!" Esque said which made us lick and suck even harder.
Esque suddenly came, screaming and coming in my mouth. Mai kept her tongue pushed in, while I sucked really hard and squeezed her tits. Esque soon stopped coming and Mai pulled her tongue out. I laid Esque on the bed, and then Mai and I hugged her.
+
A pair of hours later we got dressed and came out of Mai's house. As soon as we got out of her house, Mai said "Hey… can we go to Rin's house? I need to give her books back". "Can you Esque?" I asked and she replied with a yes. We set out to Rin's house, talking along the way, thinking of the moment we had just been through.
We barely were arriving when we saw Rin and Sonia in front of her house.
Escort, Bayan Escort, Escort Bayanlar, Escort Kızlar, Escort Bayan
They didn't notice us, and we couldn't hear them very well either. "Wait… Wait. " I told them so we could see them. They talked for a bit more, and Rin turned around to go back into her house, but… As soon as she turned around, Sonia turned her around again and gave her a deep kiss on her lips.
Rin was clearly shocked, but after Sonia broke the kiss, both of them hugged tight. Rin… finally looked happy. She finally smiled after so much time. Maybe… Sonia was the girl Rin was waiting for. They kept hugging tightly, so we decided to come back another time, to not spoil their romantic moment.
As weeks passed, Rin and Sonia kept getting closer and closer. Then one day… Rin came to Mai and me, happy and almost screaming to us that Sonia had asked her to be her girlfriend. We were all so happy to finally see Rin smile. She was in love again. She also told us that they haven't had sex yet… That they groped a bit but never actually gone that far.
A week later though… Things would turn different.
Elite Escort Services
I would be witness to Rin and Sonia's first time and I would meet a guy that would slowly get close to us all, starting by me. Things got even more interesting. .
Awesome Den Haag escort models for you on
netherlands.escortface.com
!
Huge catalogue of Den Haag escort models
Are you going to visit Den Haag? You can have fun in this great Dutch town with graceful escort models! We are happy to demonstrate the high-class escort girls from this town. Hot blondes, and chicks with colorful hair cannot wait to meet and satisfy you. You can check giant list of starlets and find all important information. High-quality pics can help to choose. Each escort model has a profile where all her data is presented. It is not difficult to find out her eye color, and hair color. Also, you can be interested in her favorites and passions like perfume, and others. It means you can plan not a blind date but meet girl of your dreams and tastes. Our escort girls are intelligent and kind. All girls are easy to talk. Do not forget that their most important goal is to bring you full enjoyment!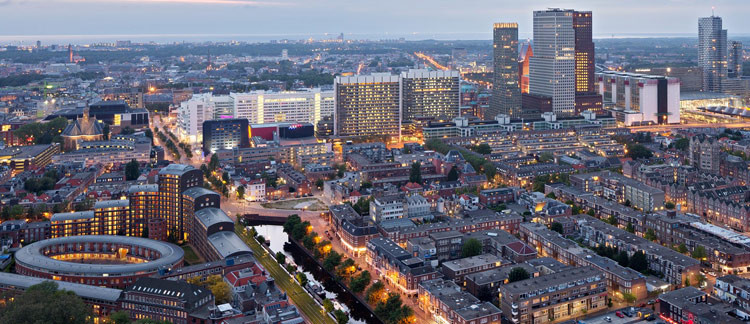 Den Haag, also named The Hague, is the third largest city in the Netherlands and there are a lot of insane places to see with call girls. Take a walk on wide streets, elegant squares, and promenade with the most wondrous girls from our agency. You can feel as a king because everyone around will pay attention to you and your female. After a amazing touristic trip, you can have crazy night in a hotel with the best jilt in your life.
buitensex den haag
is always ready to make you happy and pleased.
Pick snazzy babes in the first-class escort agencies of Den Haag
Our escort agencies provide with the best services in this country. You can spend a night with models who have perfect bodies, long hair, and beautiful smile. Finding and inviting a chick was never so easy like now. Incalls and outcalls are obtainable. It means you can invite escort models to your house or our agency can provide you with a motel room for low price. Get a chance to touch gentle skin of marvelous damsel! These bootylicious cuties are so excellent that you will not believe your eyes. They can give you wonderful massage or other special caresses depending on your desires. If you have some unusual dreams, better let us know in advance. Do not lose your possibility to get such an amazing experience. You are worth to spend time with the hottest dames in Amsterdam. You will not see a better escort agency than presented on our website.If interested, you can
watch
pics of real colleens who are ready to get meet you immediately. Honesty and privacy are guaranteed. Make your dreams come true with escort services of Den Haag. Do not be alone when such drop-dead gorgeous dollfaces are waiting for you
Escort girls
Escort girls -
wroclaw fetish
City Tours Escort For People Seeking Extra Leisure When Visiting
Keep in mind to surf High Class Escorts in case you feel the urge to spice things up when traveling to this hot country. Live the hottest moments with the fine models from Private Apartments
https://www.sexjobs.es/private-apartments
.
Know The Essential Facts Prior to Dating A Babe From Mistresses Escort Barcelona
Either you are traveling with a business schedule, a close meeting or simply a holiday, it's always great to know your facts prior to making the big step in seeing a model from Shemale Barcelona. That's because every guy should know how to act and what to do in order to enjoy the best time from escort any city Spain. The ladies around here are very elegant and civilized. Experienced in what meeting with men means, but also very interesting and hot. Prior to taking the big step in taking your decision, always make sure you are well aware of the traditional customs, the habits, and all the other unique things that are specific to the city you are located in.
Meet a proper lady from Barcelona Call Girls because you will feel fulfilled, and no matter the purpose of your trip, these ladies will always make sure to grant more than just a simple sexual visit or an intimate moment. They will gladly be with you to your personal work dinners, shopping sessions, nearby visits, and more. Learn about the area and make sure to be well prepared to give these girls from Escort In Barcelona the hottest experience. Based on your decissions, the reward will be even greater.
Some of the Best Rated Ladies From Cheap Escorts In Barcelona Prepared to Dazzle
Once you managed to aknoledge all these key information in what meeting a chick from Travel Escorts Barcelona means, you will notice that the results will be great. That's because the dolls are gorgeous and highly elegant. You can either date a model from High Class Escorts to come with you to an important business meeting, or you can simply take her with you during your holiday. They will always know how to behave in order to make you pleased, and the better you behave with them, the greater the reward will be.
Spanish women from Barcelona Escorts are known as some of the best in the entire land. You can meet them as you desire, they are all available for only one purpose, to provide the finest intimate times to generous guys. If you think you can handle them, why not meet them all. After all, they are amazingly gorgeous and more than skilled. Enough to please any type of man.
This site is specially designed in giving the most desirable list of Gays Escorts, a big one where you can visit and discover as you please. Either you love them tall, skinny, curvy, with large tits, or of other nationalities, you are free to mix the filters as you desire. In the end, after everything will be in place, the results will provide you numerous Escort Barcelona
https://www.sexjobs.es/barcelona
to choose from. Date them, satisfy them and enjoy the best intimacy. It's that easy, and no matter your visit in Spain, the girls from Escort City Tours Barcelona will always be in your heart.
https://www.sexjobs.es/
https://escortnews.eu/escorts/Spain/Barcelona.html
https://spain.escortnews.com/escorts/barcelona
Top10Escort.com is an internet directory that compiles a detailed list of the most reputable escorting companies from all over the globe. It provides companions that range from the most attractive and sophisticated to the craziest and most audacious ones imaginable. If you are looking for a companion for a night out on the town, a romantic supper for two, or an experience that is more personal, Top10Escort.com is the perfect location to discover the perfect escort for whatever occasion you may have in mind.
The escorts that are featured on Top10Escort.com are seasoned professionals who are familiar with the best ways to ensure that your time with them is one that you will never forget. They are devoted to their work and take immense pleasure in delivering the greatest possible standard of care to their customers. Because each of the females has been handpicked for their attractiveness, charisma, and level of professionalism, you can be certain that you are receiving the very best service possible.
The website can be navigated with ease and offers comprehensive information about each prostitute, which may include pictures, testimonials, and contact details. You can also learn about the escort's specializations and abilities, which makes it simple to discover someone who is a good match for your requirements.
When it comes to escort services, you can feel confident that Top10Escort.com will provide you with the very best that the industry has to offer. The prostitutes take pride in their work and deliver exceptional assistance, ensuring that your time here will be one you will never forget. If you are looking for a companion for a night out on the town, a romantic supper for two, or an experience that is more personal, Top10Escort.com is the perfect location to discover the perfect escort for whatever occasion you may have in mind.
Top10Escort.com
Top10Escort.com is an internet platform that serves the purpose of connecting customers with escort females. The website gives users access to a variety of services and features, which makes it simple to discover an escort lady who is a good match for their requirements.
This website features a large number of stunning escort females sourced from all corners of the globe. You have the ability to search through the pictures of the females who are accessible and select the one who best fits your preferences. Each of the ladies is highly skilled and experienced in giving customers the very best assistance that they can possibly receive.
In addition, the website provides a selection of services, which may include outcall and incall services, supper meetings, vacation companions, and more. Every service is carried out in a setting that is both risk-free and dependable.
In addition, the website includes a journal section, in which visitors can catch up on the most recent happenings in the escorting industry and read customer testimonials. This is a wonderful opportunity to keep up-to-date on the business and learn more about the escort ladies who are currently accessible.
A customer support staff is also included on the website, and they are accessible around the clock to respond to any inquiries or concerns that customers might have. They are always prepared to assist, and they watch over their customers to make sure they are receiving the finest possible support.
In general, Top10Escort.com is an excellent resource for individuals who are searching for a reputable and experienced escorting service. This website provides a broad assortment of stunning women to choose from as well as a range of services to accommodate all of your requirements. The staff that handles customer support is always accessible to assist you and make sure that you have the best possible experience. When you use Top10Escort.com, you can rest assured that you will receive an experience that is unlike any other and service of the greatest possible standard.
https://top10escort.com/