Bouncy
Taboo
2007-06-10
Steffi looked blankly at her teacher, not sure of what she should say or do while Miss Peters asked, "What size bra do you wear under your regular clothes, dear?" "Uh, 36DD," Steffi replied softly, as this line of questioning was beginning to have an erotic effect on the young girl. "How tall are you, and how much do you weigh," asked Miss Peters thoughtfully? "I'm five foot three and one hundred eight pounds," Steffi answered. Rubbing her shin as if in deep thought, Miss Peters questioned, "Does your mother have a large chest too, it sometimes runs in the family?!?" "Oh yes," Steffi replied quickly, "she has a bigger chest than I do, 38E I think, but it's very large!" "I thought so," Miss Peters went on, "I think we have a clearer picture of our problem, don't you?!?" Steffi didn't really see any "problem", but she nodded her head in agreement and waited to see what "solution" Miss Peters would come up with!"I believe the bra you're wearing now gives you quite good support," offered Miss Peters, "so I think it's in your best interest to let me see it so I can recommend the proper bra for your athletic training!" "Y-you want me to take off my bra," asked the eighteen year old doubtfully?!? "Come, come child, I don't have all day, take off your bra and let me see it, right now," ordered her teacher sharply!!! It was the kind of order you just didn't refuse, so Steffi stood up slowly and began unbuttoning her white cotton blouse. The room was rife with sexual tension, and as Steffi shrugged her blouse from her thin shoulders, exposing her large bra encased chest to Miss Peters ogling eyes, Steffi's vagina was soaked with pussy juice! She started to reach around to undo the four hooks holding the back of her bra together, when Miss Peters offered, "Let me help you with that, dear, no use stretching around when I can get it so easily for you!" Steffi stood still as she felt strange warm fingers slipping inside the back of her bra and unhooking it with unusual dexterity. "My, my, four hooks, that is very impressive indeed," Miss Peters commented softly, "now let me help you slip it off!" Standing behind her, Steffi again felt the warm feminine hands sliding around her sides, pulling the large breast holder with them. Her breasts, while huge, had very little sag to them, and Miss Peters' warm hand continued around her waist until they were gently cupping her boobs! Steffi froze in near panic, what should she do, scream??? Run away??? Slap her face??? In the end she did none of the above, she simply stood there and let Miss Peters cup and fondle her bulging chest while she whispered into Steffi's ear, "You have a most remarkable chest, young lady, so firm and full, we wouldn't want excess bouncing and jiggling to harm it, would we!?!" "No, ma'am," an extremely turned on Steffi croaked as Miss Peters removed her hands from her breasts and took her by the shoulders and turned her around so they were facing each other.
Steffi's pussy was by now on fire with hunger, and was desperately in need of orgasmic relief, and by keeping her legs tight together, she tried in vain to exert pressure on her throbbing clit! Miss Peters notice the youngster's predicament and asked, "Is your vagina in need, dear, mine certainly is!?!" Steffi nodded vigorously and begged, "Please, help me, I need it so bad!!!" Miss Peters walked over to the door and locked it, returned to Steffi and ordered, "Okay then, let's get off all of our things!!!" Steffi, now in a state of unbelievable sexual excitement, practically tore of her remaining clothing, until she was standing totally naked in front of Miss Peters. She watched in quiet anticipation as her gym teacher stripped off her own panties and bra, revealing a tall wiry frame with a very hairy brown bush and pert firm little boobs. It was like Mutt and Jeff, Steffi being short and sensual with her big tits and wide womanly hips, while Miss Peters was tall, thin and athletic. Miss Peters hugged Steffi to her, and kissed her deeply on the mouth, groaning loudly as their tongues intertwined. As they pulled away for a second, Steffi boldly asked, "Are you a dyke or something!?!" Miss Peters nodded and replied, "Yes, I am, I live with a very feminine woman about your size and build, I'm the boss and she does what ever I tell her too!" "Such as," questioned Steffi?!? Miss Peters looked the teenager in the eye and responded, "On your knees, and eat it, and I mean right now!!!" With her legs spread wide apart, Miss Peters guided Steffi's mouth into her steaming pussy and she went on, "This is what I tell her to do, and I have her do it a lot!!!" Steffi was now in a sexual frenzy!!! The aroma of Miss Peters' vagina was incredible, and she had never smelled or tasted anything so wonderful in her whole life!!! "Eat me you little bitch," spat Miss Peters as she hurtled towards her climax, finger your pussy, you little cunt, I want you to cum with me, bitch, do you understand me?!?" Steffi had already slipped her fingers into her buttery snatch, and her middle finger fairly flew over the head of her erect little clit!!! The smell, the taste, her nipples hard, and her own vagina being masturbated furiously, then--BOOM!!!! Her cunt muscles lurched as her orgasm tore through her quivering pussy, only to be matched by the torrent of pussy juice cascading from the spasming cunt of her gym teacher!!!
While they were dressing, Miss Peters came over and cupped and kissed Steffi's nipples one last time and said, "You know that when ever I want them, you've come, got it!?!" Just hearing the bull dyke order her around made her cunt do another somersault, and even though she was only eighteen, from that moment on Steffi knew that she would always be the bitch to some dyke, and while not even answering Miss Peters, she turned to face her and exposed her pussy to her, giving her all the answer she needed!!!
THE ENDFor more hot stories visit the forum or our new story site www.bluestories.com
Escort girls - In Budapest, most prostitutes work in brothels, which frequently have respectable fronts like massage parlours or bars
Look no further than Escort Classic sex in Budapest if you want to have a once-in-a-lifetime experience. The finest of what the city has to offer is ready to be shown to you by our escorts. Make an appointment and begin your journey now by contacting us.We know that every customer has different wants, so we offer a wide range of services to meet your unique requirements. We have the right girl for you, whether you want a romantic night with a sweet friend or a wild night with a naughty buddy.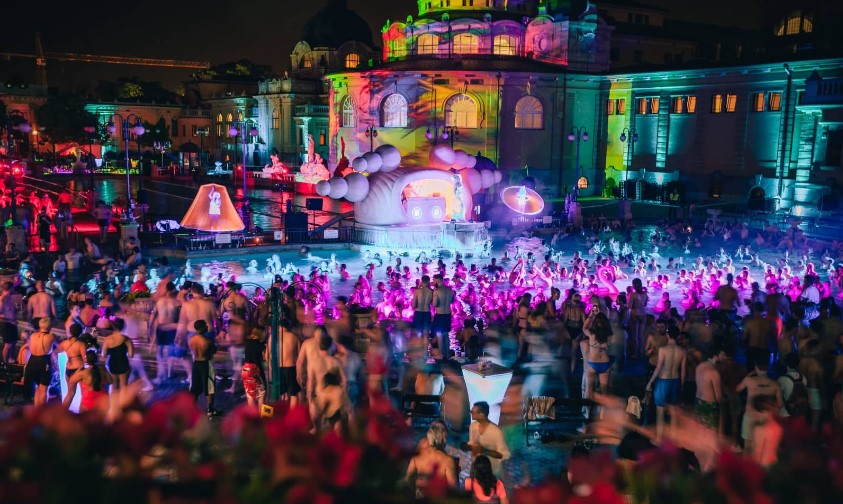 Escort Budapest
Beautiful and rich in history and culture, Budapest is a city that attracts many visitors. The city has earned a reputation for its lively nightlife and diverse array of attractions. A great way to see and do all the Hungarian capital has to offer is to hire an escort lady from one of the numerous companies operating here.Each of our services is individualised to provide exactly what the customer requests. We offer the ideal bundle for you, whether you're in the mood for a speedy and furious blowjob or a more relaxed and sensuous session. We welcome all sexes and couples to partake in our offerings, and we can accommodate a broad variety of tastes and obsessions.
https://europescortguide.com/escorts/Hungary/Budapest.html
In Budapest, there are multiple methods to discover call females. One of the most common methods is to conduct an online search. You can readily locate websites that provide call girl services in Budapest by conducting a fast Google search.To be sure, price is an issue, but that's not all there is to it. Budapest's beauty and charm make it the ideal setting for a honeymoon or a sexy vacation. Budapest is a city that will fascinate and entice visitors with its beautiful architecture and relaxing thermal spas.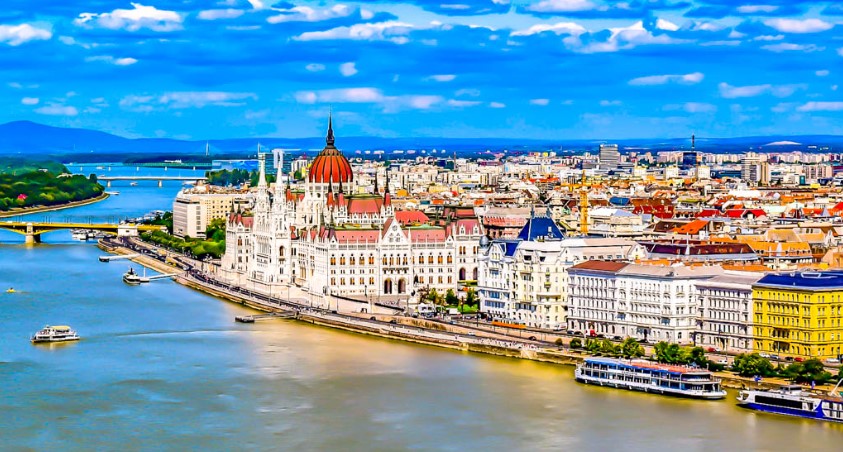 Escorts Budapest -
https://top10escort.com/escorts-from/budapest/
We know that privacy is very important to our clients, so we make sure that all of our lessons take place in a safe and private place. Our buildings are clean, comfy, and have everything you need to make sure you are completely happy.Escorted tours in Budapest are great because they give you a unique and memorable experience. Not only will you get to see Budapest with a beautiful person, but you'll also get to see parts of the city that you might not have found on your own. Your guide will be able to take you to the best restaurants, bars, and clubs in the city that only the locals know about.