/

Teen

/

Party of the Year
Party of the Year
Teen
2005-08-24
Well i guess Friday was like any other Friday, an excitement of no school for the whole two days!!I forgot to introduce myself!! My name is Sara and i'm 17 years old, i have long black hair which is naturally straight, i'm blessed with a size 12 figure and golden tanned skin, i have pool blue eyes with long black eyelashes, my breasts are 34 DD which is a good size and i'm proud of how i look, i'm not vain though!!
I invited my mates Nicole (aka Cole), Lauz and Jessie to a sleepover and invited some lads too, Leo, Connor, Tom and Joe. My parents gave me permission to have a sleepover for the entire weekend and to keep out of our way they decided to visit Grandma Beryl 30 miles away from my town.
At School
"SARA!!!!!!!" Lauz shrieked running towards me"LAUZ!!!!" I shrieked back gleefully"I so can't wait for the sleepover, its gonna be fuckin awesome" said Colei must mention that Cole like to say Fuck alot for no reason, but i love her to bits"Yeah, guess what?!!" I said smirking"What???" chorused the girls"Mom and Papa said they'll go and stay with Grandma Beryl for the weekend so we got the house to ourselves!!" i squealed"OH MY GODD!!!!!!" screamed Jessie"Awesome!! commence the fuckfest!" said Cole smirking cheekily
Now i'm gonna tell some details about my girls:COLE: she's 18 and mad as a hatter saying fuck every few minutes, she is a cheerleader and have the perfect body proper tanned and toned, she have 32C breasts, long blonde hair with bit of pink streaked through, her height is at a sexy 5"4. JESSIE: she's the shyest of my girls and the most intelligent, she oozes sexy when she flicks her wavey brown hair when she passes boys, she have 36B breasts and has a size 12 figure, proper curvacious. LAUZ: aka Laura, she is slimmest out of us lot with a size 6 figure, and i have to say she loves the mirror, checking her make up and keeping her honey coloured hair in place, she loves to wear very short mini skirts and deliberately bends over to show her pert ass to the lads in class, her breasts are 30DD and he skin is caramel tanned colour with smouldering brown eyes.
Thats the introduction done and now coming up to the fuck party of the year.
Me and the girls all flocked back to my place after high school home time, the lads are coming around later on. I grabbed the note off the fridge door from Mom and Papa:Dear Sara  Your Father, Sandy and I have gone to Grandma Beryl for the weekend, i have stocked up the fridge and larder well for you and as a treat i left some alcohol in the garage for you and your friends to truly enjoy your party.
I smiled appreciating the fact Mom bought us booze, I ran upstairs tossing the girls their drinks, we got changed after looking at each other's boobs feeling them. The lads arrived at the arranged time grinning"Let get the party started!!" Connor yelled happily"Booze's in the Garage everyone" I called out over the excited voices. I hear moanings and saw Leo and Jessie already started kissing, "Everyone, what game shall we play?" said Cole"Hmmmm thats a good one Coley, How about a game of Dare?" Joe sugguested"That sounds cool" everyone agreed
"I got a twister board spinner and wherever the arrow points to that person, the spinner chooses a dare for that person, there will be only two forfiets per person and no borrowing forfeits off other people the dares can be anything and can be sex related if chosen" said Joe explaining the rules clearlyeveryone murmured agreeing then started the game, I was the first to spin the arrow and it landed on Jessie, I dared her to eat a Lemon cos i knew she hated them, she eat it and won her dare, she then spun the arrow and it landed on Joe.
greek escort services
. . . to strip naked and run down the street naked" Cole dared Joe, "No, I'll take one of my forfeits" Joe said reluctantly"Fine then, you have to take off your clothes except for your underwear" said Cole smirking
While everyone kept playing the game, i went out to the kitchen to have something to eat and Connor followed me cos he wanted a drink, i smiled at him then i deliberately dropped the biscuits packet so i bent down as i did, my mini skirt rode up revealing my pert ass cheeks, seeing my ass aroused Connor then i stood up again. "Did anyone tell you, that you have a fantastic looking ass?" Connor asked"Nope, and i feel a bit down cos i'm so fucking horny but havent had the chance to have sex, i must confess to u that i'm a virgin" I said blushing"That's ok, i'm horny too!" Connor replied"Come with me Connor" I said taking hold of his hand. I led Connor to my bedroom, slipping off my skirt and top so i stood there wearing only a push up bra and see through thong. Connor saw the outlines of my freshly shaven pussy and the outlines of my puffy nipples though the bra's material. i saw his erection showing through his jeans and tugged at the zip, i sat on the bed and pulled down his jeans, undid the buttons slowly on his boxers as i did, his cock sprang out at its full 8 inches, he saw that i was impressed and smiled with satsifaction. I took hold of his cock and placed one hand around the shaft of his cock while my mouth moved up and down on the top half of his cock, Connor loved his and started thrusting his cock into my mouth more, i cupped his balls massaging them, i felt the pressure in his cock and he pulled out of my mouth, squirting cum all over my face and in his mouth. Connor's breathing went quicker as the last of the cum shot out. "Fucking Hell!! That was amazing" Connon gasped "This is my first blowjob, i learnt the technique off Cole" I replied smiling"First time?! That was so mind blowing" said Connor
I pulled him on top of me after i cleaned my face, we started snogging with tongues and feeling each other up,"Fuck me Connor, please!!!" I whispered looking into his blue eyes"Ok, do you want me to put on a condom?" he asked"Fuck that, i'm on the pill. i want to feel your hot cum in me" I whispered back hornilyConnor smiled and slowly put his cock in me, nudging the cock on my cherry, deflowering me on my bed. I moaned a bit in pain but it was over quickly and started to become more pleasurable, I begged him to go faster so he did, every stroke of his cock sliding in and out of my pussy drove me further to a mega orgasm, i had thrills from vibrators and dildos but sex is the best thrill ever. I felt his cock get bigger in my small tight pussy, and he was trying to control his breathing, Connor got so horny from fucking that he started to sweat and so did i, as he fucked me he rubbed his body onto mine for friction"Sara i'm gonna cuuummmmmmmm" Connor screamed then he shot load after load of his cum into my pussy until it overspilled,  he slid over me to lay next to me recovering from the hot steamy sex.
"I feel so drained, after shooting so much cum into your tight cunt, you pratically milked me!!" said Connor gasping for breath"I can't get over how amazing losing my virginity was" I replied smiling.
Hot Athens Escorts Welcome
"Do you fancy trying different positions? maybe anal when you're ready?" Connor asked
I will write part 2 of this story shortly
.
Have fun with escort models in such a crazy place like Larissa on
greece.escortface.com
Enjoy the top-class escort girls in Larissa now
So many selected call girls in Larisa have profiles with all information on our site. Admire high-quality pictures now! Their curves look perfect. They are teen and absolutely enterprising. Usually, babes don't show their faces for personal confidentiality. By the way, it is the main advantage of our online service. All data about clients and meetings are confidential. You can be sure that a hot date with an escort girl will be kept in secret.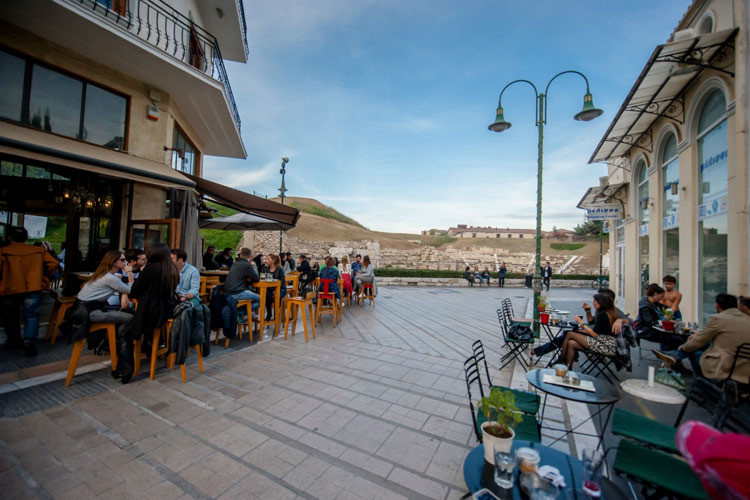 A lot of nice cuties want to spend time with you! It was never so easy to find a doll or vixen for real fun. Bimbos of various ages and with different parameters can be picked in the huge list of real escort girls. This is the most appropriate source of full information about escort in Larissa. All main services and top-class damsels are registered on it. If you have business trip to Greece or you are living here, the simplest way to have a great time with a babe is using our escort agency. Add our site to your bookmarks and enter it again when you will decide to have a good time.
escort girl larisa
is exactly what you need for happiness.
Use services of the first-class escort agencies in Larissa
Our customers are satisfied with the service and are never disappointed. Men need a stunning woman to escort them at a business meeting. Others prefer to go to cafes, beaches, nightclubs or a short trip together with hot to trot tootsies from our online service. Larissa is the capital and largest town of the Thessaly region of Greece and there are so many exciting places here. Call a model and visit together Larissa Ancient Ruins, and Diachronic Museum. People tell that Achilles was born here. Hippocrates died here. But you'll meet the cutest baroness in your life here. So many males call girls from Larissa because they want to get wonderful massage and some other intimate pleasures.A gentleman cannot live without a diva and it's not about marriage. Nobody would like to be single. Even if you have a spouse, escort girls can bring new emotions and sensations in your life. Do not be afraid of your intimate wishes. Our service always fights for confidence. No one will find out you are having fun with a polite looker. We can provide you with a hotel room or an apartment if you don't know where to spend time with a model. You can do it at home, too. Check the on
link
and have real fun!