Taking Kendra
Teen
2006-01-01
You're lying on my bed, arms above your head and legs spread wide. I look at your naked body, letting my eyes linger where I want to until I finally touch you, letting my hands rub up your skin, up and down your body. My fingers linger, but do not stop when they reach your neck, stomach, hips, and calves. My hands graze your rib cage, across your breasts and down to your waist. I gently scratch and graze your skin with my finger nails, letting you feel me more while I kiss the softest parts of your body making you quiver. I gently bite your neck, hard, letting you feel that a little pain is a good thing. I run my tongue along your collarbone, then down between your breasts, and let it flick across your stomach until I reach your hips. Leaving soft, wet, lingering kisses on your hips, licking across your inner thighs, and down your legs. Touching and licking the back of your knees, making you gasp and squirm, not ignoring any part of your body.
I slowly rub my cock against your wet opening, not penetrating, but making you want me even more. Biting, kissing, and licking your neck and your breasts while I rub my body against yours. Grabbing your hair and pulling your head backwards so I can kiss your throat more easily as you thrust against my hard cock, but still I do not penetrate you.
You want to jump on top of me and force my hard cock inside of you; you want it so bad you scream.
new escorts gr
You moan and scream and thrust against me, forcing me deep inside of you, as I start to fuck you hard and fast. You're about to cum, but I pull out and stop, and just look deep into your eyes as you moan and tell me to keep going.
I lick my way down your body, down your stomach, licking past your pussy to your inner thighs. Letting my tongue play around your pussy, licking to the left, and to the right, without going inside of you, sliding my hands under your ass and squeezing you, licking up towards your clit and when I get their I lick on it, and nibble on it, and suck on it. I don't force my tongue between your lips though. When you get close to coming again I stop licking you, and again look deep into your eyes.
I start to fuck you again, my cock sliding in and out of you hard and fast. Grabbing you by the hips and pulling you down with every thrust. I lift your legs to my shoulders and thrust into you as hard and as fast as I can, making you cum multiple times before I shoot my hot load of cum deep inside of you.
.
Escorts in Barcelona - The Sagrada Familia is a colossal church that has been under construction for more than a century and is one of Barcelona's most well-known attractions
Apolo is the place to go if you're seeking a clandestine experience. This venue has a reputation for hosting some of the finest live music in the city and dates back to the 1940s. The club is open until 5 a.m. and has two spaces, one for live music and one for DJs.Culture, history, cuisine, and beaches: Barcelona has them all. For good reason, millions of tourists flock there every year. Everyone can find something to love about this stunning metropolis, from Antoni Gaudi's unique architecture to the exciting nightlife.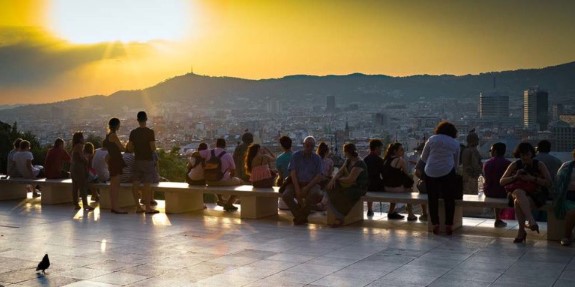 Escorts
In sum, the escort females in Barcelona are your best bet if you're on the hunt for a lifelong partner. They are stunningly attractive, highly literate, and very cultured; in short, they will give you an experience you will never forget. What's the point of holding off? If you want to see and do all this great city has to offer, you need to hire an escort lady in Barcelona right now.If you're searching for a night on the town, the escort females in Barcelona will not disappoint. They are well-versed in the city's nightlife and can show you the greatest pubs, clubs, and restaurants the city has to offer. Whether you want a calm drink or a crazy night out, these females will be able to meet your every desire.
Barcelona escort girl -
https://top10escort.com/escorts-from/barcelona/
In conclusion, escort ladies in Barcelona provide clients searching for companionship, entertainment, and other related services with a one-of-a-kind and one-of-a-kind experience they will never forget. There is an escort girl in Barcelona that can cater to your every want and provide you an experience that you will never forget, regardless of whether you are a native or a visitor to the city. Why don't you give it a go and experience for yourself what everyone else is raving about?One of the most well-known features of Barcelona's thriving nightlife is the accessibility of escort females. There's a solid reason why these females are so popular among both residents and visitors. They provide unparalleled company and amusement compared to any alternative.
Barcelona escort -
https://escort-wereld.nl/escorts-from/barcelona/
Several prominent LGBT nightlife establishments may be found in Barcelona's Eixample neighbourhood. Arena, a three-room homosexual club that stays open until 6 in the morning, is the city's most well-known hotspot. It's a fun place to go since they have drag shows there.Barcelona escort ladies provide much more than simply company, of course. Many of these young women are also trained in massage therapy and may provide their customers a therapeutic session. They also provide a variety of additional services, such as dancing, roleplaying, and even sexual encounters.