/

Teen

/

The Night Audit: Second Night
The Night Audit: Second Night
Teen
2012-05-29
Cory's dick popped in my mouth like a Champaign bottle. It didn't take long; less than a minute. He wasn't anywhere as big as the guy who just fucked me, but he came a lot, like he'd been storing it up for eighteen years.
"Oh shit, man," he gasped above me while his jizz dribbled out the corner of my mouth and down my chin. It was embarrassing, not so much that I was on my knees with his cock in my mouth, but because my pussy was wet and I was horny again. So when he told me to lift my skirt and bend over the counter, I protested, but not very hard.
"This is the only time this is ever going to happen," I warned him.
"Cool," he said, and he gripped my hips and slid his dick inside me. It felt good. It felt really good. After the pounding I took from the guy in 329, Cory's smaller dick felt like a nice rub down massage after a hard soccer match. I tried not to show it, though. I didn't want Cory to think I liked it, or that I was, like, some depraved slut or something. I bit down on my lower lip and tried to take long, deep breaths.
"Here," Cory said, reaching around and pushing his laptop in front of my face. The video he recorded from the security camera of me getting fucked was still playing and I thought he was going to make me watch it, but he stopped the video and opened another.
Ellada escorts - greece escort servises. elite escort in Greece ...
"You'll like this," he said, his hips bouncing in a steady rhythm against my ass.
"If you tell anyone about this I'll rip your nuts off," the girl in the video said. I could only see here hand. It was wrapped around a hard cock that looked very much like the one I'd just had in my mouth. "Cool," said the owner of the cock, and I had no trouble recognizing Cory's voice. He was sitting behind the wheel of his truck and the camera was aimed at his crotch. Then the girl lowered her face into view. She pulled her blonde hair back behind her neck and took Cory's dick in her mouth. Cory fucked me slowly from behind and I watched my sister, Jamie, suck his cock on the monitor in front of me.
"Nice," both Corys said in unison, the one in the video getting his dick sucked by my sister, and the one behind me with his dick in my pussy. I couldn't say anything. I just stared in shock. My sister twisted her lips and bobbed up and down on the tube of flesh in her mouth. I recognized the techniques she showed me on the carrot as her tongue snaked around the tip, teasing him. I could tell she was trying not to enjoy it, but I could also hear the sounds she made while she sucked.
Erotic Massage Athens Greece
I was making those same sounds when Cory's cock was in my mouth. They're the sounds you make when you want to fuck.
'"She doesn't know you recorded this, does she?" I managed to ask with a shaky voice as he continued to fuck me. He didn't answer me, but I could tell that the camera was hidden and Jamie had no idea it was there. I had watched enough blowjob videos to know that the girls always look at the camera when they know it's there. Jamie was too focused on the cock in her mouth to know she was being recorded.
It was a short video. The digital Cory didn't last any longer than the Cory behind me, and I felt a touch of pride at my sister's skill in draining his cock in less than sixty seconds. He was doing better fucking me, though, and I closed my eyes when the video went black and tried to enjoy his cock without letting him know I was enjoying it.
"She knew this camera was recording," Cory said form behind me, and I opened my eyes to see him open another video. I felt a swooping feeling in my belly, but I couldn't look away.
It was chaotic at first, like he almost dropped the camera. Then the image steadied. It was dark so it was hard to see, but eventually I could make out the figure of a girl's ass.
"You and your sister have great asses," Cory said, squeezing mine.
mpourdela athina
I realized the view I had of Jamie's ass on screen was the same one Cory had of mine while he fucked me. She was either bent over like me, or on all fours getting fucked. It was still too dark to tell. He was holding the camera and aiming it down at her.
The camera seemed to adjust and the image brightened slightly. She was on her knees, on a bed. But something was confusing. Were those legs? The camera widened out and moved up her back. She definitely knew she was being filmed. She looked over her shoulder, directly into the lens, her face filled with lust. Then she turned back, and now I could see that those were legs on either side of her. They belonged to Cory. He wasn't fucking my sister from behind like he was fucking me. He was lying back against the headboard with his legs spread while Jamie sucked his dick.
"Who.
Athens Escort agency. Escort in Athens, Greece female escort from Athens, Greece
. ?" I gasped, but Cory was fucking me hard and fast from behind now and I couldn't catch my breath. My sister was in bed with two guys, sucking Cory off while someone else fucked her. The camera steadied and I recognized the bedspread and the cheap painting on the wall over Cory's head. They were in one of the hotel rooms upstairs.
"Aaaaagh!" Cory cried out behind me. He gripped my ass and slammed his hips into me. I could feel his hot spunk spray-painting the walls of my cunt. Somewhere in the back of my mind an angry voice was awakened to the fact that this dork had just shot his wad inside of me. I was on birth control, so I wasn't too worried, but still, I never said he could do that. Normally, I would have turned around and belted him, but I was still in shock watching my sister with two guys.
"That's the first time I've ever fucked sisters before," Cory said with pride, pulling his cock from my pussy.
"Who was that guy?" I demanded, still clutching the counter and trying to catch my breath. Cory reached around me and snapped the laptop shut.
"No one," he said, sounding suddenly sheepish, "I probably shouldn't have shown you that.
adult escort services,dating,escorts,escort,dating service ...
"
"Who was it?" I repeated more forcefully. I was starting to feel angry, partly because I was so close to cumming and he just stopped, but also because there was suddenly all this stuff about my sister that I had no idea about and this dork was bragging that he fucked both of us.
"I swore to Jamie that I would never tell anyone," he said, zipping up his fly.
"Why did you show me that, then?" I shot back.
"I don't know," he said, reaching for his laptop, "I just got carried away. "
"No," I snapped, grabbing hold of the laptop.
"Give me that," he pleaded, but I stomped over to my bag, ripped it open, and pulled out my flash drive for school. "What are you doing?" he huffed, making another grab for his laptop. I brushed his hand away and plugged my flash drive into the USB port.
"You're never going to tell anyone about tonight," I said, and I grabbed the security video of me getting fucked in the hallway and the videos of my sister and dragged them to my flash drive. "And if you think you're going to blackmail me into sucking your dick every time I see you," I sneered, deleting the videos on his hard drive once they were copied, "I'll tell my Dad that you drugged me and raped me, and after he stomps the shit out of you, I'll rip your nuts off myself. "
"I wasn't going to blackmail you," Cory muttered with a fearful look in his stoned eyes. The morning housekeeper pulled up outside and Cory quickly tucked his weed and laptop back into his bag. He spent the rest of the shift running around doing more Night Audit duties while I sat and fumed about the videos and my sister.
***
My friends were bummed that I couldn't go on the road trip to party with the out-of-town boys when Friday night rolled around, but I got busted speeding after school on Tuesday and had to empty my bank account to pay the ticket.
Athens Escorts GR Girls Only real high class from Athens and ...
It seemed impossible that I would ever save enough money to buy a new iPhone, so this time I volunteered to work the Night Audit and pick up a few extra hours. They hired someone on Wednesday. He worked that night but didn't show up Thursday night.
"You cum a lot," I told Cory, pulling his dick from my mouth and catching the pearls dribbling down my chin before they dripped onto my blouse.
"Ya?" he panted, his expression still slightly shocked.
"You taste good though," I said, licking my finger clean. I stood up and lifted my skirt. I didn't bother wearing panties, so when I bent over the counter I was ready.
"You sure?" Cory asked, hesitating.
"Ya," I said, wagging my ass at him. He stepped up, grabbed my hips, and pushed his cock inside me. I stretched out over the counter, not worrying this time that he knew I was enjoying it. We had to stop once when a woman came in to ask what our rates were. I think she saw me straightening my skirt because she looked at me funny. Cory couldn't get his zipper up so he just stood with his back to us pretending to sort papers or something.
What you know about perfect VIP ESCORT in Thessaloníki ? You need to know much much more where find ESCORT in Athens
"Don't cum inside me," I warned after the woman left and he was fucking me again. I could tell by his increasing rhythm that he was getting close.
"Where should I cum?" he grunted, squeezing my ass hard.
"Tell me when you're ready," I panted.
"I'm ready," he cried, not thirty seconds later. I pushed him back with my ass, spun quickly around, and dropped to my knees. I could taste my pussy on his dick and I liked it. It reminded me of sucking the black guy's cock and tasting his wife. Cory shot another load down my throat and I took my time milking him dry.
It had been a long week for me. I slept all day after my first Night Audit shift, and woke up feeling embarrassed and ashamed about what had happened, both with Cory and the black guy. But when bedtime rolled around and I couldn't sleep, I snuck downstairs and plugged my flash drive into the family computer.
I watched the security video of me and the black guy in the hall, and whatever shame and embarrassment I had vanished immediately. It was bizarre watching myself suck and fuck this huge man and his gorgeous black cock. I rubbed my clit and came twice watching it and reliving it in my brain.
zuzanna escort gioia biel city escorts www.escortnew.com veronika simon escort escort arad marsha lord escort paris escort eskorts escorts athens greece suzana escort escort in rome
I knew if I could go back in time, I would do it all over again, even let him cum on my face and leave me there in the hall.
A light flipped on upstairs and I quickly closed the video and opened a homework assignment on my flash drive. It was my Dad. I don't think he bought that I was up at midnight on the computer doing homework. He probably thought I was surfing the web. The computer had parental controls on it, though, so he wasn't worried that I was looking at anything inappropriate. Normally he would have been angry that I was up so late with school in the morning, but he understood that my sleep schedule was out of whack because of the Night Audit shift.
"Don't stay up too late," was all he said, and went back upstairs. The light clicked off and I counted to one hundred before I opened up my sister's video.
It was hot! I watched from beginning to end and then jumped around to re-watch certain parts, like when Jamie put both cocks in her mouth at the same time, or when she straddled Cory's cock and the guy with the camera pushed his cock into her ass. He fucked my sister in the ass while she was riding Cory's dick! I couldn't believe it. Then they switched and Cory had his dick in Jamie's ass while the other guy fucked her pussy. And my sister loved it! I've watched a lot of porn and I've never seen anyone so into fucking as my sister was in that video. It ended with her on the bed and both dicks showering her face and body in cum. I lost track of how many times I came watching it.
escort türk bayan, eskort türk bayan, escort türk bayan
"Who was the other guy?" I asked Cory on Friday night while his dick was still wet with my spit. He told me that the video of Jamie in his truck happened when they were Juniors. They were at a party and Jamie had just had a big fight with Mark, this asshole she used to go out with. Cory was getting ready to leave when Jamie asked if he would give her a ride home.
Cory said it was Jamie's idea to pull over behind the Safeway. He was shocked when she reached over and put her hand on his dick. He thought she hated him. He was right, but she was angry with her boyfriend and horny, so she sucked his cock. Then she climbed in the back of his truck and gripped the role bar with her skirt pulled up and her ass in the air. He had a camera hidden in his dashboard to secretly record some girl that used to give him head, but he didn't have any way to record it when he fucked my sister in the back of his truck, not without her seeing the camera anyway.
"Ya, but who was the other guy in the hotel room?" I pressed him. He was very detailed about the truck but completely mum about the hotel.
"Just some dude," was all he would say, despite my teasing lips on his balls. The reason I fucked Cory again was because I wanted to know all about the video my sister made. Well, that was mostly the reason.
girls istanbul
I was also so horny after watching the video that I just wanted to fuck and I almost didn't care whose cock did the deed. I didn't have a boyfriend at the time, so I was feeling desperate. That was why I got the speeding ticket after school.
Remember the twenty-two-year-old guy that took my virginity when I was fourteen, before he got busted dealing weed? He was out on parole and wanted to hook up. It was a bad idea, I knew that, but I really needed to fuck. Unfortunately, when I got to his place, there was all kinds of shit going on. Some girl was throwing his stuff out the window while he stood in the yard screaming at her. When she saw me drive up she ran after my car. I was still speeding three blocks away when the cop busted me.
"Why can't you tell me?" I nagged Cory. He was zipping up his pants. He had to get started on the audit.
"I promised your sister," he said.
"I already saw the video," I whined, "Why can't you just tell me how it happened?"
"Did you watch the whole thing?" he asked, punching keys on the hotel computer.
"Ya," I told him.
"You liked it?" he asked. I shrugged.
"I just wanna know how it happened?" I said.
"Ya, you liked it," he snorted, "That's why you were so hot for my dick tonight. "
"Shut up," I huffed, trying to sound offended.
"Have you ever been fucked in the ass?" he asked crudely.
"No," I sneered, as if the idea was disgusting.
"You sister loves it," he said, popping open the register and counting out the cash. I didn't say anything. "Do you want to do it?" he asked after stuffing the cash back into the register.
"Do what?" I said anxiously.
"Do what your sister did, in the video," he said casually.
"No!" I answered too quickly.
"I can talk to the other guy in the video," he went on, "I'm sure he'd love to fuck you. "
"Shut up," I said, sure he was teasing me, but also a little frightened and excited that he wasn't.
Ellada escorts - greece escort servises. elite escort in Greece ...
"It's the only way you're gonna find out about your sister's video," he shrugged.
"Whatever," I scoffed, dismissing his offer, whether it was real or fake. I was actually trembling, though, when I pulled his laptop in front of me to let him focus on the audit. I couldn't count how many times I had cum watching my sister in that video. It was hotter and nastier than any porn I had ever watched, and it was my sister who had done all those things.
The thing about the porn you watch online is that you never know the people who are in the videos, so it always seems sort of unreal, like, that doesn't really happen, or it only happens to porn stars that live in far away places. But I knew the girl in this porno. She wasn't some exotic porn star. She was my sister, and she was going to one of the best journalism schools on a scholarship. Girls like that didn't do the things my sister did in that video. Now, unless he was lying, Cory was telling me that I could be the girl in that video. The very idea made my heart pound so hard in my chest that it hurt.
I composed about a thousand texts and emails over the last week to my sister asking her about the video, but each time I chickened out before sending anything. I was kind of mad at her for having this secret life and keeping it from me, but I knew she would be mad if she knew I found out. She would also want to kill Cory.
Erotic Massage Athens Greece
He wasn't my favorite person in the world, but as far as I could tell, he hadn't told anybody about what happened with the black guy and he wasn't trying to blackmail me into fucking him.
Sitting there at the front desk with the taste of cum still strong in y mouth, I again fought the urge to text Jamie. I wanted her to tell me what Cory wouldn't, but I knew it was a bad idea. To distract myself, I got online and started surfing. I ended up on Craig's List. It was where I went sometimes when I was bored and horny. I liked reading the ads in the Casual Encounters section. It was fun to see what skeevy things guys were into.
While Cory printed reports, I sifted through the ads. It was a lot of the usual thing; "Are There Any Real Girls On Here?" and "Who Likes Being Licked?" I clicked on one that simply read, "Head$". It was the dollar sign that intrigued me.
I can think of a hundred great reasons why you would want my cock in your mouth tonight. Text me if you can think of a reason. Include a photo.
There was a number at the bottom of the ad.
mpourdela athina
My heart was thumping again. I looked up over the laptop. Cory was focused on his work. His bag was sitting on his counter and I could see his phone sticking out of the pocket. I didn't want to use my phone, and even if I did, until I could afford a new iPhone, I was stuck with a cheap WalMart track phone that didn't even have a camera.
I have three reasons, my lips, my tongue, my tits;) Hit me back if you like.
Jamie <3
I decided to use my sister's name at the last moment. I was just playing around. I wasn't going to meet the guy. But still, I didn't want to give him my real name and Jamie's name seemed perfect for a whore. I did snap a sexy pic of myself showing lots of cleavage, though, and sent that with the text.
Wow! Are you for real? Do you swallow?
JohnB
He texted back almost immediately, and I felt my heart do a little jump inside my chest.
Yes & Yes ;)
I snapped another pic with Cory's phone, this time of me holding up a little note that I scribbled reading, "Hi JohnB. "
You'll suck me cock bareback and swallow my cum for $100?
I looked up over the computer again. Cory was sorting reports and stuffing cash in envelopes.
Athens Escort agency. Escort in Athens, Greece female escort from Athens, Greece
He set two one hundred dollar bills aside and made change, replacing them in the till with fives and twenties. It took me almost an entire week to earn a hundred dollars, and my speeding ticket cost me one hundred and twenty. I was good at sucking cock. I could make Cory blow his wad in under a minute. "A hundred dollars for less than a minute of work," I thought. I liked sucking cock, too. "How many people are lucky enough to get paid for doing something they love?" my Dad always said.
Yes!
My hands trembled when I sent the text. It was the first one I sent where I wasn't messing around.
When can you get here?
Shit! I knew I couldn't leave, and I also knew the idea that was forming in my head was crazy. I texted him back.
I'm at work. Can you come here?
Where do you work?
I took another pic with the hotel sign visible behind me and sent him the address along with instructions on what to do. He had one last question for me.
You're eighteen, right?
Yes <3
The next twenty minutes seemed like a lifetime, until JohnB sent me a text letting me know he was outside in the parking lot.
adult escort services,dating,escorts,escort,dating service ...
Then it seemed like it had passed in twenty seconds. I texted back, telling him to wait. Cory was just finishing printing out the bills. There weren't many check outs that night, and I had done such a good job with my mouth and pussy that he didn't mind when I said I didn't want to slide the bills under the doors.
"You owe me one," he grinned, heading to the elevator with the bills in hand.
I sent JohnB another text, and just like that he walked through the front door. He looked as nervous as I felt. I almost chickened out and ducked behind the counter. He was old. Not super old, but older than my Dad. He wasn't cute. He wasn't hideous either, but he really wasn't cute. He had a bit of a belly and he was wearing a baseball cap so it looked like maybe he was bald. He walked up to the counter looking nervously from side to side, and a voice inside my head was saying, "Just tell him no. Tell him someone was playing a trick on him.
Athens Escorts GR Girls Only real high class from Athens and ...
Tell him you'll call the cops if he doesn't leave!"
"Wow!" he said with wide eyes that were locked on my tits. Whether I was on autopilot, or what, I don't know, but I simply slid the key-card across the counter to him.
"Go up that way," I said, pointing him to the stairs across the lobby. I could see Cory on the security cameras. He was on the other side of the building.
"I'll see you in a minute," he said, smiling like a kid who just won a toy at the fair. He disappeared up the stairs and I stood there, feeling numb at first, then like my heart might break through my ribs.
The front desk phone rang right as Cory stepped off the elevator into the lobby. I had texted JohnB to call when I saw Cory was finished, and then I erased the texts and my pics from Cory's phone and tucked it back into his backpack.
"Sure," I said, "No problem. I'll be right up. "
"What's up?" Cory asked, sliding behind the desk and picking up his laptop.
"Room 223 wants an extra pillow," I said, "I'll get it. "
"I'm gonna blaze," Cory said, snatching his baggie of weed from his bag, "I'll save you some.
What you know about perfect VIP ESCORT in Thessaloníki ? You need to know much much more where find ESCORT in Athens
"
"Thanks," I said, grabbing the housekeeping keys and heading for the stairs. I didn't bother to get a pillow. I could see Cory standing out front from the second floor window, which meant he wasn't watching me on the security cameras. I rounded a corner, and much too quickly, I was standing in front of room 221, the unrented room next to 223. I stood there for a long minute, second guessing myself and trying to remember how to breathe.
"A hundred dollars for less than a minute," I whispered to myself, and then I watched my hand rise in front of me and felt my knuckles rap softly against the door.
"Hey," he said with a nervous, disbelieving smile, "Come on in. " He stepped back and held open the door. I froze. He was naked, except for a towel wrapped around his waist. He held the knot in his fist. The front of the towel was tented with an obvious hard on. "Sorry," he said, reading the look of shock on my face, "I thought it would be easier if I…" His voice trailed off, and then he started again, "I didn't touch anything else in the room, just the towel. "
He was hairy. His chest and arms and belly were covered in hair.
zuzanna escort gioia biel city escorts www.escortnew.com veronika simon escort escort arad marsha lord escort paris escort eskorts escorts athens greece suzana escort escort in rome
The hat was gone and I was right, he was mostly bald. My eyes dropped to the tent holding up the towel. It was big. Not as big as the black guy's, but bigger than Cory's and the other guys I had been with. I felt a flush of heat spread through my body, and the voice in my head whispered, "Focus on the cock. "
"It's okay," I finally muttered, and my shaking legs carried me into the room. He shut the door behind us and something in me settled. "I'm doing this," I whispered to myself.
"What's that?" he said, looking nervous.
"Nothing," I shrugged, and then I smiled warmly at him.
"I'm a little nervous," he smiled, relaxing a bit, "I've never really done this before. "
"Me neither," I said, then immediately worried that I shouldn't have told him that.
"Really?" he asked, looking almost relieved.
"No," I said, relaxing as he relaxed, "Yours is the first ad I've ever answered. " We were both just standing there awkwardly in the middle of the room.
escort türk bayan, eskort türk bayan, escort türk bayan
There was a king-size bed and a small table with chairs by the window. He clutched the towel to his waist and I stared at the tented front.
"What did you like about my ad?" he asked.
"The money, I guess," I answered honestly. He laughed.
"What do you need the money for?" he grinned. I told him I wanted an iPhone. "I guess they don't pay you enough here for that," he offered.
"Not really," I shrugged.
"Well, I'm glad you answered," he said, and he grabbed his wallet. It was sitting on the table and as he reached for it, I saw that he was still wearing black socks and had a big gold watch on his wrist. His clothes were folded neatly on the chair beside the table, and his shoes were on the floor underneath the chair. He lifted a hundred dollar bill from the wallet.
"I was sure you were going to be a fake," he said, turning back to me with the bill in his hand, "I can't believe how gorgeous you are. "
"Thanks," I muttered, blushing slightly, my eyes on the hundred in his hand.
girls istanbul
"And you look so young," he said with something like awe in his voice, "Are you sure you're eighteen?"
"Uh," I stammered. It felt like my brain was stuck. He was smiling, like he had made a joke, but his face suddenly became serious.
"How old are you really?" he asked, his voice barely above a whisper, "It's alright, you can tell me. Id rather no the truth. "
"Um…" I hesitated again.
"I won't be upset," he promised.
"I'm sixteen," I told him. He let out an audible sigh and his mouth dropped open a bit.
"Sixteen," he repeated in a breathless voice. "Are you sure you want to do this?" he asked.
"Yes," I said. The moment I walked in the door I made my mind up that I wouldn't chicken out.
"Here," he said, and he held out the hundred dollar bill.
"Thanks," I said, feeling his finger brush against mine when I took the bill.
I tucked it into the tiny pocket on the side of my skirt. With his eyes glued to me, he sat down on the bed, leaned back on one arm, and then pulled the towel to the side. He had thick, hairy legs and a round hairy belly, and jutting up from the center of all that hair was a long, fat cock with a swollen purple head.
"Do you like it?" he asked as I stared.
"Yes," I nodded, and I wasn't lying. My pulse was racing and I could feel my panties soaking through. "This is really happening," said the excited voice in my head.
"Can I see your tits?" he asked with a slightly desperate tone to his voice.
"Um…" I muttered, and my eyes went to the clock on the nightstand next to the bed. It read 2:07 and I tried to calculate how long I had been away from the front desk and how much of Cory's joint was left.
"I'll give you another hundred if you'll take all your clothes off for me," the large hairy man on the bed added quickly. He had taken my hesitation as reluctance and felt he needed to sweeten the offer. He grabbed his wallet again and pulled free another hundred.
"Okay," I said, taking the bill from his outstretched hand. He sat back again and devoured me with his eyes.
Ellada escorts - greece escort servises. elite escort in Greece ...
I unhooked the skirt and he gripped his cock, massaging it slowly. I let the skirt drop to the floor and stepped out of it and the flats I was wearing. I unbuttoned the blouse with trembling hands and he squeezed and milked his cock, his eyes burning into me.
"Oh my God," he sighed when I let the blouse fall from my shoulders, "You're not wearing panties?" I shook my head no. I was standing there in just my black lace bra. "I wanna see your tits," he breathed, and I could see a milky pearl squeezed from the tip of his dick. I reached behind me, unsnapped my bra, and let it slip down my arms.
"Oh my God," he sighed, drinking me in with his eyes. "You're only sixteen?" he asked, staring with disbelief as I stood there naked in front of him.
"Uh-huh," I nodded. He looked me up and down, his hand gripping his fat cock.
"You shave your pussy," he said.
"Ya," I blushed.
"Do all girls your age shave their pussies now?" he asked.
"Mostly, ya," I answered honestly.
Erotic Massage Athens Greece
"How come?" he asked.
"I don't know," I shrugged, "It feels good, I guess. "
"It feels good when you fuck?" he added, and the words made me tremble slightly.
"Ya," I said, feeling my body flush red.
"Do you like to fuck?" he asked.
"Ya," I grinned shyly.
"Do you fuck a lot?" he asked, still milking his cock.
"When I can," I told him.
"How old were you the first time you fucked," he asked, and I could see he was getting more and more excited.
"Thirteen," I lied. I wasn't sure why I lied, except that something told me it would excite him. I was right.
"How old was the guy?" he asked.
"Thirty-eight," I lied, and he gasped audibly.
"Who was he, Baby?" he said, his voice trembling.
mpourdela athina
"A guy I babysat for," I said, inventing on the spot. An image of Mr. Walker, a guy I actually babysat for and would have fucked if he wanted to, flashed across my mind.
"You like older men, then?" he asked, almost pleading for my answer.
"Ya," I told him, not untruthfully.
"Are you wet now, Baby Girl?"
"Yes. "
"Show me. "
We both looked down at my pussy and I pried my lips open with my fingers, revealing my pink inner flesh to him. It glistened with wetness in the soft glow of the table lamp. I ran my finger along my moist gash, shivering slightly at my own touch. Then I held the evidence up for him to see. He moved slowly forward, as if he was in a trance, and I didn't pull away. His lips encased my finger and I let him taste my juices.
"Do you wanna suck my cock, Baby Girl?" he finally asked, sitting back on the bed.
"Uh-huh," I nodded, and I stepped between his spread thighs.
Athens Escort agency. Escort in Athens, Greece female escort from Athens, Greece
He reached a timid hand out to touch my thigh. I let it slide up my naked body as I lowed to my knees.
"Oh my God," he panted. My elbows came to rest on his warm, pillowy thighs and I took his bloated cock in my tiny fist. A milky lube had seeped from the slit at the top of his dick and I smeared it over the spongy mushroom cap and down the length of his shaft.
"Mmm," I giggled, loving the feel.
"Can I play with your tits?" he said, reaching forward and cupping them before I answered.
"Uh-huh," I nodded. I loved having my tits fondled. I sat up on my knees, the slick lube on his dick inspiring me, and I pushed my soft tits around his dick.
"Oh shit, Baby Girl," he gasped, and he lifted his hips, pushing his cock between my cleavage. He squeezed my tits around his dick, and I licked and kissed the head when it poked through. "Daddy loves your tits, Baby Girl," he moaned.
The words surprised and excited me, but I had no time to react. He was gripping my tits and fucking them with quick thrusts.
adult escort services,dating,escorts,escort,dating service ...
"Daddy's gonna cum, Baby Girl," he cried, and suddenly he had a fistful of my hair and was pushing my mouth down onto his cock. It erupted hard and hot, coating my tongue and slipping down my throat.
"Yes," he hissed, "Swallow Daddy's cock, Baby Girl. Swallow Daddy's cum. " I gulped and breathed and gulped until his thick rod had emptied itself in my mouth. His hand left the back of my head and I sat back on my heels, gasping for air.
"Daddy needs to fuck you, Baby Girl," he suddenly declared in a desperate voice, "Daddy needs to feel his cock inside his Baby Girl. " My pussy juices were running like a river down my thighs and I couldn't believe how much this fat, hairy man had turned me on. I was ready to do anything he asked me when he shoved his wallet into my hand. "Take everything in there," he pleaded, "Just let Daddy fuck his Little Girl. "
There were four one hundred dollar bills in the wallet and I clutched them in my fist as he laid me back on the bed and climbed on top of me with his large, hairy body. He stuffed his fat cock into my tight, dripping gash, and I wrapped my arms and legs around him and cried with my mouth next to his ear, "Yes, Daddy! Yes! Fuck me, Daddy!"
.
Passionate dates with top call girls of Malta on
escort-guide.tv
!
Dazzling escort models from the top agencies in Malta!
Malta is a Southern European island country where you can meet a lot of thrilled escort models. This country is a well-known tourist destination with a nice climate, multiple recreational areas, and historical monuments. You will be happy to be accompanied by an exceptional damsel while visiting War HQ Tunnel, and St. John's Co-Cathedral.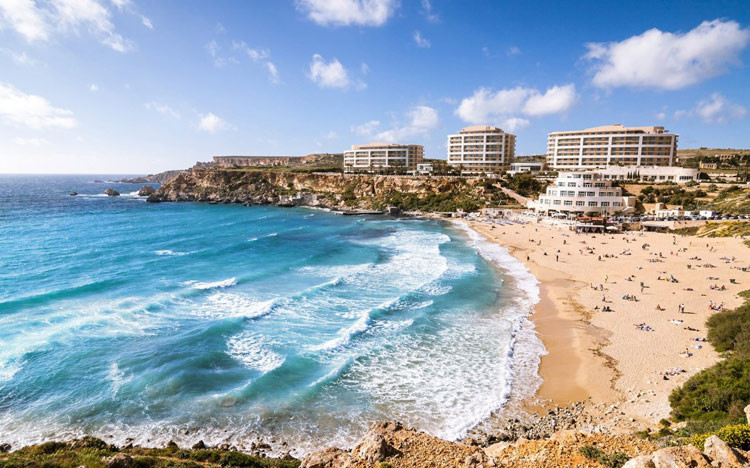 Our site of escort girls in Malta needs your attention. When men are searching for sexy models that can cheer them up and serve to the full, they use this online service. Check the long list of the most impressive escort girls in this area and choose one. Any of them can satisfy you tonight. Does it sound fantastic? Everything is real. Malta girls will show you the real joy! Skinny vamps with breathtaking forms and pretty faces are ready for entertainment. Check their profiles to book the most appropriate one. Age, boobs size, and contact information are all you need. You will be happy to meet one of them or all of them one by one. These babes are so close to you. Let one of them know that you are interested in a meeting. When your hurt tells that you need to meet one of these sensuous dolls, you should listen to it.
excort malta
gives you a possibility to change your life and meet girls that cannot be forgotten.
The high-class escort agencies in Malta on one online service
Malta escort agencies provide you with all information about marvelous girls. These data is useful when a client is looking for such crazy time-spending like domination, pissing or some other fetishes. Realize all your dreams thanks to Malta escort agencies. It is very difficult to find an appropriate sex partner in real life but this site gives you amazing chance. Winning, smart, and concupiscent bimbos cannot wait to meet you and have amazing fun together.If you want to get served by two call girls at once, we will find two stunners who work in a team. New dolls and new tours appear on the site permanently. Winning chicks are ready to date you and bring all necessary pleasures. Men use escort services very less. Most of them think that it's too much for them. This isn't true. If you want to admire arresting sweeties close to you, this dream should become true. Most of all escort models of Malta do their job on a high level. You should experience it if you come to this exotic place. All necessary information is
here
.
Escorts Belgium
escort namur private apartments
Escort girls
Escort girls -
surrey trans
Curve bucuresti Pentru a Întâlni Mișto Pereche Pentru Dorințele Tale Ascunse
Încearcă Escort bv -
https://www.sexguide.ro/brasov
în caz ca ești în căutarea de o potrivire sexi, o întrevedere sensuala, sau de o experienta intima de neuitat, în discreție totala.
Dacă te planuiești o călătorie către Bucuresti, în Romania, și ești interesat sa găsești ofertele pe care le are aceasta zona, în materie de localuri de
escorte de lux bucuresti
, ai grija sa știi orașul și viața de noapte de aici pâna sa continui cu acest proces. Întotdeauna e o idee calumea sa fii informat despre localuri, despre tarife, despre cluburi locale, și așa mai departe. Asta îți va da ajutor sa te bucuri de o călătorie distractivă, încă de când te decizi asupra felului de serviciu de Escorte ct pe care îl dorești.
Romania este o zona mișto cu oameni prietenoși, așadar experimentarea de locuri bune pentru cele mai tari Escort timisoara ar trebui să fie de-a dreptul simpla. Totusi, ar trebui ca întotdeauna sa te sa cauti câteva locuri online, înainte de a lua o concluzie. Una dintre cele mai tari sugestii dacă ne referim la descoperirea de modele Escorte lux constanta -
https://www.sexguide.ro/constanta
reale, este aceasta locatie.
Escortetimisoara De Calitate Cu Doar Un Rapid Clic
Folosind aceasta căutare premium pentru cele mai tari
escorte de lux
o să îți simplifice explorarea și de asemenea îți va oferi unele dintre cele mai sexi femei Romînce. Este simplu și foarte deștept, întotdeauna actualizat pentru a îți îndeplini aproape toate nevoile. Fie ca ne referim la o călătorie de munca, sau la o city-break, sau poate la o vizita special pentru vederi cu gagici uimitoare , acest site pagină în mod sigur o să îți vina la îndemana.
Acest site e un loc plin cu doamne atrăgătoare care ofera o grămada de servicii. Dame de companie sibiu vine ca mare mână de ajutor pentru cei care simt necesitatea de a își ușura căutarea unei model așa cum trebuie mult mai repede. Iar asta se întâmpla pentru ca situl vine la pachet cu o grămada opțiuni de personalizare care îți vor asigura cea mai bună șansă de a găsi și de a selecta bunăciunile pe care le placi, asta bazat pe propriile tale dorințe, fantezii, și așa mai departe.
Escorte timis Garantează Premium Pentru Toate Gusturile
Ai grijă să intri pe acest site și să îți îndeplinești propriile fantezii ascunse , pentru că fetele de pe această platformă sunt pregătite pentru tine, și cu siguranță știu cum să te facă sa te simți plăcut. Urmărește acești pași ușori pentru a ajunge la acele gagici pe care le placi. Navighează Anunturi escorte bucuresti pentru mai multe șanse, și vezi ce te așteaptă aici. Eliberează propriile fantezii interioare, și trăiește cele mai fine experiențe intime alături de doamnele super bune de la
https://www.sexguide.ro/brasov
.
Русские девушки Лугано
mistresses girls Liverpool
porn pictures sites -
https://pornheli.com/amabitch
Russian escort girls Ankara
OK Shanghai Escort is widely regarded as the finest escort website in China due to its extensive database of beautiful women and attentive staff. OK Shanghai Escort has beautiful ladies from all over the globe waiting to meet you. OK Shanghai Escort has the youthful, tiny Asian beauty or the mature, curvaceous European stunner you're searching for.
OK Shanghai Escort's sex workers are all competent experts in their field. They are masters at making their guests' stays memorable. Because of the variety of options, you should be able to locate a service that meets your requirements. There's fun to be had for all tastes, from romantic candlelit dinners to erotic massages.
OK, the name The quality of service provided by Shanghai Escort is unrivaled. They'll make sure you have a good time and help you locate the right lady for your requirements at any time. You can discover the lady of your desires fast because the website is so user-friendly.
OK Shanghai Escort only hires the most gorgeous and alluring females. They'll make you feel like a star by dressing to the nines and giving you an experience you'll never forget. These ladies can turn any night into a memorable occasion, whether you're planning a crazy night out or a quiet night in.
OK Shanghai Escort is the best option for a night of exhilaration and enjoyment. You can rest assured that you will have a fantastic time here because we have the finest variety of females and the best service. Make an arrangement with OK Shanghai Escort, and they'll show you a good time.
OkShanghaiEscort.com
Okshanghaiescort.com is one of the best escort websites in Shanghai, offering discreet and discreet relationship services. It has a large number of attractive and cultured women available for company and fun. You can book an escort for anything from a romantic supper to a bachelor or bachelorette party on their simple and straightforward website.
Okshanghaiescort.com only employs the most stunning and alluring escort females. All of them are well-trained experts who care deeply about giving customers a fantastic time. Find your ideal date on Okshanghaiescort.com, whether it's for a romantic candlelight supper, a wild night on the town, or a more casual hookup.
Booking an escort service is simple thanks to the website's flexible funding options. You can rest assured that all transactions will be kept private and confidential. You can rest assured that your time spent on Okshanghaiescort.com will be nothing short of remarkable thanks to the site's dedicated customer care staff.
In conclusion, Okshanghaiescort.com is the best website to use if you need an escort in Shanghai. The website features a plethora of attractive, cultured, and seasoned women available for everything from romantic dinners to exclusive events. The website offers useful customer service and assistance, and all transactions are private and safe. Okshanghaiescort.com is the best option if you want to have a once-in-a-lifetime encounter.
https://okshanghaiescort.com/