Dark Desires
Threesome
2010-04-16
By Sascha Illyvich
Leaning against her desk, Raven hung back in the crowd at her stupid office party.
She hated how much of what was going on would end up in a disaster of office gossip and nonsense the next day while she remained silent and unnoticed. The weird one who got the job done, Raven preformed her duties as a secretary better than anyone else could have imagined.
Yet here she was with only a watered down drink, her normal anger at the system, and a crappy pay check to show for all that hard work.
Oh and let's not forget that she lived alone.
Peter approached her with a dopey grin on his face.
Raven groaned.
His fading hairline and bags under those gray eyes gave away his age. The fact that he wore white irritated her too. But still she had to play nice. He was her boss. "Any chance you're free and want to cut this party short?"
She kept her tone neutral. "Afraid not. Having too much fun here. "
He sighed and gave her that longing look most men his age did when they saw her.
She adjusted the navy blue blazer she wore to cover a pristine white shirt.
Greek Escort
Goddess she hated how she had to conform here. Even down to the blue skirt she wore, thigh highs and six inch heels, she looked like the others. It was a saving grace that she was able to wear her garter belt with the stockings and the lacy bra she wore to make her feel sexy. The thin scrap of lace that barely covered her pussy completed the feeling.
She shrugged and knocked back her watered down scotch with a gasp. The alcohol tasted like shit due to the fact that it was a cheap scotch, but it was alcohol.
It would get her fucked up enough so that she could forget going home to an empty house.
Peter offered her one last kind smile but made his way back to the main area where most of her co-workers converged.
Running a hand through her midnight blue hair, she set her cup down and made her way towards the bartender. "Hit m e again, jack. "She held out her hand.
The bartender gave her a cockeyed grin and poured another drink for her.
Narrowing her eyes, she leaned closer. She didn't bother to hold her tongue.
"Make it a double.
bourrdela.tv
I'm leaving after this. And don't fucking water it down. "
He nodded and handed her a drink.
She ran a hand through her loose strands and let it fan out over her shoulders.
She shouldn't be here. Looking around at her co-workers annoyed her. Tina, the drunk who ran accounting was going through a nasty divorce and had been up to her eyeballs in scotch earlier, was now dancing on top of the table with a few of the department heads cheering her on.
Her expression looked dead, Raven decided.
And Mike, good old Irish Catholic Mike, was standing in the corner lecturing some poor woman about the evils of the queer rights organizations. Dressed in a ratty t-shirt and black pants that were too tight for his fat ass, he ran a hand through his mullet and continued to 'talk' to the poor little sap that bothered to listen to him.
Every time he opened his mouth he proved he was an idiot.
When he went on his gay bashing tirades, the desire to get fucked up the ass increased.
Raven snorted. "Fat bastard. " She sipped her drink, scanned the pathetic crowd she forced herself to see every day and then decided to leave.
The Athens Girls of Escort of Greece can give you satisfaction more than Bourdela GR or Bourdela TV can. The Athens Greece Escort Service as provided by these charming Athens Greece Call Girls in Athens are patronized by males from the world over. A lot o
Slamming her scotch, she coughed from the burn of cheap liquor before setting her glass down. "I'm out. "She waved and slipped past a few desks into the hall where she bumped into a solid wall.
With an oomph, she turned around to see that the wall wasn't a wall but a wall of muscle.
Romyn stood with dark eyes and that dangerous smile he always wore. The smile made her shiver but she held her ground. It was those lips that caught every female within one hundred yards off guard.
Even Raven.
She swore no man would get the better of her.
"Hello," he held her shoulders firmly in strong hands.
Long dark hair had been tied back and hung down over a fitted suit coat that emphasized a slender yet built body. Long slacks hung off hips she felt certain were made of steel.
She remained paralyzed by the predatory stare in his icy blue eyes.
He raked his gaze over her and her cheeks flushed with heat.
Her panties grew damp.
greece escorts directory greece escorts directory
Damn him!"Romyn. "She gave him a curt nod and tried to maneuver around him.
Yet the sheer size of his body towering over hers made it seem impossible.
His lips curled upwards in a wicked grin. "Going somewhere?It's not like you to leave a company party early. "
That deep rumbling voice did things to her insides that made her want to shed the crappy corporate restraints she'd forced herself into daily and crawl all over his body until she'd taken her fill of his cock, and then some.
Men like him were a danger to not only her libido but her heart as well. "I see you're not with Alex. "
"No," Romyn sighed, "I had to make an appearance at this droll charade and then I'm off to meet him downtown. You should join us. "He stepped back and held out his hand.
You know you want to. The thought whispered across her mind like silk across her lush body at night and reminded her of her toys, only naughtier.
She coughed. "I can't.
AthensElite Ellinika Athens Elite Ellada Escorts Athens Greece
Afraid I've got a ton of work to do and," she coughed again, "I think I'm coming down with something. "
"That something," he nodded, "is office boredom. The staff here is so incompetent
I barely can't believe they're allowed to work for Alex. But," he sighed, gave a shrug of his shoulders and raked his eyes over her body once more, "so be it. I can't control how he runs his company. However," his mouth hung open, inviting a blatant offer for a kiss Raven knew she better not take, "there's nothing wrong with you that a great night out can't fix. "
She blushed. That act alone reminded her why she hated being near Romyn or his equally attractive friend Alex. The two men weren't just eye candy.
They were Lust Incarnate.
Her pussy clenched in anticipation of images now filling her mind. She turned away from Romyn, ever so slightly. Coughing again, she tried to fake a sneeze but
nothing came out.
The depth of his voice added to arousal already building low in her body. He leaned forward, his mouth brushing lightly over her ear, "I think a better quality scotch would help that cold, Miss Raven.
Escort in Greece is the best companion you could dream of getting during the period .
"
Suddenly she found herself being escorted down the hall towards the parking garage. Unable to stop herself, she let his long fingers caress her wrist. The pad of his thumb worked over her palms and sent signals racing towards her throbbing clit
Raven had always prided herself on being the lone wolf in all matters, capable of making her own decisions and running her life as she chose.
But Romyn made that very difficult as always.
She blinked and in an instant found herself sliding into the passenger seat of his midnight blue BMW. The car screamed luxury and raw power, complete with black leather seats that were as soft as butter. Fresh rosemary and pine scents hung in the air but Raven picked up on the sweet smell of pipe tobacco and sandalwood.
She smoothed her dark skirt over her thighs and pressed her legs together in an attempt to alleviate pressure now buzzing about her pussy.
She saw Romyn ease into the driver's seat, keeping her gaze focused on those lean, long legs she'd seen a few times in shorts. He adjusted the seatbelt across his large frame and turned to meet her. Fire burned in those eyes.
She swallowed hard. In a quiet voice, she spoke, "Why can't I say no to you?"
Romyn started the car and backed out of the space with ease. Facing forward, he pulled onto the freeway and sped towards downtown, leaving her question hanging in the air.
Frustrated, Raven kept her hands to herself the entire ride until they'd pulled into a parking lot packed with a variety of cars.
Escort agency provides you unique possibility to find escort girl which will satisfy any your imaginations. Escort girl will accompany you on travel, on a guest-visit and even will simply make you a good company during week-end. You will feel escort girl
"This place," she mouthed.
"It's not what you'd expect of me, is it?"
Turning to face him, she blinked. "No. "
"Good. I hate to repeat routines and meet expectations without surprising people. "That steady cantor of his voice made her realize that he could read the phone book and bring her to orgasm repeatedly.
He was the male version of Oceania, famed audio sex goddess.
She wished she'd worn thicker panties. The deep blue thong she wore barely covered her sex and only seemed to irritate her more.
Her matching bra didn't help, the lace rubbed across her puckered nipples and if it weren't for her black suit coat, she'd be showing Romyn and the world just how aroused she was.
She slid out of the car and spun around to find the parking lot filled with people that formed a line towards the club. Bass driven music pounded from the entrance while dozens of kids and younger adults dressed in Goth clothing waited to be admitted.
She knew this place, frequented it regularly but had never seen Romyn here.
He left the car, hit a button and it locked.
Her door still hung open.
www.escorts dhaka escorts escort girls athens erito girls olgasangels escort girls greece carolin_8 daniella jolie shemale escort europe escorts jessica moore escort escorts in dubai escort girl tours nantia brown milan escort
He came up behind her in a whisper, setting his hand on her so softly that she nearly jumped out of her skin.
Glaring at him, she pursed her lips together in a thin line.
He stared back but the embers of lust never left those gorgeous eyes. "You'll want to change out of that jacket and into this. "He held a long dark cloak that was probably a deep forest green colour. It appeared to match her hair and the rest of her dress. "Or I have something else if you'd prefer to go a little more on the skimpy side. "
Snorting, she reached for the cloak. "You never answered my earlier question. "
He cocked his head briefly, then met her with those eyes and that sensual mouth.
"Oh yes, about how you cannot seem to deny me anything. I'm sure we'll find the answer to that sometime this evening. Now come. Alex awaits us. "
Raven slipped on the cloak after shedding her jacket and tossing it over the seat in his car.
escorts athens
With a gentle push, she shut the passenger door. Her high heels crunched along the gravel but she kept up with Romyn's lengthy, confident stride until they passed the crowd. A few cries and complaints echoed in the background but Raven couldn't be bothered with them. Loud darkwave music blared inside that made her want to sway seductively to the slow beat that often mimicked sex.
But she would wait. Romyn had something up his sleeve, she knew it.
No man as powerful as Romyn did anything without thought.
A view of him against the streetlight emphasized the cut of his suit. She noticed his hair had been tied back with a coloured ribbon, not a pony tail holder like normal.
What was his game tonight?
It didn't matter.
His hand slid easily into hers. The difference in their hand sizes made her again feel small, vulnerable.
She hated that, yet wanted it more than anything right now.
Once inside, the feel of Romyn's hand against the small of her back added to the feeling of overwhelming darkness that began to envelope her. Raven let him lead her to the bar, like she could stop him.
συνοδοί που βρίσκονται στην θεσσαλονικη
He turned, looked at her with that heated gaze and flared nostrils. "What would the pretty lady like to drink?"
Wriggling her eyebrows at him did nothing to distract the intensity of his gaze or the fact that it burned through her and made her ever so aware of the now soaked thin scrap of lace between her legs. "Didn't you say I needed a better scotch," she coughed, "to alleviate my cold?"
He chuckled. Turning to the bartender, he slapped down a large bill, whispered something in the guy's ear and nodded.
The bartender grinned and obliged.
Raven felt fingers running through her hair.
She relaxed into the press of those fingers at the base of her skull. They began massaging tension her, easing tension out of her until she'd nearly slumped back against Romyn's body.
She took the scotch handed to her and brought it to her lips. Already, caramel and oak drifted upwards before she'd taken the first sip.
Then the scent of cigar, thick and heavy surrounded her.
Raven took that sip of scotch and let the heat calm her nerves. She knew who stood behind her puffing on that cigar. Alex.
"Good to see you," Romyn turned Raven in his hand to face Alex.
Even in the darkness, she saw the blonde man for what he was. His almost snow coloured hair fell down past his shoulders in a loose braid. Eyes were difficult to see but she swore he licked plump lips at the sight of her.
His gaze raked over her as though he were studying her. "Hello Raven. So glad you could join us. "His hand reached for her shoulder, pushing the cloak back to reveal the white shirt her nipples currently puckered against.
She raised her glass. "Last place I'd expect to see the owner of the company. "
She looked him up and down, becoming envious of the shirt that hugged his thin yet muscular form. Alex was all power in a small package.
Her eyes continued journeying down, past the large belt buckle that helped keep his leather kilt up.
Viking biker look that added to his conquering gaze.
Heat flared between her thighs and liquid pooled faster.
Gods, she was soaked.
Greek Escort
Standing between the two men that towered over her somehow seemed to block out the rest of the club goers. "What would a man like either of you be doing here?"
They both took her by the shoulders and wordlessly escorted her past several tables and a huge stage where a cross was on permanent display, complete with a crucified Jesus. People swayed to the pulsing bass that reminded her of the throbbing little bud that begged for attention from these two men.
Yet she couldn't involve herself with either of them. One, she worked for them both. Two, just. . . no!
Raven feared what she would do to either of them if given a chance. She had a past of ruining men and sending them running scared for their lives.
She wasn't violent, just very much a taker. Raven realized she would never be completely satisfied with one man, for he couldn't give her enough of what she sought.
Unnamed, that feeling was easily drained out of most men in a matter of weeks.
Setting down in a booth against the corner of the stage, the two men flanked her.
She took another sip of her scotch and let it soothe her racing nerves.
bourrdela.tv
What could they possibly want with her?
Romyn sat on her left, Alex on her right. Both men kept their eyes facing the outward dancing crowd but their hands remained on her.
She felt trapped. Confined. "I need. . . "
Alex looked at her with a stare hot enough to make the liquid between her thighs creamier. "You should relax. You work so hard for my company and we just wish to show our appreciation. "
His voice rumbled low in her ear and made her skin itch.
She had to get out of these clothes. Smoothing the cloak behind her, she kept one hand on her drink and the other at the hem of her skirt. Perspiration dotted her forehead.
Eyes facing forward, she watched various people dressed in semi sheer to almost see through clothing, body parts hanging out with the obvious exceptions for men.
The Athens Girls of Escort of Greece can give you satisfaction more than Bourdela GR or Bourdela TV can. The Athens Greece Escort Service as provided by these charming Athens Greece Call Girls in Athens are patronized by males from the world over. A lot o
A few women wore tops that let their breasts show way too easily.
Some women danced with other women as though in capivated lust filled love, others danced with complete abandon to a song that talked of love until death.
She licked her lips. Raven did like the female figure. But that was it, love was
for fools. This lesson she knew well.
The men flanking her seemed more interested in her body, which was a good thing. She had no heart to give them.
Romyn's fingers slid down her arm until his thumb reached the pulse in her wrist.
Alex's hand somehow found its way onto her stocking clad thigh.
She squirmed and pressed her legs together. You could always say no.
She scoffed at the idea. Raven never turned down a good fuck, especially if the two men were as powerful and capable as Romyn and Alex. A part of her realized she needed to feed off the lust, let it build inside her and contain it until she could get another fix.
greece escorts directory greece escorts directory
If she was truly human, which she was sure she was since only humans worked suck ass jobs and bothered with material things, then she would emulate her favourite demon, the succubus.
Alex looked questioningly at her. "Something the matter, Raven?"
His voice pulled her from her thoughts. She took another sip of her scotch and shook her head. "Nothing I can't fix. "
Yet she sat between these two men like she was the one up on the cross being ogled for sins she had yet to commit.
Romyn's fingers continued circling her skin in a manner that sent shivers racing through her.
She shot him a glare.
He didn't move from his pose, leaving his profile to her while that hand worked over her flesh in such a simple gesture that wouldn't arouse a normal woman.
Raven was far from normal, she remembered.
She was so not normal that she was sitting in a gothic dance club with her boss and his partner, letting them both paw her like a pet.
She had to admit, this wasn't a bad position. Perhaps she could have some fun at their expense.
Setting her glass down on the table, she took Alex's hand and slid it higher up her thigh.
"You're playing with fire," his voice was rough against her ear.
AthensElite Ellinika Athens Elite Ellada Escorts Athens Greece
His hands were calloused and rough against her inner thigh. Those fingers drew little circles around the inside of her thigh while slowly inching up her skirt.
She grinned. "You're the one playing with things that burn, Mr. Wolfe. "
"Then burn me. "His tongue flicked along her outer ear while his voice sent another wave of ecstasy through her already heated skin.
The snap on the back of her skirt popped. She jerked against the hand that remained at the small of her back and heard the masculine laughter she would always recognize as Romyn's.
Deep, male, thick with desire, his laughter affected all of those around him, but right now it managed to drown out the heavy beat of the music.
Romyn's tongue swirled around her neck. Teeth sank into flesh.
She writhed against him, closing her eyes and mind to everything but the feel of
Alex's hands crawling up her thighs and Romyn's lips pressed against her neck.
"Does it get hiked up those lovely thighs, Raven?Or do you stand and let it fall to the floor?"
Cigar smoke curled upwards from the unfinished cigar sitting in the ash tray.
Lights flashed on the dance floor and the patrons adjusted their swaying to the softer rhythm of the music.
Escort in Greece is the best companion you could dream of getting during the period ... in Heraklion and Chania, or by boat to the main ports of Heraklion
Once she heard the unmistakeable pop of her skirt, Raven's mouth suddenly went dry at the prospect of being stripped for the world to see.
Her nudity with partners was one thing, but this was a public place. Of course it was the last place she expected to be playing with her boss and his partner but hey, she only had one life to life.
Alex leaned in close, Romyn closer.
Power surrounded her along with that thing that was pure, raw unadulterated masculinity. "We simply find you very attractive, my dear. Which is it? Or will you turn down a challenge after dropping the gauntlet?".
the hague escorts, premium service for the ultimate adult adventure.
When in the Netherlands, always make sure to delight yourself with a piece of this country's amazing women! For that reason we managed to create a whole section of escort sex in Holland, always on duty to make your life amazing! Among the offers, we are happy to provide a specially dedicated section with
the hague escorts
. Visiting this city is now just about monuments, museums, restaurant or the night life. It is also about the gorgeous women. Part of them are fully available on our platform and they are more than ready to hook up with you
https://www.sexguide.nl/escort-the-hague/
Passionate dates with first-class call girls of Malta on
https://escortnews.eu/escorts/Malta
!
Exquisite call girls from the high-class agencies in Malta!
Malta is a Southern European island country where you can find many cheerful escort girls. This island is a well-known tourist destination with a warm climate, multiple recreational areas, and historical monuments. You will be glad to be accompanied by an exceptional lass while visiting War HQ Tunnel, and St. John's Co-Cathedral. Our site of call girls in Malta needs your attention. When men are looking for sexy models that can make them happy and serve to the full, they use this website. Check the endless list of the most impressive escorts in this town and pick one. Any of them can satisfy you today. Does it sound fantastic? Everything is real.
Malta escorts
will show you the real delight! Petite nymphos with magnificent shapes and beautiful faces are ready for entertainment. Check their profiles to choose the best one. Age, boobs size, and contact information are all you need. You'l be happy to meet one of them or all of them one by one. These hotties are so close to you. Inform us that you are interested in a date. When your hurt tells that you need to meet one of these sensuous misses, you better listen to it.
escort malta
gives you a possibility to change your life and meet honeys that can't be forgotten.
The high-class escort services in Malta on one online service
Malta escort agencies provide you with all information about talented hotties. These data is very useful when a client is looking for such extreme sexual experiments like domination, foot fetish or some other fetishes. Fulfill all your wishes thanks to
Malta escort services
. It is very difficult to choose an appropriate sexual partner in real life but this website gives you amazing chance. Adorable, intelligent, and horny barbies cannot wait to love you and have unforgettable time together. If you desire to get pleased by two call girls at once, our agency will find two stunners who work in a team. New angelfaces and new tours appear on the website permanently. Enjoyable chicks are ready to meet you and give all priceless pleasures. Males use escort services very less. Most of them think that it is too much for them. This isn't true. If you want to see excellent sweet things close to you, this dream should become true. Most of all escort girls of Malta do their job perfectly. You should experience it if you come to this wonderful country. All useful data is
website
maltese escorts
black escort malta
eskort malta
independent escort in moscow
scort estados unidos
escorts in abu dhabi
Escort girls
Escort girls -
czech republic high class
Escort Lier
Don't miss an opportunity to unveil Escort. Come and enter
https://escortdude.com
in order to discover what a true lecherous pleasure feels like and entertain yourself with best quality satisfaction
Reasons why Escort escorts-forum.com is so popular among travellers
Escort is located in the very heart of world and can surely be considered as one of the most attractive destinations in world, that is well-known among all those, who prefer travel around the world. Surprisingly, there are plenty of spectacular parks, remarkable monuments, incredible buildings and amazing places of interest, vividly expressed culture, very delicious food and many other attractions. Only here you can walk down the streets, enjoy diversified sport activities, sunbath on amazing beaches, dance non-stop during stunning parties within the city. Nevertheless, has more than you could only imagine, but it's just hidden from everyone's eyes and only the bravest ones will discover all those hidden gems of Escort as long as they know where to search. Don't hesitate to discover
http://sex-stories-real.blogspot.com/
, the most suitable webpage for all those dirty-minded guys, who simply cannot imagine their lives without arousing lechery. You will certainly love what you are about to unveil in Escort.
What to expect from Escort escort-girls-brussels.blogspot.com
Visit Escort
http://moscowescorts.biz/
official website in order to discover amazing escort offers at and see an entire new side of this amazing, yet lecherous city. Even those who come here for the first timer, will not also have some great time without any problems. The website operates in a very simple, yet reliable and fast manner. Enter the registration page in order to complete registration within a few minutes and right away being choosing escort chicks that you would love to meet.
There are many various categories for you to pick from, hereby you can be sure to surely find what you like the most. Don't miss a chance to enjoy standard, VIP, diamond and other categories, based on your budget. Regardless of the category, you will definitely get to know many hot ladies in
http://montrealfemaleescorts.com/
. Sexy Latinas, filthy Asians, nasty Caucasians, dirty-minded Europeans, horny Arab ladies, gorgeous ebonies are waiting for you in order to expose their deeply impressive escort services. Feel free to go through their CVs and have a look at their exciting photo collections, which expose their sexy body shapes from the best angles.
Safety and Diversity of Escort Services
Now we have reached the most interesting part of our journey through Escort city. Time to check out what you are going to do with those experienced escort rouges. We continuously work to improve the quality of our services and make sure that our dirty-minded bitches can deliver only the best escort services to each and every customer of ours. My word, those babes possess the most exciting techniques to deliver the ultimate satisfaction to absolutely any guy on this sinful planet. Hereby, feel free to implement your passions with breathtaking blowjob, arousing escort massage, lecherous cosplays, incredible toying, amazing butt-banging, stunning handjobs, unforgettable pissing, passionate group sex and many more. Our ladies will definitely do all they can to satisfy you to the maximum.
When it comes to personal information, we take it very seriously and ensure that it remains fully safe at all times. Top-quality escort services and safety in operations make our customers come and visit
Escort
again and again. So, don't miss such an amazing chance to unveil the lecherous pleasures that Escort and its tantalizing rouges have prepared for you, because you will like it for sure!
escort massage amsterdam
rose delight escort
escort athns
escort varese girls
escort girls usa
kartal pendik escort
girls escort ankara
escort girls reviews
star escort
girls escort service
cesme escort
escort milf greece
escort dames limburg
escort bayan vk
prague escort
munchen escort
independent colombian escort girls in hollywood ca
escort gezocht
alanya escort twitter
escort gaziantep
independent escort girls in the bronx
escort nijmegen
teenage escort girls rimming
escort girls in forest lane
sultangazi escort
escort emmeloord
puerto plata escort girls
moscow escort girls
larisa escort
detroit girls escort
escort valerie
escort bayan sivas
escort girls trento
escort service belgie
escort zurich
high class escort
quartier rouge escort
grup escort
amsterdam gay escort
escort girls a abidjan
escort girls in florida
escort girls budapest
bornova escort twitter
escort girls in vienna
ankara keçiören escort bayan
konya escort bayan
escort girls los angeles california
your angels escort
escort hoogvliet
adanada escort bayanlar
escort αθήνα
pursaklar escort
escort mexico car sos
nevşehir escort
escort agency
he&she escort
busty escort girls
samsun escort bayan
sexy escort
φαιη escort
police escort girls with no fathers
wiska escort
new delhi escort girls
gay escort eindhoven
Ivory Coast Escorts - Grace, appeal, and sensuality come together in a way that is only seen in Ivory Coast's escort females
The breathtaking Ivory Coast may be found smack dab in the middle of West Africa, sandwiched in between Ghana and Liberia. The Ivory Coast is a vacation spot that draws visitors from all over the world because to its pulsating local culture, stunning natural scenery, and friendly, outgoing people. The attractiveness of the Ivory Coast, on the other hand, rests not only in its natural beauty but also in the charming escort ladies of the Ivory Coast, which is why it is so popular with sophisticated gents who are looking for a more elevated experience.
Grace, appeal, and sensuality come together in a way that is only seen in Ivory Coast's escort females. They are more than simply friends; they are the essence of African beauty, expressing an exotic appeal that is both enchanting and alluring. They are the perfect example of the beauty that Africa has to offer. Their dark, seductive eyes carry stories that have yet to be told, their beautiful smiles are as warm as the African sun, and their bodies, which are the ideal balance of curves and edges, are a monument to the natural, unfiltered beauty of the African woman.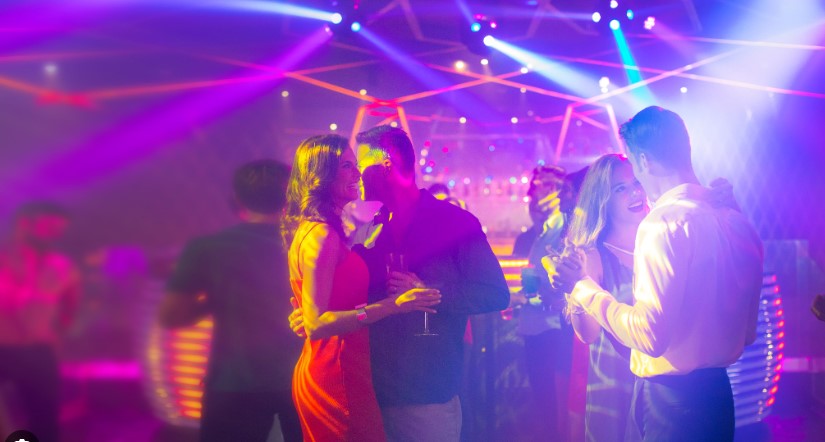 Ivory Coast Escorts
These escorts are not hired just for their attractive appearance; in addition to that, they have educational backgrounds, cultural experiences, and a high level of sophistication. They are capable of holding academic talks, engaging in clever banter, and even guiding you through the history and culture of the Ivory Coast. Their alluring personality, in addition to their magnificent appearances, make them the ideal companions for any event, whether it be a formal business function, a high-society get-together, or a private, secluded meal for two.
Escort in Ivory Coast
Ivory Coast tourism encompasses much more than simply going on day trips to visit sites of historical and cultural significance. For many people, it's about giving in to the pleasures of the flesh, enjoying the excitement of an exotic trip, and indulging in the things that they're told they shouldn't. The Ivorian escort females are experts in the art of seduction, and their every gesture is a captivating ballet of desire. They are able to stoke the fires of ardor, stoke the fires of desire, and lead you on a voyage of sensory discovery because they know how to do all of these things.
Escort girls Ivory Coast -
https://sexy-escort-forum.info/escorts-from/ivory-coast/
Ivory Coast's thriving sex tourism industry is a little-known jewel that can only be discovered by those willing to go off the main road. The escort ladies of Ivory Coast are more than simply a source of pleasure; they are also the keepers of your darkest dreams and the master key to the fulfillment of your most outrageous whims. They provide an experience that satisfies not only your physical needs but also your need for emotional connection and closeness, as well as the fulfilment of your most profound and private inclinations and yearnings.
Whether you are searching for a sensual masseuse to help you unwind after a hard day, a passionate lover to make your time in the Ivory Coast unforgettable, or a companion to help you discover the bustling city of Abidjan, the escort ladies of Ivory Coast are the right choice for you. They are more than simply escorts; rather, they are the personification of African beauty, the pinnacle of sensuality, and the ideal traveling companions for your African excursion.
Therefore, if you are thinking of taking a vacation to the Ivory Coast, you shouldn't just settle for the typical tourist experience. Indulge in the unusual, give in to your lusts, and let the escort girls of Ivory Coast to educate you on what it is to experience authentic pleasure.
https://escortsakarya.org/
Escorts Douala
Vasteras Escort -
https://escorthub.org/escorts-from/vasteras/
Montenegro Escort -
https://escorthub.org/escorts-from/montenegro/
Brussels Escort
Escort Puerto Banus -
https://escorthub.org/escorts-from/puerto-banus/
https://escortszurich.net