/

In Search of the Final Freedom: Chapter Seven
In Search of the Final Freedom: Chapter Seven
Threesome
2010-04-23
In Search of the Final Freedom:
An Erotic Socio-Political Novel
By Pat Tomason
Pat_Tomason@hotmail. com
Chapter SEVEN
Cooper awoke when the cabin was filled with more noise that it had since they left Miami. He rolled up on his knees to peer through the small port hole window above his bunk. He could see it was mid-day and Ramón was busy preparing to bring the schooner into a harbor. He was still a bit weary. He had checked his watch when they finally got the gear sowed and sails up. - it had been like 3:00 AM.
He wondered if Ramón had gotten any sleep at all, since he had evidently brought them some distance since last night. Bonnie was not in the bed so he slid out of the bed to see if she were topside sunning. As he pulled on some shorts he glanced into the open door of the elder LeMarco's state room. There he found Bonnie snuggled between Tina and Judy LeMarco with Martin behind Tina. Cooper wasn't surprised though. He knew his wife was turned on by the stories and had been messing with Judy in the dingy, so they had gone after it again. How did they have the energy? Climbing the stairs and opening the aft hatch Cooper was momentarily blinded by the bright tropical sun. As he climbed out he asked Ramón if he could help. Ramón looking weary eyed said he could help Brian with the bow lines.
Athens ladies Hellas Escort Female Escorts Greece Directory Escorts in Athens find an escort
Cooper moved forward looking around at the rows and rows of boats of every size and type. Though Cooper had thought the San Dinero was big it was dwarfed by some of the big motor yachts. Brian was glad to see him "I was wondering how I was going to do this alone. "
Cooper began putting the bumpers in place, and together they brought down the main and mizzen sails, carefully wrapping them in large bungee cords. Ramón had cranked up the auxiliary motor and was moving toward an open slip when then finished furling the two jibs.
Between tasks Cooper and Brian got in some conversation.
"Great night last night" Brian opened "Judy has always had a knack for parities"
"Amazing" Cooper said with genuine appreciation. "She thought of everything, and the costumes just made it . well amazing. "
"You may not believe it but sex parties can get stale" Brain said some time latter "But with Judy in charge it is always new and kinky. "
"Yea - new and kinky it was" Cooper agreed.
"How'd you like doing Judy with me? Pretty good hugh?"
Cooper was embarrassed but he had to say "Real good. I was surprised but it was a real turn on"
Brain nodded "Yea, I've liked regular DP's because I can feel the other guy in the girls ass, but it is much hotter when we are dick to dick in the pussy. "
Cooper was embarrassed but he could also feel his penis stiffening.
Brain continued "We try to only invite open minded guys.
escort from greece
I never could understand the whole homophobe thing. I mean sex is about having fun and why not have fun with guys as well as girls. " Cooper could only answer with a nod.
Brain continued on a roll "Why would I want to . . "
Fortunately for Cooper, Ramón began to bark out docking orders as they moved into the slip. Cooper found this line of talk unsettling. It was one thing to eat cum during sex with a woman, it was something else entirely to be bi sexual and do it with guys just like girls.
By the time the schooner was secured everyone was on deck. The women were all ready for a day shopping. And a long day it was, but with Mr. LeMarco paying for everything, Cooper found it far less stressful than he thought he might. They had lunch at a small café overlooking the harbor.
They went from shop to shop for hours. The LeMarco's were old pros at both the local dialect and the art of haggling with the shop keepers.
Best-escort-greece We are a high class escort agency in Athens . In our agency you can meet the most beautiful girls in Greece , from all around the world. °We offer the very best escort service in Athens .
The women bought cloths of course, and Bonnie picked out souvenirs for the kids. The LeMarco's also picked up Cuban cigars and Jamaican rum. By the time they made it back to the San Dinero, Cooper, Brain and Martin were all loaded down like pack mules. Cooper thought it might be time to rest, but no. They only had time to change into their new clothes before heading back out for dinner and dancing.
Cooper felt a little silly in his new tropical shirt and straw fedora, but he thought Bonnie looked amazing in her new white tea-length linen sun dress. Though not sheer, it was thin enough to make it clear that she wore nothing on under it, as the dark circles of her nipples could not be missed. When the sun was behind her it shown right through silhouetting her wonderful figure. Oddly it had a slit up both sides that came all the way to the waist. Bonnie said something about it being a local dance dress. Cooper found it sexy that when she walked the back half flowed backward showing the sides of her thighs and the sides of her ass. Mandy wore a dress similar to Bonnie, but shorter with different details. Heather and Tina both wore flower print silk mini, dresses. Judy never to be outdone wore an exquisite long calypso skirt spit over the right leg all the way to the waist band. It was made of several shirred layers of different shades of green sheer material, The top matched but was hardly larger than a bikini top.
Athens Elite Directory independent escort from Athens, Greece
Dangling between the exposed curves of her lovely breasts was the biggest diamond that Bonnie or Cooper had ever seen. The effect was stunning.
Judy looked Heather and Tina over and smiled. "That's right, this is your first stop at Port Royal. " The girls with puzzled faces wanted to know if they were dressed inappropriately. Judy laughed and assured them they looked great before whispering something to Martin as they headed up the dock.
Martin had arranged dinner at what he thought to be the best restaurant on the island, though when latter I checked the travel guide it was not well rated. Seen one way it was a wonderful place with a great deal of local charm, seen another way it was a dingy dive;either way both Bonnie and Cooper loved the food and after dinner was a floor show with stylized pirates of Port Royal and plenty of scantly clad wenches. After dinner the travelers went dancing at a local calypso joint over looking the bay. It was more like a pavilion than a club because the on three sides the "walls" were lifted up to act as an awning, thus allowing the sea breeze to flow through. The live steel band was excellent and set the mood for Bonnie. She thought herself to be a pretty good dancer, but compared to the calypso that Judy did it was painfully obvious she was a novice. Though not to be frighten by new things she through herself in with abandon. The crowed seemed to be mostly expatriate Americans and Europeans who lived in Port Royal to escape the "real" world. Though nearly all the men were clearly over forty, many of their companions were much younger.
East European Super Models Arround The World ::: Escort Agency
Cooper chucked as he imagined that these well off men had probably ditched their real wives as well as the real world. As such it was a fun and lively crowd. Martin and Judy evidently had a number of friends in the joint and blended in well.
Bonnie, Heather and Tina, though not great at calypso dancing had no problem with fitting in, the local guys flocked to the good looking women. Thus Cooper ended up on the sidelines simply watching events, but events were worth watching. The men and women took no time at all to move in and gain the attention of the new ladies. The bodies moved and swayed to the mesmerizing steel band rhythms. The dancing was very different than the bump and grind of techno that dominates the club scene. At first it seemed to Cooper to be rather conservative with the couples making very little body contact. The general style was sort of a wide stance stomping motion with intricate patterns made by the hands and arms. He could see some elements of Carolina shag in the patterns but mostly the method was different than he had seen before.
After an hour or so Bonnie was not even beginning to fatigue. She had promised herself to only have one of those strong rum drinks because she knew more than that would more than just relax her. She had worked up quite a sweat in her attempts to mimic the local style dance, the sea breeze in the club was nice but far to damp to keep her dry. From time to time she would pull her the now sticky and damp material away from her body.
escort.gr
To someone who didn't know Bonnie they might think she did this to make the thin white fabric less clingy, but in fact she couldn't care less if her body was now plainly on display, it was the linen did not stretch and she wanted more room. A number of hands, male and female had, in the course of dancing, slid slowly across the thin moist fabric that covered her breasts and ass. Now after several Bahama mama's she was in a semi trance, another person in another world. She knew she had drunk too much but just now she didn't care. She knew she was the center of much attention and was blissfully imagining herself as a sexual siren, with both men and women dancing to her tune. In this state she did not flinch when she felt a soft hand briefly slip under the fabric and across her bare bottom. As she danced on she felt other hand make monetary forays under the moist linen. As the nature of the dancing was not couple based and allowing only momentary contact, though all of her secret parts were discovered by those around her, none were truly explored.
This left her burning with sexual arousal that kept growing with desire but never even beginning to be pleased. Cooper meanwhile liked this better than the clubs he and Bonnie had been to because the band was all acoustic, so there was a maximum decibel level which allowed for conversation among the non-dancers. He spoke to a number of the locals and it seemed most everyone knew the LeMarco's well. This was an idealized Bohemian world. These men had spent their young adulthood slaving for finical gain and now were spending their latter lives in a mixture of hedonistic pleasure and philosophical exploration.
Cooper watched as the group of perhaps two or three dozen people moved around the floor. At first it seemed haphazard but slowly he began to see a rotational pattern with concentric rings moving in opposite directions.
Escort, Bayan Escort, Escort Bayanlar, Escort Kızlar, Escort Bayan İlanları, Bayan escort, escort bayan, bayan escortlar, escort bayanlar, eskort bayanla
Not choreographed or line dace style, just a general pattern if milling about that was hard for the Bonnie and the others to ignore. He figured it was likely that neither Bonnie, nor the other "non-locals" would not be aware of the pattern. What he was sure couldn't be missed was the fact that as the groups slowly danced by one another their was a momentary connection of many of the dancers which included a very stylized feeling-up of one another.
Like the circling moment, it took Cooper over an hour of watching to realize that the touching was part of the local custom. By this time it appeared that the club was almost equally divided between locals and visitors. The visitors were easily identified by their brand new cloths. Of the visitors Cooper observed that most of them danced like the locals, like the LeMarco's they were clearly not new to this place. Cooper watched individual dancers to determine if the touches were random or not. He did notice that they dancers did not appear to discriminate as to attractiveness. Though they were the minority there were a number of older and bigger women, but they groped and were groped as often as anyone else.
Heather was on the outer circle and was moving toward Cooper. He watched carefully for about ten minutes and was sure he saw two people rub her breasts and three reach under her mini skirt and touch what he knew to be her bare bottom. Just as she was across from his table the band's set came to an end. It took Cooper a few moments to realize that with a live band there would be breaks.
Heather flopped down at Cooper's table, sweat streaming down her face and her hair slicked back by sweat.
A-level/A+ : Anal sex Anal Rimming/Rimming : Oral stimulation of anus ATM : Ass To Mouth Bareback : Without condom BBBJ : Bare Back Blow Job (oral sex without condom) BBBJTC : Bare Back Blow Job to Completion (oral sex to orgasm - CIM) BBW : Big Bea
"This place is crazy" she finally panted after Tina and Bonnie had joined them. "Not even at the loosest high school daces did I get felt-up by everyone. " She went on with a laugh.
Bonnie began chattering on and on about nothing, which was a sure sign she was drunk. After sitting quietly for some time Tina remarked "Well, I guess this is why Judy questioned us on our outfits"
"No" Cooper answered "That is" and he pointed to the dance floor where for the past few minutes Cooper had been watching as Bonnie babbled on. Attached to a support post in the center of the dance floor was a roll of bundled bamboo which ran horizontally to a stand on the dance floor about 10-12 feet away. On that stand a second bundle of bamboo ran to a support beam at the bar. Obviously this was a very large limbo set up. Now Cooper saw why the dancing rotated in circles - the inner ring would have to pass under one bar and the outer circle would pass under the other. He noticed the inner bar ran some 5 feet above the floor and the outer about 6-8 inches lower. The two bars assumablely marked the nubie ring and the expert ring. Cooper had no intention on doing either, he was having plenty of fun watching everyone. It was now clear why the dance dresses had slits to the waist, that would make the center of the dress fall between the legs like a loin cloth keeping the dancer covered no matter how low she went. Once all this dawned on Tina she exclaimed "That bitch Judy, she knew about this and didn't tell us"
Heather concurred but added "yep she set us up, but I for one am not going to give her the satisfaction of thinking she made me embarrassed. If they throw me out for indecent exposure, all the better.
aaa europemodels escort trans france escorts shemale gr jennifer stone escort amour russe escort www.escortnews.com www.escort.com shemale escorts escorttours trans escorts www.escort escort italy votka escort shemale escort greece
"
Tina appeared to follow the same line of thought when the band came back out. The band leader in a thick Caribbean accent gave a short primer of the limbo and it's place in Caribbean culture. He explained that it is a traditional dance representing the soul's decent into limbo and how it is performed a week after the death of a loved one. He concluded that limbo is not competitive and the dancers should continue even if they fall or can't get under the bar. With that the band again began to beat on their instruments and the dancing resumed.
With in minutes the dance floor was again full. Cooper moved to a new table so he could see the limbo which was completely blocked from view by the dancers. As he settled in on a bar stool he watched the dancers. This time the moving circles were much more distinct, and moved rather more quickly. Earlier in the evening it might take over a half hour to make a circuit, not Cooper noticed the same dancers moving under the bar every ten or fifteen minutes. The bars being over ten feet long meant that multiple people were either under or preparing to go under at any one time.
Cooper noticed that for a while the bar was high enough that those using the local wide stance stomping dance went under with hardly ducking their heads, while the visitors were forced to adopt the local style of what Cooper decided was squat dancing. All this did not inhibit the passing gropes, if any thing the increased speed of the two rings meant there was less style and more urgency to touch as many sexy parts as possible in the reduced time it took to pass the opposite line. This set it seemed that the whole LeMarco yacht crew were bunched up on outer ring. Cooper guessed that Judy had gotten everyone together - No matter what the band leader said Judy would certainly see this as competitive and wanted to show she could go the lowest.
escorta arad escort turkey bugatti escort adoos eskorter escort fetish adult friendfinde shemale contacts
It was just as the outer bar had gotten to the point it took some effort to get under, about 4 feet, Cooper saw the first flash of lightning from the dark ocean horizon. Though he took note of it he was more interested in watching Judy approach the bar. With deft practiced precision she spread her legs and leaned back moving easily under the bar. Mandy followed just as smoothly. Bonnie, though not as graceful also slipped under. Heather approached, it was clear the tight mini dress would not let her legs spread as far, but you youthful limberness allowed passage. Tina was last, Cooper also noticed that Judy was carefully watching as she approached the bar. Tina was the tallest of our group of ladies but her athleticism gave her the strength to make it under within the confines of her mini dress.
Cooper guessed if the other dancers weren't blocking the way both Heather and Tina would have given the couple of guys at the table in directly in front a good view of what was up the skirts, but as it was no one got to see. As the bartenders lowered both bundles of bamboo, Cooper clearly noticed the breeze through the bar picking up and the lightning seemed to be coming closer. Now with the bar just about 6 inches lower, quite a number of people were falling or using their hands to keep them off the floor. Judy and Mandy got to the bar at the same time, both now showing effort to get under, but both making it. Bonnie did not as she tipped over onto her backside and scooted under crab fashion. Mandy made an a approach to the bar then stopped, backed up and pulled her skirt a few inches higher, allowing her to spread her legs wider. Cooper was sure this time the people in the inner circle got a good look at Heather neither regions.
Tina, blocked from his view by a large man, slipped under the bar while he was watching Heather.
Before the bar could be lowered again the storm hit. A sheet of rain descended on the people sitting under the awning/wall on the side furtherest from the bar. As Cooper's attention snapped to the area now in a monsoon, he laughed out loud when he saw what Bonnie was up to. After falling doing the limbo, two men who had been near her for some time had maneuvered her off the dance floor and to the railings that ran around the pavilion's deck.
One stocky guy's hands were obviously making a hasty retreat from Bonnie's breasts, but the second whom she was kissing with lusty abandon, still had his hand stuck between the slit in her skirt. With the damp thin material it was clear he was working at least one finger up in her. Cooper could see this for a good ten seconds before the chaotic crowd blocked his view. After the initial confusion, it took only moments to move the outer ring of tables so the sides of the pavilion could be lowered.
All sound was drowned out by the pounding on the tin roof. It was far louder than the band could have been and all conversation had to be shouted. Cooper looked around for Mr. LeMarco as it was clear the dancing was over for the night. He was in conversation with a short middle aged man and his very attractive companion. After some shouting he waved to Judy to come over and they continued.
Athens ladies Hellas Escort Female Escorts Greece Directory Escorts in Athens find an escort
It took some time for the crowd to clear as a good percentage had come by cab and there were only so many available. It was some time before Cooper realized that Bonnie was not inside the now stuffy club. As the club was meant to be operated with the walls in the "up" position, there were no windows, so he went to the door and looked into the dark rain but could see little. He went back in and found Tina. "Bonnie isn't here" he shouted. Tina smiled, "I saw her out by the railing with two men as the walls were being lowered. She's probably bent over the railing getting it good by now. "She paused and thought for a moment" But all the same, she is pretty drunk and the storm is bad. Do you want me to come with you to find her?"
"No, I'll be fine, no sense us both getting soaked. "Cooper said, then turned to the door. The rain was coming hard, but not cold. Before he had made it to the end of the side wall he was soaked to the skin, but it was refreshing after the stagnant club. He fully expected to see Bonnie with her soaking wet dress hiked up to her waist bent over the railing with one of the guys fucking her hard. He was just toying with the idea of joining them when he turned the corner to where he had seen her. But no one was on the rain slashed deck.
escort from greece
As he moved along the wall he saw a pile of white material in the mud just off the deck. He jumped the rail and picked it up. It was certainly her dress. Instantly it went from a jovial hunt for his slutty wife, to dark concern. He knew she had drunk way too much of the rum and was not in any position to take care of herself. The rain was coming harder now and he made a wide circle looking in all directions. Now he began to run as fear gripped him.
He ran back to the club entrance. Tina and Heather were waiting just inside. Before Cooper could say a word they saw the dripping dress he carried and knew Bonnie was out in the storm drunk and naked with two men she did not know. Judy approached the group and began to explain the plans but was cut short by Tina who explained what was going on.
"Now I saw her with Philippe LaTriea just before the storm hit. " Judy shouted over the racket. "Is that who you saw her with? He is about 50ish, a little on the heavy side but good looking and slightly balding. "
"Yea, that's him" Cooper responded.
Best-escort-greece We are a high class escort agency in Athens . In our agency you can meet the most beautiful girls in Greece , from all around the world. °We offer the very best escort service in Athens .
"And another guy, taller and younger"
"Well I can vouch for Philippe, it is true he will fuck anything that moves, but he is very nice and would not hurt Bonnie. "Judy answered.
"What about the other guy"
"I don't know him, but since Philippe is his sugar daddy it is unlikely he is a problem. But all the same we need to go find her. She could wonder off and get hurt or lost. "
With that Judy quickly rounded up the others and set everyone off into groups of twos into the torrent. Leaving Martin at the club to keep Bonnie there should she return.
Every minute, Cooper and Tina slogged through the topical storm, his apprehension increased. He saw a thousand ways she could get hurt. It was a slow search because the dark and rain limited their view to things nearly at their feet. He worried that they could walk right past her and never see her.
They had been assigned to walk the beach to the left of the club. The surf was a low tide with a broad band of sand between the crashing waves to their right and the trees on their left, giving as good a view as Cooper could hope. This was not a tourist area so beyond the trees lay, well kept bungalows, dilapidated shacks and deep jungle.
Athens Elite Directory independent escort from Athens, Greece
Now instead of visibility limited to a mere feet the bright sky lit up the white sand for miles. Silhouetted against the white sand, several hundred yards up the beach,was the shape of a nude woman. Not just a woman, Cooper recognized instantly it was Bonnie. Cooper and Tina began to run to catch up to her, as she was slowly walking the same way as they. The crash of the waves continued, so they were less than 20 feet away when Bonnie responded to their shouts.
She turned with a smile "It is so beautiful". She was completely unaware that she had been the object of a search for the last hour.
"You have been looking for me? Why aren't you dancing?"Her words came just a little too fast for Cooper to believe she was as sober as she thought herself to be. But he was so relived to know she was safe and oh was she beautiful in her Eve like glory confidently strolling in the moon light. If he didn't know the others were still looking for them he would have stopped and made love to her then and there, but he did know they were looking for her.
"Sweetie, let's walk back to the club, everyone is looking for you. " Cooper suggested.
And with out hesitation she said "OK" and started back, then added "aren't you kind soggy in those wet cloths?"
The concern for Bonnie had drowned all other thoughts, but now that she was safe and brought it up, he was a bit uncomfortable. Soon there were three nude figures walking back down the beach. Bonnie, still a bit buzzed, had no hesitation filling her husband in on what had happened.
East European Super Models Arround The World ::: Escort Agency
When the rain hit, Philippe was playing with her nipples, and Gaston (Philippe's friend) was finger fucking her as she alternately kissed both of them. They had wanted to go in when it began to rain but she was turned on and enjoyed their attention. To stop them, she had whipped off her dress and headed to the beach.
"You know men" She said to Tina "They are so predictable, they followed me like two puppies. "
"So what happened, you naked on the beach with two French men?" Tina eagerly asked.
"We made love, glorious love in the rain" Bonnie answered with exuberance "It was amazing. With the rain washing over us as we lay in the sand they did me in ways I'd never done before. They knew how to work together to please a woman. It was great, they did everything as I just lay and enjoyed. Gaston first went down on my pussy while Philippe worked on the rest of my body with his lips and tongue. Then they switched and when Philippe went to work on my clit I had one orgasm after another. I think they would have done me orally forever and I had to beg them to fuck me. When they did it was a first.
Gaston is big, not as big as Adam, but bigger than anyone else I've done it with. I pushed him down and mounted him, I went down so fast it hurt, but hurt such that I came just riding him.
escort.gr
He sucked my tits as I stroked up and down his long dick. The big surprise was when I realized that my ass was full of Philippe. As Cooper knows I have to be real turned on to get into anal sex and I have never had one in my pussy and ass at the same time. Well after about four orgasms,I was way turned on, and though it was weird,I just I screamed for him to fuck my ass hard. Oh, just telling you about it is getting me all tuned on. To feel both dicks in me was --- well --- I can't describe it - amazing. I was so overwhelmed by passion it was like I was in a trance. By the time they came I was spent. I just lay in the sand feeling the rain come down on my body. I felt so totally sexy - no not just sexy - I felt like I was a goddess with lovers at my beckoning to please me. "
"So how did you get down the beach, and where did the guys go?" Tina, totally engrossed, asked.
"Well, as I lay there they started messing with each other. Well that did not fit with my picture of me as the center of the sexual universe, so I took a walk - until you found me. "
Cooper observed that she was probably still fucking on the beach when he started looking for her. If it weren't for the dark and rain he would have seen her right off.
Escort, Bayan Escort, Escort Bayanlar, Escort Kızlar, Escort Bayan İlanları, Bayan escort, escort bayan, bayan escortlar, escort bayanlar, eskort bayanla
***
The LeMarco's had a fresh tropical breakfast delivered to the San Dinero just after dawn before Ramón cast off. They had two days to make it back to Miami and the LeMarco's had one more scuba stop they wanted to make. Under the power of the auxiliary diesel they would head directly into the wind for several hours before heading north east under sail. Ramón, taking advantage of the furled sail on the mizzen boon, had pitched a awning over the cockpit affording some shade to the passengers when they made there way up from below. After the long harrowing and wet night, no one but Ramón moved until the island was well beyond the horizon.
10:00 found Cooper listing to the rumbling of the engine. It seemed anomalous as he was used to the quite of being under sail. He absent mindedly stroked his erection. It seemed he had been hard since he found Bonnie last night. He had wanted to mount her when they arrived in the cabin, but as hard as his dick was, the rest of his body refused to move. He could remember planning to ask for a blow job from Bonnie or the other girls, but he had fallen asleep as soon as his head hit the pillow.
He looked around the cabin and found himself alone. He leaned up on his elbow and peered into the master cabin and saw Martin and Tina asleep. Once standing he could see in the aft cabin where Brain lay with Heather giving him slow head. Evidently his feet hitting the floor got their attention and both looked his way.
A-level/A+ : Anal sex Anal Rimming/Rimming : Oral stimulation of anus ATM : Ass To Mouth Bareback : Without condom BBBJ : Bare Back Blow Job (oral sex without condom) BBBJTC : Bare Back Blow Job to Completion (oral sex to orgasm - CIM) BBW : Big Bea
Heather briefly smiled at him before refilling her mouth with penis. Brian said good morning and eyeing his dick pointing skyward asked if he wanted a blow job too. Cooper got the feeling he didn't mean to for Heather to give the blow job declined saying he was hungry.
Climbing the short stair to the cockpit he stopped to listen to Bonnie retelling her story from last night for the third time, This time it was Judy who was asking for details. She was particularly interested in Bonnie's take on being fucked by two men at once.
"Well it was a first for me" Bonnie was saying "With all that rum in me and having already cum several times already it did not freak me out when I realized Philippe was balls deep in my ass. Looking back I think he has been fucking me for over a minute before my brain realized that wasn't just Gaston's giant cock. Part of it was that Philippe wasn't that big. At least I don't think so, the details are kinda foggy. "
Judy commented "Yea, I've had more than a few great sex stories that were lost in the fog of Jamaican rum. So did you like it?" "Well" Bonnie paused before continuing"Well, yea, it was good. No great. It's kina embarrassing but yea I loved the feeling of being serviced by two guys at once. It was kina overwhelming though - like too many sensations coming all at the same time. "
Mandy asked "Do you usually get into anal sex?"
"Not really" Bonnie answered "It's not that I don't like it, because I do, but it's kinda a hang up of mine.
aaa europemodels escort trans france escorts shemale gr jennifer stone escort amour russe escort www.escortnews.com www.escort.com shemale escorts escorttours trans escorts www.escort escort italy votka escort shemale escort greece
Cooper likes to lick my ass hole, but I don't much let him even though it feels really good. I guess I'm just too much of a clean freak to get into anal most of the time. "
"You ought to do an enema first" Judy advised "If I plan on doing anal with Martin or at a party I usually give myself an enema first. "
"Isn't that kina weird?"
"At first it was, but now it is a real turn on for me, kinda self foreplay. " Judy replied "I learned it years ago from a friend who did a lot of anal for videos. Haven't you noticed how shit free the anal scenes are in porno?"
"Never thought about it" Bonnie replied.
Judy looked directly at Cooper, who's head was just even with the hatch cover "Are you just going to stand there or come sit with us?"
Cooper, a little flustered, said "Yea, I was just coming for some breakfast" as he climbed the rest of the way up onto the cockpit deck. He was no surprised to see both the Mrs. LeMarco's and Bonnie lounging nude on the wide couch like benches that made a "U" shape around the large wooden spoke wheel in the center of the cockpit. He was a little surprised to see that Ramón who was at the wheel was also nude. Usually he wore his old shorts even when all of the passengers were nude. Then he noticed Judy was holding his shorts and surmised that she had insisted he take them off.
Mandy sat up and eyed his still very firm hard on and smiled "It's nice to see someone appreciates all this lovely flesh on display" and patted the cushion next to her indicating where she wanted him to sit. Bonnie was propped up against the cabin wall to his left so he took a seat between her feet and Judy.
Before he had even full sat down, Mandy's hand was wrapped around his member.
escorta arad escort turkey bugatti escort adoos eskorter escort fetish adult friendfinde shemale contacts
"Ohh its so hard. " She said with a smile.
Cooper had to make himself relax or he would have erupted then and there, so he focused on the fruit tray on a stand just in front of Ramón and the wheel. He leaned forward to get a plate. Mandy only released her grip long enough to lay out on her front, so that when he sat back down her head lay propped up by one hand, inches from his cock. Her free hand again wrapped her fingers around him and slowly stoked. She looked across the cockpit to her mother-inlaw. "He is defiantly longer than Brian or Martin. " She said as she examined Cooper's penis.
Judy answered "Yea longer, but I think that Martin is thicker, especially in the head. "
"Yea, your right. " Mandy replied, "Martin has that mushroom head, Cooper here has more of a torpedo dick, but I'm sure I can take all of him with no problem. "
Cooper was taken aback at this banter about his penis. Even with all that he had seen in the past few days to have a woman talk like this to her mother-in-law was very strange indeed. His thoughts were cut short when he heard Judy say "go ahead and try" and momentarily Mandy leaned her head forward.
Though he could not see because his lap was filled with blond hair, he could feel her lips grip tight on the base of his cock and slowly rise to the head before moving downward again.
Bonnie, from her position to Cooper's right had a better view, but it took some shifting to actually see Mandy deep throat her husband. She had never been able to go that far down with out gagging, but on each stroke she watched Mandy's lips go down into Cooper's dark pubic hair before pulling the already taut skin upward as she clearly was sucking hard. An unexpected pang of jealousy popped into her brain. It surprised her that after all they had done, it would still bother her to watch this young beautiful woman blowing Cooper. As she watched she realized it was not the fact she was blowing him, but rather she was doing something she had not learned to do. She was jealous that Mandy was deep throating and worried Cooper would see her as inadequate in the oral sex department.
Her self examination was interrupted when Judy continued her previous discussion. "As I was saying before Cooper came up. OH I made a pun, Cooper came UP. "
Cooper enjoying him self but needing to refocus, added a very artificial "Ha Ha" before she went on. "I do like having a dick in my ass and pussy, it is great; but, I really get off on having two dicks in my pussy at once. "
Bonnie who only vaguely remembering Cooper mentioning that he and Brian had fucked her at the same time in the dingy ride back to the yacht, quickly forgot her thoughts and wondered how any woman could do that.
Reading the surprise on Bonnie's face, Judy explained. "See, I've always had a big box.
Athens ladies Hellas Escort Female Escorts Greece Directory Escorts in Athens find an escort
Even as a teenager I masturbated using big things, one of my usuals was a flash light. Not those little ones, but he big "D" cell flash lights. I must say it was a bit of a let down when I started doing real boys because only a few of the hundred or so I guys I did in High School really filled me. Even Ramón here, with his very nice tool doesn't begin to make me tight.
Over the years I have made it with more than a few real donkey dicks that felt great inside, but inevitably they were attached to people I did not care to spent a lot of non-sexual time with. Now that is not to say Martin does not get me off, because we rarely screw when I don't come at least once. It's just I do like to feel filled. Lots of time I put a small vibrator in me when Martin or other regular sized guys are in me, but when I really want my pussy filled to the max, I like two guys to do me at once. Both in my cunt I mean. "
"I can't imagine" Bonnie gasped.
Mandy, who was evidently listing as she sucked, lifted her head and added "Me either"
"Well even with two average sized guys - like Martin and Brian it stretches me to the max. The next day I'm always sore, but I never regret it. OK, I have regretted it a couple of times because it hurt to walk for days. But that was when one of the guys was really big"
Bonnie, though she thought she was beyond shock, stared at Judy. "But their dicks are rubbing on each other.
escort from greece
" as she thought of Father and Son doing her at once.
"What's funny" Judy said with a smile "Is the guys who have never had any bi experience are usually the quickest to cum doing that. I've had several of them admit to me that they came so quick because the other dick rubbing on them. I've never yet had any guy refuse to do a double on me, no matter how macho they are. "
Bonnie was now shaking her head "No way, my cunt is just not that big. "
Mandy lifted her face off Cooper's tool and added "I agree, no way. I must admit it's a kinky turn on to watch Judy do it, But when I do DP, I'll stick with one in my ass and one in my cunt, and I don't' do that all too often. " Cooper was lost in bliss. She continued to play with Cooper's swollen head with her right thumb and fore finger as she spoke. "I'm still undecided about tonight. " She looked up to Judy with a knowing smile.
Bonnie began to ask what that meant when Ramón interrupted; "Ladies", "I'm sorry but your going to have to move so I can get the sails up. And if I can borrow Cooper it will go quicker. " Judy instinctively took command, "Come on girls lets get this food down below while the guys work. "
The naked women scooped up the trays and headed down below.
Best-escort-greece We are a high class escort agency in Athens . In our agency you can meet the most beautiful girls in Greece , from all around the world. °We offer the very best escort service in Athens .
Cooper sat bewildered, almost ready to cum, he now sat with his dick rock hard and he wasn't about to sit and jack off in front of Ramón. He was amused to see Ramón's penis was now flying at full staff, evidently from watching Mandy give him head. From below he heard Judy bark "Brain, pull your dick out of her mouth and get up and help them hoist the sails. " Quickly Brian was up the steps, also sporting a full erection.
He didn't seem angry about being interrupted, Cooper was sure it was because he knew full well he would get all he wanted today. Without waiting for Ramón to tell him what needed to be done, Brain beckoned Cooper to the bow and the pulled the lines raising the two jib sails.
"Well I'm glad to see your taking to all this well" Brian said as they cleated off the lines "Some guys think they can handle it, but when they actually see their wife fucking like a damn cat in heat, they just flip out. "
They took hold of the mainsail line and pulled "No problem here" Cooper answered "I like to see her have fun, and it's a turn on for me"
"Oh, I like to watch Mandy too, but not all guys like it. Two years ago we invited Steve McKinney and his wife. We thought they would be fine because they had been having a three way with his secretary Joan, remember her, for a year, and Joan had been of a couple of these trips. Well, he was cool the first day, he got into the nude women and wasted no time in banging Judy in front of his wife. That night we had a big group fuck and I began to get bad vibes from him. I couldn't say what was wrong, but when I watched him watching his wife fucking dad, I just knew something was wrong. The next day he just went to pieces when he woke up from a nap to find me just cumming into her cunt. He just went ballistic.
Athens Elite Directory independent escort from Athens, Greece
If we weren't just an hour from Martinique I don't know what would have happened. We dropped them off and they flew home. He quit the company before we got back to work. It was a mess. "
"So why did you think I would be OK with it?"
"Tina had told Dad what Bonnie had told her about how you had loved watching her do Adam and her friend's husband. And how you really liked coming home from work and going down while she tasted of him. Obviously you were cool with her doing other guys. "
"Well, it's not like I ate gobs of goo - it was usually well over an hour before I got a chance to go down on her and by then all that was left was a little salty taste. "
"But it turned you on, and that is what matters. "
"Yea, I must admit it did" Cooper replied.
As they were wrapping up the lines Cooper heard Tina's voice from the cockpit "Well, three stiff poles in the breeze, maybe we should tie a sail to one. "All three guys still had their poles standing up. Cooper knew his was up from talking about Bonnie fucking, Ramón's was up because Tina stood behind him, reaching around to stroking it, and Brian's seemed to always be hard.
"You can tell the girls that the sails are all up and they don't have to stay down there" Brian told Tina"I can, but I think they found some entertainment that doesn't involve dick. "
Tina answered "Then why aren't you partaking"
Cooper asked "First, because Judy, Martin and I were up playing long after everyone else was asleep.
East European Super Models Arround The World ::: Escort Agency
Second, it is just too stuffy down there during the day to have fun. I mean working up a sweat by fucking hard is one thing, sweating when you just laying there is something entirely different. "With that she let go of Ramon's penis, slapped him on the butt and took her towel to the bow closely followed by Brian.
Cooper made himself comfortable on the bench on the right side of the cockpit which was shaded by the mizzen sail. He had decided he'd had enough sun. Now with the motor off the sounds were of the waves on the bow and an occasional ruffle of the sails were just about all to be heard. Almost, because directly below him four women were in a Sapphic daisy chain. From the opened port holes and hatch the quite but unmistakable of womanly pleasure filtered to Cooper's ears. It wasn't the a continuous sound, but just the occasional groan or sigh and every few minutes he could make out a voice clearly saying "Yea right there" or "Oh, keep doing that"
Though he thought about going below, he did not want to interrupt their good time. He did want to stroke his tool which had been hard most of the time for the last hour, but he just could not bring himself to do so with Ramón standing at the wheel just feet from him.
"So Ramón, do all your charters have this much fucking going on?" Cooper queried
"Not many this much" Ramón answered with his thick Cuban accent "You know this is Señor LeMarco's boat, but when he isn't using it I take care of it as a charter for him. Sometimes have man and woman on charter sexing on cabin roof.
escort.gr
"
"How often do they ask you to join in?" Cooper followed up.
"Oh, mostly it is ladies who come to me for pleasure when their men are asleep. Many men not know how to please their ladies and only please them self then go to sleep. Woman come to Ramón and he please them good before the lay back with sleeping man. Man never know not only his seed in his woman. "
"How many are like the LeMarco's and have you join the husband and wife?"
"Sometimes with new charter, but usually with charters who come on La Dinero many times, like the LeMarco's, they like me to pleasure ladies every trip. "
"And the gentlemen?" Cooper pressed
"Si and sometimes the gentlemen too"
With that Cooper relaxed and listened to the sounds of the yacht and the lovers.
After a time he thought he'd recognized the sounds of a number of orgasm, when the quite sound were broken by Mandy yelling out "FUCK, FUCK, FUCK, OH FUCK YES," and then the subside into loud incoherent mumbling, as evidently some one had done a real job on her. Before Mandy's ranting had ended Cooper heard heavy foot steps moving in the cabin. He guessed it was Martin moving from his cabin in the bow to the aft cabin where the women were playing. Cooper mused how Martin would not worry about interrupting the girls only time, he would have one of them speared in seconds with out asking if they wanted him to join. Sure enough in seconds he heard the rhythmic slapping of flesh indicating he hadn't said a word but went straight to fucking. Cooper wondered who he was doing first. Now with Martin in the room he would not be invading the all girl play, so finally Cooper would get some relief for his raging hard on.
"Ramón" Judy's voice came up from below "Ramón" Bonnie's voice echoed.
Escort, Bayan Escort, Escort Bayanlar, Escort Kızlar, Escort Bayan İlanları, Bayan escort, escort bayan, bayan escortlar, escort bayanlar, eskort bayanla
"Could you come down here" This was followed by some words too quiet for Cooper to make out followed by some laughter.
Cooper had not gotten up to go to the hatch, so it was not unreasonable for Ramón to turn to him and ask "Señor, take the wheel for a while, por favor, I am being summoned. "
Though Cooper had wanted to join the group, his disappointment was mitigated by the fact he has wanted to sail the yacht since they arrived but had not dared to ask. When Cooper stood by the wheel Ramón pointed to the compass and said to stay on the same south by southwest heading until he returned.
Cooper gripped the large steel wheel and scanned the taut sails. He knew if the wind held steady he would need to do very little. He watched the still naked Ramón descend the steps and turn to enter the aft cabin.
He distinctly heard his wife's voice say "me first" after a few minutes he again heard Bonnie's voice "Oh yea, this is great"
For the next hour or so he steered and occasionally adjusted the sails using the lines that were cleated on either side of the cockpit. From his new position he could hear some what better that before and he tried to figure our the various couplings below by the sounds. Occasionally he could hear the hard "slap, slap, slap" of hard fucking, and other times he heard commentslike "lick right here" or "Move over here so I can get to you". Like before he was sure he could tell a few times when one of the women came, and he was sure he could tell when Martin shot a load. But the lustful murmur continued longer than Cooper thought possible, the he noticed the noise almost completely ceased except for the sound of one couple fucking. Ramon's grunting orgasm was the closing note of the sexual symphony, then silence. For a good ten minutes no sounds except the waves and sails, then up came he six sweaty, exhausted and naked bodies up to the cockpit. Ramón took his place at the wheel and the others collapsed onto the cushions surrounding the cockpit.
A-level/A+ : Anal sex Anal Rimming/Rimming : Oral stimulation of anus ATM : Ass To Mouth Bareback : Without condom BBBJ : Bare Back Blow Job (oral sex without condom) BBBJTC : Bare Back Blow Job to Completion (oral sex to orgasm - CIM) BBW : Big Bea
"That was great" Many said in a breathy voice
"Amazing" agreed Heather
"Oh, Bonnie, how did you learn to eat pussy like that?" Mandy said more to herself than to Bonnie "You kicked my ass with that tongue of yours. That last orgasm you gave me almost gave me a heart attack. "
"I think every ship in the Caribbean hear you cum that time" Judy interjected.
Cooper could see a smile form on Bonnie's sweaty face. Slowly she answer "well I just wanted to give you back what you did for me. Between you and Heather I don't know how many times I came. "
"But that didn't keep you from fucking the hell out of both my husband and Ramón. "
Bonnie smiled again. She felt very good about herself. She knew part of this was the leftovers from what must have been ten orgasms, but mostly she felt good she had brought made both men cum and all three women to multiple orgasms. Here among what she considered the sexual elite, she not only held her own, but out performed them all. Once again she felt like a sex goddess. She felt the semen from two men oozing out of the cunt, down her ass and dripping onto the cushion. She closed her eyes, "This is good" she thought as she enjoyed to moment.
It was Heather who realized that Cooper wasn't nearly as contented as everyone else.
aaa europemodels escort trans france escorts shemale gr jennifer stone escort amour russe escort www.escortnews.com www.escort.com shemale escorts escorttours trans escorts www.escort escort italy votka escort shemale escort greece
Possibly because she was the youngest and thus recovered from the exertion the fastest, but more like likely because through out the week they had both felt a little like outsiders and spent a good deal of time talking.
"Am I the only one who remembers poor Cooper sailed the boat while be played?" Mandy said with an annoyed tone. In all the time he spent with her, Cooper never made any sexual overtures to Heather, so when she moved and straddle him, he was in shock and did not help at all as she guided his penis into her. She had given a half a dozen stokes and was moving down to kiss him before he responded. They kissed deeply as she rocked her pelvis on his. She was still tight after fucking Martin and/or Ramón. That was amazing, and very wet. Not wet, but squishy. He felt the warm cream that he was pushing out of her coat the base of his penis. Even on the last day, another first: genuine sloppy seconds, or thirds rather. Still she did not feel loose the way Bonnie did after another guy had been in her.
He broke off the kiss and said "Heather, your so tight, I thought you did them both?"
"Sure they both did. Cant you feel their jizz squishing out?Ramon alreasy pushed out most of Martin's, so its mosty his that he gave me after doing your wife" she said before covering his mouth again with hers. He gave into the moment and just enjoyed the pleasure she was giving.
Across the cockpit, Bonnie watched this beautiful young women riding her husband.
escorta arad escort turkey bugatti escort adoos eskorter escort fetish adult friendfinde shemale contacts
This time she was not jealous, in her sense of sexual empowerment she had nothing to fear sexually from Heather or any other woman. She was a sex goddess. But she did enjoy watching Heather's ass lift up exposing Cooper's meat opening those tight lips, then dropping down to push him all the way inside her. Watching this she felt her nipples becoming erect once more.
When she stopped moving up and down on him, and began pressing her clit into his pelvic bone Cooper knew she had moved from simply pleasing him, to working on her own orgasm. She pressed harder and moved her hips in circles causing a bit of discomfort for Cooper, but he was not to complain. He didn't have long to wait for after just a few minutes of this her pussy clamped down on his dick as her hips quivered with the waves of orgasm.
After taking a moment to recover she dismounted him and told him to stand. Once up she got on her hands and knees in his seat, offering herself to him. Cooper wasted no time and slid his penis back into her. Looking down he could not help but think of what a great ass she had. Now being watched by friends as he drove hard into her was an enormous turn on, but watching that ass with his dick going in and out of the tight cunt below was all Cooper needed to reach climax in less than a minute. The orgasm was huge. He had to hold on to her hips to keep from falling over. He forced himself to keep stroking through the orgasm until his penis softened to the point he could not continue.
It was worth the wait he thought as he collapsed next to his wife.
All was quiet for some time in the cockpit until Ramón announced that they were about a half an hour from the dive spot: The last stop on their itinerary before heading back to Miami.
***
It was late afternoon when the scuba gear was stowed back in the lockers and the sails hoisted for the final leg back to Miami. Since neither Bonnie or Cooper knew how to scuba dive, they explored the more shallow parts using snorkel gear. Bonnie was glad she would have a few stories of her trip she could share with her mother and her church friends.
As they all stretched out for one last session of nude sun bathing on the deck Martin came over to Cooper and said.
"We will need to sail through the night to be sure we make it to Miami in time to catch our flight. Could you help out by taking a turn at the helm, so that Ramon' can get some sleep?"
"Sure, but I've never sailed at night"
"It's easy, with the radar on you will know if a ship is approaching and we will be in deep water so all you have to do is keep a watch on the sails and our direction. I think you'll enjoy it. "
And so it was set, and agreed that Brian would take the early shift and Cooper would take over at 2:00 AM, then Martin would helm until dawn.
Cooper tried to relax next to his wife on the cabin roof, just in front of the mainmast , but even though he was dog tired from snorkeling he couldn't relax. It seemed she was asleep so he was quiet while he sat up and leaned against the foot of the mast. Though it had been almost a week since he had first seen Mandy strip off her swim suit, he still felt his penis stir with excitement as he looked to the fore deck and in plain view were Heather, Tina, Mandy, Brian and his wife all stretched out completely naked in on the teak deck. The only motion was Tina slowly moving her hand in the crotch of Heather who lay next to her.
He swiveled around to look behind him to the cockpit.
Athens ladies Hellas Escort Female Escorts Greece Directory Escorts in Athens find an escort
Martin, not surprisingly, had his camera out. Judy was posing for some photos beside Ramón as he stood behind the wheel. The view did not allow Cooper to see below their chest level, but when Judy stooped down Cooper could only imagine she was giving him head as her husband trained his camera at Roman's waist.
He wadded up a towel and relaxed against the aluminum mast and watched the beautiful afternoon sun play on the ocean, and the ever so slowly evolving interplay between the people on the foredeck. It was all so quiet and peaceful. It took some time for the bodies to every so slowly slew around till Tina and Heather were in a loose 69. Mandy had Brian penis gripped in her hand but was only holding, not jacking it. Cooper's eyes drooped as he touched his penis; there was little movement except the slight rocking of the girl's heads.
The pace of the last week took it's toll, and sitting against the mast he fell into a deep sleep of utter exhaustion.
Next thing he knew he was being shaken hard. In a daze he found the sun was sinking and momentarily enjoyed the feeling of a hand on his now hard penis. But he was astounded to find none other than Martin La Marco's hand stroking him. Not surprisingly it had grown rock hard as he slept.
"Come on, Judy is requesting the service of this. " Martin said as he gave Cooper's organ a slight jerk and moved along the walk to the fore deck carrying the always present camera.
escort from greece
Cooper sat in stunned silence for a few moments, in disbelief that his boss had just grabbed his prick. The bright sun was gone but there was still plenty of light to see down on the foredeck Brian and his step-mother were messing around, but could not see just what they were doing. The other women, including Bonnie, were sitting up against the railing and it seemed to Cooper that they were clearly an audience to activities of Brian and Judy.
Bonnie smiled, this would be some show. She could tell Cooper was still disorientated from be suddenly awakened. It had been a show already. A half an hour earlier,Judy and Martin had brought up some pillows from the cabin and asked the girls to make some room for what she said was a traditional last night activity on these trips.
The foredeck was not a large place, and as one went toward the bow it got narrow enough that one could easily touch both rails at once. Bonnie snuggled up with Tina because, when Brian had made himself comfortable laying on the pillows, he was close enough to touch her legs as she leaned against the port (left) rail or Heather on the starboard. With all the fucking that had been going on she wondered why the apparent production as she motioned Mandy to come mount her husband. They fucked furiously for no more than two minutes when she unmounted him and turned around.
Judy handed her daughter in-law a bottle of lube and told everyone this would be a first, not just for the annual trip, but a first time ever. After lubing her own husband's penis she turned to face the bow and slowly guided her husband up her ass. For a few minutes she rocked up and down on him quietly moaning.
Bonnie whispered to Tina "What is going on? What is a first"
Tina just pointed to Martin who had given his camera to Judy and was moving forward, stroking his semi-rigid pole.
Best-escort-greece We are a high class escort agency in Athens . In our agency you can meet the most beautiful girls in Greece , from all around the world. °We offer the very best escort service in Athens .
Kneeling in front of his daughter in law he kissed her gently on the lips, then guided her to a position lying on her husband's stomach. Brian positioned a small pillow on his chest and her small stature made for a perfect fit with her head under his chin. No sooner had her head come to rest on the pillow, than Martin rocked forward slipping into her vagina as he went.
Tina whispered to Bonnie "This is the first time Brain and his dad have done her at once"
Though Bonnie now thought herself amazingly open minded, to see Martin on top of his lovely petite daughter in law, with his balls slapping on his son beneath was too much. She was beginning to consider if going below would be too offensive. It was obvious they liked the audience. She was spared a decision when after about 10 minutes, Judy slapped Martin on the butt and declared it was her turn.
Sure enough soon Heather was shooting the photos as Brian and Martin did Judy, but like she had said earlier, both men were in her wildly stretched out pussy. Judy being Judy gave a commentary about what was going on and how it felt. For Bonnie, this was very different than before. As she watched the "Judy Sandwich" and listened to her telling everyone she was about to come, again, Bonnie found Judy's wonton depravity in relishing having her husband and his son strangely exciting; exciting enough that she had moved Tina's hand to her clit to sate her rising desire.
It was after her third orgasm that she told her husband to go get Cooper. She was sure he was still not fully awake as Judy guided his dick into her already occupied cunt.
She was right, it was still dream like as he began stoking in and out. This was not a totally new sensation, more than a few times had Bonnie seen him sleeping with a hard on and began to fuck before he was fully awake.
Athens Elite Directory independent escort from Athens, Greece
He just let the good feeling of he tight cunt keep coming. He could feel Brian's penis under his, he had felt that at the luau, and this time he had time to enjoy the feeling of his sensitive organ sliding up and down the ridges of Brain's extremely hard tool.
It was hard to tell how long he had been steadily stroking in and out of Judy when he felt someone began to run their hands over his ass. It was sexy not knowing who, so he just let himself enjoy as the hands caressed his ass then his swinging balls then up to send shivers up him as a lubed finger slipped up his asshole.
So much for just relaxing and enjoying, this pushed him instantly to the brink of orgasm, and if it weren't for the fact he had been having the most sex in the shortest time span ever, he couldn't have stopped it. But, this time, knowing he had an audience, he managed to force himself to relax and stave off the ejaculation. He concentrated on slowing his breathing and relaxing the muscles. He still felt one hand on his ass and the finger working in and out, but now he kept it from overwhelming him. He shifted his thoughts to who was doing his ass, but he knew instinctively it was not one of the women. He know his boss was fingering his ass and when a few moments later the finger was withdrawn he knew what was going to follow, but wasn't about to object.
Bonnie could see what was happening and knew the end result before her husband. She laughed to herself as she watch Martin fingering Cooper's ass, with his ever stiff cock almost touching Cooper's buns. "Cooper, likes anal sex, well now he's going to get the receiving end. " She quietly whispered to Tina, who was still slowly caressing Bonnie's sex.
She watched as Martin pulled his finger from Cooper and spread lube up and down his cock before slowly easing between her husband's buns.
East European Super Models Arround The World ::: Escort Agency
She saw him stop momentarily, then she could tell Martin's prick was moving past the spinaches and into Cooper's rectum. Once he was balls deep, Martin paused for several minutes. Bonnie, assumed he was letting Cooper's ass adjust to the intrusion. She looked around the darkening fore deck. Mandy was busy with the camera getting just the right angle to record Cooper's deflowering.
To Cooper, initially at first, it just felt like he had to take a shit. It didn't particularly hurt, Bonnie had put larger dildos up him and they were more rigid than his boss's penis. In a strange sort of way the fact he was being fucked by his boss turned him on, the simple idea of him being someone's' sexual play thing was exciting. With out planning to he blurted out "Fuck me Martin, fuck me hard"
"Yea, let me feel you fucking his ass" Judy's reiterated, her face pressed against his right cheek. That voice pulled Cooper's mind away from the dick in his ass to the larger picture of him being in the middle of a four way fuck. He was glad to see the flash of the camera, knowing he would get to see what the whole pile looked like.
Martin began sliding his tool in and out of Cooper. The feeling he needed to eliminate passed as he began to enjoy the feeling of being ass fucked. In short order Cooper was being slammed by Martin, witch in turn drove his penis hard into Judy. Soon the "need to shit" feeling was replaced by sheer pleasure as his sensitive anal opening was drilled time and time again.
escort.gr
Again his balls were aching for release, and again Cooper successfully pushed down the need to cum.
To Bonnie it was just a tangled mass of bodies. She couldn't believe how much control Cooper was showing, the sandwich pounding continued for over five minutes when Brian insisted the group get off him. When the group disengaged though all were breathing hard, all three dicks were still at full staff. She had a feeling this was just a warm up.
She was right, it was nearly dawn when Bonnie, hardly able to walk fell in her bunk. Judy had insisted that it was tradition that before going to bed on the last night, Bonnie (and everyone else) must have sex with every single person on the trip. So it had been literally an all-nighter. She had lost count of the numbers of times she came. A couple of times there was group action, but mostly it was one on one (or two) with the others telling tales of their sexual past while watching one couple after another go after it. As it was the only two who didn't have sex together were Brian and Martin. Bonnie was a little surprised those two had any morals left. She was pleased, and somewhat surprised that the best sex of the night was with Cooper. True, she only did Ramón, Judy and Mandy for a few minutes each, and she did have to admit it was partly because his dick had the flavor of several of the women and his mouth tasted of Brain's cum. Bonnie wasn't sure why, seeing him sucking the last drip from another guy got her motor running, but it did.
Escort, Bayan Escort, Escort Bayanlar, Escort Kızlar, Escort Bayan İlanları, Bayan escort, escort bayan, bayan escortlar, escort bayanlar, eskort bayanla
She and Cooper made love with the others watching for longer than any other couple had gone all night. . Except maybe Tina and Heather who quietly did sixty nine in the shadows for over an hour. All in all it was like no night she had ever had, she was asleep in seconds.
.
Welcome to Escort Rotterdam site
Rotterdam women hooker
https://www.sexguide.nl/escort-rotterdam/
call girls holland lady
https://www.sexguide.nl/eng/escort-rotterdam/
call girls in holland lady
escort netherlands girls
https://www.sexguide.nl/
call escort holland lady
https://www.sexguide.nl/eng/
hookers holland lady
Unforgettable dates with best escort models of Malta on
malta.escortnews.com
!
Beautiful call girls from the first-class agencies in Malta!
Malta is a Southern European island where you can find many unpredictable call girls. This island is a popular tourist destination with a nice climate, multiple attractions, and architectural monuments. You will be happy to be accompanied by a fantastic totty while visiting War HQ Tunnel, and St. John's Co-Cathedral. Our online service of call girls in Malta deserves your attention. When gentlemen are searching for sexy models that can make them happy and please to the full, they enter our site. See the endless list of the most impressive escort models in this town and choose one. Any of them can pleasure you in a few hours. Isn't it fantastic? Everything is real.
Malta girls
will show you the real delight! Petite flirts with fashionable forms and exquisite faces are ready for entertainment. Check their profiles to book the best one. Age, weight, and contact information are all you need. You'l be happy to meet one of them or all of them in turns. These honeys are so close to you. Inform us that you are interested in a date. If your hurt tells that you need to meet one of these sensuous lassies, you should listen to it.
maltaescorts
gives you a possibility to change your life and meet girls that cannot be forgotten.
The top-class escort agencies in Malta on one website
Malta escort services provide you with all information about top models. These information is useful when a customer is looking for such crazy fun like domination, pissing or some other fetishes. Realize all your dreams thanks to
Malta escort agencies
. It is not easy to choose an appropriate sexual partner in real life but this online service gives you amazing opportunity. Winning, well-educated, and brave barbies cannot wait to love you and have amazing fun together. If you desire to get pleased by two escort models at once, we will find two stunners who work in a team. New lookers and new tours appear on the site permanently. Attractive honeys are ready to meet you and give all priceless pleasures. Gentlemen use escort services very less. Most of them consider that it is too much for them. This isn't true. If you want to admire excellent dollfaces close to you, this wish should become true. Most of all call girls of Malta do their work perfectly. You should experience it if you come to this amazing place. All necessary information is
here
https://www.topescort.com/kiev/trans
- shemale kyiv
escort saudi arabia
https://escortnews.eu/escorts/Singapore
- escort news
https://escortnews.eu/escorts/Canada/Halifax.html
- halifax escort services
shemale in lisbon
https://www.topescort.com/washington
- escort in washington dc
Escort girls
Escort girls -
cuba escort agencies
Escort Harstad
Don't miss an opportunity to discover Escort. Come and enter
https://sexjobs.gr
in order to unveil what a true kinky pleasure feels like and indulge yourself with top-quality satisfaction
Reasons why Escort hongkongescort.org is so popular among travellers
Escort is situated in the very heart of world and can certainly be considered as one of the most charming places in world, that is recognized among all those, who prefer travel around the world. Fortunately, there are a lot of spacious parks, remarkable monuments, unbelievable buildings and amazing places of interest, vividly expressed culture, very tasty food and many other attractions. Only here you can walk down the roads, enjoy different sport activities, sunbath on spectacular beaches, dance non-stop during stunning parties within the city. Nevertheless, has more than you could only imagine, but it's just hidden from everyone's eyes and only the bravest ones will unveil all those hidden gems of Escort as long as they know where to search. Don't hesitate to visit
https://www.amsterdamescorts.org/
, the most suitable website for all those dirty-minded guys, who simply cannot imagine their lives without unforgettable lechery. You will certainly enjoy what you are about to witness in Escort.
What to expect from Escort escortnews.com
Visit Escort
https://escort-cyprus.blogspot.com/
official website in order to discover amazing escort offers at and check out an entire new side of this amazing, yet lecherous city. Even those who come here for the first timer, will not also have some great time without any complications. The website works in a very straightforward, yet reliable and fast manner. Visit the registration page in order to perform registration within a few minutes and right away start selecting escort babes that you would like to meet.
There are a lot of various categories for you to choose from, hereby you can be sure to surely find what you like the most. Don't miss a chance to enjoy standard, VIP, diamond and other categories, based on your budget. Regardless of the category, you will definitely get to know plenty of stunning hotties in
http://dubaiescortsbaby.com/
. Sexy Latinas, filthy Asians, nasty Caucasians, dirty-minded Europeans, horny Arab ladies, gorgeous ebonies are waiting for you in order to show off their deeply impressive escort skills. Feel free to go through their CVs and have a look at their exciting photo collections, which expose their juicy body shapes from the best angles.
Safety and Diversity of Escort Services
Now we have reached the most interesting part of our journey through Escort city. Time to identify what you are going to do with those agile escort babes. We continuously work to improve the quality of our services and make sure that our hot chicks can deliver only the best escort services to each and every customer of ours. My word, those hotties know the most exciting methods to deliver the ultimate satisfaction to absolutely any dude on this sinful planet. Hereby, feel free to implement your desires with breathtaking oral sex, arousing escort massage, lecherous cosplays, incredible toying, amazing ass-fucking, stunning handjobs, unforgettable pissing, passionate group sex and many more. Our ladies will certainly do all they can to satisfy you to the maximum.
When it comes to private information, we take it very seriously and ensure that it stays completely safe at all times. Top-quality escort services and safety in operations make our customers come and visit
Escort
again and again. So, don't miss such an incredible opportunity to unveil the lecherous pleasures that Escort and its mouthwatering chicks have prepared for you, because you will like it for sure!
best escort amsterdam
sefaköy escort
escort bodrum
antakya escort
taşdelen escort
escort ioannina
high class escort berlin
maltepe çıtır escort
luana escort
antalya vip escort
escort hellas
male escort greece
escort heerenveen
escort massage thessaloniki
babylon girls escort
almere escort
twitter izmir escort
escort den bosch
out call escort girls in inland empire ca
escort girls ny 40 dolares
man fucked with two escort girls
escort izmir
escort girls in new york
pretty woman escort
lisa escort breda
escort enkhuizen
malena escort
escort service roermond
high class escort nederland
punta cana escort girls
american escort girls
salarya escort
ayvalik escort
shemale escort in athens
trinidad escort girls
hot escort girls
ipanema girls escort
volos escort
beşiktaş escort
escort call girl
escort bussum
canakkale escort
ukrayna escort
nilüfer escort
athens escort news
escort girls minneapolis
transexuel escort in athens
sirina escort
xvideos escort
izmir kapalı escort
polish escort
czech escort
klarisa leone escort
escort bureau
escort girls colima mexico
escort women
biga escort bayan
bielarus escort girls
escort bureau rotterdam
akcay escort
amanda escort
θεσσαλονικη escort
korean escort girls video
greek escort forum
Escort girls in Batumi - Escort females in Batumi provide a service that goes beyond simple lust
Batumi, a city in southwestern Georgia, is a mesmerising combination of ancient history, lively nightlife, and stunning natural beauty. The city's appeal is heightened by the presence of the beautiful Escort girls Batumi, who lend an air of refinement and attractiveness to the exciting environment.
These escort females aren't your typical date-night company. They have a rare and wonderful combination of poise, attractiveness, and intelligence. When compared to one another, there is no mistaking which one is which; they each have their own unique brand of attraction. They are more than simply good-looking; they are intelligent, well-read, and culturally savvy, with a firm grasp of the history and traditions of the local area. Their attractiveness comes from inside and is a result of the many cultures from which they hail.
Escorts Batumi -
https://escortnews.eu/escorts/Georgia/Batumi.html
Escort girls in Batumi have beauty that goes beyond the superficial. They personify Batumi, a city that manages to be at once cutting-edge and ancient, bustling and tranquil, international and indigenous. You might just as easily find them at a fancy restaurant as you would at a little pub in Georgia. They are capable of deep philosophical discussions, charming you with their humour, and holding your attention with their knowledge of art, history, and culture.
Escort girls Batumi
The thrill of doing sexual acts with these escort females is unparalleled. They're great friends and talented lovers. They are experts in catering to customers' wants and needs for an enjoyable and unforgettable encounter. In addition to protecting their clients' anonymity, they also keep any interactions between themselves and their customers under wraps.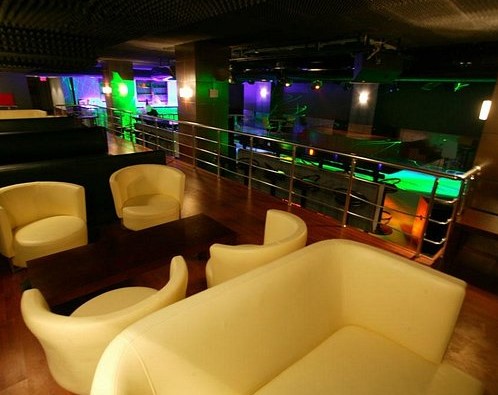 Escort girls in Batumi
Batumi's nightlife reflects the city's energy and diversity. The city has a wide variety of places to go out and have fun at night, ranging from chic lounges and trendy pubs to old-school taverns in the Georgian style. The city's nightlife is made all the more exciting by the presence of escort females. A night out on the town with them would be fantastic, whether you're planning on hitting the clubs, eating at a nice restaurant, or just strolling the city's picturesque streets.
Visiting Batumi as a tourist is a wonderful adventure. The city is home to a thriving nightlife, magnificent beaches, and a fascinating past. Escort females in Batumi contribute to the city's attractiveness to tourists. They're great company, but they can also tell you interesting things about the local culture and way of life. Beautiful and pleasant females like these will make your time in Batumi unforgettable, whether you're checking out the city's historic sites, relaxing on its beaches, or getting down at the local nightclubs.
https://escortsakarya.org/
https://escortnews.com/
https://escortnews.eu/
https://escorthub.org/
here
visit Escort Hub
Escorts Whanganui
Click