/

Crossing Our Minds: A True Story[Part One]
Crossing Our Minds: A True Story[Part One]
Transgender
2010-07-31
So this is the first part of a true story detailing the events of my life within the past few months. A few side notes here is that this story of mine was first posted on the site 4chan, so sometimes I refer to the users of 4chan and some people that I have met on 4chan, so I hope it isn't too confusing. Anyway, here we go.
I am not really much of a story writer, but I will do my best to type up the events that have recently taken place in my life that I feel like sharing with the rest of you, so if you could please bear with me, that would be nice. Thank you.
It all started in the middle of 2008. I was on the internet, and I was doing what most teenage boys did when they were home alone and on a computer; playing solitaire. But seriously, I was looking at some porn and I was really sprung from watching it. However, I was getting bored of watching the same old thing, so I decided to take a look into a new category, which was, femdom. I am sure you all know what that is by now, but if not I will give you a quick summery, which is basically a girl is in control over a guy. In this particular porn, the guy was really fem-like, wearing panties and a bra, basically a near-perfect crossdresser. And as I was watching this, I started to get really turned on by it, so I continued to watch it, getting more and more turned on by the second. Finally, the scene was over, but I felt like I still wanted more. Then I remembered that I was home alone.
The room right next to mine would be my sister's, well, not anymore, but at the time it was. What I did was, I swiftly went into her room and went through he drawers.
Girl escort service in Athens.
I found shirts, bras, pants, but not what I was looking for. Finally, I found her panty drawer, and inside of it was a brand new, never-opened, bag of panties. So, I tore them open and snatched out a couple pairs and left the room. I returned to my room with zebra-stripped panties (tacky, yes?) and a pair of ordinary orange panties. Quickly, I put on the zebra pair and wore them for a bit. They were comfy, really snug to say the least. My whole package just fit into them perfectly, and it was at that moment I decided that this just felt really good. That was the moment I started getting into the idea of crossdressing, but that was just the beginning.
The next part goes into detail on the events of my best friend. My best friend is one of the kindest, funniest and overall greatest I have ever met in my entire life. We met back in seventh grade, and since then, we have been the closest of pals. We knew everything about each other, or, so I thought. Flashback to January 2nd, 2009. I remember the date exactly because of how important it came to be. I went to a local rock concert with a friend of mine, who would later turn out to be my ex-girlfriend, and some of her friends.
Greece Escort Escort City Tour Search for Greece escorts
After I got back from the concert, I signed onto my AOL account and noticed that my best friend was on. I started talking to him, and our conversations never really make sense, think about Monty Python on drugs and that would be what you would get anytime the both of us talked to each other.
"I LIKE DUDES, OKAY?!"
My reaction was…I actually started to laugh. I mean, of all the possible ways for that to go about, THAT was the way he said it. I told him "So? I really don't care. It isn't like you are a crazed zombie vampire or whatever. " And he said, "…. Oh. So…. how about them Mets?"
A few months go by, and at this point I am dating that girl I was talking about earlier. It was pretty cool and all, I mean, finally I can try that cuddling and stuff that all the cool kids kept talking about. And time goes by, etc etc, and I am starting to hate being with her.
call girl
She was annoying, always acted like a child, and was just…not attractive. I still question why I ever dated her. I think I must have been high on imaginary pot or something, but anyway. She dumps for a very stupid reason earlier this year, and of course I am all, "YES!" but, now I feel empty. I don't have someone to cuddle with or anything like that. Now, I must say that because of her, I managed to hang out more with my best friends being that they live close to each other. While we were still dating, I started having feelings for my best friend, and cliché aside, I started to ponder what it would be like to be with another guy.
Times goes by, and soon he starts letting more people know that he is gay. Which was good, you know? Finally he isn't afraid of what people will think. However, I start to want to be with him more and more, until finally, I was always thinking about it.
A few months ago he tells me that he has another secret that he has never told anyone; he wishes he was a girl. He said that he likes wearing girls clothing, make-up, and all of that jazz. As soon as he mentions that, I think back to when I first tried on those pairs of panties. And at the same time, I start to think about some of the animes and manga I have read, and yes, I did just bring up anime in this story. You know how some, well, a lot of anime characters that are guys look like girls? Okay, now you know the pictures you see of boys wearing maid outfits and other girly clothes? Yeah, that was what I was thinking about, except for I was picturing him and I like that.
Also looking for next request: escort Greece, athens escort, athen escort, escort service, thessaloniki escort, touring escort, sexual massage greece
The thought itself made me blush, and I am glad that he still has never seen me blush about that. The point is, I was excited for some reason, but I also thought that he would in no way go out with me. And time goes by again.
Let's go back to May of this year. At this time I have been going on /b/ for the past six or so months looking at trap threads and what not.
I wanted to go a little bit further than just panties, so I ventured into my sister's old room again and started to romp about, seeing if there were any other articles of clothing I could put on.
Escort of Turkey EscortNews caters to all major cities of Turkey, more particularly Istanbul and Ankara and Izmir. If you are currently in any one of these places and you feel like having fun with an Izmir Girl, all you really need to do is to call up thi
I looked damn near everywhere and couldn't find anything that really looked good. Just as I was about to give up, I opened a box I forgot about earlier. Inside of it was pretty much my good luck and fortune; it was this pretty black and blue dress-skirt combo that was short, sweet, and to the point. I thought to myself, "Yeah, good luck having this fit on me. " But for laughs, I went to see if I could squeeze it on. I pulled it over my head, and slid it down my body, past the hips, and finally managed to straighten it out. To my surprise, holy hell, it actually fit. And to add more to my good luck, there with it was a long, plain black t-shirt I would put on underneath it. And of course, there was a new pair of panties that went perfect with it. They were purple, and smooth to the teach, and not to mention, they were over-the-cheek and really showed off my butt.
For about an hour, I sat in my room like this, every now and then making sure no one would just randomly walk into my room. I remember getting up and looking into the mirror, and looking into it for a bit, taking in the fact that I was wearing a dress-skirt and panties. Was I ashamed? No. Was I slightly turned on? Of course. Did it feel right? Yes, I would like to think it did feel right, and for some reason I got these thoughts into my head that pretty much made me love wearing this stuff.
Famous Escort is an international escort agency, with offices in Paris, Brussels, Amsterdam, Luxembourg, Geneve, London, Zurich...
I looked up at the computer screen again and noticed that the trap thread was still up. However, I noticed that my friend was no longer online, and it was at that moment that I had an idea. I took the web cam that was next to me and started to snap a few pictures…
So, that is the first part of my two part story. If you want more, or if the response is good enough, I might just post up the rest of the story :D.
The most beautiful call girls of Heraklion on
www.hellasladies.com
!
Dazzling escort models for all tastes in Heraklion
If you have a trip in Heraklion, an escort girl will turn you on. A businessman with fiery woman looks very serious and prosperous. When you order a call girl, please, provide the information about your plans so she can be ready for a specific event. Babes, presented on this online service, aren't just dazzling girls. They are smart, polite, and can keep the conversation with their customers. They really know what males feel and think about. That's why all our clients are always satisfied with the services. No one ever complained about the services of the girls.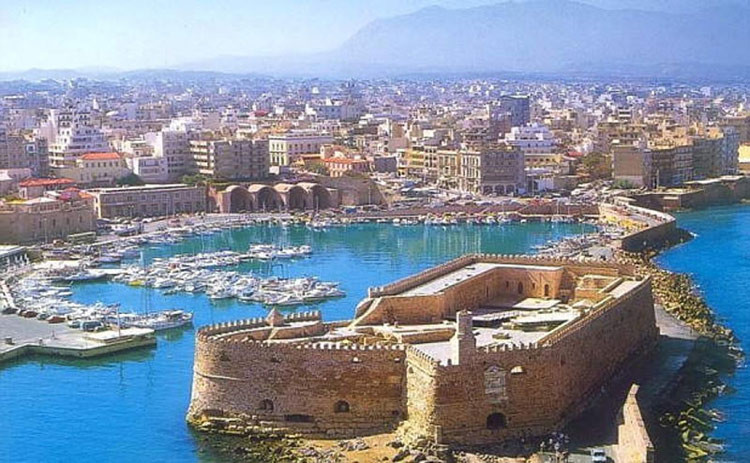 Heraklion is a popular place on Crete's north coast, is the capital, main port, and the industrial center. Enjoy your time here and don't be lonely. Always you can contact and deal with escort service if you desire to enjoy entertainment with selfish girl. Tell us what do you want from a girl, and we will find the most beautiful hottie for you. If you have no room to spend time with a dolly bird, we can provide you with a hotel room or apartment. Surely, we don't forget about confidentiality. Topnotch chicks can't wait to meet you and spend an unforgettable time. Do not lose such a great opportunity.
Watch
pictures of Greek girls and pick one.
All top Heraklion escort services on one online service
Use escort services of Heraklion to feel real happiness! If you want to spend time with well-endowed barbies who can be proud of their perfect body shapes and sense of style, just read the information on this website. Many eager starlets will be glad to meet you. They really know what a customer wants so can help you reach the seventh heaven.All of them are shown for you in long list and new chicks from this city are added day by day. See all these bewitching colleens in HQ pictures. They are so hot! Girls have top-class body shapes and tender skin. All of them are well-educated, very kind, and sexy. You will not meet such a diva on the streets. If you want to enjoy unforgettable Nuru massage, call our escort agencies. Sweeties from this website are ready to meet and show all their skills to cheer you up. They'll be glad to escort you on a trip. You can see together such amazing places of Heraklion like The Palace of Knossos, Archaeological Museum, Old Town, and Cretaquarium Thalassocosmos. Enchanting Greek lassies for your tastes will take a walk around all attractions in city and have a nice dinner in a restaurant or hot night in a motel room. Everything depends on your desires. Make your wishes come true with
escortnews heraklion
!