/

Sailors Will Be Sailors
Sailors Will Be Sailors
Uncategorized
2011-02-03
At 20 years old I was one of the oldest guys in the class. I
had managed to squeeze in a couple of long Summers working
and a year of college before I got pulled into active duty
in the Navy Reserves. That is how I found myself here, in a
moderate but old hotel room in Memphis, Tennessee, with
another young, and horny, sailor.
We were stationed in Millington at the Naval Air
Electronics training school, and this was the first time we
had a chance, and the money, to go into town for the
weekend.
We had found a few drinks, and hung out in a striptease joint
for a few hours. We then went back to the hotel and sadly
discovered that although hookers were plentiful, we didn't
have enough money to get a hand job, let alone get one of us
fucked, and forget about both of us. So, we sat around,
drinking beer and watching TV, no adult movie channels back
then, and talking about girls and how horny we were.
About 1:00 AM we ran out of beer and were pretty wasted and
decided to go to bed. There was only one bed, a double, in the
room, but it was way bigger than two regulation Navy bunks
pushed together, and the room was cheaper than one with two
beds.
We crawled in, carefully keeping to our own side of the bed,
and kept up the talk of women we had fucked, which was mostly
lies, and women we wanted to fuck, which was nearly all of
them. Soon we both had hardons and I could feel the bed move a
little as my buddy stroked his cock in the darkness.
I rolled over on my right side towards him with my own cock in
hand. I could just barely make out in the dim light seeping
around the curtains that he was laying on his back, slowly and
gently jerking his meat.
I reached over with my left hand and put it around his cock
just below his hand and against his balls.
"Can I help you?" I asked.
He stammered something and tried to turn away from me, but I
held his young meat firmly in my hand so he couldn't turn
over.
escort guide
"It's OK," I assured him. "I'm horny as hell too, and we may
as well help each other out. " I gently pumped his cock a
couple times and he sighed and turned toward me a little. I
think he was beginning to like it.
I don't think he had ever touched, or been touched by, another
guy. In my case it had only happened once, years ago. At the
very leading edge of puberty a little friend and I had sucked
each other. Neither of us had gotten a hardon or shot off, but
I had liked it, and I think I had subconsciously been waiting
for a chance to do more ever since.
"What if someone finds out?" he asked. "They'll give us a
dishonorable and kick our asses out!"
"Don't worry," I replied. "No one will know if we don't
tell, and I sure-as-hell ain't going to!" And I gently
pumped and squeezed his cock a couple of more times.
I guess he quit worrying because he reached over and found
my cock and tentatively took hold of it.
"Just do what you like," I suggested. "But take it easy. I
don't want to come too fast.
αθηνα transexual
" And we each started slowly
masturbating each other.
After a few minutes I got the feeling that I wanted to see
what a hard cock felt like in my mouth so I began moving
around so my cock was still being attended to but now I was
kneeling with my head over his cock as I jerked him off.
I lowered my head and opened my mouth and slid all I could
manage into my mouth. His reaction was somewhere between a
groan and a scream! Something about ".
just ignored him and sucked his cock as deep into my mouth as
I could then pumped him with my hand as I slid as much of his
hot meat as I could in and out of my mouth.
That quickly quieted him down and soon he was moaning and
groaning and flexing his hips up, trying to fuck my face,
and still hanging onto my cock with one hand.
I didn't want this to end too soon. I was really enjoying
the feel of a hard cock in my mouth! His was just the
perfect size for me as it was big enough around that it
filled my mouth, and just long enough that I could put one
hand around it and have enough left over to feel good in my
mouth but not so long it would gag me. I lay partially on his
hips, still kneeling with my ass in the air. He tried to
force his cock down my throat, but I was in control. My hand
kept his cock from going too far into my mouth but left me a
generous amount to suck and lick, and my weight on his hips
kept him from bucking around too much.
My buddy was sure enjoying my cocksucking, and I could taste
the pre-cum that was oozing from his cock. But he wasn't
doing much for me.
Escort Kuala Lumpur
I stopped sucking and just jacked him a
little.
"Hey, how about returning the fuckin' favor?" I asked. And I
swung my leg over his head so I was straddling him and my
throbbing cock was hanging right over his face.
"Shit, man, I don't know . . . "
"Come on! You suck me off and I'll finish you off. I like
the feel of your cock in my mouth, and I want to taste your
cum!" I said as I took him in my mouth again and sucked real
hard.
"Oh shit, mmmffphh . . . " he said.
I had felt his hot breath on my cock when he spoke and I
just rocked my hips down a little and stuck my cock right in
his mouth. I guess it never occurred to him to bite me,
because he just sucked on my cock. Passion or a sense of
fairness I'll never know, but he started sucking and jacking
my cock like he really liked it.
his Athens escort agency in Greece assures each and every client of an absolute ... The escort girls in Athens Greece offer an unparalleled Athens escort
I eased my self down on my side a little so I could thrust
without choking him, and we started getting it on. While he
licked and sucked all up and down my hot, hard, cock, I
thrust at his mouth, encouraging him, and kept slowly
pumping his cock, which was very hard, and very slippery
with his pre-cum and my spit.
By today's standards I did a very not-nice thing. I didn't
tell him when I was coming. What the hell, I wanted to come
in his mouth. I wanted to feel his hot lips and tongue on my
cock when I pumped out my hot spunk.
did . . .
He must not have minded it too much because he kept right on
sucking and moaning and swallowed every spurt I shot into his
mouth, then sucked me dry. Then he kept right on sucking, not
letting me get soft.
"Shit, man, that was great!" I said. He just mumbled
something and kept sucking and turned his hips toward me. I
took his cock in my hand and guided it into my mouth. It was
hot and hard and throbbing and I knew it wouldn't be long
before I had a load of hot, young sailor cum in my own mouth.
Thessaloniki Escort Services, Escort in Thessaloniki, Escort Girls Thessaloniki, City Tours Thessaloniki Escorts, Independent Escort Thessaloniki, ...
He had stopped sucking me and was getting very agitated in his
movements. His cock was pretty long, maybe nine inches, so it
was a good thing I had my hand wrapped around it. I slid my
hand down closer to his nuts so I could get a little bit more
of him in my mouth, almost to the point of gagging. I pumped
him faster and sucked harder and I could feel his pecker swell
and throb as he got closer to shooting.
I guess he wanted the world to hear all about it because he
shouted "I'm cumming! I'm cumming!!!" and shot his load in my
hungry mouth.
It was hot and bittersweet. I had tasted my own cum before,
but this was different. This was straight out of a hot and
hard cock, and it was hot and filled my mouth. I swallowed and
he shoot another spurt, not as big, not as powerful, but it
tasted just as good.
I swallowed and kept sucking as he shot a couple more times,
and I liked it! He was hardly doing anything to me but I was
nearly cumming myself, just from the excitement of having his
big, hard, hot cock spasming in my mouth and shooting his
spunk down my throat.
I slowed down a little but kept sucking and jacking his meat,
and he soon went back to working on my throbbing prong. It was
much different now. It really felt good to have my buddy
sucking my hard cock, and I really liked sucking his, but
neither of us was as excited or urgent, just enjoying the
sensations.
I don't know how long it was and I don't think either of us
was looking at our watch very often because we were really
getting into cocksucking. We were sort of regulating each
other, sucking and pumping harder until we were getting close
and then slowing down when we wanted to back off a bit.
Escorts - Escort from Athens
Finally we both shot our rocks at the same time. I have had
simultaneous orgasms with women and men both, but there has
never been one like that one with my Navy buddy.
We thrust our cocks in each others mouths at the same time,
and sucked as hard as we could at the same time, and went down
as far as we could at the same time. One, two, three shots of
cum at the same time, then just holding and sucking for a few
moments. It wasn't a hard come, but more of a "Thanks for the
good cum, and here's one for you. "
We got one more cum each, ah, the energy of youth, then went
to sleep, holding each other's now flaccid cocks. The next
morning, or later that morning, we checked out and went back
to the base.
I was in the Navy for another three years but never did
anything with another guy, sailor or civilian, during that
time. After I got out I learned a few more things about guys
and gals and although I prefer sex with women, every so often
I meet a guy who turns me on and feels the same, and I
remember that young sailor buddy from over 40 years ago and
wonder whatever happened to him.
.
The top-class call girls in Sliema are waiting for your attention on
escort-guide.tv
!
Ditzy escort girls of Sliema will make you happy
Sliema is considered as a desirable place to have fun with hotties. It's a city situated on the northeast coast of Malta. Find a model and have a ride on Valletta Ferry with her. After that, you can visit such wonderful places like Salesian Theatre, and Tigne Point. Next step in your escort tour is date in a restaurant and naughty night with mesmerizing Sliema dames. Our escort agency will help you choose the best one.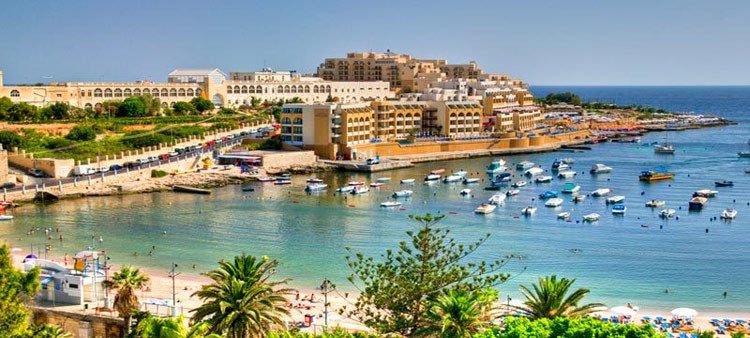 Escort girls in Sliema are soft-spoken. You're lucky that you have visited our site. Find a hottie now, manage the place and time, and get ready for extremely amazing fun. Here are shown tootsies for all tastes. Admire their studio pics and meet those who fit your preferences. Nothing can be better than a night spent with professional escort models. Their skills are impressive so you'll never forget such this date. Have a wonderful time because everyone deserves relaxation. Everything about Sliema escort models can be found following the
link
! Get detailed information about hotties and services. Call mistresses right now and have a crazy time. The top escort girls of Malta will bring you full satisfaction.
Here you'll be pleased by the top escort agencies of Sliema
Are you alone? Do you desire to find a miss who can change your life and give you real satisfaction? Maybe, one chick is not enough for fulfilling your goals? Sliema escort services can help you for sure! Just imagine how a feisty colleen gets acquainted with you and makes you feel like a boss! Here is shared a huge list of adventurous call girls. All of them are real and ready to do a great job. Each profile is verified by our service. The erotic pictures and data are real, too. When using escort services on this website, you may be sure about everything. 100% confidentiality and high level of service will make you use this site again later. All our client are always satisfied and never complain. We do not post girls with a bad reputation. Beautiful chicks and eccentric divas will be happy to have a wonderful group sex with you. Sliema escort agencies give you a unique chance of experiencing something extraordinary. It's not easy to find one delightful sweet thing in the streets but two of them – is absolutely impossible. This site makes it real. Do not forget that
escort services sliema
presents the most talented and perkiest dolls and adventuresses. You'll experience amazing pleasure if a glamorous escort girl will take care of you. Don't lose such an exclusive chance.
Escort Odessa
What Escort Odessa is all about You must have certainly heard of the city, because it is really famous around the globe for its beautiful parks, spectacular sightseeing experience, impressive architecture and many more. However, you will certainly be stunned to find out that city is not about the tourism only. In fact, this placehas got more to offer for those, who know how to search. Welcome to Escort site, the best location for any horny guy, who is looking for some amazing escort experience.
What you can find at Escort Eegypt Website
Visit
escort Eegypt
site and find out a wholenew world of lust and lechery. Our website is constructed is such a manner that even if you visit for the first time, it won't take long for you to understand how everything works. Visit here
https://www.topescort.com/dubai
and upon completing the registration beingsearching for escort chicks of your dreams. The wide selection of various categories will surely help you in that. You are free to select from standard, VIP, diamond and other categories, depending on your preferences and budget. Fortunately for you, there are a lot of attractive hotties in city – Latinas, Asians, Caucasians, Europeans, ebonies and they cannot wait to see you. Feel free to navigate through their CVs to check out their arousing photos and point out the ones that you like the most.
Security and Wide Selection
Rest assured, our experiencedescort chicks will certainly select the most suitable ways to satisfy your wild passions with help of astounding blowjobs, exciting sex massage, filthy cosplays, joyful toying, gorgeous ass-banging, breathtakinghandjobs, vivid pissing, stunning group sex and many moretypes of sex action. They will undoubtedly not stop till you get absolutely satisfied.
Don't worry, all your personal information will stay safe with us, because we care for each and every customer of ours and always strive to provide the top-class quality, same as our alluring ladies!