A Slave's Tale
BDSM
2008-08-27
John is 29 with an athletic build and has been into bondage since he discovered porn. However he had only found out he was a submissive about three months ago when he met his mistress. Becca was 32 with 32dd breasts, was quite slim with long brown hair and plump lips like Angelina Jolie and has always been the dominant one in every BDSM relationship she had been in.
So far John had been an obedient slave so far but at the start of the relationship he was and still is inexperienced in that area. Becca had decided it was time to discipline him some more in preparation for the humiliation he was going to receive the next day.
Becca threw the collar at her sleeping slave. 'Wake up whore!' John groggily run his eyes and looked up at his mistress. 'I'm awake mistress. ' He saw the collar lying next to him and guessed what he had to do. He slipped the studded dog collar round his neck and fastened it loosely. His mistress noticed how loose it was and walked up behind him and whispered in his ear 'it's too loose' as she said this she pulled on the collar so it was near choking John. 'That's better. Now we have some things to do today as I have a special treat for you tomorrow. However Slave you won't get it if you don't please me today understand?'
'Yes Mistress I understand. ' After hearing these words Becca walked up to him and clipped a leash onto his collar. She tugged on the lead and John followed her to the kitchen were a dog bowl was sitting on the floor filled with cereal.
Erotic Massage Athens Greece
'Eat Slave. ' John got on his knees however he was on unfamiliar waters here and looked at his mistress with pleading eyes 'your not serious. '
John was still wearing his pyjamas but he heard the whip coming as he heard it whistle through the air and strike his ass. It still stung through his pyjamas. He heard his mistress mention something along the lines of there will be more unless you eat! So John bowed his head in submission and ate from the bowl.
After John had finished his breakfast Becca lead him through to the living room and ordered him to take her clothes off. 'That's better' thought John. He did as he was told and removed every item or clothing Becca was wearing and placed them on the floor. Becca then sat down on the edge of the sofa and spread her legs. There were an assortment of sex toys arranged along the floor. Becca turned on the TV and flicked through the channels until she found one that was coming towards a break for adverts. 'Now Slave the aim of this game is to make me cum using the toys on the floor and your hands and lips before these adverts finish. '
'Right' John thought 'three minutes to make Her cum I can do this I hope. ' He grabbed the closest toy to him which happened to be a 8 inch vibrator, he turned it onto max and stuffed it into Becca's pussy. He then grabbed a butt plug about 3 inches at its widest point and 7 inches in length.
escort - greece - athens
He quickly licked out his Mistress' asshole and tongue fucked her for about ten seconds all the while using his hands to fuck her pussy. After he thought her asshole was lubed enough he stuffed the butt plug with one big thrust up into her rectum. He heard his mistress gasp but he had no time to look up. Once the butt plug was in, he started to thrust the vibrator in and out of her soaking wet pussy while sucking on her clit. 'Oooooh' he heard his mistress moan which was a good sign. He then proceeded to lick as far in and around her labia and he could then went back to fast and strong flicks with his tongue on her clit.
John knew she was close, she had to be her juices were flowing all over his hand and she was moaning freely now. She started to push John's head into her pussy she was about to cum. Just then the program came back on and John gave her one final thrust with his fingers and she hit an orgasm. 'Oooooooh mmmmm, you did good Slave but not good enough, look the program has started and I haven't finished cumming. ' Becca stood up still shaky from her orgasm.
Also looking for next request: escort Greece, athens escort, athen escort, escort service, thessaloniki escort, touring escort, sexual massage greece
She looked down at the floor and John saw where what she was looking at. A pile of bondage gear, whips, chains, nipple clamps, gags, buzz batons and some ropes. 'Pick up the gear and come with me Slave. ' John picked the stuff up and looked his mistress in the eyes and said 'please Mistress I did good you said' 'Quiet Slave this is for your own good to teach you to do better, come on Slave. ' Becca said tugging on the leash.
She led John down to the basement where he had endured so many punishments as a result of his deliberate mischievousness or irritating questions aimed at his mistress. The reasons why the basement was the main area of punishment were because it was sound proofed so that any noises made by the tortured couldn't be heard by nosy neighbours. Secondly because it was made for bondage it was naturally dark and kinky with pipes everywhere so that people could be chained in nearly any position the mistress wanted.
Becca made John bend over and tied his hands above his head on one of the pipes. John was now in prime spanking position. 'Now I think 60 strikes with this whip on your ass while wearing some nipple clamps will make you do a better job does that sound fair?' Asked Becca. John who was now getting turned on deceided to test the boundaries and answered 'Why am I being punished Mistress?' 'Hmm it seems that you haven't learnt to keep your mouth closed Slave? Well I think I shall improvise when the time comes. ' With an evil smile Becca attached some nipple clamps to John nipple and tug on them to make sure he felt it. John felt it alright as she heard him draw a sharp intake of breath.
She deceided that the ridding crop would work best today as it left a painful reminder to her slave to be obedient.
Kissing deep french with tongue, Group sex, Urology, Classic sex, Swallow Sex anal (extra pay), Sex anal, Sex in different position, Cunnilingus (take), Toys-Dildos, Toys-Dildos (you bring), Strap-ons,Golden shower, Massage, Domination, Sex lesbian, Oral
She started striking his right cheek 'Aahhh' after the 30th strike on his right cheek she admired her handiwork and ran her fingers down John's bright red ass cheek. She switched to do another 30 on his left cheek and John was moaning freely now. Only another 5 left so Becca put some extra effort these one. One the final strike John moaned in ecstasy 'mmmmm please Mistress I have been a bad slave I think I need more punishment. ' 'Don't worry Slave there's more in store for you today. ' She said untying John from the pipes.
This is where the ropes came in handy. Becca ordered her slave to lay down in the middle of the room and open his arms and legs as wide as he could. She had four pieces of rope and tied each one of John's limbs to the corresponding corner of the room. She checked the ropes to make sure they were taught so John couldn't move. She bent down low and grabbed his balls tight 'Right Slave are you listening? Well the aim of this game is to show your resistance, I'm going to use you however I want and you can't cum. If you do there will be trouble Slave and you don't want that. ' She said with an evil smile that told John she was going to do it anyway but that's what he loved about his mistress.
Becca took John's semi-hard cock into her hand and ran hand her slowly up and down his shaft she was doing this for about 5 minutes before John got hard as a rock in anticipation for what was to come. She continued to slide her hand up and down his shaft when she saw his balls tightening and John start to moan which meant he was close.
escort estella athens
She grabbed his balls and squeezed slightly, enough to break him from his trance but not enough to seriously hurt him. 'That's once, if you can last ten times without cumming then I'll give you a special treat but if you fail I won't be happy. ' Instead of running her hand slowly un and down his shaft she lubed up his cock and ran her hand up and down his shaft quickly but not too fast. 'Uuuh uuuh I'm gonna cum if you don't stop please mistress' This only served to irritate Becca so she increased her pace and tugged on the nipple clamps which were still attached to John. 'Focus Slave because if you fail me then it won't just be punishment but humiliation too. ' 'Mistress please I can't hold it when you do this to me uuuh aaah. ' John held on by a thread, the tiniest drip of cum came out but Becca cut her Slave some slack because of what she was about to put him through. 'That's twice, good boy keep it up Slave. '
Next Becca latched her mouth around John's cock and twirled her tongue around his head. She didn't move her mouth from this position and slowly began to tickle John's balls.
paula escort esxort tours of rome eskort girls ts daniela jolie eskortnews
'
Becca twisted on one of the nipple clamps and John gasped and was silent. 'Ok Slave you only have to hold it in 6 times not 10 sound reasonable?' She asked. 'Ummm well I was think-' 'Well Slave I Don't care what you think' Becca interrupted. As soon as said this she got up and put a ball gag in John's mouth. 'Now I can't listen to you complain you little Slut and whatever you do, don't cum until I say you can, got it?' Becca laughed as John tried to answer. 'Good little Slut I knew you would agree with me. ' After she had said this she took John's cock into her mouth and at a steady pace began bobbing her head up and down. John was becoming more and more sensitive every time he held it in and nearly came in 2 minutes. 'That's four nearly there Slave. ' A muffled 'yes Mistress' came from John.
Becca one again took John in her mouth and began furiously bobbing her head up and down and every time Becca's head came up John moaned loudly. 'Oh God' John shouted as he started shallowly thrusting his hips as far as his restraints would allow. 'Mmmmmm Mistress I held it. ' He said proudly. 'Good Slave that's five, one more and then I'll let your big juicy cock cum but until then hold it in.
escort mersin escort girl turkey escort ece bakırköy masöz bayanlar öğrenci bayan escort escort gizem bedava
' She said as she came up for air and passionately kissed him. 'Right Slave one of my favourites this time, when I'm position you will thrust as much as you can' Becca said and she kissed her way down to John's still rock hard cock. She took John's cock in her mouth and pushed her head all the way down to the base of his cock. She started to gag as John shallowly started thrusting. Becca pulled up before she started retching. After a few deep breaths she went back down and deep throated his cock and once again he started thrusting. Becca heard various muffled sounds from John as he resisted the urge to shoot cum down her throat. Becca pulled up.
'Great job Slave, you did very well, now as promised I'll let you cum. ' As Becca said this she removed the gag from John mouth and kissed him very passionately. Afterwards she stood over his cock and lowered herself onto the head only. Then slowly she slid all the way down. 'Aaaaaah Mistress this was worth it. ' John sighed as he became rock hard in anticipation of what was to come. Becca once she had all of John's nine inch dick inside her, leaned forward put her hands on both of John's shoulders and gripped tightly.
escort bayan, bayan escort, escort istanbul, escort ankara, escort izmir, escort antalya, eskort istanbul, evinde eskort, rus escort, masöz ...
She then began to pound up and down on John cock. John felt like his cock was a bullet train and his Mistress was the tunnel and he was coming at it with full force. This time Becca was the one moaning 'Oooh Uuuuh yes Slave you're doing a great job, yes yes yeeeees. ' John felt Becca's pussy tighten on his burning ramrod as she began to cum. John felt like his cock was gripped with a silk glove as Becca carried on riding him whilst moaning loudly. Finally John was allowed the pleasure of unleashing wave after wave of his hot cum deep inside his mistress' pussy. John was counting the waves he felt 'one, two, three uuuuh, four, five, oh my God, six and seven ooooooooh. ' 'Oh my gosh Slave you did a very good job today good boy. '
As Becca said this she dismounted John cock and hovered her pussy of his face a mixture of his and her juices dripping down. John leaned his head forward to try and lick this heavenly spot clean. 'Still horny huh Slave?' Becca said menacingly. 'Yes Mistress very much so please let me fuck you again. ' John pleaded. Becca stood up and started to walk away. 'Where are you going Mistress?' John asked.
escort naz kişisel internet sitesi. ... escort bayan, bayan escort, escort naz ile birliktelik · Bayan Escort · escort naz · Kaliteli Escort · Resimlerim ...
'To make some phone calls Slave, I have a few friends who might like to play with you since you are my new pet. Oh and just so you know you won't be doing all the fucking Jeff's coming over too. ' As she said this she turned on her heel and left John still tied up in the middle of the room.
End of part 1. Part 2 still in the works if I get some good reviews, this was my first bondage story so any constructive critism would be helpful. Thanks and I hope you enjoyed the story.
.
Escorts Budapest - We offer a service that is private and done in a professional way, so you can be sure of your privacy and happiness
Prostitution on the street is also common in Budapest, particularly in the downtown area. Prostitutes frequent late night streets, especially those near busy nightlife districts. These women are more susceptible to abuse and exploitation.Ultimately, I would recommend an escorted tour of Budapest if you want to make the most of your time there. You'll have a wonderful day in this beautiful city thanks to our individualised tours, attractive guides, and commitment to your safety and privacy. Thus, there's no reason to hold off. Budapest is a city full of fantastic sights and experiences; don't wait to book an escorted tour to see them all!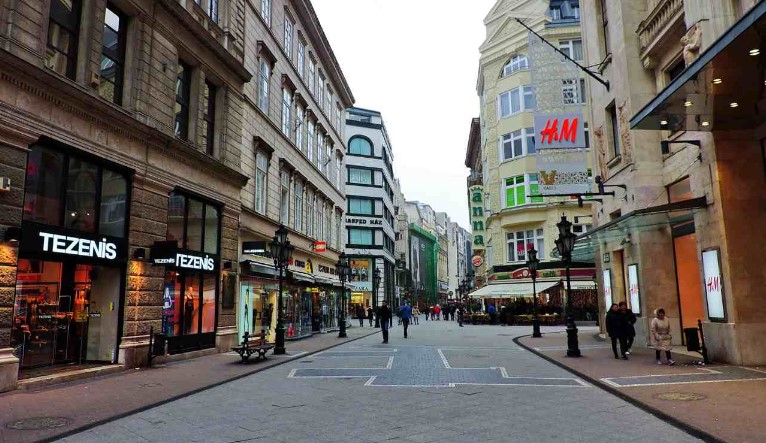 Budapest escort girl
Budapest is known for its lively nightlife as well as its cultural draws. There are many bars, clubs, and restaurants in the city where you and your travel guide can spend a fun night out. Budapest has something for everyone, whether you want a quiet drink or a crazy party.We recognise that each client has unique preferences, which is why we offer a variety of services to meet your specific requirements. We have the ideal lady for you, whether you're looking for a romantic evening with a delightful companion or a chaotic night with a naughty playmate.
Escorts -
https://escorts-forum.com/escorts-from/budapest/
The reliability and privacy of Budapest's escort services are two of the city's greatest features. Your time alone will be respected, and your date will show there on time and prepared to make the encounter one you'll never forget. Escorts have in-depth familiarity with all the greatest spots in town, so they can show you both the well-known hotspots and the lesser-known, local favourites.Budapest, the capital of Hungary, is a hub of cultural, historical, and architectural wonders. It is also a place with a lively scene and a lot of fun things to do. Call girls are one of the most popular forms of fun in Budapest.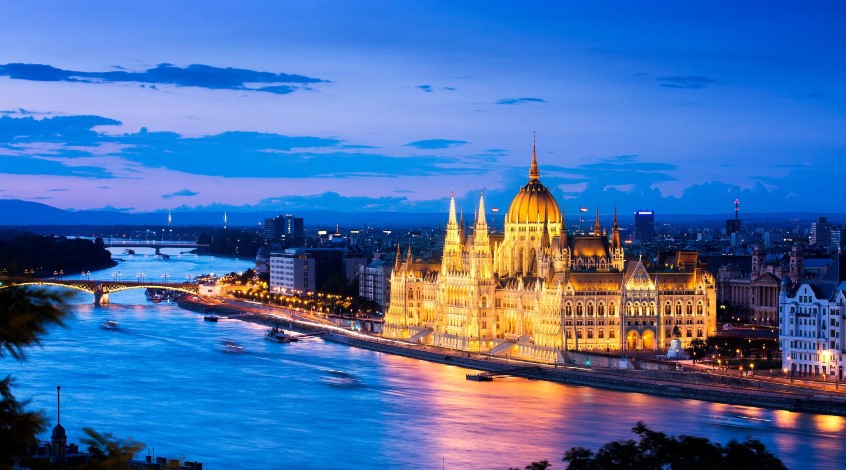 Escort in Budapest -
https://okshanghaiescort.com/escorts-from/budapest/
In Budapest, you may locate call girls via a variety of methods. One common method is to look for them on the internet. A simple Google search will provide several results for websites that advertise call girl services in Budapest.Finally, hiring a hooker may be the best option if you want to have a truly amazing time in Budapest. It's certain that you'll have a fantastic experience thanks to the excellent service and privacy protections provided. If you take the necessary measures and watch your back, Budapest's sex business is yours to explore.