/

BDSM

/

diaries of ceres and taliya part two
diaries of ceres and taliya part two
BDSM
2007-08-24
Topic: diaries of ceres and taliya part two*diaries of ceres and taliya part two*
t was noon by the time i woke up. i ran down the stairs to find my master at the end of them. "we need to talk ceres" he said and i didnt know what about i didnt mean to run down the stairs but i woke up late and wanted to get my choirs done. "yes master, did i do something wrong master?" "no you did not ceres, turn around and go to your room ill be up there in a minute" he said. i did as i was told and returned to my room, i waited kneeling by my bed for my master to come thou the door and put his big thing in my mouth but he never came up. i stayed like that for an hour. After a bit i stood up as i felt his hand run down the length of my back and then he bound my hands behind my back and stuck a red-ball gag in my mouth. he pushed me down on my bed and pulled up my blue mini-skirt showing my bare ass to my master. seeing that i was wet he pushed his finger in my cunt, i started to moan and he slapped my ass hard "this is punishment ceres not pleassure, you are not allowed to cum" he said i shook my head so he knew i understood him. he pulled he finger out and took my gag off. i opened my mouth and he placed his finger on my lips, i licked his finger clean. he undid my hands and sat me up, i saw on my nightstand that he had the cane, anal plug and dildo out. i couldnt take my eyes off of them, he sit down next to me and i lowered my eyes and head. "ceres?" i didnt answer him i knew where he was going to take this talk, "answer me ceres" he said "yes master" i said in a shaky voice. with that he got up and walked to my closet to get the handcuffs out. i didnt move, i looked up at him walking back to me with something behind his back.
call girl in thessaloniki
"do you know why you are getting this punishment, ceres?" he asked "y-yes master" i said.
with that out of the way he made me lay back on my stomach and put my arms over my head. he cuffed my hands to the bed poles and tired my legs to the other bed poles. there was enough rope for me to move to get my ass in the air and leave my legs open. i wasnt lubed up enough for the anal plug to go in easy but he didnt care. he pushed it in and i let out a blood curing scream tears was flowing down my face. while i was still in pain from the anal plug he rammed the dildo into my now soaked cunt. "now ceres, shall i go on?" he asked me i told him no but that wasnt the answer he was looking for. he grabbed the cane and rubbed it over my throbbing ass and cunt.
master had returned to my room with a whip and still had something behind his back but i couldnt see it. he smiled at me and removed a bigger anal plug from behind him "no master dont please that wont fit" i said screaming and crying, he picked up the cane again "shall i give you something to cry about, ceres?" he said as he hit the cane against the bed so hard that i throught he had hit me and tryed to move away from him. "answer me ceres" he said all i could do was shake my head no. he sent me another smile and pulled the anal plug out.
athens escort gr
i braced myself for the new anal plug to fill my asshole. it was huge and he pushed it in, i held back tears but i couldnt hold back my scream. i was starting to pass out i heard master yelling at someone i wasnt sure if it was taliya or mistress. next thing i heard was my door closing, i was out of it after that.
i woke up to mistress undoing my hands and legs, master was standing at my door smiling at me. he walked over to mistress and helped her get me up out of bed. i still had the dildos in me and could bearly move with them there. master reached down and pulled the dildo out of my cunt and throw it on my bed, i throught the punishment was over but it wasnt he replaced it with a bigger one. i couldnt scream anymore i didnt have the voice too, they lay me back on the bed and turned me over. master started talking to mistress and she lefted the room closing the door behind her. gagging my mouth again he rubbed my throbbing ass with the cane. i felted him move the cane away it was bliss i throught to myself 'he's not going to punish me'. as i throught that he came down with the cane once and a secound time, it was rapid fire after that i tryed not to move. as he got to the last one i moved and it had to be done all over again. tears just flowed down my face.
Fall in love with an Athens Greece Call Girl in Athens. And then head over to a meeting with a Thessaloniki Escort and experience first-hand what the Thessaloniki Escort Service is all about.
by the time he was done, the dildo in my cunt come out. i was so wet down there, he saw and dropped his pants putting his cock in my face i was so ready to cum that i gladly sucked his off til he pulled out of mouth. i raised my ass in the air enough for his cock to go in my cunt. he started going nice and slow then rough and fast, i was moaning through my gag and begging for more. he fucked me til we both came. when he was pleased with me, he got me up and took me to the shower. while the shower master pulled out the anal plug slowly as to not hurt me more then i already was he washed me being careful over my cuts when he was done he oiled me down and dressed me in my black see-through pjs. by the time we got downstairs its was 8pm and mistress and taliya was in the livingroom. master sat on sofa and i sat on his lap feeling his arms around my waist and his cock throbbing under me.
i looked at mistress and smiled at her i knew she was going to have the time of her life tonight like i did. it was getting late and master returned me to my room, my dinner was on my desk he told but i still couldnt sit down so i got a pillow from my closet and place it on my chair so i could sit and eat. after i was done with it master called mistress in to take my things to the kitchen, she kissed me goodnight and lefted my room. master put me to bed, mistress had come in when i was in the shower and had changed my sheets. master told me he loved me and kissed me goodnight, i said goodnight and told him that i loved him too. he turned the lights out and lefted closing the door behind him.
Athens Escort Greece Athens Escort,Athens Escort Greece,Athens Escort Service Only Real high class escort service in Athens,Independent escort in Athens and entire Greece Ellada Escorts Escort Elite Athens,Ladies Tours,Hellas Escort Girls in Athens,City T
i was half asleep when i heard moaning and screams of pleassure from master and mistress room then i heard someone knocking on my door and taliya enter. i moved over in my bed so she could lay down beside me. she came in and closed the door, she lay down beside kissed me and i kissed her back. her hand and my hand reached for eachothers cunts. the night air was fulled with moaning and screams of pleassure, it was the night of my life.
.
Escort girls - When searching for a prostitute in Madrid, one must be aware of the inherent dangers
In sum, Madrid is a city where a wide variety of options exist for those interested in engaging in sexual exploration and seeking pleasure. Madrid is the place to go if you want a sexual experience of any kind, whether it a massage, a night at a sex club, or a private session with an escort. The question then becomes, "Why wait?" Visit Madrid now and see its sexier side.In conclusion, if you want to have a memorable time in Madrid, you might want to hire a call girl. They are the best partners for any event because they are beautiful, smart, and charming. So why hold out? Book your Madrid escort girl today and see the city like you've never seen it before.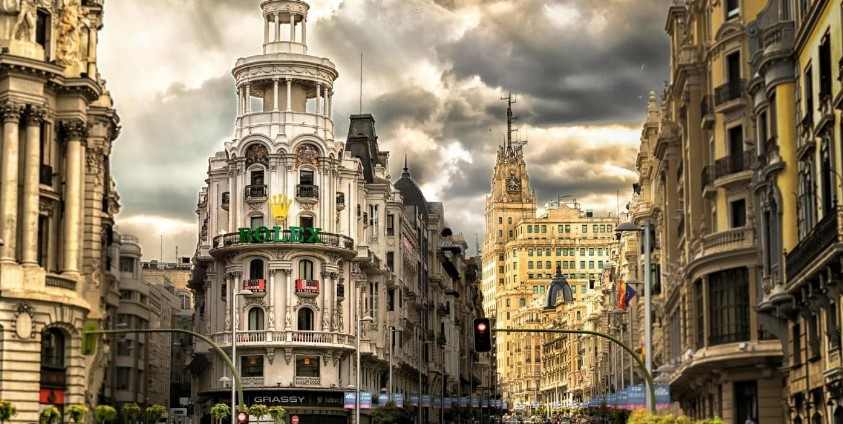 Madrid
Our escorts in Madrid are here to meet all of your needs, whether you want a private dinner for two, a night on the town, or just some quiet time alone together. Our escorts are trained to make you feel special no matter what kind of occasion you have in mind. We guarantee that your experience with us is nothing short of remarkable by placing a premium on privacy and professionalism in all that we do.Any visitor to Madrid in search of a memorable experience would do well to hire a call lady. A city full of life and activity, Madrid also has a deep and varied cultural heritage. Tourists from all over the globe go there to marvel at its natural splendour and cultural diversity. And what better way to take in everything that this city has to offer than with the elegant company of a gorgeous call girl?
Madrid escort girls -
https://escortlaradana.net/escorts-from/madrid/
There are many massage parlours in Madrid that offer romantic and sexual massages. These massages can be anything from a simple rest massage to a full-body sexual massage that will leave you feeling fully pleased. Masajes Brahma, Masajes Tantra Madrid, and Masajes Elixir are some of the best sexual massage places in Madrid.The Prado Museum is a must-see in Madrid because it is one of the world's most prestigious art museums. The museum houses an extensive collection of Spanish, Italian, and Flemish art, including works by some of history's most renowned artists, such as Goya, Velázquez, and El Greco.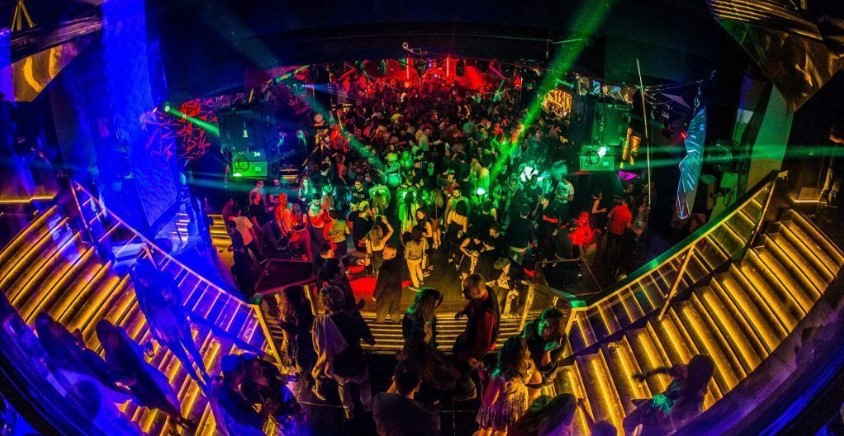 Escort Madrid -
https://escortnews.eu/escorts/Spain/Madrid.html
Those in search of adult entertainment will find that the Putas Madrid are an authentic and exciting part of the city's culture. Madrid is the best place to indulge your wild side because of the abundance of putas, low cost, and relative safety of the city. The question then becomes, "Why wait?" Plan a vacation to Spain's capital city and see the putas Madrid scene for yourself.Madrid is home to a plethora of escorts and prostitutes that may provide a more personal service if desired. These experts have years of practise giving various sexual services and would do their best to meet your needs.