The Rain
Erotic
2006-04-01
 ~*~The Rain~*~ 
By Duncan
On this day she wore a thin shoulder strap sun dress as she walked along the grassy path, her thoughts wandered here & there she had not realized just how far she had walked, nor did she notice the huge thick storm clouds that had drifted overhead. A crash of thunder brought the woman out of her daydream, she glanced up in time to feel the droplets of rain begin to pelt her face. Beth, as she was called, threw her hand up in a vain attempt to ward off the now falling rain, lightening flashed in the distance as the clouds opened & the rain began to pour, She ran under a huge oak tree, her golden locks now matted down drenched, the dress clung to her body, exposing every curve, every line, underneath she was naked, She was scared yet excited, she watched as the storm drew closer.
She had always loved the rain, she closed her eyes enjoying the feel of it tickling her soft smooth skin, her thoughts returned to earlier, of how much she missed the men, of how lonely she was of how wonderful it would be if instead of the rain assulting her body now, it were one of the men from her clan. . . . but who she thought to herself, she could not really recall any of them ever really catching her eye, then a dark deep wicked thought flashed through her mind, just as lightening flashed across the hillside.
What if Papa was right, what if a Khelt did walk upon her, this thought frightened her, yet arroused her, her hands, ran along her body, dropletts of rain streamed down her slender shapely body. She hugged herself, feeling the slight chill of the wind & rain now, her dress now completely soaked & see through. Beth's hands trailed from her thighs, lifting the dress a bit, she ran them across her body, feathering across her stomach, her nipples now errect, pressed against the light fabric of the dress, dropletts rolled down her face, down the low neck line, down her thighs, as she leaned against the tree, somewhere in the distance lightening flashed once more,
She cupped her firm full breast, caressing them, allowing the rain to seductivly pelt them, her finger tips brushed against her sensitive nipples, her delicate hands moved up to her neck, she could feel the stream of mother nature flowing across her body, her hands, moved up to her soft beautiful face into her now soaked golden hair as she push it back away from her face, she has always loved the rain.
Beth saw no one around, her arousal now more then she could take brought naughty thoughts to mind, her body reacts, by arching itself outward craving the feel, the caress of the storm, her hand trailed slowly back down her body, under her dress, her finger tips gentley began to message her now swollen outter folds, her eyes now closed, her head tilted upward, her lips parted in a satisfying moan as her finger tips, gentley began to part her wet lips, she could feel her creamy liquid heat coating her finger as she insert it inside her slick walls, she tenderly bit down upon her bottom lip, as she feel the slight intrussion.
Beth was so lost in the wind, the rain, the flashing northern lights dancing across the sky, the echoing of the thunder, sounding across the glenn, she did not notice, him stepping out from the underbrush his steel blue eyes seemed to drink in all of her, She stopped her dreaming, her eyes widen as he approached slowly, almost stalking, he reminded her of a sleek wolf, his eyes narowed, his nostrles flared, as he seemed to be feeding on her passion, the rain slaped across his face, his long ebony colored hair flying wild, like that of an untamed highland steed, as wild as the storm itself,
A streak of terror invaded Beth, as she watched him nearing, she wanted to run, to run away, to escape, far away, ashamed of being caught, fearful of this stranger, but for some reason she could not move, she remain against the oak tree, in the rain, her finger still embedded deep within her slick, heated wet walls told her that this man had actually intensified her desire, her inner being heated even more the closer he gots, again her mind screams "Run!", but her body would not comply.
He stops just infront of her, lightening flashes off over a hill, creating a stark, ominus look about this stranger, his eyes so intense as he looked upon her, she could actually feel his eyes dance across her body.
vip escorts
A word is not spoken between the two of them, as he leaned into her, his hand, cradling her face, as Beth's lips meet his. His hot moist tongue, feathered across her full lips, begging them to part for him, she felt his tongue invade her wanting mouth, her own tongue, entwined with his as his kiss deepened, the storm seemed to have reacted to this man, intensifing.
Bath tasted the contures, the texture of his tongue, she felt his breath upon her face as he kissed her, The stranger embraced Beth, pulling her into him, against his soild body, thru his kilt, thru her drenched dress, she could feel his harden desire for her press against her stomach.
His strong calused hands, slid down the length of her body, cupping her ass, lifting her left leg. Beth could feel her dress raise, she can feel the warmth of his hand against her bare bottom, the intimate touch of fleash to fleash, she felt the flow between her thighs now, so intense, as he removed her soaked finger from within her now creamy walls, She melted into him embracing her unknown lover, He brought her finger up to his lips, and began to suckle, softly gently, seductively, tasting her passion.
His hot tongue engulfed her finger in an erotic exchange, his hands, now moved along Beth's body. . . no, it is no longer hers, its was his body, she had surrendered everything to him, her mind continues to warn her, screaming inside "Beth, what are you doing? Get away now!"
Beth's own hand, moved as though commanded by an unseen force, slipped down his harden body, under his kilt, she closed her eyes, as she touched his velvet, engorged shaft. Her palm seemed so tiny with his enmense desire in her hand now, she began to stroke his shaft, trying to match his own hands, thrusting within her drenched walls, his kiss never stops, Beth's lips never brake from his, as she felt the rain pelt against her face, running down her nose.
He began to thrust his finger in & out of Beth's creamy walls, She melted into him embracing her unknown lover, his eyes closed as he became lost in the feel of her hand stroking his hardened cock. He skillfully removed her sundress, as she in turn undid his sporran, his kilt fell to the wet ground, at his feet. The man finnaly broke from their kiss, as he sank to his knees, Beth eagerly parted her thighs, as he postioned himself in front of her. Dropletts of rain streamed from the nude bodies, as he moved in, his long pointed burning tongue lapped out across her lower lips, the taste of her desire, mixed with the rain seemed to spur him on, he wrapped his powerful arms around her, lifting her ass into the palms of his hands, pulling her to him, His face now embedded deep within her slick dripping walls. Beth clawed at his long black hair, as surge after surge tingled thruout her body, she could feel his tongue almost touch her inner core, she felt her entire body quivering, trembling, Beth began to grind herself into the man's face, he started sucking her aching clit, tugging at her lips with his.
escort, escort bayan, bayan escort, escort siteleri,escort bayanlar, istanbul escort bayan, ankara escort bayan, izmir escort bayan.
Beth's eyes rolled back into her head, her breathe stopped, her heart pounded, the storm raged as the rain crashed upon them. She tensed her thighs around his head, as she felt the first wave shoot through her body, she felt as though she had been struck by lightening, he body electrified. He slammed his tounge deeper into her folds, then out again, he lapped hungerily at her inner folds, his face coated with the rain & her creamy passion. Beth tightened as another wave of pure intense pleasure coursed through her, then another, she could no longer contain, her lips parted as she moaned out in sheer delight, the feeling so powerfull, she felt her knees begin to shake, she felt herself become week, her inner core was on fire, she felt her liquid heat stream from her throbbing pussy, steaming down her thighs, the heat was so emense, the pleasure too much to take, she slumped back against the tree, her eyes clentched shut, as she now screamed out in euphoria.
Then as suddenly as it had begun. . . it ended. Beth slowly opened her eyes, the rain had ended, the storm had passed, he was gone.
Beth found herself alone, sitting under the huge oak tree, completely soaked, completely naked. The sun found its way out of the darkened clouds bathing her, she was exhusted, satisfied, but exhusted. She looked around dazed, confussed. Where had he gone? Where had he come from? Was he real? Had it all just been a dream? A wonderful, beautiful dream? She could feel that she was completely soaked. She slowly stood & stepped into her sundress, pulling the straps upon her shoulder. She looked around once more.
Escort Kuala Lumpur
. . . . seeing no one. She then began to walk back home.  
~The End~
But she would not listen she could not obey, even if she wanted too, she was helpless now, nothing else mattered, but his touch, his heat. Beth's eyes widen as she felt his long thick fingers invade her private treasures, he began to skillfull masterbate her, in rythem with the falling rain, she felt the storm weaken, slowing matching his strokes, as he stroked her now swollen clitElisabeth enjoyed her afternoon walks in the hill country above her cottage, she enjoyed the calm peacful times. Her life had been so stressfull as of late, she was alone. Papa had warned her of going to far away from the home, warned that the Khelts were afoot. She had never really seen a Khelt before but she has heard many horrible tales, her clan had been at war with the MacGregors for a very long time. Most of the men of her clan had went away to war, leaving only the elders & the children behind, Elisabeth was not a little girl anymore, she was a woman, a woman with needs & desires, she felt guilty for thinking these thoughts, but by the gods, she could not help it. .
Escorts Dusseldorf - Explore Dusseldorf to see Gorgeous Babes That Could Offer You Company
For those searching for the most amazing thrill when on vacation or a business trip, Escort In Dusseldorf can do the trick for you. Try unbelievable adventures with the Sexiest babes.
A lot of Alternatives for The Hottest Fetish Escort, Rapid and Reliable
Whenever you feel like visiting Germany, either we are talking about a business, trip or a holiday, or even a city break, using the Dusseldorf Escorts system to enjoy some pleasure is always a clever option. One may think that accessing an escort to grant company is a difficult and hard thing, but we say it's the the other way. Using the Dusseldorf Escort service to date a hot babe and share some intimate moments together is highly facile and reliable. It only takes a few clicks to do that, and the results will be amazing.
Assure you use the right Call Girl Dusseldorf before making the next step. To come as a help, our page gives a few security filters so that your private details and your payment info be secure. Also, the girls that provide Travel Escorts Dusseldorf on our platform are carefully selected by a team of professionals. Assure you use the right platform, with the green badge, for the hottest Independent Escort Dusseldorf experience.
Immediate Selection of Babes And The Finest Dates
The minute you come on the right site, you will adore how intuitive and secure every option of this service is. You will get to pick and arrange a date with your preffered Vip Escort Dusseldorf girl in less than a couple minutes. Just like the whole nation and the people of Germany, these chicks like to be serious and on point. Each date with a babe from escort any city Germany will be an astounding one. Either you seek a meeting with a native German chick or a different type of Dusseldorf Escort doll, we will make sure to always give you the hottest results. The most amazing dates await you. No matter the reason or the fantasies, finding the proper girl for the right date will be something highly amazing and easy to do.
Begin by surfing the Escort Dusseldorf for the proper chicks. The place is packed with hot women, all of them pleased to meet you. Some are naughtier than others, while some are classy and shy. Select the one that attracts you the most and fulfill your deep desires along with them. The escort any city Germany platform is classified as one of the finest in the whole Germany, therefore the experience will be identical. No need to seek other platforms or other sources, the Escorts Dusseldorf platform will definitely grant you the finest results in terms of sexy babes to date you. Release your inner desires and fantasies because these beauties will make sure to fulfill them all for you. Even the wildest sexual fantasies can find their tamer with this Fetish Escort page!
https://www.topescort.de/
https://escortnews.eu/escorts/Germany/Dusseldorf.html
https://germany.escortnews.com/escorts/dusseldorf
https://www.topescort.com/dusseldorf
SG escort - A companion is another benefit of choosing an escort travel girl
The escort sector in Singapore is booming, because to the city-state's large tourist and business traveler populations. Escorts in Singapore are well-known for their attractiveness, charisma, and expert service. You may find an escort in Singapore that will satisfy your every want, whether it's for a night on the town or something a little more private.In conclusion, a local escort can be a wonderful addition to your time spent in Singapore. As a result of the variety of choices available, finding a friend who is just right for you is easy and fun. If you plan on visiting Singapore, you may want to think about hiring a local escort.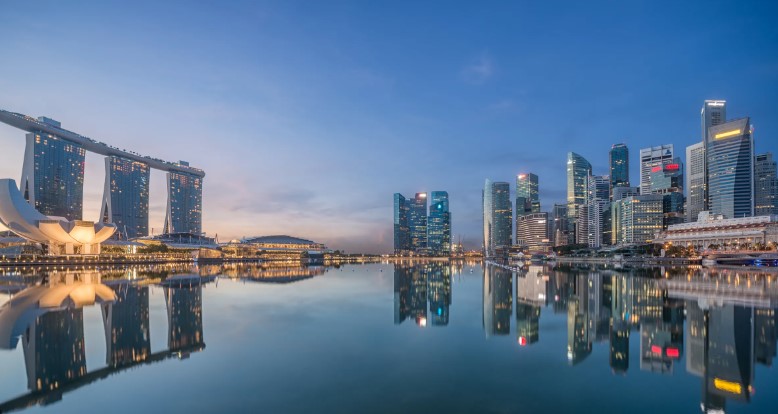 Escort girls Singapore
One of the perks of hiring an escort travel girl is the chance to have a local guide. These girls often know the area well and can help you get around, find the best places, and find hidden gems that you might not have found on your own. They can also tell you a lot about the local culture and customs, which will help you feel more at home in your journey.Discretion is guaranteed when you employ the services of a Singaporean escort. Escorts take tremendous precautions to conceal their clients' identity since they are trained professionals who value their clients' privacy. For this reason, many famous people hire escorts when they need to blend in with the crowd.
Escort in Singapore -
https://escortnews.eu/escorts/Singapore/Singapore.html
Ultimately, hiring a Singapore escort is all about giving in to your wants and having an extraordinary time. These companions give a genuinely memorable encounter that will leave you wanting more because to their beauty, charisma, and excellent service. So why not schedule a Singapore escort today and indulge in a little pleasure?Hiring an escort in Singapore has several advantages, one of which is the possibility of a customized and one-of-a-kind adventure. An escort may make your trip more enjoyable no matter what you have planned — sightseeing at the city's famous monuments, a night on the town, or a quiet evening in your hotel room.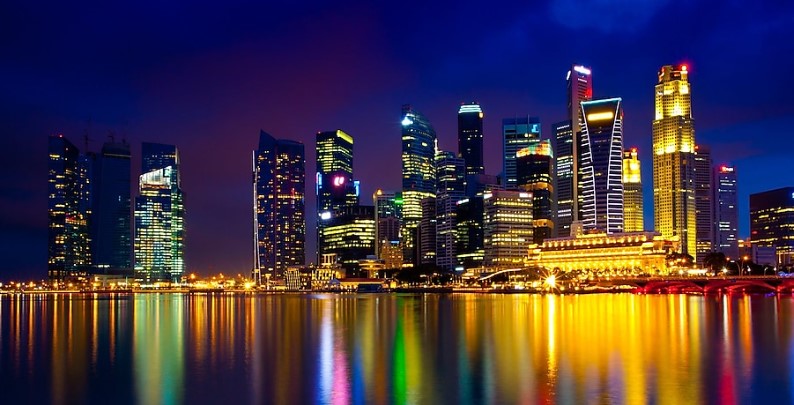 Singapore escorts girls -
https://top10escort.com/escorts-from/singapore/
Professional companions known as escorts are available to the public in Singapore. Escorts in Singapore may do everything you want them to, from accompanying you to social gatherings to giving you erotic massages. A memorable encounter is guaranteed because to their skilled ability to give excellent service in a way that is both unobtrusive and pleasurable.Several factors should be considered before making your final decision on an escort in Singapore. Choosing a trustworthy organization or person should be your top priority. If you want to choose an expert, trustworthy person, the best way to do it is to read reviews and testimonials from their former customers.