/

Erotic

/

Victoria meets her online lover Final part
Victoria meets her online lover Final part
Erotic
2006-03-20
Victoria had drifted off to sleep and I stared at her beautiful face.
She had a slight smile on her face as though she was satisfied with her life.
I took my time staring at her entire body and loving what I saw.
To my surprise, my cock was once more responding to the visual delight spread out before me.
It'd been many a year since I'd managed three erections in so short a time.
Maybe it was the newness of our love that was helping me out, but whatever it was, I wasn't about to lose this chance of making love to Victoria once more.
I lightly ran my fingertips across Victoria's flat stomach and as I approached her bald mound, I saw her eyelids start to flutter open.
"Hi honey. " She said with a grin as she felt my fingers start to explore her outer folds.
"Hi darl. " I replied with a grin to match hers.
I leaned forward and kissed the tip of her nose, and then kissed her beautiful lips.
I felt them part to allow my tongue to enter its warmth.
As our tongue entwined inside her mouth, my fingers were busy with her clitoris, causing Victoria to moan passionately against my mouth.
Her clitoris felt swollen beneath my fingertips as I gently tugged at it.
I slipped my index finger in between the folds of her flesh, marveling at her moistness.
pornstar escort europe
I removed my tongue from within her mouth and start to kiss her around the neck.
Victoria placed her arms around my body and hugged me to her tightly.
I looked up at her and smiled.
Then I returned to kissing her neck.
Victoria released her embracing arms from around my body, knowing full well where I was headed, as I started to kiss and suckle at her nipples.
I felt her place her hands on top of my head as I continued to arouse her with my lips.
I removed my finger from within her and said, "Are you ready for a bit of anal?"
"A bit? I want it all honey. " She replied with a big smile.
"Roll over onto your stomach then, Sexy Bum. " I instructed her, giving her a light slap on the side of her backside.
Victoria gladly rolled over onto her stomach.
Once again, I marveled at just how dam perfect her body really was.
"Hop up onto your hands and knee's please darl. " I said to her while running my hands over both cheeks of her arse.
Victoria did as I asked and I was once again rewarded with the beautiful sight of her vaginal lips hanging just below her tiny anus.
Greece Escorts Directory - Ellada Escort, Athens Escort, Thessaloniki Girls, Outcall, Incall, High Class Escort, EscortNews, Escort Agency, Escorts Service, Escort Elite, Ladies Tours, Hellas Escorts, Ellada Escorts, Escort Directory, Greece Girls, Greece
I moved myself in between her legs and leaned forward enough, so that I could lower my mouth down to her twin delights.
I ran the tip of my tongue to her very moist vagina and lapped at her juices happily.
I held her cheeks apart with my hands as I once again darted my tongue as deep inside her as it'd go, exploring her velvet like flesh, wishing my tongue was three times as long.
My nose was pressing against her anus, which I knew I'd be invading very shortly.
I used my fingers on her throbbing clitoris, again bringing groans of pure pleasure from her.
Victoria was trying to push herself back up against my probing tongue.
"Dam my tongue for being so short. " I thought to myself as I tried to plunge it even deeper inside her.
But alas, it'd reached its full length inside her.
I rubbed harder and faster against her clitoris, causing Victoria's moaning to sharply increase in volume and pace.
Suddenly, I felt her hot juices gushing from within her, to splash all over my tongue and face.
I greedily lapped at her flowing juices like a thirsty man trapped in a desert, finally finding water after three days.
I couldn't get enough of this woman who'd captured my very soul.
Just before her juices stopped flowing, I removed my mouth from its treasure and moved forward enough to be able to plunge my cock deep within her, bringing forth more groans of pleasure from Victoria.
Satisfied that I'd gotten enough of her juices to coat my entire length, I slowly withdrew my cock from her hot, moist vagina.
greece escorts greece escorts hellas escorts ellada escorts greece escorts
Gripping one cheek of her arse in my left hand, I guided the head of my cock to the entrance to her tiny anus.
I then began to slowly ease my way inside her anus.
At first I thought that the head of my cock was far too big for such a tiny hole, but happily it popped inside her anus without too much trouble.
I watched Victoria's hands on the bed for any indication that I was causing her any pain or discomfort.
There appeared to be none, so I began to slowly ease my way deeper and deeper inside her very tight anus.
It was like the shaft of my cock was gripped by a vice caused by the ring of her anus around my cock.
I'd finally reached bottom inside her anus and soon began to find a rhythm that suited us both.
Victoria had began to rub her fingers along her moist slit as she felt me starting to pick up pace within her arse.
I reached forward and gripped her by the shoulders and each time I pushed deep inside of her, I'd pull her towards me, reaching bottom every time, bringing forth grunts of pleasure from Victoria.
I knew I wouldn't last long as the pleasure of her tight ring around the shaft of my cock was far too great.
But, I knew that once Victoria and I started living together and grew used to each other's way sexually, I'd last longer than now.
I felt my cum starting to boil inside my balls and I rammed myself as deep inside her as it'd go, exploding my hot cum inside her arse.
The pleasure I felt from doing so, was one of the most intense I'd ever felt in my life.
As Victoria felt my hot cum flooding into her, that seemed to trigger her own orgasm.
She cried out as wave after wave of pure pleasure flowed through her entire body.
Escort Service, Escorts and city tours in Athens and Thessaloniki. ... Presentation of the services of the agency models escorts Escort in Greece
She collapsed onto the bed with me still buried to the hilt inside her anus.
I lay on top of her, too tired to move.
Not that I ever wanted to move from within her.
We were not only joined sexually, we were joined together as soul mates for life.
I gently rolled myself over to the side, pulling Victoria's body with my own, thereby keeping my cock still buried inside her arse.
Who knew, maybe I'd get lucky and have yet another erection.
I held her in my arms, cock buried within her, never wanting to let this beautiful woman from my sight The End 
 hope someone enjoyed     Storyteller 
.
Escort Budapest - But Duo with Girl Budapest is a great choice for your event because of more than just how good they are at music
Another good thing about getting an escort in Budapest is that you can tailor the service to your needs. Many girls in Budapest are happy to meet your needs, whether you want a certain type of partner or have a certain dream in mind. This means that you can have an experience that is really unique and fits your needs.Most of the prostitutes in Budapest work in houses that look like massage parlours or bars. Most of the time, these houses are in the city centre and are easy to find. Traffickers often force the women who work in these brothels to do so, and they are often abused physically and emotionally.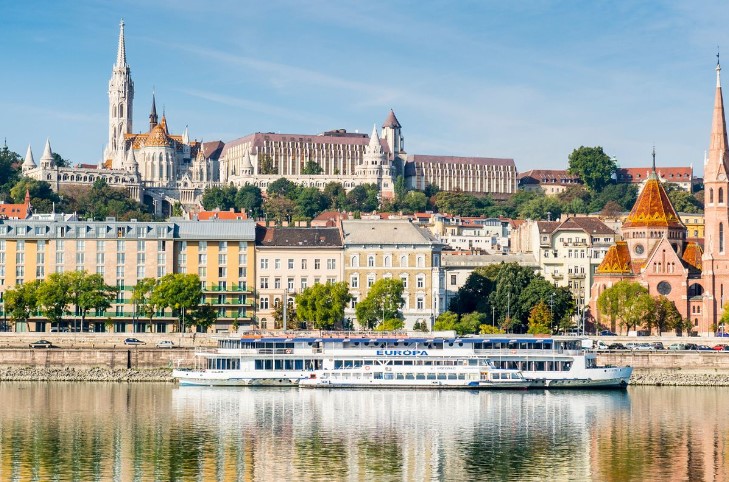 Budapest escort
Whether you are looking for a romantic evening with a stunning companion or a wild night out with a group of friends, escorts in Budapest can cater to your every need. From high-end luxury companions to more affordable options, there is something for everyone in this bustling city.In Budapest, Escort Classic intercourse is a renowned service that provides a distinct and unforgettable experience. The city is renowned for its spectacular architecture, lively entertainment, and attractive women. With Escort Classic intercourse, you can combine all of these exciting elements into a single, unforgettable experience.
Budapest escorts -
https://escorts-forum.com/escorts-from/budapest/
Overall, getting an escort girl from a service in Budapest is a great way to see all that the city has to offer. These girls are pretty, skilled, and charming, and you're sure to have a great time with them. So why not book your escort girl today and start seeing all that Budapest has to offer?Discreetness and dependability are two of the main features of Budapest's escort services. Confidentiality is guaranteed, and your date will show there on time and ready to make the encounter one you'll never forget. Escorts can tour you around to all the hot spots and local hangouts, even the ones that only the regulars go.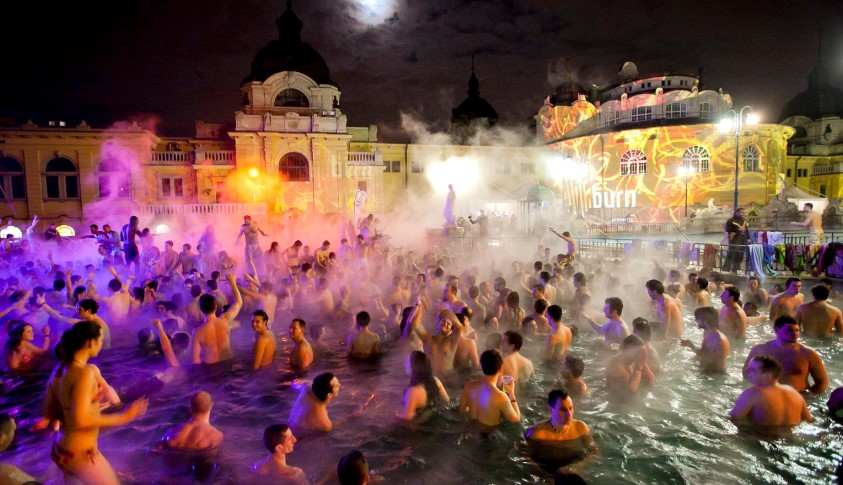 Escorts -
https://escortlaradana.net/escorts-from/budapest/
Our services are tailored to meet the needs and desires of our clients. Whether you're looking for a quick and intense blowjob or a more leisurely and sensual experience, we have the perfect package for you. Our services are available to men, women, and couples, and we cater to a wide range of preferences and fetishes.One of the best things about escort babes in Budapest is that they come from all over the world. You may find a lady with the hair colour you desire, whether it's blonde, brunette, or red. These ladies are stunning to look at, and they also happen to be extremely smart and well-read, making them excellent company for any event.