My first time
Fetish
2006-06-11
I was currently in 11th grade about 17 years old and I was secretly in love with an "older" guy. He had graduated the year before and along with me all of my friends were in love with him too. He would come by the school sometimes and although he didn't really know anything about me but my name he would say Hi and smile. This made me melt right there on the spot. One day one of my guy friends who knew him said that he had told him that he thought I was the cutest thing he'd ever seen. I knew that I was blushing right there and tried to cover my hot cheeks. Could this guy really like me I thought?
I found out that he was going to be at a friends party and that night had put on the hottest thing I could find and spent hours on my hair. Me and my friends pulled up the driveway, alcohol in hand and I was nervous as hell. Although to my disapointment when I went in there was no sign of him anywhere. So I started drinking along with my friends. About an hour went by and it was almost 12 so I assumed he wasn't comming, until I heard people yelling hello and hi-fiving each other behind me. I turned around and to my joy there he was standing with his friends looking hot as ever in a zipup brown ae sweater and nice jeans. He looked over at me and gave me a nod of the head. I though that's it, not even a hello. I was disapointed and for the next 20 minutes didn't see any sign of him. I decided not to be down and started playing a game of beerpong with my buddies.
Greek VIP Escort Service, Athens Escort Agency
I had been through a couple rounds and was pretty buzzed when I felt a hand on my waist. I kinda stumbled with shock and turned to see his face smiling with a giggle. The feel of his hand on my waist made me instantly warm everywhere as he whispered in my ear. "Wanna go talk somewhere. " I knew that talking wasn't realling going to be in the works and against my better judgment I took his hand and we walked outside. It was around March 25th so it was still a little chilly and he put his arms around me as we walked away from the house. We walked towards a small wooded area where there was a set of steps. We sat on the steps and he actually did start talking to my surprise. "So, you think that I am cute eh?" he said with a smirk that I could only see in the moonlight. I giggled and he nudged me with his shoulder and said "Well I think your pretty damn cute too. " I was so excited inside I wanted to scream! I admit, I was pretty goodlooking for my age. I had sholderlength sliky sandy blonde hair and bright blue eyes. A nice tan from the tanning bed and a strong build from my soccer games. My breast were kinda small.
Greece Athens Escort Hellas Ellada Athina Escort City Tour,Escort News Escort Review Greece Escorts Directory Ellada Escort, Athens Escort
He then pulled my hair away from my neck and started kissing it lightly. This I found later to be my hot spot and I could feel myself getting warm between the legs. He took my hand and put it in his croch and I could feel a big buldge in his pants. I knew he wasn't a virgin and by now, knowing what he wanted I got a little scared and pulled my hand away. I remember him saying something to the effect like. "It's ok, we don't have to do anything. " I then told him that I was a virgin and he asked how far I had actually been with a guy. I told him that I had given hand jobs to my ex and he had returned the favor. I heard him giggle and say "would you do that for me. " My nerves went away a little and he again took my hand and to my amazement he put is on his erect penis. I hadn't even realized he had taken it out! I could feel it warm and a little wet and this turned me on a bit. I started to stroke it the best way I knew how. I wanted him to be inpressed! He layed back a bit and I could hear little moans comming from him as his breath grew heavier. He then took his hand and started rubbing me through my jeans. I started to breath deeply and I could tell this really turned him on because he stood up quickly and laid over top of me.
Athens Escort escort, athens escort, athens, escorts, escort age, age, athens escorts, greece, athens greece, greece escort, city tour, escort agency, escorts athens escort, age athens, city tour, agency athens greece, services
I got a little nervouse again and he could feel me tense up because he said "Is this ok?" I knew I should stop, but I really liked him and I couldn't say no so I said yes or some other word that was code for go for it because he then unbuttoned my jeans and rapidly pulled them down and completly off. I had a matching thong and bra which was relveaded when he lifted off my top. He told me they were very cute and before taking off my thong asked me if I shaved. I had shaved my legs and pussy that night because I wanted to make sure I was ready incase anything like this did happen. When he pulled off my thong he got really excited and started rubbing me all over and saying how soft I was. I was still shivering and kinda drunk and so I just laid as still as possible. I could feel his penis rubbing the inside of my leg and suddenly felt his fingers hit the right stop. I let out a little moan and almost shocked myself. I hadn't imagend it could ever feel this good. He then grabbed my thighs and whispered. "are you ready. " I didn't hesitate to say yes.
Directory Escort Greece – Escorts Greece – Greek Escorts Directory of Escort Girls in Greece. Greek Escorts Services. Escorts List Greece. Best Escorts Directory Is Greece Best Escorts Directory Of Sexy Girls. Top Female Escorts In Greece
He stopped thrusting after only about two times and said "Are you ok, do you want me to stop?" I moaned a little no, not really sure, and he kept going, only a little more softer now, which wasn't as bad. He kissed my neck and lips and whispered to me that no girl had ever been that wet for him and he liked it. It made me happy to know that he was enjoying me. He was average size and I became used to the motion and tried to get into it. He kept whispering in my ear that I was a good girl and I was doing a good job. He lasted what seemed like 15 minutes or more and I heard him say that he was ready to cum and asked me if I wanted him to pull out. He had a condom on so I said no, that I wanted him to cum inside me and about a moment later with a couple moans he did. When he pulled out he noticed a little blood in the moonlight and several times appolazied about it. After he had caught his breath he helped me find my clothes and put them back on, he helped me put my shoes on and we walked up to the house where some of the people including my friends had all left. He held me as he got out his car keys and kissed me on the top of the head. He asked me if I wanted a drive home and I agreed and we both got in his car. The whole time we drove to my place he had his hand on my knee and it made me feel comfortable to know that he really did like me and it wasn't just about sex. We pulled up to my driveway and he asked if I would like to go out sometime. He appoligized again and said that he wished now that my first time hadn't been outside on an old set of steps. I loved that he cared and I think I feel in love with him right then.
Escort | Athens News
He went around and opened the door for me and walked me to my front door and gave me a big sweet kiss although by that time I'm sure I looked like hell he said goodnight beautiful and went to his car and drove away.
I am almost 19 now and after that night we were together for about a year when we both moved away for school. Even though we have moved on we still talk and we still love each other. I will never forget that night.
.
https://www.mykonosescort.com/
has a long list of hotties and escort services in Mykonos!
Mykonos escort models will cheer you up!
Here you can get all information about escort models in Mykonos. Our online service shares data of thousands of Mykonos cuties who are ready to provide you with escort services. Absolutely verified profiles of real barbies won't leave you unsatisfied. A lot of gentle and astonishing baronesses can turn on anyone. Just take a look at their erotic photos and read about their services. You are a man and you deserve to spend time with the most beautiful girls. They will fulfill your fetishes and make all dreams come true. It is very useful when you can find out size of tits, and languages of each girl. It means you will know exactly what kind of starlets is going to meet you and save yourself from bad surprises.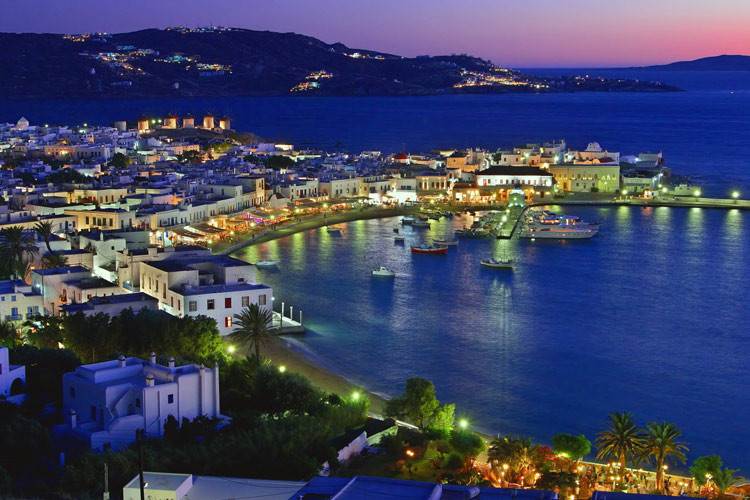 Some of the hotties on our online service are not amateurs but work as pornstars. You may be sure about their professional skills. Excellent lookers will show you all their talents in bedroom. If you decide to have fun with your wife, find escort girls who work with couples, too. These ladyloves know how to bring fresh pleasures to your intimate life. You can
watch
the endless list of lady vamps and choose one immediately.
The top escort girls of Mykonos ready to serve you!
Visiting this beautiful Greek town, do not forget to become a customer of our escort agency! Do you know that Mykonos is also called as "The Island of the Winds"? Tourism is a main industry and Mykonos is known for its insane nightlife and has a lot of establishments catering to the LGBT community. Here you can meet a lesbian doll of your wishes and have the best time in your life. It is a great idea to take a boat tour with vicious starlets. After that, you can visit Rarity Gallery, and Little Venice. A good ending of such a day will be an amazing night with modest call girl.Our top-class escort service in Mykonos provides the list of the high-class teen tootsies and brilliant dames who are ready to date you and fulfill all your needs. Find one to have a wonderful time! Call girls of Mykonos will make you happy. All these lusty angelfaces were created for love and pleasure. They are ready to share a bed with you. There is nothing that can stop you. This is the top-class online service and it shows the most beautiful lassies in Greece. Don't lose your lucky chance to become a client of
escort mykonos
right now.