Teen Threesome
Group
2003-01-22
I swam to the other end of the pool, grabbed the bottle of drink and swam back, sitting in the beautiful water, drinking, hoping that I'd get drunk quickly, so that I could crack on to Bridie. I think Cheryl had the same idea, she was taking twice as much as me, Bride just sat and waited her turn. After 30 minutes we were all quite drunk. The bottle was on the table and the sun had almost come down completely, so I got out, lit the lanterns and switched on the pool lights, making them glow a haunting, light blue. I came back to find Cheryl and Bridie laughing, I hopped back in, and noticed Cheryl and Bride were standing in the middle of the pool, Cheryl with her hands on Bridie's ass, and Bridie stroking Cheryl's arms. Immedial I felt left out. So I went for it and said, hey, why don't we go skinny dipping! They looked at each other, then back at me, and said yes. Bridie and Cheryl turned around, I thought that they were going to get undone without letting me see, they talked for a bit then turned around, humming something, probably made up. Bridie and Cheryl looked me in the eye and started to undo their tops, I got the feeling that I was about to cry for joy, as I got a massive erection in my pants. They moved closer, then threw their tops off in one quick throw, out of the water, onto the grass a few meters away. I could see a blurred view of their tit's, nipples and all. I felt locked where I stood, this was fantastic, two beautiful girls putting on a show, for me!They grabbed each other, rubbing their boobs together. Then Bridie started to walk towards me, coming into the shallow water, her breasts were slowly coming out of the water, she paused for a moment as she saw my rock hard dick in the water, she looked at me, "mmmhhhmmmm". She put her arms around my neck and kissed me. I could feel her ass rubbing the head of my penis, I propped her up on the edge of the pool, she lay back and I pulled off her panties to reveal her bare snatch, I smelled the sweet aroma.
aaa europemodels
She squealed with delight as I flicked her clit with my tongue, I stuck three fingers inside her gaping hole and she let out a moan. She rubbed her breasts, tweaking her nipples. All of a sudden I felt Cherry's breast press up against my back, I felt her pussy brush my ass as she started to suck the back of my neck, she reached underneath me and grabbed my balls, caressing them as I let out a moan, "Oh yeah, grab my cock baby, stroke it for me while I eat her pussy". I grabbed the bottle of Frangelico, poured it all over Bridies pussy and sucked it all up as I felt her hips flex up in the air, she started making little sounds", uuuhh, oooh, aah, mmm. . . " It was muffled by her thighs squeezing my ears as I drove my tongue into her pussy. "Oh shit, fuck, that's so good, keep going, yes, yes". I lifted her ass up in the air as I drove my tongue even further into her, she screamed and I felt her body go limp, as she let out a slight whimper. She sat up, rubbing her pussy as I got out of the pool. I kneeled as Cheryl got out and grabbed my cock in her left hand. "Suck it girl, make me come all over your tits". She tongued the head for a moment as I closed my eye's, she took it all in one go and I felt myself shudder. I reached under her, fondling those awesome tit's, her nipples were hard, she pulsed as I squeezed her tit's. "Bridie, get under me and suck my balls for me".
Escorts, Escorts Athens, Athens New Girls, Escort Greece, Escorts From Athens, Best Escort Service Athens, Athens Escort Service, Escorts Girls Athens, Escorts
She slid under me and flicked my balls with her tongue, then put them all into her mouth as Cheryl did the same thing on my cock. She sucked my balls, pulling away, sucking the skin as the came out of her mouth, then doing it again. I thought I was going to have a heart attack, I couldn't concentrate on a single pleasure at once, I felt that electric pulse again. "Aah, I'm gonna come". "Not yet", Cheryl said as her and Bridie pulled away.
Athens Escorts Service Escorts Agency Athens Greece Elite Escort agency sensual Agencies and Adult Entertainment New Agency in Athens Greece Escorts from Athens
Bridie took her mouth away from her ass as shit say on my pole. I felt her meat slide down my cock and closed my eye's, enjoying the moment as much as possible. I felt the warmth, the wetness of her pussy as she sat back, riding up and down on my pole as I watched her breasts bounce. Bridie licked my balls as I fucked Cheryl, luck for me she came, otherwise I might have. She rolled off and collapsed in a heap on the ground, panting like she'd just run a marathon. Bridie gave the sexiest look I'd ever seen in my life as she got on her hand's and knee's. "Fuck me, stick your dick inside me and make me cum". I walked over to her, squatted down and edged forward to her ass. I ran my cock up and down her ass, as she begged me for it. She obviously couldn't handle the waiting as she started to push back on my dick, as it slowly went into her ass we both groaned in pleasure. I started to slowly pull out. I pushed back in, leaning forward to fondle the breasts that I'd wanted for so long. She started to rub her clit as I pumped her harder. We both began moaning, rhythmically as I pumped harder and harder. "Cum with me, cum with me, now".
halkalı escort
I pumped as hard as we could, I felt the force of it in her voice as she bit her lip and hummed loudly. I yelled as she screamed, both of us cumming, I pulled out and came all over her back. I lay back on the ground, massaging my balls. The girls said that they needed to go home now, since they had to study together. I said goodbye, as Cheryl turned around, "I hope we can do this again sometime. "Yeh, definitely", I said as they walked down my streetMy first story, how'd I do?.
Australia Excellent dates with first-class escort models of Australia on
www.australia-xxx.com/
!
Stunning call girls from the hottest agencies in Australia!
Australia is a island where you can meet many eager escort girls. This island is a well-known tourist destination with a nice climate, multiple attractions, and architectural monuments. You'll be happy to be accompanied by an impressive totty while visiting Mdina Old City, and St. John's Co-Cathedral.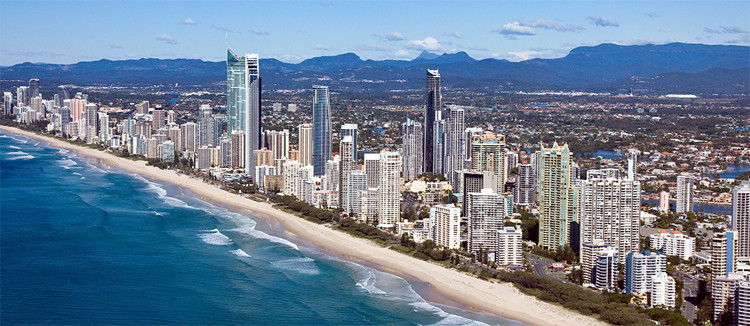 Our website of escort girls in Australia deserves your attention. When gentlemen are looking for hot babes that can make them happy and serve to the full, they use our site. Check the huge list of the most impressive escort models in this city and pick one. One of them can satisfy you very soon. Isn't it fantastic? Everything is real. Australia girls will show you the real joy! Petite vamps with fashionable shapes and exquisite faces are ready for everything. Check their profiles to book the most appropriate one. Age, height, and contact information are all you need. You'll be happy to meet one of them or all of them in turns. These hotties are so close to you. Inform us that you are interested in a date. When your hurt tells that you need to meet one of these sensuous angelfaces, you should listen to it.
australia girls escort
gives you a possibility to change your life and meet chicks that cannot be forgotten.
The top-class escort services in Australia on one online service
Australia escort agencies provide you with all information about professional hotties. These data is very useful when a user is searching for such crazy fun like domination, foot fetish or some other fetishes. Fulfill all your dreams thanks to Australia escort agencies. It is not easy to choose an appropriate sexual partner in real life but this site gives you amazing opportunity. Delightful, smart, and curious sexpots can't wait to meet you and have amazing fun together. If you want to get pleased by two call girls at once, our agency will find two covergirls who work in a team. New lookers and new tours appear on the site every day. Adorable cuties are ready to meet you and give all priceless pleasures. Gentlemen use escort services very less. Most of them consider that it is too much for them. This isn't true. If you want to admire excellent colleens close to you, this dream should become true. Most of all call girls of Australia do their job perfectly. You can experience it if you come to this exotic country. All necessary data is
here