/

Incest

/

Falling in Love with Mom
Falling in Love with Mom
Incest
2003-05-05
I later came to find that my dad had never been much for compliments or romance. So that whole senior year, Mom and I spent almost every night out doing something, and before too long we become more than just mother and son, but best friends. We could talk to each other about anything, and we did. There was nothing that made me happier than to just cuddle close to my mother in the living room talking for hours. I would sit there holding her, looking at her sexy body in a pair of cut-offs and a tight T-shirt and want nothing more than to just pull her close to me, kiss her deeply, and tell her how much I really loved her. I sensed that there might be a chance that she wanted the same thing, but I was too scared to move forward with her. I was terrified of losing the relationship we had built together if I suddenly spoke up and told her I wanted to make love to her, but in the meantime I was developing Carpal-tunnel Syndrome from jerking off so much! Then on Mother's Day of all days, it finally happened. I awoke early that morning to fix Mom's favorite breakfast of pancakes and bacon and could not wait to give her the necklace I had picked out for her gift. When she awoke, she was wearing a sexy, white, flower-print dress that cut off a good ways above her knees. I gave her a big hug and kissed her after telling how beautiful she looked. We had breakfast, and when we had finished, we went into the living room where I gave her the necklace, which she loved. She gave me a big hug saying, "I love you so much, honey!" "I love you too Mom, more than you'll ever know," I said not wanting to release her from our hug. I was pleasantly surprised when she didn't immediately pull away either. When we finally did let go of each other, she looked at me with a very loving look and said, "I want you to know that I don't think I would have made it though your father leaving if you hadn't been here. I love that we've become so close this last year. " "Me too, Mom," I said as we sat down on the couch.
HIGH CLASS MALE ESCORT IN ATHENS NOW - Athens
"Dad wasn't worthy of your love. You deserve so much better. I hope you know that. " "I do, I do," she said. "You know, this is going to sound weird, but sometimes I wish you were not my son. " I wasn't sure I heard her right. I just looked at her unsure by what she meant. "Don't get me wrong, I love you so much sweetie! It's just that I wish we could be more than just mother and son. You'll probably get all freaked out, but sometimes I wish I could show you my love physically. " Just like that, my dick was hard as a rock. Hearing that my mother really did desire me just like I desired her sent me into a whirl. I almost kissed her right then and there, but didn't dare. I was finally able to muster the words; "I wish the same thing all the time, Mom.
jessica moore escort
We sat there for a long moment in silence just looking at each other before I finally decided to make the first move. "Do you think that there is any chance we could become lovers?" Mom blushed but then got a very serious look on her face. "We shouldn't be talking like this. It isn't right. I think we should just:" But before Mom could say anything else, I just put my lips to hers and kissed her like a son should never kiss his mother. I figured that she would push me off, but when she didn't and actually wrapped her arms around me and began kissing back, I knew that my dreams were finally coming true! I laid her back on the couch and pressed my lips against hers in a deep, wet kiss. After a moment, our tongues met and there was an explosion of heat between us. Her breath was so hot in my mouth as our tongues massaged each other's. As I continued to make-out with my mother, I began unsnapping the buttons on her short, little dress. Little moans escaped from between our mouths as I put my hands on her large, D-cup tits, the same tits that had fed me as a baby. I let up on the kissing and threw my shirt off, looking down at my beautiful mother who was looking at me with deep passion. "I want to make love to you sweetie! I want you to fuck me so hard! Fuck Mommy, please!" Without further ado, I led my mother into her bedroom, and we stripped out of our clothes in a matter of seconds. Mom came over to me pressing her plump tits against my body and wrapped her hand around my throbbing cock. She gently stroked it as she kissed me again. "You're so much bigger than your Dad," she whispered breathlessly.
Greece Escort Greece Escort News, Hellas Escorts ,Escort Services Greek Define ,Thessaloniki Tours ,Brothel Athens Greece
Mom lay down on the bed, and I quickly followed. I began to massage her breasts and kissed each of the nipples. I licked and sucked each of her hard nipples as she moaned slightly. "That's right. Suck Mommy's tits. That's good, Mommy's little boy like's her breasts doesn't he," She whispered nearly inaudibly. I could have sucked on her nipples for the rest of my life if it hadn't been for my killer erection. I knew I was going to need attention soon, so I moved my attention downward, kissing her soft, flat stomach finally coming to her cleanly trimmed pubic hair. I could tell that she was wet, and I could feel the heat coming off her beautiful vagina. I gently spread the lips, and my tongue easily found her clit as I began to slowly move my finger inside her.
The Athens Girls of Escort of Greece can give you satisfaction more than Bourdela GR or Bourdela TV can. The Athens Greece Escort Service as provided by these charming Athens Greece Call Girls in Athens are patronized by males from the world over. A lot o
I had to fuck my mother! As her orgasm subsided, I moved up on the bed and kissed her before positioning myself over her. "Fuck me, sweetie! Fuck your mother right now," She screamed as I pushed my cock against her hot, wet pussy. My cock slid in easily, and Mom pinched her eyes shut in pleasure as I began to fuck her. I couldn't believe how good her pussy felt wrapped around my cock! I knew I wasn't going to last very long. The idea that I was finally fucking my own mother was enough to make me want to cum little lone the feeling. Before too long, we were in a good rhythm and Mom and I both her moaning wildly. After we had fucked missionary style for a few minutes, Mom and I flipped positions and suddenly my Mom was on top of me milking my cock for all it was worth. She ran her hands through her golden-blond hair and moaned wildly as I fondled her breasts fighting off the urge to shoot my load. Finally, Mom screamed with another orgasm, and unable to fight the urge any longer, I finally let myself go. My balls tightened and my cock exploded deep inside Mom shooting at least six, large loads of sperm inside her. Mom fell on top of me kissing me wildly. "Oh my God! That was the best sex I've ever had, baby!" We shared another passionate kiss and I could see that there were tears of joy in her eyes as she slid off my softening cock. We spent the rest of that Mother's Day in bed, and five years later; we are still together making love on a regular basis. There will never be a woman that can replace my Mom, and no guy that will ever replace her son. More Taboo Incest Hardcore AtTRUE INCEST&INCEST CARTOONS&INCEST THEATER.
escort, escort bayan, bayan escort, escort siteleri,escort bayanlar, istanbul escort bayan, ankara escort bayan, izmir escort bayan.
Barcelona escort - The Erotic Museum is another famous visit in Barcelona for individuals who are interested in sex and its history
Barcelona is a city that is well-known for its exciting nightlife, gorgeous architecture, and lovely beaches. Additionally, it is a city that is home to some of the most beautiful escort females that can be found anywhere in Europe. These young ladies are not only stunning in appearance, but they also exude an air of erudition and refinement, qualities that make them ideal partners for any event.Check out Moog if you want a more personal experience. There is barely room for 200 people at this club, which is located in the Gothic Quarter. The club has a terrific vibe and is well-known for its underground techno and electronic music.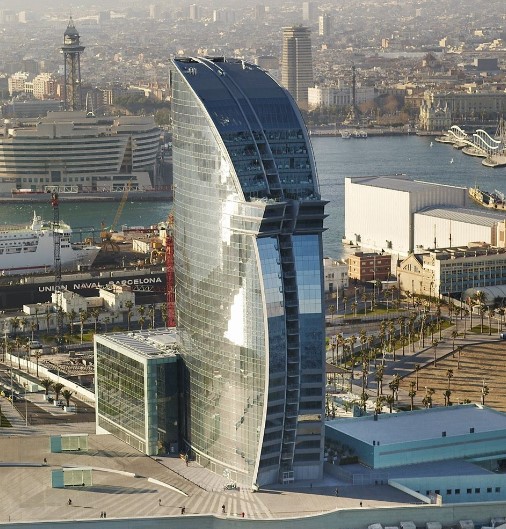 Escort girls
In Barcelona, Razzmatazz is among the most well-known nightclubs. This club is open till 6am and has five rooms with various musical genres. David Guetta and Calvin Harris are just a few of the top DJs to perform at the club.There are a few things to bear in mind if you are interested in hiring an escort girl in Barcelona, which you can read about here. Selecting a respected organisation that has a demonstrated history of delivering high-quality services should be your top priority when looking for a service provider. Due to the fact that these services are not inexpensive, you should also be prepared to pay a premium for them. The payoffs, on the other hand, have the potential to be absolutely remarkable for those who are ready to put effort into the experience.
Escort girls -
https://spain.escortface.com/escorts/barcelona
If you want to go out on the town for the night, the escort girls in Barcelona will not let you down. They are familiar with the nightlife of the city and can show you the best bars, clubs, and restaurants. These girls will be able to meet all of your needs, whether you want a quiet drink or a wild night out.Escorts in Barcelona are some of the most attractive and accomplished women in the world. They are very talented in the art of seduction and can give you with a memorable encounter. Escorts in Barcelona are ideal for a romantic evening out, a crazy night on the town, or just someone to keep you company.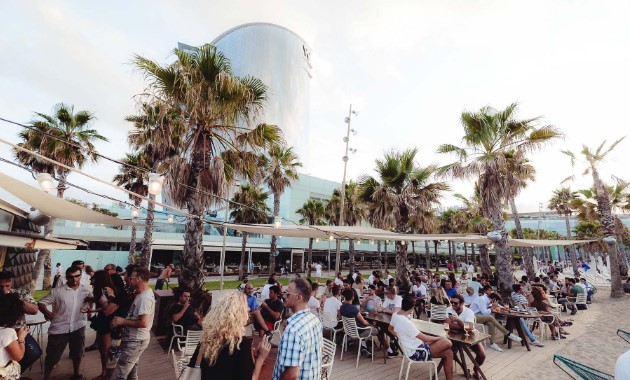 Escort in Barcelona -
https://top10escort.com/escorts-from/barcelona/
Visit Moog if you're seeking for an experience that's a little bit more personal. This nightclub can only accommodate a maximum of two hundred patrons and is found in the Gothic Quarter. The nightclub is well-known for its excellent atmosphere as well as its underground techno and electronic music.An escort lady may be booked with little effort in Barcelona. Girls' profiles are all over the internet, waiting for you to peruse them and choose the one you like most. After making your choice, you may either arrange a booking via the agency or with the girl on your own. The girl will show up promptly at the time and location of your choosing for the date.