Grandparents Visit
Incest
2002-12-10
"Hi Annie!" her father shouted as he gave her a big hug and a kiss to rival the one he'd just ended with Amy. "Mmmmmm. I taste Amy's lipstick on your lips. I see our little slut is wasting no time seducing her Grandpa!" she said with a wink to her daughter and a playful squeeze of her eldest's ass. Anne then gave her mother a big hug. "Hi Mom. You look GREAT as always!" Anne pressed her large chest against her mothers - and felt their hard nipples rub against each other. It had been so long since she'd felt that and a spark of pleasure surged down between her legs. "Oh Grandpa's cock is BIG!" giggled Chelsea and her twin giggled with her as their soft young hands rubbed at the bulge in his khakis. "Can we get it out Grandpa? Can we?" the begged in unison. "Come on girls. Grandma and Grandpa just got here! Let's give them a break. " Anne said. "Oh Annie - this is just the break we need!" Grandma said with a wave of her hands. "Come on kids - let's have some fun!" And with that the Grandparents led their five Grandchildren into the living room, which was just off of the entry way. Anne stood in the doorway and admired her children as they eagerly stripped her parents of their clothes.
HIGH CLASS MALE ESCORT IN ATHENS NOW - Athens
In moments her Father - still handsome and firm at 54 - stood naked in their living room his large, 10 inch manhood thrust out before him like a great lance. Her sweet daughters - all three of them - knelt before their grandfather and began licking his cock with their precious young tongues. At fist they all let their tongues roam over the long, thick shaft - then they alternated taking the red, bulbous head into their tight young mouths. Instinctively their hands began reach around and feeling each other. The twins especially admired their older sister's large tits and loved to fondle them (which Amy just loved, of course). Amy and Chelsea connected in a lustful French kiss as Paige struggled to get as much of her grandpa's cock into her small mouth. Amy and Chelsea then began to undress one another. "That's it Paige. Suck my cock! Ohhhhhhh what sweet little sluts you are!" Grandpa moaned as the little cherub slurped up the top half of his hard shaft. Her sandy blonde hair bobbed as her mouth moved back and forth. Her hand struggled to reach around the entire girth of his thick cock. This must be a treat for her (her father's and brother's cocks weren't this big), her mother thought - desiring to see that huge pecker fucking the little girls bare snatch. She would, she knew. But for now her father looked content to have the little one sucking the hell out of his cock. Anne then looked over to her mother - now naked and spread eagle on the couch.
Escort of Greece caters to all major cities of Greece, more particularly Athens and Thessaloniki. If you are currently in any one of these places and you feel like having fun with an Athens Girl, all you really need to do is to call up this premiere escor
Jake and Jon had wasted no time in peeling off their shorts and t-shirts. Anne's mother had a boy under each arm. They were both suckling a tit while their hands worked together at her trimmed bush. She reached around as she could to fondle their sweet young cocks. The boys were still working through puberty and weren't done growing, but their hard pricks were still nice for their age and Anne was impressed with how they had already begun to shoot large quantities of cum. Indeed, she felt warmth and wetness in her own crotch as she thought about the cum they had deposited in each of her orifices. "Oh Grandma - your pussy is so wet. Can I lick it? I bet it tastes good!" Jake asked. "You little cunt-licker. Get down there and get your tongue in my pussy!" Grandma urged her young grandson. "And you Johnny. Get that stiff cock of yours up here so Grandma can suck on it. " With that Jake knelt down between his Grandmother's legs. His young fingers expertly spread her swollen pussy lips - just like Anne had taught him - and his tongue snaked up the crevice of Grandma's wet pussy. "Oh yes! Oh fuck what a tongue!" Grandma moaned as her hips thrust up to meet her young grandson's tongue.
Athens escorts agency services offers you elite girls tours in Hellas, Ellada and EscortNews ladies in Athens. Our greece escorts models are the most sexy in Greece. We also are looking for Greek escort models. Incall or Outcall girls available.
"Will you fuck us Grandpa?" Chelsea begged from the other side of the living room. She had climbed on the love seat and spread her slender, long legs - spreading her bare pussy lips to reveal her wet pussy. "Will you stick your big cock in me?" she said. "Not yet. I'm not done getting little Paige here to blow me. Amy - get over there and suck your baby sister's pussy! I want to see you make her cum!" Grandpa said. Amy obliged and lowered her head to her sister's spread cunt. Her tongue went to work as Chelsea grabbed her sister's head and ground her young cunt into Amy's face. "That's it" Grandpa moaned. "What sweet young sluts. Oh my god, Paige. You wonderful cocksucker!" He then said to Paige who continued to blow her Grandpa's thick cock. "Oh Grandma! Oh fuck! Suck my cock!" Johnny moaned. Anne looked over and realized that her son was so excited that he couldn't hold it long. But that was okay.
Bayan Partner Bayan Arkadaş Bayan Escort Erkek Partner Siteleri
He often did that the first cum of the day. Anne knew from experience that he would be hard again in minutes and would cum all day long. She watched as his tight, young ass fucked at Grandma's face. Anne knew the signs. He tensed. His thrusts began very rapid, short strokes. Grandma was an expert, of course, and knew the signs as well. She quickly let her grandson's cock plop from her mouth and began jacking his adolescent shaft. "Come on, Johnny! Cum on Gramma! Give me your cum! I want you to come all over Gramma's face!" With that a torrent of white, sticky jizz rocketed from the boys piss slit. Cum splashed against his Grandma's face and rolled down her cheeks. She caught the next explosion in her mouth, but let the next two pour out onto her closed lips. The cum seemed down her chin and she used her tongue to lick up as much as she could. She rubbed the head of her grandson's cock across her face, then sucked the remaining jizz from his cock. "Ohhhhh Johnny. Your cum is sooooo good.
Greek esorts and adult nightlife in Greece including Athens escorts list. ... She is a Athens escort, but also available in Dubai and other places. ...
Grandma loves you cum. ""Good Grandma. 'Cause I wanna cum A LOT this weekend!" Johnny responded. "Give me a kiss, Johnny! Share your cum with me!" Grandma said. With that, Johnny moved next to her on the couch. His hands went up to fondle her tits as he leaned down to give her a deep, passionate French kiss. Their tongues played with each other and Johnny licked his own spunk from his Grandmother's face. Grandma was turned on by the depraved act she was sharing with her grandson and she ran her fingers through the hair of Jake, who was still licking her pussy like there was no tomorrow. "Jake, honey. Get up here and fuck your grandma. Share some of my pussy juice with us!" Jake climbed up and hovered over grandma. He took his stiff, young pecker and slid it up between her pussy lips. Her cunt was sloppy and wet from her juices and his saliva and he easily pushed the head of his cock into her aged slit. Grandma moaned as she felt his tender cock pushing inside of her and she pushed her hips upward to meet the entire length. Once his prick was buried to the hilt, Jake leaned over to where John and Grandma continued to share Johnny's spent load.
The Advantages of Spending Your Time with an Istanbul Escort Those who have never been with an Istanbul escort before could be a little shy and apprehensive about it. However, you should know that Istanbul escort is completely reliable and a true professi
Cunt juice covered Jake's mouth and chin and he reached out with his tongue to lap at his twin brother's spunk that still dripped down his grandma's cheek. Then their tongues met and they shared a three way French kiss while Jake began pounding his grandmother's cunt. "That's it honey!" she cried. "Oh give me that cock! Oh FUCK! Fuck Grandma! Fuck me hard you little cuntlicker!""Oh I'm cumming!" Chelsea cried. Anne, now with her hand in her panties, playing with her clit as the incestuous orgy played out in front of her - looked over at her daughter. Amy was licking at Chelsea's clit and pushing her finger deep inside her little sister's flowing gash. "You like it hard, don't you sis?" Amy asked Chelsea. "Oh yeah Amy - fuck me hard!""You want Grandpa's cock in your little pussy?" Amy asked. "YES! I want Grandpa's cock in my pussy! I want him to FUCK me!""Too bad, cunt! I'm the oldest! I get him first! But if you're good I'll let him cum on your face. Would you like that?" Amy asked - knowing that this would drive her little sister crazy. "YES! I want him to cum on my face! So you can lick it off! Oh Amy! I'm CUMMING!!!" the girl cried as her body rocked with pleasure. Grandpa had been enjoying the show and the blow job from Paige, but now he was ready to fuck his sweet, horny granddaughters. "Paige. Get over there on the couch and sit on your sister's face!" he said lovingly. Paige did as she was told.
What you know about perfect VIP ESCORT in Thessaloníki ? You need to know much much more where find ESCORT in Athens
She went to the love seat and straddled her twin sister's face. She then lowered her bare little pussy to Chelsea's face. Chelsea, still in the throes of her orgasm, grabbed her sister's thighs and pulled her quickly down to her mouth - going after her sister's snatch as if she was starving for it. Grandpa then moved behind Amy and knelt on the floor. He took his massive cock, still wet with Paige's saliva and rubbed it down the crack of Amy's sweet, teenage ass. "Ohhhhhhhhh grandpa! Are you gonna fuck me?" the 16 year old moaned. "Do you want to be fucked?""YES! Fuck me with that cock grandpa!" she squealed. "Let me see you lick your baby sister's asshole, Amy!" Grandpa demanded. With that am put her hand beneath Chelsea's thighs and hoisted them up towards her tummy. The action lifted Chelsea's ass higher and revealed the tight pink rosebud of her asshole. Amy's tongue poked at the tight hole and it puckered instinctively. Chelsea moaned from between Paige's legs. Amy then licked around Chelsea's asshole. "That's it, Amy. Lick your sister's sweet ass so I can watch while I fuck you!" With that Grandpa placed the head of his cock at the entrance of Amy's dripping snatch.
HellasEscorts city tours in Thessaloniki and Athens
He poked around momentarily and Anne took that as her cue to join in the fun. Anne walked over and knelt by her father, wrapping her fingers around his hard cock for the first time in years. "Here Daddy. Let me help you fuck your granddaughter. " She said, leaning over to give him a lingering, passionate kiss. Anne then spread Amy's swollen pussy lips and placed the head of grandpa's cock at the entrance. "Give it to her Daddy. Fuck my baby's sweet cunt!"Grandpa pushed his cock into Amy's pussy. Amy squealed as the ten-inch cock split her cunt, stretching it like her mother's oversized dildos. "That's it. Fuck her good, Daddy!" Anne said. Then leaned over to give Amy a lusty kiss, briefly stopping to help Amy lick Chelsea's little asshole. "Do you like Grandpa's cock?" she asked Amy. "Oh god, Mom. Yes!" Amy said.
nice escorts greece-escort-service bdsm escort amour-russe escort
"It feels so good in my cunt!""Yes. That's my dirty little girl. You like it don't you?" Anne cooed. "I do Mom. I love being a family slut! Just like you taught me!" Amy cried as the full length of Grandpa's cock slammed into her cunt and began fucking her full force. Suddenly the cry of Grandma could be heard. "Oh Jake. OH FUCK! I'm CUMMING! Grandma's CUMMING! OH YES! OH FUCK YES! FUCK ME! FUCK ME!"Anne heard this and looked over to see her young son's bare ass pounding into his grandmother's crotch. She quickly left Grandpa and Amy and walked over, kneeling behind Jake's thrusting hips. She grabbed his small, tight ass cheeks and spread them, quickly reaching out with her tongue to rim her son's puckered asshole, knowing that it would drive him over the edge.
bayan escort adana, bayan escort izmir, bayan escort ankara
Grandma held her breasts up to be sprayed. In no time her towering tits were coated with white cum. Anne then stood and moved around to help jack the last few drops of cum from her son's cock. She leaned over and sucked slowly, lustfully to get the last few drops from his hard shaft. Her mouth filled with her son's salty cum. She the leaned over and gave her mother a hard, passionate kiss - sticking her cum soaked tongue into grandma's waiting mouth. Grandma eagerly reciprocated her daughter's kiss - tasting her grandson's cum - letting her mouth be explored by her daughter's tongue. Anne then turned around and did the same thing with Jake. Letting the boy taste his own cum from his mother's mouth. Grandma then hoisted her cum covered tits to her mouth and began to lick the sticky deposit from her nipples. Anne and Jake quickly followed suit and began to feast on the cum. John, now hard again from the sight, moved over to where Amy was getting the fucking of her life from Grandpa. "Fuck me Grandpa! FUCK ME HARDER!" she was moaning as her tongue continued to rim around Chelsea's dripping asshole. She had even been sticking her finger into the tight hole. Paige, who had been facing the back of the couch as she sat on Chelsea's face, now turned around so she could watch the action behind her.
She sat back down, now giving her twin sister a chance at her own puckered rosebud. Pulling he ass cheeks apart, she lowered her ass back down. "Come on Chels. Lick my ass!" she said. Chelsea, getting off on her own ass being licked by Amy - eagerly went after her twin sister's bunghole. "Oh FUCK grandpa! I'm gonna cum!" Amy cried. Suddenly the convulsions rocked through her body as her own Grandfather's cock brought her to orgasmic heights. She screamed for minutes as wave after wave of pleasure pulsed through every limb. Finally she fell to the floor in a heap. Grandpa saw Josh standing next to him with a hard on. "Let's give it to your little sisters John. " Grandpa said. Quickly, the twins moved their tender young bodies around and sat on the loveseat, lifting their legs up by the ankles to give Grandpa and John access to their tight, bare cunts - which were wet and sloppy with excitement. Grandpa and John knelt down. Grandpa knelt there with his massive cock and John knelt with his young, adolescent cock.
HIGH CLASS MALE ESCORT IN ATHENS NOW - Athens
Together they placed the heads of their cocks at the small holes of the twins as the girls spread their pussy lips. John's cock quickly slipped into Paige's cunt. Grandpa slowly pushed his cock into Chelsea's cunt - which had never had such a large cock in her before. She didn't mind though. She watched in fascination as inch by inch the huge tool disappeared into her pussy. She felt her pussy stretch to take the thickness of her grandfather's prick. "Oh Grandpa! OH IT'S SO BIG! OH FUCK!"Amy, now recovered from her orgasm, stood by and watched the show, encouraging her younger sisters. "Isn't it wonderful Chelsea? FUCK! Look at that HUGE cock in your pussy!""Yeah! OH AMY! It's splitting me apart!""Come on Chelsea!" Amy encouraged. "Take that COCK! FUCK GRANDPA LIKE A GOOD LITTLE SLUT!""FUCK ME JOHN!" Paige was now screaming as her brother pounded his cock into her snatch like there was no tomorrow. "OH I'm CUMMING ALREADY!" she cried, grabbing her brother's ass and pulling him into her. "Oh YOU'RE SO TIGHT!" Grandpa moaned. "Is it good, Grandpa?" Chelsea asked. "Do you like fucking me?""OH Baby! What a sweet cunt!""Good Grandpa! FUCK ME! FUCK ME HARDER! GIVE ME ALL YOUR COCK!" the young granddaughter yelled. Grandma, Anne, and Jake now came over and stood by - watching Grandpa and John slamming the twins with their cocks. "Fuck 'em! Fuck the girls good!" the cheered.
Escort of Greece caters to all major cities of Greece, more particularly Athens and Thessaloniki. If you are currently in any one of these places and you feel like having fun with an Athens Girl, all you really need to do is to call up this premiere escor
Grandma sat next to Paige and Anne sat next to Chelsea. They reached down and diddled the girls clits as John and Grandpa fucked their tight cunts with increasing ferocity. "Come on you little sluts!" Anne moaned at her daughters. "Fuck those cocks. "The girls were bucking their hips to meet each thrust. Then it happened all at once. Both girls started to scream in orgasm. Their tender young bodies tensed as the climax hit. Their eyes closed and their bodies went into spasms of pleasure. That set off Grandpa and John as the other family member stood and cried out their encouragement. "Cum in their cunts!" Grandma yelled "Fill their cunts with your cum!""Come on! FUCK THEM HARDER!" Anne cried. "Take their cum!" Amy and Jake screamed. It took no time. Both Grandpa and John began to spill their cum into the girl's pussies. Thrust after thrust of cum erupting climax split the twins' tender twats.
Athens escorts agency services offers you elite girls tours in Hellas, Ellada and EscortNews ladies in Athens. Our greece escorts models are the most sexy in Greece. We also are looking for Greek escort models. Incall or Outcall girls available.
Finally, the men pulled out their cooze covered cocks. Amy leaned down to take her Grandpa's cock in her mouth. It reminded her of a video she once saw of a woman blowing a horse - the massive cock dripping huge amounts of cum. Grandpa's cock was wet with Chelsea's juices and Grandpa's cum still dripped from the tip. Amy sucked in the head and let her mouth fill with his sweet, salty offering til it seeped out the edges of her mouth. She looked up lustfully at her Grandfather. Grandpa was surprised to see Jake lean over and suck cum from his own brother's cock. The men of the family had never really been into other men - but Grandpa figured that they WERE, after all, twins and had probably been sucking each other's little cocks since they were very young. The sight of it, however, made his cock twitch. A new level of sexual depravity. It turned him on. Anne and Grandma not knelt between the twins' legs. Cum seeped from the swollen cunts of the girls and the women quickly began to lick and suck the dripping cum from the girl's pussies - sending the girls into another orgasm. Just then the door opened. Jim, Anne's husband walked in.
Bayan Partner Bayan Arkadaş Bayan Escort Erkek Partner Siteleri
He looked at the scene before him. "Hi Grandma! Hi Grandpa! Gosh - looks like I've been missing all the fun!"Jim watched his wife and mother-in-law finish sucking the cum from his dear little daughter's freshly fucked pussies. His cock was instantly hard in his khakis. Amy came over and knelt before her father, unzipping his fly and pulling out his hard cock. "Welcome home Daddy!" she said as her mouth enveloped the shaft. "Hi Amy. Oh what a wonderful way to welcome Daddy home!" he grinned as he looked down into his eldest daughter's innocent blue eyes. She returned the gaze lustfully as she gave him a blow job that would rival any porn star - just like her mother taught her. He reached down and ran his hands through her long, silken hair. He grabbed the back of her head and pulled her face towards him - fucking her face. She swallowed - deep throating her father's cock. "That a girl. Swallow my cock, slut! Fuck my cock with your face!" he grunted as he looked over to see the twins screaming in orgasm. "Ohhhhhhh yeah! Oh Grandma! Lick my pussy! It feels so good! I'M CUUUUUUUUMING!" Chelsea screamed. "OH FUCK MOMMY! I'M CUMMING TOO!" Paige quickly responded as their small frames tensed once again.
Greek esorts and adult nightlife in Greece including Athens escorts list. ... She is a Athens escort, but also available in Dubai and other places. ...
Anne looked up at her husband and winked at him as her tongue continued to lap up their daughter's cunt. That's all it took. The sight of his sweet babes getting their young cunts licked and the sensation of his daughter deep throating his cock sent him over the edge. Jim pulled his cock from Amy's mouth. "Give me your cum, Daddy! CUM ON MY FACE!" she moaned. "You want my cum?" he asked. "YES! CUM ON ME!" she responded. "ARE YOU MY SLUT?" he then asked. "OH YEAH DADDY! I'M YOUR CUM SLUT - COVER ME WITH YOUR SPUNK!" she screamed. His cock erupted. Jim's cock was only average size, but Anne kept him on a high protein diet to make sure his balls made copious amounts of cum. Large, thick wads of sticky cum exploded from his cock - covering Amy's face. She opened her mouth to take some of it in - but let a lot of it cover her face. She loved to see her mom and sister's face's covered with cum and so she liked to give them the same show. Cum dripped down her cheeks and off her chin onto her tits.
The Advantages of Spending Your Time with an Istanbul Escort Those who have never been with an Istanbul escort before could be a little shy and apprehensive about it. However, you should know that Istanbul escort is completely reliable and a true professi
She kneaded the cum into her tits as Jim jacked the last few drops of cum from his throbbing manhood. Amy quickly sucked the head of his cock - not wanting to waste one drop. "Mmmmmmmmmm. Daddy. You're excited. You came a lot!" she cooed. "Yes. And you loved it!" he laughed. "I sure did! You know I love your cum. " She answered - licking more cum from her lips. John and Jake walked over and knelt down next to their big sister. "Hi Dad!" they said before each of them kissed Amy deeply. They then began to lick their own dad's cum from their sister's face and tits. Everyone then cleaned up and enjoyed a regular meal. Grandma and Grandpa caught up on all of the children's activities and happenings.
What you know about perfect VIP ESCORT in Thessaloníki ? You need to know much much more where find ESCORT in Athens
After dinner was through Grandma said she had something special to share with them. She led them into the family room and pulled a video tape from her purse. She placed it in the VCR as the family all gathered to watch. "You know we just drove here from your sister's place. " Grandma said to Anne. "Well, they wanted us to share this tape for you!"The first thing on the screen was Anne's younger sister, Mary. Mary was smaller than Anne - smaller framed and had a smaller chest, but she was always very athletic and fit. She worked as a personal trainer. She was, like Anne and her mother, strikingly beautiful. "Hi Sis - Hi Jim! Hi kids! We miss you all - we were really disappointed when you couldn't come over the 4th of July. We just wanted to show you what you missed!" A mischievous smile came over her face and the camera panned back to show that Mary was nude. Her athletic body was very sexy. "Mommy? Aunt Mary is really sexy! Have you licked her pussy?" Paige asked. "Yes dear. We used to suck each other just like you and your sisters!" Anne answered.
HellasEscorts city tours in Thessaloniki and Athens
"I'd love to taste her pussy!" Chelsea said. "You will someday, honey. Aunt Mary would love it!"The camera followed Mary onto the bed where her husband, Andy lay with his nice stiff cock laying against his belly. Mary sat next to him. "Come on Brittany - show Aunt Anne and your cousins your new talent!"Mary's young daughter, Brittany came onto camera next to her Dad. Her young body was naked. Still flat chested and preadolescent. She smiled innocently to the camera. "What a sweetheart!" Anne muttered. Brittany then picked up her Dad's cock and began to lick the shaft as Mary encouraged her. "That's it baby. Just like Mommy taught you. It tastes good, doesn't it. "Brittany beamed at her mother. "It's really sexy.
nice escorts greece-escort-service bdsm escort amour-russe escort
""Thatta girl.
bayan escort adana, bayan escort izmir, bayan escort ankara
"Brittany looked into the camera as her hand continued to jack her father's cock. "I love to be fucked Aunt Anne. Uncle Jim - my mommy is sticking her fingers up my pussy and it feels so good!" Mary then pulled a dripping wet finger from Brittany's cunt and put it up to the girls face. "Here you go Brittany. Be a good slut and lick your own cunt juice!"Brittany lustfully sucked her own juices from her mother's fingers. "Mmmmm. It taste good Mommy!""Yes. Your pussy is nice and wet now. Do you want Daddy to fuck you?" Mary asked. "Oh yeah!" Brittany said as she quickly lay back on the bed. The camera followed the innocent looking young thing as she spread her legs. Mary knelt down between her daughter's legs and licked slowly up the crack of the girl's cunt. "Ohhh. Mommy that feels good. " Brittany said as she ran her fingers through her mother's hair and pulled her mother's mouth tighter against her bare pussy.
"Such a sweet cunt!" Mary mumbled from between her daughter's young legs. Mary then moved over and pulled Brittany's cunt lips apart as Andy placed his stiff, glistening cock at the entrance to his little girl's pussy. "Tell Daddy how you want to be fucked. " Mary said as Brittany looked up at her father. "Fuck me Daddy. Stick your big, hard cock in my pussy! FUCK ME!"With that, Andy plunged his cock deep into his girl's waiting cunt as Mary pulled the cunt open and leaned over to lick her little darling daughter's clit. Brittany shrieked with pleasure. "OH YES! OH THAT'S SO GOOD! FUCK ME DADDY!"Anne looked around the room and saw that every member of the family was entranced at the scene playing out of the video. All of the men had their stiff pricks out and were playing with themselves. Paige and Chelsea were fingering each other's cunts as was Grandma and Amy. She let her own hand wander down between her legs - slipped her finger down through the crack in her pussy lips - felt the wetness of her cunt as her finger slid over her swollen clit. Then rubbing gently, she turned her attention back to the video. Andy was pounding his cock deep inside sweet young Brittany. "FUCK ME DADDY!" the girl was screaming. "That's it baby! Take Daddy's cock! Fuck daddy good Brittany! Be a good little family whore like Mommy!" Mary encouraged as she licked her daughter's clit.
HIGH CLASS MALE ESCORT IN ATHENS NOW - Athens
"I'm CUMMING DADDY! YOU'RE MAKING ME CUM!" Brittany shouted. "OH FUCK"The girls body convulsed in sexual climax as her father continued to fuck her with piston like efficiency. "Thatta girl! Cum for Daddy!" he moaned as he watched his little girl rock in orgasm. As soon as she came down from her climax Mary took charge and the scene shifted quickly. "Brittany scoot up. Daddy on your back. Austin - put that thing on the tripod and get over here. "Everyone did as they were told. Brittany scooted up by the headboard while Andy lay down in her place. Mary quickly impaled her self on her husband's cock. The camera wiggled as it was put into a tripod - then Austin's young teenage body came into view. "Fuck Mommy's ass, Austin. I want two cocks in me! FUCK ME!" Mary begged. "Brittany help him!"Brittany moved around and spread her mother's ass cheeks. She then leaned over and licked her little tongue around her mother's asshole.
Escort of Greece caters to all major cities of Greece, more particularly Athens and Thessaloniki. If you are currently in any one of these places and you feel like having fun with an Athens Girl, all you really need to do is to call up this premiere escor
"Ohhhhhhhhhhhh god. " Mary moaned at the feel of her daughter's tongue on her ass. Brittany then leaned over and licked her older brother's bare young cock - coating it with her saliva. She then placed it at the entrance to Mary's tight, puckered asshole. Austin pushed his small cock head into the puckered rosebud of his mother's ass. As it pushed in Mary moaned with delight. "Ohhhhhhhhhhhhh yessssss. ""Does it feel good, hun?" Andy asked looking up at his wife. "Yes!""Do you like having your son's cock in your ass?" he asked. "Oh YES!""Tell him, baby!" Andy whispered. "Oh Austin. Mommy loves your cock in my tight ass. You're gonna make Mommy cum! Oh god! OH! OHHHHHHHH! OH FUCK! FUCK ME HARD! I'M GONNA CUM! I'M CUMMMMMING!!!!"Austin and his father now rocketed their cocks into Mary's holes while Brittany sat mesmerized at the sight and playing with her bare, young pussy. "I can't hold it Mommy! I'm gonna cum!" Austin moaned. "Me too babe!" Andy moaned.
Athens escorts agency services offers you elite girls tours in Hellas, Ellada and EscortNews ladies in Athens. Our greece escorts models are the most sexy in Greece. We also are looking for Greek escort models. Incall or Outcall girls available.
"OH FUCK! CUM IN ME! FILL MY ASS AND PUSSY WITH CUM!!!!!" Mary pleaded. Then all three of them erupted in screams and moans. Their bodies tensed and convulsed as cum poured into Mary's ass and cunt. After about 30 seconds the three of them slowed down. But Mary wasn't done. "Grab the camera Austin!" she commanded. On the screen the boy leapt off the bed and the picture jiggled as it was taken from the tripod. It focused in on Mary who pulled off of her husband's cock. "Brittany! Did you like what you saw?""Oh yeah! That was hot Mommy!" she answered. "You want your Daddy and brother's cum?""Yeah!!""Get over here you little slut. Lay down!" Mary demanded playfully. Brittany lay down on the bed as Mary straddled her sweet little girl's face. Just then - a big dollop of cum oozed from Mary's twat. It dropped right onto Brittany's mouth and chin and Brittany licked her father's cum and swallowed like it was candy. Mary then turned around and spread her ass cheeks - another string of sticky while cum dropped from her asshole.
Bayan Partner Bayan Arkadaş Bayan Escort Erkek Partner Siteleri
Mary spread her tight anus and relaxed so that more of the white cum oozed from the hole. Another large drop left her puckered rosebud and dropped onto her little girl's sweet face. "Mmmmmm. Ohhhhh. Mmmmmmm" Brittany moaned as she lapped up the generous offering. "You like cum don't you baby?" Mary asked. "Oh yeah!" Brittany cooed as she licked the cum from her mouth. Mary lay next to her daughter and placed her hand on the girl's swollen cunt. She then leaned over and kissed Brittany deeply - sharing the copious amount of cum the covered the girls face. The two of them then looked into the camera. "Well Anne. We sure missed having you visit. Hope this encourages you to cum see us soon. " With cum dripping off her face, Anne winked at the camera and the screen went fuzzy. Anne looked around the room.
Greek esorts and adult nightlife in Greece including Athens escorts list. ... She is a Athens escort, but also available in Dubai and other places. ...
Everyone had lust glazed eyes. "That was so fucking hot!" Amy said. "What a hot little cunt!""We've got hot little cunts too" Paige and Chelsea said as they strutted hand in hand to the center of the room and lay on the floor. She reached down with her tender young fingers and spread her pussy lips to reveal her slippery wet cunt. "Who wants it?""On your hands and knees girls!" Grandma demanded and the girls accommodated. Grandma moved out between them and ran her hand up along the cracks of their asses as the girls shared a deep French kiss. It was clear that Grandma was going to take control of this situation. "Grandpa? Jim? Get over here and sit down in front of these girls so we can watch them suck your cocks!"The men did as they were told. Grandpa sat before Paige while Jim sat down in front of his daughter Chelsea. The girls immediately went to work on their hard, throbbing cocks. Their hands wrapped around the base of the cock shafts and pumped lustfully as their sweet, tight young mouths wrapped around the bulbous heads of the cocks and sucked greedily. "That's it" Grandma whispered in the girls ears as her hands continued to slide between their ass cheeks. Her finger played around their puckered assholes as the girls wiggled their small tight asses with delight. "Suck those cocks you little sluts. You like to have Daddy's cock in your mouth don't you Chels? And you Paige.
The Advantages of Spending Your Time with an Istanbul Escort Those who have never been with an Istanbul escort before could be a little shy and apprehensive about it. However, you should know that Istanbul escort is completely reliable and a true professi
I can tell how much you love sucking that big pecker of Grandpas. ""Mmmmmm-hmmmmmm. Oh yes Grandma. " The girls cooed in unison. "Alright Anne - get your strap-ons out of the end table!" Grandma said. In moments, Anne had rummaged through her end table, which was filled with every conceivable sexual aid known to man. She pulled out two strap on belts with very realistic looking 8 inch dildos. Grandma and Ann strapped the dildos on and positioned themselves behind the youngsters. "Boys get over here!" Grandma said to Josh and Jake - who were standing and taking in the action while their older sister Amy was giving them simultaneous blow jobs. "Come on you little perverts. Get down here and get your sisters ready to be fucked!" Grandma demanded. The boys walked over and knelt behind their sisters. Grandma and Anne pulled the girls' ass cheeks apart while the boys licked up and down the cracks of their sisters' asses. Their tongues explored the tight young pussies of their siblings as their mother and grandmother cheered them on. "That's it Josh.
What you know about perfect VIP ESCORT in Thessaloníki ? You need to know much much more where find ESCORT in Athens
Lick your sister's asshole. Taste her shit hole. She likes it. " Anne said. "Come on Jake. Tongue fuck that tight little pussy. Get it ready for Grandma. Thatta boy. Be a good little cuntlicker. " Grandma said. A few minutes later both Grandma and Anne positioned their dildos behind the girls. "Do you want this, girls?" Grandma asked. The girls moaned. "MMmmmmmmmmmm. ""Come on you little sluts.
HellasEscorts city tours in Thessaloniki and Athens
Beg Grandma for it!" Anne responded. "FUCK ME GRANDMA!" Paige exclaimed. "YEAH FUCK ME MOMMY! FUCK ME HARD WITH THAT COCK!" Chelsea added. With that the women began to plunge their dildos into the girls' tight young twats. Paige and Chelsea bucked their asses back to meet each thrust. "Ohhhhhhh fuck that's good. " Grandma said. "Come on Mom - fuck your little granddaughter. She liked to be fucked good and hard. FUCK HER!" Anne said. "Oh baby. What a nice little cunt you are! Fuck me Paige! FUCK GRANDMA GOOD!" Grandma screamed. "That's it Paige. Fuck your grandma while you suck my cock!" Grandpa said. "Oh suck it baby.
nice escorts greece-escort-service bdsm escort amour-russe escort
Suck my dick! Make me come sweetheart! I want to see my cum on your face. " Grandpa moaned. "Ohhhhhhhhhhhh yeah! Chelsea! SUCK DADDY'S COCK! OH FUCK! OH YOU SWEET LITTLE COCKSUCKER!" Jim moaned. Amy and the boys then completed the family orgy. Amy walked over and pushed Grandpa on his back. She straddled his face and lowered her dripping wet, shaved cunt to his mouth. "Here you go Grandpa! I need my cunt licked!" With that she ground her cunt into his face as the old man's tongue reached upward to taste the elder granddaughter's sweet pussy nectar. Jake got behind Grandma and Josh got behind Anne. They spread the women's ass cheeks apart and began to tongue the women's assholes just as they had done to the girls moments before. That set off a chain of orgasms. "OH FUCK!" Grandma moaned. "I'm gonna cum Jake! Lick my asshole!!" With that she plowed her strap-on dildo hard and fast into Paige's cunt. "Oh Mommy! FUCK ME! I'M CUMMING! I'M CUMMMMMMMMMMMMMMING!" Chelsea squealed as her hand fisted her father's cock violently. "OHHHHHHHHH FUUUUUUUUUUUUUUUUUUUUUUUUUUUUUCK" Anne moaned as her own body began to spasm in climax. Just then Jim and Grandpa both erupted.
bayan escort adana, bayan escort izmir, bayan escort ankara
Torrents up cum exploded across the girls' faces. Hot, sticky semen pelted the sweet innocent faces of Paige and Chelsea as they lapped furiously to take it all in. "Lick my cunt Grandpa!" Amy screamed as she ground her pussy into Grandpa's face. "Make me CUM! OH MY GOD YESSSSSSSSSSSSSSSS!!!!"Anne and Grandma quickly pulled out of the girls cunts and turned around, taking Jake and Josh's cocks into their mouths. It was less than 30 seconds before both of them exploded. The women took the boys' cum in their mouths - holding it all in their mouths. As soon as the boys were done coming - the women crawled over and turned the girls on their backs. Hovering over the girls' sweet, innocent faces - they let the boys' cum drip out of their mouths - allowing Paige and Chelsea to catch it in their mouths and on their faces. Jake and Josh's cum mixed with that of Jim and Grandpa. The family watched as the girls turned to each other and began to kiss. Their tongues explored each other's mouths and then shared the cum from each other's faces. The rest of the family watched and caught their breath. "Oh Anne, my dear. " Grandma said as she hugged Anne from behind and played with her daughters generous maternal breasts, "We need to visit more often!"the endtj3131@hotmail. comMORE INCEST PICS, STORIES, CARTOONS AND MOVIES AT THESE SITESTRUE INCEST&INCEST CARTOONS&INCEST THEATER.
Escort models in Czech Republic (Brno)
Take a look at the huge list of escort girls in Brno
http://www.kizlarangels.com/Czech_Republic/Brno/
. They are ready to perform city tours for you
https://www.6guide.be/
is the best online escort agency in Belgium!
Belgium escort girls can turn you on
Why do all people consider that it's too hard to find call girls in Belgium? Belgium may be small but it's packed full of attractions and dazzling bimbos. Visiting our site, you can admire slim-shaped chicks and eccentric dames, brunettes and blondes, alt girls and soft-spoken colleens. All of them have their own special skills and preferences. You may always contact the customer service that supports all clients. It works non-stop. Just say what you want from a honey, describe a absolute female body and they'll find an appropriate escort girl from the big list.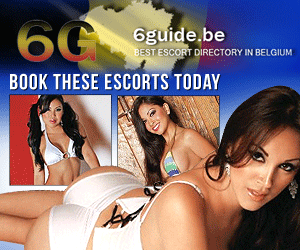 You choose where to meet with your escort girl. It can be a walk around a Belgian city, business meeting, home party, blind date in a restaurant or anything else. If you are here for the ancient or modern history, and tranquil canals, you may need an intelligent partner. Our flirts will be glad to keep you company during tourist excursions. When visiting Belgium, you should see The Canals and Belfry of Bruges, and many other touristic attractions. Check the
brussels escorts
to see the most beautiful call girls that can't wait to get acquainted with you in Belgium. All of them can give you satisfaction of your dreams.
All the hottest Belgium escort services on one website
Escort agencies in Belgium do a great job and give their clients with the high-class escort services in this country. If you want to call a girl, please, contact us and tell about your plans in advance. It will guaranty that your model will be ready for 100%. They are skilled enough to give you erotic massage that will make you happy and help get rid of stress. You will enjoy the sexual entertainment, too. Cuddly ladyloves with sexy shapes can demonstrate you what a real passion is. When using services of escort in Belgium, you may be sure of the quality. You should know that confidentiality is the most important thing in our business. Our clients are worried about their business reputation or relations with their wives. We understand it and do all that is possible to keep your meeting with an escort chick in secret. You can call a siren to your own house, a rented apartment, motel room or we can provide you with a nice place optionally. Be like a successful man for one night or more thanks to our arresting call girls. You should not lose such a chance. If you are single – you need a brilliant queen. If you have a wife, she will never know about your entertainment. This is the high-class Belgian escort agency with good-looking cougars for all tastes.
escort girl in leuven
is cool source of pleasure. When you have fun with our escort models, you become happy and nobody can make you upset or disappointed.
Escort girls
Escort girls -
alessandria high class
Chicago escort - USA escorts, how to find them
Either you are ready for a a visit to the United States or you already live there, finding the right escort services in your town, or state, should be a pleasant mission, spiced with a lot of excitement. Specially made for men who are aiming to spend dates in a glamorous environment, the escort service is now a international niche for thousands and millions of persons. In the States alone, there are over than 1 million escorts on duty to meet and date with you, and you only need a short click on the further text to better understand how it works and where can you date escort services Chicago .
Free hook ups or paid ones
No matter the motive, either you are on a work trip or in city break, looking for somebody to accompany you and offer you amazing intimate experiences should be your main goal, if you feel alone or bored. USA Chicago escort services are very spread and very popular. They offer vast features and come with a vast number of babes. From teens set to have fun with you, to matures seeking somebody to make them feel fine and have fun with. If you are planning to use the call girls Chicago, make sure you pick your escort according to your wishes. There are free dates and paid ones. You must decide which model of escort Chicago you will choose. Depending on that, the money involvement will be minimal or costly.
What type of services do these escorts in Chicago offer?
From elegant dinner dates to erotic activities, these models can give you almost any type of kink you wish. Either you are someone who loves talking with women and spending time with them, or you are the type of guy who likes to get right to the action, escorts Chicago can give you anything you like as long as you are generous with them. Spice up your business trip or even your holiday together with these classy women. They come from all over the globe, and they can definitely keep you up all night with their dedication and lust. Search the best escort and you will be granted with the most exciting and addictive moments in your life. Not to mention that all girls at
escort services Chicago
are veteran ones. That means they know how to dazzle you and how to satisfy you, no matter your craves or requirements.
Reasons to choose the Chicago escorts
1. These girls are skilled ones. They know how this niche is working, and they sure know how to keep you entertained.
2. Safety and hygiene are the most valuable things at escort Chicago. These ladies will always assure you will feel relaxed in their company. They will do anything it takes to make you feel great and feel happy.
3. Affinity is also a top rule at escort Chicago. Your own info, your fetishes, your kinks and practically everything connected to you and your experience with the escorts, all these will always be locked and out of the reach of other entities. You can trust that enjoying Chicago escorts will be the best decision, and no matter what, your personal info will be stored in place.
Conclusion
When it comes to escorts in Chicago, our service is the best option. You have all the reasons to visit and meet our ladies. They are elegant, well educated, of various ages and races, highly into having a awesome time and most of all, very experienced. Check them out and choose the one you love the most, to make your trip or your business trip a truly unforgettable experience.
https://www.topescort.com/chicago
.
Erotic Massage Perth For People In Search Extra Pleasure When Visiting. Keep in mind to surf Escort Agencies Wagga Wagga in case you feel the desire to spice things up when visiting this sunny country. Experience the hottest moments with the hot babes from Travel Escorts Coffs Harbour
Either you are traveling with a business schedule, a family get together or simply a holiday, it's always best to know your essential things in advance making the big step in asking out a model from Escort Trans
https://www.escortnews.com.au/trans
. That's because you should know how to act and what to do in order to experience the best time from Escort Agencies Gold Coast. The babes around here are very elegant and weel behaved. Skilled in what meeting with men means, but also very intriguing and sexy. Before to making the big step in taking your decision, always make sure you are well aware of the traditional customs, the habits, and all the other unique things that are specific to the city you are located in.
Meet a genuine model from
Escorts Gays
because you will feel accomplished, and no matter the purpose of your visit, these beauties will always assure to offer more than just a simple sexual visit or an intimate moment. They will gladly be with you to your business lunches, shopping sessions, nearby visits, and more. Learn about the area and remember to be well prepared to provide these girls from Escort City Tours Coffs Harbour the most amazing experience. Based on your behavior, the reward will be even hotter.
Some of the Finest Rated Chicks From Private Apartments Orange Ready to Amaze
Once you manage to aknoledge all these key features in what seeing a chick from Erotic Massage Brisbane means, you will see that the results will be great. That's because the hotties are utterly beautiful and highly well behaved. You can either date a model from Escort Fetish Perth
https://www.escortnews.com.au/perth/fetish
to come with you to an important business meeting, or you can simply ask her out with you during your holiday. The beauties will always know how to act in order to make you pleased, and the better you treat them, the greater the reward will be.
Australian models from Escort Girls Coffs Harbour are rated as some of the best in the whole country. You can meet them as you desire, they are all prepared for only one thing, to grant the best intimate times to generous guys. If you think you can deal them, why not date them all. After all, they are insanely gorgeous and more than experienced. Enough to please any type of man.
This place is specialized in giving the most desirable list of
Escort City Tours Adelaide
, a big one where you can come and explore as you please. Either you like them tall, skinny, curvy, with large boobs, or of different nationalities, you are free to mix the filters as you desire. In the end, after everything will be in place, the outcome will provide you numerous Erotic Massage
https://www.escortnews.com.au/erotic-massage
to choose from. See them, please them and enjoy the best intimacy. It's that easy, and no matter your purpose in Australia, the chicks from Travel Escorts Canberra will always remain in your head.