On The Rebound
Incest
2006-03-21
It all started when my mum told me that she and my step dad were going on holiday to Egypt, at the same time as this it was also revealed that my Aunt Rebecca was having troubles with her husband, i didn't see much of her or my Uncle, as a matter of fact I wasn't much of a family guy, not really interested in associating too much with those related too much, probably some deep seeded regret of some kind.   My aunt was a fairly pretty woman, nothing spectacular, she's fairly young about 28 due to her only being my mums half sister, they have different dads, she's a brunette, nice and slim with a pair of c cup firm breasts, she's one of those women you wouldn't give a second thought to fucking senseless, and I had had thoughts of doing just that on many occassion, it didn't seem to matter that she was my Aunt, although I would never have approached her in a sexual manner in any circumstance.   A couple of months passed, she stayed over with us a few times to get away from my Uncle whenever he was in a binge drinking mood, she shared a room with me, there's a fold out bed under mind which I slept on whenever she was over, she had mine.   She didn't really mind that we slept in the same room, infact on a few occassions she stripped down to her thong and bra infront of me because we're family, and she didn't expect I was getting hard just looking at her.   On none of these occasions did we engage in sexual actions of any kind, but we did share stories about sex, which did feel strange to me, having my aunt asking me what positions i'd done it in and how many girls i've done it with.   I had the pleasure of asking her if she'd ever had an orgasm, whether she'd tried ana', she had but didn't like it.
The last time she came over before a few weeks ago was at Christmas, my mums side of the family are Jehovah's Witnessed, so they don't really celebrate christmas, except my mum and aunt, they chose not to go into it as it restricted them too much and they didn't really accept the beliefs.   She stayed over again, it was a decent family get together, not those corny ones sitting around a fire and singing, we all had a little too much to drink.   I decided to go to bed first, I got to my room and immediately became horny, so I lay on the bed, pants around my ankles and did what I had to do.   Suddenly Rebecca came into the room, I was too drunk so I quickly realised the problem and jumped up and pulled my pants up quick as I could.   My aunt however just laughed at me and I can only guess because of her drunken state told me to get my penis back out and finish off otherwise she'd feel horrible for interupting me.   I declined and walked out of the room with a red face and confused.   After 5 minutes I came back in and apologised for letting her see me masturbating but she shrugged and said she understood about hormones etc andshe apologised for not knocking, she seemed to have forgotten what she had said to me.
As fate would have it she was called away on business for 2 months, I was disappointed, a little bit angry but I got over it.
agencies, agency
  So, three weeks ago at the beginning of March my mum went away on Holiday for two weeks, and I had the house to myself, so naturally plans for having friends over fell into place.   A few days into having the house to myself I got a phone call, it was my aunt looking for my mum, I told her she was away which my aunt remembered, I could tell she was crying so I invited her over to talk about it and she was over in 30 minutes, which is remarkable as she lives an hour away.   I answered the door and she gave me a huge hug when she saw me, tears still streaming down her face, she didn't seem to mind my erection rubbing against her leg, I was loving it.
I took her jacket and she went off into the kitchen to make a cup of tea, she was looking a bit of a mess, with masscara and make up smeared across her face due to the tears.   She drank her tea and I told her to take a shower before we talked and she did.   She came back downstairs in my bath robe, a little too small for her so when she sat down it revealed a lot of her upper thigh, I couldn't see her pussy though, but she really turned me on at that moment.   We sat down in the living room and I put an arm around her as she told me of how my uncle walked out in a rage when she told him to stop drinking or she would leave.   I got pretty bold to say the least, putting my hand on her bare knee and rubbing it, she smiled at me and gave me another hug, it was at this point she started to hint at having sex with me.   Her hints weren't much but in the end it turned out I read them well, she licked her lips, squeezed my knee and 'accidentally' brushed my crotch with her hands.
We had a few drinks to calm her down, it seemed to work as she became chatty about her business trip, she revealed to me a lot of things too, like how she had been adulterous on the trip with a few guy in a foursome, she said she enjoyed that more than anything she had ever done.   She was quite graphic too, telling me off how each of them fucked her like a dog and shot their loads all over her body, which lead me to believe that she likes to be treated like crap during sex.   Was she telling me how to use her in bed?  I wasn't quite sure.
But then, the moment came where I knew we were gonna end of fucking the life out of each other that night, she told me she remembered what she said to me on Christmas day and was wondering if my offer still stood.   I had actually forgotten what I offered to her and looked blankly at her, she then became very bold and leant in to kiss me.   I gave a quick thanks to god or whoever made this happen in my mind and we began to make out quite passionately.
escort review, escort reviewed, escort reviewing, escort reviews
  It was all happening quite quickly, surprisingly it was me who pulled away and asked if what we were doing was wrong and whether we were moving too fast.   She just smiled at me and said no to both questions and we began making out again.
I didn't hesitate to unbutton my jeans and pull them down, she smiled up at me and reached into my boxer shorts and began to slowly massage my already half erect cock.   I was in heaven, but I quickly realised that for the first time ever I was close to a premature ejaculation, so I concentrated with all my strength to keep it back, which I was successful in doing.   She looked up at me lustfully as she began to jerk away at my cock, licking her lips and flipping back her hair in a sexy manner.   She asked me if I was enjoying myself, to which I replied a very quiet yes.   She worked my cock nice and fast, not too fast as past girlfriends had done, she was a pro, experienced.   She pulled my boxers down and leaned forward enough to give me another passionate kiss.   She turned her attention back to my cock and began to pleasure my orally, starting slow, kissing the tip, running her tongue along the shaft.   Finally she stopped teasing me and began to suck voraciously on my cock, as if her life depended on eating my cum.   She bobbed her head up and down my cock, deapthroating me every so often and making noises of pleasure, she seemed like a total expert, not gagging once.   I was fighting back my cum, but she assured me to let it out as we had plenty of time to fuck, so I did as she suggested and blew my load into her mouth, which she swallowed gratefully.
She told me that now I had to do her, she lay back on the living room floor and opened her legs nice and wide revealing a shave and beautiful pussy, dripping wet from pleasuring me.   I got down between her legs and edged myself towards her pussy, I didn't wanna dive straight in so at first I slid a couple of fingers inside her.
aaa europe models
  She seemed to like this and encouraged me to slide in a third, I obliged and began fucking her with my fingers as she moaned with pleasure.   Her pussy was soaking wet with her juices making it very easy to slide in out out of her fairly tight pussy.   I looked at her face, her expression was that of pure pleasure, it encouraged me to move faster and deeper, forcing her to moan louder.   I pulled my fingers out and then began to kiss her soaking hole, probing her, teasing her.   Again she encouraged me and I began to eat her pussy like a starving man would a meal.   I sucked on her well formed clit and licked her pussy nice and fast, all the while she was moaning loud enough for the neighbours to here i'm sure.
When I stopped she looked down at me and beckoned me to her, we began making out again, my cock beginning to harden again.   When it reached it's maximum length she felt it rubbing up her and ordered me to fuck her.   We didn't need protection as it was well known in our family that she couldn't have babies so it was all good.   I grabbed hold on my cock and slid it all the way in, my god it was heavenly, the best pussy I had ever felt.   Slowly I began sliding my cock in and out of her, but she wanted it harder and ordered me to do so.   Not wanting my aunt to tell me to get off I did as she asked and fucked her harder to her exitement, she moaned nice and loud, encouraging me to go faster and harder, after five minutes of repeating this action she told me to stop, she wanted me to do her doggystyle.   Sweat glistened from both our foreheads, she realised I was getting tired so promised me she would take control after I fucked her doggystyle.   So she got on her hands and knees, I noticed her butterfly tattoo on the lower back and commented on it, she just told me to fuck her.   I positioned myself and drove my cock straight into her gaping pussy, as I gave it to her her pussy juices made a slight squelch noise.
Greece Escorts Directory
  She reached climax soon after I started and gave off a huge scream of pleasure, but she wanted more and wanetd it harder.   I did as she asked and really ploughed my cock into her pussy as hard as I could, most women would be in pain at this but she, she enjoyed it.   I pulled out of her, exhausted, and asked her to take over, she laid me on my back and straddled me, sliding my cock back inside her.   She rode hard and fast on me, tension in my balls began to build up, her face was slightly red and her breasts were bouncing around freely.   I told her I was about to cum and she told me to do it in her pussy, I had no problems with this and did so, releasing all that I had left after the blowjob.   She continued to ride for a minute after I came before I started to lose erectness.   We lay there for a while, her on top of me, smiling up at me.   I kissed the top of her head and told her we should clean up, we shared a shower and since then she's been living with us and i've been giving it to her daily, even with my mum in the next room.   I'll write more stories soon about us as we've had quite a few sexual adventures.
.
www.goldenangels.com
has a huge list of honeys and escort services in Mykonos!
Mykonos escort girls will turn you on!
Here you can read all information about call girls in Mykonos. Our site has data of a lot of Mykonos cuties who are ready to give you escort services. Absolutely verified profiles of real colleens won't leave you indifferent. A lot of gentle and mesmerizing jilts can turn crazy any man. Just take a glance at their hot pics and read about their services. You are a male and you deserve to spend a night with the high-class models. They will fulfill your fetishes and make all dreams come true. It is very comfortable when you can find out age, and languages of each lassie. It means you will know exactly what kind of angelfaces is going to meet you and save yourself from bad surprises.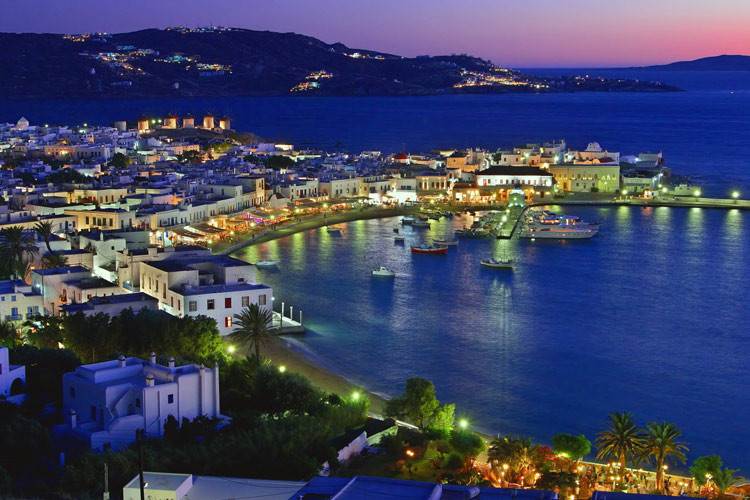 Some of the lassies on our website are not amateurs but work as pornstars. You may be sure about their professional skills. Excellent angelfaces will demonstrate you all their talents in bed. If you desire to have fun with your spouse, look for escort girls who work with couples, too. These damsels know how to bring fresh pleasures to your intimate life. You can
watch
the huge list of mistresses and choose one immediately.
The first-class escort agencies of Mykonos want to satisfy you!
Visiting this popular Greek island, don't forget to become a customer of our escort agency! Do you know that Mykonos is also called as "The Island of the Winds"? Tourism is a main industry and Mykonos is well-known for its vibrant nightlife and has many establishments catering to the LGBT community. Here you can meet a lesbian chick of your wishes and have the unforgettable time in your life. It's a crazy idea to have a boat tour with arousing ladyloves. After that, you can visit Agios Sostis Beach, and Little Venice. The best ending of such a trip will be a great night with soft-spoken model.Our top-class escort service in Mykonos provides the list of the most beautiful fresh dollfaces and experienced women who are ready to get acquainted with you and fulfill all your dreams. Find one to have a crazy time! Call girls of Mykonos will make you happy. All these ditzy misses were born for love and joy. They are glad to share a bed with you. There's nothing that can stop you. This is the high-class site and it presents the cutest babes in the country. Do not lose such a possibility to become a client of
escortnews mykonos
now.
Escorts United Kingdom
escort Westminster
mayfair escort
escort girls bracknell
Escort girls
Escort girls -
split city tours
Szczecin escort - Ultimate Satisfaction of Your Kinkiest Desires
Utilize the amazing opportunity to discover the astounding, breathtaking and totally unforgettable joys of sex together with hot hotties from
https://www.sexjobs.pl/city-tours
Interesting Facts and Background of Gdansk Escorts
any city of Poland is a city in Poland a relatively not big population. The key attractions in this small and appealing city include main square, accompanied by graceful townhouses and modern-design fountains, alongside with the Gothic style buildings and monuments. In addition, once you enter any city of Poland, do not forget to visit its parks and local architecture as well as lovely nature. No doubt, any city of Poland is clearly attractive and interesting Polish city to visit. However, your experience will be incomplete, unless you pay a visit to agencje towarzyskie katowice
https://www.sexjobs.pl/katowice
.
List of Services Suggested at Escorts Wroclaw
Even though any city of Poland itself may seem like an innocent place, however you will discover a totally different situation, once you enter klub dla lesbijek kraków
https://www.sexjobs.pl/katie-141795
. My word, this website is soaked with lust and can offer diversified ways for absolutely any stud to implement his nastiest dreams and dirtiest plans. Fortunately, we have hot babes from all over the world to help in turning all that lechery in reality. You are welcome to come and check out their resumes in order to pick the nastiest and most seductive bitch just for you. Long experience and many years of successful performance in escort market have enabled Escorts Warsaw with confidence in ability to meet clients' expectations. Hence, go ahead and enjoy incredible handjobs, marvellous oral sex, impressive classic escort, breathtaking anal sessions, wild gang-bang action, BDSM and many more. Feel free to pick the most comfortable payment method and do not worry about your privacy or security, because our team of professionals has done its best in order to organize complete security and utmost comfort to each and every customer of Katowice escort. Hence, don't be shy to show the dirty side of yourself and enjoy that long-awaited and truly unforgettable sexual satisfaction together with nasty beauties from Escorts Katowice.
https://escortnews.eu/russian-escorts/Lebanon
pornstars Midlands
Russian escort Bologna


As Australia is a nation that is famous for its easygoing culture, breathtaking beaches, and breathtaking cities, it should come as no surprise that escort services have been growing popularity in Australia over the course of the last few years. Those who are looking for friendship or sexual adventures have the chance to interact with other beautiful and intriguing professionals via the use of escort services. An escort service may be the ideal answer for tourists, businesspeople, and residents alike, whether it be for a night out, an event, or a romantic weekend away. This is true regardless of the occasion.



Those in Australia who are looking for companionship or sexual services have access to a wider variety of options as a direct result of the increased popularity of escort services. The popularity of escorted tours is on the rise because they provide tourists the opportunity to see the natural wonders of Australia in the company of beautiful and engaging tour guides. Accommodation, food, as well as a variety of activities and sightseeing trips, may be included in escorted tours. These tours may be adjusted to fit any traveler's budget, making them an excellent option for people on a limited spending plan who want to see more of Australia.


https://escortmilano.org/escorts-from/australia/

Escort services in Australia provide a diverse selection of companionship and sexual services to those who are interested in having a more personal experience. Escorts in Australia are able to accommodate to a broad range of clients' wants and requirements, from standard companionship services such as dinner dates and social events to more outlandish services like as dominance, role-play, and fantasy services.



Outcall services are becoming more popular in Australia, catering to customers who want to keep their sexual encounters under wraps. In the case of outcall services, the escort travels to the location of the client rather than the customer traveling to the escort's location. Those individuals who are interested in maintaining their anonymity have an easier time as a result. As the escort does not have to spend the time or money traveling to the client's location, the cost of the service is often lower for outcalls.



The escort females in Australia are some of the most beautiful and well-experienced companions you could ever hope to find. They have years of experience and a wealth of knowledge in a variety of fields, which means they may be the ideal partner for you regardless of the reason you may be interested in their services. There is a wide range of services that may be offered by escort females, from the more conventional form of companionship to more outlandish activities. Those who are seeking for something a little bit different and those who want to relax and unwind after a long day of work may find that they provide the ideal answer.



The demand for escort services in Australia is growing not only among visitors from other countries but also among residents of the country. In Australia, it won't be difficult for you to locate an escort that can cater to your specific requirements, whether you want a private encounter or something a little bit more out of the ordinary. As a result of the surge in popularity of escort services, it is now simpler than ever before to locate an escort in Australia that can deliver the ideal experience for you, no matter what it is that you are looking for.
https://escortlaradana.net/escorts-from/australia/
https://dubaiescortsbaby.com/escorts-from/australia/
https://australia.escortface.com/