/

Incest

/

Summer of 61 - Chapter 3
Summer of 61 - Chapter 3
Incest
2006-06-09
I heard voices in the background as I began to open my eyes. I looked over at the wall clock and noticed it was almost 10:00am. I really slept in, very unusual for me as I generally wake up around 7:00am every morning. I guess the activities with Sara the night before really tired me out.
I looked over to the couch where Sara had been sleeping and it was empty. The bedding was folded and sitting on the floor. Well, I guess I've missed most of the morning. I closed my eyes for a few seconds and listened to the voices of my mom and Aunt Tess in the kitchen. They weren't talking loudly; almost in a whisper, but I could faintly hear them
"I don't know Tess. I just don't understand. " I heard my mom saying. "He hardly touches me, and he won't do any oral sex. He won't eat me and won't let me suck his cock. He says it's dirty and he could never kiss me again if we ever did that. "
Wow! This was way too much information for me. As a kid you don't really think about your parents having sex.
Elite female escort agency in Athens is the place where your dreams come true. If you want to be accompanied by sexy call girls, address to our escort agency in Athens. We provide professional and distin- gue escort service in Greece. To fulfill your need
Here I am, having experienced oral sex for the first time with my cousin Sara the night before, and now I'm overhearing my mom talk about never getting any oral sex. Whew… I never heard mom talk about sex. I never even saw her naked, although I had tried a few times. So what the hell was wrong with my dad? Mom was really hot for being in her mid-thirties. Damn, I'd love to see her big tits.
Aunt Tess was almost two years older than her sister; my mom. She was also very hot. I overheard her response, "Paul isn't much into licking pussy either, but he does love it when I suck his cock. The problem is he's got a real little dick. It's only 4 ½ inches hard. Hell, I'll bet little Jimmy's cock is bigger than that. " They both laughed, and I got an instant hard-on. I might be little Jimmy, but Aunt Tess was right. I had more than Uncle Paul. Maybe Aunt Tess should ask her daughter Sara!
I coughed loud enough so they could hear I was waking up.
escort - greece - athens
I got up and went to the bathroom, jumped in the shower, jerked off thinking about my mom and Aunt Tess and came out refreshed and ready for a new day. After dressing in my room, I went to the kitchen where mom and Aunt Tess were sitting at the table with coffee.
I think they may have been worried that I overheard them. Both of their faces were blushing a bit as their eyes followed me. I played it real cool and didn't let on that I heard a thing. "Hi mom. Hi Aunt Tess. " I said as I gave them each a kiss on the cheek. We have always been an affectionate family with kisses and hugs. I liked that. "Where's Sara?" I asked calmly.
They seemed relieved; convinced I was acting normal and didn't hear anything. "She went into town with the dads. She wanted a new bathing suit since we forgot to pack one for her. " said Aunt Tess.
Athens escort, greece escort, escort girls, call girls, escort agency, escort girls athens, escort girls greece, city tours athens, Escorts Agency in Greece, Greece Girls, Girl City Tours, Escort Review, Athens escort, Thessaloniki Tours, City Tours, Esco
It was already getting hot, unusually hot for this time of year, and getting Sara into a bathing suit and down to the beach sounded like a great idea.
Mom made me some breakfast and the three of us sat and talked for awhile. They asked if Sara and I had fun last night. I simply said "Yea. " I didn't want to exude too much enthusiasm and arouse any suspicions. Before long I heard dad's car pull into the driveway. Sara came bouncing in with a big smile. "Hi. I got a great new swimming suit. " she said beaming from ear to ear. She fumbled through her bag and brought out a bright red two piece suit. "I'm gonna try it on right now. " And she quickly left the room.
Within a couple of minutes Sara came bounding into the kitchen and started modeling her new suit. Well, I'm a thirteen year old boy and my cock went instant hard.
escorts-greece-athens
Sara looked so sexy. I really didn't get a chance to see her body last night, even though I had my hands and mouth all over it. But it's daytime now and she was absolutely gorgeous in that little two piece. I glimpsed some apprehension on Aunt Tess' face, probably thinking, 'Christ she's growing up fast!' Little did she know!
I figured I'd get my suit on so Sara and I could get to the beach. Mom was standing by the table next to me when I stood and walked by. I guess I was in a hurry and my hard cock was bulging in my gym shorts. And it accidentally rubbed against mom's ass as I went by. She gave me a funny look as I turned and said, "Excuse me. "
Sara and I were down on the beach within about twenty minutes. Being a holiday weekend and really hot, the beach was packed with people. "Want to go to a private beach?" I asked with a smile. "Where can we go?" Sara asked. "We'll have to walk a ways, but I know several nice places. " Sara grabbed my hand, "Lead the way cousin. "
We walked about a half mile south, past about a dozen waterfront beach houses before coming to an uninhabited stretch that went on for over another mile.
escort moldova rafaela belucci escort hungary valeria escort escort mature paris escort- paris escort agency call girls thessaloniki
As we started down the lonesome beach, Sara smiled. "This is beautiful. Nobody lives around here?" she asked. "No. All of this land was once a large plantation. There's an old abandoned mansion a little further down, and lots of private spots. Want to see it?" Sara nodded and we continued walking.
We reached a path that lead from the water up to the old mansion, made a right and proceeded. There were woods all around until we came to a clearing where the house stood as a majestic reminder of history. All of the windows were broken out and portions of the roof were collapsed, as well as the entire front porch. As we got to within 25 feet of the front entrance I stopped abruptly and held Sara back. "What's wrong?" she whispered, sensing a problem. "I thought I heard people talking or making noises. " I said. We stood still and quiet for a few moments when Sara said, "I hear it too.
escrts web agency greece dubai escort agency e-scorts greece escort list escorts -tube planetdreams escort service italy
It's coming from over there. " She pointed to a small out-building just to the left.
We looked at each other and I said, "Want to take a peek?" Sara nodded yes and we quietly moved toward the building. There was a small broken window on the side, which we crept up to and peeked inside. Oh wow. There was one of my best friends, Bobby, behind his sister Julie fucking the hell out of her doggie style. I think it scared Sara as she whispered, "We need to get out of here!" No way I was leaving. Bobby was a year older than me at fourteen and his older sister Julie was sixteen years old. She had a superb set of C-cup tits that hung down and flopped back and forth as Bobby slammed in and out of her pussy while she knelt on all fours. "We're staying. I know them. This is fucking great. They are brother and sister!" I said without taking my eyes from the sight before me.
Sara and I continued watching. She reached down and grabbed my hard cock and massaged it through my swimming suit.
arad escort escort siteleri valeria escort greece evgenia escort call girls in istanbul
I wiggled my fingers under the waist band of her suit and began rubbing her slit and the little pearl. We were both hot as hell. I had never seen a porno movie before, but thought it would be something like this. You know; watching someone else?
It didn't take long before I heard Bobby yell, "Here it comes sis!" as he slammed harder and faster and Julie pushed back hard on each stroke trying to get as much of his cock as deep into her as possible. They were both grunting very loudly. I'm surprised I didn't hear them from all the way down on the beach. Then Bobby stiffened and started bucking wildly as Julie shook violently. "Ahhhh Yes you little fucker! Give it to me! Oh God yes!" Julie was screaming through clenched teeth. Bobby never said a word; just kept pumping hard and shaking until he was through and fell unto Julie's back.
Sara brought me back to reality when she bit my ear. Out of reflex I said "Ow!" Julie and Bobby both snapped their heads in our direction and saw us peeking through the window. "What the fuck are you doing?" Julie yelled angrily. Bobby just stared quietly. I smiled and responded with, "Was hoping to be doing the same thing as you two, but you beat us to the spot. " Sara was a little apprehensive, but I think she felt safe with me, especially since I was taking this so lightly.
bianca escort athens escortnews greece escort.news escort men
She was still rubbing my cock and I had her crotch wet when I whispered to her, "Let's take our clothes off and go in. I think it will make them more comfortable. " Sara hesitated for just a moment and said "OK" with a trusting grin. We moved away from the window, rapidly undressed and walked to the door and entered.
"Hi guys. This is my cousin Sara. Sara, this is Bobby and Julie. " Julie and Bobby were still in position. Julie's mouth was open in disbelief as we walked in totally naked. My cock was rock hard, sticking up and throbbing to my heartbeat. Sara, the little innocent and naïve one, couldn't wait. She dropped to her knees and started sucking my cock. She told me last night that she loved the taste of my come. I guess she just needed her cum fix?
Julie slowly got up and walked over near us. She watched intently, mesmerized, as I heard Bobby say, "See sis.
Escort İzmir Escort Bayan İzmir Escort İlanları İzmir Escort Antalya
Why won't you do that for me. All you want to do is fuck!" I thought 'All she wants to do is fuck? Oh my. I've never fucked anybody yet'. Sara heard Bobby; looked over at Julie and stared at her while she continued sucking my cock. She slowly took me out of her mouth, but kept slowly stroking with one hand. "You want to try it?" Sara asked Julie with a playful smile. Julie looked into Sara's eyes and moved closer. Sara took a big lick from the base to the tip then pushed the tip toward Julie. I loved it and Bobby just stood and stared in disbelief.
Bobby was about the same size as me. We were both around 5' 9" and about 150lbs; slim and trim. Bobby and I have been best "summer" friends for three years. I looked at Bobby's cock. I never saw it hard before. He was already hard again and I could see Julie's juices and his cum glistening along the entire length.
hellas sex
It was just about the same as mine, maybe a little skinnier. The first thought that came to mind was, 'I sure would like to taste those juices. ' What the hell was I thinking; I'm not a fucking queer!
I looked down as Julie slowly licked the head of my cock. It twitched in Sara's hand and she looked up smiling. I could see Julie was testing. She took another lick from the base to the tip and stopped again. Then she took the tip into her mouth. Sara coached, "That's it. Move your tongue around and suck a little bit. That's good. Now take more into your mouth. Oh you're a natural. Now slide your mouth up and down. Don't forget to lick just under the head when you get to the top. "
This was really unreal.
Here's my young cousin, who didn't even know what a blow job was until last night, and she's teaching my best friend's sister how to suck my cock. Not only did she learn fast, but she's an excellent teacher. I could already feel by balls begin to tighten and knew I was close. "Sara, I'm almost there. " I said. Julie was doing a great job, she really was a natural.
Sara moved closer to Julie and whispered close to her ear, "Jimmy's going to cum soon. Do you want to try it?" I guess Julie wasn't ready to take a mouthful of cum yet. She removed my cock from her mouth and with a final kiss on the tip, she gave me back to Sara. Julie continued watching intently as Sara expertly brought me to the edge, Then she surprised me again and started going down as far as she could. She stopped with about four inches bumping against her throat then relaxed and slowly pushed down until her lips were up against the base of my cock. That was all I could take. I squirted the first shot down her throat. She stayed in position as the second shot slid down her gullet, then she pulled back and sucked hard to taste the next small shots in her mouth.
Sara pulled her mouth off my cock and turned to Julie, who was still mesmerized, and kissed her right on the mouth.
Elite female escort agency in Athens is the place where your dreams come true. If you want to be accompanied by sexy call girls, address to our escort agency in Athens. We provide professional and distin- gue escort service in Greece. To fulfill your need
Julie didn't pull back as Sara slid her tongue between Julie's lips and I heard them both moan. Sara transferred some of my cum to Julie, who evidently found that cum doesn't really taste bad at all. With both of these girls kneeling in front of me, I reached down and grabbed Julie's tits. She continued kissing Sara as I rubbed her nipples. Julie's nipples weren't very dark and didn't stick out like Sara's, but they were big in diameter.
Sara broke away from the kiss and looked over to Bobby. "Have you ever had a blow job, Bobby?" "No. Julie would never try. " He said disappointedly. Sara motioned for him to come over. She leaned over and quickly closed her mouth over Bobby's glistening cock. "Oh shit!" Bobby moaned as he shut his eyes and threw his head back. Sara knew Bobby would blow his wad fast, especially for his first blow job and after watching her and Julie give me a great blow job. This little girl had become a die hard cock sucker in less than 24 hours.
escort - greece - athens
It seemed Sara actually craved sex. She was definitely a quick learner. So much for the naïve country girl!
Julie simply loved having her tits massaged. She would occasionally give my semi-hard cock a little lick, but nothing more. I was watching Bobby as Sara administered a quick blow job. Julie wasn't even watching. Sara was massaging Bobby's balls as she bobbed up and down on his cock. She didn't deep throat him, but I think that was because she really liked the taste of cum, and you can't taste it when it's being pumped straight down your throat.
Bobby started moaning loudly and Sara knew her prize was near. She squeezed his balls and started stroking with her other hand. Her lips formed a tight seal around the head and she sucked hard as Bobby exploded in her mouth. He was bucking uncontrollably into her face; Sara never lost a drop. After a minute, she let Bobby flop from her precious mouth and went back to Julie. They kissed again and Sara shared Bobby's load with her.
I has really turned on again.
Athens escort, greece escort, escort girls, call girls, escort agency, escort girls athens, escort girls greece, city tours athens, Escorts Agency in Greece, Greece Girls, Girl City Tours, Escort Review, Athens escort, Thessaloniki Tours, City Tours, Esco
I gently grabbed Julie by the shoulders and lowered her to the floor. She looked up at me with a quizzical gaze, but didn't stop me. When she was on her back, I moved my face between her legs and gave her a big lick, just like I did with Sara last night. Julie immediately pulled her legs up to her breasts and wrapped her arms around her knees to hold them in the up position. Her wet pussy and ass were clearly at my disposal. I was able to see in the day light and slowly licked and sucked as I enjoyed my first close up view of a pussy. I was fascinated and pulled the lips apart for a better view. I could see the little pearl. I kept licking all over it and then remembered how Sara went crazy when I licked her asshole.
I gave another big swipe up and back down and let my tongue dance around Julie's puckered asshole, as my finger rubbed her pearl. She went fucking crazy and bucked wildly. I felt a stream of liquid hit me in the nose and drip down over my lips. She was cumming hard as I placed my mouth completely over her pussy and sucked. Another large blast of her girl cum hit the back of my throat. I swallowed furiously to keep up as another smaller blast hit.
escorts-greece-athens
Julie was screaming loudly as her orgasm racked her body. The juices stopped blasting, but continued to flow for almost a minute. It tasted a little different than Sara's and there was a lot more, but it tasted good and I didn't want to miss a drop.
Julie started to relax and I removed my mouth from her pussy. It was red and puffy and wet; and looked better than anything I could have dreamed up. Julie and I kissed and got up from the floor. Bobby and Sara were sitting on an old bench watching. They both started clapping for our performance; we all laughed. Bobby pulled out a pack of cigarettes and we all lit one.
"So how long has the brother and sister act been going on?" I asked. Julie answered, "Well we kinda just started a few days ago. The family drove down a few days early so Dad could finish up some work around the house before the holiday weekend. It just happened when I accidentally walked in on Bobby in the bathroom the other day. " We all took a drag from our cigarettes as Bobby followed with, "Yea, she caught me jerking off. Pretty embarrassing, huh?" We all laughed.
escort moldova rafaela belucci escort hungary valeria escort escort mature paris escort- paris escort agency call girls thessaloniki
Julie added, "I was curious, had never touched a dick before, so I finished jerking him off, you liked it didn't you Bobby?" "Oh Yea! It was fucking wonderful!" Bobby exclaimed. Julie continued, "I had heard girls at school talk about fucking. I really wanted to loose my virginity, and so did Bobby. Who can you trust not to hurt you? I love my brother, so you caught us busting our cherries. "
That was quite a confession. I offered a pact to the group. We never tell anyone else about this day. We all agreed quickly. "I guess your broken cherry was why you tasted a little different than Sara. " I offered. Bobby laughed and spoke up, "Well my friend, there was a big load of my cum in there, too. " "Oh my God!" I said in disbelief. Sara and Julie started snickering and chanting, "Jimmy's a cum sucker, Jimmy's a cum sucker,…" Well there was nothing I could do about it now, so I laughed and said, "Julie, I don't care what was in there. Any time you want your pussy sucked, I'm at your service. " Julie blushed and said, "I'll remember that.
escrts web agency greece dubai escort agency e-scorts greece escort list escorts -tube planetdreams escort service italy
" Bobby piped in and asked Julie, "So now that you've sucked a cock, tasted cum and had your pussy eaten, ya think I can get into some of that?" Julie laughed and replied, "Yes little brother. Any time you wish. "
Bobby got up and started dressing. "I have to get back to the house. Dad's taking me to a ball game in Baltimore and I don't want to be late. " Julie looked at Sara and I and asked, "Are you guys staying?" Sara jumped right in before I could respond, "We just got here. No reason to leave yet!" Bobby told Julie he'd let their mom know that she was with us and would be home later, then he took off running.
The three of us continued to sit there nude and Julie asked, "When did you guys start?" Sara smiled broadly and answered, "Last night. And I'm still a virgin. "
'So am I' I thought, but not for long!
.
escortforumgr.com
has a long list of hotties and escort agencies in Mykonos!
Mykonos call girls will turn you crazy!
Here you can read all necessary information about call girls in Mykonos. Our online service contains data about hundreds of Mykonos honeys who are ready to provide you with escort services. 100% verified profiles of real bimbos will not leave you indifferent. A lot of tender and sumptuous minxes can turn on any man. Just take a look at their professional pictures and read about their hobbies. You are a male and you deserve to spend a night with the first-class girls. They will satisfy your fetishes and make all dreams come true. It is very comfortable when you can find out size of tits, and languages of each model. It means you will know exactly what kind of dolls is going to meet you and save yourself from unpleasant surprises.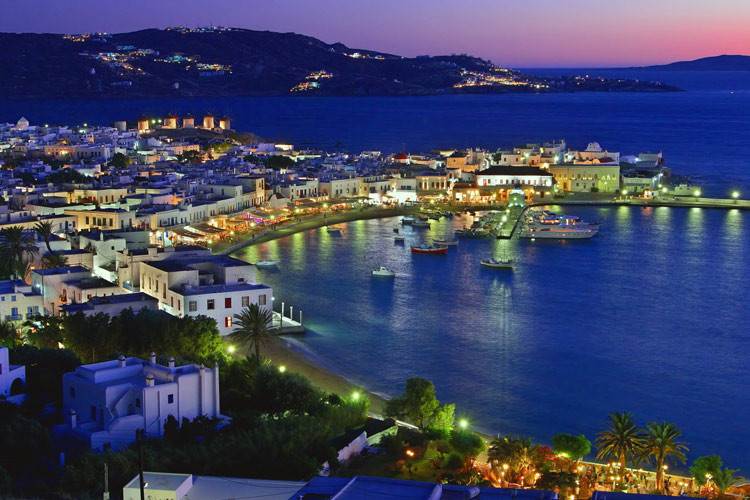 Some of the honeys on our website are not amateurs but work as porn actresses. You may be sure about their professional skills. Ravishing lookers will demonstrate you all their skills in bedroom. If you wish to have fun with your spouse, look for escort models who work with couples, too. These angelfaces know how to bring diversity to your sexual life. You can
watch
the huge list of adventuresses and choose one right now.
The top-class escort girls of Mykonos ready to satisfy you!
Coming to this beautiful Greek place, don't forget to become a client of our escort agency! Do you know that Mykonos's nickname is "The Island of the Winds"? Tourism is a main industry and Mykonos is known for its noisy nightlife and has many establishments catering to the LGBT community. Here you can date a lesbian girl of your wishes and have the unforgettable time in your life. It's a crazy idea to have a boat tour with vicious misses. After that, you can visit Rarity Gallery, and Little Venice. The best ending of such a day will be a great night with modest model.Our hottest escort service in Mykonos provides the list of the most beautiful teen colleens and experienced females who are ready to date you and fulfill all your dreams. Find one to have an amazing time! Escort models of Mykonos will realize all your wishes. All these bootylicious ladyloves were created for love and happiness. They are ready to share a bed with you. There's nothing that can stop you. This is the high-class site and it shows the cutest babes in the country. Do not lose such a possibility to become a client of
escortnews mykonos
now.
Escort Odessa
What Escort Odessa is all about You must have surely heard of the city, because it is really famous around the world for its beautiful parks, spectacular sightseeing experience, stunning architecture and many more. However, you will certainly be stunned to find out that city is not about the tourism only. In fact, this locationhas got more to offer for those, who know how to search. Welcome to Escort site, the best place for any horny guy, who is looking for some breathtaking escort experience.
What you can find at Escort Lviv Website
Visit
escort lviv
site and find out a wholenew world of lust and lechery. Our webpage is designed is such a way that even if you visit for the first time, it won't take long for you to figure out how everything works. Visit here
https://www.topescort.com/malta
and upon completing the registration startsearching for escort ladies of your dreams. The wide selection of diversified categories will undoubtedly assist you in this. You are free to select from standard, VIP, diamond and other categories, depending on your preferences and budget. Fortunately for you, there are many seductive chicks in city – Latinas, Asians, Caucasians, Europeans, ebonies and they cannot wait to meet you. Feel free to browse through their resumes to check out their attractive pics and identify the ones that you like the most.
Security and Wide Selection
Rest assured, our agileescort hotties will certainly select the best methods to satisfy your dirty desires with help of astounding oral sex, exciting sex massage, nasty cosplays, joyful toying, gorgeous anal sex, breathtakinghandjobs, vivid pissing, stunning group sex and many otherkinds of sex games. They will definitely not stop till you get fully satisfied.
Don't worry, all your personal information will remain safe with us, because we care for each and every client of ours and always strive to provide the highest quality, same as our attractive ladies!