/

Incest

/

The Wild Hunt Part 2
The Wild Hunt Part 2
Incest
2005-10-06
A disclaimer: This is by no means an accurate portrayal of Pagan Rites, but it's true; the Gods really do frown on incest. Don't try it, even if you're a Pagan and don't believe in Christian morals. Just read and enjoy. The Wild Hunt Part 2    A year and a half had passed since the fateful day in the forest. Torr's blood pounded in his ears in time to the pounding of his hooves on the woodland path as he approached a tiny village, with the Wild Hunt baying at his heels. They were the wildest of Asgard, Midgard and Niflheim, with all the strays and misfits from Tir nan Og as well. Torr was the leader of the hunt, but if he ever failed to lead them to good sport, they may well fall upon him instead.     He ran like the stag he had partly become, vaulting over fallen trees without a thought. The Howling pack behind him swarmed over it without a pause. Torr hoped the village ahead was ready with their Beltane festival.     The Hunt howled like a pack of fiends as they poured out of the woods into the village commons, where a maypole towered in the dusky sunset. Torr blew a blast on his conch, and the hunt swirled ahead of him into the clearing.     Torr strode forward, and the mad drummers picked up the rhythm of his pace and went wild with it. The Hunt swept the ecstatic villagers into a spiral dance that parted and swirled about Torr as he clomped his way toward the Maypole and the squirming figure at it's base. He towered over the mortal villagers as they chanted, "Hoof and Horn, Hoof and Horn, All that dies shall be reborn…"    At the base of the Maypole, a young girl struggled against her bonds. Occasionally, in the last circuits of the Maypole dance, a maiden might be caught in the ribbons and woven onto the pole by her fellow dancers.
European based agency provides the finest female escorts and companions to discerning people worldwide.
By tradition, such maidens were reserved for the Horned One, the leader of the Hunt. If he accepted the sacrifice, the village would be blessed with fertility and prosperity. If not, they might be cursed and made barren. With the arrival of the Wild Hunt, the villagers could not continue their festivities until Torr accepted their virgin sacrifice.     Wrapped tightly nearly to her knees, the young girl struggled against the colorful ribbons. They tied the young lass's clothes tightly to her body, and as she squirmed, every slender line of limb and curve was revealed to Torr's hungry eye. The girl's young breasts were firm and high on her chest, her lips full and pouty, her skin smooth and pale. Thick amber hair spilled from between the ribbons, hiding most of her face, but the Wild Hunt began unwinding the ribbons to release the maiden.     When she finally wrest free, she stood defiantly between the Maypole and the Horned One, the one who had come for her. Torr looked down upon the beautiful lass and was shocked to see it was his daughter, Katja. He faltered, but tradition demanded that he go forward. If he refused the sacrifice, these good people would be cursed. The life of highland peasants was hard enough without an extra helping of ill fortune.     Besides, he was half stag now, and running with the Wild Hunt had him fully in rut. There was no way he could resist the charms of the beautiful woman-child before him Steeling himself, he took his daughter in his arms and pulled her lips to his.
elite escort gr
The villagers cheered and the Wild Hunt bayed like wolves at the moon as Katja's hot tongue slipped between her father's lips.     While Torr held his little girl's slim body to him and feasted on her succulent lips, the villagers cleared a path to a comfortable bower, decorated with spring flowers, sweets and candles. Torr picked up Katja like she was still a child and carried her to the downy bed prepared for them.     She whispered in his ear, "I missed you, Daddy. "    "How did you come to be here? This isn't our village. "    Katja nuzzled her father's neck, letting his beard tickle her cheek. "After you disappeared– I saw the whole thing– I moved in with Aunt Grainne. Olaf MacDougal is running the forge now. "    "Honeychild, I missed you too baby. " Torr said as he laid Katja down and knelt before her. The Wild Hunt came hooting and howling through the bower and a score of hands removed the young girl's clothing, revealing her tender body to her father's eyes.     Torr gazed down at his daughter, lying naked before him. She had grown a lot since he last saw her. Her puffy little tits had filled out into firm, round globes; still small, but definitely womanly. Her waist had slimmed and her hips swelled, putting delicious curves where none had been before.
greek escort agency
A tiny patch of red-gold hair adorned her belly just above her smooth pink mound.     Torr spread Katja's long, pale thighs and lowered his face to her sweet young pussy. She put her feet in his antlers, and as he moved, her legs were pushed back farther, baring her moist lips to her father's tongue. The watching villagers sighed as Torr tasted his little girl's juices. He had accepted their sacrifice, and now the festivities could begin in earnest.     Katja gasped and moaned as Torr lapped at her little pussy, licking up her fresh, sweet juice. "Oh, Daddy," she cried, "Oh, Horned One!" She grabbed her father's antlers and pulled his face tight against her tender mound, rocking her little hips to press her swelling clit against his eager tongue.     Torr probed deep into Katja's tight little cunt, thirsty for more of her sweet pussy juice. He licked her swollen lips from bottom to top, tickling her excited clitty with his tongue before licking tenderly back down to start again. Katja writhed with her daddy's tongue in her tight body and she pinched her hard nipples to bring closer the orgasm she could feel welling up from deep within.     The pipers and drummers reached a crescendo as Katja cried out, cumming on her daddy's lips, cumming for the Horned One. Torr drank his daughter's juices, gently licking her sweet pussy until the waves of orgasm no longer wracked her young body. Now she was ready for the leader of the Wild Hunt to take his sacrifice from her.     "I told you I'd be too pretty to resist one day, Daddy. " Katja smiled as Torr took his position between her trembling thighs.
hellas escor girls.gr
He parted his fur to expose his big fat cock and Katja realized her father had grown in more ways than one since his transformation. Rubbing his pulsing organ on Katja's slim, silky thighs, Torr felt that she was chill from the night air, but her creamy mound radiated heat and moisture. He pushed at her juicy pink lips with his glans, and they parted around it, spreading a coat of sweet little girl juice on his hard prick. He ground his shaft against Katja's virgin pussy, rubbing against her little clit and making her whimper and tremble in excitement.     Katja felt her daddy's furry legs rubbing against her. With her eyes closed, she couldn't tell he was human if he wasn't touching her with his hands. In the fading twilight and flickering candles, she could make out his broad rack of antlers as he leaned over her little body, rubbing his hard prick against her juicy cunt. He was a wild beast, ready to take her virginity.     "Oh Daddy, Oh Horned One! Put it in me! Please Daddy, plow my field! See? I'm all ready for you, Daddy, fuck your little girl! Fuck me Daddy!" Katja begged, her firm tits heaving with her gasping breath. She bucked her little hips as she pleaded for her father's huge prick to fill her up, trying to fit her tight lips over it's fat head.     "Honeychild…" Torr murmured as he grasped Katja's round butt and placed his rock hard organ against her pussy, nestling between her wet pink lips again. He slowly pushed into her, and Katja's tight pussy stretched to take Torr's meat deep into her little body.   Gently pumping, he eased into his daughter's hot cunt an inch at a time until he met her unspoilt maidenhead.     "I saved it for you, Daddy. All the village boys have wanted me since I came here, but I knew I'd see you again.
Spot an Escort offers the most complete and up to date Couple escorts directory in Heraklion , featuring local listings of Couple independent escorts
Oh, fill me up and make me your woman, Daddy!"  Katja writhed in joy as she opened up to her daddy's big prick. He let her get used to being filled with his cock before he thrust through her hymen, taking his little girl's virginity. Torr filled her belly until she thought she would tear apart, then he slid in a little more, until his fur tangled with the tiny patch of hair on her mound.     Katja whimpered in loss as Torr pulled his cock out of her cunt, smeared in her virgin blood. Her tight lips sucked at his prick until he plunged it slowly into her again, making her squeal with joy. "Oooh, Daddy!" She cooed, "Oooh, oooh!"    Torr pumped Katja's tight young pussy while the drummers pounded an intoxicating beat and the pipers skirled crazily over the impassioned cries and gasps of the villagers. The fertility rite had turned into an orgy, with the Wild Hunt joining in.     A trio of Aelfir were being serviced by one buxom farmwife. She took the elves' long, slim pricks into all her holes, riding and being ridden at once. A warty goblin had found the village hag, and the two were doing something unspeakable at the edge of the woods.   Two strapping farmboys shared their younger sister, who eagerly sucked one fine prick while she took the other in her tight muff. A pretty blonde woman, the wife of a nearby lordling, had shed her fine woolen gown to be trampled in the green spring grass while she lay with one village boy after another. She milked each of them dry and cried for more, until a satyr, come to the Wild Hunt from Greece, stuffed her with his arm-sized organ and fucked her so well she lay smiling in a pool of cum. A leannan-sidhe danced among the drummers and pipers, caressing them with silky light touches and spurring them to ever more furious punishment of their instruments. One drummer's skin showed bloody prints where he pounded on it in time to Torr's deep thrusts into his daughter.
simona escort shemale hannover zuzana city tours escort luxembourg escort grece nantiabrown shemale escorts spain
The pipers' fingers flew on their chanters, reeling a mad counterpoint to the out-of control passions being indulged on every side.     Through all of this, Torr steadily plowed Katja's ripe furrow. Her tight lips pulled at his cock, trying to hold it in, but only her copious juices allowed him to drive his big prick back into her grasping pussy. Her vagina rippled in delightful spasms as her daddy's fat cock slid into it, gripping his organ like a wet hand. It felt so good to have him in her at last. She was his woman now, a little girl no longer. Katja cried her father's name every time his throbbing cock filled her flat belly.     In the flickering light of the Balefire, Torr's tanned skin and Katja's pale, freckled skin gleamed with a sheen of sweat as father and daughter joined in passion. Holding tight to Katja's slim waist, the Horned One pounded into her tight, slick cunt with his pulsing shaft as his antlered silhouette filled her vision, pumping and thrusting to the beat of the drums.     With a mighty bellow, Torr pulled his daughter hard onto his organ as it erupted inside her, flooding her little pussy with cream while she ground her young muff hard against his prick. The feel of his hot jizz bursting from his swollen meat so deep inside her body brought Katja to the edge again, and she cried out in another world-shaking orgasm. Wave after wave of ecstasy wracked her young body as her father's spurting organ pumped her full of his cum.     Torr and Katja took a breather for a few minutes, lounging in the bower as guests of honor, nibbling sweetcakes and each other as they watched the festivities. Katja witnessed a number of things she wanted to try with her father, but alas, too soon it was time for the Wild Hunt to move on. The village had been well and thoroughly blessed, and it was never good for the Hunt to linger too long in one place.
eskort servisi hizmeti eskort servisleri eskort yağmur esmer eskort güzel eskortlar halkalı bayan eskort halkalı eskort halkalı
    While her father helped lace up her ornamented girdle, Katja said, "I've missed you so much, daddy. Will it be next Beltane before I see you again?"    Sad that he could only see his daughter once a year, Torr was about to tell her it was so when a thought occurred to him. "Katja, do you still have the sword and spear we made?" She said that she did. "Fetch them here right away. You'll need them to get a place in Valhalla. "    "Valhalla?" Katja gasped, "Is the journey long? I'll need to change my clothes and…"    Torr interrupted her. "No, Honeychild. The magic of the Hunt is such that we can run the length and breadth of Midgard, from Ygdrassil to the Circling Sea, in a single night. We follow the ley lines over mountains, through forests, across water, everywhere. Myself, I love to leave hoofprints on the roofs of churches. The Christians are convinced I am their Devil! Ha, ha!"    Torr's laugh warmed Katja's heart. She was glad she could go with him.     "We will cross glaciers to reach the Bifrost Bridge, but it will feel warm as a springtime afternoon. You may wear your festival clothes and run barefoot if you like, but you'll need the sword and spear.
istanbul eskort bayan istanbul eskort kız istanbul eskort kızlar istanbul eskortları istanbul eskort servisi
He watched her swaying hips as she ran to her aunt's house.     Katja returned soon with the sword slung over her shoulder and the spear in her hand. The moment she touched her father's outstretched fingers, they were off like a bowshot. The Wild Hunt howled as one, and they ran around the entire village and commons three times in as many heartbeats. Then they were on their way.     Katja reeled when her feet left the ground, but her daddy's hand and the magic of the Hunt kept her from stumbling as  she danced over treetops and across a deep loch. There would me no other stops for the Wild Hunt that night, and so they streaked across the North Sea in the blink of an eye, pausing only to harass a small fleet of Vikings, on their way to raid in Scotland. They scampered across the yardarm, tangling the rigging and making the sails crackle with blue sparks. Shaken, the Vikings heaved at their oars while praying to their gods.      They reached Norway and sped across the lowlands, waking up farmers and frightening every child and priest in their path. Ever northward, they soon reached the endless ice. As soon as Torr's hoof touched down, the first rays of sun broke over the jagged, mountainous horizon. The cold air glittered with crystals of ice, and the Bifrost Bridge, in eye-searing color stretched down from the sky to touch the ice at his feet.     The Wild Hunt raced up the undulating aurora, with Torr and Katja at the lead. A huge warrior stood at the top of the arch bearing a naked blade and an enormous twisted horn, wrought with silver and jewels.
sex in athens
"Hail, Heimdall," Torr greeted the viking, who nodded and put the horn to his lips. His cheeks puffed and veins stood out on his forehead, but not a sound emerged from the horn, even as the Hunt swept on past him.     "Daddy, why didn't that man's horn sound?" Asked Katja.     "That horn may be heard only once, at Ragnarok. When the armies of the Frost and Fire Giants come across the Bifrost Bridge, Heimdall will sound his horn, and the blast will bring down the arch. Of course, it might also shatter the walls of Asgard, so it makes a poor defense, but that is Heimdall's duty, and he takes it very seriously. Rest assured that we have been announced, though. There are ears in Asgard that can hear Heimdall's horn even when it is silent. "    They danced to the end of the rainbow, finally slowing their headlong rush. It appeared that a Royal enclosure stood at the end. A great hall, the mightiest Katja had ever seen, stood in the midst of hundreds of acres of walled land. It's seven-tiered roof gleamed like gold in the sunlight and every post and beam was intricately carved and painted. An entire city fit inside the walls, leaving plenty of room for a large open field, where thousands of warriors, arrayed for battle, assembled opposite each other.     "What's going on?" Katja asked her father.     This is Valhalla, the Hall of Heroes.
love in athens
" Torr said. "The warriors here may fight all day, but in the evening, they are healed of their wounds and may feast all night. You will come to know more of that soon. "    Once on the ground again, the Wild Hunt split up into it's component parts, home at last. Many went through the great carved and iron-bound doors of the Hall for refreshments after a night of running and making merry. Many others went to dwellings in the city, while others ran to join the field of battle, howling as though they still ran with the Hunt.     Torr took his daughter to a smaller hall, built across town from Valhalla. It was no less ornately carved than the other, but it looked somehow more feminine. A runestone in the yard before it proclaimed it's name.     "Valkyrihalla?" Katja read, "The Hall of the Battle Maidens? Is this where I am to live?"    "Aye. The sword and the spear, made by your own hands, will earn you a place here. Let us go meet the girls.     Stepping into the antechamber, Katja was surprised to see not just shoes and cloaks, but a wide variety of semi-feminine clothes and accessories scattered on the floor, as if discarded in haste. She stroked the rich fabric of one silky cloak that hung on a peg, and a feather fell to the floor. It was the pinion of some huge bird.
Katja picked it up and marveled.     "What manner of bird did this come from?" She asked.     "Come see," Torr replied, opening the inner door. Following the trail of skimpy linen shifts and chainmail skirts, he led his daughter into the main hall, where the young girl was shocked by what she saw.     In the middle of the hall, clustered around the firepit, was a writhing pile of moaning girls. A young, blonde Nordic goddess lay between the alabaster thighs of a petite Celtic princess. The blond eagerly lapped at the juicy pink pussy of the flame-haired Scottish girl, who gasped and panted between kisses from a dusky skraeling maiden.     The passionate attentions the girls shared was not what shocked Katja though. It was the great wings that unfolded from each girl's back. The skraeling girl bore a pair of raven's wings, as black as her hair. The blond wore a golden eagle's pinions, and the redhead lay in a nest of her own feathers,. the slender wings of a swallow. Both the blond and the brunette were also enjoying the attentions of other winged girls who tongued their intimate crevices.     "The warriors of Valhalla are healed by the kisses of the Battle Maidens. The lips of a Valkyrie can cure any wound, even a mortal blow.
European based agency provides the finest female escorts and companions to discerning people worldwide.
They can also restore a maiden's virginity. It looks like the lasses had a good time last night. " Katja watched open-mouthed as her father explained the orgy going on before her.     Waiting for a pause in the action seemed futile, so Torr stomped his hoof on the wooden floor, the echo booming through the hall. Every girl looked up just as he thrust Katja forward with a hand on her shoulder. Her tongue stuck in her mouth and her face reddened as she saw all the pretty faces turn toward her, but a glance at her smiling father steadied her resolve.     Straightening her shoulders, the young girl spoke in the clearest voice she could muster. "Behold! I am Katja Torrsdottir. By right of this sword and this spear, made by my hand, I claim a place in this Hall!"    "Ooh," came a soft voice from somewhere in the downy pile of valkyries. "Yumm," "A new girl," "Fresh meat," others murmured. As the girls approached, some on their feet, but others crawling on all fours from where they had lain, Katja faltered, but her father's hand on her shoulder made her stand her ground.     " 'Tis true," observed one of the valkyrie, the statuesque blonde who looked to be all of fifteen winters old. "They show the mark of her hand. "    "And others, too," said the voluptuous skraeling, who draped herself on the blonde's shoulder. "His.
elite escort gr
" By her dark skin and brown eyes, it was clear that she came from Vinland, or from the Ice People who dwelt in the frozen wastes at the top of the world. With maidens such as this one, it was clear how the Ice People might keep their chilly domed houses warm.     "Aye," said Torr, "'Twas my hand that forged them as well, but Katja aided in every step of their making. How do you know these things?"    The tiny redhead stepped forward. She spoke Norsk with a lilting, Gaelic accent. "'Tis one of the gifts of the Valkyrie, that we may see the deed and the doer together. 'Tis how we know whom among the fallen is the most valiant. " Her sparkling green eyes flickered from Katja to Torr and back. A pink flush rose from her little round white breasts to color her face all the way to her coppery hairline. "Och, you lucky lass," she sighed.     Katja blushed too, realizing that each of these girls knew exactly what she and her father had done. To her surprise, none of them were offended. Quite the contrary.     "You are not among mortals here," said the tall blonde, folding her wings around her lithe figure. "Each of us has done things that would shock you.
greek escort agency
My own father and brother fell in the same battle. They fought so valiantly and were wounded so grievously, I had to lie with them both, together, all night long to save them. "    The skraeling girl snorted. "You make it sound like work! I offered to help you. "    "They were mine first!" The blonde retorted. "I'd wanted my daddy since I was twelve, and to see my little brother Sven, grown so big and strong while I still have the body of a horny teenager…nobody else was going to have them before me!"    Katja's head swirled listening to such talk. She had thought the girls in her village were gossipy, but they had nothing on the valkyrie! Fortunately, the pretty Celtic maiden noticed her discomfort.     "Och, lass. Where are our manners? Welcome, Katja Torrsdottir. I am Maeve, but you may call me Pixie. " She took Katja's hand and introduced her to Fredda, the blonde, and Tawnee, the skraeling.     "So you want a place in this hall, Katja?" Asked Fredda, her big blue eyes glittering. "You know, one of the requirements to be a Battle Maiden is that you have to be a maiden. And it seems as though your horny father just had your maidenhead for dinner. "    Katja was alarmed.
hellas escor girls.gr
"But-" Tawnee interrupted her with a finger to her lips. She stepped close, and Katja could feel the girl's dark skin radiating heat through her thin festival clothes.     "Come with us," Tawnee said, leading Katja to a big pile of quilted furs by the fire. There were hides of fox, sable, ermine, hare. Anything that was soft and smooth. There was even a bolt of crimson silk from Cathay unfurled over a heap of down-filled pillows. "If you study with us, I think we can help you pass the entrance exam. "    Uncertain, Katja looked to her father, pleading for assurance. He nodded to her, his antlers waving. "This way you can stay here and be with me, Honeychild. "    So Katja let herself be led to the bed of furs, where Fredda and Tawnee laid their lithe, naked bodies on either side of her. Their hands caressed Katja delicately, from her slim thighs, over her young mound and flat belly, around her high, firm breasts, up her throat, and over her trembling lips. Their wingtips followed, tickling her with the feather's touches. Either the fire or her heart pounding in her throat was making Katja very hot.     "Ooh, let's get you out of these pretty things," said Fredda, pulling on the purple ribbon lacing up Katja's wide decorated belt.
Spot an Escort offers the most complete and up to date Couple escorts directory in Heraklion , featuring local listings of Couple independent escorts
Tawnee helped on the other side, and they soon had the garment off.
    While Katja was being undressed by the two winged vixens, the little redheaded Pixie approached Torr. She looked up through her long lashes at him, and she had to look very high. Pixie was tiny, barely more than an ell tall in boots.   As a mortal, Torr had been tall, even for a Norseman. With hooves and horns, he had to duck and tilt to fit through any but the grandest doorways.   Pixie was eye–to-eye with his furry navel.     "Welcome, Master Torr," she purred in her musical brogue. "Are you feeling horny today?"    "Always," Torr answered, shaking his rack.     "I was hoping you'd say that. " She smiled and turned, "Walk this way, please. "    With his legs jointed the wrong way, there was no way Torr could imitate the swish of Pixie's petite, freckled butt, but he followed her to a nearby table and carved wooden chairs. He took a seat while Pixie loaded a clay pipe with a pungent green herb.     "Here's a little something I got from Loki," she said, offering the pipe to Torr first and kindling him a slender brand from the firepit to light it. Torr breathed in deeply, filling his lungs with sweet smoke until his head reeled.
simona escort shemale hannover zuzana city tours escort luxembourg escort grece nantiabrown shemale escorts spain
    "You know, the Scythians smoke this with seeds in it and everything, the fools. Very valiant warriors, but fools. " Pixie prattled on and toyed with the points of Torr's antlers while he savored the smoke, but when he exhaled, she quickly sat in his lap and put her mouth to his, sucking in the cool smoke from his lungs. The touch of her lips made Torr tingle everywhere.     He took another draw from the pipe as Pixie blew a stream of smoke at the fire. It was snatched by the updraft and carried out the smokehole in the roof. "Loki got some seeds from India and he's been growing them in pots under the Bifrost Bridge, where they always get light, day and night. He gave me a pot because he likes my red hair. "    "Mmm. Good pot. " Torr replied, setting down the pipe and letting his hand fall on Pixie's naked thigh. She looked him in the eye and smiled. With a flap of her wings, she rose from his lap and took his hand, leading Torr to an unoccupied corner of the hall. He could see his daughter disappear under a tangle of smooth limbs and wings where she lay with her newfound friends on the other side of the fire.     Pixie reclined on a bed of furs and beckoned Torr to join her.
eskort servisi hizmeti eskort servisleri eskort yağmur esmer eskort güzel eskortlar halkalı bayan eskort halkalı eskort halkalı
"I've always wanted the Horned One to take me, even when I was mortal, but I thought your name was Herne. "    "A predecessor. He let the Hunt catch him one day, and they tore him limb from limb. "    "Oh my," gasped Pixie. "That would take some doing to heal. "    Torr lay down next to the little redhead and stroked her cheek. "Could you show me how you would heal such wounds?"    "Well, first I'd start like this. " She raised her lips to meet Torr's and they kissed deeply. Torr could feel her magic course through him. All pain ebbed away, from the finger he had mashed on his anvil years before to the persistent ache in his back from walking on a beast's legs. It was replaced by a feeling of peace and well-being and intense arousal.     "Ah, lass. Your kisses could raise the dead. " He told the valkyrie as he took her in his arms.     Pixie giggled.
istanbul eskort bayan istanbul eskort kız istanbul eskort kızlar istanbul eskortları istanbul eskort servisi
"Of course, silly. That's what they're supposed to do. " She kissed him again and rolled on top of him, using his antlers for leverage. "Next I'd do this," she said, kissing him again before moving lower, trailing her sweet lips down Torr's broad chest and hard stomach. His fur began to get in her mouth, so she smoothed it with her little hands and quickly found his stiffening cock. She parted the thick pelt concealing it and stroked it with her fingers.     Torr sighed, all his worldly troubles fading away as the tiny flame-haired valkyrie opened her lips and slid his big prick between her lips. The heat from her mouth spread through his body, radiating from his manhood and suffusing him with desire for the little girl pleasuring him. Her wings fluttered as she slathered her hot tongue all around his massive organ and licked it from the hairy root to it's fat purple head, trailing saliva as she went.     Torr watched the spectacle of his daughter being initiated into the valkyrie order through the wavering flames of the firepit. As Pixie's copper curls bobbed in his lap, Katja writhed with Tawnee's tongue lapping at her moist cunt and Fredda stroking her hard nipples with a discarded feather. She tangled her slim fingers in the skraeling girl's hair and geld her face tight against her mound as she bucked her hips against the raven-winged beauty's lips.     Torr almost didn't notice when Pixie released his prick from her mouth with a pop and moved back up his body. "That would heal most wounds," she murmured, "but for something really bad, I'd need to do this. " Pixie took his wet organ and stroked it against her tight cunny.
sex in athens
Her young lips parted around the huge mushroom head, but she was so tight, her whole weight couldn't force Torr's cock into her little body.   He had to grab the round cheeks of her firm ass and spread them wide while pulling down on her hips before Pixie's tight cunt slipped over the head of his throbbing prick.     Pixie might have been a valkyrie for centuries, but she was still as tight as a virgin. As small as she was, she was even tighter than Katja. Her sugary hole clenched on Torr's raging cock as she took him slowly inside, inch by delicious inch. As her virgin cunt was stretched wide by the huge shaft splitting her little body, her magic continuously healed it, making her the tightest fuck Torr had ever imagined. She nearly tore the skin off his pole, sliding her tiny body up and down it, but again, her magic repaired the damage as it was done, leaving only an amazing sensation of heat and friction.     Torr bounced the little valkyrie in his lap, thrusting deeply inside her once her slick juices had greased his fat prick.     Pixie's wings were fully extended, wrapping around Torr as she hung from his antlers, using them to pull herself up before he slammed her back down on his cock. He held her slim waist in one hand, grinding her body on his meat while he squeezed her little round tits with the other. Her nipples were as small as the rest of her, but long; almost half an inch. They sat high on her firm mounds, and jiggled a little from the intense pounding Torr was giving her.     Pixie buried her face in Torr's long hair and began muttering in Gaelic as her orgasm approached. Torr couldn't understand more than a few words of it, but he loved the sound of her voice pleading in his ear. He knew what she wanted, and he gave her as much as she could take, thrusting his raging cock as deep into her tight little pussy and ramming against her unused womb with every stroke.
love in athens
    Pixie cried out loud and flapped her wings like she was trying to take off as she came, but Torr held her tight to him and kept fucking her little body until he too roared in orgasm. He pumped spurt after spurt of his hot seed deep into Pixie's belly, filling her up until it oozed out around his shaft. They slowed gradually, until Pixie only sat calmly in Torr's lap, her well-fucked cunt occasionally spasming on his slowly shrinking pole. She slid off him, enjoying the tingle as her stretched pussy healed itself back to it's normal virginal tightness.     Another effect of the valkyrie charm was that no sooner had Torr's prick had shrunk, it was already hardening again. He could feel his heart pounding in his neck, and his blood was filled with the urge to rut. Over the crackling of the fire, he heard a soft cry in his daughter's voice. He immediately went to investigate with Pixie following in his wake, wobbly-kneed and happy.     Katja lay on her back with her long slim legs parted to allow Fredda to kneel before her and taste her young pussy. Tawnee cradled Katja's head on her thigh, and bent over to rub her pert titties. This put her own succulent melons directly in front of Katja's face.     Katja was delighted with Tawnee's firm, ripe breasts. She had rubbed a gallon of her daddy's cum on her own titties, but they had only grown to a nice handful. Although physically nearly her age, Tawnee had a bosom to draw the envy of any beef-fed hausfrau, and draw the eye of any hot-blooded man. Katja reached up to touch them and play with the fingertip-sized brown nipples.
    Tawnee squeezed Katja's breasts together and leaned down to take them in her mouth. She licked a figure-eight around the turgid nipples and pinched them gently between her fingers. Her own breasts pressed against Katja's cheeks, and she moaned her pleasure when Katja opened her lips to suck on them.     Fredda's tongue flicked at Katja's recently devirginized cunt. She stroked her thighs while holding them apart and licked up the sweet juices that flowed from her pink lips. Katja's young slit had been a bit sore from taking her daddy's beastly cock, but the touch of Fredda's lips made all the ache fade away. Fredda slithered her tongue deep inside her, flicking at a magical spot and beginning her initiation into the Valkyrie.     Fredda and Tawnee had taken such nice care of Katja's young cunt that she wanted to return the favor. She pulled Tawnee's head to her and whispered, "I want to lick your pussy, too. " Tawnee was more than agreeable, and she moved around to make room for Katja in a new position. Fredda took a break and went to drink some mead, leaving Katja's little pink mound unattended.     Torr couldn't let that happen, so he knelt on the furs behind his daughter as she nuzzled Tawnee's dark slit. He rubbed some spit on the end of his pole and stroked Katja's pretty lips with it, spreading the lubrication around. She panted with desire into Tawnee's shapely groin as Torr pushed his rampant prong into her. By the gods, she was tight! He could swear she was tighter even than when she was a virgin, just the night before.
European based agency provides the finest female escorts and companions to discerning people worldwide.
    Torr also enjoyed the view of Tawnee's luscious mounds. As he pumped his daughter's cunt, the rocking jiggled the skraeling's body, and her nipples swung around in little circles while she licked her full lips and moaned. The contrast of the girl's sweat–sheened bodies gleaming in the firelight was mesmerizing; Katja's pale skin and red-gold hair against Tawnee's rich brown flesh and jet-black mane and wings.     Groaning at every thrust of her daddy's stag-like shaft, Katja delved into Tawnee's quim with a passion. Her tongue tingled when she slipped it between the girl's dark brown lips, so she extended it as far as she could and kept it inside while squeezing Tawnee's swollen clit between her tongue and her upper lip.     Katja soon had Tawnee moaning and squirming from her ministrations. Tawnee put her hands in Katja's amber-colored hair and pressed her pussy against her lips. Stroking her skin, Tawnee curled her fingers into hooks and began clawing at Katja's back. She carved bloody furrows down the girl's shoulderblades, and Torr reached out to stop her, but stayed his hand when he saw what happened next.     Instead of bleeding or healing over, the gouges Tawnee had made in Katja's skin slowly filled with fluffy golden down. As Torr continued to fuck his little girl, he watched fledgling winglets sprout from her back and slowly grow to full size. Before his eyes, the down developed into the feathers of a pair of huge iridescent dove's wings. They marked her transformation into a valkyrie, and the magic coursed through her young body, bringing on the most intense orgasm of her life.     Katja sat up and arched her back, pressing her new wings against her father's chest as he held her tight while continuing to pump her tight pussy full of his big cock. She screamed as she came, drawing applause from every valkyrie in the hall.
elite escort gr
    "Oh, Daddy! Oh Daddy! What's happening to me?" Katja's head spun wildly as the magic and the orgasm swept over her in a disorienting rush.     "Oh, Honeychild," Torr grunted, stuffing her little pussy again and again. "Oh baby, now you can be mine forever!" With one last mighty thrust, Torr completely lifted his daughter off the ground, speared on his raging cock. He came inside her, her magical pussy milking him for every last drop.     Katja discovered that she could feel the inside of her cunt like it was a hand, and she tentatively flexed it, clamping down tight on her daddy's spurting shaft.     "Oh Gods!" Torr shouted, wide eyed. "I'm cumming again!" He bodily slammed Katja's little figure on his massive organ like a toy as another orgasm came over him, stronger than the first. His prick erupted again, releasing another gout of hot seed deep inside his little girl. It began squirting out with each thrust, and Tawnee scrambled to drink it up before it stained the furs.     The tingling sensation of Tawnee's tongue on his slippery shaft and egg-sized balls brought Torr to the edge yet again. His third orgasm in a row made him slip out of Katja's grasping pussy, and he sprayed his cum all over Tawnee's beautiful round breasts. It dripped from her chin and lips, and it was splattered across her firm globes, oozing down her deep cleavage in a thick stream. Fredda and Pixie returned just in time to help Katja lick it off, and all four of the giggling girls ended up with it smeared all over their young faces.     Torr could only lay in the furs, watching. Even after that, his stag's organ was already rising again, but he didn't know if he had the energy to follow it.
greek escort agency
Maybe after he drank some mead, and sampled a little of Pixie's pot again. End Part 2.
Unforgettable dates with first-class escort girls of Rotterdam on
europescortguide.com
Posh escort girls from best agencies in Rotterdam
When visiting Rotterdam - the second largest city in the Netherlands, you may be single. Best escort models of this insane European town will be happy to see you and cheer you up. Cute stunners are well-trained and really know how to have a good time with their customers. Thoughtful babes with good manners can make your day bright and full of wonderful emotions. Also, they can make your night noisy and joyful. What can be better than erotic massage by a skilled flirt? If you need satisfaction, Rotterdam escort agencies are the best option for you!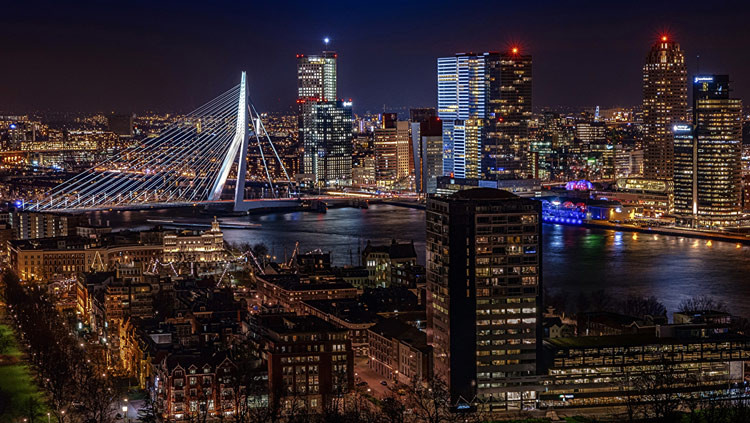 Using our site you will be provided with profiles of all sweet things. Our agency provides professional pictures and detailed description of each model. You can find out everything from breasts size to hobbies. Chubby females and slim-shaped ladyloves can be found in huge list of barbies. All of them are enjoyable and smart. Everyone wishes to have a date with Netherland hottie. You'll regret later if lose such opportunity now. Let our agency know if you are interested via call or message. Our service works non-stop.
sex escort
is exactly what you need for good time-spending and absolute satisfaction. If you are a person, you should enjoy the company of perfect woman. Do not lose your chance of having fun with Dutch escort girls in Rotterdam.
Here you will be serviced by high-class escort agencies of Rotterdam
Our site gives information about the best escort agencies in the Rotterdam. Only here you can choose professional escort girls of high level. Their beauty and sexuality are indisputable. You can live unforgettable hours or days with enchanting starlet. Does not matter the reason why you come to the Netherlands. A business trip can become amazing if you will be escorted by a gorgeous lady. A touristic tour with perky cutie will bring you more emotions comparing with walking alone. We promise you the best time in your life! Talented call girls look like goddesses. They wear fashionable clothes and hot panties and bras only. Each cutie knows how to tease you and make all your sexual dreams come true. Their talents are awesome!If you want to have a delightful night after touristic tour over the Rotterdam, contact us right now. The Old Harbor and Marine Museums, and Museum Boymans-van Beuningen are amazing but you can get even more emotions and impressions thanks to elegant sexy escort models.Just one
click
and you'll find a horny babe for fun! Don't lose your time and take the initiative in your hands. It was never so easy to pick and date a bombshell as it is in our agency. Our customer service can answer all your questions and assist with choosing a girl who will meet all your requirements.
Χαρίστε στον εαυτό σας λίγη μοναδική ψυχαγωγία επιλέγοντας πραγματικές επαγγελματίες συνοδούς στην
Πειραιώς πορνες
.
Μη διστάσετε να ελέγξετε τους Συνοδούς στην εσκορτ Πειραιώς και να αποκαλύψετε πως είναι πραγματικά η ηδονή, ενώ σας προσφέρουν υψηλής ποιότητας υπηρεσίας συνοδών.
πορνες Πειραιώς - Τι Πρέπει Να Γνωρίζετε
Η Ελλάδα, είναι μια από τις πιο ενεργές χώρες σε ολόκληρη την Ευρώπη. Διαθέτει μια αξιομνημόνευτη ιστορία 4,000 χρόνων, είναι η χώρα της δημοκρατίας, του πολιτισμού, του φιλότιμου, με φιλόξενους ανθρώπους, και εντυπωσιακές φυσικές τοποθεσίες. Στην πραγματικότητα, εάν θέλετε μπορείτε να ελέγξετε μερικά από τα πιο γοητευτικά νησιά στον κόσμο μόνο για να συνειδητοποιήσετε ότι θα ζήσετε μια αξιομνημόνευτη εμπειρία ζωής.
Τα 6,000 ηλιόλουστα νησιά της, το Ελληνικό φαγητό, το Ελληνικό καμάκι κάνουν την ατμόσφαιρα ακόμα πιο μαγική. Έτσι, δεν αποτελεί έκπληξη το γεγονός ότι έχουν δημοσιευτεί αμέτρητα άρθρα που αναφέρουν ότι το ταξίδι στην Πειραιώς Συνοδοί θα είναι ένα από τα πιο μαγευτικά μέρη στην Ελλάδα, ακόμα και στην Ευρώπη. Για αυτό είναι και τόσο δημοφιλής πόλη ανάμεσα στους ανθρώπους που απολαμβάνουν να ταξιδεύουν στον κόσμο.
Παρόλα αυτά, θα μείνετε άφωνοι όταν ανακαλύψετε ότι η Ελλάδα μπορεί να παρουσιάσει πολλά περισσότερα σε εκείνους που τολμούν να την εξερευνήσουν. Ετοιμαστείτε για κάτι ολοκληρωτικά ερεθιστικό. Καλώς ορίσατε στον συναρπαστικό κόσμο Συνοδών στην
συνοδοι Πειραιώς
! Ο καλύτερος προορισμός για όλους τους βρώμικους μάγκες που θέλουν να εμπλουτίσουν τη ζωή τους με εκπληκτικές εμπειρίες γεμάτες ακολασία και αχαλίνωτο πάθος. Θα μείνετε 100% ικανοποιημένοι με αυτές τις κορυφαίες συνοδούς που θα δείτε στην εσκορτ Πειραιώς.
Μόνο στην
Συνοδοί Πειραιώς
μπορείτε να περιηγηθείτε σε φανταστικά πάρκα, εντυπωσιακά μνημεία, γραφικά κτήρια, και άλλα σημεία ενδιαφέροντος. Να αισθανθείτε τη μοναδική κουλτούρα, τα μοναδικά φαγητά και γλυκά. Μην ξεχνάτε ότι η Πειραιώς πορνες είναι γνωστό ότι προσφέρει στους ενήλικες όλα τα είδη διασκέδασης.
Τι θα λέγατε αν επισκεπτόσασταν όλα αυτά τα κορυφαία μέρη μαζί με μια γοητευτική γκόμενα; Θα σας κρατάει συντροφιά ενώ επισκέπτεστε τα διαφορετικά μέρη, θα δειπνήσει μαζί σας, και θα σας ακολουθήσει στις αποκλειστικές εκδηλώσεις, σόου, πάρτυ, και σε πολλά άλλα. Θα τραβάτε την προσοχή όλων επειδή αυτές οι γλύκες από την
www.sexjobs.gr
χωρίς αμφιβολία ξέρουν τι λαχταράνε οι άντρες. Μόνο στην Συνοδοί Πειραιώς θα μπορείτε να κάνετε όλες τις φαντασιώσεις και τα όνειρά σας πραγματικότητα.
Τι Θα Πρέπει Να Περιμένετε Από Την Πειραιώς Escort
Η κάθε καυτή γκόμενα μας είναι κορυφαία ερμηνεύτρια όσον αφορά το σεξ και διαθέτει εξαιρετικές δεξιότητες που θα σας αφήσουν άφωνους. πλοηγηθείτε ελεύθερα στη συλλογή φωτογραφιών μας για να δείτε αυτά τα εντυπωσιακά κορμιά με καμπύλες και τα καυλιάρικα πρόσωπα που δεν ντρέπονται να σας παρουσιάσουν τα μοντέλα μας.
Πέρα από τις κορυφαίας ποιότητας υπηρεσίες συνοδού κατά τη διάρκειας της ημέρας, οι καυτές συνοδοί μας μπορούν σίγουρα να σας παρέχουν ονειρεμένες υπηρεσίες συνοδού τη νύχτα, όταν είστε οι δυο σας.
Οι σέξι καλλονές από την
https://www.sexjobs.gr
προέρχονται από ποικίλες τοποθεσίες. Επομένως, θα είστε σε θέση να βρείτε μωρά όπως παθιασμένες Λατίνες, σέξι Ασιάτισσες, βιτσιόζες Αμερικάνες, ερωτικές Ευρωπαίες, καυλιάρες Αφρικάνες, και πολλές περισσότερες που ανυπομονούν να σας δείξουν τις δεξιότητές τους. Απλά πείτε μας τι ακριβώς προτιμάτε, όπως την ηλικία, τον σωματότυπο, την εθνικότητα, και εμείς θα αναλάβουμε όλα τα υπόλοιπα.
Συνδεθείτε και συμπεριλάβετε τις πληροφορίες σας στη φόρμα εγγραφής και θα σας δοθεί απευθείας πρόσβαση στον κατάλογο συνοδών μας που είναι γεμάτος με κυρίες συνοδούς. Μπορείτε να προσαρμόσετε την αναζήτηση σας επιλέγοντας ποικίλες κατηγορίες. Νιώστε ελεύθερα και επιλέξτε ανάμεσα στην Κανονική, στη VIP, στη Διαμαντένια κατηγορία και άλλες κατηγορίες υπηρεσιών συνοδών όπως πίπες, ερωτικό μασάζ, παιχνίδια ρόλων, ερωτικά παιχνίδια, γαμήσι στον κώλο, μαλακία, ποδομαλακία, ΣΔΜΧ, κατούρημα, όργια, ανάλογα το μέγιστο προϋπολογισμό σας.
Αξιοπιστία συνοδοι Πειραιώς συνοδοι
Όλες οι ιδιωτικές εγγραφές τις διαχειριζόμαστε με τη μέγιστη προσοχή και ασφάλεια για να διασφαλίσουμε ότι θα παραμείνουν εντελώς ασφαλείς ότι και να γίνει. Οπότε, μην χάνετε άλλο χρόνο και βιώστε αξέχαστες εμπειρίες Συνοδών στην
Πειραιώς κανε σεχ
ανακαλύπτοντας τις καυτές γλύκες, επειδή ξεκάθαρα θα τις λατρέψετε!
Escort girls
Escort girls -
kiev fetish
https://escortnews.eu/asian-escorts/United-Kingdom/Sheffield.html